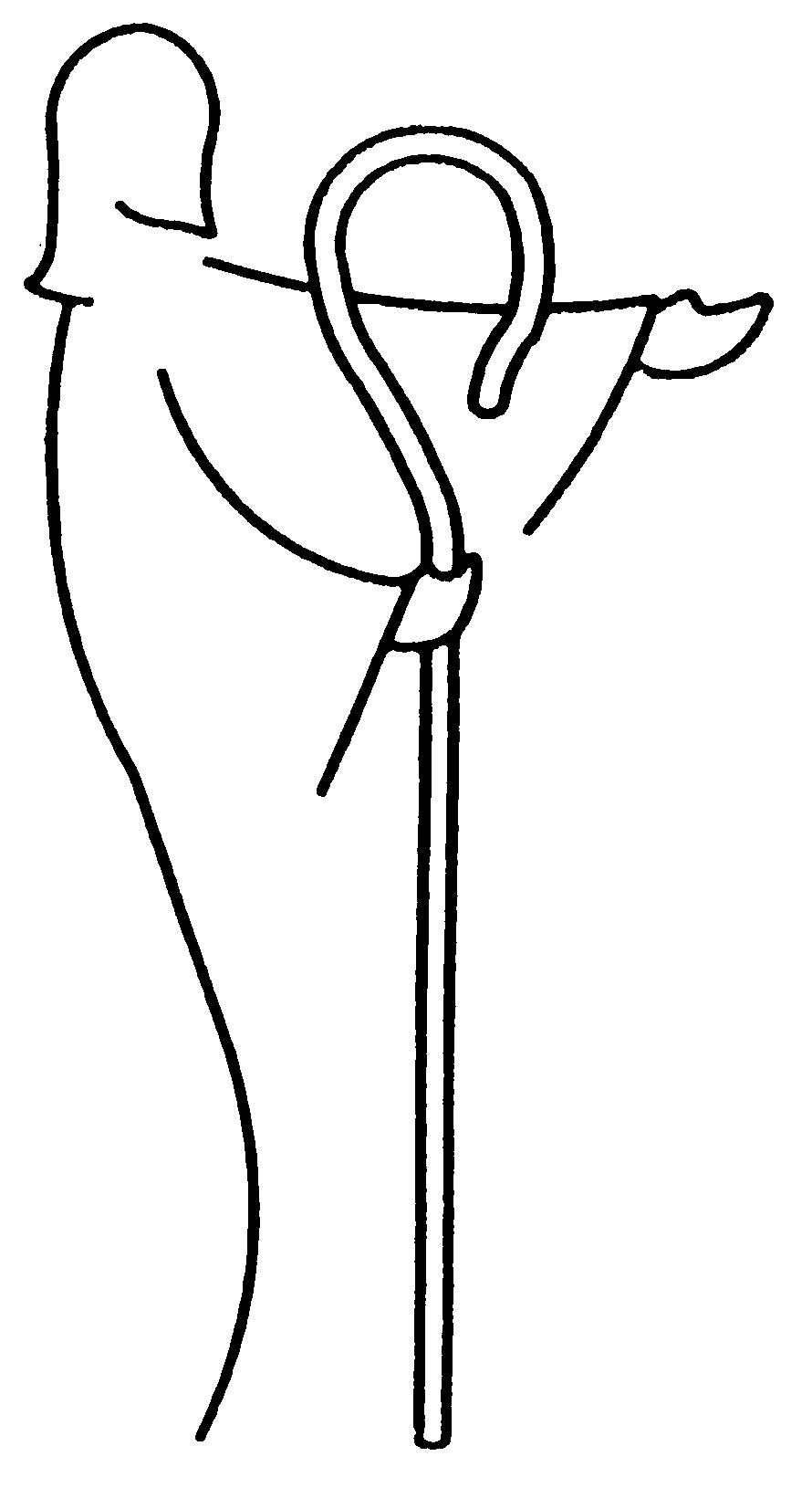 Love in Action
Good Shepherd Lutheran Church
1300 Belt Line Road Collinsville Illinois 62234
618-344-3151 (Church) 618-344-3153 (School) 618-344-3378 (Fax)
Pastors M. Walther & P. Hemenway Vol. 33 No. 12 December 2010
---
The Virgin Birth of Christ
In 1823 former President Thomas Jefferson said: The day will come when the mystical generation of Jesus by the Supreme Being as his father, in the womb of a virgin, will be classed with the fable of the generation of Minerva in the brain of Jupiter.
St. Matthew wrote: Now the birth of Jesus Christ took place in this way. When his mother Mary had been betrothed to Joseph, before they came together she was found to be with child from the Holy Spirit. (Matthew 1.18)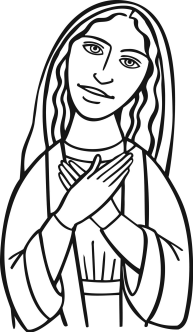 Every Christmas I marvel over the teaching of the virgin birth of Jesus. Others, like Thomas Jefferson, stumble. Reason refuses. But I think there is more to it than that. The problem isnít that the miracle defies normal biology. The real problem lies in the notion that God became one of us, lived among us, taught us, healed us, cast out our demons, died for us, and rose again. It would not have mattered how God might have done all this. What matters is that He did it at all, and whether I think that is important or not. Believing in the virgin birth begins with believing that I need to be saved. Having come to that conclusion makes the rest of it a miracle of faith. That faith also makes our celebration of Christmas not just fun, not just enjoyable, not just joyous, but truly glorious! (Pastor Walther)
God rest ye merry, gentlemen let nothing you dismay
Remember, Christ, our Savior was born on Christmas day
To save us all from Satan's power when we were gone astray
O tidings of comfort and joy, Comfort and joy
O tidings of comfort and joy.
Midweek Advent and Christmas Services
Wednesday, December 1st 4:30 & 7:00 p.m.
Soup Supper 5:30 p.m.
Wednesday, December 8th 4:30 & 7:00 p.m.
Soup Supper 5:30 p.m.
Wednesday, December 15th 4:30 & 7:00 p.m.
Soup Supper 5:30 p.m.
Childrenís Christmas Service December 19th 5:00 p.m.
Wednesday, December 22nd 7:00 p.m. Handbell Service
Christmas Eve Services 7:00 and 11:00 p.m.
Christmas Day Service 9:00 a.m. (No 5:30 p.m. Service)
December 26th Sunday Services 8:00 & 10:30 a.m.
December 31st Christmas Eve Service 7:00 p.m.
Fire and Water: The Ministry of St. John the Baptist
Join us in the Lower Level for this Sunday Morning Adult Bible study about the man Jesus said was the greatest man born of woman. The four week class begins Sunday, November 28th.
January Adult Confirmation Class
Please join us for a great overview of the Christian faith on Thursday nights beginning January 13th at 7:00 p.m. The class will answer a lot of questions and will help you in our journey of faith. Many people have commented on this class that if finally pulled together all the "bits and pieces" of the Christian faith that they had heard over the years. Babysitting is provided. Materials are provided. There are no fees. Just come and learn. This class is especially important for anyone who would like to become a member of Good Shepherd Lutheran Church. Those who complete the class are welcome to become members as they "confirm" with us the teachings of Jesus that we hold to here at Good Shepherd.
Menís Ministry Bible Studies
Monday Mornings 6:30-7:30 a.m. We are currently studying the Book of Hebrews. Beginning January 3rd we will be reading and discussing sections of the Book of Concord. We meet in the Conference Room in the Lower Level
Second Saturday of the Month 8:00-9:30 a.m. Breakfast at 8:00 followed by Bible study and discussion from 8:30 to 9:30 a.m. Our December 11th topic will be Christmas Men and Christmas Angels.
Upcoming Bible Class
Who Am I? What Am I Doing Here? God's will, speaking the Christ story, true human fulfillment, God's Law, the point of it all-these are some of the ideas in Concordia Seminary, St. Louis Professor Joel Biermann's explorative video Bible study. In this class we will look at what it means for a Christian to live under Godís Law, that Godís Law is good as it is nothing less than His design for our lives and how we talk to others about Godís plan for salvation. This class is designed for and applicable to all areas of our day-to-day lives! Led by Pastor Hemenway. Begins December 5 in the cafeteria.
Congregational Life
Braille Workers: December 2 Meet in the parking lot at 8:30 a.m.
Blood Pressure Screening: December 5 in the connecting hallway between services
No Congregational Life Meeting in December
Advent Suppers: They are held in the Fellowship Hall between the 4:30 and 7:00 services. This is a good way to meet new friends and enjoy fellowship with old friends. There is a free will offering to support the various ministries in which our church is involved. Dec. 1-Youth, Dec. 8 Lutheran Womenís Missionary League, and Dec.15 MOPS (Mothers of preschoolers)
You can also visit the church library at this time in the Conference Room. To check out a book all you need to do is sign the clip board and return the book when youíre finished. Following are a few examples of the many books available. Except the Corn Die, by Robert Koenig which is a novel of the 1839 Saxon Lutheran Emigration to America, Cherish the Word A reflection on Lutherís Spirituality, Changeless Christ-Changing World by Rev. Kenneth Klaus with stories from the Lutheran Hour. There are many books on timely topics, as well as good Christian fiction books. Check out The Yada Yada Prayer Group series, historical fiction and much more.
The Hat and Mitten Tree : It will be in the connecting hallway from November 27 - December 12. The hats, mittens, & scarves will then be distributed to Head Start and Lutheran Child and Family Services.
Save the date: February 26 - Unity Trivia night co-sponsored by Crossroads & Congregational Life at Metro East Lutheran High School
March 13 Ė Luncheon & presentation on Identity Theft
Lutheran Women In Mission
CHRISTMAS IS COMING! Soon we will be celebrating the birth of our Lord and Savior, Jesus Christ! All the women of the church (young ladies included) are invited to be a part of this celebration at our LWML Christmas Party, scheduled for Thursday, December 2nd at 6:00 PM in the Fellowship Hall. Our program and theme for the evening is "Maryís Treasure Box."
Persons whose last names begin with the letters "A" through "K" are asked to bring an appetizer, and those with last names beginning with the letters "L" through "Z" should bring Christmas cookies for all to share. Our outreach projects are donations to the Mitten and Hat Tree, and gifts for LCFS families. (If you did not choose a childís name and still wish to do so, you may contact Pat Hoffmeier at 288-3684.) The gifts should be wrapped and marked with the information provided at our last meeting to insure that each child receives the appropriate gift.
There will be no meeting in January. Be sure to read the January Newsletter for information about our February meeting and outreach project.
LWML wishes the entire congregation a very happy Christmas and a New Year filled with Godís special blessings!
"For to us a child is born, to us a son is given, and the government will be on His shoulders. And He will be called Wonderful Counselor, Mighty God, Everlasting Father, Prince of Peace." Isa 9:6
Women's Day Of Renewal
Need that special "one-of-a-kind" gift? Well this is the perfect gift Ė a refreshing, uplifting day with God and other Christian women. Encourage the women in your life to join us at the 1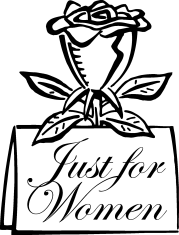 1th annual Womenís Day of Renewal on Saturday, March 12, 2011 from 7:45 a.m. to 3:30 p.m. The theme, A Vacation with God, is based on Matthew 11:28. Our Keynote Presenter, Ruth N. Koch, is an inspirational speaker trained in both social work and counseling. Ruth is also a frequent contributor to the LWML Quarterly and a weekly guest on KFUOís Morning Show.
Women will be able to personalize their WDR experience with two workshops from a variety of topics, including: working wisely for Godís kingdom, the story behind our hymns, conversations with your teen, change, prayer, contentment, simple meal preparation, the truth about fear and worry, and more.
A continental breakfast and catered lunch will be included at the cost of $25.00 if registering by December 31. Between January 1 and February 27 the fee will be $30. After February 27, the registration deadline, the fee will be $35.
Women will have the opportunity on Friday night to "cruise" with Phyllis Wallace. Enjoy ship's fare delights and Phyllis' insights from 1400 "Woman to Woman" radio-talk shows. This is about your High Seas, your Ports of Call, your rough waters. We'll be laughin' in the breeze, as we meet the One Who calms the sea! The two-hour cruise sails at 7 p.m. for a cost of $10.00.
For more information see the poster in the narthex or on the LWML bulletin board. Brochures with registration forms are available in the narthex or connecting hallway. Attend Friday night only, Saturday only, or BOTH!
Motherís of Preschoolers (MOPS)
Mother's Of Preschoolers will be meeting for a play date on December the 3rd. We will meet at the Edwardsville Children's museum at 10:00.
Our monthly MOPS meeting will be on December 10th from 9-11. The steering team will be sharing, in Oprah style, our favorite things! You won't want to miss this fun morning of good food, fellowship and laughter! Babysitting is always provided.

GriefShare
A Grief Recovery Support Group
No matter what the circumstances, grief recovery is a painful process. On Tuesday, January 18, 2011, at 6 p.m. we will begin a new session of GriefShare, a special weekly seminar & support group for people who are grieving the death of someone close to them.
This group is sponsored by people who understand what you are experiencing & want to offer you comfort & encouragement during this difficult time.
Each GriefShare session includes a video seminar & group discussion. A workbook assists you with note taking, journaling & grief study. The videos feature top experts on grief recovery, reenactments about living with grief & real-life stories of people who have experienced losses like yours. During this small group discussion time, you will have the opportunity to interact with others who experienced a recent loss. Learn about their experiences & share your own.
GriefShare is a nondenominational group & features biblical teachings on grief & recovery topics.
Please join us for the first session held at Good Shepherd Lutheran Church, in the Conference Room. It should last about 2 hours. There will be a $10.00 fee for the workbook. Scholarships are available upon request. For information or to register, please contact by emailing lcookparishnurse@charter.net or phone the church secretary at 344-3151.

GSLC Men's Basketball
Interested in a weekly winter workout? Men aged 18+ are invited to play basketball on Wednesdays in the school gym from 8:00 - 10:00 p.m. It's free and easy to get started--just show up! Enter through the side door and remember to bring both a white t-shirt and a dark t-shirt. For more information contact Dave Bohler, bohler4@sbcglobal.net or 667-6542.
Older Adult Christmas Dinner
All older adults are invited to attend the Older Adult Christmas Dinner on Monday, December 13 at 12 noon. Anyone retired or over the age of 59 is encouraged to attend. Please RSVP to the church office by December 9. This is a way to honor our older members for all they have done and continue to do for our congregation as the youth from our school help serve and entertain. Anyone under the age of 60 who would like to help in the kitchen should speak with Carol Walther. This dinner will take the place of the Lunch Bunch for December.
Sunday School Christmas Service
The children of Good Shepherd Lutheran Church will present the message of Jesusí birth at a special service on Sunday, Dec. 19, at 5 p.m. All the children will be in the choir and will learn the Christmas songs and hymns during the Sunday School openings. On Dec 5 parts and costumes will be passed out and we will rehearse from 1-2 p.m. Dress rehearsal will be Dec. 19 from 1-2:30 p.m. Sign up forms can be found in the church narthex. Please sign up by Nov 28 if you would like a special part.
All members of the congregation are encouraged to join the children in this service. Children will play pre-service Christmas music beginning at 4:30 p.m.
Preschool and Kindergarten Sunday School
The Preschool and Kindergarten Sunday School class will do a recitation at the start of the 10:30 service on Dec. 19. The students will also sing "Away in a Manger" at the 5 p.m. service with the "big kids". They do not have to attend any of the afternoon practices.
Wednesday Woman
Wednesday Woman Bible study continues the study on "Health and Well-Being." They meet every Wed. morning from 8:45-10:45 in the church basement. Babysitting is provided as well as coffee and snacks. You can jump in any week. On December 8 they will have a Christmas Brunch. All ladies are invited to attend. Those ladies with a prayer partner are reminded to bring an ornament for their prayer partner.
Christian Fiction Book Club
Christian Fiction Book Club will not meet in December. In January we will read "In the Company of Others" by Jan Karon. For more information about this group talk to Carol Walther or check out our Facebook page: Good Shepherd Lutheran Christian Fiction Book Club.
Vacation Bible School 2011
VBS 2011 is scheduled for June 26-July 1. Please mark your calendars now! Our first brainstorming/ planning meeting is scheduled for Monday, January 24, at 8:30 a.m. Anyone with ideas, suggestions or a desire to help is encouraged to attend. Please talk to Carol Walther if you have any questions.
Good Shepherd Lutheran Womenís Retreat
Mark your calendars for January 14-15 for a Womenís Retreat at Camp Wartburg. More information will be available in the January newsletter.
Official Acts
Baptisms (Children): Braydon Brownell Ritchie, Chloe Layne Harper, Gabriel Thomas Brinkmann, Kevin Riley Harness, Lorelei Susan Harness, Brooklyn Jade Harness, Olivia Caitlin Harness, Avery Fay Reeder, Amelia Grace Hood, Eoin Michael Back, Adelynn May Graney, Teagan Schuyler Wilson, Carter Wayne Mason-Sykes, Nora Grace Baker, Claire Alivia Cook, Cooper Joseph Italiano, Carley Grace Lindsey, Chloe Lee Lindsey
Received Through Transfer: Michael & Marcia Cox from Immanuel, Charleston, IL; Wayne Kemp from Blessed Lutheran, OíFallon, IL
Marriages: Matthew Steven Dionne and
Allison Suzanne Wilke
Funerals: Juanita M. Mooney, Jesse Newberry,
Alfred G. Fritzsche, Donald Allen Noe, Guy Tyler Gifford
Souls: 1,660 Comm.: 1,365
Notes From the Church Council Ė November 15, 2010
Board of Elders - Chairman Paul Lauber; Pastors
*Noted that surveys will be placed on website to get feedback from the congregation on various questions. *Reviewed policy on special donations. Unless there is a special fund already setup, special donations will go to the Endowment Fund. *Pastor Hemenway presented plans for improvements of Sunday School, Adult Bible Study and Vacation Bible School.
Board of Christian Outreach - Chairman Bruce Cross
*About 65 people in attendance for the Creation Program. *Working on January evangelism program with Mark Jeske. *Work continues on new website.
Metro East Lutheran High School - MELHS Reps Tony Fuhrmann and Mike Schneider
*Having difficulty collecting tuition. *Call has been extended to Curtis Wudtke for principal. *Progress being made on new faÁade. *Auction raised $40,000.
Board of Christian Dayschool - Chairman Eric Robinson & Principal Bob Mayhew
*K-8 Enrollment is 349. *Chairman Eric Robinson has met with teachers. *Still collecting responses to survey. Most members who do not send their children to our school say it is for financial reasons.
Board of Congregational Life - Chairman Kathy Bohnet; Parish Nurse Lynn Cook; Pastor Hemenway
* Unity Trivia night set for February. *Red Cross Blood Drive today. *Hat and Mitten Tree going up. *Food Pantry well supplied. Not as many families in need of Thanksgiving Baskets.
Board of Stewardship - Chairman Doug Ruckman
*Approved funds designated for Concordia Seminary "Adopt a Student" from the Endowment Fund be designated for former Field Worker Adefris MeKasha.
Parish Administrator & Board of Church Property - Chairman Bob Jones; Parish Administrator Marty Hoffman
*Motion approved to replace air conditioners in the Cafeteria and Kindergarten classroom at a cost of $19,600. An additional $3,000 needed to move phone system. *Discussed proposals to improve sound quality in balcony and sanctuary. Meeting planned with architects and Music Director. *Housing Allowance/Cafeteria Plan approved.
Youth Ministry - Youth Director Megan Loomis
*63 youth and parents attended "To Save a Life" program. *Youth Director is making more connections with students and parents. *Working on a Spring Break Mission Trip for college students.
Board of Finance - Chairman Doug Ruckman
*Compared "straight line" and "seasonal" giving patterns. Overall we are increasing in donations compared to this same time last year.
Church Council - President Jeff Baker; Secretary Mary Jane Wade; Personnel Cindy Pulvirenti
* Discussed nominations. *Installation of new officers will be Sunday, January 9th.
Good Shepherd Lutheran School News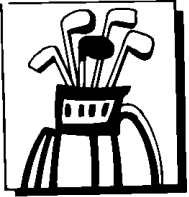 GSLS Golf Classic
A special Thank You to Darren Wright and John Graney for heading the Golf Classic this year. We also thank all those for participated and offered donations to this event. The event collected over $4,500 to help the students in the area of technology.
McTeacher Night
Thank you to all those families that participated in the McTeacher Night at the Beltline McDonalds. We raised $711. The monies will be used to help with the school budget.
Sowing & Growing Together - Scrip
We have three weekly order dates left before Christmas - November 29th, December 6th, & 13th. Plan ahead and order scrip each week for gifts and entertaining. Walk-up sales will continue after school on Friday, Nov. 19th and Wednesday, Nov. 24th. Walk-up is also available on Sundays before and after Sunday School. We appreciate your orders and remember that everyone is welcome to order gift cards, so tell your family and friends about this great program!!! If you are unfamiliar with this program, please stop by between services in the connecting hallway and talk to Gail Mayhew. This is a win-win situation for everyone!!
GSLS Enrollment
The school year is approaching the end of the first semester, which is Dec.17th. Now is the time to consider a Christian education for the next school year. Please contact the school office (344-3153) for 3ís preschool Ė grade 8 information. We also have Day Care for preschool age. There are tours available.
Youth Ministry
5th & 6th Grade Youth Christmas Party
Each youth is asked to bring five wrapped gifts to the meeting on December 5th. They should each cost $1 or less. They can be anything from a candy bar to a Christmas decoration to lip balm to playing cards. Each child will return home with at least three gifts. Youth will only meet once in December.
Junior High Ministry: Rock Solid
We are having a PJ Christmas party! Come in your favorite PJís and design some cool slippers. There will be the winner for the coolers PJís and Slippers. We will be playing lots of games and getting all crazy and goofy. For snack we will have crepes, so bring a topping to go on top. Some examples would be cool whip, chocolate syrup, pie filling, Carmel, and much , much, much more!
Sunday, December 5th at 6:00pm to 7:30pmÖ. In the Fellowship Hall, so bring a friend!
High School Ministry
Refuge: We have the first Soup Supper this year during Advent, so come and sign up on the bulletin boards down stairs across from the nursery. We will need people to come and help make soup, set up, clean up, and have a warm smile on their face.
Christmas Party is here! December 12th at 5:00pm is when the big day will be! Dinner will be provided. All you have to do is bring a white elephant gift. A white elephant gift is no more than $5.00 or less but is a gag gift. Something that is funny and people will remember. We will eat together and play games. This is a great chance to bring your friends and people who are not so sure about church and youth group.
Mission Trip this summer has been picked out and being planned. We will be having an information meeting on January 2nd at 4:30pm. At this meeting you will find out about the information of where we are going, what we will be doing, and how to sign up. Seats are limited on this trip. If you have questions please contact Megan Loomis at the church office.
3 G Common Ground: Due to Advent services we will start back up after the first of the year. Look in the bulletin for spontaneous events during this time