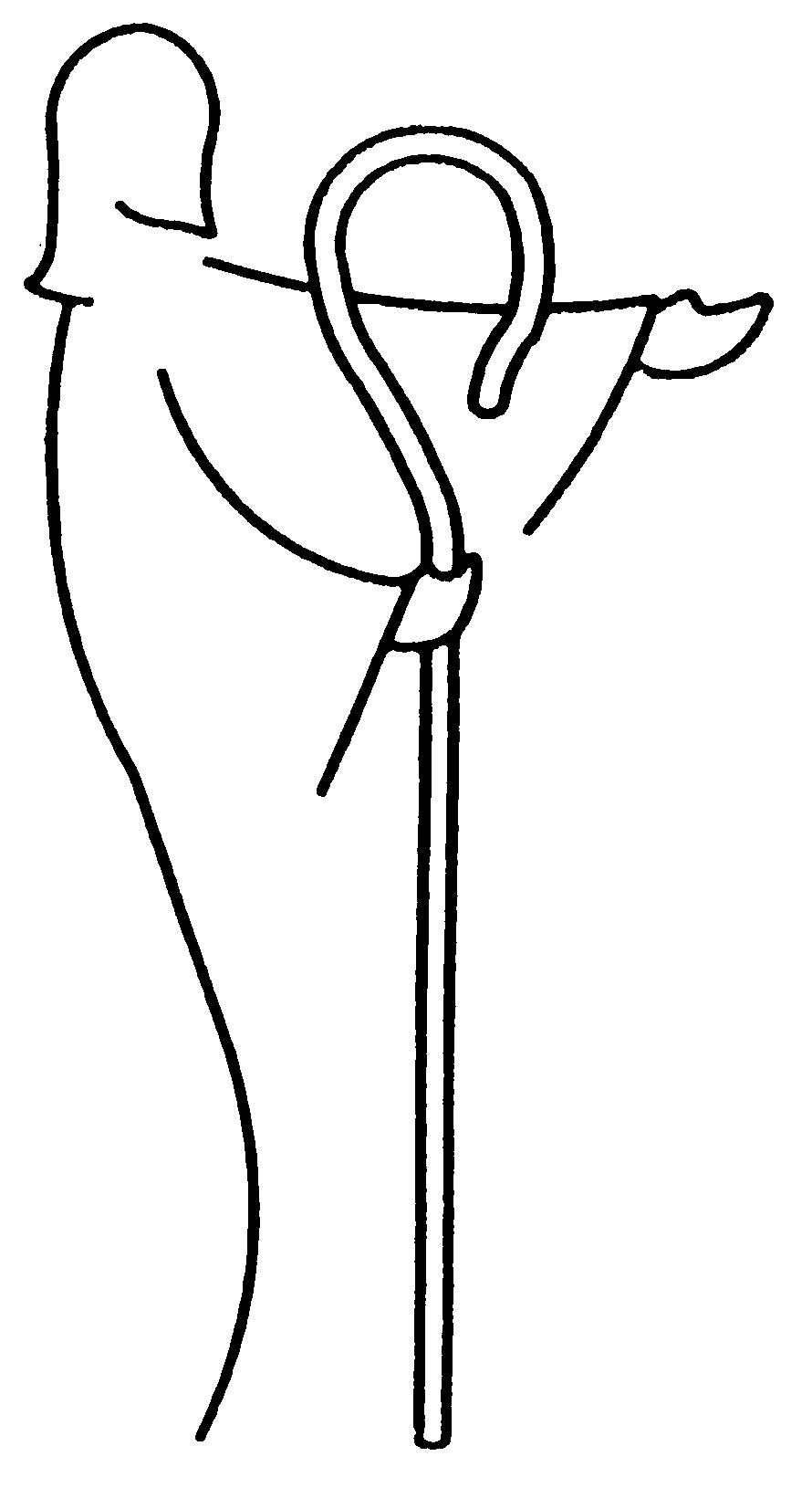 Love in Action
Good Shepherd Lutheran Church
1300 Belt Line Road Collinsville Illinois 62234
618-344-3151 (Church) 618-344-3153 (School) 618-344-3378 (Fax)
Pastors M. Walther & P. Hoft Vol. 28 No. 8 August 2005
---
Good Shepherd as a "Mission Outpost"
There has been a lot of talk lately about mission trips. What a blessing it is to send willing servants of the Lord to places such as Jamaica, Israel and Honduras to share the saving message of Jesus Christ! All of the prayers and support for these trips are greatly appreciated.
Yet, we should not lose sight of the fact that the mission field is also right here in our own neighborhoods. The culture of our homeland is constantly changing at a rapid pace. The first sixty-years of the 20th century have been characterized as a "churched" culture. But for the last forty years of the last century, the American scene has evolved into an "unchurched" culture. Some have even called it an "anti-Christian" culture. There are religions of all kinds: Islam, Hinduism, Wicca, Buddhism, New Age. Many consider themselves to be atheists. Nearly every member of our congregation knows of a friend or relative who no longer considers the Christian faith relevant or necessary. What we see today is not much different than what St. Paul saw from the hill in Athens (Acts 17).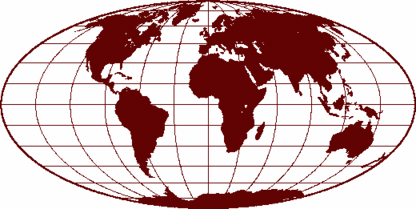 Therefore, it is important that our congregation see itself as a "mission outpost"- that is, an outpost of heaven in a pagan world. Church is a place where the Body of Christ gathers around the gifts of Godís Word and Sacraments. Every faithful congregation is a little bit of heaven on earth because Jesus is present in its midst. Godís people are filled with the "one Spirit," and called to "one hope," who know "one Lord, one faith, one baptism, one God and Father of us all, who is above all and through all and in all (Eph. 4:4-6)."
To be a congregation in mission, therefore, is to intentionally look around our community with missionary eyes. It calls for us to be aware of the many people around us who are without Jesus Christ in their daily lives and to "always be prepared to make a defense to anyone who asks [us] to for a reason for the hope that is in [us], yet do[ing] it with gentleness and respect (1 Pet. 3:15)." The Lord bless you in His mission! Pastor Hoft
Farewell to Vicar Jon and Alice Furgeson
The Good Shepherd family celebrated a farewell dinner for Vicar Furgeson and his wife Alice on Sunday, July 3rd. In July he completed his one year internship here. This fall he will continue his studies at Concordia Seminary in St. Louis. They also look forward to the birth of their first child this fall! God be with you all as you continue to follow and serve God in the future!
Vicar Paul Hemenway Begins in August
Vicar Hemenway has already had a busy summer! He and Karen Klostermann were married in May and they are currently moving to Collinsville. Paul is originally from Seattle, Washington. Karen is employed at Concordia Publishing House in St. Louis. We look forward to welcoming them this month and working together in ministry.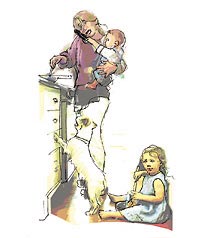 Calling All Mothers Of Preschoolers!

Are you a mother of a preschooler? In other words a mother of a child between the ages of 0-6 yrs? MOPS (Mothers of Preschoolers) is a group whose goal is to nurture mothers of preschoolers by meeting the distinct needs of these mothers to the glory of Jesus Christ. Good Shepherd will be starting a new group this fall on the 3rd Friday of each month during the school year. Meeting time will be 9:00-11:00 a.m. Our first meeting will be September 16, 2005. For more information on how to sign up please call: Krissy Reese 667-1380 or Jenell Wright 659-9095.

Home Bible Studies Starting This Fall

Good Shepherd would like to offer everyone the opportunity this fall to join a Home Bible Study group in order to grow in Godís Word and to help others grow in Christ. Whatís Involved?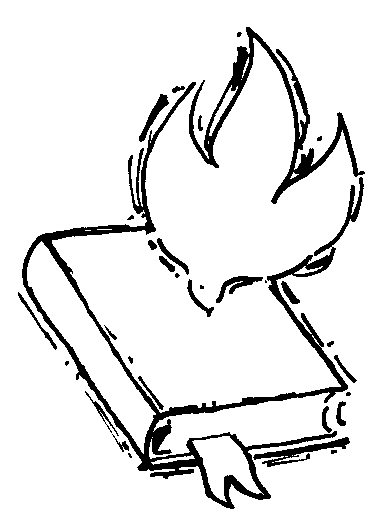 The pastors and group leaders will organize the groups taking into consideration your location, preferences, and other factors. Groups of 8-10 will meet once a month for Bible study and fellowship from September to May. Each group will use a special Bible study prepared by one of the pastors or vicar based on a monthly theme.
Sign-up now (please indicate your meeting time & age group preferences) and weíll contact you in August with further information about your group. Sign-up sheets are available in the Narthex or click here.
We are making every effort to make this a truly uplifting, not intimidating, opportunity to grow in faith. Give it a try. Youíve got nothing to loose and everything to gain!
Good Shepherd Endowment Fund
GSLC Endowment Fund began with the donation from the estate of Mrs. Emma Krapp. Previously Good Shepherd received gifts from the estates of Dorothy Pokel and Les Barth. Recently we also received another gift from the estate of Bertha Martin. The current fund amount is approximately $600,000. Of this amount $230,000 is on loan to the school for the building program. The fund is earning interest at a regular rate from a building loan.
At the present time a special Endowment Fund Committee, led by Rich Wallace, is refining the guidelines for this fund. We are very thankful for these donations. Our goal is to continue building the fund and to use it to help support the Gospel ministry here at Good Shepherd. Donations from memorials, estates, and other gifts would be welcomed and put to good use. If you would like more information about the Endowment Fund, please write or call the Church Office.
Thanks from the Budnicki Family
I, Matthew Budnicki, would like to thank all of the second grade Sunday school class for the fund raiser to help with my hearing device. I would like to thank all the members of Good Shepherd, especially Mrs. Brunton, Mrs. Rawdon, and Mrs. Walther. God bless everyone Ė Matthew.
Ask the Pastor: What About Gambling Addiction?
Some of you are too familiar with the following sequence of events:
Gambling began as a fun past-time. Occasionally I won a few hundred dollars. I didnít really pay attention to my overall balance, but I thought I was breaking even. I deserved to go to the boats once a week or so to relieve tension. Someone told me "you shouldnít gamble too much." That wasnít a problem for me. I was a disciplined person. I had a good job, a husband, and two beautiful kids.
The tension seemed to grow, and my excursions to the boats increased. Soon I was going out every night of the week. I manipulated my husband for money Ė A hundred here, two hundred there. When he became angry and refused to help me, I turned to my friends and relatives. I didnít need much Ė just a few small loans to tide me over. They had no idea why I needed the money.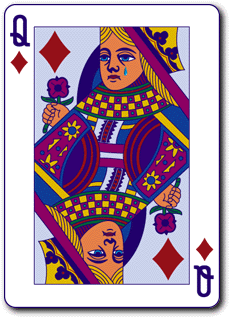 I resented anyone asking me for money. I hated it when my kids asked for a new backpack or clothes or shoes. I put them off as long as possible. I stopped going to church. I called our bank and took out a 2nd mortgage on the house. I forged my husbandís signature, and within a month I lost $20,000. My problem was beginning to take its toll on everyone around me. My husband and I were not talking; divorce loomed in the future. My kids were confused. What could I do? Part of me said, "I can win it all back." But another part of me said, "Iíve got to quit." Is there anyone who can help me?

There certainly is! God can and will! St. Paul said in 1 Corinthians 10.13 nkj "No temptation has overtaken you except such as is common to man; but God is faithful, who will not allow you to be tempted beyond what you are able, but with the temptation will also make the way of escape, that you may be able to bear it." God provides the way of escape for all our temptations. That way is found in Jesus. He said, "Come to me all you who are weary and heavy laden, and I will give you rest. Take My yoke upon you and learn from me, for I am gentle and humble of heart. And you will find rest for your souls" (Matthew 11.28-29 nkj). This might sound like a lot of pious mumbo jumbo, but it isnít. For the person who feels totally trapped and is ready to admit their complete helplessness, these words and many more like it in the Bible become the lifeline that lifts us out of the pit of despair. If you or someone you know is struggling with a gambling addiction, encourage them to speak with one of our pastors. Pastor Walther

Adult Confirmation Begins Sept. 11th
A Journey of Faith

One of the most unique things offered by Good Shepherd is a very good introduction and overview of the Christian faith. This year we will be offering our Adult Confirmation Classes on Sunday mornings at 9:15 a.m. and on Saturday evenings at 4:15 p.m. These classes along with the worship experience at the Sunday morning or Saturday evening services will help to build the relationship of faith that God wants to have with everyone. The class will be limited first for those who are considering membership at Good Shepherd. If you know of anyone interested in becoming a communicant member of Good Shepherd, please urge them to call the Church Office at 344-3151 to find out more about the classes and to register.

Mission Guild For Lutheran Women Ė August 8 At Good Shepherd

The Mission Guild for Lutheran Women will meet at Good Shepherd at noon on August 8. The luncheon will be followed by a presentation by Lee and Pat Hoffmeier on mission work in Honduras. Honduras has been the focus of "on the scene" mission work for the past several years by a number of members of Good Shepherd. A short business meeting will follow the presentation. You need not be a member of the Mission Guild to attend. Everyone is welcome.

Grief Support Sessions

Grief Support Group Sessions for those suffering the loss of a loved one will be held on the following dates: Oct. 11, 18, 25 and Nov. 1, 8 and 15 in the Good Shepherd Lutheran School Library. The group will start at 6:30 and end at 8:00 p.m. The sessions will address issues of grief and provide comfort and healing from Godís Word. For information on the grief support group, please call Jean Werth at 618.654.7204.

Vacation Bible School 2005

V.B.S. was a roariní success this year. Each day about 230 children ranging from 3 year olds to 8th grade came to worship Jesus the King. The theme this year was "Safari Adventure." Each day the children learned about a different animal from Africa and how they remind us of our Christian journey of faith. All of the Bible stories centered on this key verse: "These things are written that you may believe that Jesus is the Christ, the Son of God, and that by believing you may have life in His name (John 20:31)." In addition to Bible lessons, the children got to make crafts, play games, meet new friends and sing some fun songs. Some of these songs were sung in church on July 17 and at the church picnic. Special thanks to all teachers, helpers, craft leaders, song leaders and to director, Carol Walther.

Official Acts

Baptisms (Children): Nicholas Paul Sauer; Marlaina May Graney

Marriage: Richard James Harshany and Nicole Elaine Thomas

Funeral: Gerald "Jerry" Stanfill

Souls: 1,657 Comm.: 1.314

A Gift Isnít A Gift Until You Give It Away!

Good Shepherd is starting a MOPS (Mothers of Preschoolers) group this fall and are looking for special people with the gift of loving hearts to care for and teach our children during our monthly meeting. The purpose of MOPS is to nurture mothers of preschoolers by meeting their distinct needs to the glory of Jesus Christ. Our Moppets program not only contributes to meeting some of our mothersí needs, but also those of their children. We will meet here at Good Shepherd once a month on the 3rd Friday from 9:00-11:00 a.m. during the school year. If you have a heart for child care and sharing Godís love with His little ones please contact: Krissy Reese 667-1380 or Jenell Wright 659-9095.