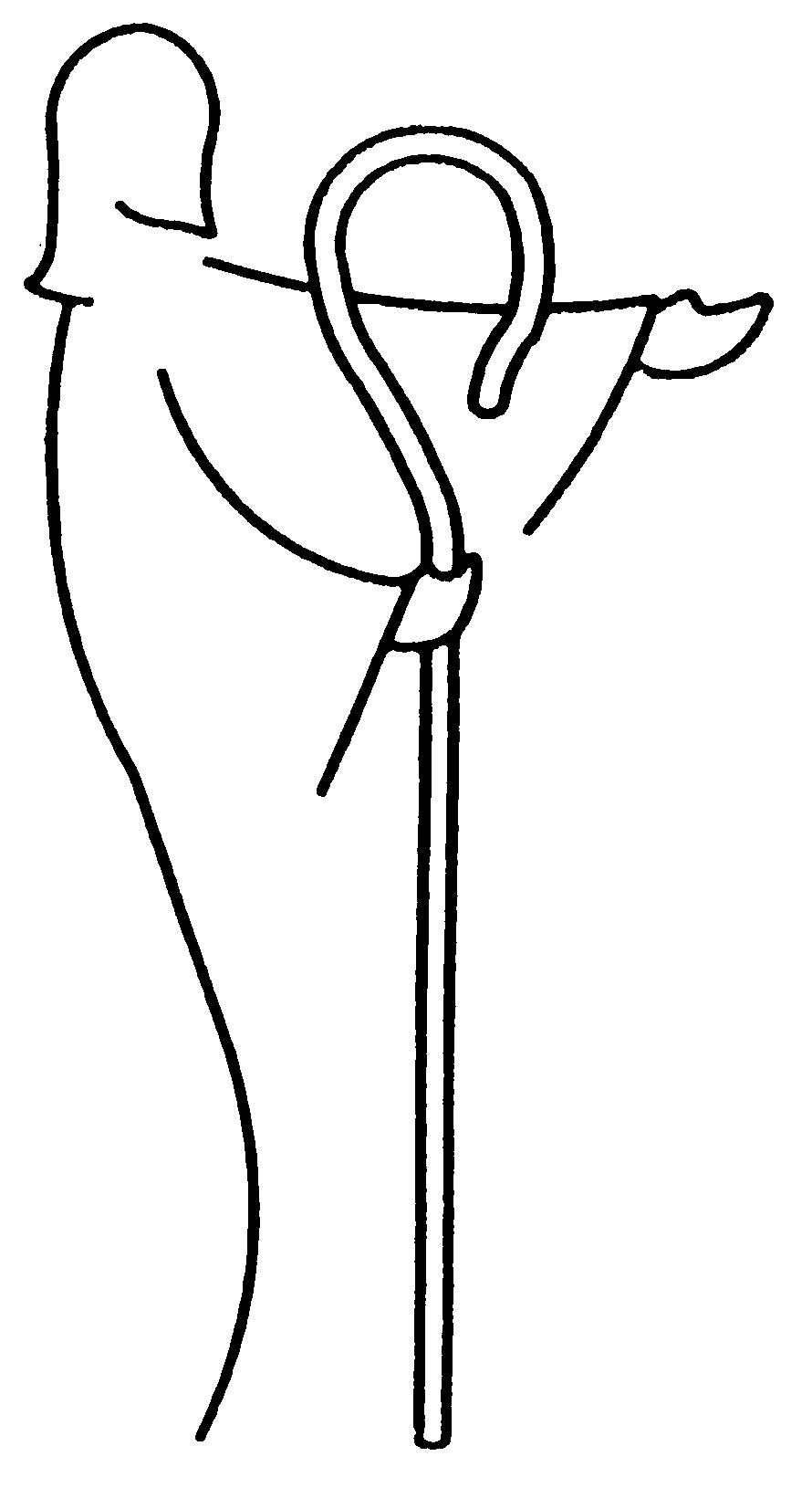 Love in Action
Good Shepherd Lutheran Church
1300 Belt Line Road Collinsville Illinois 62234
618-344-3151 (Church) 618-344-3153 (School) 618-344-3378 (Fax)
Pastors M. Walther & P. Hemenway Vol. 31 No. 9 September 2008
---
What Will Happen to Our Youth?
Four million new kindergarteners will begin school this year. If our current trends continueÖ One million will have a baby out of wedlock by age 18. One million more will have a baby out of wedlock after age 18. Of those two million kindergarteners, 75% will divorce and remarry at least once. Most will be taught evolution with the natural conclusion that we must be animals by natureÖ America was built upon a much different foundation than that. I find it very difficult to imagine how this country can continue to enjoy the blessings it has had in the past as its moral foundations continue to crumble. But we were not called to save America. We are called to love our neighbor so that God might save him or her Ė one individual at a time. We will leave to God the rise and fall of nations, and we will trust in God for the preservation of His kingdom. Satan wants to draw all away from God. God wants to draw all to Himself.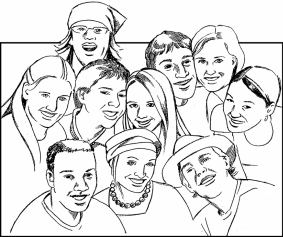 How will Satan attempt to accomplish his goals? First, he will try to undermine Godís word. He will distract them with many other activities. He will try to persuade them that they "know enough" and donít need to keep studying it. Second, he will try to convince them to add their own ideas to Godís. He loves to blurr the line between "the imagination of manís heart" and Godís "word of truth." Thirdly, he will try to sell them all the lies he can such as "Itís OK as long as youíre not hurting anyone."

How will God accomplish His goals? First, He sent His Son to ServeÖ "The Son of Man did not come to be served but to serve and to give His life as a ransom for many" (Mark 10.45). This is the "flash" of Godís "atomic" bomb of grace. Second, He calls each of us from Satanís power and dominion. "He has delivered us from the power of darkness and conveyed us into the kingdom of the Son of His love" (Colossians 1.13). Third, He strengthens us for service to one another. "Create in me a clean heart O GodÖ Then I will teach transgressors Your ways and sinners will be turned to You" (Psalm 51.10, 13).

This year God is sending us 32 kindergarteners and 418 other children from preschool to eighth grade to our dayschool. He also graciously allows us to minister to 200 children in Sunday School and weekday classes. Pray that God will be with them and guide them so that they will avoid the moral and spiritual decline that is all around them and that they might be ambassadors of His wisdom and love to bring many more into His kingdom. Pastor Walther

New Adult Confirmation Class Wednesday, September 10th

This Bible class is designed to pull everything together so that the non Christian can believe in Jesus and begin following Him. It is also designed to help the Christian better understand the Christian faith and to live it with increasing consistency and commitment. The classes begin on Wednesday, September 10th at 7:00 p.m. We will provide all materials. Babysitting is also provided.

New Sunday Morning Bible Study: Foundations for Worship

This class will be taught by both Pastor Walther and Pastor Hemenway starting Sunday, September 7th. Today there are many different forms of worship in use in the Christian church. Sadly, many Christians are "cubby-holing" themselves into this or that kind of worship. We need to ask ourselves some important questions such as: How does false doctrine contort worship today? Does the Bible provide direction for Christian worship? What is the purpose of Christian worship? Does God want the church to divide for worship or unite for worship?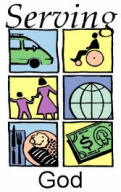 Home Bible Studies

Our theme for this yearís Home Bible Studies will be Vocation: God Serves through Us. In this series we will be learning how God gives us gifts to serve in the world, in the home, and in the workplace. Signup sheet is available in the Narthex.

Home Bible Studies offer GLSC members and friends a very special way to learn more about God in a comfortable and relaxed setting. Groups meet once a month from October to May.

Anniversary Committee Needs Frequent Flier Miles

Good Shepherd is beginning the celebration for our 50th anniversary of our church and 25th anniversary of our school. We would like to invite our former pastors back to preach sometime during the next year. If you have frequent flier miles that you could donate, please call the Church Office at 344-3151. Your donation could help lower some of our costs for transportation. Thanks.

Lay Bible Institute at Concordia Seminary

Concordia Seminary, St. Louis, will host its fall 2008 Lay Bible Institute from

7:00 p.m. to 9:00 p.m. on Wednesday evenings, October 8, 15, 22 and 29, in Sieck Hall on the Seminary campus. "Two KingdomsóBut Only One King: New Testament Lessons for the Christian Citizen" will be presented by Dr. Jeffrey Oschwald, associate professor of exegetical theology at Concordia Seminary.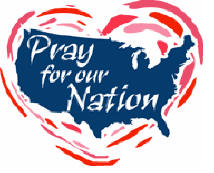 In this Lay Bible Institute offering, participants will think about their role as Christian citizens of this country. How should the "Elect" behave during election time? There are few times when the questions seem as big, important and confusing as when people are asked to help choose a new set of leaders for the country. Does the New Testament have a position on government and political responsibility? How should citizens view "submission" to the authorities in a time when federal, state, and local governments are creating laws that rail against the Christian conscience? If Christians are not "of the world," isnít it best to just remain quiet and "keep out of it"? The apostle Paul has some things to say to these questions in Romans 13. Participants will look at the gospels, Acts, the Letters of Paul, Revelation and others, and seek to let the New Testament teach people how to live in two kingdoms under one King. Shorter variations of this presentation have received rave reviews at other workshops.

Dr. Oschwald received his MDiv from Concordia Theological Seminary, Fort Wayne and his PhD from the University of Notre Dame. To register for the Lay Bible Institute, please call 314-505-7486 between 8:00 a.m. and 4:30 p.m., Monday through Friday, or e-mail ce@csl.edu. The cost is $30 per person and includes all handouts and refreshments. Concordia Seminary is located at 801 Seminary Place, in Clayton, Missouri.

"Contemplate Program"

St. LouisóConcordia Seminary, St. Louis, is pleased to invite prospective students and their guests to attend "Contemplate," to be held October 9-11 on the Seminary campus. Designed for those who are college age or older, the structured visitation event provides an effective means of learning more about life in the Concordia Seminary community and the preparation that leads to service as a pastor, missionary, chaplain or deaconess in The Lutheran ChurchóMissouri Synod.

There is no charge to attend "ContemplateÖ," and all meals and lodging are provided free of charge. Round-trip transportation to Concordia Seminary from the airport is provided.

Lunch Bunch

On September 16 we will meet in the church parking lot at 11:15 a. m. and then go to lunch at the 17th Street Grill in O'Fallon. Please call Wilma Mitchell (345-7123) or Mary Preuss (288-9525) before Sept. 14 so we can give the restaurant a final count. Bring a friend and join us for some Christian fellowship.

Mission Guild for Lutheran Women

The Mission Guild for Lutheran women will meet again on September 8 at Good Shepherd Lutheran Church. They will meet for brunch at 9:30 a.m. Following the brunch, our guest speaker, Arnie Friend, recently returned from Israel, will speak about the archeological excavation of a Byzantine church in Israel. Everyone is invited to attend. Please help spread the word & invite others.

Congregational Life

GSLS Teacher Reception Ė 8/23 -24 after services.

Blood Pressure Screening Ė 9/06 & 9/07 after services.

Braille Workers Ė 9/11 from 1 to 3 p.m.

Church Basement Ladies is a hilarious & heavenly new musical comedy that is making its St. Louis area debut! This comedy is based on the best selling book "Growing Up Lutheran". After selling out for three solid years in Minneapolis, Church Basement Ladies is on the road to Chicago, Madison, & is now coming to the Florissant Civic Center Theater.

For every group ticket sold to Church Basement Ladies, the Florissant Fine Arts Council will donate $2 to Habitat for Humanity, to be generously matched by Thrivent Financial for Lutherans. Thatís $4 for every group ticket donated to Habitat for Humanity!

The Good Shepherd Lutheran Church Board of Congregational Life is ordering a block of tickets for this fun event. Watch the bulletins for the beginning date for ticket sales. The tickets for this event will sell for $25 each. Please take your check or cash to the church office to buy your ticket. The number of tickets is limited, so get yours as soon as possible. The performance will take place on Sunday, October 26th at 2 p.m. in the Florissant Civic Center TheatreóParker Road @ Waterford Drive. Please check the October newsletter for carpooling information.

Thank Youís

Thank you to everyone for their kind words, cards & prayers during Margaret Wesselís illness & death. Elmer & Cheryl Wessel

Dear Good Shepherd Family, We canít begin to thank you enough for the generous outpouring of support you have given us. The medical bills were overwhelming & quite scary at times. The spaghetti fund raiser was so thoughtful & your financial gifts more helpful than we can express. Thank you for your prayers & your kind wishes of wellbeing for both of us. Jasonís life is a miracle to us, & your gifts have become a second miracle for our family. God has given us such a supporting body of brothers & sisters in His church at Good Shepherd. Thank you again for reaching out your helping hands to us. Jennifer & Jason Batty

Kids Re-Sell-It Sale

Kids Re-Sell-It Sale - Saturday, September 13, 2008, 8:00 a.m. -1:00 p.m. at Metro-East Lutheran High School, 6305 Center Grove Rd., Edwardsville, IL 62025. Admission $1.00 per person over age 12. This is a HUGE sale with an over abundance of items & clothing up to size 12/14 for infants & children. Everything is organized just like a department store -- section for toys, books, movies, strollers, car seats, bedding, etc. The clothing is arranged by sex & size. There are singletons as well as twins, triplets, quads, etc. There are central checkouts. Our fall sale will have all fall/winter items including Christmas apparel, fall & winter coats, hats, mittens, boots, snow pants, and Halloween costumes. We hope you will join us. Questions: Call Jen Ashauer 618-806-9820. Also please help us spread the word to anyone you know looking for children's items. Posted

Official Acts

Baptisms (Children): Christopher James Daenzer, Nolan James Robinson, Alexandra Rae Hill, Kristina Taylor Maine, Laila Akumu Jaoko, Benjamin Angel Molina, Lila Penelope Keller

Received Through Transfer: Morgan & Sarah Grillot from Faith, Marietta, GA

Souls: 1,689 Comm.: 1,382

Woman to Woman Radio

Woman to Woman can be heard on KFUO AM 850 at 9:30 a.m. on Saturdays or go to womantowomanradio.com to listen at your leisure or to sign up to receive the show titles each month automatically. August 30 The Art of Living Below Your Means: Part 1, September 6 The Art of Living Below Your Means: Part 2, September 13 Your Self Talk Matters, September 20 Whatís Eating You? Eating Disorder Recovery.

Booster Basketball Booklet

The Booster Basketball booklet, an annual fund raiser for the Athletic Department, has room for ads until September 1. The rates are full page $80, half page $40, fourth page $25. Businesses, individuals or families may participate. Call Mr. Kyle Klemp at 334-6627 or at school 344-3153.

Lutheran Women in Mission

Thursday, September 4th ĖLadies, plan ahead to join us for our regular monthly meeting beginning at 6:45 p.m. in the Fellowship Hall. Weíll be doing hands on mission work for a variety of our ongoing projects. If you havenít already signed up for the District Convention, do so tonight. ($35)

Items needed for our projects-

blankets, sleepers, onesies, sweaters, sweatshirts, soap, diaper pins, wash cloths, and cloth diapers
For dress kits:
3 yards of cotton material, packets of needles, buttons thread
For crosses:
front of old greeting cards to cut out crosses
Work supplies to do projects:
Scissors, staplers, markers

Looking ahead

Itís time to start gathering your unwanted sweaters for Lutheran World Relief. Please keep this in mind when you start your fall cleaning.
September 4 LWML meeting
September 8 Mission Guild at GS
September 19-20 District Convention at GS
September 21 Thrivent Picnic at Troy Park
"Queen Mom" Bible Study
"Queen Momóa royal plan for restoring order in your home". This book by Brenda Garrison will be used for a 10 week study at Good Shepherd. You can choose between joining the discussion on Wed. night at 7 p.m. or Saturday morning at 9 a.m. Whether your royal subjects are toddlers, preschoolers, grade-schoolers, or teenagers, "Queen Mom" provides practical help for restoring order in your home. Search your local bookstore, the internet, or the public library for a copy of this book and read the first chapter before the first session. Please call the church office (344-3151) to sign up for one of the discussion groups.
Youth Kick-Off Dinner
Itís time for the annual "Youth Kick-Off Dinner." All youth in grades 5 through 12 are invited to attend on September 7 at 6 p.m. Parents are urged to join in this dinner. After supper (the usual kid-friendly hot dogs and hamburgers) there will be an opportunity for each of the three youth groups to meet separately. The leaders will get a chance to share the plans and goals for the coming year. The youth and parents will get the chance to fill out paperwork information (such as emails and emergency contact info) as well as sign up for various volunteer opportunities (such as driving and refreshments). Come and be a part of our "Reaching, Teaching, and Growing" the church of tomorrow through "Reaching, Teaching, and Growing" the youth of today.
Wednesday Woman
Wednesday Woman is a Wednesday morning Bible study held in the church basement for women of all ages. Coffee is usually ready by 8:30 a.m. Volunteers sign up to bring snacks. We begin about 8:45 with a time of sharing and praying. About 9:15 we are ready to begin our Bible Study. We are usually finished by 10:45. Itís a relaxed time where women of different backgrounds and of different levels of Bible knowledge can grow together through sharing and caring. No one is expected to read aloud or answer questions. Everyone is encouraged to participate at their comfort level. If you would like to learn more about our group please contact Carol Walther or simply show up for our informational brunch on
Sept. 3rd at 8:45 a.m. Babysitting is always provided. Our study this fall will take us through the book of Hosea. Hosea was an Old Testament prophet who knew suffering as a result of loyalty to God. Itís a story of unfaithfulness, suffering, repentance and forgiveness.
Christian Book Club
The Christian fiction book club will be reading Paul Maierís book, "A Skeleton in Godís Closet" for our meeting on September 22. Please note the change to the fourth Monday for this month due to Labor Day pushing all the Monday meetings back a week.
New readers are always welcome to join us at St. Louis Bread Company at 7 p.m.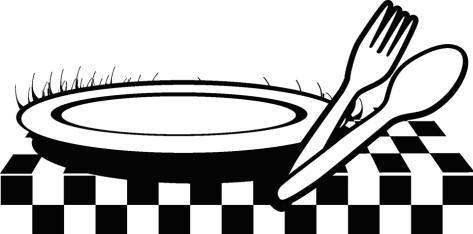 Thrivent Picnic
"Thrivent" is a fraternal insurance and financial planning company. A "fraternal" company is one that works within a certain group of people Ė in this case it is with members of Lutheran churches. Instead of paying corporate taxes, fraternal organizations are required to distribute funds to the organizations they serve. Last year Good Shepherd Lutheran School received over $20,000 from Thrivent. To become a member of Thrivent you only need to purchase an insurance policy or mutual fund. For more information about that check out their website at www.thrivent.com.
On September 21, the South Madison County IL Chapter of Thrivent Financial will hold its annual picnic at the Tri-Twp in Troy. Elections for the Chapter Leadership Board will be held at this time. We are looking for Thrivent members who are interested in serving on this very important Board. The Board provides support to the Congregational Coordinators, allocates Care Abounds in Communities funding for eligible activities helping individual, families, and qualified not-for-profit organizations, Join Hands Day projects, and much more. We are especially looking for a Communications Director, and Assistant Financial Director. The other offices would be served by the current people unless we receive additional names. Please call Kathleen Bohnet at #345-5086 or e-mail at sbohnet@charter.net for further information and names of candidates by September 1.
New Vicar at Good Shepherd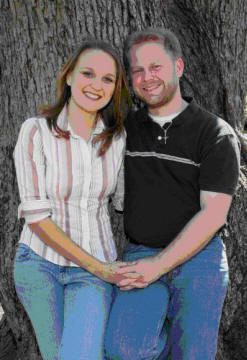 Eric William Rodgers was born on May 31, 1979, around Dallas, Texas, where he has lived most of his life. He attended Texas Christian University, where he earned a Bachelor of Arts in Music (his major instrument was trumpet) and a minor in Radio/Television/Film. During college, he picked up the guitar and has pretty much taught himself to play. After he graduated, Eric worked full-time at Texoma Lutheran Camp, where he met Jennifer Ann Bernhardt, while she was there on an impromptu father/daughter weekend. They kept in touch, started dating, and on July 29, 2006, Jennifer and Eric were married. Less than two weeks later, they moved up to St. Louis. Since then, Eric has been working at Starbucks part time while attending class at the seminary, and Jennifer has been working at St. Louis University full-time while working on a Masters in Counseling.

Eric loves music (especially guitar and trumpet), Ultimate Frisbee, swimming, reading, drinking Starbucks coffee, and learning new languages, and he can also be persuaded to play an occasional game of soccer.

We are both very excited to be here and have been overwhelmed by the welcome we have received! We are looking forward to digging in, meeting all of you, and becoming a part of congregational life here at Good Shepherd Lutheran Church and learning what it is to be an effective minister of God's Word!

Ask The Pastor: Why Do We Need A Youth Director?

Our search for a youth director at GSLC has been progressing nicely. After submitting roughly 50 names for consideration for the position, the call committee has prayerfully and methodically whittled the list down to 6

candidates, one of which, we feel, will be a real asset to our ministry here at Good Shepherd. The call committee has been very diligent in its work and the meetings have been, in my opinion, a real joy to attend. I have been asked a couple of times about the necessity of a full time youth director and why the need for such a position. I think this is a valid question which deserves a helpful response (which I hope this will be). One reason is that through the church, school and our association with MELHS, we have contact with roughly 1,000 children ranging in ages from 10-18. At this time, our current youth group (5th grade-High School) has roughly 75 active participants; we would like to see this number increase dramatically, not for the sake of numbers but for the reason we do ministry in this place: to reach people with the Gospel of Jesus Christ and to strengthen the faith of the saved. In fact, our Church Constitution states that our purpose here at Good Shepherd Lutheran Church is to, "serve its members and to spread the kingdom of God by the preaching of the Word of God, the administration of the Sacraments, and by the religious instruction of youth and adults, according to the confession standard of the Lutheran Church, and to foster Christian fellowship and charity." Given the number of youth that we have the potential to reach for the Gospel, we have an obligation to do whatever we can to reach them. This will be more than a full-time job and will require special skills and training to successfully accomplish this task.

Recently a thorough study conducted by the Barna Group was released emphasizing the necessity for addressing the spiritual needs of young people because, as the study finds "six out of 10 teens involved in a church will probably not continue their spiritual commitment into early adulthood." Realize that this number reflects 60% of teens who are involved in a church, not teens who are un-churched! The study continued by saying, "there are certainly effective youth ministries across the country, but the levels of disengagement among 20-somethings suggests that youth ministry fails too often at discipleship and faith formation," he said. This is really the key answer to the question, "why do we need a youth director?" If the youth associated with our church arenít having a firm foundation of their faith set in place at their church, where will they get their foundation? The answer is they probably wonít.

Regardless of whatever poll or study comes out, we here at the church are all too familiar with their findings as we see the real life results of these findings happening around us all the time. The goal of a full-time youth director would be to reach young people at an early age and set a firm foundation in place that would see them strengthening their faith as they grow older, rather than walk away from it. Please pray that God would send the right person to us and that He would use him/her in a way that cements His Word of salvation in the lives of our young people. Pastor Hemenway