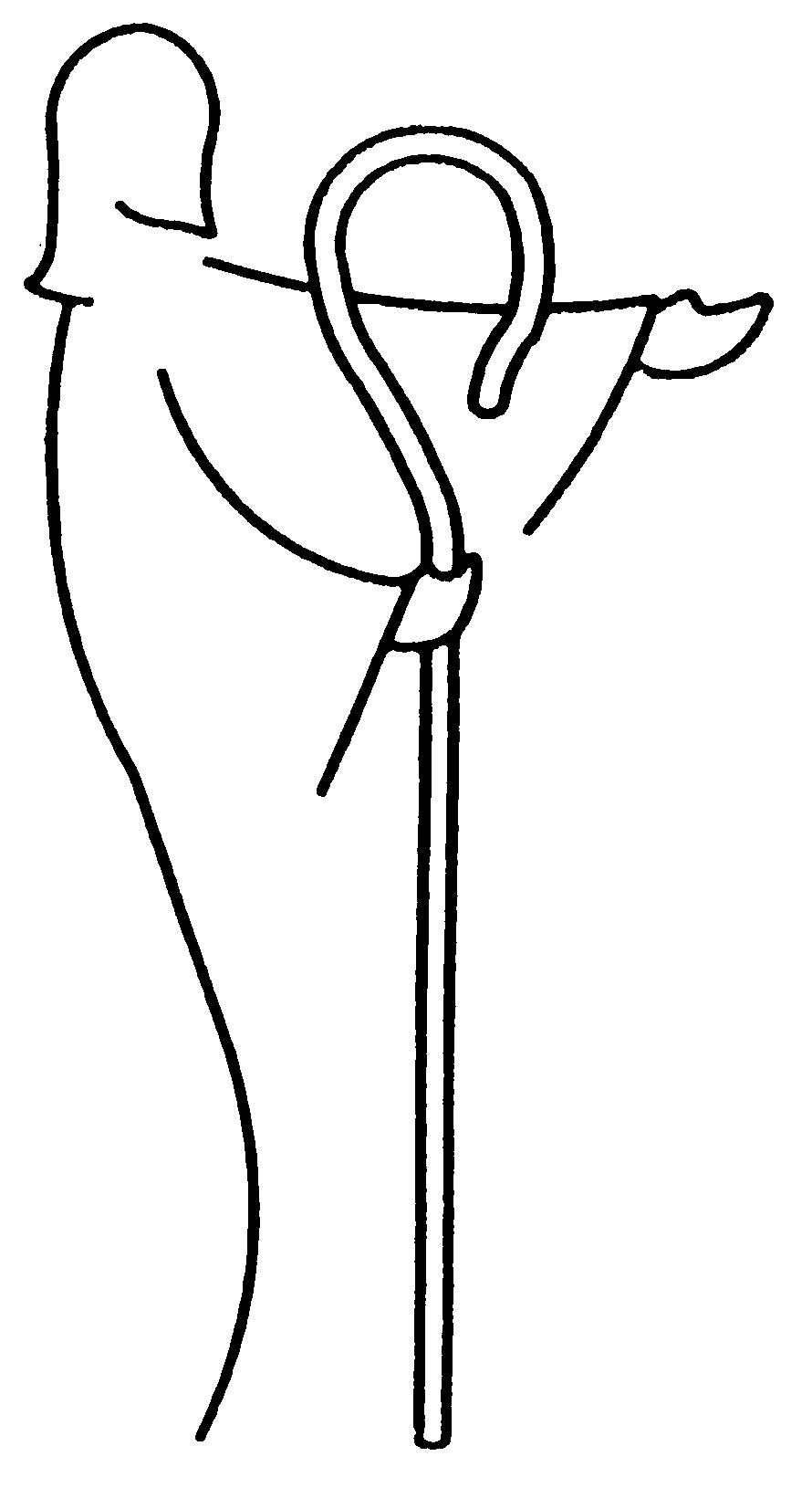 Love in Action
Good Shepherd Lutheran Church
1300 Belt Line Road Collinsville Illinois 62234
618-344-3151 (Church) 618-344-3153 (School) 618-344-3378 (Fax)
Pastors M. Walther & P. Hoft Vol. 28 No. 9 September 2005
---
What's the Difference Between the LCMS and the ELCA?
In September of 1997 I wrote an article for this newsletter titled "Lutherans in the News." At that time I pointed out that there are two large Lutheran church bodies in the America. We are part of the Lutheran Church – Missouri Synod. The other group is known as the Evangelical Lutheran Church in America. The main difference between these two groups is the way they handle the Scriptures. In the ELCA the Bible is thought to contain the Word of God along with other human ideas. Somehow the truth of God's Word has to be extracted from this mixture. In the LCMS we believe that the entire Bible is the Word of God, and we strive to live by every word of it even if it's teachings aren't popular.
You may have seen some news stories from the recent ELCA convention in Orlando. There were three very troubling decisions made at this convention that illustrate some of the differences between the two church bodies.
1. New Hymnal – The ELCA adopted a new hymnal that is not true to the Bible. "Masculine" and "authoritarian" titles for God such as "King" and "Lord" are avoided. The word "man" and the pronoun "he" are also avoided. In addition to this the orders of worship betray an almost absolute absence of the teaching of original sin (Ps. 51.5; John 3.6).
2. Indifference to Doctrine – The ELCA has already moved toward fellowship with the Episcopal Church and various Reformed churches. Now they have established communion fellowship with the United Methodist Church. The UMC does not teach that the Body and Blood of Christ are really present in the Lord's Supper. The ELCA often "agrees to disagree" to maintain unity between groups that teach contradictory things.
3. Committed Homosexuality OK? – The ELCA did not condone same-sex marriages. However they left the final decision to local pastors. In a New York Times (8/13/05) article Bishop Bouman said that in most regions of the country same-sex blessings are already performed. Another recommendation was to allow the ordination of homosexuals who are in committed relationships. This resolution required a 2/3 vote to win. It was defeated 490-503. Yet more than 50% of the delegates were in favor of ordaining homosexuals. The bottom line is that for most delegates homosexual behavior is no longer a sin. Again, most in the ELCA believe that this teaching of the Bible (Rom. 1:24-27;1 Cor. 6:9; 1 Tim. 1:10) is no longer the Word of God. Instead, it is considered a human idea that somehow was mixed in with the Word of God.
This is a sad situation because we know that God doesn't want His children moving off into so many different spiritual directions. Our hymnal contains a collect that we would also do well to pray…
Bring to naught, O Christ, the divisions of heresy which seek to subvert Your truth, that, as You are acknowledged in heaven and in earth as one and the same Lord, so Your people, gathered from all nations, may serve You in unity of faith. Amen. (Interestingly this prayer was taken from a 1919 hymn book of one of the church bodies that would later become the ELCA. The prayer itself is most likely much older than 1919.) Pastor Walther
Adult Confirmation Begins Sept. 11th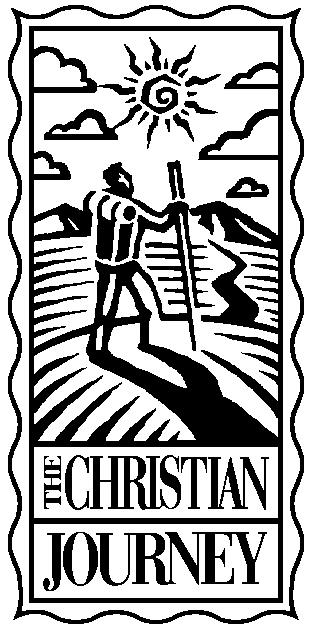 A Journey of Faith
One of the most unique things offered by Good Shepherd is a very good introduction and overview of the Christian faith. This year we will be offering our Adult Confirmation Classes on Sunday mornings at 9:15 a.m. and on Saturday evenings at 4:15 p.m. These classes along with the worship experience at the Sunday morning or Saturday evening services will help to build the relationship of faith that God wants to have with everyone. The class will be limited first for those who are considering membership at Good Shepherd. If you know of anyone interested in becoming a communicant member of Good Shepherd, please urge them to call the Church Office at 344-3151 to find out more about the classes and to register.
Vicar Hemenway Inducted
August 14, 2005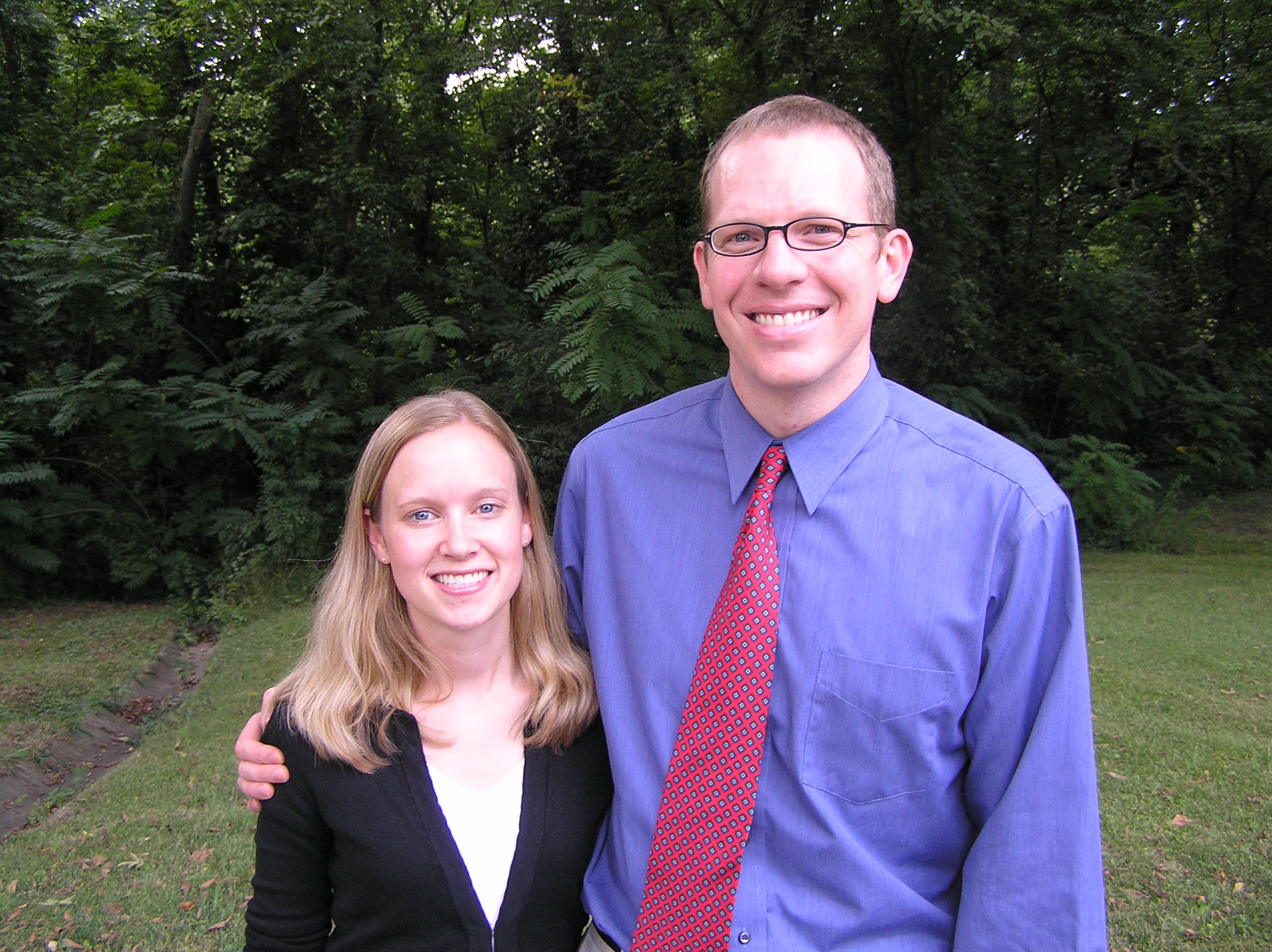 Paul and Karen Hemenway

Paul Hemenway grew up in the Seattle area and graduated from Eastern Washington University in 1993 with a major in history. Paul has been a professional musician and prior to his studies at the seminary he was engaged in writing music, touring, and making records. It was during this time that God showed him what was truly important in this world and how he could serve God's people. Although raised in the Northwest, he was born in Alton, Illinois. His dad was pastor at Zion, Bethalto. He lived in Bethalto for his first six years, and he spent enough time there to become a lifelong Cardinals fan. On May 21, 2005 Paul married Karen Joy Klostermann. Karen grew up in Elgin, Illinois and is a graduate of Valparaiso University. She is currently working for Concordia Publishing House in the Sunday School department. Karen is part of the team that is developing a new Sunday School program that will be launched in 2006.

Grief Support Sessions

Grief Support Group Sessions for those suffering the loss of a loved one will be held on the following dates: Oct. 11, 18, 25 and Nov. 1, 8 and 15 in the Good Shepherd Lutheran School Library. The group will start at 6:30 and end at 8:00 p.m. The sessions will address issues of grief and provide comfort and healing from God's Word. For information on the grief support group, please call Jean Werth at 618.654.7204.

Adult Choir

Wanted: People who love to sing. The Adult Choir needs you! The first rehearsal for the 2005-2006 season will be Wedneday, Septemer 7, from 7:00 to 8:15 in the church balcony. High School students, College students, Single Adults, Senior Adults, and all adults in between are invited to join. For more information, please call Melissa Francis at 345-4589.

Book Cover Sales

Special thanks to the following ladies who sewed book covers for our Good Shepherd students: Kathy Bohnet, Barbara Burstadt, Leona Engeling, Jean Etter, Kay Jones, Marilyn Preston, Ruth Rankin, Karen Rust, Brenda Schoenbeck, Radeen Werner, Delores Wesemann and Doris Wolf.

Mission Guild for Lutheran Women
September 12 at Holy Cross, Collinsville

All ladies are invited to attend Mission Guild for Lutheran Women at noon, Sept. 12th at Holy Cross, Collinsville. Following the luncheon, the program will be presented by members of Good Shepherd who went on the recent mission trip to Jamaica.

Church Property Work Day

The Board of Church Property will be having an outside work day on Saturday, September 17th starting at 8:00 a.m. Various tasks will include trimming, weeding and filling in futs in the lawn. Please bring shovels, rakes, etc. For more information, please contact bob Jones at 344-9244 or Marty Hoffman at 344-3151.

GSLS Golf Scramble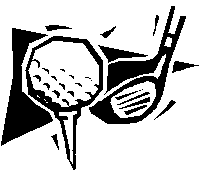 Please mark your calendars for Saturday, October 1st for the 3rd annual GSLS Golf Scramble to be held at Stonebridge Golf Course in Maryville. Registration begins at 7:00 a.m., with the scramble beginning at 8:00 a.m. The proceeds from this event helps support GSLS's Technology Fund. The cost for the event is $75/golfer or $300/foursome. The entry fee includes an attendance bag, green fees, cart, lunch and beverages. Get your foursome together now! Contact Joan Frey at 288-6404 to register the names of your foursome or feel free to call her if you have any question.

Wednesday Woman

Wednesday Woman, a Wednesday morning Bible study for women, will begin its 2005-2006 year with a brunch on September 7th. All ladies of the congregation are invited to attend the brunch and learn more about our program for the year. It begins at 8:45. Call Carol Walther (344-3151) or Carolyn Ashcraft (345-4260) for more information. Babysitting is provided.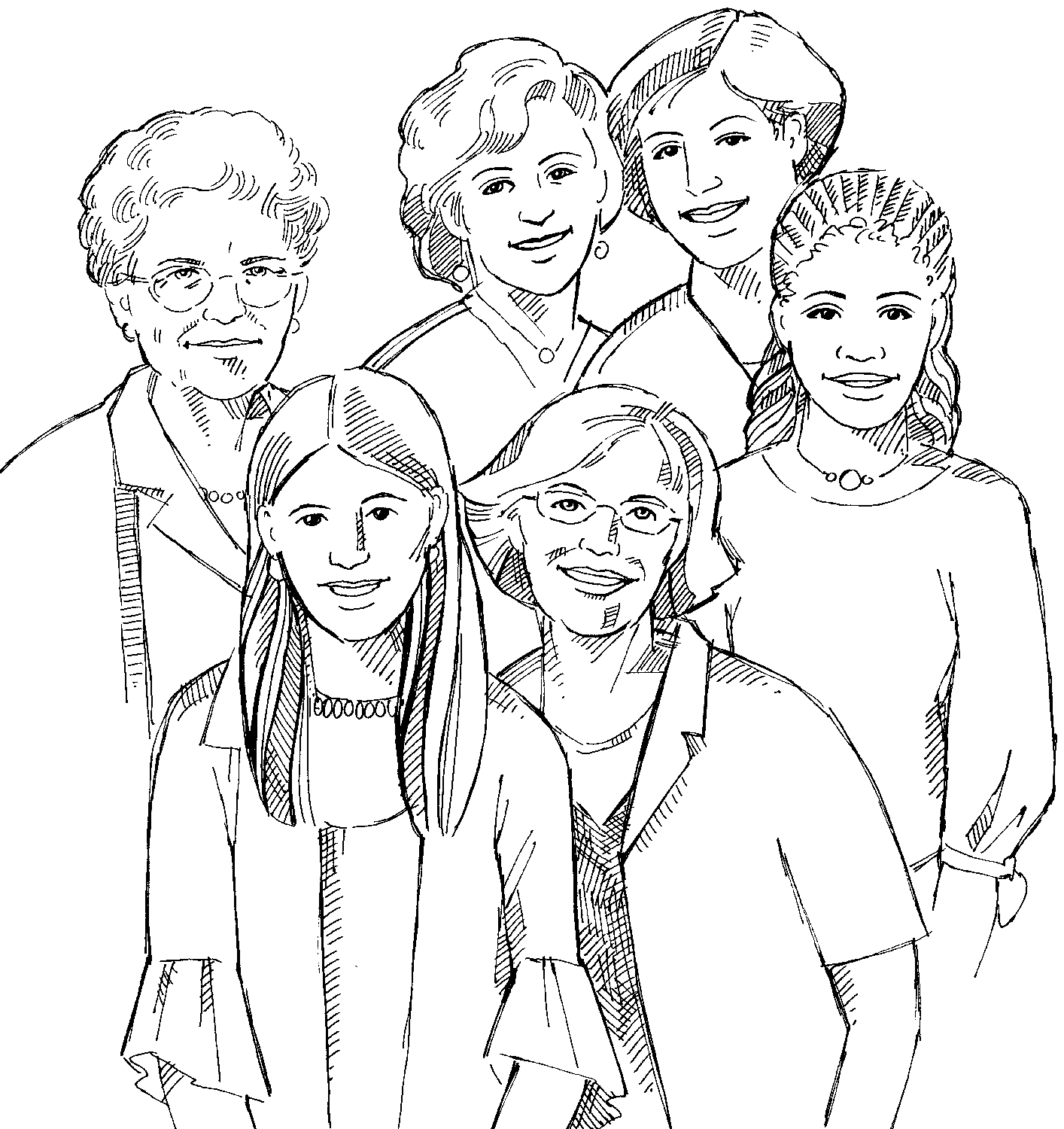 Woman's Day of Renewal Fall Kick-Off
Mark your calendars for the Women's Day of Renewal Fall Kick Off to be held in the church basement on Oct. 22. Enjoy visiting with friends over a cup of coffee or tea while doing some early Christmas shopping from such venders as Pampered Chef, PartyLite, Juice Plus, Tastefully Simple and Mary Kay. Proceeds from the sales help defray some of the expenses of Women's Day of Renewal. You also will have an opportunity that day to register for Women's Day of Renewal at a special price. Call Carol Walther with any questions.
Honduras Mission Trip
Good Shepherd members have participated in trips to Tegucigalpa, Honduras, to bring medical help, and, more importantly, the gospel message to the impoverished people of the barrios of this city. Trinity Lutheran in Edwardsville has organized these trips in the past but with more people wanting to go than space allowed we decided that for 2006 we would organize a GSLC team which is scheduled for April 22 – 29, 2006. The full team complement of 30 – 35 people consists of medical doctor(s), dentist(s), eye care professional(s), nurses, and mostly non-medical people who have compassion for these unfortunate Hondurans.
The recruitment effort starts in earnest August 31 with an informational meeting at 7:00 pm at church. Our goal is to have a majority of the people on the trip from GSLC with medical/dental/eye care all represented. Jim Strieter (optometrist) has already consented to go but we need more professionals to round out our team. We can have assistance from native Honduran dentists and doctors, when required, and interpreters are there to help also. Trinity Edwardsville has already filled their team (February 2006) and has given us the names of individuals who are interested in the trip but unable to go in February. We hope to have a complete team by Thanksgiving.
Those who have previously gone on these trips have said it is a life-changing experience. You will have the opportunity to witness your faith and tell the love of Jesus to both children and adults who struggle through life with meager resources and a belief system of works righteousness. This may be an opportunity for bonding that will be forever memorable for parent/child, grandparent/grandchild, husband/wife, brother/sister, etc. The minimum age is sixteen. Only reasonably-good health determines the maximum age. Are you willing to step "outside the box" for, as one man described, "a vacation unlike any other I've ever taken."?
Don't feel you need to make a commitment at this August 31 meeting. If you would like to help in any way with preparation or other support, please come. Call Lee or Pat Hoffmeier at 288-3684 for further information.
Official Acts
Baptisms (Children): Tyler Lane Hartmann
Marriages: Keith Michael Crotty and Lauren Elaine Cook; Nolan Roger Harms and Amy Renee Streuter
Funerals: Maxine G. Vaughn; Robert D. Schiller; Kenneth Wayne Gruen
Souls: 1,656 Comm.: 1,315
Southern Illinois District
Lutheran Women's Missionary League
Fall Retreat
Join the ladies of Good Shepherd at the LWML retreat Sept. 16-17 at Camp Wartburg in Waterloo, Illinois. The theme is Lord, Take My Hand – Make Me Your Light. Come Friday afternoon for golfing or crafts. Saturday includes worship, Bible Study, Focus on Missions, and Leadership Training. Call the Church Office (344-3151) for a registration form.
Ask the Pastor
What is the Augsburg Confession?
This fall, beginning on September 11, a study of the Augsburg Confession will be taught by both Pastor Hoft and Pastor Walther. The Augsburg Confession is the most influential document that came out of the 16th century Reformation. It is a confession of faith containing 28 articles. The first 21 articles present fundamental biblical doctrines. The remaining seven treat some of the abuses in the Roman Catholic Church that the early Lutherans had corrected among themselves.
Martin Luther, the father of the Reformation, nailed his 95 Theses on the Castle Church door in Wittenberg, Germany. This act, on Oct. 31, 1517, was the "kickoff" for the Reformation. But it was the signing of the Augsburg Confession on July 25, 1530 that became the true high point of church history. Charles V, the Holy Roman emperor announced that he would visit the city of Augsburg, Germany for a special diet (meeting) to reestablish religious peace in his empire. Because he feared the military threats of the Turks his interests were more political than religious. This gave the Lutherans an opportunity to compose a document that defined what it meant to be a Lutheran. Not wanting to be lumped together with all other opponents of Rome, the Lutherans were given the opportunity to make a clear confession of the Gospel for the world.
Among the important topics addressed are those of original sin, salvation and justification by faith alone, the role of Word and Sacrament, a proper understanding of good works, and a correct understanding of the church and its rites. If you would like to have a copy of the Augsburg Confession to read for yourself or if you would like to purchase the Book of Concord (the complete version of the Lutheran Confessions) they will be available at the class.
Lutheran Women in Mission
Thursday, September 1st - Ladies, plan ahead to join us for our regular monthly meeting beginning at 7:00 p.m. in the Fellowship Hall. We'll be doing hands on mission work… and may even hear from the Jamaica mission group. Babysitting will be available. Thursday, September 15th – Women's Bible Study
Layette Reminder - We'd also like to assemble layettes at our September 1st meeting. If you stop at any yard sales in the next couple of weeks, please be on the lookout for receiving blankets, sleepers/gowns, onesies, sweaters & sweatshirts. We're also in need of wash clothes, diaper pins & soap. Thanks to all for your help in gathering items for this wonderful project.
Looking Ahead - It's time to start gathering your unwanted sweaters for Lutheran World Relief. Please keep this in mind when you start shaking the dust off of your fall wardrobe.
Congregational Life
1. Good Shepherd Lutheran School's Teacher Reception will take place after each service on August 27 and 28. Cookies and Lemonade will be provided, so please come join us in showing our appreciation to our teachers.
2. Blood Pressure Screenings will take place after each service on September 3 and 4.
3. Braille Workers are meeting on September 8th from 1-3.
4. Meals on Wheels will be taking place on September 5th through the 9th.
5. Good Shepherd Blood Drive & Mini Health Fair will be taking place on September 24th from 10:00am until 2:00pm. There will be someone doing blood pressure screenings. Blood donors are encouraged to sign up ahead of time. Signup sheets will be available in the narthex each Sunday starting August 14th. Signing up is not necessary but is encouraged. Donated blood will be used at local hospitals so please donate if you can.
6. Military Personnel - If you have a current address for a member of our congregation who is in the service and currently out of the area we need your help. The congregational life committee is going to be sending out audio copies of our Sunday Services to military personnel who are out of the area. Please call Brandyn Rust at (618)-910-1096 with anyone's address that you have. Thank you.