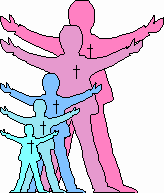 Love in Action
Good Shepherd Lutheran Church
1300 Belt Line Road Collinsville Illinois 62234
618-344-3151 (Church) 618-344-3153 (School) 618-344-3156 (Fax) Pastors M. Walther & P. Hoft Vol. 24 No. 9 September 2001
Praying From Scripture
Prayer has been called the "heartbeat" of the Christian church. Yet praying can be a difficult thing to do, especially when you are at a loss of words. But when you read Godís living Word before you pray, the Spirit of God will prompt you to pray and will enable you to approach your heavenly Fatherís throne with confidence and joy.
Recently, at a spiritual day of growth for Lutheran teachers and pastors, a suggestion was made to pray using the words of Scripture. Here is the example that was used: Paulís prayer in Ephesians 3:14-21. You may wish to use this as a petition for a loved one, inserting the name where it is appropriate. "For this reason I bow my knees before the Father, from whom every family in heaven and on earth takes its name. I pray that, according to the riches of His glory, He may grant that (insert name) may be strengthened in (his/her) inner being with power through His Spirit, and that Christ may dwell in (his/her) heart through faith, as (insert name) is being rooted and grounded in love. I pray that (insert name) may have the power to comprehend, with all the saints, what is the breadth and length and height and depth, and to know the love of Christ that surpasses knowledge, so that (insert name) may be filled with all the fullness of God.

Now to Him who by the power at work within (insert name) is able to accomplish abundantly far more than all we can ask or imagine, to Him be glory in the church and in Christ Jesus to all generations, forever and ever. Amen.

Stewardship Emphasis Begins

After many planning meetings and informational meetings, the Master Plan Committee recommended we proceed to the next step toward a new school addition. In June the Voterís Assembly approved this recommendation. On Saturday and Sunday, August 18 and 19, we held our first orientation meetings with Rev. David Schmidt of Capital Funding Services. For the next three months we will be considering how God might lead us in our financial commitments. These commitments will determine how we might be able to proceed with the building project. Over the next three months there will be a flurry of activities. You will be receiving an emphasis newsletter to keep you informed. Please keep the stewardship emphasis in your prayers.

Wednesday Woman Brunch

September 12 at 9:00 a.m.

Wednesday Woman cordially invites ALL LADIES to attend the Fall Brunch on September 12th at 9:00 a.m. Baby-sitting is available. (Suggested Donation: $3.00). Dr. Melanie Wilson, who we enjoyed hearing at the Women's Day of Renewal, will be our guest speaker. She is on staff with Christ Memorial Lutheran Church, a psychologist, writer, wife and mother of three boys. Beginning September 19th, we'll study the Our Life in Christ series, please come "Seek first His kingdom and His righteousness" and Bring a friend. Call Carol 346-1786 or Carolyn 345-4260.

Social Ministry Meeting

The Board of Social Ministry will be meeting on Tuesday, September 11, at 7:30 p.m. and the Health Cabinet at 8:15 p.m. If you have an interest in helping others, you are invited to attend either or both meetings.

FROG Youth News

On August 5th, our Sr. youth who attended the National Youth Gathering in New Orleans held a dessert presentation for all members in the congregation who were interested in our adventure to "Higher Ground."

On August 12th, the youth group went out on a Food Scavenger Hunt. By knocking on doors around town they collected many canned goods, boxed dinners, baby food, etc. to help stock up the GSLC food pantry.

September Scheduled Events

Sept. 2

Regular Meeting
Sept. 8 Godstock Music Concert
(see Pastor Hoft for more details)
Sept. 9 Disposable Camera Rally Night
Get Ready to Say Cheese!
Sept. 16 Regular Meeting with guest speaker from the Concordia University System
Sept. 30 Putt-Putt Golf at Gateway Fun Park (Meet at church and bring $5)

Older Adult Fellowship

The first meeting of our new group will be Tuesday, September 18th. All members and friends are welcome. A Bible class will be held from 11:00 a.m. until 12:00 noon. This will be followed by lunch. Bring your own sandwich. Coffee, tea, and dessert will be provided. The group will meet in the lower level.

SeniorLink Computer Program

Computer classes for older persons will be offered by Southwestern Illinois College. The twelve hour classes teach the fundamentals of computers for a cost of $30. If you are interested, contact SeniorLink at (Belleville) 234-4410 ext. 7018 or (Granite City) 931-0600 ext. 6617.

Adult Inquiry Classes Begin September 19

This Wednesday session will meet from 7:00 to 8:45 p.m. The class presents the basic teachings of the Christian Church in a lively manner. Opportunity for questions is provided in class as well as outside of class. No one is called upon to read or respond. Members are also invited to attend in order to review foundational doctrines. Please consider inviting a friend or neighbor to attend. Babysitting is provided.

Life Light Course Genesis 1-11

September 19

Beginning Wednesday, September 19, join us for a study of Genesis chapters one through eleven. Pastor Hoft will be leading this course using the Life Light study. The cost for study guides is $5.50. The class will meet in the Lower Level from 7:00 to 8:45 p.m. Please call the Church Office (344-3151) so that materials can be ordered and if you need babysitting.

Journey Through the Bible

In September weíll be reading the books of 1 and 2 Corinthians, Galatians, and Ephesians. Look in the Narthex for study guides.

Sunday School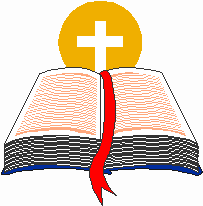 Sunday School is an important ministry offered here at Good Shepherd. Children from age 2 - grade 8 are nurtured by Godís love through Bible stories, lessons, songs, crafts, and other faith-building activities. Caring Sunday School teachers help the children to remember their baptisms, follow Jesus our Savior, and treasure a meaningful relationship with Him through prayer. One of the greatest benefits of being a Sunday School teacher is the chance to see children grow spiritually under their care. Teachers are equipped with well-designed, Christ-centered materials, and the support of the Pastor and other teachers.
You are encouraged to attend Rally Day which will be held during the Sunday School hour (9:15-10:15) on September 9th in the church sanctuary. Meet the teachers, our Superintendent, Brad Williams and celebrate the beginning of another year of Christian education.
Scripture Lessons For September
| | |
| --- | --- |
| Sept 2 | Heb. 12.1-13 and Luke 12.49-53 |
| Sept 9 | Heb. 12.18-24 and Luke 13.22-30 |
| Sept 16 | Heb. 13.1-18 and Luke 14.1-14 |
| Sept 23 | Prov. 9.8-12 and Luke 14.25-33 |
| Sept 30 | 1 Tim 1.12-17 and Luke 15.1-10 |
Lutheran Womenís Missionary League
The next meeting of the LWML will be Thursday, September 6, at 7:00 p.m. in the lower level. The program, "Blessed Expectations" will be presented by Sue Petersen, Carol Walther, and Rhonda Berta. Blessed Expectations is a spiritual mentoring program for pregnant women. It is a new ministry for Good Shepherd. Women mentor women through daily prayer for the expectant mother and unborn child, Bible studies related to parenting, small gifts for the expectant mother, and finally, luncheon to celebrate the birth of the child. All women of the church are invited.
Zone Prayer Breakfast
The third annual Metro Central Zone Prayer Breakfast will be held on Saturday, October 20, at Concordia Lutheran Church, Granite City. Registration begins at 8:30 a.m. and the breakfast will conclude at 11:30 a.m. Good Shepherd member Karin Semler will be the speaker. Karin is Director for Information Service at LCMS World Missions and Executive Editor of Harvest, a monthly mission newsletter to inform and involve LCMS Christians in Godís mission. Her topic is Everyone Has a Part in Godís Mission Plan: Discover His Design for You. The ingathering will be cash donations to buy English Language Bibles for Peter and Carol Kirby, missionaries in Jamaica. Call Gloria Drique (345-9548) by October 15 for reservations or for help with babysitting.
SOAP and SWEATERS for Lutheran World Relief
The annual Lutheran World Relief "Bundles of Love - A Boxcar Full" ingathering is in mid-October. In addition to layettes and dress kits assembled by LWML ladies at their October meeting and quilts made by the quilting group, we encourage YOU to become involved also. You can do this by placing bars of unused soap (in original wrappers) and sweaters - men/women/children - in the red wagon in the connecting walkway or masked box nearby. The final day for this collection is Sunday, October 7.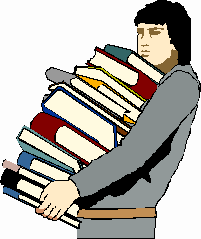 College Students

Please send us your addresses (and e-mail) so that we can keep in touch with you. We would also encourage you to Get Connected with the Lutheran Church Missouri Synod Campus Ministry College Student Data Base. Go to

www.lcmscampus.org and fill out the information.

Special Bible Classes

For Newlyweds

Three special Bible class opportunities will be available for those recently married. On September 27 the first class will be "A Place to Begin." On October 25 the second class, "From Me to We" will be held. The third class, "Seventh Inning" will be held on November 29. All classes begin at 7:00 p.m. and are held in the Conference Room. These classes are sponsored by Lutheran Brotherhood and will be taught by Lura Meyer. Lutheran Brotherhood is a fraternal insurance company that serves Lutherans. However these classes will not involve any sales presentations. The classes are a service designed to help newlyweds focus on the their life together with God.

Glasses and Cards

Thank you for your continued support of these mission endeavors. Recently another 46 pair of eyeglasses were given to Lutheran Hour Ministries, bringing the total you have donated in 10 plus years to 1,532 pairs! Eyeglasses and cards for prison ministry may be placed in the boxes on the shelf of the former narthex.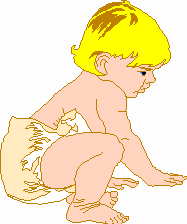 International Adoptions

Bethany Christian Services of Missouri is hosting a free seminar on Monday, September 10, at 6:30 p.m. at # 1 McBride and Son Center Drive, Suite 210, Chesterfield, Missouri. The meeting will focus on twelve international adoptions programs. Bethany works in China, Hong Kong, Philippines, South Korea, Colombia, Guatemala, Albania, Bulgaria, Romania, Russia, and Ukraine. For more information and reservations, contact 636-536-6363.

AAL Gift Matching Program

For Current AAL Members Ė When you choose to make a financial contribution to Good Shepherd Lutheran School, AAL will match your contribution of $25 to $100 per AAL member, according to program guidelines. Just complete the AAL Member Gift-Matching Application and turn it in to the Church or School Office. If not everyone in your family is an AAL member, those who are not can become associate members by completing the Associate Member Application in the AAL Gift Matching Brochure.

For Those Wishing to Become Members Ė If you are not presently an AAL Member, but you apply and are accepted as an associate member, youíll have the opportunity to make a financial contribution and have your gift matched by AAL.

For just a $10 annual fee, you and your family can join AAL. Your contribution to GSLS will then be matched by AAL. First, complete the application form and send it along with your $10 check to AAL. Then, complete the Member Gift-Matching Form along with your gift to GSLS and turn it in to the Church or School Office.

If You are Not Lutheran . . . but your children attend Good Shepherd Lutheran School, you too can participate. For the $10 annual fee, you and your family can join AAL. First complete the Non-Lutheran Family Membership Application form and send it along with your $10 check to AAL. Then, complete the Member Gift-Matching form along with your gift to GSLS. Your contribution to the school will be matched by AAL.

Special Bonus for Volunteers Ė AAL members, Lutheran or non-Lutheran, who volunteer 20 or more hours at GSLS each calendar year, can increase their gift to $125 and have it matched. Members must make a gift of $125 and volunteer at least 20 hours for this bonus to apply. Volunteer services include any unpaid time working on projects, activities or committees for GSLS.

Special Note Ė Gifts will be matched for the maximum amount once each calendar year. Checks must be payable to Good Shepherd Lutheran School.

If you have questions please call Ken Kober, AAL District Representative at 345-9369. Forms are available in the Church or School Office and the Narthex of the Church.

Mission Guild

Holy Cross LWML ladies will host the September 10 noon luncheon. All ladies are invited to attend. The program will be presented by Dr. Gary Meyer and Mrs. Audrey Watt about their recent mission work in the Honduras.

Weíre Looking for YOU!

International Student Ministry, St. Louis is looking for people interested in becoming friends with international students. As the new school year approaches, we are in need of volunteers to be friendship families, Bible study leaders, conversation partners, or simply participants in our events and activities. Individuals, couples, families, young and old-everyone can be involved! If you are interested in helping out, please call the director, Krista, at 314-776-4993. Please call, weíre looking for you!

Good Shepherd Athletic Department

The Booster Basketball Booklet, an annual fundraiser for the Athletic Department, has room for ads until October 1. The rates are full page $80, half page $40, fourth page $25. Businesses, individuals or families may participate. Call Mr. Bob Mayhew at 345-1405 or at school 344-3153.

Two New Teachers Installed at Good Shepherd Lutheran School
August 26, 2001

Melissa Pedersen, first grade, was born and grew up near Audubon, Iowa. She is a 1982 graduate of Concordia, Seward, Nebraska. She graduated with a bachelorís degree in Elementary Education. She is also a 2001 graduate of the University of Nebraska at Omaha with a masterís degree in Reading. She has taught for 18 years in Lutheran schools in Kansas City, Iowa, Nebraska, and St. Charles, Missouri in grades preschool to fourth. She is married to Brad Pedersen and has four children: Christ, Matthew, Michelle, and Elizabeth and two grandsons: Chandler and Topher.

Paula Stoll is our new sixth grade teacher. She graduated from Concordia, Seward, Nebraska in 1998 with a bachelorís degree in Education. Her husband, Steven, is a fourth year Seminary student. They have four children. Joshua is in the Air Force. Jake recently graduated from Ranken Tech and lives with his older brother in Tucson, Arizona. Rebekah is beginning her first year at Concordia, Seward, majoring in Secondary Education. Joe is a junior at Lutheran High South and is active in various choirs and Ongoing Ambassadors for Christ.

Official Acts

Recevied Through Transfer: Karen Garkie from St. John, Homestead, IA; Matthew Klaustermeier from St. Paul, Hamel, IL; Shelly & Emily Hendricks from Holy Cross, Collinsville, IL

Funeral: Corinne Marie Bartel, 7/25.

Souls: 1,553 Communicants: 1,196

School News

Chapel Offering

- During August and September our chapel offering will help start a Lutheran mission school in East St. Louis. Please pray for this school so it will become a reality. Remember your chapel offering on Thursday.

Market Day Is Back - Check out the new specials for the September Market Day orders. Return your order forms to the school office by August 28, or order online by noon September 4. This is one of the eighth grade fundraisers for the Washington D.C. trip. If you have any questions please call Peggy Rincker 345-5796 or Judy Patterson 344-3153.

School Banner - Mrs. Jill Gimbel has designed and created a beautiful banner for our 2001-2002 school year. Please stop in the main hallway to take a look and thank her when you have the opportunity.

New Staff

Day Care Director Karen Martin has many years of experience as a day care provider and director. Karen and her husband reside in Belleville.

Paula Stoll our new sixth grade teacher is in her 4th year of teaching. Her husband Steve is a fourth year Seminary student and they reside in St. Louis.

Melissa Pedersen our new first grade teacher has 18 years of experience. Melissa and her husband Brad and family reside in St. Charles.

Bonnie Blasingame is our kindergarten aide in the afternoon. Bonnie and her husband James and family reside in Collinsville.

Vikki Pfaff is our 3 year old preschool aide. Vikki and her husband Jim and family reside in Maryville.

We welcome all our new staff, please take time to introduce yourself to them.

Sowing Together & Growing Together

Orders must be turned in by 9:00am on Mondays in the box outside the school office. Walk up sales and pickup of orders will be Friday afternoon from 3:00-4:00pm. Conflicts of pick up time after 4:00pm due to After School Care, will have arrangements made through them. Orders are available for pick up between Sunday services.

Magazine Subscription Sale

Be sure to check with a Good Shepherd Lutheran School student about ordering your magazines. If you order through the School magazine sale each fall, you can help raise funds for the school. In addition, itís always easy to get the magazines renewed. Prices are the same or usually lower than normal subscriptions.

Openings in Kindergarten

An unusual situation for GSLS at this time of year Ė we have openings in kindergarten! Spread the word that it is NOT too late to enroll a child in the 2000-01 GSLS kindergarten class.

More and more often our school office hears from people who believe it is IMPOSSIBLE for them to enroll their child in our school. They would like their children to attend our school but have also heard that classes are filled and waiting lists are so long that no new students are ever accepted. Please spread the word that we have openings at some grade levels. After all, parents cannot see their child enrolled here unless they contact our School Office! Most parents enroll children in our school because other parents told them about the school!