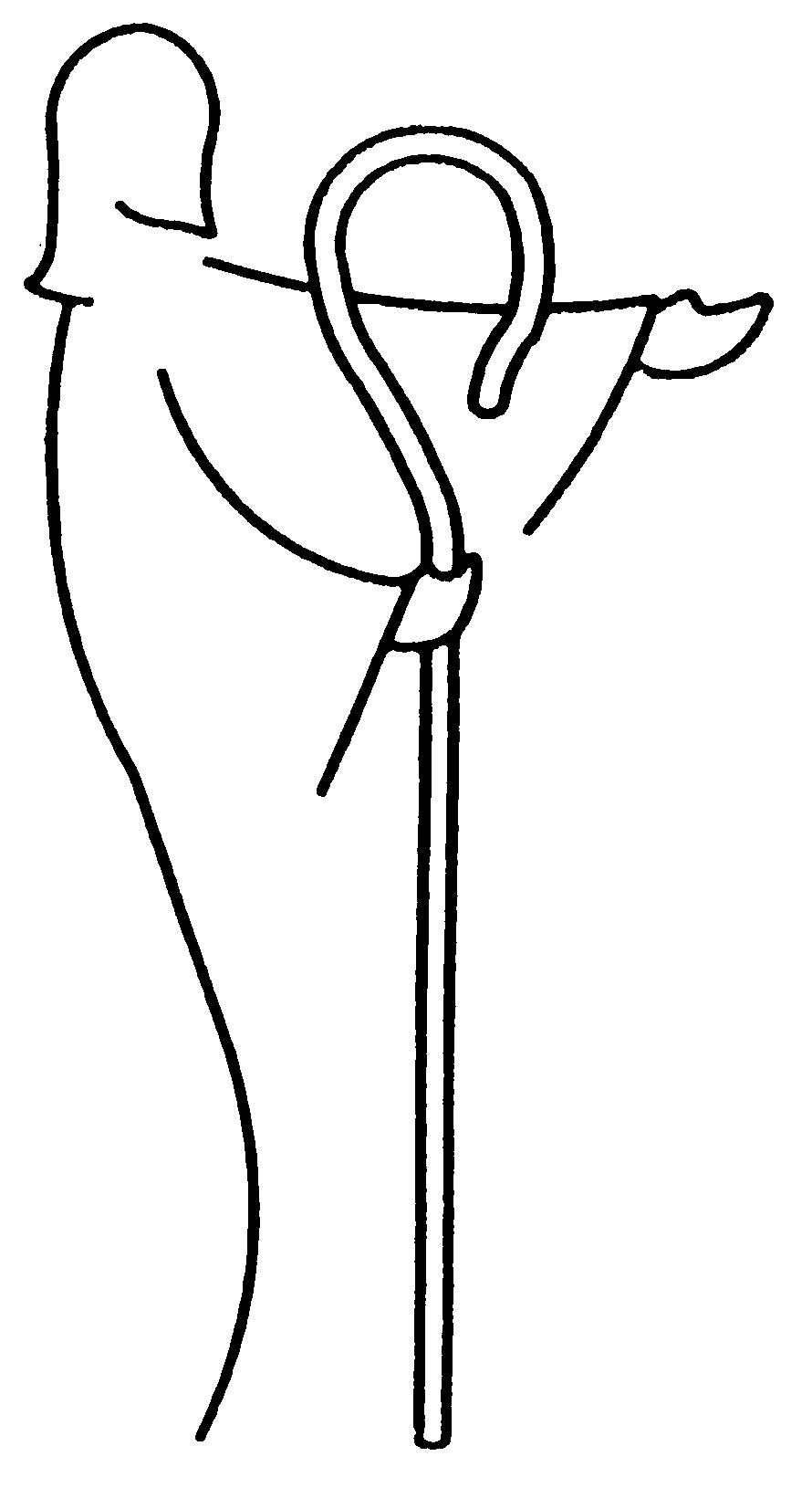 Love in Action
Good Shepherd Lutheran Church
1300 Belt Line Road Collinsville Illinois 62234
618-344-3151 (Church) 618-344-3153 (School) 618-344-3378 (Fax)
Pastors M. Walther & P. Hemenway Vol. 32 No. 10 October 2009
---
Why Memorize Scripture?
Dallas Willard, professor of Philosophy at the University of Southern California, wrote, "Bible memorization is absolutely fundamental to spiritual formation. If I had to choose between all the disciplines of the spiritual life, I would choose Bible memorization, because it is a fundamental way of filling our minds with what it needs. This book of the law shall not depart out of your mouth. That's where you need it! How does it get in your mouth? Memorization" ("Spiritual Formation in Christ for the Whole Life and Whole Person" in Vocatio, Vol. 12, no. 2, Spring, 2001, p. 7).
Chuck Swindoll wrote, "I know of no other single practice in the Christian life more rewarding, practically speaking, than memorizing Scripture... No other single exercise pays greater spiritual dividends! Your prayer life will be strengthened. Your witnessing will be sharper and much more effective. Your attitudes and outlook will begin to change. Your mind will become alert and observant. Your confidence and assurance will be enhanced. Your faith will be solidified" (Growing Strong in the Seasons of Life [Grand Rapids: Zondervan, 1994], p. 61).
One of the reasons Martin Luther came to his great discovery in the Bible of justification by faith alone was that in his early years in the Augustinian monastery he was influenced to love Scripture by Johann Staupitz. Luther devoured the Bible in a day when people earned doctorates in theology without even reading the Bible. Luther said that his fellow professor, Andreas Karlstadt, did not even own a Bible when he earned his doctor of theology degree, nor did he until many years later. Luther knew so much of the Bible from memory that when the Lord opened his eyes to see the truth of justification in Romans 1:17, he said, "Thereupon I ran through the Scriptures from memory," in order to confirm what he had found.
Bible memorization is a wonderful way to grow in faith and to share the faith with others. Jesus, Himself, resisted Satan's temptations by quoting Scripture (Matthew 4.1-11). Since "faith comes by hearing" (Romans 10.17) it makes sense to share the word of God with nonbelievers whenever we have the opportunity. We encourage all of our members, young and old, to memorize the Scriptures. Start by writing down your favorite verses. Pick a couple everyday to review. Overtime you will develop a nice group of favorite passages for your own meditation as well as for the benefit of others. Adapted from the School Newsletter, Bob Mayhew.

Home Bible Studies Begin in October

Start signing up now for Home Bible Studies beginning this October (signup sheets are in the Narthex). This year we will be studying St. Paul's letter to the Galatians, and we will be using The People's Commentary as a study resource.

Paul's letter to the Galatians is one of the very first books of the New Testament. It captures the heart and core of the Christian Gospel… That salvation is not a matter of earning brownie points with God, but it is the work of God's grace in our hearts through Christ.

Lutheran Women In Mission

Attention Ladies of the Church!.............You won't want to miss the next meeting of the LWML. It will be held Thursday, October 1st at 6:45 PM in the Fellowship Hall. Our guest speaker will be Pastor Randall Wilken, member of the LCMS Board for Mission Services and CEO of the ACTS 1:8 Mission Society. The Society was established in 2002, and is based on Acts 1:8 "But you will receive power when the Holy Spirit comes on you; and you will be my witnesses in Jerusalem, and in all Judea and Samaria, and to the ends of the earth." Pastor Wilkens will discuss the many and varied mission projects the society has been involved in, as well as those currently in progress, such as The Rock, Mustard Seed Learning Center, Silver Street, and many others. Come and bring a friend!

As a matter of information, the Missionette publication which is generally available in hard copy each quarter, will no longer be distributed in the current manner. For all who have internet services, the Missionette can be retrieved by logging on to www.sidlwml.org. If you do not have internet access………contact Karen Rust at 288-5106 and she will print a copy and forward it to you.

Also coming up this month is LWML SUNDAY, October 4th. All LWML members should stop in the Narthex to pick up an identifying lapel decoration before entering the sanctuary for worship services.

Congregational Life

Braille workers: October 1 Meet in the parking lot at 8:30 a.m.

Blood Pressure screening: October 4 in the connecting hallway

Congregational Life meeting: October 12 at 7 p.m. in the Fellowship Hall

Blood Drive: November 2 in the Fellowship Hall from 2 – 6 p.m.

Women's Day Of Renewal "Fall Kick-Off" October 17

Please join the WDR planning committee for our Fall Kick-off on Saturday, October 17 from 9 a.m. to 12 noon. We're planning this morning as an opportunity for shopping, breakfast and fellowship. The vendors for the day will include PartyLite, lia Sophia, Celebrating Home, Stamp It Up, Tastefully Simple, Mary Kay, Usborne Brooks and Pampered Chef.

Thanks to these vendors, who are willing to share their profits for the day with WDR, we are able to provide scholarships for the 2010 Women's Day of Renewal. Hope to see you on the 17th!

Lunch Bunch

On October 20 we will go to The Gathering Place on East Main in Mascoutah for lunch. We will meet on the church parking lot at 11:30 a. m. Please call Mary Preuss (288-9525) October 17 so we can make a reservation for you. Everyone is welcome to join in the fellowship as we support each other in our faith.

MOPS

All mothers of little ones are invited to join us at our monthly activities and meetings. We usually meet every 1st and 3rd Friday unless otherwise noted. The first Friday is a fun activity and the third Friday is a meeting in the church fellowship hall.

October 16th we will listen to our guest speaker, Pastor Hemenway, tell us ways to keep a healthy balanced life. Come for food, advice, and fellowship! 9 a.m. -11a.m. Babysitting provided!

Flu and Pneumonia Immunization Clinic

Flu & Pneumonia Immunization Clinic will be held October 12 from 9 a.m. to 1 p.m. in the Church Fellowship Hall. Flu vaccine $25 (approx). Pneumonia vaccine $49.99. Medicare & Medicaid accepted.

Appointments will be made beginning 9/27. Watch for more information. Offered by Walgreen Pharmacies.

Red Cross Blood Drive

Good Shepherd will be hosting the American Red Cross Blood Drive on Monday, November 2, from 2:00 until 6:00 p.m. The blood drive will be in the fellowship hall of the church. Please consider donating for this needed cause.

Fall Yard Workday

Reserve the date: October 17 from 8:00 a.m. to 12:00 noon for a fall yard workday at Good Shepherd. Your help would be sincerely appreciated. For more information, contact Bob Jones or Marty Hoffman.

With Heartfelt Thanks

We express our sincerest appreciation & thanks to Good Shepherd, Thrivent, Pastor Hemenway & caring members. While in this time of grief, we have been blessed with everyone's prayers, kindness & generosity. What started with the love & kindness of Shelley McCormick led to Carrie Kober & family joining in bringing about the reaffirming of faith in the Lord, church & now many wonderful people there are in the world. God bless you all for your help. Stacey, Kevin & Spencer Nance

"Sibling Harmony" Concert at Holy Cross

Sibling Harmony is a trio of two brothers and a sister who use their voices, humor, and instruments to entertain and inspire their listeners in their walk with God. This is a great family concert and they will be performing at Holy Cross Lutheran in Collinsville on Friday, October 23 at 7:00 pm. Tickets go on sale for $10 after August 26th. You can buy them directly from the Holy Cross church office or pick up an order form in the Good Shepherd church office to mail. For more information about the concert, contact Holy Cross at 618-344-3145. For more information about Sibling Harmony please visit their website at siblingharmony.com.

Gospel Show

Gospel Show featuring the music of Elvis & Johnny Cash at St. Paul's Ministry Center in Troy on October 25 at 6 p.m. More information posted on the bulletin board in the narthex.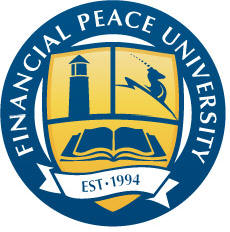 Financial Peace University
Do you have too much month at the end of the money? Would you like to learn how to use a budget, talk about money with your spouse, and handle money God's way? Financial Peace University is a 13-week video hands-on workshop that will change the way you think about personal finance. Personal finance advisor Dave Ramsey teaches about how to save money, live on a budget, communicate about money, eliminate debt, find bargains, and experience the joy of giving. This is not an investing class or a Bible study (although Biblically-based).
On average, a family pays off $5,300 in debt and saves $2,700 in just 13 weeks. Maybe you heard about the last round of Financial Peace University that ended earlier this year from one of the approximately 70 members who went through the class? You will hear their success stories during class. All former graduates are invited.
Classes start in January 2010 and the cost for Good Shepherd members is $50. Half the cost of materials for Good Shepherd members is covered by a donor. Non-members are welcome and the cost for them is $99. Babysitting provided. Materials will be ordered December 7, 2009 – so start saving today. Skip your morning "5 bucks" coffee once a week from now until December and you will have the cost of the materials covered!
For more information, please contact Tim Meister at 618-799-9348 or e-mail mapmeister@charter.net
High School Youth Calendar
October 4- Life Chain 2:30-3:30
REFUGE (Downstairs) 6-8pm
October 13- The Deepend with Pastor Hemenway 7-8:30
October 18- REFUGE (Gym) 6-8pm
October 24- Fall Fun Night
The Deepend in Rome - The next few months we'll be studying "Paul in Rome" which deals with ancient truths for our culture today. If you've ever heard America compared to Rome maybe we should check it out more in depth and learn from history. How can we share the gospel today like Paul shared it back then? This high school discussion and Bible study group meets once a month on the second Tuesday in the school library. Even if you miss one of the studies in this series it will be well worth attending even 1 or 2 sessions!

October Refuge activities - Oct 4 we will play Bigger or Better, a scavenger hunt that requires you to have no more than 1 item at a time. You don't want to miss it! Then we will be discussing the viewpoint our world has on what is bigger and better vs. the truth. On Oct 18 we'll play some Danish Longball in the gym and if it's nice still, we'll play outside. Danish Longball is an interesting mix between Cricket, Baseball, dodgeball, and ultimate Frisbee. Our discussion will be based around our mixed up world and how to live in it as a Christian.

Fall Fun Night: Corn, Cider, and a Movie

Unlike Jaime's terrible Google directions on the ski trip, we're planning on getting lost at this event! We'll be going to the Great Godfrey Corn Maze earlier in the evening (bring a flashlight, it will be dark) and then after we're found again, we'll head back to church for some cider, hot chocolate and pie and watch the movie Hangman's Curse, based on a novel by the Christian writer Frank Peretti . It's suspenseful and has a great message. We'll have a short discussion on the movie before parting. Arrive to church on October 24th by 5:00 (downstairs), we'll close things up at 11:30 p.m.

National Youth Gathering Registration

A reminder for all high school freshmen through seniors that want to attend the youth gathering next summer, our registration is due in the middle of this month. If you did not turn in the registration form and $100 deposit yet, please do so by October 9 (Make checks to Good Shepherd Lutheran Church) .You can find the forms for registration on the Good Shepherd website or next to the youth board. If you decide later on you want to attend it may be much more difficult to register, if at all. We will be informing all participants of upcoming fundraisers soon!

*Young Adult Volunteers - It is now open for you to go to lcmsgathering.com and apply to be a YAV. Applications have to be in by January 1.

Weekend Trip to Concordia Chicago, November 6-8

If you are a sophomore, junior or senior in college and either are considering a career in church work or attending CUC, this weekend is for you. The weekend is called "Careers for Christ" and focus on careers such as DCE, Pastor, Lutheran Teacher, Deaconess, and Director of Music. We will be traveling as a group, stay in the dorms on Concordia's campus, hear from college students, worship with each other, and see Chicago. The cost to attend is $60 and you need to sign up with Jaime Brinkmann by October 18th. We will need to leave immediately after school on Friday the 6th and return around 6:00 pm Sunday the 8th. See the youth board for the brochure from Concordia.

Confirmation Retreat #1, October 30-31 - Hey 7th and 8th graders! Parents too! We're looking forward to a weekend of fun and encouragement with many of you. We'll be studying "The Backwards Kingdom" and learning just how different God's ways are than the rest of the world. Please sign up as a participant and/or chaperone and turn in $50 (Make checks out to Good Shepherd Lutheran Church) by October 9th. Chaperones go free! Details about the retreat will be sent home through school folders and Tuesday night classes. If you do not receive one, please check the Good Shepherd website under the youth link, where information will also be posted.

Join Us For The Trip Of A Lifetime

Pastor James Norton of St. Paul's Lutheran Church in Nokomis, IL is hosting a tour to the Passion Play in Oberammergau, Germany by way of Egypt & Israel. This Passion Play has been put on every 10 years since 1634.

We leave June 9 of 2010, returning on June 23. It's a 15 day trip back into history. If you would like more information, call 217-563-2487 or email at –chplnorton@dtnspeed.net

Official Acts

Baptism (Children): Annabelle Grace Kern

Received Through Transfer: Michael & Jean Perkins & Drew & Grace Jackson from Ascension, St. Louis & Trinity, Edwardsville; Darleen Cruwe from Messiah, Alton; David, Danele & Daniel Otten from Trinity, Arapahoe, NE

Marriage: Nicholas George Michalas and Kati Maurine Duckworth

Funerals: Gwendolyn C. Gnaegy, Ernest Frederick Ludwig Wentzel, Robert McEwen Ross, Sr.

Souls: 1,712 Comm.: 1,403

Sunday School Excitement

We are so excited about the changes in the Sunday School program. And most of the excitement comes as a result of the wonderful line-up of volunteers. While we always have a wonderful group of volunteers, this year was especially encouraging to see so many men step up and be the spiritual leaders with the program. Please thank all the volunteers who share their love for the Lord with the children of Good Shepherd Lutheran Church. Here are their names.

Sunday School Superintendent—Karen Hemenway
Sunday School Assistant—Nathan Reese
"Cookie Lady"—Karen Brown
Storyteller—Beth Italiano
1st and 2nd Grade lesson leaflet review—Bonnie Blasingame
1st and 2nd Grade craft—Christy Grimm and Becky Hipple
1st Grade Group Guides—David Bohler and Lynn Sengele
2nd Grade Group Guides—Pam Hoffman and Thomas Brinkmann
3rd and 4th Grade lesson leaflet review—Toby DeLuca
3rd and 4th Grade activity—Pam Meister
3rd Grade Group Guides—Joel Rempfer and Eric Robinson
4th Grade Group Guides—David Kober and Amanda Biggs
5th Grade—Brad Rider
6th Grade—seminary fieldworker
7th and 8th Grade—Jason Batty
High School—Jaime Brinkmann
Preschool/K storyteller—Suzie Robinson
Preschool/K craft—Christine Kovach
Preschool/K lesson leaflet—Jennifer Martin
Preschool helpers—Karen Garkie and Tracy Hoffman
2 yrs old—Krissy Reese and Julie Wrigley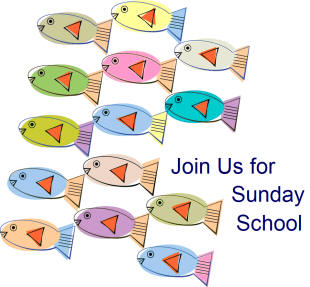 New Sunday School Procedures
Each Sunday the Sunday School children (1st grade and older) will sign in for Sunday School in the school lobby. After checking off their name on the attendance chart, 1st-6th graders will pick up a "necklace" indicating the color and shape of their group. The offering will also be collected at that table. Then the children are invited to have a cookie while they visit with their group guide and other members of their group. At 9:15 they will go with their group guide to the gym for the opening and storytelling. At 10:15 the group guides will take the children back to the lobby to wait for their parents to pick them up. For the safety of our children we are asking all students through 6th grade to be picked up by their parents.
Preschool/K children will continue to sign in and be picked up in the basement. They are welcome to eat a cookie in the school lobby before coming down.
Anyone wishing to donate cookies for the Sunday School fellowship time can drop their cookies off in the Sunday School office on Sunday morning or leave them in the church office any time.
Church Nursery
The church nursery is staffed every morning during the 2 church services and Bible Class by Betty Perez. Because of the large number of children that are sometimes in the nursery during Bible Class and late service, we have now added an additional worker for those times. Heather Klemp will be assisting during Bible Class and Julie Wrigley during late service. We also will be diligently cleaning the toys following every Sunday morning use as well as when used during the week. There will be a table in the hallway for you to sign in your child. Nametags will be available. A list of Sunday morning nursery guidelines will also be available on that table for parents. We hope these changes will enhance your Sunday morning opportunities to worship and grow in God's Word.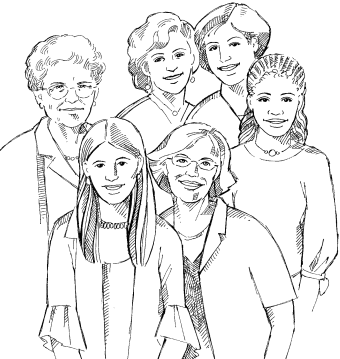 Wednesday Women
Our Wednesday morning Bible study meets every Wednesday from 8:45-10:45. We have a time of fellowship and prayer followed by Bible study. This fall we are looking at an 11 week overview of the books of Jeremiah and Lamentations. All ladies are encouraged to join. Babysitting is provided.
A New Song
A New Song is a Woman's Bible Study Devotional series. While they can be used simply for personal devotions, they also have a weekly group Bible study included. This Bible study meets on Saturday mornings from 8:30-10 a.m. Check the church calendar for exact dates. Each book contains studies based on 6 of the Psalms. The first book, "Planted by Streams of Water" will conclude on October 17. The next book, "I Have Set My King on Zion," will begin October 31. Because each week is a study of a different Psalm, you are welcome to jump in at any time. The books are $13. Please call the church office if you would like us to order a book for you.
Reformation Party
Your are Invited to our Reformation Party!!!!
Who: everyone of all ages
What: food, fun, fellowship
When: Saturday Oct. 31st 6:30-8:30
Where: Good Shepherd Fellowship Hall
Why: to honor and celebrate the church
Theme: Christ's Royalty- But you are a chosen people, a royal priesthood, a holy nation, a people belonging to God, that you may declare the praises of him who called you out of darkness into his wonderful light. 1 Peter 2:9
ELCA Decision to Ordain Gays
Some of you may have read or will soon read about the decision made in August by the Evangelical Lutheran Church in America at their Church wide Convention. The decision was to allow those in same gender relationships to serve as clergy. This decision is the outcome of many years of drifting away from the Scriptures.
It is important to remember that we are not part of the Evangelical Lutheran Church in America because of things like this. This is one of the reasons we make announcements before communion asking that all who commune with us believe with us.
Second, when I hear about something like this, the first thing I do is ask forgiveness for the ways in which I have been tempted to turn away from God's word. I pray that the Word of God would be taught in its truth and purity and we as children of God lead holy lives in accordance with it.
Third, we pray for those who are misled and ask that the Holy Spirit would guide them back to the truth of God's word.
If you would like to know more about the Lutheran Church-Missouri Synod's position on these issues visit:
http://www.lcms.org/graphics/assets/media/LCMS/wa_homosexuality.pdf
If you would like to know more about the LCMS' plan to minister to homosexual people and their families, visit:
http://www.lcms.org/graphics/assets/media/CIC/minhomfam.pdf
LCMS Pastor Elected to Lead African Church
Dr. Berhanu Ofgaa, an LCMS pastor has been elected to be general secretary of the largest Lutheran church in Africa… Ethiopian Evangelical Church--Mekane Yesus (EECMY). With 5 million members it is the second-largest Lutheran church in the world. Ofgaa, who is currently serving among African immigrants in central Ohio, will return to Ethiopia in September to become general secretary of the EECMY.