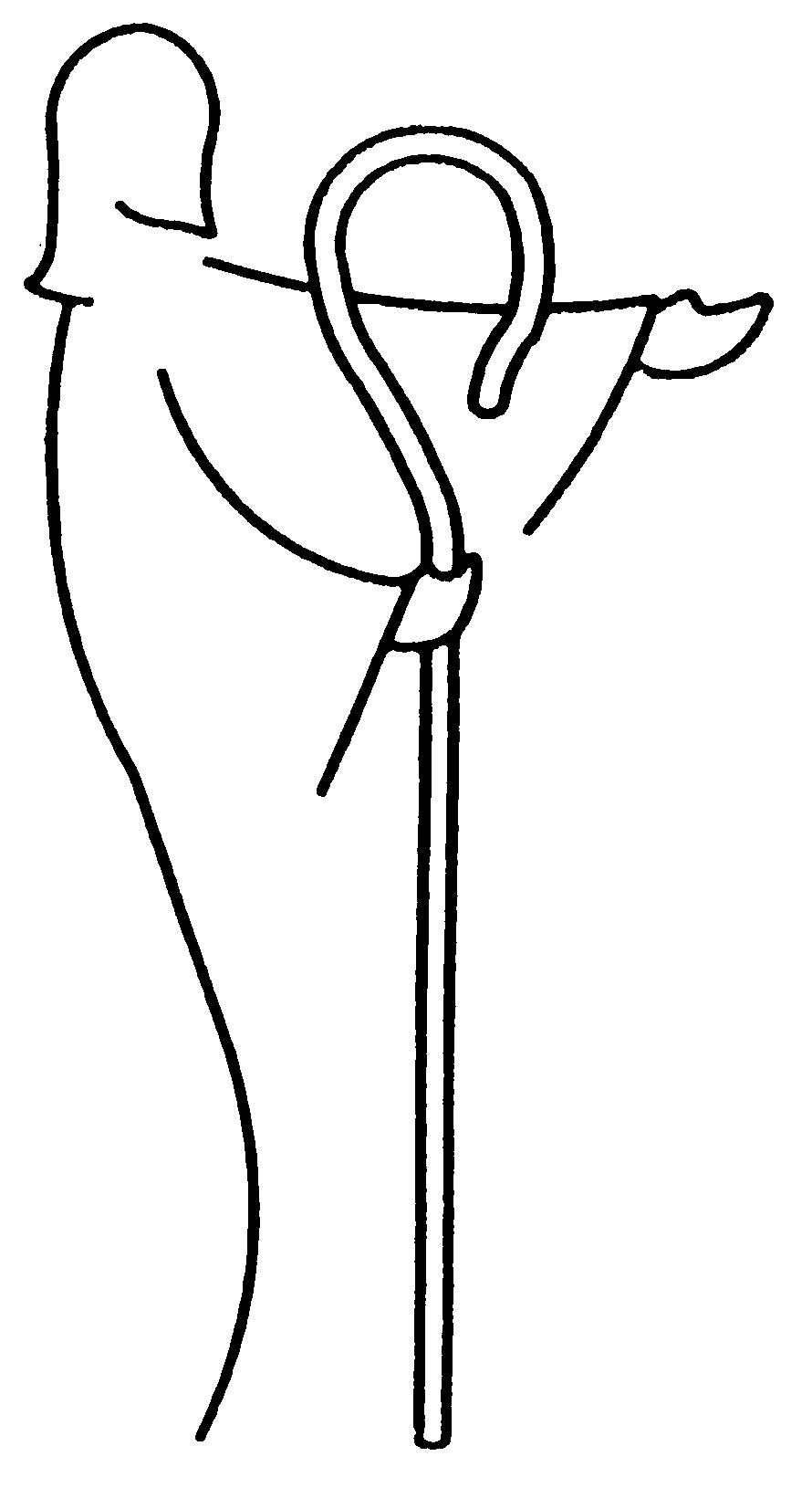 Love in Action
Good Shepherd Lutheran Church
1300 Belt Line Road Collinsville Illinois 62234
618-344-3151 (Church) 618-344-3153 (School) 618-344-3378 (Fax)
Pastors M. Walther & P. Hemenway Vol. 31 No. 10 October 2008
---
Why We Worship

Greetings in Christ! Right now Pastor Walther and I are in the middle of a Bible study class which focuses on the topic of worship. In it we plan to look at some of the reasons why we worship the way we do, how the Bible instructs us to worship as well as some of the various ways people worship our God. Something that has been so interesting to note is the difference between our definition of worship and Godís definition of worship as given to us in Scripture. Merriam-Webster defines worship as, "honoring or revering a supernatural being or power." This honoring is typically done with appropriate acts, rites, or ceremonies. We honor and adore a being who has the worth and merit that deserves worth and merit. Doesnít sound too bad, really, and while we absolutely proclaim and believe that no other being has as much worth and merit as our God, we need to make a clear distinction between the common use of the word worship and what Scripture says about worship. In our language and definition the main emphasis of the word worship is from the worshiper to the worshiped. The direction is from us to God. We recognize the merit or worth of God and when we offer appropriate acts, rites, and ceremonies of worship, again, not a bad thing, however, in our definition the activity that takes place in worship belongs to us. It is something that we do when we have recognized the greatness of God. Therefore worship is our action or response.

This view doesnít jive with Holy Scripture. The Biblical definition of worship is just the opposite. It is from God to us. It begins with God, it has its foundation and source as and with God, it is based on God and is centered on God through the way we know Him, which is through His Son Jesus Christ. Worship is God speaking and our listening. It begins with Godís Word and He is the content. Godís Word comes to us and we respond in faith and devotion. It is Godís action and not ours. He is the mover and the "doer." Faith comes to us as a gift from God, and not from our own works or actions. Out of that faith comes the recognition for the need and desire to worship our God. (Some Biblical examples of this are found in Gen 4:1-16, Gen 8:20-22, Gen. 22:1-14, Exodus 15, Exodus 28-30, Luke 1:8-17, Luke 2:14). These are just a few examples that are found in Scripture, but whether it is these or others, the theme is the same, God has done something for us and we respond. Heck, even the fact we are alive to worship Him at all is His doing, and cause for Him to be praised!

So, why is it important to point this out and address it? Because the right definition of worship is going to dictate HOW you worship. If God has gone through these great lengths to give us thousands of years of examples of worshiping Him, even going so far as to give us His Son as the ultimate sacrifice so we can properly worship Him as redeemed and forgiven creatures, then worship must be a pretty big deal. We ought to take it very seriously and do whatever we can to conduct our worship as He tells us and in a way that is pleasing to Him. If you hold to the Merriam-Webster definition of worship then how does worship look? Itís all about you and what YOU bring to the table. And when you believe that you are bringing something of importance to worship, the emphasis and importance of worship is placed where? On you.

Again, as we see from Scripture, Biblical worship is all about God acting in His plan of salvation and us responding. How will this understanding affect our view of worship? When we have God in our sights, He becomes the focus of who we are worshiping, (again, as a response to what He has done) and therefore, we canít focus on ourselves. The benefits of this emphasis are enormous because in right worship we are then able to let Godís incomprehensible mercy, grace and forgiveness wash over us and lead us to a new life both here and for eternity! Pastor Hemenway

Meals on Wheels


30 Years of Ministry

Meals on Wheels of Collinsville celebrated 30 years of Ministry in September. Good Shepherd has been a part of this ministry since 1978.

Thirteen churches support the ministry by providing volunteers for one week out of each quarter to deliver hot lunches to the home bound. Without the love and dedication of these churches and all of our volunteers- our ministry could not continue. Good Shepherd delivers the first week of March, June, September, and December. In September the following Good Shepherd members delivered meals; Tammy Lindsey, Pastor Hischke, Marcy Ford, Cliff Meissner, Elmer Burstadt, Susan Wolf, Doris Wolf, Ralph Schneider, and Mary Preuss.

We Thank God for this opportunity to serve Him.

Older Adult Retreat

The Lutheran Retreat for Older Adults sponsored by the Southern Illinois District and LSS will be held at Pere Marquette State Park on November 13-14. For more information call the church office or look for the registration forms in the church narthex. In order to get the group rate at the Lodge you must make reservation before Oct. 11, 2008. The keynote speaker will be Dr. Richard Bimler. There are sixteen workshops offered.

Lunch Bunch

On October 21 we will meet at Bella Milano in Edwardsville at noon. Please call Wilma Mitchell (345-7123) or Mary Preuss (288-9525) Before October 19 so we can give the restaurant a final count. Bring a friend and join us for some Christian fellowship.

Meridian Senior Fitness and Pool Program

Adults age 62 and older can now join the SeniorFITnessTM and pool program at Meridian Village senior living community in Glen Carbon. The SeniorFITnessTM program features an exercise specialist who designs a personalized fitness program based on a physical therapistís initial evaluation of the participant. The program uses Nautilus senior-friendly strengthening equipment.

Meridian Village also features a warm-water therapeutic pool and whirlpool-style hot tub. A schedule offered during program enrollment will include open swim times, water arthritis classes and water volleyball games. Persons interested in learning more about the SeniorFITnessTM and pool program at Meridian Village should call Holly Weller, exercise specialist, or Stephanie VanDongen, pool coordinator, at (618) 288-3700.

Lutheran Womenís Missionary League

Thursday, October 2nd Ė Ladies, plan ahead to join us for our regular monthly meeting in the Friendship Hall at 6:45 p.m. for refreshments and our meeting. Our speakers are Pat & Lee Hoffmeier who be will sharing their experiences at the Lutheran Seminary in South Africa. The ingathering is socks and scarves for the Seminary students. Everyone is invited to join us.

Looking ahead - October 4 and 5 is LWML Sunday. What does LWML mean? It stands for Lutheran Women in Mission. There are more than 250,000 women of all ages throughout the country who contribute their time and talents for the Lord. The purpose of Good Shepherdís LWML is to assist women to grow in faith through Bible study, fellowship, and service enabling them to use their gifts in service to our Lord within our community, church and world. Look for our display in the narthex and consider joining us the first Thursday of each month except January and July.

Woman to Woman Radio

Woman to Woman can be heard on KFUO AM 850 at 9:30 a.m. on Saturdays or go to womantowomanradio.com to listen at your leisure or to sign up to receive the show titles each month automatically. October 4 Have a New Kid By Friday; October 11 For Parents Only; October 18 Men are like Waffles, Women are Like Spaghetti.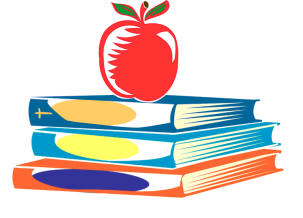 Church Library

If you havenít stopped by the church library in a while, take time to visit soon. Itís located in the conference room. The categories are as follows: Bible dictionaries, commentaries, biographies, Bibles, Bible studies, inspirational, devotions, doctrine, history, practical (daily loving issues), Bible tapes & CDs, music CDs & fiction. Some of the fiction authors are Francine Rivers, Cyndy Salzman, Beverly Lewis and Janet Oke. Sign a book out today.

Thank You Ladies

Thanks to all the ladies who sewed book covers for the school children. The ladies are Kathy Bohnet, Barbara Burstadt, Jean Etter, Leona Engeling, Kay Jones, Marilyn Preston, Ruth Rankin, Branda Schoenbeck and Delores Wesemann. Your hard work was appreciated. We made $800.00 selling them Ė The money went to the Technology Fund. -Shirley Wentzel.

Latin at GSLS

There are still open slots available for Latin at GSLS and there is still time to participate. Latin meets on Mondays after school from 3:30 to 4:15. If your child is in 3rd grade or older and would like to learn Latin, contact Lyle E. Buettner: lylebuettner@yahoo.com; 696-2649. (Please note: students still take Spanish/German during the day.)

Thank You

Thank you so much for the generous donations of items for my Kindergarten classroom. Our room is much more complete, and I owe it to your generosity. You have been such a blessing to our class. Thank you! ~Sarah Grillot

Lost and Found

Please note items in our "Lost and Found": A Black Marilyn Richards long coat, a gold bracelet type watch with a small oval face, and a Hirsch Electronics Scrambler Card found after 5:30 Service on Sat., Sept. 23 in parking lot.

Official Acts

Baptisms (Children): Alexa Ailene Lindsey

Received Through Transfer: John & Mary Ann Sengele from Bethany, Overland Park, KS

Marriages: John Michael Kuchar, III and Tara Elaine Wiebusch; Eric J. Reamer and Shannah L. Garcia

Funerals: Leonard Dennis Hoffman, Marie Kathryn Hopkins

Souls: 1,687 Comm.: 1,380

Luther Rose

All Sunday School students who were in attendance at Rally Day received a Luther Rose pin. If anyone else would like to purchase one, they are available in the Sunday School office before or after Sunday School for $1.

Sunday School News

As we start a new Sunday School year we thank God for the many faithful volunteers who made a 12 month commitment to share Jesus with the youth in our congregation by teaching Sunday School. These include Kathy Turner, Susie Robinson, Chris Kovach, Carol Walther, Jennifer Martin, Lynn Sengeleí, Jeff Moeller, Lucy Thompson, Toby DeLuca, Brad and Nancy Rider, Mike Musegades, and Adrienne Kern and Corey Wudtke.

Please encourage your child in the lifelong habit of studying Godís Word by bringing them to Sunday School while you attend Bible Class. If you havenít taken advantage of the Sunday School program yet, please stop in the Sunday School office at the end of the connecting hallway by the school entryway to register your child and find out where their class meets. Our Sunday School Superintendent, Karen Hemenway, will be glad to help!

Sunday morning Bible study opportunities begin with the children who were 2 by September 1st and continue for all ages. This fall the children see God at work in the lives of His people as they study stories from the Old Testament. Adults have several Bible Study options. Babysitting is provided in the church nursery during Bible Class for those children too young to start Sunday School.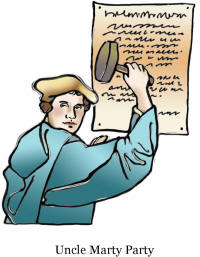 Reformation Party
The theme for this yearís Reformation Party is "The Parables of Jesus." The party is from 6-8 p.m. on October 31st in the church fellowship hall. All ages are invited to enjoy an evening of fellowship while the children play games and do crafts. And of course there is always good food. Everyone is invited to bring an appetizer to share. Please contact Carol Walther if you are able to help with a game or craft.
Candy donations for the Reformation Party can be placed in the box in the connecting hallway. All the children thank you for your contributions!
Vendor Fair
Womenís Day of Renewal will have the fall kick off "Vender Fair" on October 25th from 8:30-11:30 A.M. Representatives from many companies will be available for you to place your Christmas shopping orders! Proceeds from the day help provide scholarships for women who need assistance to attend the Womenís Day of Renewal. Kick back and enjoy a cup of coffee or tea, some light refreshments, and some "catching-up" conversation with your fellow sisters in Christ. As a special treat Vicar Rodgers has agreed to demonstrate his barista skills.
5th & 6th Grade Youth
Youth groups meet the 1st and 3rd Sunday of every month from 6-7:30 P.M. All members of Good Shepherd are encouraged to attend and are welcome to bring a friend. Youth group, along with regular church and Sunday School attendance, can help our youth grow in their walk with the Lord as they study Godís Word and develop Christian friendships.
5th & 6th grade have the gym on October 5th for the all-time favorite Dodge Ball!
On October 19th we will have one of our yearly offsite activities. We will travel to the home of Amanda Schack for a bonfire and wiener roast. The Schacks live at 11125 Elliott Lane in Marine, IL. Please talk to your friends about carpooling. Let Mrs. Walther know if you need help finding a ride. A sign up sheet for attendance and for food will be available at the October 5th meeting and in the narthex. We will extend our time that night until 8 p.m. In case of inclement weather we will move it to the next meeting night.