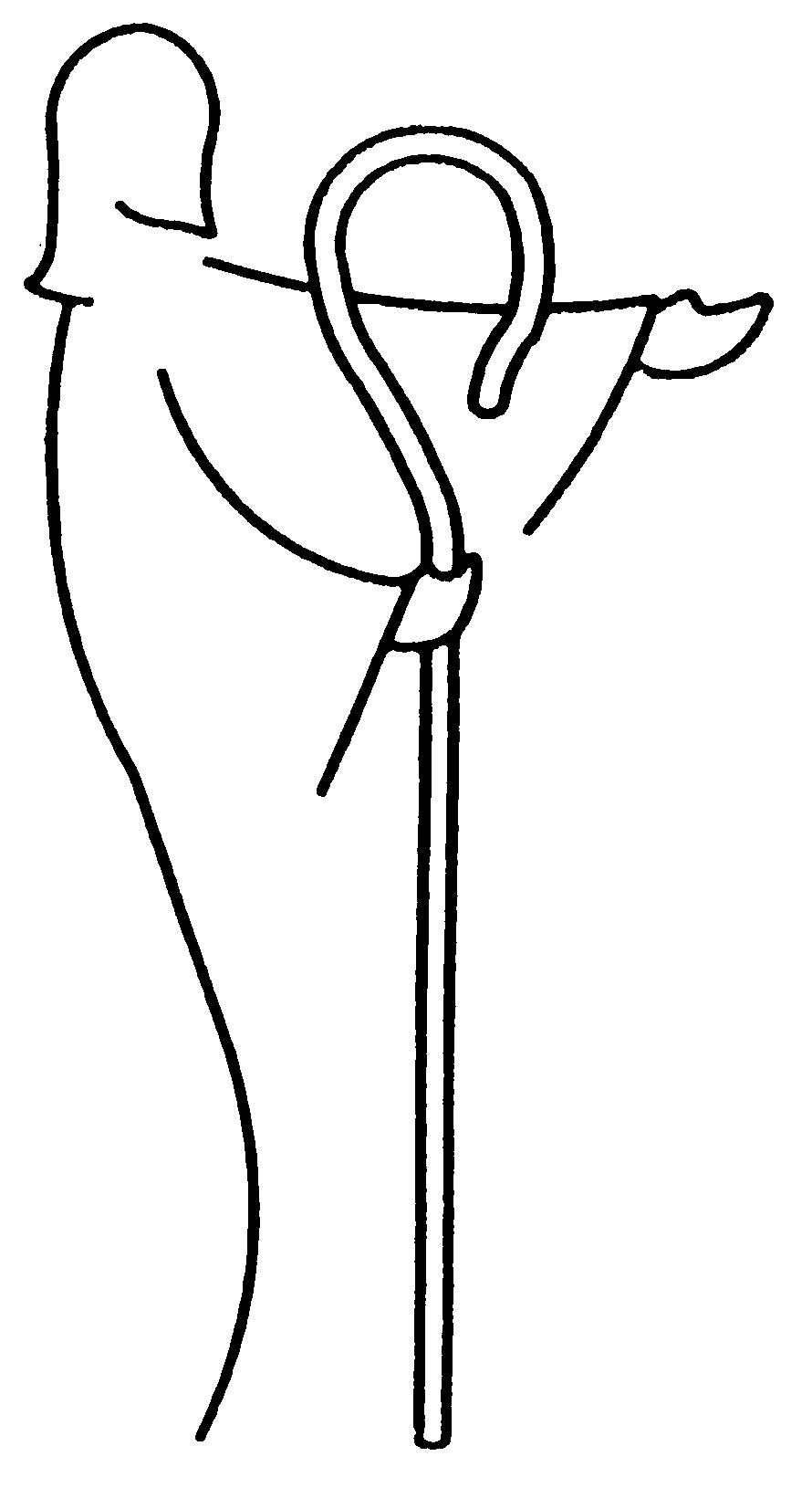 Love in Action
Good Shepherd Lutheran Church
1300 Belt Line Road Collinsville Illinois 62234
618-344-3151 (Church) 618-344-3153 (School) 618-344-3378 (Fax)
Pastors M. Walther Vol. 30 No. 10 October 2007
---
Dr. Luther's Favorite Psalm
This month, as we celebrate the Reformation on October 31st, I'd like to take a look at the personal side of Martin Luther. Many people have favorite Bible verses, favorite stories, and favorite psalms from the Bible. Luther's favorite psalm was Psalm 118. He calls it confitemini because in the middle ages psalms were know by their opening words in Latin. Here's what Luther had to say about this psalm in one of his commentaries:
"So I turned to my wealth which I treasure so much and took up my beloved psalm. The beautiful confitemini, putting down on paper the thoughts which came to me… This is my own beloved psalm. Although the entire psalter and all holy Scripture are dear to me as my own source of life, I fell in love with this psalm especially. Therefore I call it my own.

Not only did Luther love this psalm, his own personal motto was taken from verse 17, "I shall not die but live and recount the words of the Lord." That verse was especially important to Luther since he lived with the threat of death hanging over his head for many years. In fact while he spoke out against the Roman church's requirement for priests to be celibate and allowed them to marry, Luther himself was reluctant to marry because he thought he would be put to death. Luther, however, didn't simply wish to live for the sake of life. His desire to stay alive had to do with the mission of his life. That mission was to "recount the words of the Lord."
As we think about the problems and evils that surround us… people we love who have no need for the Lord, the fear of sickness and death, gnawing temptations that would destroy our lives… There is and always has been only one answer.. "The words of the Lord." Jesus said, "He who hears my words and believes in Him who sent me has eternal life" (John 5.25). So often we worry and work ourselves into a frenzy. But we need most often are two simple things: We need to listen to the "words of the Lord," and we need to "recount the words of the Lord." We just need to remember that the universe itself began with the word of the Lord "Let there be light…" So we can also approach our personal problems as well as the problems of all the world with the words of the Lord.
Students of the Bible have also noticed a few other peculiarities about this psalm that you might find interesting.* The shortest chapter of the Bible is Psalm 117. The longest chapter is Psalm 119. There are 584 chapters before Psalm 118, and there are 594 chapters after Psalm 118. Add these two numbers together and you get 1188. Interestingly, the middle verse of the Bible is Psalm 118.8 "It is better to trust in the Lord than to put confidence in man." Please remember that the verses and chapters of the Bible are not inspired. They were added later to help in the study of the Bible. But it is amazing to see how these things work out! Pastor Walther (*Thanks to teacher Catherine Streuter and Mike Mulia, who both tipped my off to these facts!)
Luther Movie / Bible Class
Please mark your calendars for Sundays, October 21, 28 and November 4. On those Sundays we will be watching the newest Martin Luther movie and discussing how God used him to bring about important changes in the Christian church – a return to Scripture, grace, and faith. Vicar Paul Yearyean will be the instructor. The movie will be shown in the Lower Level. With a generous gift from Jeff and Donna Baker, we have been able to convert the Lower Level into an excellent media center that will make it very easy to see and hear this movie. Please come and enjoy this special opportunity to get to know more about Martin Luther!
Greeter Program
We are looking at starting up a greeter program. If you are interested in being a greeter at any time please contact Vicar Yearyean or a member of the Board of Outreach. We are looking at using a program from Lutheran Hour Ministries called Practicing Hospitality to help train our greeters and form our own greeter program here at Good Shepherd. Look for further information to be coming soon as to when we will be meeting to put this program together. Help us to make Good Shepherd's warmth and friendliness known to our visitors
Home Bible Studies
"How Do You Start a Fire with Water?"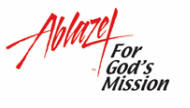 Beginning with our own baptism, this study will help to ignite a burning desire to share your faith with others. The classes will meet monthly from October to May. If you have not yet registered please pick up a form in the Narthex. Your Bible Study leader will be contacting you with your exact meeting time and location. Please take advantage of this opportunity to become better acquainted with fellow members through the study of God's Word in an informal setting.
Let Us Rejoice in Our Youth!
As it is written in Titus 2:6-7….."encourage the young…..in everything set them an example by doing what is good…."
There are so many ways in which our children's faith is tested every day by the sinful things that are so readily available to them through advanced technology, the temptation of drugs & alcohol, the influence of non-Christian music & movies, & on & on. It is so important that we, their church family, support our young people by helping to keep them "Christ-centered." At good Shepherd, there are many opportunities to provide this support through participation in the activities of our three Youth Groups; 5th – 6th graders, 7th – 8th graders, & Senior High. As our church grows, so does the youth population. Thus help from the parents, grandparents & other adult members of our church family is needed to assist our dedicated Youth Leaders in activities which are designed to provide spiritual growth as well as Christian fellowship for our kids.
If you are willing to help out on an "as needed" basis, sign-up sheets will be available in the Narthex during the month of October, where you can provide contact information & support preferences. As events are planned, Youth Leaders will use this Volunteer List to request help with certain activities. If you are not available at that particular time, you will be called at a later date for anther event.
Please prayerfully consider being an active participant in the Christian growth of our young people, who are so precious to our Lord & Savior, Jesus Christ, & to all of us..
F.A.I.T.H. (Sr. High Youth)
Sunday, October 7th from 6:00-7:30 p.m., Fellowship Hall Game Nite!!! Video Games, Board Games, & more!!! Join us for a night of competition playing your favorite game!!! Please contact Ms. Schnix if you need video equipment, etc., for your game!
Girls Nite In @ Schnix, Saturday, October 13th, 7:00 – Sunday School. Bring your permission slip & $10 for your book!!!
Sunday, October 21st, 6:00-7:30 p.m., Bonfire & Flag Football @ the Ruckman's, 9023 Mallard Pointe, Troy!!! Remember – we are the body… you are His hands… Bring someone with you! Watch the Youth bulletin Board for directions!
5th & 6th grade youth
Thank you to the many parent volunteers who assisted the 35 youth on their annual scavenger hunt. The neighborhood was very supportive in providing everything from baby food to spaghetti sauce to canned tuna. All the food collected from the 8 teams was donated to the food pantry. One team managed to collect all 16 items!
This month the 5th and 6th grade have the gym on October 7th. If the weather cooperates we will play Capture the Flag again on October 21. All 5th and 6th graders are welcome to join us. If you have any questions please ask Carol Walther.

Bush Pilot to Speak at Good Shepherd

Jonathan and Carrie Federwitz will be here Sunday, September 29th, at 7:00 p.m. to tell us about their ministry in New Guinea. The presentation will include a brief video of their mission work and their own personal experiences. Dessert and coffee will be available after the presentation in the Lower Level. Carrie Federwitz is the grandaughter of GSLC member Dorothy Bonn.

Official Acts

Funerals: James "Jim" T. Watt, Jack Victor Stroh

Souls: 1,667 Comm.: 1,348

2nd Annual Lutheran Prayer Breakfast

Thursday, November 1st, 2007, 6:30 a.m. -Coffee & Fellowship / 7:00a.m.-Prayer Breakfast at the Campus of Concordia Seminary-St. Louis. Dr. Uwe Siemon-Netto, renowned journalist and scholar who serves as director of Concordia Seminary's Institute on Lay Vocation, will be the speaker. The cost is $20/person, with $8 of this amount designated for the student aid fund at Concordia Seminary. Contact Bruce Cross at 345-4121 or email at crossschill@msn.com

if you would like to make a reservation or if you would like to get further information about this event.

Lutheran Women's Missionary League

Thursday, October 4th – Ladies, plan ahead to join us for our regular monthly meeting in the Friendship Hall. We will be tying quilts for World Relief at 6:30 p.m., followed by refreshments and our meeting. Our speaker is Sharmon Perschbacher who will inform us about the work of the Orphan Grain Train. Invite a friend to join!

Sweater Time Bring your unwanted sweaters for Lutheran World Relief. There is a collection box in the connecting hallway for this purpose.

Looking ahead-

October 7th –LWML Sunday
October 19-20-Fall Retreat at Lake Williamson, Carlinville

Lunch Bunch

On October 16, we will meet in the church parking lot at 11:00 a.m. to go to Our Lady of the Snows Shrine Restaurant. Please make reservations before October 14th by calling Mary Preuss at 288-9525 or Wilma Mitchell at 345-7123. All retired persons of Good Shepherd are invited to join us.

S.I.D. 2007 Carload Conference
November 10, 9:15-2:30

Please join us for this one day conference to assist our congregations in effective ministry by encouraging, equipping, & inspiring leaders who faithfully serve their congregations. Discover new resources available. It will be held at Holy Cross Lutheran Church, Collinsville. Registration fee is $5.00 per person (lunch included). Registration deadline is October 26th. For a registration form or more information contact Marty Hoffman at 344-3151.

Good Shepherd Golf Team Wins Championship

After four years of finishing second, the Good Shepherd golf team finished first in the Madison county church league. The team (aka "The Mighty Ducks") braved rain showers (and a break for lightning) on September 6 to earn enough points for the team to have the highest point total of the 12 team league.

The team members for this season were Mike Kober (Captain), Bev Friend, Steve Hendry, Al Kollmann, Jon Lostutter, Bill Moeller, Fred Moretti, Wally Streuter, Ernie Wentzel & Jerry Wudtke.

School Book Covers

A special THANK YOU to all who assisted in the Good Shepherd book cover project by sewin book covers for our school children. Our thanks to: Jean Etter, Kathy Bohnet, Leona Engeling, Kay Jones, Marily Preston, Ruth Rankin, Brenda Schoenbeck, Karen Rust, Delores Wesemann & Doris Wolf.

Also thanks to Delores Wesemann, Ann Goldsmith, Kathy Bohnet & Ch. Shirley Wentzel for helping on sale days.

We received a total of $$979.75 from the sale of book covers, which will be used by the school for building cabinets. Also Thrivent will contribute $500 towards this project giving us a total of $1,479.75. The primary purpose of this project is to preserve Good Shepherd's text books, extending their life for many years for future use by our students. This is an important saving to our school. The sale of book covers also helps provide much needed funds for the school for special projects such as the building of cabinets. A special thanks to all those who mad this possible. Shirley Wentzel – Project Chair Person

Girl Scout Troop

Cadette Girl Scout Troop #293 would like to thank everyone who helped make the Standardized Dress Re-Sale Day a success with their donations & purchases.

Help Our School

You can help our school get free stuff by saving proofs from Campbell Brand products. What to save is posted on the bulletin board in the narthex.

The Importance of Giving & Saving


Financial Management Series

There is an old principle that has worked well for many people: Give 10%, Save 10%, and Live on 80%. The 10/10/80 principle applies Biblical principles of giving.

Give 10 Percent

When we give our first 10 percent to God, we give the Lord our firstfruits and give proportionately. Prov. 3:9 reads, "Honor the Lord with your wealth, with the firstfruits of all your crops." God directs us to give Him the firstfruits from all we receive. As faithful stewards, we willingly respond to Him with our gifts out of love and commitment because we know He first loved and gave to us. We

acknowledge God to be the creator and provider of all things. Consequently, we are simply returning to Him what He already has given to us. As the Apostle Paul says: "What do you have that you did not receive?" (1 Cor. 4:7).

Save 10 Percent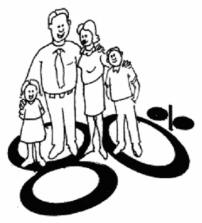 When we save 10 percent we demonstrate discipline and an orientation for the future. Unfortunately, as a country, we have become less and less interested in saving. When we save faithfully we maintain better control of our financial future and avoid much of the stress and anxiety experienced by those who continually spend their entire paychecks. Saving increases the probability of reaching our financial goals and it makes economic sense to earn money through interest on our savings rather than pay it out on credit-card interest charges. To accumulate a sizeable savings we can either work for it or let it work for us. Ideally, our goal is to have it both ways. Another important reason to have money in savings is we are better prepared to meet emergencies. Scripture provides insight into the value of saving: "In the house of the wise are stores of choice food and oil, but a foolish man devours all he has" (Prov. 21:20). "Go to the ant, you sluggard; consider its ways and be wise! It has no commander, no overseer or ruler, yet it stores provisions in summer and gathers its food at harvest" (Prov. 6:6-8).

Follow these four basic saving principles:

1. Save More

Some of us have "piggy banks" into which we deposit our loose change each evening. As far as a saving plan goes, that's a good start. However, if we're saving for more than a pizza at the end of the month, we must commit to saving more. A better step is to set aside a predetermined amount each week. The key in saving is to establish well-defined goals that motivate us to increase our savings. Make yourself accountable to your goals. Discipline and consistency along with short-term sacrifices yield dividends in the future. Consistent saving makes a lot of money over the long haul. Assume an 8 percent return on our investment savings. If we... save $10 a month for 10 years, we have $1,851.66. Save $25 a month for 10 years, we have $4,629.14. Save $50 a month for 10 years, we have $9,258.28.

2. Save Systematically

There is little probability of saving if we save just the leftovers. To save money, we must demonstrate it is a priority. Treat savings as an expense. One of the better methods of saving is to withdraw money systematically from our paychecks or checking accounts to deposit into an investment vehicle.

3. Save Tax-Advantaged

When possible, save money in ways that avoid or defer taxes. The most common method is through 401(k) plans offered by profit-oriented businesses; or, by 403(b) plans offered by non-profit entities. Both plans allow employees the advantage of investing pre-tax money to avoid current taxation, and defer taxes on the investment gains until the money is withdrawn. Savings will grow much faster in value without subtraction of taxes. Another popular method of saving tax-advantaged is the Individual Retirement Account (IRA). You can put a maximum of $2,000 per year in an IRA and defer taxes on any gains until it is withdrawn or until reaching the age of 70-1/2 when partial distributions are mandatory. Unless we have large incomes we can use our IRA contributions as tax deductions. With IRAs we need to decide between a traditional IRA and a Roth IRA. With a Roth IRA you pay tax immediately and the money grows tax-free. With a traditional IRA the taxes are deferred until the investor withdraws money. The recommended choice will be determined by factors such as amount of earned income and age.

4. Save Smart

Saving smart implies increasing the returns on savings without unnecessary risk. After accumulating an emergency fund (a minimum of three to six months of income invested in a liquid fund), start investing savings. Saving too conservatively is a common mistake. Wise investors diversify their investments. Bank CDs or Lutheran Church Extension Fund (LCEF) investments should be part of a savings plan; but, use another portion to seek more growth in investment vehicles. Since 1926, the stock market has provided investors with an approximate 11 percent annualized return. Past performance is no guarantee of future performance, but it may be smart to put some savings into growth mutual funds or individual stocks. The following indicates how savings can grow significantly: Invest $10,000 for 20 years at the following interest rates:

Interest Rate 20 Years 5% $17,126 10% $63,281 15% $187,155. Interestingly, the investment above more than doubled when the interest rate changed from 5 percent to 10 percent and more than tripled when it increased from 5 percent to 15 percent. If we save and invest wisely we can realize a sizeable growth in our savings.

Spend 80 percent on our lifestyles

Does God want us to live in substandard housing or in mansions? God doesn't give us specifics about the cars we drive, the houses we live in, or the clothes we wear. He does give us principles. "Command those who are rich in this present world not to be arrogant nor to put their hope in wealth, which is so uncertain, but to put their hope in God who provides us with everything for our enjoyment" (1 Tim. 6:17). God provides more than we need for food, shelter. He does this for our enjoyment! Living comfortably is not a sin. Living comfortably with an arrogant attitude, however, is displeasing to God. Putting our hope in something other than God is futile. God commands us to put Him first. "But seek first His kingdom and His righteousness, and all these things will be given to you as well" (Matt. 6:33). Trusting this promise we honor the Lord with our lives and live as faithful stewards. To live on 80 percent of our income, we need to control spending. Impulsive spending

must stop. If we consider the purchase of an item not part of our spending plan we should say "no." We need to examine how much we spend on hobbies. Are we spending money to combat loneliness or boredom? Are we caught up in the need to spend to keep up with the Joneses? Be careful not to become victims of the foolish desires money can create.

Articles in This Series

Introduction: Personal Money Management Series (July)

1. Our Attitude Toward Money (August)

2. Financial Planning (September)

3. The Importance of Giving (October)

4. Controlling Debt (November)

5. Developing a Budget (December)

6. Investing (January)

Reformation Party

The theme for this year's Reformation Party is "I Am Jesus' Little Lamb". The party is from 6-8 P.M. on October 31st in the church fellowship hall. All ages are invited to enjoy an evening of fellowship while the children play games and do crafts. And of course there is always good food. Everyone is invited to bring an appetizer to share. Please contact Carol Walther if you are able to help with a game or craft.

Candy donations for the Reformation Party can be placed in the box in the connecting hallway. All the children thank you for your contributions!

Wednesday Woman

All ladies are invited to join Wednesday Woman on Wednesday mornings from 8:45-10:45 as we study faithfulness, gentleness, and self-control. Babysitting and refreshments provided!

Information Needed!

If you are a member of Good Shepherd between the ages of 18 and 25, we are looking to update your info! Beginning Oct 5, information forms will be available in the church narthex. Please pick one up and fill it out. Parents, you may need to do this for your child who is temporarily living away from home. The forms can be mailed back to the church or placed on the table in the narthex. Beginning Nov. 1 we will call the remainder of the households to get the information. Thanks for your help in assisting Good Shepherd Lutheran Church in keeping these young adults connected to Good Shepherd and to THE Good Shepherd.

Sunday School News and Notes

Our Sunday School is indeed "Growing in Christ." A special thanks to the teachers who made the commitment to share God's Word with the children for the next twelve months.

Our teachers this year include Kathy Turner, Bonnie Blasingame, Susie Robinson, Chris Kovach, Carol Walther, Lynn Sengele', Jeff and Jeannine Moeller, Lucy Thompson, Toby DeLuca, Brad and Nancy Rider, Mike Krueger and Mike Musegades.

This fall the children see God at work in the lives of His people as they study stories from the Old Testament.

If you haven't taken advantage of the Sunday School program yet, please stop in the Sunday School office at the end of the connecting hallway by the school entryway to register your child and find out where their class meets. Nathan or Krissy Reese will be glad to help you!

Sunday morning Bible study opportunities begin with the children who were 2 by September 1st and continue for all ages. This fall the children see God at work in the lives of His people as they study stories from the Old Testament. Adults have several Bible Study options. Babysitting is provided in the church nursery during Bible Class for those children too young to start Sunday School.

Good Shepherd Endowment Fund


"Fulfilling God's Mission"

God has given only one Great Commission to His church…as it is written in Matthew 28:19-20, "Therefore go and make disciples of all nations, baptizing them in the name of the Father and of the Son and of the Holy Spirit. And teaching them to obey everything I have commanded you. And surely I am with you always to the very end of the age."

Good Shepherd Lutheran Church was established for the purpose of expanding God's kingdom through the preaching of God's Word, administration of the Sacraments and by religious instruction of youth and adults. In 2005, the GSLC Endowment Fund was put into place as a capital resource to provide financial support to help meet this purpose, not only today but for years to come.

The Fund was established when our church received two large bequests from the estates of Good Shepherd members, and at the approval of the congregation. The goal is to preserve the principal and expend the income from the Fund to help fulfill God's mission at Good Shepherd.

The Fund is administered by two committees who work cooperatively to insure that it is managed within the parameters of the approved By-laws. One committee is responsible for the investment of the funds and the other for the distribution of the income based on requests from members which meet the established guidelines.

The first year distributions were made (2006), there was $ 24,552 available to distribute. Following is a list of the recipients:

5% or $ 1,228 went to Metro Area Missions, namely Unity Lutheran School in East St. Louis and the Spanish Speaking Ministry;

5% went to World Wide Missions – Eric Semler in Indonesia and Sue Hasselbring in the Far East;

20% or $ 4,910 went to Good Shepherd School to upgrade computer technology and help pay for the security system;

50% went to Future Church Worker Education, which included students in Concordia Universities, Seminary students' tuition, to help pay off student loans for Vicars who served at Good Shepherd and have since graduated and been called into the Lord's service, Field Workers, and Scholarship Programs at Concordia St. Louis, River Forest and Seward.

10% went to a Good Shepherd teacher who is working toward her Master's degree, which will enhance the quality of education received at GSLS;

10%, or $2,000 was distributed under the category of "Unspecified" to Deaconess Sandy Bowers whose ministry includes women at the Federal Women's Prison Camp in Greenville, at Haller House Youth Detention Center in Edwardsville and at Alton Mental Hospital. (Her salary is funded entirely through gifts.) Additionally, a $500 payment was made toward tuition for one of our organists who is attending a Fine Arts school, majoring in music.

Requests for distributions in 2007 have been received and are currently in process.

In order to continue to meet the growing need to spread the good news of salvation through Jesus Christ, the Endowment Fund will need to grow also. The enclosed booklet provides information on the many ways members may want to prayerfully consider giving a tax-deductible or tax-advantaged donation to the Fund. For example, donating real estate or securities, designating the Fund as a beneficiary to life insurance policies, establishing charitable living trusts, or naming the Endowment Fund for memorial gifts to celebrate the memory of a loved one, just to name a few. Envelopes can also be provided to those who may want to make a regular donation to the Endowment Fund as a part of their mission stewardship.

For more detailed information or further clarification of the Fund's purpose, management, giving opportunities, etc., you may complete and mail the information request form on the last page of the booklet to the church office, or call the office at 344-3151.


School Survey for Members without Children in Our School

Included in this newsletter is a survey (blue) that we would like Good Shepherd members who do not have children in the school to fill-out. (School parents will receive another survey.) These surveys are part of our National Lutheran School Accreditation program that we go through every five years.

Ask the Pastor


What About Luther and the Jews?

This question came to us this month from one of our members, and I thought it would be helpful to share with the rest of the congregation. The question usually arises from documentaries or museums that sadly only present part of the story of Martin Luther and his concerns for the Jews.

Luther had a very special concern for the Jews. Early in his ministry he wrote a beautiful essay entitled: "That Jesus was Born a Jew." In his very last sermon, he appealed to the Jewish people to come to faith in Jesus. Luther had a life-long concern for the salvation of Jewish people through faith in Jesus.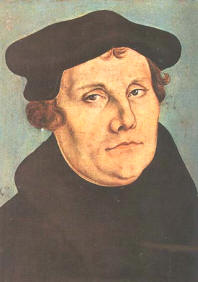 But the tract that gets the most attention is "On the Jews and Their Lies." The LCMS has publicly said that Luther went overboard in this tract and that we don't condone everything he said in it. However, there are some important things to keep in mind - especially the historical setting.
First of all this tract was instigated by another writing that opposed the Christian faith and said some very uncharitable things about Jesus and His mother. Just as I would be embarrassed to publish some of Luther's words, so would be I embarrassed to publish some of these words.
Secondly, Luther knew that no one could be forced to believe in Jesus. His problem was that some Jews were publicly blaspheming Jesus. At that time in Germany, this was against the law, and Luther appealed to that law. We don't have those kinds of laws, but in Luther's day that was a reality.
Thirdly, Luther's concerns were not racial, they were doctrinal. Others would take Luther's writing and use it to promote racial hatred of the Jews. Luther did not want them to be harmed. He thought that if they were going to work to undermine the Christian faith, they should be exiled.
Sadly, Luther picked up what he heard from a few Jews and assumed that all Jews were saying and believing such things. This is where Luther was absolutely wrong. When "On the Jews and Their Lies" was published, a number of Luther's friends and supporters were very dismayed. Thankfully the government in Luther's time did not implement the measures he called for. However, as anti-Semitism in Europe grew, Luther's writing was promoted and used as propaganda.
Pastor Walther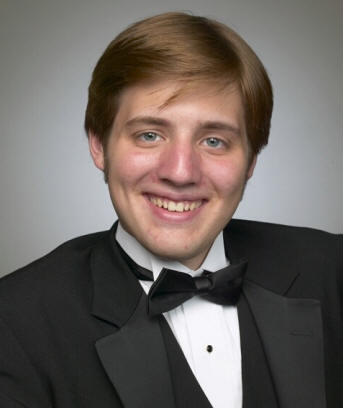 Ben Blasingame Wins Top Honors

(Wethersfield, CT)

Benton James Blasingame, 17, took top honors in the High School Division of the Albert Schweitzer Organ Festival/USA. The festival was held September 7-9 at the First Church of Christ in historic Wethersfield, Connecticut.

Blasingame was awarded the $2,000 first prize by a distinguished panel of judges including organ virtuosi Dr. Frederick Hohman of South Bend, IN; Diane Meredith Belcher of Philadelphia, PA; and Paul Jacobs, New York, NY. Additionally, Blasingame earned top festival prizes for creative hymn playing and for hymn improvisation, each award worth $500.

Now a senior at Interlochen Arts Academy in Interlochen, MI, Blasingame began his organ study with Interlochen instructor of organ Thomas Bara in the summer of 2005. Benton is an organist at Good Shepherd Lutheran Church in Collinsville and holds the title of senior organ scholar at the Cathedral Basilica in St. Louis under the direction of Dr. John Romeri.

Blasingame has earned the American Guild of Organists (AGO) service playing certificate and earlier this year was recognized for obtaining the AGO's Colleague designation. He has studied and performed in organ master classes with David Higgs, chair of the organ department at the Eastman School of Music (Rochester, NY); Dr. James David Christie of Oberlin Conservatory (Oberlin, OH); Dr. Christopher Young, chair of the organ department at Indiana University; Todd Wilson, organ professor of the Cleveland Institute of Music; and Paul Jacobs, chair of the organ department at the Juilliard School of Music (New York, NY).

Benton is the son of James and Bonnie Blasingame of Collinsville, IL.

The Albert Schweitzer Organ Festival/USA features an annual national competition for young organists with winners receiving awards to further their music education. The purpose of the festival is to enhance the area of organ education – both to support young people studying the organ and to increase general appreciation for organ music of the past and present.

The Albert Schweitzer Organ Festival in the Netherlands, founded in 1979 by Dr. Harold Robles, founder and former president of the Albert Schweitzer Institute, has enabled many young European organists to become leaders in their field. The U. S. version, organized by Dr. Robles and David Spicer, Minister of Music and the Arts at First Church of Christ in Wethersfield, CT, is now celebrating its tenth anniversary.

Albert Schweitzer (1875-1965) was a physician, theologian, musician and philosopher. His writings on the music of Johann Sebastian Bach (1685-1750) have been an invaluable resource and inspiration for organists and musicologists. Dr. Schweitzer founded a hospital in French Equatorial Africa and served as a medical missionary for many years. Schweitzer supported the hospital with money he earned from his professional engagements as an organist, lecturer and preacher. He received a Nobel Peace Prize in 1952.

Thank You

Pastor and Karen Hemenway would like to extend their heartfelt thanks for the overwhelming generosity of the congregation for the wonderful gifts and cards at their baby shower.