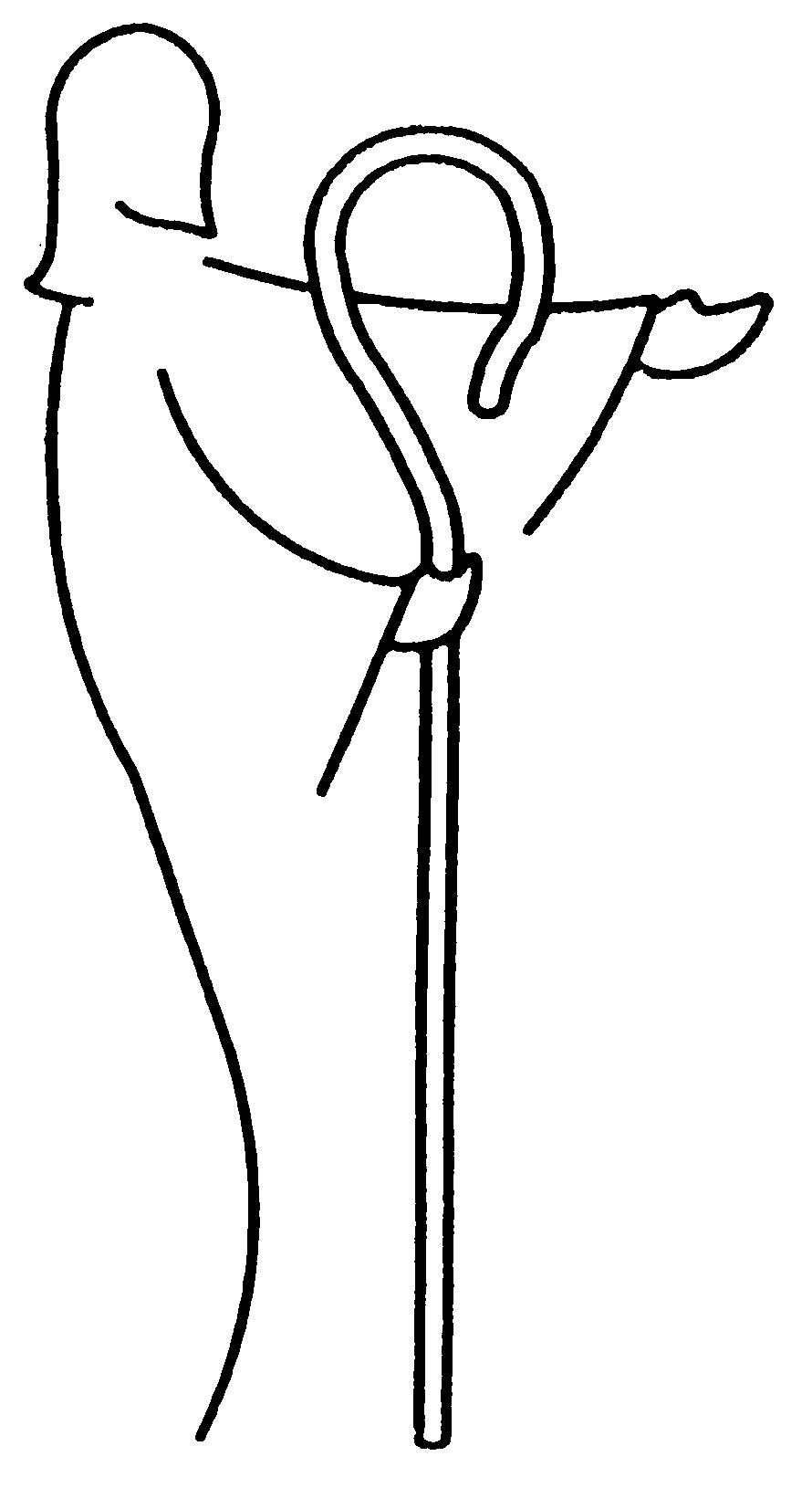 Love in Action
Good Shepherd Lutheran Church
1300 Belt Line Road Collinsville Illinois 62234
618-344-3151 (Church) 618-344-3153 (School) 618-344-3378 (Fax)
Pastors M. Walther Vol. 29 No. 10 October 2006
---
The Best Tattoo for You
"Is it a sin to get a tattoo?" That's how I began a chapel sermon at Metro East Lutheran High School not long ago.
Tattooing has an interesting history. The word "tattoo" comes from the Taitian language. "Tatu" literally means "to mark." People have found all sorts of reasons to mark their bodies with permanent ink. In Japan criminals were tattooed. With the first offense they received a line across the forehead. If they committed another crime an arched line was added. When a third offense was committed, one more mark was added so that all three marks spelled the Japanese word "dog." Other cultures considered tattoos a mark of beauty. Tattoos were often used to mark someone's identity – their social standing, class or tribal affiliation.
Today people get tattoos for a lot of reasons. But often they regret it. Last March (2006) a newspaper did a survey and found that 25% of people regretted getting their tattoos by the time they reached the young age of 25! "What was I thinking?" these people probably asked themselves. Angelina Jolie, for example, regretted her tattoo of boyfriend "Billy Bob" (Thornton) after they broke up and she met Brad Pitt. Irish popster Robbie Williams said, "I wish it was like an Etch-a-Sketch where I can wipe them all out … it would be nice to have a pure, clean body again."
Does the Bible say anything about tattoos? The Israelites were strictly forbidden to get tattoos under the Law of Moses (Lev. 19.28). But Christians are not required to keep all the laws of Moses (Gal 3.23-25). It's not necessarily a sin to get a tattoo.
However the New Testament would have something to say about the "What was I thinking?" aspect of getting a tattoo. God does want us to think about what we are doing with our bodies. The Apostle Paul said, "Glorify God in your body" (1 Corinthians 6.20). He also said we should dress modestly (1 Tim 2.9), which means we shouldn't dress or mark our bodies in such a way as to purposely draw a lot of attention to ourselves. Instead God wants people to see Jesus in us by the way we live. Again the Bible says, "Whatever you do, do all to the glory of God" (1 Cor 10.31).
But there is even more good advice for us in this matter. Tattoos are often a part of a person's search for identity. This m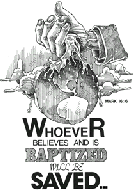 ark that I put on my body tells the world something about myself. Men often seek tattoos of ferocious animals like snakes, dragons, or tigers. They are looking for an identity of power and strength. Women often seek tattoos of flowers, butterflies, or birds. They are looking for an identity of beauty. It's not necessarily wrong for a man to want strength or for a woman to want beauty. But it is wrong when that becomes the most important part of our identity. Human strength and beauty both will go away.
There is another kind of strength and beauty that never goes away, however. That is the strength and beauty of Jesus Christ. The best mark of all that Christians receive is the mark of baptism. Baptism identifies you as one of God's own people. In His forgiveness you have a new kind of strength and beauty that will never smudge or fade away. In fact this strength and beauty grows stronger and more beautiful as time goes on. Pastor Walther
October Lay Bible Institute
Concordia Seminary will sponsor four sessions each Wednesday night in October (4,11,18,25) from 7:00 to 9:00 p.m. The theme this fall is Which Jesus? How Many Gospels are There? Dr. Jeffrey Kloha will compare the lost gospels such as the Gospel of Thomas and Philip to Matthew, Mark, Luke and John. Special attention will be given to misunderstandings of Jesus promoted by books such as The Da Vinci Code, Beyond Belief, and Misquoting Jesus. The cost is $25. To register call Debbie at 314-505-7123 between 8 a.m. and 4:30 p.m.
Congregational Life
Blood Pressure Screening – Screenings will be available following services on 10/7 & 10/8.
Braille Workers – Volunteers are needed on 10/12 from 1 to 3. If you are interested in helping that day or in subsequent months, call Kathy Bohnet at 345-5086.
Adopt-a-Bags – The bags will go out on September 30 and October 1 to be returned by November 11. Please pick up a bag, fill and return it with groceries for the needy. Place the full bag(s) in or near the wagon in the connecting hallway. These groceries will go into the Holiday Food Baskets to be delivered on and near November 18th.
Sunshine Corners – Cards will be available for signing on October 29th. Make sure to stop by the table and write some greetings and encouraging comments on the cards for those who are ill. Please take a few moments to help in this service to our friends.
Pictorial Directory Update – If you are new to Good Shepherd since the last pictorial directory, we would like for you to be included in the update. If you were in the previous pictorial directory, but you just want to have a new picture taken and included in the update – Sign up please! The photo nights are scheduled for October 18 and 19. The sign up sheets will appear in the narthex shortly. So watch for the sign up sheets and watch the bulletins for any additional information about the Directory Update picture days.
Lunch Bunch
On October 17 we will meet on the church parking lot at 10:45 a.m. and go to Pere Marquette State Park. The chicken dinner will cost $15. This includes tax, tip, drink and desert. Please call Mary Preuss (667-6513) or Wilma Mitchell (345-7123) before October 15 to make reservations. We must have an accurate count.
Children Confirmation Pictures
We are looking for confirmation class pictures for the church archives. We are missing pictures from the following years: 1990, 1991, and 1997. If you have a picture from any of those years, please leave them with the church office. We will make a copy and then return the picture. It would be helpful if you could also identify the students in the picture.
Market Day
Market Day is a fundraising food program with products that are tasty, quick to prepare, convenient for all lifestyles and competitively priced. The order sheets are available at church and school once a month. Please take a few minutes to review an order sheet. The proceeds will support the eighth grade trip to Washington, DC. Place an order in October and help our school earn a FREE chest freezer. For more information contact: Stacey Luber at 344-7617.
WHAT'S HAPPENING IN SENIOR HIGH YOUTH GROUP??
Our new school year has started out with a bang! The kick-off was fantastic, and we are thankful for all who attended and helped! Mark your calendars for the October activities:

DINNER IN THE DARK
Sunday, October 1st 7:00 – 8:30 p.m. Join us for a night in the dark! Bring your friends for Dinner and Games! We will focus on how God work's in our lives and shows us the path, even when we can not see!
CoffeeHouse at the Schnicker's.

Friday, October 6th 9:00 – 11:00 p.m.
Friday, October 27th 9:00 – 11:00 p.m.
Join us for a film and fellowship at Schnicker's, 31 Strawberry Lane, Caseyville! Friends are welcome!

BONFIRE!!!!
Sunday, October 15th 7:00 – 8:30 p.m.
We're having a bonfire and would love for you to come. Bring your friends and get fired-up! Location will be posted in the bulletin.
CAMP-OUT!!!

Friday – Saturday, October 20 –21st
Join us for our first camp out! This is a great way to introduce new friends to the youth group! There will be lots of fun and lots of food for all!
For more information about these any other Senior Youth Group events, please contact Cheryl Schnicker at 398-3786.
National LCMS Youth Gathering
Attention High School Youth and Parents! 2007 is a National LCMS Youth Gathering Year! Registration for the NYG starts October 25. So if you would like to attend this gathering or have questions about it, please join us for a short meeting. We will be meeting at 6:00 p.m. on Sunday October 1. The meeting will last no more than an hour and normally scheduled Youth will start at 7:00 p.m. If you cannot attend this meeting, please let Corey Wudtke or Cheryl Schnicker know, so we can keep you informed.
Lutheran Women's Missionary League
Thursday, October 5th – Ladies, plan ahead to join us for our regular monthly meeting in the Friendship Hall at 6:45 p.m. Our program for the evening is viewing the Luther movie.
SWEATER TIME- Bring your unwanted sweaters for Lutheran World Relief. There is a collection box in the connecting hallway for this purpose.
Looking ahead-
October 8th –LWML Sunday
October 14- Prayer breakfast at St. John's, Maryville
Official Acts
Baptisms (Children): Riley Colleen Doyle, Andrew David Maske, Meghan Sue Sommer
Received Through Transfer: Amber Brunworth from Concordia, Frohna, MO; Marva Meier from Holy Cross, Collinsville, IL; Mark and Elizabeth Wesson from Mt. Calvary, Warner Robins, GA; Kristin Liefer from St. John's, Red Bud, IL; Joel Renpfer from Grace, Blairstown, IA; Emil and Evelyn Kraegenbrink from Zion, Carlinville, IL
Marriage: Robert McEwen Ross, III and Dawn Lyn Daiber
Funerals: James Orville Taylor, Carolyn J. Anderson, Arnold Kenneth Knippenberg, Julia Mathilda Kaiser, Venita Locandro
Souls: 1,700 Comm.: 1,360
Reformation Party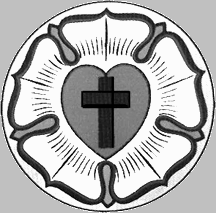 The theme for this year's Reformation Party is "Heroes of the Bible". The party is from 6-8 P.M. on October 31st in the church fellowship hall. All ages are invited to enjoy an evening of fellowship while the children play games and do crafts. And of course there is always good food. Everyone is invited to bring an appetizer to share. Please contact Carol Walther if you are able to help with a game or craft. Dressing as your favorite Bible Hero is optional!
Candy donations for the Reformation Party can be placed in the box in the connecting hallway. All the children thank you for your contributions!
Wednesday Woman
All ladies are invited to join Wednesday Woman on Wednesday mornings from 8:45-10:45 as we study the Fruit of the Spirit. Babysitting and refreshments provide!
Metro East Lutheran High School
Metro East Lutheran High School Annual Auction will be held Saturday, November 11 starting at 4:30 p.m. Location: Gateway Convention Center, Collinsville. For more information, please contact MELHS at 656-0043.
Your Purchase Helps Lutheran High School! Datajacks, a regional computer sales and service company, has a special offer for you! For every product or service that you purchase from them, our Lutheran High School earns points towards free computer workstations. Just mention this program and MELHS at the time of purchase. It's that simple.
Datajacks offers customs built desktop computers and notebook computers and offers other services such as computer repair as well. Please consider taking advantage of this unique opportunity to help MELHS. Visit your local Datajacks today or visit their website http://www.DATAJACKS.com for more information. You may contact Jay Lindsey with questions as well at 618-656-3039, Ext. 131 or jay.lindsey@melhs.org.
Free Money for Lutheran High School! What if MELHS earned a penny every time you searched the Internet? Well, now we can!
Go to www.goodsearch.com and enter MELHS as your charity of choice. At that point, you can make www.goodsearch.com your home page, bookmark it, or you can download a search toolbar that will always appear at the top of your internet browser. From then on, as long, as you are using the www.goodsearch.com page or the downloaded toolbar to conduct your internet searches, you are earning free money for Lutheran High School.. It's that simple and it doesn't cost you a dime. Please, get started today and tell your friends so we can really see those pennies add up! If you have any questions, please contact Jay Lindsey, program coordinator for MELHS, at 618-656-3039, ext. 131 or jay.lindsey@melhs.org.
Good Shepherd Golf Scramble

GSLS Golf Scramble – Saturday, October 7th is the 4th annual GSLS Golf Scramble at Stonebridge Golf Club in Maryville. Registration begins at 7:00 a.m., with the shot-gun start beginning at 8:00 a.m. The proceeds from this event help support GSLS's Technology Fund. Cost $75/golfer or $300/foursome. The entry fee includes attendance bag, green fees, cart, lunch & beverages. You can register by emailing Joan Frey at shoppoppypatch@charter.net or call Joan at 288-9899.