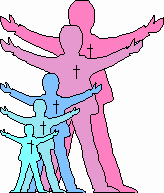 Love in Action

Good Shepherd Lutheran Church

1300 Belt Line Road Collinsville Illinois 62234

618-344-3151 (Church) 618-344-3153 (School) 618-344-3378 (Fax)
Pastors M. Walther & P. Hoft Vol. 27 No.

10 October 2004
---
Reformation
Autumn is a time of many changes. School is again in full swing after the summer holiday. The weather is getting cooler as we look ahead toward winter, exchanging our summer wardrobe for thicker fare. We are preparing for the gamut of holidays ahead on a personal level as well as preparing for the commercial onslaught. The sports change as the summer season winds down, and even television changes its roster with new sitcoms and new episodes.
With all of this change going on, perhaps it is a good time to make a change in how we live as the children of God. This time of change may be a good time for each of us to reflect on our spiritual lives. Perhaps we need to pray more or spend more time in devotions with Godís Word. Maybe we need to reincorporate church life into our everyday lives. Perhaps this is a good time to revisit favorite Bible stories that we have not read for a long time or even go on to a part of the Bible with which we are unfamiliar. At church, new Sunday morning Bible studies and a new section of adult inquiry classes have opened in the last few weeks toward this end. Please join us!
At the end of this month we celebrate the Reformation, so perhaps this is an opportune moment to investigate the confessions of the Lutheran church and ponder just what we say we believe, teach, and confess.
But whatever changes we may make in our lives, which themselves change and revolve as the seasons, we can take comfort that the message of salvation does not change.
God says through Balaam in the book of Numbers: "God is not man, that He should lie, or a son of man, that He should change his mind. Has He said, and will He not do it? Or has He spoken, and will He not fulfill it?" (23:19)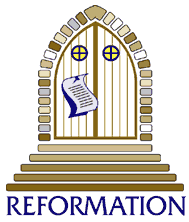 And what is Godís mind? We find that in John 3:16-17: "For God so loved the world that He gave His only Son, that whoever believes in Him should not perish, but have eternal life. For God did not send His Son into the world to condemn the world, but in order that the world might be saved through him."
Godís mind is set on the salvation of his sinful creation, and so He sent His Son into the world, to change our hearts and the course of our lives. And because of our certainty in this hope of salvation, we can say confidently, as did Luther in his Small Catechism: "Daily in this Christian church the Holy Spirit abundantly forgives all sinsómine and those of all believers. On the Last Day the Holy Spirit will raise me and all the dead and will give to me and all believers in Christ eternal life. This is most certainly true." Vicar Furgeson
Reformation Party
"Creation" is the theme for this yearís Reformation Party. Everyone is encouraged to come dressed as any of Godís creation (which, of course, would include simply being YOU!). It will be held in the church basement on Oct. 31st from 6-8 p.m. Each family should bring an appetizer to share. There will be games, crafts and a treat bag for the children. You donít have to have children to come and share in the food and fellowship!
Donations for the childrenís treat bags (please no "Halloween" themed items) can be placed in the box in the connecting hallway. Please call Carol Walther if you would like to help with any of the childrenís activities.
Adopt-a-Bag for October
Because of the wonderful response we received from our summer Adopt-a-Bag program, our food pantry has a good supply of some of the essentials that we need for our Holiday Food Baskets. This October our Adopt-a-Bag program will include requests for some specific food items for those in need, and other bags requesting items for boxes to go to our members in the military. Watch for the bags to be distributed from the Good Shepherd Lutheran Church narthex on Saturday and Sunday, September 25th and 26th. We would like for the bags to be returned by October 17th. Thank you and may God continue to richly bless you.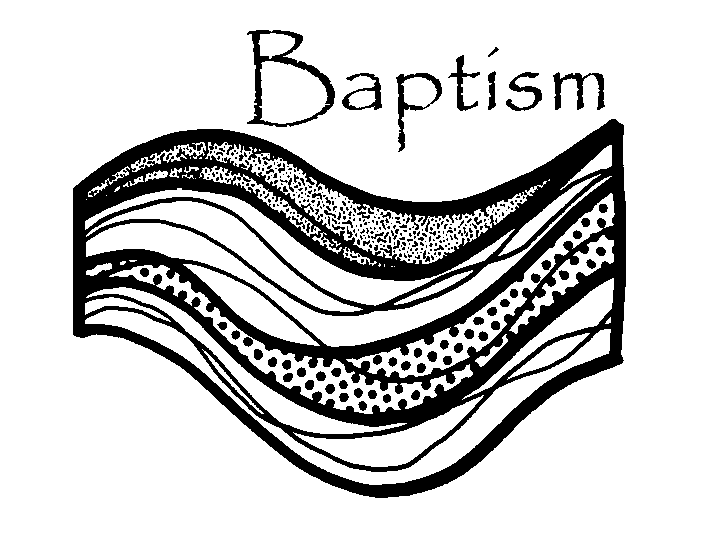 Official Acts
Baptisms (Children): Anna Caroline Hipple, 9/5
Received Through Transfer: Mark, Lynn & Luke Sengele from Trinity, Edwardsville, IL; Charlene, Rebekah & Nathan Milz from St. Peter, Lodi, CA; Gerald & Norma Stanfill from St. James, Glen Carbon, IL
Profession of Faith: Lorene Spurlin
Marriage: Jonathan Wayne Koenig and Amanda Kristin Kober
Funeral: Clarence H. Kosten
Souls: 1,597 Comm.: 1,284
LWML - Lutheran Women in Mission
Sunday, October 3rd Ė Join with the ladies of the Lutheran Womenís Missionary League as we celebrate and "serve the Lord with gladness" (Psalm 100:2) on this special LWML Sunday. It is our mission to assist each woman of The Lutheran ChurchóMissouri Synod in affirming her relationship with the Triune God so that she is enabled to use her gifts in ministry to the people of the world.
Thursday, October 7th Ė Our regular monthly business meeting begins at 7:00 p.m. in the Fellowship Hall. Plan to join us for an awesome evening with Rev. & Mrs.. John Lukomski as they depict "Peter, the Rock." They will take us into the life of Peter as he was called and became a disciple and apostle of Christ. Rev. Lukomski's portrayal of Peter will make you laugh, stir your heart and draw you closer to Jesus. All ladies of the church are welcome.
Womenís Bible Study Ė Every 3rd Thursday of the month at 7:00 p.m. in the Fellowship Hall. All women of the church are invited to join together for an hour of fellowship and study in Godís Word on October 21st.
Just around the corner
The Metro Central Zone Prayer Breakfast will be held at Good Shepherd on October 16th.
Looking Ahead
Be sure to mark your calendars to attend our November 4th meeting when "The Music of Christmas" will be presented by Rev. Frederic W. Baue, a classical guitarist. In preparation for the season of Advent, the Coming of our Lord, come and listen to the sounds of Christmas.
Adult Education Computer Classes to Resume
We'd like to start offering our Adult Education Computer Classes again, but we need your input. What classes would you like to see offered? Would you be willing to pay a nominal fee? What expectations do you have for this program?
Right now we're looking at classes in Microsoft Word, Excel, and PowerPoint, as well as Internet, e-mail, and Microsoft Windows basics. If you have other ideas, or would like to share your opinions, please contact Ken Kogler at 618-344-3153 or gslsTechDir@hotmail.com.
--Ken Kogler, Technology Director, Good Shepherd Lutheran School, Collinsville, IL 618-344-3153
Menís Ministry
The Menís Ministry meets the second and fourth Saturdayís of the month in the Lower Level of the Church. Currently we are studying "The Case for Christ." Join us at 8:30 a.m. for breakfast and for Bible study, discussion & prayer.
Fellowship Supper & Prayer Service
On the third Friday of each month you are welcome to come to a potluck dinner beginning at 6:00 p.m. in the Lower Level. At 7:00 p.m. we join together for a special prayer service that includes guitar singing and special prayer requests.
Grief Support Group
If you have recently suffered the loss of a loved one, we invite you to join us for our Grief Support Group Sessions. We will be conducting six sessions starting Tuesday, October 5, 2004. The sessions will be facilitated by Jean Werth. Each session will address specific issues of grief and also reflect upon God's promises of comfort. The sessions will begin at 6:30 p.m. and end at 8:00 p.m. in the Conference Room. If you have any questions, please call Jean at 618.654.7204.
Table Six Sign-up
Table Six is a simple way for GSLC members to get to know each other. Three couples are connected together so that they can plan an evening meal three times in the fall. If you are interested in the program, please sign-up in the Narthex.
Good Shepherd Athletic Department
The Booster Basketball Booklet, an annual fund raiser for the Athletic Department, has room for ads until October 1. The rates are full page $80, half page $40, fourth page $25. Businesses, individuals or families may participate. Call Mr. Bob Mayhew at 345-1405 or at school 344-3153.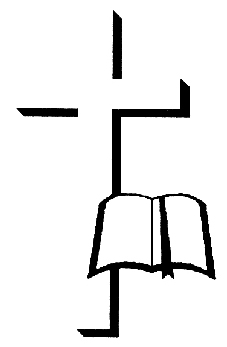 Through the Bible in 2004
Use this little reading guide to take you through the Scriptures in one year. We have an excellent study Bible on hand for $30. The new pew Bibles are available for $7.00 Just call the Church Office to order (344-315)
October Scripture Readings

Sunday Readings

1

Jonah 2:2-9

Jeremiah 32-34

October 3
Pentecost 18
Amos 8.4-7
1 Timothy 2.1-8
Luke 16.1-13

October 10
Pentecost 19
Amos 6.1-7
1 Timothy 6.6-16
Luke 16.19-31

October 17
Pentecost 20
Habakkuk 1.1-3, 2.1-4
2 Timothy 1.3-14
Luke 17.1-10

October 24
Pentecost 21
Ruth 1.1-19a
2 Timothy 2.8-13
Luke 17.11-19

October 31
Reformation
Jeremiah 31.31-34
Romans 3.19-28
John 8.31-36

2

Psalm 114

Jeremiah 35-37

3

Psalm 115

Jeremiah 38-40

4

Psalm 116

Jeremiah 41-43

5

Psalm 117

Jeremiah 44-47

6

Psalm 118

Jeremiah 48-50

7

Psalm 119:1-8

Jeremiah 51-52

8

Ps. 119:9-16

Lamentations 1-2

9

Ps. 119:17-24

Lamentations 3-5

10

Ps. 119:25-32

Ezekiel 1-3

11

Ps. 119:33-40

Ezekiel 4-6

12

Ps. 119:41-48

Ezekiel 7-9

13

Ps. 119:49-56

Ezekiel 10-12

14

Ps. 119:57-64

Ezekiel 13-15

15

Ps. 119:65-72

Ezekiel 16-18

16

Ps. 119:73-80

Ezekiel 19-21

17

Ps. 119:81-88

Ezekiel 22-24

18

Ps. 119:89-96

Ezekiel 25-27

19

Ps. 119:97-104

Ezekiel 28-30

20

Ps. 119:105-112

Ezekiel 31-33

21

Ps. 119:113-120

Ezekiel 34-36

22

Ps. 119:121-128

Ezekiel 37-39

23

Ps. 119:129-136

Ezekiel 40-42

24

Ps. 119:137-144

Ezekiel 43-45

25

Ps. 119:145-152

Ezekiel 46-48

26

Ps. 119:153-160

Daniel 1-3

27

Ps. 119:161-168

Daniel 4-6

28

Ps. 119:169-176

Daniel 7-9

29

Psalm 120

Daniel 10-12

30

Psalm 121

Hosea 1-4

31

Jonah 2:2-9

Hosea 5-7
'Poor Miserable Sinners'
Q. The Lutheran church always talks about us as "poor miserable sinners." This is ridiculous. We were sinners, but if you read Romans, Paul's entire argument is that we are righteous because we have died to sin. Our sinful flesh, while still a part of us, no longer has reign over us since Christ lives in us. We are now spiritual beings, being born again, raised from the dead. While the old Adam still struggles with our new self in Christ, and causes us to sin, it has no hold over us. That is the freedom in Christ. So while we may continue to struggle with sin, our identity is no longer that of a sinner but that of a saint...for through faith in Christ we are righteous. I spent 30 years thinking I was a poor miserable sinner and I was locked into and held bondage to sin. I do sin, but I have been made righteous through the blood of Christ, and sin no longer has any hold over my life.
A. You are certainly correct in affirming the scriptural truth that believers are set free from sin through Christ and are no longer slaves to sin, and consequently are also free from its penalty, death. As St. Paul plainly says in Romans 6, "So you also must consider yourselves dead to sin and alive to God in Christ Jesus" (Rom. 6:11). Yet this same apostle in the very next chapter of Romans writes of his struggle as a sinner/saint: "I see in my members another law waging war against the law of my mind and making me captive to the law of sin that dwells in my members. Wretched [the Greek word here means "miserable, wretched," "distressed"--A Greek-English Lexicon of the New Testament, 988] man that I am! Who will deliver me from this body of death? Thanks be to God through Jesus Christ our Lord! So then, I myself serve the law of God with my mind, but with my flesh I serve the law of sin" (7:23-25). On the basis of Paul's teaching in Romans 7 Luther spoke of Christians as paradoxically at one and the same time "saint and sinner" (simul iustus et peccator). He wrote, "The saints in being righteous are at the same time sinners; they are righteous because they believe in Christ whose righteousness covers them and is imputed to them, but they are sinners because they do not fulfill the law and are not without sinful desires. They are like sick people in the care of a physician: they are really sick, but healthy only in the hope and insofar as they begin to be better, healed, i.e., they will become healthy. Nothing can harm them so much as the presumption that they are in fact healthy, for it will cause a bad relapse."

It is altogether proper and fitting, therefore, for Christians to confess that they are poor miserable sinners, and with full seriousness, while at they same time they rejoice in the forgiving love of Christ who has taken away their guilt--the love which is announced and imparted to them in the absolution.
This question and answer is taken from the website of the Lutheran Church-Missouri Synod. Go there (www.lcms.org) to find many more questions and answers like this one.