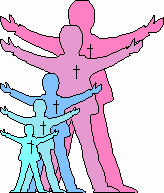 Love in Action
Good Shepherd Lutheran Church
1300 Belt Line Road Collinsville Illinois 62234
618-344-3151 (Church) 618-344-3153 (School) 618-344-3378 (Fax)
Pastors M. Walther & P. Hoft Vol. 26 No. 10 October 2003
---
Martin Luther's Personal Prayer Life

This October we again celebrate the Reformation that began in 1517 when an Augustinian monk and professor of Old Testament theology nailed his 95 Theses for debate on the door of the Castle Church in Wittenberg. Many of you know the events that then transpired. If you're not familiar with the Reformation, you might want to take a look at "A Brief Summary of the Life and Times of Martin Luther"

(http://www.stpaulsbel.org/who_is_martin_luther.htm). What made Luther such a great man? There is no doubt that his faith in God and his personal devotional life was a major factor. Below is a portion of a letter written in 1530 describing Dr. Luther's approach to prayer…
Not a day passes in which he does not spend in prayer at least three hours, such as are most precious for study. On one occasion I chanced to hear him pray. Good Lord, what a spirit, what faith spoke out of his words! He prayed with such reverence that one could see he was speaking with God, and with such faith and such confidence as is shown by one who is speaking with his father and friend. I know, said he, that Thou art our Father and our God. Therefore I am certain that Thou wilt confound those who persecute Thy children. If Thou dost not do it, the danger is Thine as well as ours. For the entire matter is Thine own. We were compelled to take hold of it; mayest Thou therefore also protect it, etc. Standing at a distance, I heard him praying in this manner with a loud voice. Then my heart, too, burned mightily within me, when he spoke so familiarly, so earnestly, and reverently with God, and in his prayer insisted on the promises in the Psalms, as one who was certain that everything he prayed for would be done. Hence I do not doubt that his prayer will prove a great help in the desperately bad affair of this Diet. And you, my teacher, would do far better to imitate our father, the Doctor, also in this point. For with your miserable cares and your weakling tears you will accomplish nothing, but prepare a sad destruction for yourself and us all, who take pleasure in, and are benefited by nothing more than your welfare.
(Letter from Veit Dietrich to Philip Melanchthon, June 30, 1530)

Notice the words, "… so familiarly, so earnestly, and reverently with God, and in his prayer insisted on the promises in the Psalms, as one who was certain that everything he prayed for would be done." Let me tell you friends at Good Shepherd and elsewhere, this need not be just an interesting fact of the past. It could also be a description of your life. Why not? God speaks to you in His word. Open your Bible and listen to what He has to say. The more you listen, the more you'll know what to say. Speak your heart out to God. Bring before Him your joys, your sorrows, your thanksgivings, your frustrations. Confess your sins and take up the great promises of forgiveness and salvation. Lay before Him your plans for the future. Ask for His guidance, wisdom, and blessings. What a difference this made in the past. What a difference this will make right now.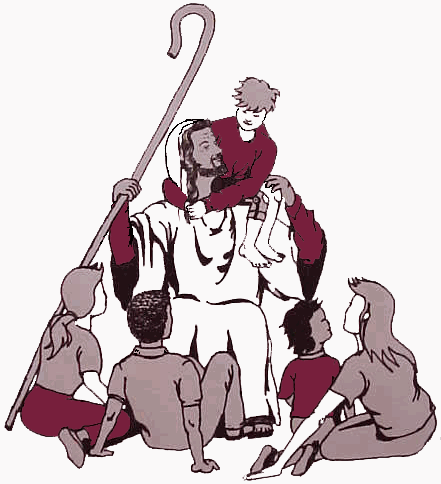 Good Shepherd Lutheran School Dedication of the
New Addition October 26

at 2:00 p.m.

Please join us Sunday, October 26, at 2:00 p.m. for a joyful service of dedication of our new school addition. The new 16 classroom addition completes a Master Plan vision that allows us to have two regular classrooms for each grade and additional classrooms for band, music, art, library, science, and computer technology as well as new offices and a gym balcony.

A special service of dedication will be held in the gymnasium at 2:00 p.m. An open house will run from 3:00 to 4:30 p.m.

College Student Addresses

As students return to college this fall, we want to encourage them to get involved in college campus ministries. The college experience is a wonderful opportunity to share our Christian faith with others. Often students don't realize how many other Christians there are like them. Campus ministries offer opportunities for worship, Bible study, counseling, and social activities. Please send us the addresses of your students so that we can forward them to the nearest Lutheran Church-Missouri Synod ministry. E-mail addresses are also helpful if available. We encourage all college students and their parents to visit the LC-MS website for campus ministry: www.lcmscampus.org
Sunshine Corner
On the last weekend of each quarter you will notice a table set up in the Narthex called the Sunshine Corner, where members of the congregation can sign cards of encouragement for our shut-in members. The cards sent the last two quarters have been very well received, so please take the time to sign your name, and if you wish, jot down a few words of comfort. This is one way we can show God's love for all His children, and bring a little sunshine into the lives of those who have been good and faithful servants.
Reformation – All Saints Day Festival
A Reformation-All Saints' Day Festival – "Praise God Through Music" is back by popular demand! This Hymn Fest will be held on Sunday, November 2 at 3:00 p.m. in the Sanctuary. The program will include special music and accompaniment by James Gauen, a local accomplished organist, along with Good Shepherd's Brass Ensemble, Adult Choir, Seraphim Choir and Handbell Choir. In addition, the congregation will have the opportunity to sing along to some of their favorite hymns.
You and your friends are invited to be a part of this wonderful afternoon of literally singing God's praises! What a joyous way to praise Him and thank Him for His many blessings!

Progressive Dinner
Each Christmas Season a Progressive Dinner is sponsored by the Board of Congregational Life. This year the date is Sunday, December 7th. We will again have the main course at Nottingham Lodge, while other courses will be at members' houses. If you would like to be a Host Family for Appetizers, Salads or Desserts, please contact either Kathy Bohnet or Gail Mayhew. Keep this date in mind - more information will be available in the November Newsletter.
Memorial Gift
A memorial gift of a Great to Great 4' Coupler Organ Enhancement was given in memory of Olga Hoffmeier, who was a church organist for over 80 years, by Lee and Pat Hoffmeier. Praise God from whom all blessings flow!
Sowing and Growing
Major changes to report! We lost a distributor which means some of our vendors will no longer be available. This includes: Ponderosa, Value City, Build-A-Bear, and Claire's. Further details and other vendor changes will be posted at walk-up. We apologize for any inconvenience this may cause and appreciate your patience.
Lutheran Women's Missionary League
Women of the Church, please mark your calendars for the coming events and plan to join us for Christian fellowship and service:
October 2 - Thursday, Monthly Meeting at 7:00 p.m. in the Fellowship Hall. There will be a Bible Study taken from the Lutheran Women's Quarterly. Attendees will be divided into 4 separate gourps to study His word. Pastor Hoft will be our guest Moderator. This will be the kick-off of a women's bible study program which will be available for all women of the church the third Thursday of each month. Layettes for Lutheran World Relief will be assembled at this meeting (soap and baby sweaters are still needed).
October 5 - LWML Sunday. This will also be an Outreach Sunday. A special effort will be made to invite persons in our community to attend Good Shepherd. If you know of someone you would like to have included on the invitation list, please send the person(s) name and address to Pastor Walther, or call him at 344-3151. Volunteers are needed to help with the invitations and planning for this special Sunday. Please call Terri Blasingame at 344-0831 if you wish to help.
October 16 - Women's Bible Study

to be held in the Fellowship Hall at 7:00 p.m. In response to many requests from women of the Church, LWML is sponsoring a monthly Bible Study, using the LWML Quarterly. Each evening will begin with a Mite Box Devotion, then the women will disperse into groups of 6-8 to conduct their Bible Study, after which they will dismiss with prayer. These studies will be held the third Thursday of each month so please mark your calendars.

October 18 - Zone Prayer Breakfast 8:30-11:30 a.m. at St. Paul in Troy. Kay Meyer, President of Family Shield Ministries, will present "Encouraging Hearts Through Prayer." You may register for this event by calling Terri Blasingame at 344-0831 - deadline for registration is October 13th.

October Scripture Readings

Sunday Readings

October 5

Pentecost 17
Isaiah 50.4-10
Mark 8.27-35

October 12

Pentecost 18
James 3.16-4.6
Mark 9.30-37

October 19

Pentecost 19
James 4.7-12
Mark 9.38-50

October 26

Reformation
Jeremiah 31.31-34
John 8.31-36

U U U
Women's Day of Renewal

Ladies. Mark your calendars for October 25. Stop in the church basement any time between 9 a.m. and noon for an enjoyable and educational morning. While there, you can enjoy a cup of flavored coffee or tea while browsing through the catalogs and inventory of our many vendors.

You can have all your Christmas shopping done early. There will be an opportunity to buy or order from Premier Jewelry, Avon, Mary Kay, Pampered Chef, Homemade Gourmet, PartyLite candles, Cutco Knives, Tupperware, Accessorize Me!, books, bears, and painted furniture and accents. There will be quick demonstrations throughout the morning on tying scarves, taking care of your skin, wearing jewelry to look thinner and more.

You will also learn more about the 4th Annual Women's Day of Renewal, our keynote speaker,

Elise Arndt, and about the many workshops. All the vendors have agreed to give a portion of their sales that day toward the expenses to help keep the registration costs reasonable for the Women's Day of Renewal 2004 to be held February 21, 2004. Thrivent Financial for Lutherans will be providing matching funds. All this and a one day only chance to register at an early discount price.

Come and bring a friend!

Reformation Festival Party

Which animal aboard the ark is your favorite? October 31st is your opportunity to be that animal. Come dressed as your favorite character from the story of Noah's Ark at our annual Reformation Party. The party will be from 6:00 - 8:30 p.m. and will include opening devotions, games, crafts, and lots of food.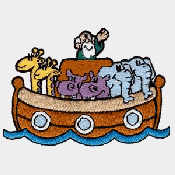 Everyone is asked to bring a snack to share. Costumes are optional. Donations of candy or other non-Halloween theme trinkets can be placed in the connecting hallway and are always greatly appreciated by the children who all go home with a sack of goodies. All ages are invited to enjoy this evening of fellowship. Adult volunteers are needed to help with games and crafts. If you have any questions or can help with games or crafts please call Carol Walther (346-1786).

Collecting Old Bibles

At the Reformation Party we will again be collecting old Bibles. Bring your old Bibles no longer in use anytime before October 31, and we will send them on to Concordia Gospel Outreach. The Bibles will be split into the various books and shared with other Christians and churches around the world.

Old Bibles collected for the Reformation Party will be sent to Concordia Gospel Outreach.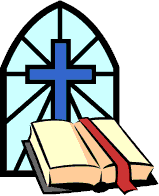 Wednesday Women
All women are encouraged to join Wednesday Women for a Bible study on the book of Esther. We begin each week at 8:45 a.m. with coffee fellowship and prayer in the Fellowship Hall. By 9:30 we begin our Bible study and wrap everything up by 11:00 a.m. Babysitting provided. Invite your friends and neighbors.
Grief Support Group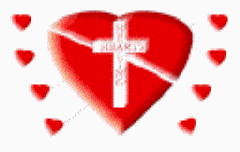 Just a reminder that we meet the third Tuesday of each month and all grievers are welcome. This is an ongoing session so if you just want to drop in for one session - that's okay. If you'd like to come more, great! We will have a different theme each month. For more information, please contact the church 344-3151.
Book Cover Sales
On school registration day, fabric book covers were once again sold to students. They were sold again the first few days of school, and are currently available on Thursday mornings from the quilters in the church basement.
All money from the book cover sales is returned to the school-this year to help defray the cost of new playground equipment installation. On registration day $1,051 was received.
A very special thank you to all the ladies who sewed book covers. They are: Kathy Bohnet, Barbara Burstadt, Leona Engeling, Jean Etter, Radeen Hooks, Kay Jones, Marilyn Musso, Judy Pries, Ruth Rankin, Karen Rust, Brenda Schoenbeck, Delores Weseman and Doris Wolf.
Shirley Wentzel, Chairman
Welcome to Quilting
Every Thursday from 8:30 a.m. to about 1 p.m. a small group of ladies are busy in the church basement working on various quilting projects. We welcome YOU to join us.
Each year our group donates about 100 quilts to Lutheran World Relief. These quilts are tied with yarn and hemmed by machine.
Also some of the ladies stitch quilts for others, and each year we do a quilt for the Good Shepherd School auction. We also quilt baby quilts which are available for sale.
If you are interested in learning to quilt or would like to work on LWR quilts, we would be happy to have you join us. If you have questions, call Shirley Wentzel at 344-8205.
Adopt-A-Bag
During the first two Sundays in October, the Board of Social Ministry will be sponsoring an Adopt-a-Bag program. The purpose of this program is to stock the Good Shepherd food pantry and to
prepare for the holiday food basket distribution. Brown grocery bags will be available. On the bag will be written Breakfast, Lunch/Supper, or Dinner, and there will be a list of ideas for filling the bag. Please return the bags with your donated food inside. An envelope will be attached to the bag in case you would like to include a check or cash. Place the bags in the Red Wagon in the crosswalk area.
Official Acts
Baptisms (children): Makenzie Elaine Krushas, 8/23; David James Goffinet, 8/24; Lydia Isabella Criveau, 9/13; Austin Tyler Kimmick, 9/14
Received Through Transfer: Wendy Ferguson from St. John's, Decatur, IL; Jeffrey, Valerie & Joshua Teague from Holy Cross, Wichita, KS; Nathan, Kristine, Taylor, Emma & Haley Reese from Trinity, Edwardsville, IL; Curt, Paula & Clayton Klaustermeier & John Dalton Richardson from St. Paul's, Troy, IL
Souls: 1,605 Comm.: 1,277
Lutheran World Relief
Sweaters--men's, women's, and children's--are being collected for LWR. Please bring these items and place them in or by the LWR boxes in the connecting hallway. Bars of wrapped soap are also being collected. These items should be received by October 5. They will be taken to St. Louis for "Bundles of Love, A Boxcar Full". Your donations are much appreciated.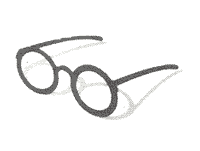 Glasses, Cards, Soap

Since the shelf was removed in the former narthex, these items may now be placed in the red wagon or wooden collection box in the connecting hallway. We are no longer accepting nylon hosiery.

Breast Cancer Awareness Month

October is Breast Cancer Awareness Month and October 17th is National Mammogram Day, set up by President Clinton in 1993. During 2003, it is estimated that over 200,000 new cases of breast cancer will be detected in the U.S. and over 40,000 will die from it. I cannot stress how important it is to have your mammograms done and follow-up with your doctor with any changes you might see or feel in your monthly self- breast exam. The smaller the size of the lesion, if one is found, the better your chance for survival. Most lumps felt are about 1 inch in diameter already. The good news is that most lesions found by mammograms are benign. Comparing mammograms from year to year will help with the doctor's diagnosis. For further information, contact the American Cancer Society (345-7911) or call the office (344-3151).

Parish Nurse Vicki Ridgeway

Serving and Stewardship

Isaiah referred to the Messiah as God's "Suffering Servant." Isaiah 53 contains such a vivid description of the suffering and death of Jesus that the reader would think Isaiah was an eyewitness to the event. Consider these words: "He was despised and rejected by men, a man of sorrows, and familiar with suffering. But he was pierced for our transgressions, he was crushed for our iniquities; the punishment that brought us peace was upon him, and by his wounds we are healed." (Is. 53:3,5)

Without a doubt Jesus leads the way when it comes to serving. He was willing to lay aside his full rights as the eternal Son of God and take on the human form of a servant and to endure all, including the pain and shame of the cross, to rescue us from sin, death and the power of Satan. He taught his disciples and us to think and live in a new way when he said, "Instead, whoever wants to be great among you must be your servant, and whoever wants to be first must be your slave--just as the Son of Man did not come to be served, but to serve, and to give his life as a ransom for many." (Matt. 20:26b-28)

In that upper room on the night he was betrayed, Jesus got up from the table and washed the feet of his disciples. Washing feet was usually the task of one of the lowest servants. He set the example of servanthood for his disciples and for us. Maturing stewards ask the question,"Am I willing and ready to do that which others may find distasteful?" and answer by demonstrating with their actions what it means to be a servant in the church, home, community, school, workplace, neighborhood and all other arenas of life. One of the truths Dr. Martin Luther emphasized throughout the Reformation is that God's stewards are, first and foremost, servants.