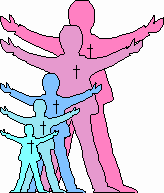 Love in Action
Good Shepherd Lutheran Church
1300 Belt Line Road Collinsville Illinois 62234
618-344-3151 (Church) 618-344-3153 (School) 618-344-3378 (Fax) Pastors M. Walther & P. Hoft Vol. 25 No. 10 October 2002
___________________________________________________________________________________________
What Was the Reformation All About?
This October our students will be learning about the Reformation. The Reformation began in 1517 when a young Roman Catholic monk by the name of Martin Luther published a series of propositions calling for changes in the church. This document is called the 95 Theses. The church had drifted away from the true teaching of salvation by grace. Instead people were led to believe that their efforts to do good merited Godís grace. Luther and many others went on to debate these issues with the church hierarchy.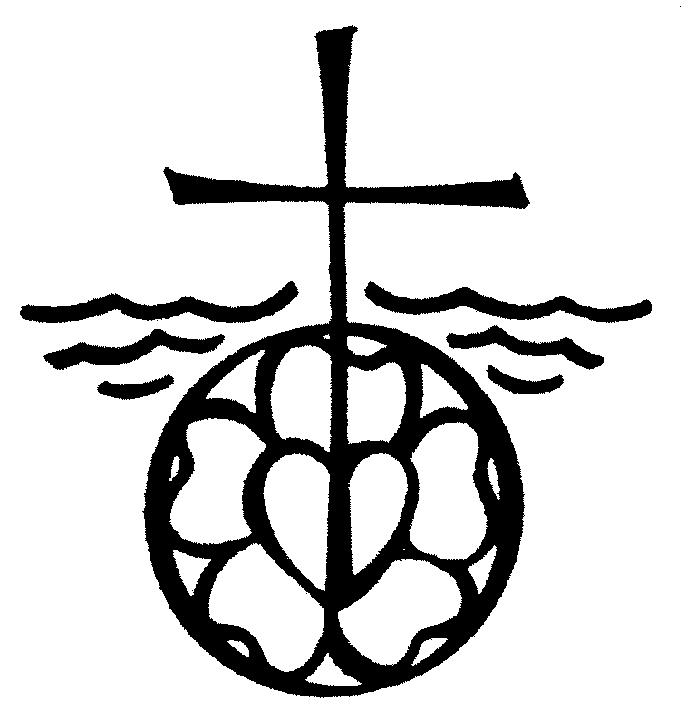 Meanwhile the reformers also began to address the needs of the churches that had fallen into great neglect. Some pastors could not even recite the Lordís Prayer from memory. Schools were established to teach children the Bible and the basic teachings of Christianity in the catechism.

Eventually Martin Luther and all who taught that salvation is a gift of God received by faith alone were excommunicated from the Roman Catholic Church. These people became known as "Evangelicals." Another name, "Lutheran," was used to ridicule the Evangelicals. The name stuck, and still remains with us today.

Other denominations split away further, and they often said the Lutherans never went far enough in breaking away from the Roman Catholic Church. But Luther never intended to leave the Catholic Church. The Lutherans often exclaimed: "we teach nothing new, but only that which has been taught by our Lord and by His apostles and the Church." Today we still look to God to preserve His church in the pure Gospel of Jesus Christ.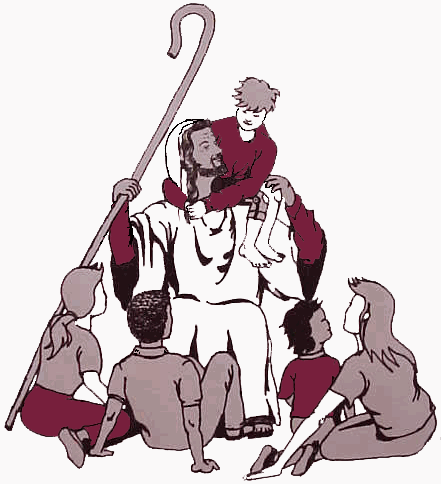 Our Childrenís Foundation is Christ:
The Good Shepherd

In June 2001 we launched an effort to improve the facilities of our school.

To date we have been blessed with $395,874 in offerings for this project. We commend those who have pledged special offerings for this project. If you havenít pledged but would still like to support this effort, we invite you to use the yellow envelopes available in the Narthex tract rack.

College Student Addresses

As students return to college this fall, we want to encourage them to get involved in college campus ministries. The college experience is a wonderful opportunity to share our Christian faith with others. Often students donít realize how many other Christians there are like them. Campus ministries offer opportunities for worship, Bible study, counseling, and social activities. Please send us the addresses of your students so that we can forward them to the nearest Lutheran Church-Missouri Synod ministry. E-mail addresses are also helpful if available. We encourage all college students and their parents to visit the LC-MS website for campus ministry: www.lcmscampus.org

Reformation Party

Wednesday, October 31

Come and enjoy an evening of games, food and fellowship at the annual Reformation Party on October 31 at 6:00 p.m. in the lower level. This is an alternative evening with events for all ages. If youíd like to help or donate candy, please call Peg Rincker at 345-5796 or Carol Walther at 346-1786.

Collecting Old Bibles

At the Reformation Party we will again be collecting old Bibles. Bring your old Bibles no longer in use anytime before October 31, and we will send them on to Concordia Gospel Outreach. The Bibles will be split into the various books and shared with other Christians and churches around the world.

Reformation Celebration

You are invited to "Praise God Through Music", a program sponsored by the Board of Congregational Life to be held in our sanctuary on Sunday, November 3, beginning at 3:00 p.m.

This wonderful gathering of musical talent will include Chris Loemker, noted local organist, the Shepherd Singers and Brass Ensemble, as well as our Adult and Childrenís Choirs. In addition, you will have the opportunity to sing along to some of your favorite hymns. What a true blessing from God - and what an enjoyable way to spend an afternoon praising HIM!

Many area churches are being invited to join us. There is no charge for the program. . . so plan to attend and bring a friend!

Sunday Scripture Lessons

October 6

The Wicked Vine Dressers Mat 21.33-43 Pressing Toward the Goal Philippians 3.12-21

October 13

The Wedding Feast Mat 22.1-14 A Picture of Godís Promised Salvation Isaiah 25.6-9

October 20

Render Unto Caesar Mat22.15-21 Faith Comes Through the Word 1 Thessalonians 1.1-5

October 27

The Greatest Commandment Mat 22.34-40 Turning From Idols 1 Thessalonians 1.5-10

October

New Testament

Old Testament

John

James

Ecclesiastes

Jeremiah

1

1.1-18

1.1-11

1

1-2

2

1.19-28

1.12-18

2.1-16

3-4

3

1.29-34

1.19-27

2.17-26

5-6

4

1.35-42

2.1-13

3.1-15

7-9

5

1.43-51

2.14-26

3.16-22

10-11

6

2.1-11

3.1-12

4

12-13

7

2.12-25

3.13-18

5

14-15

8

3.1-15

4.1-10

6

16-18

9

3.16-21

4.11-17

7.1-14

19-22

10

3.22-26

5.1-6

7.15-29

23-25

11

4.1-14

5.7-12

8

26-29

12

4.15-26

5.13-20

9

30-31

13

4.27-42

1 Peter 1.1-9

10

32-34

14

4.43-54

1.10-16

11

35-38

15

5.1-15

1.17-25

12

39-43

16

5.16-30

2.1-8

Song of Sol. 1

44-46

17

5.31-47

2.9-17

2

47-48

18

6.1-15

2.18-25

3

49

19

6.16-24

3.1-7

4.1-7

50

20

6.25-40

3.8-12

4.8-16

51

21

6.41-59

3.13-22

5

52

22

6.60-71

4.1-11

6

Lamentations 1

23

7.1-13

4.12-19

7

2

24

7.14-24

5.1-7

8.1-7

3

25

7.25-36

5.8-14

8.8-14

4-5
Lutheran World Relief Ė Bundles of Love
Good Shepherd will be the drop-off site for area churches participating in the Bundles of Love program. Over the past year congregations have been collecting clothing items, toiletries, and have been making quilts, dress kits, and layettes for people in need around the world. The picture below shows the items delivered last year. The donations will be distributed by Lutheran World Relief.
Good Shepherd members may donate new bars of wrapped soap, sweaters (men, women, and childrenís) and washcloths to go in layettes the LWML ladies will assemble at their October meeting. Any of these items may be placed in the red wagon in the connecting walkway. Your support is greatly appreciated. Items should be brought no later than October 10.
Eyeglasses, Greeting Cards, Soap
We continue to save the above items for distribution to prison ministry (cards), glasses to be used by Lutheran Hour Ministries in foreign countries, and soap for Lutheran World Relief. These items should be placed in the boxes provided in the narthex of the former church.
Sowing and Growing Together

Still other seed fell on good soil, where it produced a crop - a hundred, sixty or thirty times what was sown. Matthew 13:8
Donít forget that you can help support Good Shepherd Lutheran School through the Sowing and Growing program. A percentage of gift certificates from various area merchants will go to GSLS. Gift certificates can be purchased on Sunday morning or at the school.
Please contact the School Office (344-3153) for more info or with any questions you may have. We can also use your help if you have a special gift for accounting or data entry.
Youth News
5th and 6th Grade Youth Hay Ride and Bon Fire
will meet Saturday, Oct. 5 at the home of Jim and Michelle Martin, 6-9 p.m.
Jr. High Youth are going to Family Fun Tyme, Thursday, Oct. 10 from 6-9 PM.
Sr. High Youth will be going on a camping trip Oct. 13-14 at Lake Carlyle. Transportation and chaperones will be needed for this event. Please note date is wrong on October Calendar!
Attention: Parents of Youth
A new Sr. High Youth Directory and Schedule of Events has been sent home to every Sr. High GSLC youth. A special note to the parents has been written in these booklets. Please take a look at the events outlined for the 2002-03 year and return the yellow insert to Pastor Hoft as soon as possible.
Fall Festival
Good Shepherd Lutheran Schoolís Fall Festival will have a patriotic theme. Join us for FAIR U.S.A.! Dinner is served from 5:30 to 7:00 p.m. Games and activities run from 6:00 to 7:00 p.m. Come dressed in uniform or in red, white & blue!
Book Cover Receipts
To date children have purchased $1,342 worth of book covers at $1.50 each. The LWML voted to use the money for new flooring for a first grade class room.
Ushersí Meeting
On Thursday, September 26, at 7:00 p.m. all usher captains and ushers are invited for a special meeting to help instruct the new ushers. The Board of Elders is implementing a new usher program with usher teams to enable more people, including high school youth and women, to be involved. Everyone is invited to attendóeven if you havenít signed up yet as an usher.

Adopt-A-Bag
During the first two Sundays in October, the Board of Social Ministry will be sponsoring an Adopt-a-Bag program. The purpose of this program is to stock the Good Shepherd food pantry and to prepare for the holiday food basket distribution. On Sunday, September 30 brown grocery bags will be available for adoption. On the bag will be written Breakfast, Lunch/Supper, or Dinner, and there will be a list of ideas for filling the bag. Please return the bags with your donated food inside. An envelope will attached to the bag in case you would like to include a check or cash. Place the bags in the Red Wagon in the crosswalk area.
Highlights of our Music Ministry
Good Shepherd is blessed with many choirs and musical talents to enhance our worship Services.
The Adult Choir with members from high school age and up meets on Wednesdays from 7:00 - 8:15 p.m. They are directed by Eric Semler and Michelle Kafka is the accompanist.
Good Shepherd Lutheran School Choirs include the Cherub Choir (grades 1 and 2), Christ Kid's Choir (grades 3 and 4), Seraphim Choir (grades 5 and 6) and Singing for the Savior Choir (grades 7 and 8 by audition). They provide special music for worship and chapel services. They also participate in a Christmas and Spring Concert. The Singing for the Savior Choir participates in the Illinois Music Association Contests each year. Last year, they earned a 1 Superior, which is the highest rating.
The school also has a band program for grades 5-8 under the direction of Eric Semler.
Good Shepherd Church organists are Denise Daniels, Joyce Meissner, Melissa Pedersen and Barbara Rattelmuller. Good Shepherd has a 16 rank Wicks organ that was installed and dedicated with the present Sanctuary.
There are also many soloists and members of the Brass Ensemble led by Kevin Knipping. They provide special music for worship. If you are interested in participating, please contact Kevin or the church office.
The Handbell Choir is looking for people who can count to join them! This is a newly formed group under the direction of Debbie Wudtke. They meet on Sunday evenings at 6:00 p.m. You do not need to read music to participate, but you must be able to count! Please consider this wonderful opportunity.
Lutheran Women's Missionary League
The next LWML meeting is Thursday, October 3rd at 7:00 p.m. in the Fellowship Hall. We are privileged to have Pastor Nathan Esala of Lutheran Bible Translators as our guest speaker. He will talk about his familyís upcoming trip to Ghana, West Africa where they have been called to bring the Word to the Konkomba people. In addition, we will prepare layettes for distribution by Lutheran World Relief. Bars of soap, washcloths and sweaters (all sizes) are needed. If you would like to donate any of these items, you may bring them to the meeting.
Metro-Central Zone LWML 4th Annual Prayer Breakfast
Date: Saturday, October 19
Time: 9:00 Ė 11:30 a.m. (registration at 8:30 a.m.)
Place: Hope Lutheran Church
2745 East Broadway, Highland, Illinois
For Reservations call: Mary Jane Wade, 344-3217 by October 15th (Babysitting provided upon request)
Our own Jean Werth will speak on "Seeking Godís Goodness in ALL Things." Jean is a mother, Air Force wife, volunteer, and author of Christian poetry and short stories. She facilitates grief support groups and has recently published a book, "Thereís Someone in Your Kingdom, Lord" to help families deal with grief and give them hope for the days ahead. Jeanís presentation is based on the journey her family has taken since the Lord carried her 13-year old son to heaven in 1989. She will speak about how God provides comfort, peace and hope as He continues to lead them down the path He has set before them. She will share with us how she has found that through all trials and heartaches, ultimate joy can be ours if we open our hearts to our Saviorís promises and His words of peace. Prayer is the avenue of communication to receiving these blessings. The program is open to all church women.
MELHS Auction
Metro East Lutheran High School Night of Knights Dinner Auction will be Saturday, Nov. 2, at the Gateway Center. Donations of items for the auction or ads for the auction booklet would be much appreciated. If you would like to place an ad or have an auction item picked up please contact MELHS at 656-0043.
Official Acts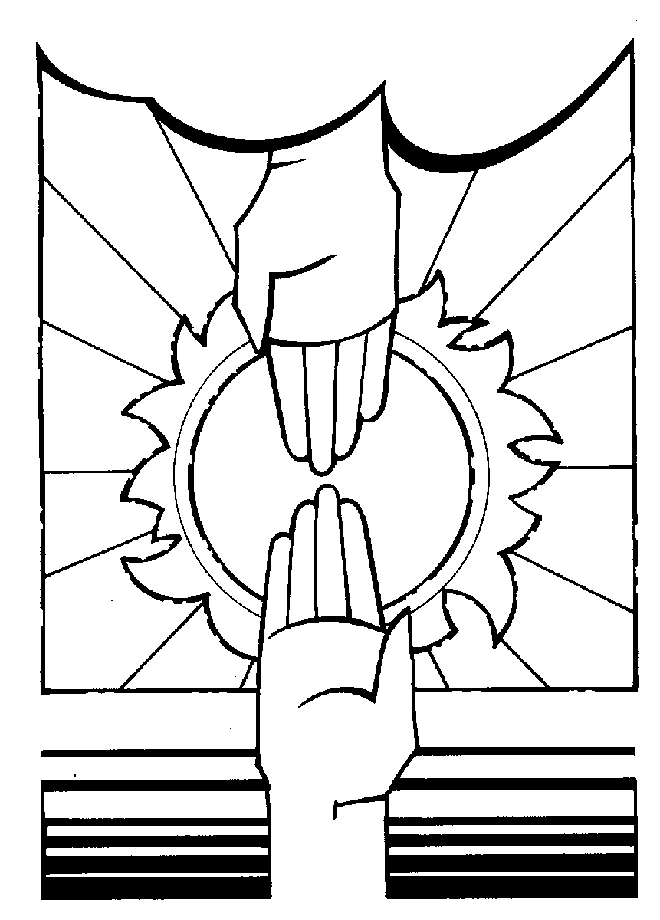 Baptisms (children): David William Freeman, 8/18; Reagan Hailee Guerra, 8/24; Kassandra Lee King, 5/12; Natalie Elizabeth Niehaus, 9/8.
Baptism (adult): Sharon Marie Wasser, 8/18.
Confirmation (adult): Mario Clark, Craig Allen Wasser, Sharon Marie Wasser, Anna Wells, 8/18.
Funeral: LaVerne E. Schoettle, 9/9.
Souls: 1,642 Comm.: 1,275
Master Plan Meeting
There will be a master plan meeting on October 3 at 7 p.m. The purpose will be to update the construction progress.
Lutheran Womenís Missionary League Sunday October 6
Why do you serve God? Why does someone want to become a missionary? Why do Christians concern themselves with proclaiming the gospel around the world? What motivates the members of the LWML to give of their time, talents and financial resources to support the cause of Godís mission? The Apostle Paul provides the answer when he writes: "For the love of Christ compels us."
The members of LWML, like Paul, are "compelled" by Christís love to use their time and talents to see that Christ'sí message of forgiveness, life and salvation goes out into all the world. On LWML Sunday, October 6th, let us all join together in thanking God for the LWML and for the many missionaries and mission projects it supports.
All women of the church are invited to join LWML; just come to the meetings which are held the first Thursday of every month (except January and July), at 7:00 p.m. in Fellowship Hall. Prayerfully consider being a part of this wonderful ministry.
Financial Guideline Summary
In this October Newsletter you will note the summary of our spending guidelines for 2002-2003. Good Shepherd approved this guideline at the June Voterís meeting. We are blessed with many dedicated Christians who give their tithes and offerings from the heart. We are also blessed with good leaders who wisely and efficiently dedicate these gifts to the work of Godís kingdom. If you have questions or would like a copy of the complete spending guidelines, please call the Church Office at 344-3151.