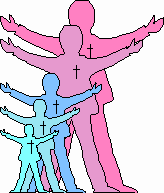 Love in Action
Good Shepherd Lutheran Church
1300 Belt Line Road Collinsville Illinois 62234
618-344-3151 (Church) 618-344-3153 (School) 618-344-3378 (Fax) Pastors M. Walther & P. Hoft Vol. 24 No. 10 October 2001
___________________________________________________________________________________________
Call Upon Me in the Day of Trouble
September 12, 2001
Dear Good Shepherd Members and Friends,
Last night we joined together in prayer asking for God's mercy in light of the tragic events of yesterday. I wanted to share a few thoughts from that service to help you.
Pastor Hoft led us in a prayer for the family and friends of those who perished or were injured. He himself has relatives that are still not accounted for. We read together Psalm 27 which includes these words, "The LORD is my light and my salvation; Whom shall I fear? The LORD is the strength of my life; Of whom shall I be afraid?" We sang "My Hope is Built on Nothing Less." That hymn includes this stanza: "When darkness veils His lovely face, I rest on His unchanging grace; In every high and stormy gale My anchor holds within the veil. On Christ, the solid Rock, I stand; All other ground is sinking sand."
I led the congregation in a prayer for our enemies. Jesus commands us to love our enemies. But how do we love those who have taken so many innocent lives? We must look beyond the human powers that carried out this horrendous crime. Jesus said Satan is a murderer from the beginning. He is the ultimate enemy. We must see these perpetrators and all those who are rejoicing over this action as the blinded followers of the Evil One. Our prayers are for them that they would be led to repentance and that we would not be overcome by Satanís terrors. We read Psalm 46 and sang together "A mighty Fortress is Our God." This stanza is significant: "Tho' devils all the world should fill, All eager to devour us, We tremble not, we fear no ill, They shall not overpow'r us. This world's prince may still Scowl fierce as he will, He can harm us none, He's judged the deed is done; One little word can fell him." That word is Christ, whose love has overpowered all sin, death, and the devil himself.
I continued in a prayer for the rescue workers and for all who are helping in anyway. We remembered the firemen, policemen, city officials-- everyone who is working night and day to save lives. With Jesus' strength we can help one another in this great time of need. I read John 15.9-17 which begins with this verse: "As the Father loved Me, I also have loved you; abide in My love." We sang together "I Walk in Danger All the Way." This hymn says, "I walk with Jesus all the way, His guidance never fails me; Within His wounds I find a stay When Satan's power assails me; And by His footsteps led, My path I safely tread. In spite of ills that threaten may, I walk with Jesus all the way."
Pastor Ernie Wentzel prayed for the citizens of our country who face so much rebuilding and many difficulties. He urged us to allow the sword of hatred to drop from our hands and look to God for strength. He led us in the reading of Psalm 91 which includes this verse: "He shall call upon me, and I will answer him. I will be with him in trouble; I will deliver him and honor him." We continued by singing together "If God Himself Be For Me." In this hymn we are comforted by the words "If God Himself be for me, I may a host defy; For when I pray, before me My foes, confounded, fly. If Christ, my Head and Master, Befriend me from above, What foe or what disaster Can drive me from His love?"
Pastor Hischke led us in prayer for our nation's leaders. He reminded us of King Solomon's prayer for wisdom. King Solomon also led his nation in a prayer of repentance. Dr. Hischke's comments at this point were probably the most important of the evening. "Why has all this happened? What is the meaning of it?" Like Solomon, we know that when disaster strikes, it is always a reminder that we live in a fallen world. We are part of that fall into sin. We all need to repent and to put our trust in God. We read together Psalm 77 and sang "God Bless Our Native Land" which concludes with this stanza: "For her our prayer shall rise To God above the skies; On Him we wait. Thou who are ever nigh, Guarding with watchful eye, To Thee aloud we cry, God save the State!"
The service finally concluded with these verses from Jude: "Now to Him who is able to keep you from stumbling, And to present you faultless Before the presence of His glory with exceeding joy, To God our Savior, Who alone is wise, Be glory and majesty, Dominion and power, Both now and forever. Amen."
We urge you all to continue to pray with a repentant and trusting heart for God's help and mercy.
Our Childrenís Foundation is Christ: The Good Shepherd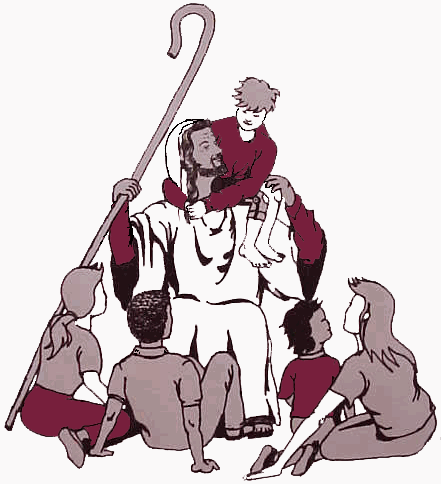 There is probably nothing more powerful and positive in the face of sin-torn world than Christian education. We rejoice that we have such a strong and effective Christian school. Last June we launched an effort to improve the facilities of our school while at the same time continuing to improve in all other areas.

We want to offer the opportunity for every member of the congregation to consider making a sacrificial commitment in order to achieve these improvements.

Sunday, September 23 and 30, we will have Awareness Forums at 9:15 a.m. and 6:00 p.m. At these forums we will explain the building needs, goals, and the way members and non-members might be able to offer their support.

Special Awareness Visits will follow for those who couldnít make it to one of the Forums. On Friday, October 12, we will begin a 33 hour Prayer Vigil for the thanksgivings and needs of the church. There will also be a Prayer Walk for the specific aspects of our School ministry on Sunday, October 13.

Commitment Festival October 28

Please mark your calendars for Sunday, October 28. At 4:30 p.m. we will be joining together for a special dinner at the Gateway Center. At this dinner we will have the opportunity to celebrate the blessings of our school and prayerfully present our commitments to the Lord for the future. The costs of the dinner have been underwritten by a special donor.

College Student Addresses

As students return to college this fall, we want to encourage them to get involved in college campus ministries. The college experience is a wonderful opportunity to share our Christian faith with others. Often students donít realize how many other Christians there are like them. Campus ministries offer opportunities for worship, Bible study, counseling, and social activities. Please send us the addresses of your students so that we can forward them to the nearest LC-MS ministry. E-mail addresses are also helpful if available.

Reformation Party
Wednesday, October 31

Come and enjoy an evening of games, food and fellowship at the annual Reformation Party on October 31 at 6:00 p.m. in the gym. An alternative evening with events for all ages. If youíd like to help or donate candy, please call Peg Rincker at 345-5796 or Carol Walther at 346-1786.

Collecting Old Bibles

At the Reformation Party we will again be collecting old Bibles. Bring your old Bibles no longer in use anytime before October 31, and we will send them on to Concordia Gospel Outreach. The Bibles will be split into the various books and shared with other Christians and churches around the world.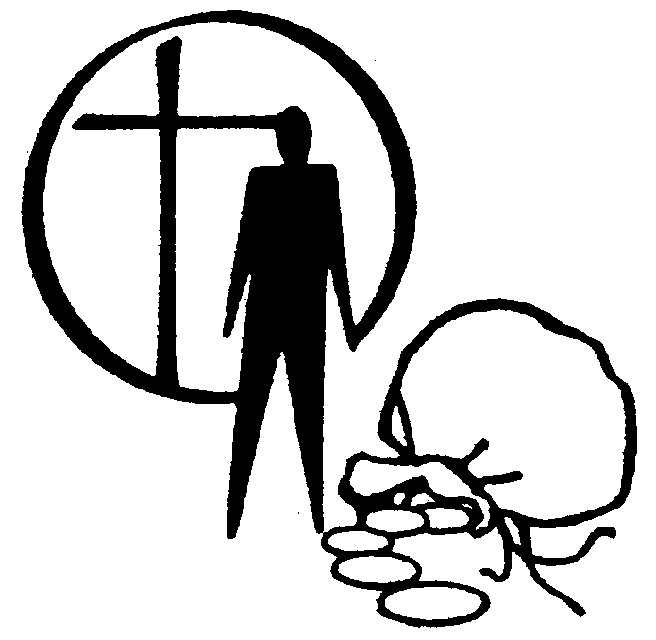 Scripture Readings For October
October 7 1 Timothy 1.12-17 & Luke 16.1-13
October 14 Amos 6.1-7 & Luke 16.19-31
October 21 2 Tim 1.3-14 & Luke 17.1-10
October 28 Jeremiah 31.31-34 & John 8.31-36
Special Bible Study for Newlyweds
Thursday, October 25, at 7:00 p.m. join us for a Bible study especially geared for the newly married. "From Me to We" will help couples explore financial needs and goals in the light of Godís word. The class, led by Lura Meyer, will meet in the Conference Room in the lower level.
Flu Shots
Flu Shots will be given at Good Shepherd on Saturday, October 27 from 9 a.m. - 1 p.m. Medicare is accepted (bring your card). The price for the vaccine this year is $15. Watch the Sunday bulletins for more information or call the Parish Nurse Rhonda Berta at 345-4955.
Cassette Players
Several cassette players are now available for our members unable to attend church but wish to hear the weekly services. Volunteers will deliver the cassette tapes each week and return the previous week tapes for re-recording. Please call the church office (344-3151) or Parish Nurse Rhonda Berta (345-4955) to receive your weekly worship tape.
Young Women In Missions
Young Women In Missions, October 7 at 4 p.m.- 6 p.m. in the School Gym. Volleyball against the LWML. Refreshments and devotion to follow in the Fellowship Hall. Come see what is unique about you!
AAL
Do you have a sensational chili recipe or just enjoy eating chili? Come spice up your life with AAL's Chili Cook-Off on Sunday, October 14th, at 12 noon in the fellowship hall. Cast your vote for the best chili concoction. Register for door prizes. Hear our senior high youth share experiences from their recent trip to Bethesda. For more information or if you wish to enter your chili in the cook-off, call Donna Kober, 344-3342 or Michelle Kafka, 344-8158.
Blood Drive on Saturday, November 17th. Hours are 10:00 to 2:00 in the fellowship Hall.
Trivia Night for Kim Ligon Family November 2
Trivia night on Friday, November 2nd to benefit the family of Kim Ligon. More information will be available soon. Sponsored by AAL.
Sowing and Growing Together
Still other seed fell on good soil, where it produced a crop - a hundred, sixty or thirty times what was sown. Matthew 13:8

Donít forget that you can help support Good Shepherd Lutheran School through the Sowing and Growing program. A percentage of gift certificates from various area merchants will go to GSLS. Gift certificates can be purchased on Sunday morning or at the school.

Please contact the Sowing & Growing coordinator, Vikki Pfaff, 346-1022, for more info or with any questions you may have. We can also use your help if you have a special gift for accounting or data entry.

Life Chain 2001

On Sunday, October 7, from 2:30 to 3:30 p.m. Christians from many different churches will be lining Vandalia Street to encourage everyone to protect the lives of the preborn. GSLC members will be holding posters and standing in silent prayer between Son Life and Rebecca Street. If you would like to help please join us. The whole family can come!

Adopt A Bag

During the first two Sundays in October, the Board of Social Ministry will be sponsoring an Adopt-a-Bag program. The purpose of this program is to stock the Good Shepherd food pantry and to prepare for the holiday food basket distribution. On Sunday, September 30 brown grocery bags will be available for adoption. On the bag will be written Breakfast, Lunch/Supper, or Dinner, and there will be a list of ideas for filling the bag. Please return the bags with your donated food inside. An envelope will be attached to the bag in case you would like to include a check or cash. Place the bags in the Red Wagon in the crosswalk area.
Lutheran Women's Missionary League
The next LWML meeting will be Thursday, October 4, 7:00 p.m. in the Fellowship Hall. An LCMS World Relief video "Life in all its Fullness" will be shown. LCMS World Relief benefits survivors of disasters and emergencies who do not receive help from governmental agencies. It aids the holistic ministries around the globe and our neighbors in the U.S. In addition, we will assemble layettes and dress kits for Lutheran World Relief. Baby sweaters, wrapped bar soap, and adult sweaters are needed. All women of the church are invited to attend.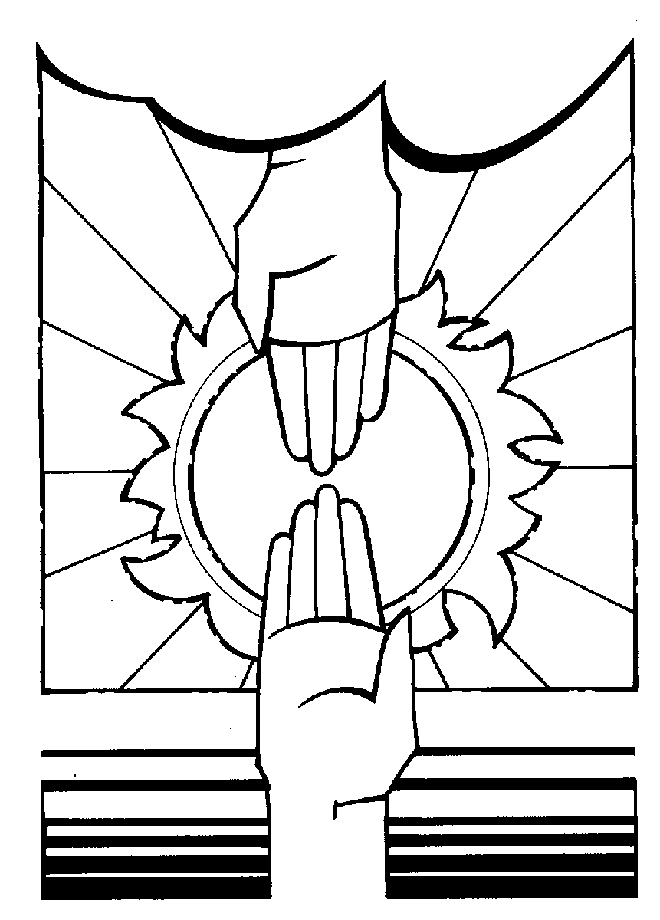 During the month of October, congregations across the nation will celebrate the work of the women in the Church. This year the theme is "The greatest of these . . ." and 1 Corinthians 13:13. The Lutheran Women's Missionary League, through its many programs and mission grants, seeks to help each woman in affirming her relationship with the Triune God, so that she is enabled to use her gifts in ministry to the people of the world.
The women in mission of Good Shepherd encourage your support and prayers during the second weekend in October. A display will be set up with a historical review of the LWML at Good Shepherd. If you have photos or other items of interest to be included, please call Tammy Songer at 343-1493.
The congregation will celebrate in song with a composition written specifically for LWML. There will be a children's lesson during the worship services. After the service, you can stop and place a donation in the mite box at our "No-Bake" Bake Sale.
Mite collections are used to support mission projects throughout the Southern Illinois area, as well as around the world. Please be generous!
On Saturday, October 20, the Zone Prayer Breakfast will be held at Concordia Lutheran Church, 2305 Grand Ave. in Granite City. Registration: 8:30 a.m. Breakfast: 9:00 a.m., followed by speaker Karin Semler. Topic for the day is "Everyone has a part in God's Mission Plan . . . Discover His Design for You!" The ingathering will be money to purchase English Language Bibles for our Jamaican missionaries, Peter and Carla Kirby, who are originally from Southern Illinois. All women of the church are invited to take part in this purposeful and uplifting gathering. Call Gloria Drique at 345-9548 for reservations.
Sunday School Teachers Recognized
On Sunday, September 30th, the Board of Congregational Life will honor the Sunday School teachers and staff of Good Shepherd. We are very proud of these dedicated workers and thank God for their commitment to His service.
Kids Helping Kids Sale - Your Help is Needed!
The season of Autumn seems to be the time to clean-up and clean-out all those storage spaces we have. As you are doing so over the next few weeks, please keep the Good Shepherd Daycare Facility in mind.
The facility director has indicated that "cubbies" for the kids to organize their belongings would be very helpful. Purchasing this equipment could be costly. Therefore a parent has offered to do the construction. The director and teachers have suggested that the purchase of other "equipment" would be a nice surprise for the kids.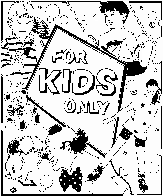 Please help us to put smiles on all those little faces! Many of us have items that have been stored away for our "someday" yard sale. Take time and review your inventory, then make donations to Good Shepherd Daycare's Kids Helping Kids Sale. The sale is planned for Saturday, October 13th in the Good Shepherd Daycare Parking Lot 8a.m.-2p.m. Rain date: October 20th

Items requested for the sale should be "Gently Used" or New for ages 0 - kindergarten (6 yrs.). They might include: Baby Beds and other Furniture, Toys, Games, Accessories, Children's Clothing (sizes 0-6x), Bicycles, etc. We would like to see kid's things -- helping other kids.

Donations will be accepted immediately at the daycare facility or call Tammy Songer at 343-1493 to make arrangements for storage.

Womenís Ministry Opportunities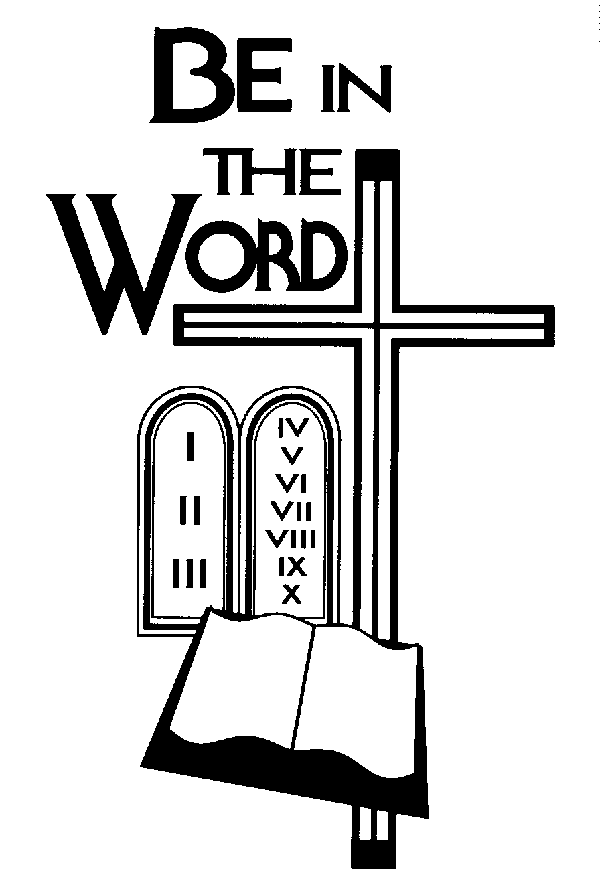 The TUESDAY BIBLE STUDY which meets at 7:00 p.m. is currently studying "What Happens When Women Pray?" and is a great opportunity for working women. Call Leader Pat Schwieder (667-0133) if you have questions.
WEDNESDAY WOMEN is a Bible Study/fellowship meeting from 8:45 to 11:00 from September to May and is beginning the "New Life in Christ" series. Child care is provided for mothers of preschoolers. Time in the word is a certain opportunity for growing faith and friendships. For more information call Carol Walther (346-1786) or Carolyn Ashcraft (345-4260).
Thursday mornings from 8:30 to 1:30 find the QUILTERS busy quilting tops provided by individuals, baby quilts to be sold, special quilts for the school auction or hand tying quilts for Lutheran World Relief. Check with Shirley Wentzel (344-8205) if interested.
LWML Ė LUTHERAN WOMENíS MISSIONARY LEAGUE Ė has its meeting at 7 p.m. the first Thursday of each month except January and July. Meetings include inspirational and informational programs. Members of LWML serve funeral luncheons, make Baptism banners, have Confirmation Prayer Friends and bring MITES which fund Mission Projects around the country and world. Pat Hoffmeier is the LWML President (288-3684).
The WOMEN'S DAY OF RENEWAL in May was a wonderful success. All in attendance felt especially blessed and truly look forward to Spring 2002 for another opportunity to experience this special event. Contact person is Pat Schwieder (667-0133).
All of the women involved in these groups encourage your participation and welcome your presence as we "grow in the grace and knowledge of our LORD and Savior Jesus Christ. To Him be the glory both now and forever!" II Peter 3:18.
Book Cover Update
A special thank you to all the ladies who sewed book covers which were sold to our Good Shepherd students. Thus far, $1,395 has been added to our school building fund. We continue to sell covers as needed on Thursday mornings.
Thank you to: Karen Hiles, Kay Jones, Radeen Hooks, Leona Engeling, Dorothy Mirly, Marilyn Musso, Barb Burstadt, Brenda Schoenbeck, Delores Wesemann, and Doris Wolf.
Soap and Sweaters
Remember, October 7 is the final date we will be accepting wrapped bar soap and sweaters for Lutheran World Relief's annual ingathering "Bundles of Love--a Boxcar Full." Your generosity is appreciated.
Peanut Butter & Jelly Sunday November 4
It's time to start thinking about peanut butter and jelly! We are once again collecting these two items, most of which is given to Concordia Seminary Food Pantry. A lesser amount is given to the Collinsville Food Pantry and LCFS Father Center in East St. Louis. These items are to be placed in the red wagon in the connecting walkway.
MELHS Night of Knights Dinner Auction
Metro East Lutheran High School Night of Knights Dinner Auction will be Saturday, Nov. 3, at the Crystal Ballroom in Staunton. Doors open at 4:00 p.m. Dinner begins at 5:30 p.m. For tickets please call 656-0043 or 931-5543.
Donations of items for the auction or ads for the auction booklet would be much appreciated. If you would like to place an ad or have an auction item picked up please contact Ramona Cross at 345-4121.
Whatís Wrong With Lodges?
Once in a while one of our members asks whether or not they should join a lodge. The following article will help explain the differences between the Christian faith and the teachings of many lodges.
No one can disagree with the humanitarian and benevolent work carried out by many lodges. But some lodges or fraternal organizations require their members to subscribe to religious tenets that are contrary to the Christian faith. For example, in many lodges members hear of the redeeming grace and power of God, but they see it applied to those who reject Jesus Christ. Christians believe that good works do not merit Godís favor and grace but are simply a response of thanksgiving and love. Yet at the graveside of a lodge brother, we hear that merit and salvation are attained by observing and advancing the principles espoused by the Elks, Freemasons, Odd Fellows, etc. It is out of concern for souls that the pastors and congregations of the LCMS commit themselves to this provision in the Bylaws: Pastors and laypeople alike must avoid membership or participation in any organization that in its objectives, ceremonies, or practices is inimical to the Gospel of Jesus Christ or the faith and life of the Christian church.
Official Acts
Baptisms (Children): James Wyatt Sherbut, 9/8; Alyssa Christine Grimm, 9/9; Kylie Kay Davis & Anthony Joseph Scaturro, 9/23.
Received Through Transfer: Justin Smith from Mount Olive, Milwaukee, WI; Jack & Mary Ridinger from Holy Cross, Collinsville, IL; Jeffrey, Donna Jean, Rachel & Vincent Herr from Holy Cross, Collinsville, IL.
Profession of Faith: Julie Hawkes & Valerie Soos, 8/27; Sharon Karraker, 9/18.
Souls: 1,580 Communicants: 1,215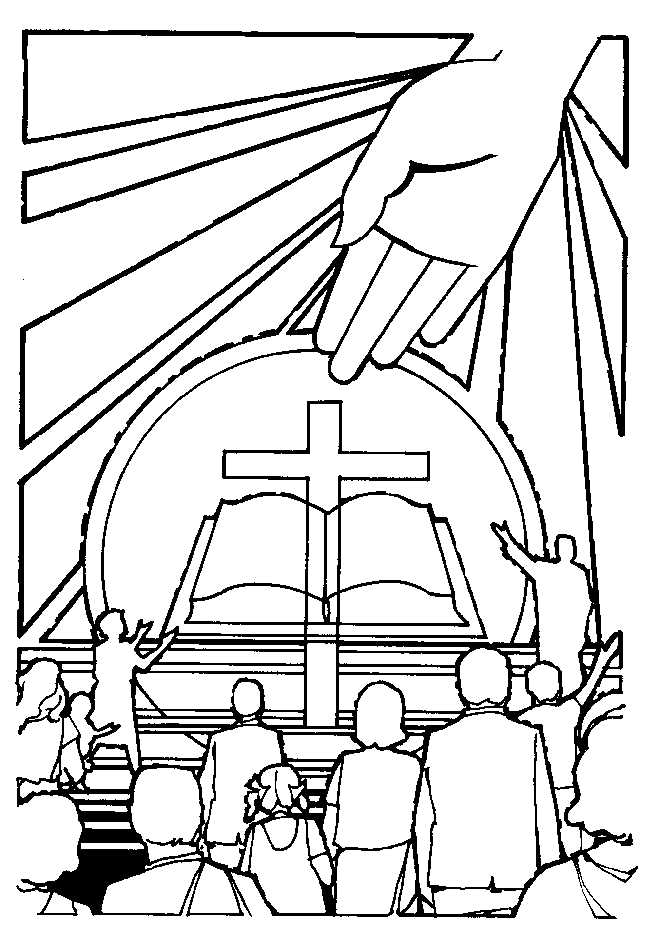 Good Shepherd Age Groups
Age Total Males Females
91+ 1 1
86-90 7 3 4
81-85 20 10 10
76-80 26 9 17
71-75 30 16 14
66-70 56 24 32
61-65 54 24 30
56-60 69 33 36
51-55 92 40 52
46-50 111 53 58
41-45 160 73 87
36-40 124 55 69
31-35 105 38 67
26-30 87 43 44
21-25 85 41 44
16-20 138 79 59
11-15 150 77 73
6-10 134 65 69
0-5 135 70 65
1,584 753 831
Compiled September 13, 2001
What Was the Reformation All About?
This October our students will be learning about the Reformation. The Reformation began in 1517 when a young Roman Catholic monk by the name of Martin Luther published a series of propositions calling for changes in the church. This document is called the 95 Theses. The church had drifted away from the true teaching of salvation by grace.
Instead people were led to believe that their efforts to do good merited Godís grace. Luther and many others went on to debate these issues with the church hierarchy.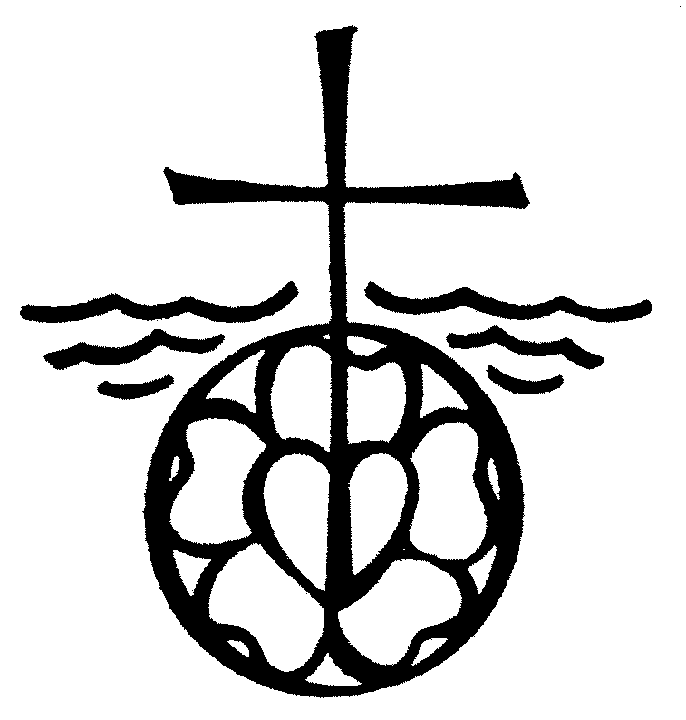 Meanwhile they also began to reform the churches that had fallen into great neglect. Some pastors could not even recite the Lordís Prayer from memory. Schools were established to teach children the Bible and the basic teachings of Christianity in the catechism.
Eventually Martin Luther and all who taught that salvation is a gift of God received by faith alone were excommunicated from the Roman Catholic church. These people became known as "Evangelicals." Another name, "Lutheran," was meant to ridicule the Evangelicals. The name stuck, and still remains with us today.
Other denominations split away further, and they often said the Lutherans never went far enough in breaking away from the Roman Catholic Church. But Luther never intended to leave the Catholic Church. The Lutherans often exclaimed that "we teach nothing new, but only that which has been taught by our Lord and by His apostles and the Church." Today we still look to God to preserve His church in the pure Gospel of Jesus Christ.
Lutheran Brotherhood Matching Gift Program
Lutheran Brotherhood Member Matching Gift Program--partnering with you to enhance your gifts.
Lutheran Brotherhood is proud to partner with its members to turn shared values into increased financial support for the Good Shepherd Lutheran School Sustained Giving Emphasis Program. Through the Member Matching Gift program Lutheran Brotherhood members have the opportunity to have their gifts to Good Shepherd Lutheran School matched.
Who May Participate?
You are eligible to participate in the Member Matching Gift program if you are a Lutheran Brotherhood member and have a Lutheran
Brotherhood life or health insurance contract or annuity contract, own shares (individually or jointly) in a Lutheran Brotherhood Mutual fund, or have a Lutheran Trust product. Your spouse and children age 21 and under are also eligible if they meet these same requirements.
What gifts qualify for matching funds?
Monetary gifts of $25-$100 given from your own funds.

Monetary gifts of $25-$100 given from you own funds in the name of your eligible children or grandchildren age 21 and under.
What gifts do not qualify for matching funds?
Gifts that constitute payment for tuition, books, fees or similar items.

Gifts given in someone else's name or from someone else's funds. (Exception: parents and grandparents may donate a gift in the name of their eligible children and grandchildren age 21 and under).
How to apply for matching funds.
If you are a current member, Member Matching Gift application forms are available at both the church and school offices. Simply complete the application and return it to the church or school office along with your check made out to Good Shepherd Lutheran School.
If you are not currently a member, you may contact Lura Meyer at 343-9713 for information on becoming a member.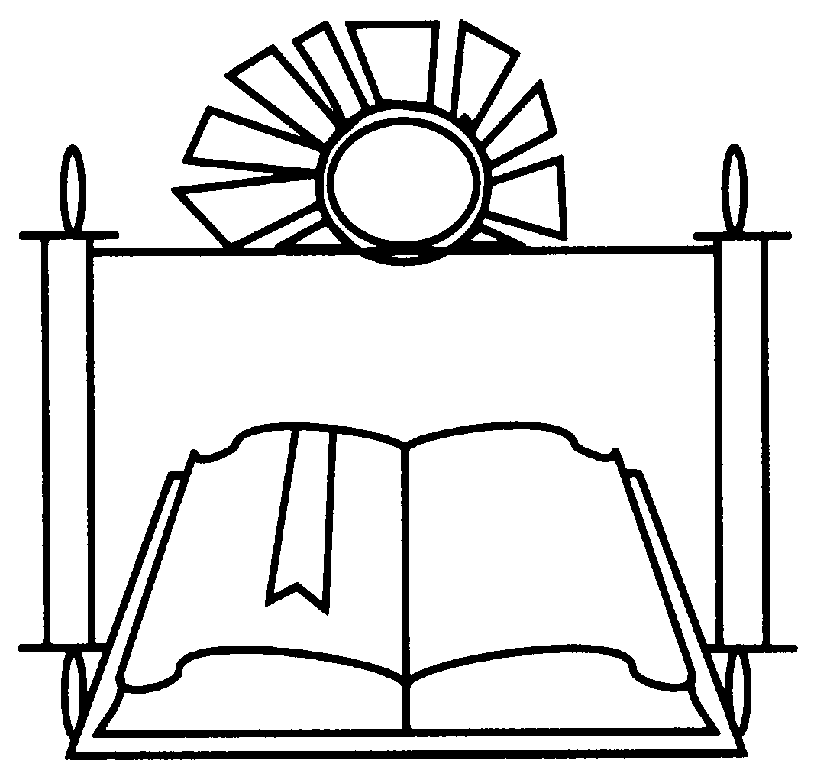 Journey Through the Bible

Join us as we read through the books of Galatians, Ephesians, Philippians, Colossians, 1 & 2 Timothy, and Titus. Introductions for each book can be found in the Narthex. Readings for each week from these books are discussed at the Morning Bible Study, Mondays, at 6:30 p.m. Go to the following web page if you are interested in some discussion questions:

www.cph.org Click on "Todayís Light Discussion Questions."

FROG News

Sunday, October 7 the group will be attending the Lutheran College Fair

in St. Louis at the Sheraton West Port Plaza. Please come along, even if you have already made college plans or if college seems a long way off to you. We will need some parents help carpool, please. October 14, 21 and 28 we will have regular meetings.