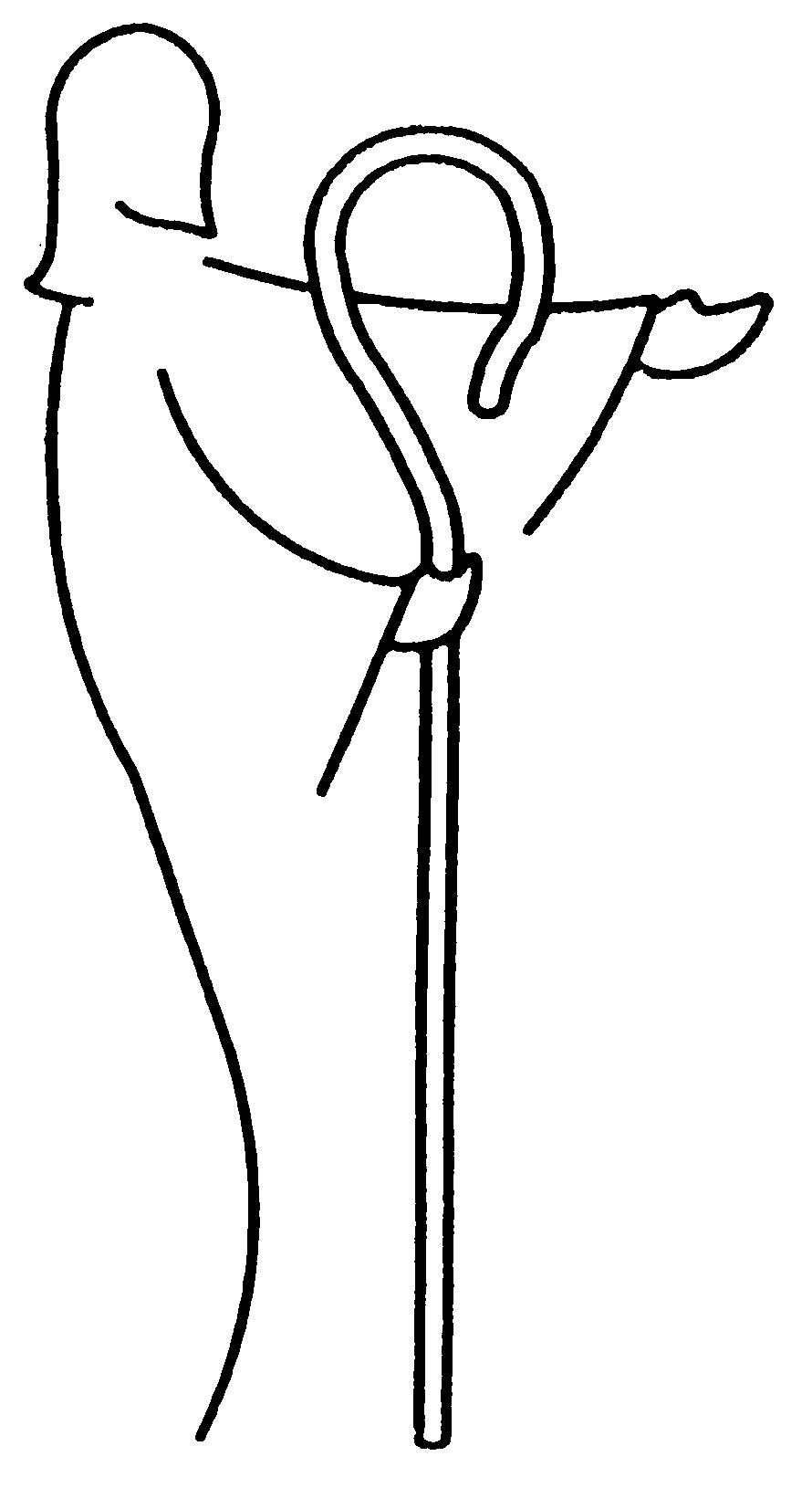 Love in Action
Good Shepherd Lutheran Church
1300 Belt Line Road Collinsville Illinois 62234
618-344-3151 (Church) 618-344-3153 (School) 618-344-3378 (Fax)
Pastors M. Walther & P. Hemenway Vol. 32 No. 11 November 2009
---
Greetings in the name of the Risen Christ!
I always look forward to the beginning of the month of November. Fall is usually fully underway, the trees are changing colors, the holiday season is just around the corner, and winter temperatures haven't fully kicked in yet. I have especially enjoyed celebrating November "Midwest Style" the last few years. Whenever I see an artist's depiction of autumn in America, it usually reminds me of the landscape and scenery that surrounds us here in the middle of the U.S. I love it!
As much as I enjoy all the things mentioned above, one of the biggest reasons I enjoy the month of November is that it means that we as a church have just celebrated the recognition of the Protestant Reformation. There are a lot of amazing and world-changing events that have happened in histor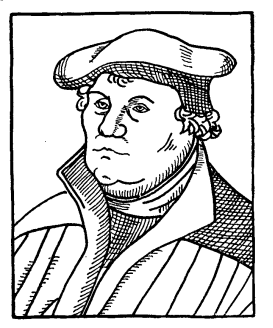 y, but you would be hard pressed to find one (apart from events documented in Scripture) that is as world-changing as the Reformation. On October 31, 1517, Martin Luther hammered his copy of the 95 Theses to the church door in Wittenberg, Germany, and the world has never been the same since.
Having an undergraduate degree in History, I have been taught ad nauseam about the impact of the Reformation. Unfortunately, the academic world usually misses the main point. Certainly, the Reformation had a tremendous influence on every aspect of life. Academically, socially, medicinally, politically, artistically, and almost any other area of life you care to name; the Reformation had a huge influence on it. But to focus on those things is to focus on the wrong point of importance about the Reformation. It also misses the importance of what Luther was trying to accomplish by his actions because none of that mattered to Luther. What Luther was interested in was teaching the Word of God in its purest form so that people in the churches understood what was truly important for salvation: faith in the redemptive work of God's only Son, Jesus Christ.
Can you imagine a world that where you couldn't read the Bible in your home? Or a church that preached and taught that you needed not only faith but also works for salvation? How about having to read Latin, Greek or Hebrew because there was no such thing as an English translation of the Bible? And you only had to worry about that if you were one of the very, very few people who even had access to a Bible. All of the situations just mentioned were the norm before the Reformation! So this month as you read your Bible in English and in your home, and as you are able to take comfort and assurance in the fact that our salvation is a gift from our Heavenly Father that we have by grace through faith, and that you are able to point to your baptism as assurance of that salvation, remember all of that was made possible because of God working through a man named Martin Luther during what we now refer to as the Reformation. What a wonderful gift we have been given by our God and may He give us thankful hearts this Thanksgiving and every day for the benefits we enjoy that He brought about through the Reformation. Pastor Hemenway
Parish Nurse
CAPS , Children of Aging Parents meets the 2nd Tuesday of each month at 6 p.m, at The Fountains of Troy, 39 Dorothy Drive, Troy, IL 62294. Topics are - Coping with a Manipulative Parent, Preparation for Caregiving, Tips on Caring for Your Caregiver, Selecting and Communicating with a Physician, & Guidelines for Understanding the Elderly. If interested contact Andrea Simpson at 618-667-1342.

Starting Soon - Grief Share, a special weekly support group for people who are grieving the death of someone close to them, will be starting during the first week of December. Lynn Cook, Parish Nurse, will be the facilitator. At Grief Share, you'll learn valuable information about recovering from your grief and renewing your hope for the future. You'll be around people who understand what you are feeling. This group is sponsored by people who understand what you are experiencing and want to offer you comfort and encouragement during this difficult time. If you are interested or have questions call the church office and leave your name and Lynn will contact you, 344-3151, or e-mail Lynn at lcookparishnurse@charter.net.
Congregational Life
Blood Drive: November 2 from 2-6 p.m.
Braille Workers: November 5 Meet in the parking lot at 8:30 a.m.
Blood Pressure Screening: November 8 in the connecting hallway
Congregational Life meeting: November 9 @ 7:00
Life Line Screening
Life Line Screening, the largest mobile vascular screening service in the nation, will be available to the community on December 1 from 9-3 in the Fellowship Hall. Look for upcoming information on how you can schedule an appointment for one or all of the screenings, including screenings for stroke, osteoporosis, abdominal aortic aneurysms and peripheral arterial disease, using ultrasound equipment. Other tests are offered as well.
Food Baskets
The Board of Congregational Life will be making food baskets available for those desiring it, on Saturday morning, November 21. If you are interested in receiving a basket, please contact the church office, 344-3151, by November 16, and leave your name, phone number and number of family members. Pick-ups will be in the lower level of the church between 9:30 a.m. and 10:30 a.m. that day. If you are unable to pick up the food, delivery is possible.

Red Cross Blood Drive
Good Shepherd will be hosting the American Red Cross Blood Drive on Monday, November 2, from 2:00 until 6:00 p.m. The blood drive will be in the fellowship hall of the church. Please consider donating for this needed cause.
Crossroads
Please join the Good Shepherd CROSSroads group at our upcoming events. CROSSroads is a fellowship group for singles, couples and families with the goal of creating and strengthening friendships within our church. Upcoming events: Nov. 8th - potluck following late service, pizza will be provided, please bring a side dish to share. Nov. 14th - Leaf raking with the Junior Youth. 9 a.m. - 2 p.m. Bring a sack lunch. At 2 p.m. we will meet back at church for hot chocolate and prayer. Join us for this opportunity to serve and fellowship with our youth. Dec. 4th - Tacos and a movie (details to follow). December 13th - Potluck after church. For more information and updates visit our facebook page or e-mail klosterjoy@sbcglobal.net.
MOPS
MOPS - Calling all Mothers of Preschoolers! If you have a little one at home, babies to Kindergartners, come join us for fun and fellowship. We meet twice a month. Our November dates are: November 6th - playdate TBA and November 20th - meeting up at church "Organizing our Homes Together" 9-11a.m. Our December events are: December 4th - Christmas Cards (get your Christmas cards done while chit-chatting with friends) 9-11a.m. church fellowship hall. December 18th - meeting at church "Sharing Traditions Together" 9-11a.m. For more information or to get on our mailing list, e-mail Carrie Kober at ckrenning@hotmail.com or call (618)346-1158
MELHS Eighth Grade Visit Day
The Metro-East Lutheran High School annual Eighth Grade Visit Day will be Wednesday November 25. An invitation is extended to all eighth graders to join us for this day of introduction to Lutheran High. Registration begins at 9:00 a.m. & the event will end by 1:00 p.m. Please call the MELHS office at 618-656-0043 to reserve your spot. Parents are also invited to attend an information session at 10:00 a.m. on November 25. Lunch will be provided for all who attend.
30th Annual Night of Knights
Please join us at the Gateway Convention Center for the 30th Annual Night of Knights Dinner Auction, Saturday, November 14. Enjoy an evening of fellowship in support of our Lutheran High School.
This wonderful event is a great opportunity for you & your family & friends to meet our Lutheran High family – as the students, parents, faculty & staff of MELHS will be your hosts for the evening.
The purpose of the auction is to raise funds to help keep the cost of Christian education affordable for all. We are blessed to have MELHS in our area. With the support of friends, family & our Association churches we can provide secondary Christian education for the young people of our congregations & communities.
Reservations available through October 28. Contact the MELHS office at 618-656-0043, $50 per person. Seating 8 per table. The evening includes dinner as well as a silent & oral auction. We hope you can be a part of this very important event!
Thanks to our Association Congregations whose purpose is to provide secondary Christian education for the young people of their congregations & communities: Zion – Bethalto, Good Shepherd – Collinsville, Holy Cross – Collinsville, Trinity – Edwardsville, St. James – Glen Carbon, Faith – Godfrey, Concordia – Granite City, St. Paul – Hamel, St. John – Maryville, St. Peter – Prairietown, St. Paul – wood River, & Trinity – Worden.
Financial Peace University - 2010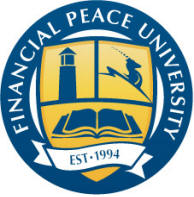 Do you have too much month at the end of the money? Would you like to learn how to use a budget, talk about money with your spouse, and handle money God's way?

Financial Peace University is a 13-week video hands-on workshop that will change the way you think about personal finance. Personal finance advisor Dave Ramsey teaches about how to save money, live on a budget, communicate about money, eliminate debt, find bargains, and experience the joy of giving. This is not an investing class or a Bible study (although Biblically-based).

On average, a family pays off $5,300 in debt and save $2,700 in just 13 weeks. Maybe you heard about the last round of Financial Peace University that ended earlier this year from one of the approximately 70 members who went through the class? You will hear their success stories during class. All former graduates are invited.

"The scariest thing about FPU was letting go of "my way" of doing things, giving this whole thing to God and letting Him guide my path. I was a huge skeptic in the beginning, however with reassurance from my 'accountability person', much much prayer and perseverance, I'm two debts away from being DEBT FREE. I never thought I could save money EVER in my life - I'm a spender, but it actually happened!" said Julie Wrigley, FPU class graduate.

Want to know more about what the class is about? A free preview will be Saturday, November 7th at 3 p.m. in the fellowship hall.

Classes start January 16, 2010 at 3 p.m. and the cost for Good Shepherd members is $50. Half the cost of materials for Good Shepherd members is covered by a donor. Non-members are welcome and the cost for them is $99. Babysitting provided. Materials will be ordered December 7, 2009 – so start saving today. Skip your morning "5 bucks" coffee once a week from now until December and you will have the cost of the materials covered!

Coupon Report #3

First of all, I want to apologize for not having a coupon report in the newsletter for the last couple of months. I guess I got too involved with using so many of the coupons that you've so generously provided me with that I would somehow miss the deadline to submit my report. It's been a really busy couple of months with KMart having Super Double Coupons up to $2.00 again. They even had two weeks of doubling in one month! I have been able to get lots of free or almost free items from there, in addition to taking advantage of Shop n' Save's "$10 off a $50 Purchase" on Thursdays. One time, when I was using lots of coupons for free dog food, cat treats and jars of baby food, I was able to get my bill down to just 60 cents! Now, that was fun! Let's just say that they are beginning to know me there!

I've given up on trying to count how many items I am donating to each location, but I know that I've recently given just about a hundred items to the Humane Society again. I have lots of coupons to still redeem for even more pet food and treats. During KMart's last week of doubling coupons, I was able to get 48 boxes of cereal for 25 cents per box. I still have to distribute most of the items from that week, but was able to get free deodorant, paper plates and dog and cat treats to name a few of the items. They did limit the number of coupons people could double to 10 per day, so I couldn't collect as many items as I did in the past when the limit had been 25 and at the beginning, even 75. Walgreens is also a good source for free items with their Register Reward program. I just have to be sure to use all of the Register Rewards I earn before they expire which is usually in two weeks. I try to use them on more free items that are featured in their ad the following week. I can use coupons on those items too. I have recently gotten free lotion, toothpaste, toothbrushes and body wash using that system. In addition to all of that, I've collected many free items from Walmart and Target using coupons. Two items that come to mind from there are free disposable razors for men and boxes of Poptarts that cost 8 cents.

So, hopefully, you can tell that I've been putting hundreds of your coupons to good use and keeping myself very, very busy in the process. It's almost like having a full-time job! A special "thank you" goes out to whoever cuts them out before giving them to me and whoever even sends along the restaurant coupons. My husband and I have used quite a few of those, epecially on days when I've been out shopping at several stores and didn't have time to cook dinner! Thanks also to the person who left a check box full of "No Expiration Date" coupons. I'm sure that I'll use a few of those one day too. Someone even sent coupons from magazines or coupons they received in the mail. I'll be happy to get any and all coupons that you won't be using. I never know when or where I will find the next bargain that I can get to donate to one of the area food pantries. They seem to be happy to get all of the boxes of stuff I drop off. Please remember, I couldn't do this without you. So, please keep bringing your coupons to church and I will continue to use as many as I can. I was even giving out coupons in the checkout aisles at KMart when people were in line with their carts and didn't even know that they were doubling coupons! I've also been able to help out my friends and family with extra coupons for items that they use. Thank you and God's blessings for helping me to do this service. If anyone would like to know more about this project or is just interested in saving some money, please feel free to contact me at 344-5305. Maybe I'll even have some coupons that you can use. Debbie Jones

Youth Groups

High School Youth Calendar
November 1 REFUGE 6-8 p.m.
November 6-8 CU Chicago Visit
November 10 The Deepend "Paul in Rome" Part 2
November 15 REFUGE 6-8 p.m.
November 24 Thanksgiving Dinner
November Refuge Activities

November 1st is Pumpkin night! Bring a pumpkin for carving or any others that you no longer want! We'll have a carving contest, play pumpkin bowling, and hear about the pumpkin gospel. On November 15 it's Fifties Flashback night! Come dressed in fifties attire, be ready to perform a lip sync with your friends, and play some goofy games. We'll be discussing our changing times and what we must hold onto!

Youth Thanksgiving Pot-luck Dinner

Thanksgiving is a wonderful time to gather with family and friends and remember all that God has blessed us with big or small. We are going to gather as youth to have our own Thanksgiving dinner the Tuesday before Thanksgiving, Nov. 24. Come at 6:30, dinner will be served at 7:00 and we'll play some games after dinner until 9:00 p.m. This event is open to high school and college students, especially since many of them will be around that week! Please sign up on the youth board and write down what dish you will bring! It doesn't have to be traditional foods, bring whatever you're good at making!

Jr. High Youth Fall Clean-up Confirmation Event

So many members and people in the community struggle to be able to rake up all the leaves in their yards before the first snow! The Jr. High youth and Crossroads young adult group will be helping by going in teams to rake for them! Please sign up for this event on the Jr. High youth board and let us know if you will be bringing a rake. We will meet at church at 9:00 a.m. Saturday, November 14, split into teams and then drive to those homes. We'll break for lunch at noon and then finally at 2:00 we'll return to church for a hot chocolate warm up and closing devotions. We'll be completely finished by 2:30 p.m. Please bring a sack lunch and drink!

Fall Clean Up, November 14

If you would like to have the Jr. High and Crossroads come to your home to help rake please send an email to Jaime Brinkmann at jbrinkmann@goodshepherdcollinsville.org,,call the church office or sign up after services starting November 1. We will be able to help between the hours of 9:00 a.m.-2:00 p.m. Please let us know your address, phone number and the approximate size of your yard!

December Confirmation Retreat

The form for the December Confirmation Retreat, is the same that was sent for October. Please see the church website under youth for links to the forms. A printed form can also be found next to the youth board. Please turn that form in & the $50 by November 7 if you have not turned it in by the earlier October due date. Thank you!

College Care Packages

Students that are living away from home, care packages were sent in mid-October to those who gave me their addresses. If you have a student that did not receive a package and you would like them to be on a care package list, please give their name and address to Jaime Brinkmann! Students living at home are also remembered through cards and small packages! Please pray for our 18-25 year olds studying and working through this busy and stressful time in their lives!

5th & 6th Grade Youth

The 5th and 6th grade youth will meet on Nov 1 for their regular gym night. On Nov 15 they will meet at the home of David and Valerie Thompson for a bonfire and wiener roast. They live at 31 Strawberry Lane in Caseyville. A sign up sheet will be in the narthex during November.

Peanut Butter and Jelly Gathering

Each year the Good Shepherd Lutheran Women's Missionary League (L.W.M.L.) sponsors a drive to gather peanut butter & jelly for the Concordia Seminary food pantry. These items are in great demand & much appreciated by the seminary. Please place items in the boxes in the connecting hallway. The final in-gathering will be November 9th. Thank you for your assistance.

Scrapbooking/Craft Night

November 20 will be our last Scrapbooking/Craft night of the year. If you don't have a craft project to work on, come and address Christmas cards while enjoying the fun of a ladies' night out! Bring a snack to share and your own soda. Park on the lower level. Come anytime between 5:30 and 11.

"New Song" Bible Study

The Saturday morning Bible study will begin a new book in the "A New Song" series on October 31. "I Have Set My King on Zion" is a 6 week Woman's Bible Study Devotional book. There is a devotional for each day of the week based on a Psalm of the week. On Saturday we meet from 8:30-10:00 a.m. in the Conference Room for the Group Bible Study. The books are $13 and can be picked up in the church office. There is a library copy available for use if you do not wish to purchase your own.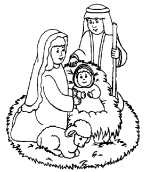 SS Christmas Service
The children will soon begin working on the special children's Christmas service. The service will be held on Dec 20. This service is an excellent way to share the real meaning of Christmas with your family and friends. Sign up sheets will be sent home with all the children in Sunday School. Extras will also be in the narthex. Those wanting a special part must have their forms turned in by Nov 22.
Reformation Party
All church families are invited to the Annual GSLC Reformation Party on Saturday night, October 31, from 6:30-8:30 p.m.. Stay as long or as short as you'd like. There will be cookie decorating, crafts, and games for kids of all ages as well as a great social time for adults. Bring your whole family and a snack to share. This is a free event so invite all your friends, neighbors, and relatives as we celebrate our reformed church! The theme this year is Christ's Royalty and all royal subjects are welcome to come dressed in appropriate costume if desired.
Candy donations for the Reformation Party can be placed in the box in the connecting hallway or be taken to the church office.
Official Acts
Baptisms (Children): Alayna Naomi Schnare, Sophia Grace Swarthout, Olivia Catherine Swarthout, Isabella Caroline Swarthout, Adilyn Ruth Click
Received Through Transfer: Dawn, Ella & Kiana Schnare from Holy Cross, Goehner, NE
Marriage: Nicholas Michael DeLaney and Tonya Marie Coppedge
Funeral: Carolyn Sue Shasteen
Souls: 1,722 Comm.: 1,408
Special Puppet Presentation
The St. Paul's Lutheran Church, Des Peres, puppet team, "H.I.S. Puppeteers" (Hands In Service", would like to invite you and your family to their musical performance during the Sunday School hour on Sunday, November 1. The musical, "Come Along for the Ride", shows us that no matter what may come our way, Christ is always in charge. He loves us and wants us to follow Him in all we do! See you there!
Boar's Head Christmas Festival
Four choirs, period instrumentalists & an elegantly costumed cast of over 150 invite you to the Boar's Head Christmas Festival, a 1300 medieval Christmas pageant celebrating the birth of our Savior, Jesus Christ at Peace Lutheran Church at 737 Barracksview Road, St. Louis. Dates are Thursday, Dec. 3, Friday, Dec. 4 & Saturday, Dec. 5 at 7:30 p.m. & Sunday, Dec. 6 at 4:00 p.m. & 7:30 p.m. Free tickets (limit six per person) are available at 8 a.m., Monday Nov. 2nd on a first come, first served basis by calling the church office at 314-892-5610 or going in person to Peace Lutheran. Additional information is on our website at www.peacelutheranstl.org. Click on "Boar's Head Festival". Posted
Lutheran Women In Mission
All ladies of the church, and their friends, are invited to attend our monthly meeting, which will be held Thursday, November 5, 2009. The meeting starts at 6:45 pm in the Fellowship Hall. Our program for the evening is the Costa Rica Mission Report presented by Jaime Endorf, teacher at MELHS, along with some of the students who accompanied her on this trip. It was a wonderful experience and we're looking forward to hearing all about it.
There will be an ingathering of jars of peanut butter and jelly, which will be distributed to the students at Concordia Seminary in St. Louis. At this meeting we will also be handing out names of family members obtained from Lutheran Children and Family Services for which we will purchase Christmas gifts. If you wish to participate in this particular charitable event, the wrapped gifts will be gathered at our December meeting in time for distribution by LCFS.
Don't forget to mark your calendars for the Fall Soup and Salad Luncheon LWML will be sponsoring on Sunday, November 22nd after second service. Members are being asked to provide salads and/or desserts. Contact Donna Kober to sign up for one or more of the following: Vegetable salad, lettuce salad, pasta salad, jello salad, and/or a dessert of your choice. There are also opportunities to help before, during or after the luncheon. Anything you can do to lend a hand will be very much appreciated.
Lots of things are happening in November………you won't want to miss the opportunity to enjoy many hours of fellowship with other Christian women. Hope to see you at these events!
Lunch Bunch
On November 17, we will go to Pizza Man in Troy for lunch. We will meet on the church parking lot at 11:30 a. m. Please call Mary Preuss (288-9525) by November 15 so we can make a reservation for you. Everyone is welcome to join in the fellowship as we support each other in our faith.
Clergy Appreciation
This month has been designated "Clergy Appreciation Month" by our Synod. We are encouraged to demonstrate love, appreciation, and encouragement for our pastors. Here are some of the ways suggested by the Commission on Ministerial Growth and Support for us to carry this out:
"Pray for your Pastors. Ask God to shower your pastor with an abundance of love, hope, joy, faith, peace, power, wisdom and courage. Pray for maturity and growth in the faith, and that his work among us will be a source of joy for him.
"Express appreciation orally. Your pastor appreciates words of encouragement. Consider sharing complimentary remarks to others about the gifts of your pastor, occasionally in his presence.
"Express appreciation in writing. A spoken compliment is always welcome, but a written one can be read over again for years. So, when you hear or see something you like from your minister, write an appreciative note.
"Live in peace. Appreciation is more than cards and gifts, it's an attitude. Do not get pulled into petty diversions that unnecessarily bring strife and discord. If you hear a negative comment, respond with a positive one. If misinformation is being spread, correct it with the accurate information. Or, if people are gossiping, just walk away. Not only do you honor your pastor in this way, but you give a practical testimony to God's grace and mercy."
We are blessed to have loving, well-trained, and dedicated pastors at Good Shepherd. We thank God for their work among us. Paul Lauber, Chairman, Board of Elders