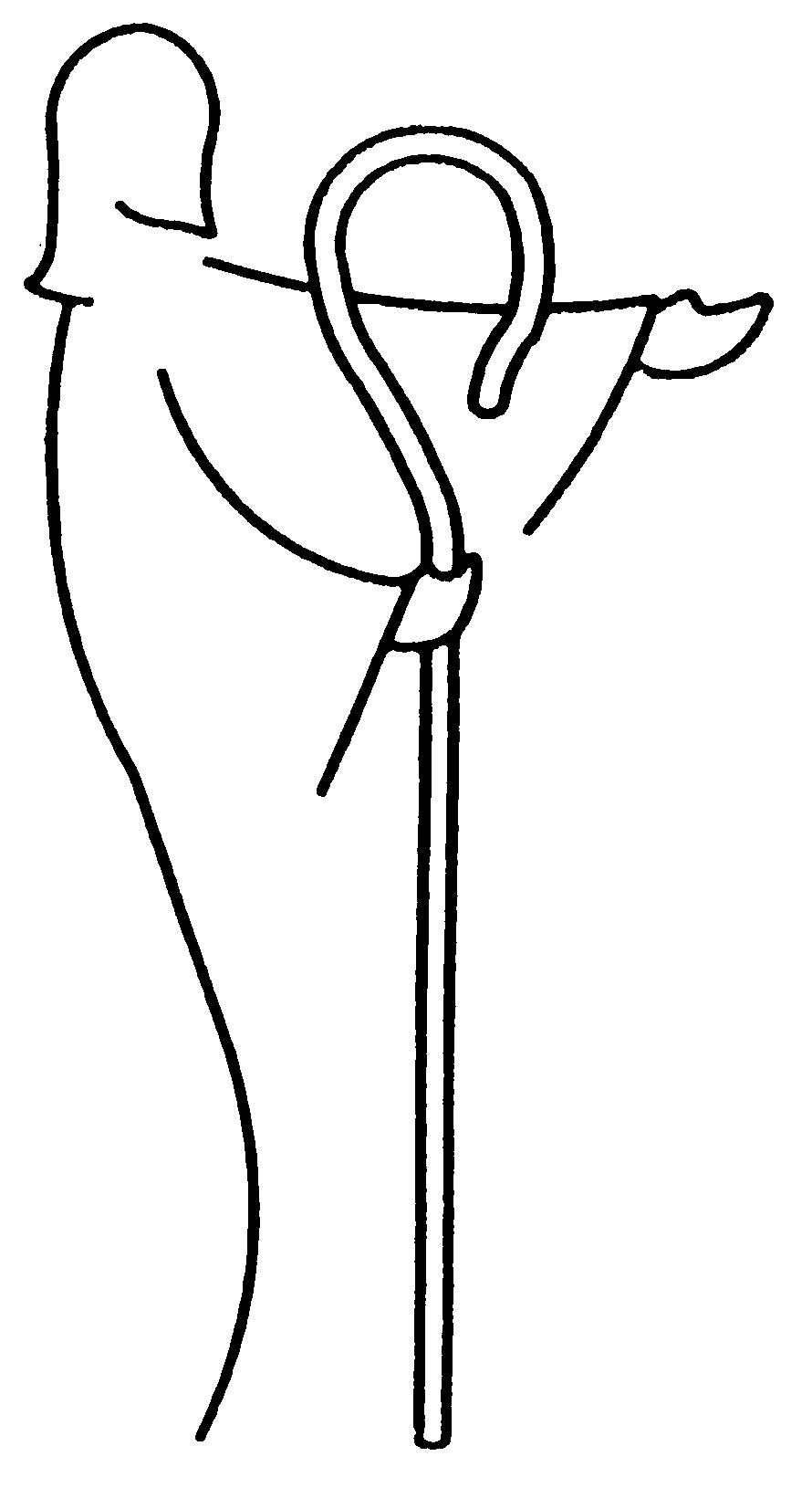 Love in Action
Good Shepherd Lutheran Church
1300 Belt Line Road Collinsville Illinois 62234
618-344-3151 (Church) 618-344-3153 (School) 618-344-3378 (Fax)
Pastors M. Walther & P. Hemenway Vol. 31 No. 11 November 2008
---
Voting as a Christian
On the front cover of this yearís Illinois Family Institute Voterís Guide is a quote from President Abraham Lincoln:
"Elections belong to the people. It is their decision.
If they decide to turn their back on the fire and burn their behinds,
then they will just have to sit on the blisters."
When it comes to politics the New Testament first of all urges us to distinguish between the two kingdoms. "Render unto Caesar the things that are Caesarís and unto God the things that are Godís" (Matthew 22.21). All Christianís are part of Godís kingdom. This is the realm of Godís promises and miracles Ė the realm of faith. Christians also live in manís kingdom. This is the realm of rulers and regulations Ė the realm of the law.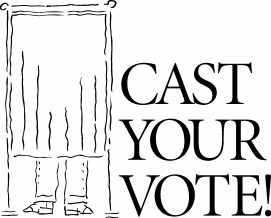 Godís kingdom is most important and deserves our highest priority. We support it with our faith, prayers, offerings, service, and love. Godís kingdom is most important because it is eternal, and it offers the greatest hope to all. While manís kingdom may not be as important as Godís, it is still important. First of all it is a gift of God. Second, it provides peace, safety and protects the general well-being of people. Even if this is imperfect, it is better than nothing. We support manís kingdom with our obedience to laws, taxes, prayers, and our influence. In many countries there are very few opportunities to influence the government. But in our country there are ample opportunities: We are free to speak for or against leaders and their ideas, and we have the opportunity to vote for or against them.

We urge our members to be informed about the leaders we elect and to choose those leaders who will lead the government according to Godís standards of law and order in society (Romans 13.4). The Illinois Family Institute Voter Guide (provided in the Narthex of the church) is a helpful way to learn about some of the positions held by those running for elected office. For more information Christians should go directly to the candidateís websites to read and compare. Christianís should pray for Godís guidance when voting. They should continue to pray for the decisions that our leaders make when elected. Above all Christians should live according to Godís highest standard of love so that we might be a blessing to neighbors and to the country in which we live.

The Revelation of St. John

The Apostle John was the last of the Twelve. Near the end of his life he saw a church coming under persecution and being torn apart by false teaching and worldly temptations. In this situation the Holy Spirit led John to write the last book of the New Testament. John used a style that wouldnít make sense to people outside the church. But those who belonged to Christ and believed in His salvation, this letter would bring comfort and encouragement. John envisioned the trials and tribulations that Christians would have until the second coming of Jesus. But he also envisioned and proclaimed the victory that Jesus has and will have over all that oppose Him. As we are studying this great book in our Sunday morning adult Bible class (9:15 a.m.), we are joining with the saints, past, present and future, who have and will overcome by the blood of the Lamb. We invite you to come and learn more about this so that you might be fortified in your faith in the face of trials and temptations.

Food Baskets

For many years, twice per year, our Board of Congregational Life has assembled food baskets to be delivered to those who may need help at that particular time. This year, we are trying something different. If you could benefit from this effort, please contact the church office at 344-3151, & provide your name, address, phone number, as well as how many are in your family. Then, you may pick up the food at the outside, bottom level of the school on Saturday, November 22, between 9:00-10:00 a.m.

Lutheran Womenís Missionary League

Thursday, November 6th - Our monthly meeting begins with fellowship time at 6:45 pm in the Fellowship Hall. Our speaker will be Jeremy Becker who will talk about his mission trip to Alaska where he and his group taught Vacation Bible School to the Native American children this past summer. Come and bring a friend to enjoy the evening with us. Our in-gathering for this month is peanut butter and jelly for the Seminary students. Missed last monthís meeting? Then go to the Good Shepherd Website to catch up on our activities!

Sunday, November 23rd-The LWML Fall Soup and Salad Luncheon is from 11:00 am to 1:00 pm in the Fellowship Hall. There will be a large selection of homemade soups, salads, bread, and desserts. A free will offering will be taken for the luncheon. In addition, the "Country Store" will have many items for sale, such as baked goods, jams & jellies, baby quilts, rag rugs and craft items. All proceeds will go to Missions. So, come and enjoy good food and fellowship!

Mission Guild for Lutheran Women

The Mission guild for Lutheran Women will hold its next meeting on November 10, at Zion, Belleville. The meeting will begin at 9:30 a.m. with brunch. The program will be presented by a group of students from Metro East Lutheran High School who spent a portion of their summer working in Mexico.

We hope that you will be able to join us. Among items to be discussed will be the future of the Mission guild for Lutheran Women.

Peanut Butter and Jelly Gathering

Each year the Good Shepherd Lutheran Womenís Missionary League (L.W.M.L.) sponsors a drive to gather peanut butter & jelly for the Concordia Seminary food pantry. These items are in great demand & much appreciated by the seminary. Please place items in the boxes in the connecting hallway. The final in-gathering will be November 10th. Thank you for your assistance.

What Does a Helping Hands Grief Support Volunteer Do?

Grief Support is a new ministry at Good Shepherd. The goal of the ministry is to support those who have recently lost a family member with friendship and fellowship during a difficult time.

So what does a grief support volunteer do? Anything a friend would do Ė typically visit or have lunch with the person every month or so for 1-2 hours. A grief volunteer may accompany the person to church and Bible class for awhile. As time passes, a grief support volunteer may remind the person of all the fellowship activities we have at Good Shepherd Ė book club, quilting, choir, lunch bunch, etc. and perhaps make introductions so that the person feels comfortable.

A grief support volunteer is never expected to provide counseling services, just friendship! So thereís no experience needed Ė just a willingness to serve your neighbor. The time commitment is approximately 1-2 hours a month Ė and the "hours" are totally flexible Ė you can work around your familyís schedule or get your family involved.

What a great way to make meaningful connections and serve in Godís vineyard! Volunteers are needed today! Please contact Pam Meister at 618-799-9348 to start.

Grief Support Seminar Ė Call for Volunteers, November 1 from 9 a.m. Ė 11:30 a.m. Come learn what it means to be a mentor & hear from a trained grief counselor, Pastor Bill Hemenway. Please call the church office at 344-3151 to sign up. By Pam Meister

MOPS

Good Shepherd MOPS will meet on Friday, November 21st from 9-11. This month we will get tips on buying & preparing meals Ė this is a donít miss meeting for all busy mothers of preschoolers! The MOPPETS team will provide childcare & breakfast will be served. This is an excellent way to connect with other mothers of preschoolers, so join us & bring a friend. For more information, call the church office at 344-3151.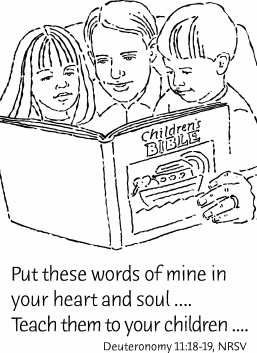 LCMS International Student Ministry

The LCMS International Student Ministry (ISM, Inc.) group is looking for Prayer Partners. Their goal was to have 9000 Prayer Partners for 2008. They are currently behind by about 600 people. If you would like to get involved & receive the ISM, Incís newsletter, The Doorstep, so that you can pray for specific prayer requests, please send your name & address to the following address: ISM, Inc., PO Box 22, Stevens Point, WI 54481; Ph: 715-677-4877; Email: isminc@isminc.org

"Church Basement Ladies"

Church Basement Ladies is a hilarious & heavenly new musical comedy that is making its St. Louis area debut! This comedy is based on the best selling book "Growing Up Lutheran". After selling out for three solid years in Minneapolis, Church Basement Ladies is on the road to Chicago, Madison, & is now coming to the Florissant Civic Center Theater.

For every group ticket sold to Church Basement Ladies, the Florissant Fine Arts Council will donate $2 to Habitat for Humanity, to be generously matched by Thrivent Financial for Lutherans. Thatís $4 for every group ticket donated to Habitat for Humanity!

Seventeen tickets are left for the Saturday, October 25, 2:00 p.m. performance. The cost is $25 & are available in the church office. Please get your tickets as soon as possible.

Blood Drive

The National Honor Society of Metro East Lutheran High will be hosting a blood drive on Saturday, November 1st from 10 a.m. Ė 2 p.m. in the Media Center in conjunction with the Fall Craft Fair. Come & give the gift of life, & then take care of your Christmas gift list! For speedy service, call the MELHS office for an appointment time at 656-0043!

Lunch Bunch

On November 18 the Lunch Bunch will meet in the parking lot at 11:15 and go to Our Lady of the Snows Shrine Restaurant. Bring a friend and join us for some Christian fellowship. Please call Wilma Mitchell (345-7123) or Mary Preuss (288-9525) by Nov. 17 to make reservations.

Lutheran Child and Family Services

If you as an individual or your organization would like to helpsome one less fortunate this Christmas, please consider joining Lutheran child & Family Services as we strive to make the season a joyous one for the people we serve. We will provide names, ages, sizes, & special interest/needs of clients. Your thoughtful donation are warmly appreciated by the Agency, the children & families who will benefit from your support. Please contact Wanda Rollins, ext. 31 or Janet Keiser, ext. 27, at (618) 234-8904.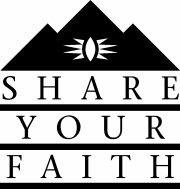 WitnessingóA Lifestyle

Family Shield Ministries will present WitnessingóA Lifestyle seminar at Concordia Seminary, on Thursday November 13. The seminar will begin at 8:30 a.m. & ends at 3:00 p.m. The registration fee includes the new book: WitnessingóA Lifestyle, additional training material, coffee bresks, & lunch. The cost of the seminar is $35 per person. The presenter/facilitator is Kay L. Meyer, president of Family Shield Ministries, host of the Family Shield radio program, & autor of the book. To learn more or resister call (314) 772-6070 or 1-866-370-6060. Or, send the registration fee to: PO Box 230015, St. Louis, MO 63123. You can also charge your registration at www.familyshieldministries.com.

Woman to Woman

Listen to Woman to Woman on KFUO AM 850 at 9:30 a.m. on Saturday with GSLC member Phyllis Wallace: Nov. 1, Help Your child Get to Sleep & Stay There by Dr. Jodi Mindell; Nov. 8, Heroes at Home; Nov. 15; The Win-Win of Adopting; Nov. 22,Thanksgiving to the Rescue by Charlie Plumb; Nov.29, Caught Between a Job and a Dream by Delatorro McNeal. Listen online at

www.womantowomanradio.com.

Boarís Head Christmas Festival

Four choirs, period instrumentalists, & an elegantly costumed cast of over 150 invite you to the Boarís Head Christmas Festival, a 1300ís medieval Christmas pageant celebrating the birth of our Savior, Jesus Christ at Peace Lutheran Church in South County on: Thursday, Dec. 4, Friday, Dec. 5, Saturday, Dec. 6, & Sunday, Dec. 7 at 7:30 p.m. & also at 4 p.m. on Dec. 7. Doors open one hour before each pageant. Free tickets (limit six per person) are available at 8 a.m., Monday, Nov. 3rd on a first come, first serve basis by calling the church office at 314-892-5610 or going in person to Peace Lutheran at 737 Barracksview Rd., St. Louis, Addition information is on our website at www.peacelutheranstl.org. Click on "Boarís Head Festival".

Book Club

Christian Fiction Book club is reading "Redeeming Love" by Francine Rivers for our November meeting. It is a retelling of the story of Hosea and Gomer set in California in the 1850ís Gold Rush. Join us at St. Louis Bread Company at 7 P.M. on November 17th.

Carload Conference

On November 8th the Southern Illinois District will sponsor a "Carload Conference" for church leaders from 9:15 a.m. to 2:30 p.m. at St. Mark Lutheran School in Steeleville. The conference will feature workshops for congregational leadersÖ Sunday School, Outreach, Church Constitutions, Stewardship, etc. If youíre interested in going along, please call the church office at 344-3151.

Official Acts

Baptisms (Children); Reese Paige Boyer

Marriages: Brandon Tyler Reeder and Kelly Marie Balaco

Funerals: Thomas Matthew Ashcroft, Norman Leonard Werner

Souls: 1,686 Comm.: 1,378

Reformation Vespers & Prayer Vigil

Join us October 31st for three vespers services beginning at 7:00, 8:00 and 9:00 p.m. The 25 minute services will be based on the Compline Service in the Lutheran Service Book. The rest of the hour will be devoted to individual prayer for the needs of our families, church, nation and world.