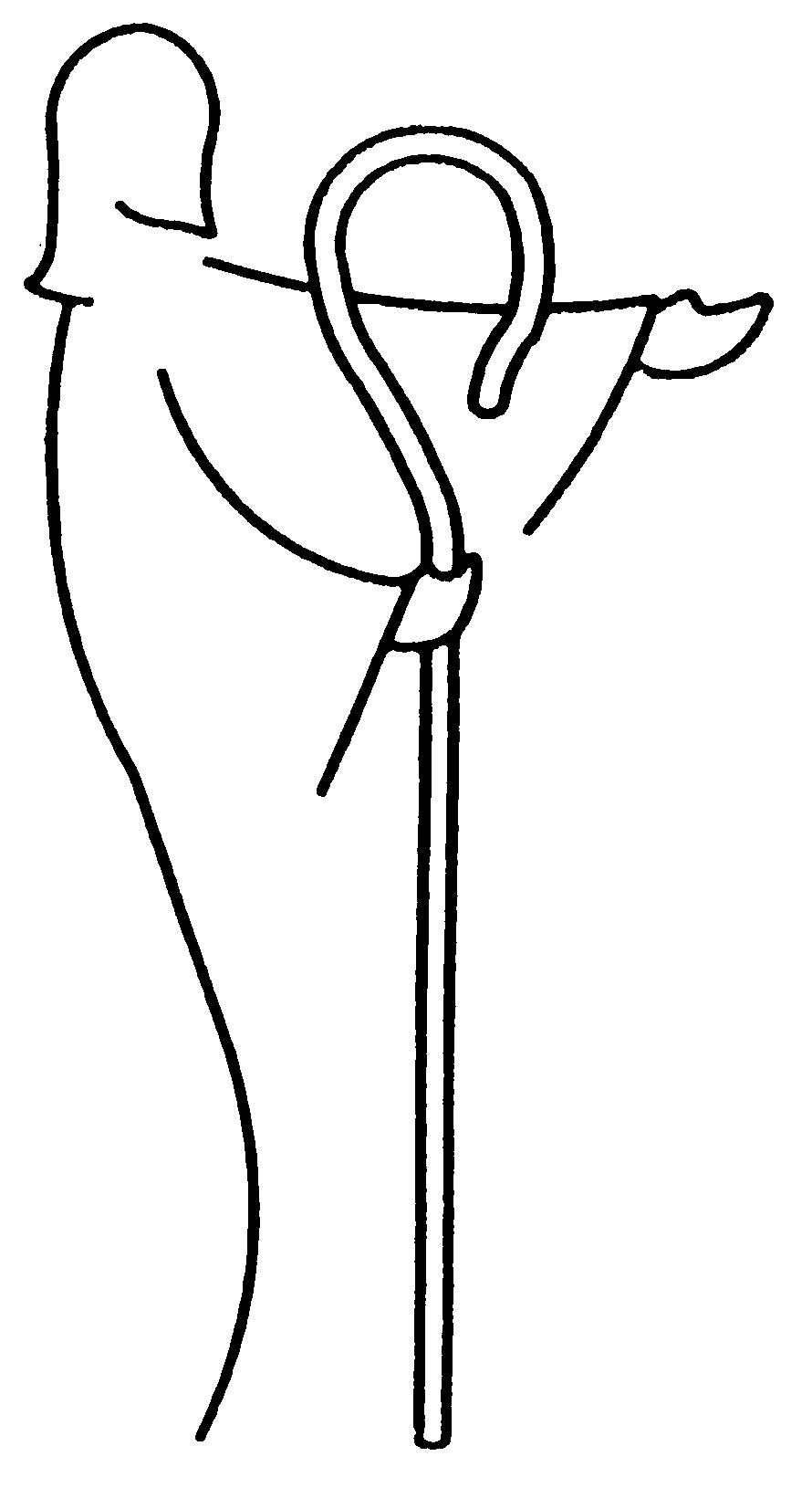 Love in Action
Good Shepherd Lutheran Church
1300 Belt Line Road Collinsville Illinois 62234
618-344-3151 (Church) 618-344-3153 (School) 618-344-3378 (Fax)
Pastors M. Walther Vol. 29 No. 11 November 2006
---
The Call Process – Pray the Lord of the Harvest…

The Call Committee has been formed to begin the process of finding another associate pastor. At our first meeting in September we discussed the ministry needs of Good Shepherd. One area of ministry that needs more support is in the area of youth. The Committee discussed the possibility of calling both an associate pastor who would devote a large share of his time to youth ministry as well as another worker who could help in the area of youth ministry. One possibility would be to engage the services of a Director of Christian Education intern. Like a vicar, a DCE intern serves in a congregation for one year before they complete their training and are called into full-time service. The next meeting will be held on October 22nd. At this meeting we will be carefully reviewing proposed job descriptions for both the associate pastor and a potential youth worker. Chairman Ernie Wentzel will also report on his interviews with our former associate pastors Bruce Osborne and Peter Hoft. Their perceptions of the associate pastor position at Good Shepherd will be very helpful. An important decision ahead of us is to decide whether we should try to call from the field (call a pastor who is currently serving in full-time ministry), or whether we should seek a candidate from the seminary. Normally the seminary placement process allows us to interview candidates that they select based on the needs that we present to them. The congregation can request one of the candidates. There is no guarantee that the seminary will place that selected candidate at our congregation. There are pros and cons to both calling from the field and calling a candidate from the seminary. Perhaps the most important part of the Call Committee's work is to encourage the congregation to pray for these calls. Only the Lord can guide a servant of the Word to us. To this end the Committee will be organizing a special prayer vigil as well as prayer suggestions for each month. Whether you can attend the Call Committee meetings or not, please keep this matter in your personal and family prayers. Jesus said, "Pray the Lord of the harvest to send laborers into the harvest" (Matthew 9.38). Pastor Walther

Security Procedures Reviewed in School

In light of recent school shootings, GSLS faculty and staff have reviewed their emergency procedures in case we should ever be faced with an armed intruder. Warnings will be issued through the intercom. Teachers will lock classroom doors. As needed students will be evacuated. All these procedures are important as well as secured doors, and security cameras. Nevertheless, we continually thank God for the security that He provides every day. And we also pray... "Let Your holy angels be with us that the evil foe may have no power over us."

Recycling

Members are encouraged to participate in recycling of paper and aluminum cans. On the average we receive a little over $100 per month currently. Your help could raise even more dollars for the work of God's kingdom.

Christian Outreach

The Christian Outreach Committee will be canvassing on Saturday, October 28th from 10:30 to 1:00 p.m. in the Collinwood neighborhood. We will be passing out fliers for Reformation and the Reformation Party.

Winter Outreach Event On Sunday, January 28th, we will have a special program on Mormonism. Rocky Hulse, director of the Nauvoo Christian Visitor's Center will speak. We will also have a supper and opportunities for questions and answers. For more information on the Nauvoo Christian Visitor's Center see http://www.nauvoochristian.org/home.htm

Church Property

Thanks to all who helped on the October 21 cleanup. We appreciate all the volunteers who help to keep our property and buildings in good shape.

Peanut Butter and Jelly

It's that time of the year again! We bring peanut butter & jelly & place it in the red wagon or marked box in the walkway. Then it will go to the Concordia Seminary food pantry. They are always so thankful for it. Please bring it by November 12th. Thanks to all who have brought it in previous years.

Congregation Life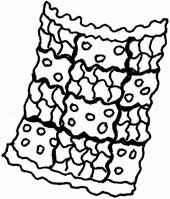 Members hauled two truck loads of quilts and other supplies to a transportation depot in St. Louis on Saturday, October 14th. These supplies were donated by area churches for Lutheran World Relief. The LWML ladies also prepared 100 layettes & 26 dress kits for Lutheran World Relief & 90 quilts & 1 box of soap. Good Shepherd Quilters meet every Thursday morning. If you are interested in learning the art of quilting, please call Shirley Wentzel at 344-8205.

Also thanks to all who have returned "Adopt-a-Bags." The groceries that you donated have helped to replenish our food pantry and to supply food for the Collinsville and Seminary food pantries.

The Progressive Dinner will be held on Sunday, December 3. Please watch for more information so that you can be part of this festive night out.

Other upcoming activities include: Blood Pressure Screening 11/4 & 11/5. Braille Workers 11/9 from 1 to 3. Adopt-a-Bags are to be returned by November 12. Thanksgiving Baskets will be delivered on Saturday, November 18th.

Progressive Dinner will be December 3rd. Details will follow.

Advent Soup Suppers will be served between services on Wednesdays, December 6, 13, & 20.

Bruce Kintz Receives Promotion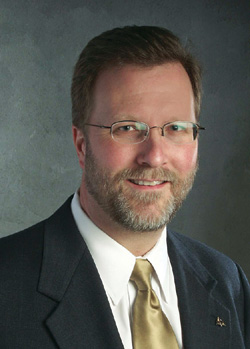 Bruce Kintz has been promoted to President and Chief Executive Officer of Concordia Publishing House. CPH is the publishing arm of the Lutheran Church Missouri Synod. Bruce has been with CPH for seven years as Vice-President. He will now be the eighth president in the publishing house's history. CPH produces a wide array of Christian literature including children's books, school curriculum, music resources, and theological volumes. Bruce will be installed on Tuesday, October 31st at Holy Cross Lutheran Church in St. Louis at 10:00 a.m. Members of the congregation are invited to attend. Pastor Walther will deliver the sermon. President Kieschnick will perform the installation.
Military Personnel Deployed
"Long May It Wave… O'er the Land of the Free, and the Home of the Brave!" This familiar line is from our country's National Anthem, and many men & women have served, & continue to serve, in our armed forces to preserve the God-given, cherished freedoms our flag stands for.
Currently many of our own members are serving in the Armed Forces, four of which are stationed in Iraq. For those who would like to send a note of encouragement & appreciation to these young men, following are their addresses: L. Cpl. Mark Daniels, 1st MLG Postal Det. #4 (K-9), Unit 42368, FPO AE 09386; L. Cpl. S. Petersen, Charlie Co., 1/24, 3rd Plt., Unit 43595, FPO AP 96426-3595; SPC Walther, Paul, 557 MCT, Ali Air Base (Tallil) Iraq, APO AE 09331; 1st Lt. Michael Morris, PSC 78 Box 1415, APO AP 96326-0014.
If you have a family member in the service, please call the church office with their name & address so they can receive regular communications from the church. We want to show God's love for them through our care & concern.
It has been suggested that the parents (or other family members) of our men & women in the Armed Services may want to form a support group to share information, help each other through this very stressful time, & jointly pray for the safekeeping of those so precious to us. Remember to always keep all of our country's dedicated Armed Services personnel & their families in your daily prayers. Through God all things are possible!
Military Family Support Group
First Meeting Nov. 10 at 6:30 p.m.
GLSC will begin a support group for parents or spouses of military personnel. Mrs. Sue Petersen will lead the group. A light supper will be served. Sue has two sons in the U.S. Marines. One formerly served in Iraq, and the other is currently deployed. The group is open to anyone whether they are members of Good Shepherd or not. If you would like more information please call Sue Petersen (345-7522) or Jenneane Musegades (345-8908).
Sowing & Growing Together
If you haven's started using the Scrip program yet – please give it a try – it is very easy & convenient & you will earn funds for our school! Simply fill out a registration form & purchase gift cards at face value – the vendors give the school a discount which is used for school funds & tuition credits! Stop by the school office or the table in the connector hallway for more information. Scrip certificates are great for holiday gifts & entertaining!
Mission Guild November 18
Mission Guild for Lutheran Women will meet at Zion Lutheran Church, Belleville, at 9:30 a.m. on Monday, November 18th. The speaker will be Dorothy Kaestner, Principal Gift Officer of the LCMS Foundation. All ladies are invited.
Lutheran Child and Family Services of Illinois
If you as an individual or your organization would like to help someone this Christmas, please consider joining Lutheran Child & Family Services as we strive to make the season a joyous one for the people we serve. We provide names, ages, sizes, & special interests/needs of clients. Your thoughtful donations are warmly appreciated by both the agency & the children & families who will benefit from your support. Please contact Wanda Rollins at (618) 234-8904, ext. 29, Janet Keiser, ext. 27, or Monique Leonard, ext. 30.
MELHS Fall Craft Fair
The Parents & Friends group of Metro-East Lutheran High School is holding a Fall Craft Fair at the High School on Saturday Nov. 4th from 9:00 a.m. to 4:00 p.m. & Sunday Nov. 5th from 12:00 to 4:00 p.m. The address is 6305 Center Grove Road, Edwardsville. Come enjoy the crafts, food & fellowship by supporting us in this fundraising effort for the high school For more details, call MELHS at 656-0043.

Concordia Publishing House Warehouse Sale

The savings are amazing at the Concordia Publishing House Warehouse Sale! On Saturday, November 4th, shop from 8 a.m. to 12 noon (note the new hours) & save up to 75% on a huge selection of books at great prices. Be sure to stop by & take advantage of the big savings.

Boar's Head Christmas Festival

Boar's Head Christmas Festival at Peace Lutheran Church on November 30 & December 1, 2, & 3. Evening services begin at 7:30 p.m. with an additional 4:00 p.m. service on Sunday. Tickets are required (limit 6 per person) & are available starting Wednesday, November 1st, at 8:00 a.m. on a first come first serve basis from the church office, 737 Barracksview Rd., St. Louis, either in person or by phone (314) 892-5610. The tickets are free. Posted.

Lunch Bunch

On November 21st we will meet on the church parking lot at 11:15 a.m. & go to Good Old Days in New Baden. Please call Mary Preuss (667-6513) or Wilma Mitchell (345-7123) before November 19th to make reservations.

Anniversary Committee Meeting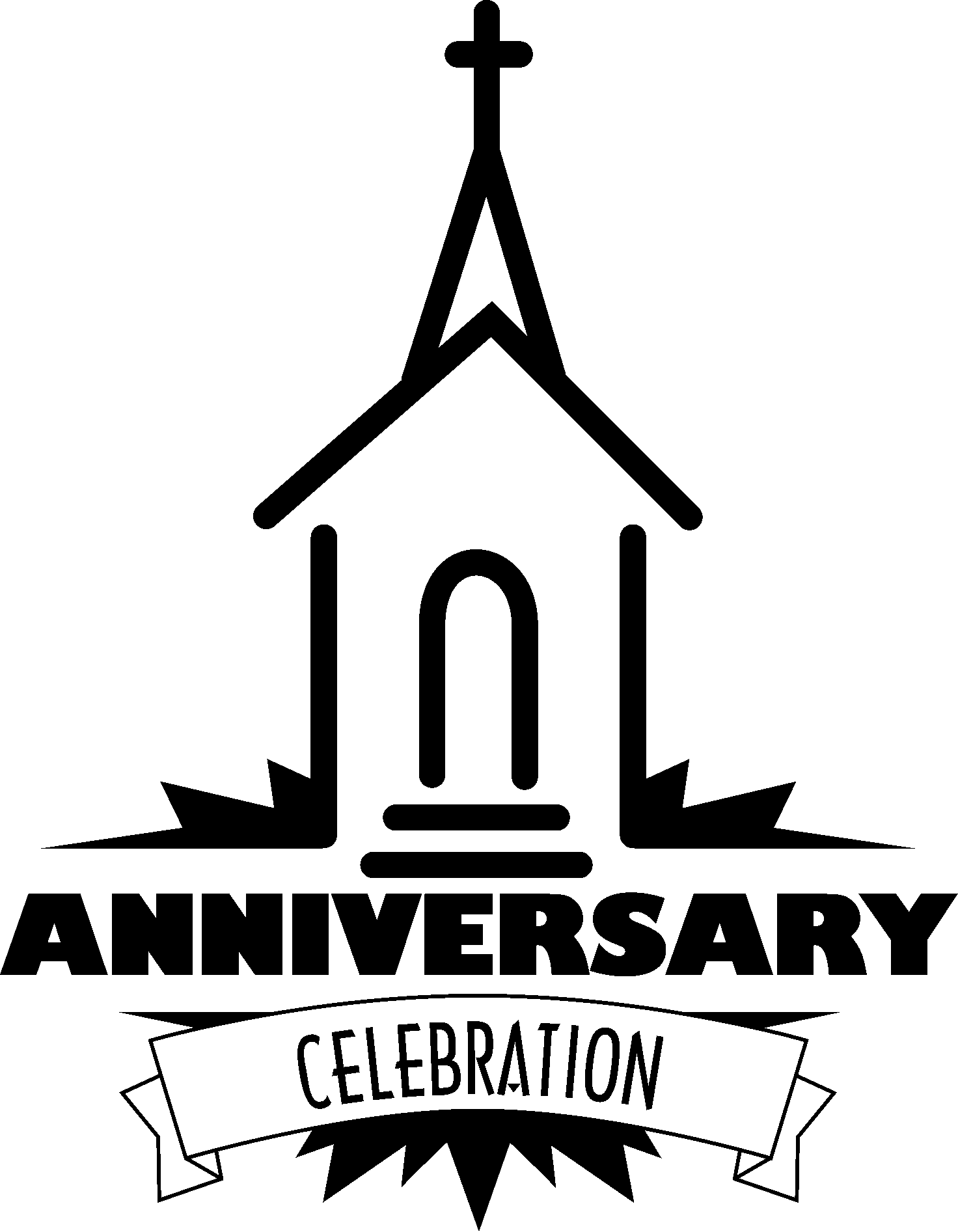 In 2009 Good Shepherd Lutheran Church will celebrate it's 50th Anniversary & Good Shepherd Lutheran School will celebrate it's 25th Anniversary. To thank God for His blessings we will hold a celebration to recognize these milestones. There will be an organizational meeting to start planning these events on Sunday, November 12th at 7 p.m. If you would like to be involved with the planning of these celebrations please come & share your thoughts & ideas.
Senior Youth Group
MercyMe Concert, for those who have signed up: We will leave the church at 5:30 p.m. & arrive back at the church approximately 11:00 p.m.
"New School" Games – Just when you thought you knew all the rules –same games, new rules! Come & test your skills as we play "New School" beach ball, volleyball, & football at Good Shepherd Gym Sunday, November 5th from 7:00-8:30 p.m.
Anatomy 101 Sunday, November 19th at GSLC Fellowship Hall – Join us as we celebrate the one body of Christ. Activities will challenge the "whole" group! 7:00 – 8:30 p.m.
For more information about these or any other Senior Youth Group events, please contact Cheryl Schnicker at 398-3786, cschnick01@aol.com, myspace/schnicker.
Official Acts
Baptisms (Children): Jakob Alexander Schroeder, Robert Cesar Molina, Ellana Grace Klemp, Noah Zachary Uhrich, Carter Hayden Briddell, Peyton Lee Briddell
Funeral: Robert Neale Wingo
Souls: 1,688 Comm.: 1,349
Lutheran Women's Missionary League
Thursday, November 2nd- Our monthly meeting begins with fellowship time at 6:45 p.m. in the fellowship Hall. Our speaker is the Rev. Frederic Baue, a classical guitarist from the St. Louis area. We will also be voting on the proposed revision of the by-laws. Come and bring a friend to enjoy the evening with us. Missed last month's meeting? Then go to the Good Shepherd Website to catch up on our activities!
Sunday, November 19th-The LWML Fall Soup and Salad Luncheon-from 11:00 a.m. to 1:00 p.m. in the Fellowship Hall. There will be a large selection of homemade soups, salads, bread, and desserts. A free will offering will be taken for the luncheon. In addition, the "Country Store" will have many items for sale, such as baked goods, jams & jellies, baby quilts, rag rugs and craft items. All proceeds will go to Missions. So, come and enjoy good food and fellowship!
LWML Convention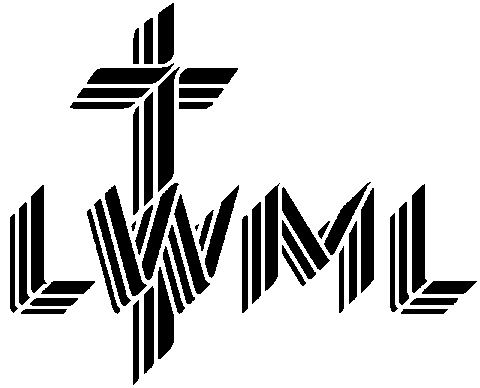 TWENTY members of Good Shepherd LWML were among the approximately 320 members, Pastors and guests of the Southern Illinois District (SID) Lutheran Women's Missionary League who attended the 33rd Biennial Convention on September 16 at Christ Our Savior Lutheran High School in Evansville, IL. The theme for the gathering was Boldly Proclaiming Christ – The Light of Salvaiton" Based on 2 Timothy 1: 8a,10b. The ladies from the Lower Kaskaskia Zone, with Faith Richardson as President, hosted the convention; SID Pres. Peggy Sachtleben, Holy Cross, Collinsville, presided.

On Friday evening before the convention, The committee on Young Women, chaired by Debbie Wudtke of GS Collinsville, met to become acquainted and practice their Purplemercials. These Purplemercials added humor and information intermittently during the convention.

Among those elected to office were Brenda Schoenbeck as District President and Debbie Wudtke, Vice President of Human Care, both of Good Shepherd, Collinsvile.

The national LWML representative, Kay Kreklau, Recording Secretary brought words of courage and encouragement from the executive LWML board to the convention attendees. She also promoted the national LWML convention June 21-24, 2007 in Sioux Falls, SD. Keynote speaker, Michelle Thompson, St. Louis, used scripture, laughter and real life applications to share God's message of awe-inspiring love.

A goal of $48,000 for supporting mission grants in sharing the gospel throughout the world was adopted. A surplus of $10,335 from the previous biennium will help fund the grants. The grants chosen for the 2006-2008 biennium were: Armed Forces Ministry by Mail $5,000; Christ Our Rock Lutheran High School, Centralia $7,000; Christ Our Savior Lutheran High School, Evansville (Scholarships) $7,000; Deaconess in Prison Ministry $5,335; Hurricane Relief for Holy Trinity and St Matthew Lutheran Churches, Gulfport, MS $6,000; Lutheran Blind Missions $3,000; Prison Ministry, a shared Ministry $7,000; Seminary Student Scholarships $8,000; SIUE Lutheran Campus Ministry $4,000; Unity Lutheran Christian Elementary School, East St Louis, $6,000.

Attendees brought ingathering gifts of copy paper, snacks, fruit juices, paper towels, colored copy paper, sleeping mats, picture Bible story books and cash which were given to Unity Lutheran Christian Elementary School, East St. Louis. Many attendants were surprised that the Prison Ministry of SID has representatives in 26 Prisons, County and Municipal Jails and Detention Centers in our District.

Good Shepherd LWML meets the First Thursday of the Month at 6:45 PM in the Church Fellowship hall. All women of Good Shepherd are cordially invited to our Nov 2nd meeting. Rev. Fredric Baue, classical guitarist will be our guest!

COME! "Serve the Lord with Gladness," ...with us!

Ask the Pastor…
What About Kids in Worship?

Worship is the one thing that all Christians have in common. This includes adults as well as children. In most church activities, such as Christian education, we divide into different groups. But worship is the one thing that brings us all together. In Colossians 3.20 we read St. Paul's words "Children, obey your parents in everything." Notice Paul does not say, "Parents, tell your children to obey you." Paul addresses the children directly and this indicates that in the early church children were a part of the main worship of the church.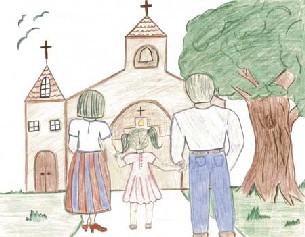 As people of different ages worship together, we have to be conscious of each other's needs. Parents of young children have vowed at baptism to bring their children to the worship services of God's house. They have a God-given duty to train their children in the habit of worship. All of us need to understand and help them in this effort. This may mean we have to bear with a little noise, or we might pitch in and help a single parent by having one of his/her children sit with you!
On the other hand, parents of young children need to be concerned about the needs of other members. When a child cries and is not easily comforted, he or she should be taken to the Narthex. Many older members have difficulty discerning sounds when there is a lot of interference. We don't want the Gospel message hindered for any member, young or old. There is a speaker in the Narthex so that parent and child can hear the service and can continue to work on the goal of sitting still and participating in the worship service. Pastor Walther