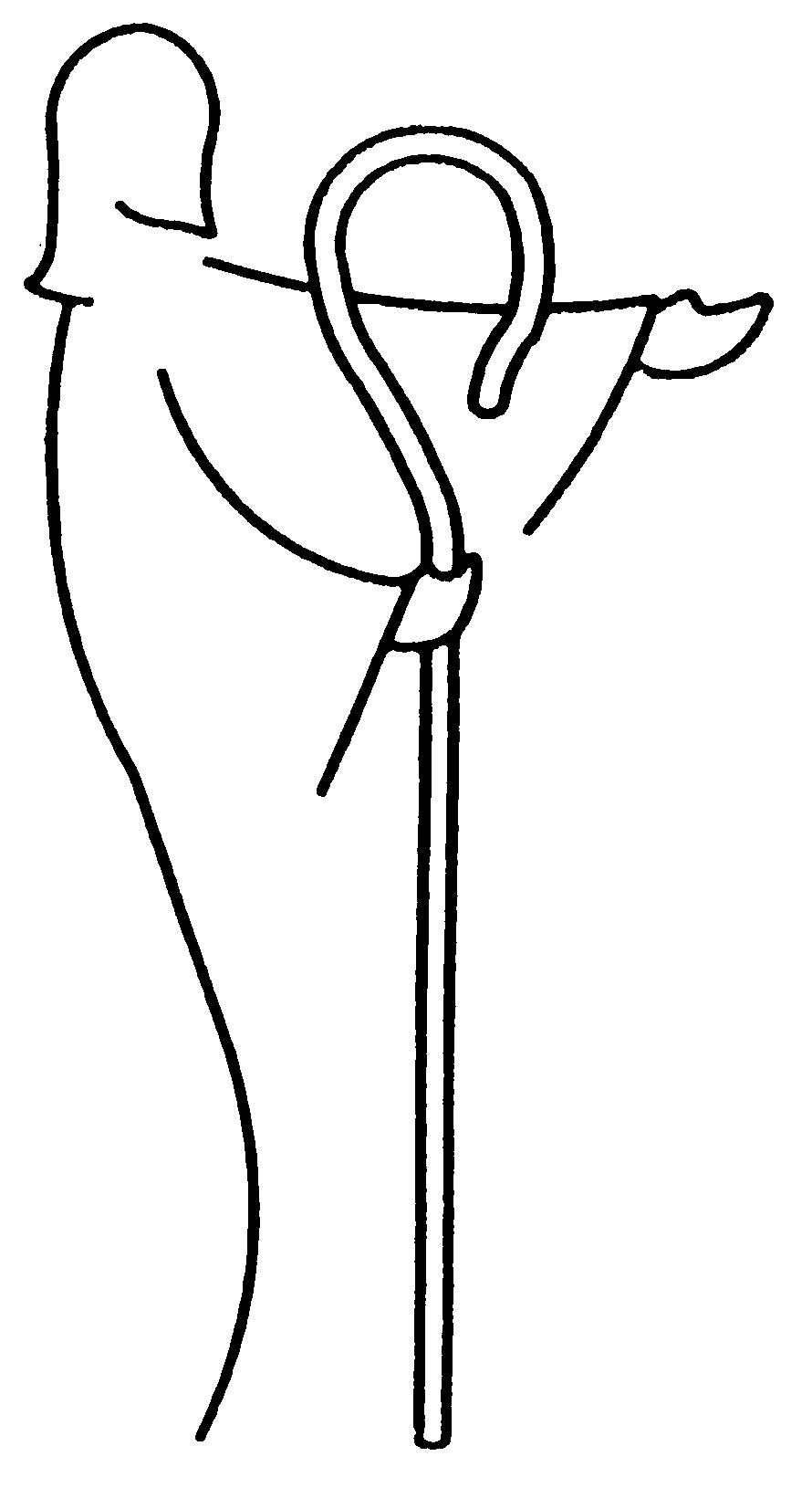 Love in Action
Good Shepherd Lutheran Church
1300 Belt Line Road Collinsville Illinois 62234
618-344-3151 (Church) 618-344-3153 (School) 618-344-3378 (Fax)
Pastors M. Walther & P. Hoft Vol. 28 No. 11 November 2005
---
What If Martin Luther Had Not Been Born?
I always look forward to the beginning of the month of November. Fall is fully underway, the trees are changing colors, the holiday season is just around the corner, and winter temperatures havenít fully kicked in yet. I have especially enjoyed celebrating November "Midwest Style" the last few years. Whenever I see an artistís depiction of autumn in America, it usually reminds me of the landscape and scenery that surrounds us here in the middle of the U.S. I love it!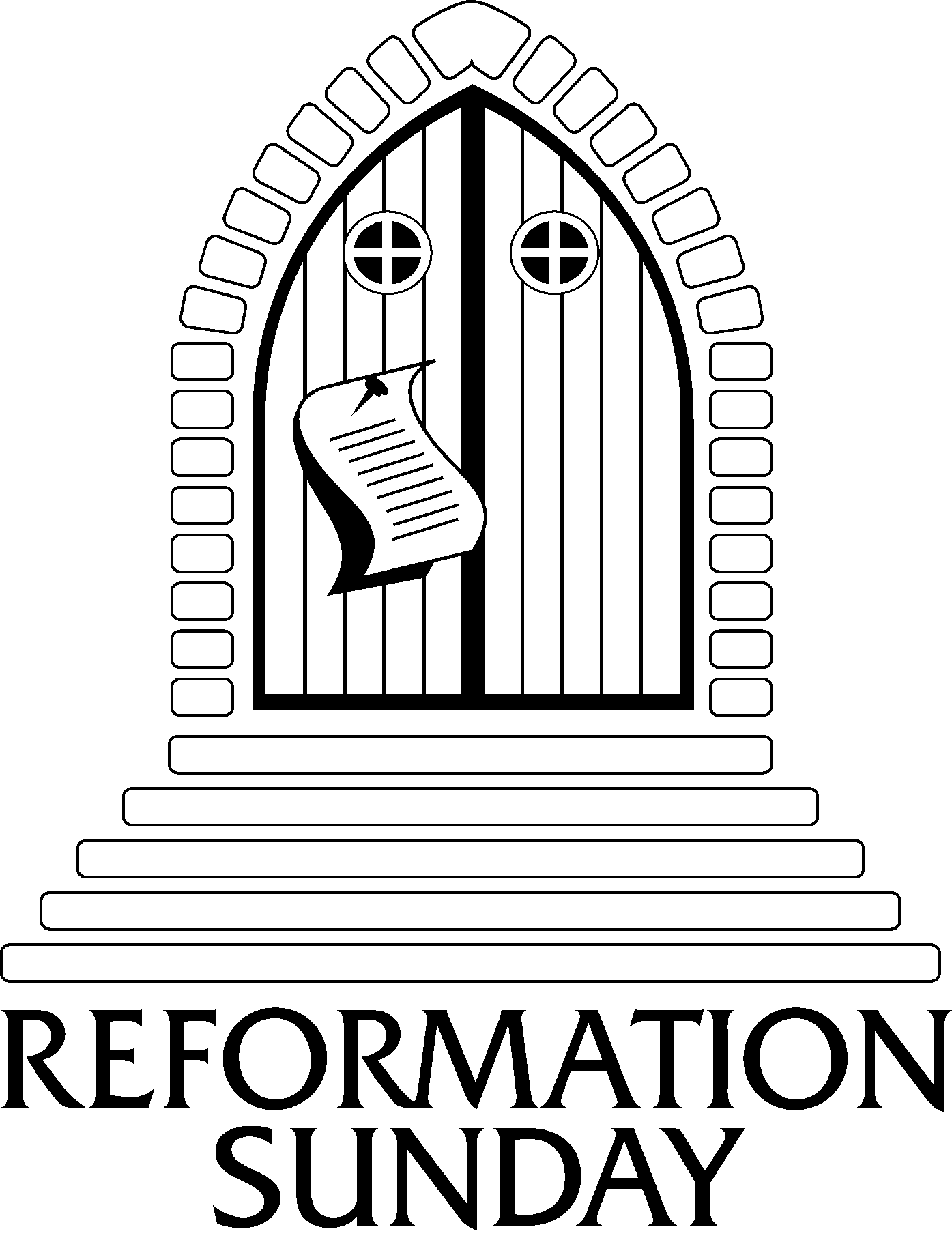 As much as I enjoy all the things mentioned above, the biggest reason I enjoy the month of November is that it means as a church we have just celebrated the anniversary of the Protestant Reformation. There are a lot of cool events that have happened in history, but you would be hard pressed to find one (apart from events documented in Scripture) that is as cool as the Reformation. On October 31, 1517, Martin Luther hammered his copy of the 95 Theses to the church door in Wittenberg, Germany, and the world was never the same.

Having an undergraduate degree in History, I have been taught ad nauseam about the impact of the Reformation. Unfortunately, the academic world usually misses the main point. Certainly, the Reformation had a tremendous influence on every aspect of life. Academically, socially, medicinally, politically, artistically, and almost any other area of life you care to name, the Reformation had a huge influence on it. None of that mattered to Luther. What Luther was interested in was teaching the Word of God in its purest form so that people in the churches understood what was truly important for salvation: faith in the redemptive work of Godís only Son, Jesus Christ.

Can you imagine a world that where you couldnít read the Bible in your home? Or a church that preached you needed not only faith but also works for salvation? How about having to read Latin, Greek or Hebrew because there was no such thing as an English translation of the Bible? And that only mattered if you were one of the few people who had access to a Bible. All of those things were a reality before the Reformation! So this month as you read your Bible in English at your home, and as you are able to take comfort in the fact that our salvation is a gift from our Heavenly Father that we have by grace through faith, and that you are able to point to your baptism as assurance of that salvation, remember all of that was made possible because of God working through a man named Martin Luther during what we now refer to as the Reformation. Vicar Hemenway

New Sunday Adult Bible Study:
Proclaiming Christ in a Postmodern World

Join us in the Lower Level at 9:15 a.m. each Sunday morning beginning November 20th for this new Bible study. We will be examining the shifting view of the world today. How do you share the truth of Christ with a world that doesnít believe in truth, tolerates everything (except those who donít tolerate everything), but is willing to accept just about any view of spirituality Ė including aliens coasting along in the mothership behind a comet?

The Book of Concord Ė Readerís Edition

The Book of Concord was published in 1580 to summarize the Lutheran confession of faith for all to examine. The Lutheran Church-Missouri Synod still continues to uphold this summary of faith today. Along with the Small and Large Catechisms of Martin Luther, the Book of Concord contains other important reformation documents such as The Augsburg Confession and the Formula of Concord. The Readerís Edition also includes helpful explanations of the background of these important writings. The books are available for $25. Call the Church Office (344-3151) to order or see the display in the Narthex.

Study Bibles and Pew Bibles

The Concordia Study Bible is an excellent resource for every disciple who desires to grow in Godís Word. The English Standard Pew Bibles are also helpful for general Bible reading and meditation. The study Bible costs $30 and the pew Bible $7. Call the Church Office (344-3151) to order or see the display in the Narthex.

Ask the Pastor
What to do About Halloween?

The Christian church uses special days to celebrate past blessings and the works of God. The term "holiday" is derived from "holy day." "Halloween" is taken from the "Eve" of "All Hallows Day" (All Saints Day). Before November 1st was celebrated as "All Saints Day," there were many different saints days chosen especially to remember the martyrs. Eventually November 1st was chosen to remember all the martyrs.

In the British Isles "All Hallows Eve" had competition with the pagan festival of Samhaim. Samhaim was a celebration of harvest, the beginning of winter, and of death. A common tradition was to placate the spirits of those who died the previous year with a "treat." If not placated the spirit might "trick" or haunt those who neglected to treat them. Fire and grotesque images were thought to ward off the spirits.

European immigrants brought a variety of Halloween customs with them to America. By the beginning of the 20th century most of the superstitious and religious overtones of Halloween were lost. Today Halloween has expanded to become the second largest commercial holiday with an estimated $6.9 billion spent annually.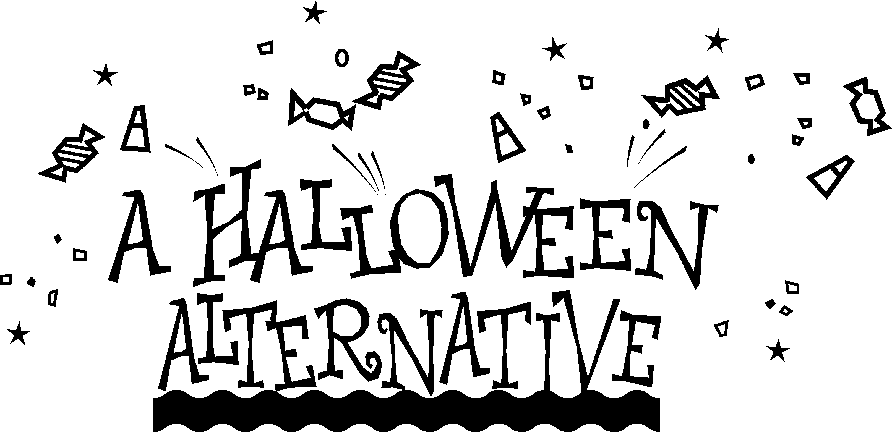 Some Christians see no problem celebrating Halloween as long as you avoid the sinful or occult aspects of it. Other Christians are concerned that Halloween may lead people to take an indifferent attitude toward the occult, death, and even some of the sexual and adult themes that now are a part of Halloween.
Like the British Christians in the past some today are offering alternatives to Halloween. The Lutheran church can especially celebrate the Reformation on October 31st, since that is the day Martin Luther nailed the Ninety Five Theses to the church door at Wittenberg.
Because there are questionable aspects to Halloween Good Shepherd chooses to avoid it in its various ministries. However individual families may choose to handle it in their own way. If Halloween is celebrated we would encourage families to explain to their children some of the anti-Christian aspects such asÖ
Devils and demons are not make believe.
Death is very real and should be respected as the wages of sin.
Jesus has overcome the power of sin, death and the devil.
Dead people cannot haunt us.
Ghosts are not real.
Hell is a very real thing, and we donít want anyone to go there. Pastor Walther
Reformation Party
"Christmas" is the theme for this yearís Reformation Party. Everyone is encouraged to come dressed as any of the characters or animals from the Christmas story. It will be held in the church basement on Oct. 31st from 6-8 p.m. Each family should bring an appetizer to share. There will be theme-related games, crafts and a treat bag for the children. You donít have to have children to come and share in the food and fellowship!
Golf Tournament a Success
Thanks to all who participated in the GSLS Third Annual Golf Scramble. Over 100 golfers enjoyed perfect weather conditions and a fun event, which will help support the Technology Fund at the school. The generosity and kindness of those that sponsored holes and/or donated attendance prizes was overwhelming. We hope to see you again next year. The event will be held the first Saturday in October.
Flu Shots, Pneumonia Shots & Bone Density Testing
On November 2nd from 3:30 to 4:30 p.m. in the GSLC Fellowship Hall. Cost: Flu Shots $25, Pneumonia Shots $40 & Bone Density $5. Paperwork will be submitted by VNA-TIP Home Care for Medicare B payment.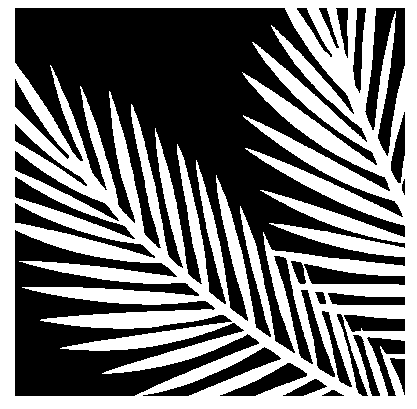 Palms
The congregation is invited to sponsor Palms in the Chancel for 2006. The cost for each month will be $40. Palms may be sponsored in memory of or in honor of loved ones and will be so noted in the bulletin.
Lutheran Womenís Missionary League
Thursday, November 3rd Ė Ladies, mark your calendars to join us at our regular monthly meeting in the Fellowship Hall. Our guest this month will be Irina Polansky, who will be speaking about the Ukraine Ministry. Refreshments will be served prior to the meeting, which will begin at 7:00 p.m. Babysitting will be available.
Looking ahead
November 6th Ė Peanut Butter/Jelly Sunday
November 14th Ė Missionary Guild at Zion, Belleville Ė Speaker Tony Boos, a Bosnian refugee
November 20th Ė Fall Soup/Salad Luncheon
Peanut Butter and Jelly Sunday
November 6, 2005
Each year we collect peanut butter and jelly for distribution to several organizations. Last year we received 197 jars to give away. Most of it is given to Concordia Seminary food pantry, with lesser amounts taken to Collinsville Food Pantry and Hispanic Ministry Pantry. Items may be placed in the red wagon or marked boxes in the walkway.
Mission Guild for Lutheran Women
Zion, Belleville Ė November 14
The Mission Guild for Lutheran Women will hold its next regular meeting at noon, November 14, at Zion Lutheran Church in Belleville. Following the noon luncheon, the Rev. Tony Boos will speak on his work with Bosnian refugees in St. Louis.
All ladies (men, too) are invited to attend. You need not be a member to attend.
Lutheran World Relief Thanks You
Special thanks to all who donated sweaters and soap for Lutheran World Relief. We sent 10 large boxes of sweaters and 3 boxed of soap. Good Shepherdís Lutheran Womenís Missionary Leaguer (LLWML) also sent 90 quilts, 90 layettes and 27 dress kits. These items go to needy countries overseas. Your generosity is greatly appreciated.
MELHS Fall Craft Fair
The Craft Fair at the High School is Sunday November 5th from 9 a.m. Ė 4 p.m., and Sunday, November 6th from 12 Ė 4 p.m. come enjoy the crafts, food and fellowship by supporting us in this fundraising effort for the high school. For more details, call MELHS at 656-0043.
Lutheran Witness Subscription Renewal
The 2006 renewal rate for the Lutheran Witness Subscription is $14.25. The Deadline is November 6th. Call Church Office to renew (344-3151).
Ordering Your Private World
All of us have a public and a private world. The public world has to do with whatís happening on the outside. The private world has to do with whatís happening on the inside Ė our thoughts, emotions, values and goals. Many people donít realize whatís going on in their private world. Itís out of control. Their thoughts and emotions are controlled by their public world. The advertisement on TV tells them they will be happy if they buy a new car. A newspaper article tells them that thereís nothing wrong with homosexual behavior. The lyrics of a popular song teach them that love is a feeling not a commitment. Before long their life is controlled by the outside. They donít realize that theyíve been trapped into a certain lifestyle promoted by the world around them.
St. Paul urges us not to be conformed to the world but to be transformed by the "renewing of the mind" (Romans 12.1). Thatís basically what "ordering your private world" is all about. Itís a self-examination of our inner thoughts, feelings, and emotions in the light of Godís Word. Godís Word and the Holy Spirit can change our minds and hearts and transform us. When God is in our inner world, we will be better able to handle everything in the outer world.
Currently the Menís Ministry is studying the book "Ordering Your Private World," on the second Saturday of each month. We have additional copies available for $1 each. If you would like to purchase a copy, please call the Church Office (344-3151) or pick one up in the Narthex.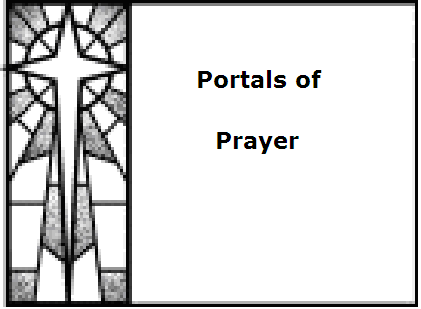 In preschool we call it "Jesus Time." Thatís when the kids gather together to listen to and discuss stories about Jesus and other people in the Bible. Adults especially need their own "Jesus Time" each day. They need to make the time to read Godí Word, think about it, and respond to it with prayer. Portals of Prayer is a nice little tool to help you with this. This is a little booklet that is available free of charge in the Narthex (entryway) of the church. In addition to daily devotions there are morning and evening prayers and additional prayers for special needs.
Official Acts
Baptisms (Children): Sophia Grace Stirling, Joseph Robert Crivello, Logan Andrew Kimmick, Parker Joseph Conley, Aidan Alexander Calvin Coleman
Received Through Transfer: Michael Maske from St. Peter, St. Peter, IL; Sarah Lange from Trinity, Edwardsville, IL; Pamela & Alyson Hankins from St. John, Granite City, IL; Andrew, Reina, Joshua & Joel from Shepherd, Birmingham, MI; Rhonda Isaacs from Bethany, Fairview Heights, IL; Darren, Jenell, Jared, Justin & Jenae from Trinity, Edwardsville, IL; Ruth Thompson from Trinity, New York Mills, MN
Marriages: James Anthony Maine and Jennifer Elizabeth Maine; Jonathan Kyle Waitukaitis and Jennifer Michele Dunker; Joel Michael Italiano and Bethany Marie OíBrien
Souls: 1,663 Comm.: 1,314
Womenís Day of Renewal VI
Saturday, February 25, 2006
Women of all ages are invited to Cultivating Contentment, Womenís Day of Renewal VI on Saturday, February 25, 2006 from 7:45 a.m. to 3:30 p.m. at Good Shepherd Lutheran Church, 1300 Belt Line Road, Collinsville, Illinois. Annetta Dellinger, author and "joy-filled vessel the Lord uses to uplift others and ignite a burning desire to know Jesus," will be the keynote speaker. Women will be able to personalize their experience with two workshops. A continental breakfast and delicious catered lunch will be included at the cost of $25.00 if paid by January 29 or $30.00 if paid between January 30 and February 19, 2006. Bring a friend and come grow with us! For registration, Kids Kamp, or more information contact GSLC at 618/344-3151 or visit the website at www.goodshepherdcollinsville.org.