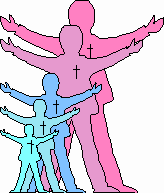 Love in Action

Good Shepherd Lutheran Church

1300 Belt Line Road Collinsville Illinois 62234

618-344-3151 (Church) 618-344-3153 (School) 618-344-3378 (Fax)
Pastors M. Walther & P. Hoft Vol. 27 No. 1

1 November 2004
---
Do You Have to Worship to Be a Christian?
Within the last month a couple of people have tried to explain to me why they consider themselves "good" Christians and yet do not worship on a regular basis. Along with many others they have a long list of excuses. We're tired, busy, at the soccer fields, working, on vacation, etc. But they are quick to say: WE HAVE JESUS IN OUR HEARTS.
It is true that the most important thing for a Christian is that they have Jesus in their hearts. Mere, outward attendance at worship services doesn't prove that anyone is truly a Christian. Christians believe in Jesus with all their heart. Jesus especially warns against outward appearances: "These people draw near to Me with their mouth, And honor Me with their lips, But their heart is far from Me." (Matthew 15.8). People who come to worship for show and hate every minute of it are not Christians.
However we need to be careful about this saying, "I have Jesus in my heart." How is it that we have Jesus in our heart? He's not there just because we say He's there. Jesus is in our hearts only to the degree that we've allowed His word into our hearts: "If you continue in My word, you will be My disciples indeed, and you will know the truth and the truth will set you free" (John 8.31-32).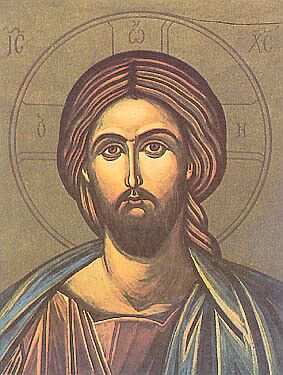 I'm afraid that for many Christians the true "Jesus in my heart" is slowly disappearing. This is the Jesus who comes into our lives through Word and Sacrament. But when we don't use the Word and Sacrament and shut it out of our lives, the Jesus in our hearts begins to fade. Gradually He is replaced by an artificial image of Jesus. We call him Jesus, but he isn't the Jesus of the Bible. He's the Jesus of our imagination.

Jesus helps us avoid this temptation. He points out: "Where two or three are gathered together in My name, there I am in the midst of them" (Matthew 18.20). There are many things we do in life that bring us relaxation, satisfaction, etc. However, there is one thing that promises to bring Jesus into our lives— the means of grace in worship. Worship is a privilege and a blessing. We want to make it the priority of our weekly schedule. Everything else can and will get done as long as we first have our time with Jesus. Pastor Walther

Reformation Party

October 31st

"Creation" is the theme for this year's Reformation Party. Everyone is encouraged to come dressed as any of God's creation (which, of course, would include simply being YOU!). It will be held in the church basement on Oct. 31st from 6-8 p.m. Each family should bring an appetizer to share. There will be games, crafts and a treat bag for the children. You don't have to have children to come and share in the food and fellowship!

Donations for the children's treat bags (please no "Halloween" themed items) can be placed in the box in the connecting hallway. Please call Carol Walther if you would like to help with any of the children's activities.

Season of Advent Begins November 28

The season of Advent prepares us for the celebration of one of the greatest miracles – the incarnation of Jesus. This year we will have our Wednesday services at 4:30 and 7:00 p.m. We will also have Soup Suppers at 5:30 p.m.

Special Christmas Program
December 15th at 7:00 p.m.

KFUO Radio will sponsor a special Christmas Program on Wednesday, December 15th at 7:00 p.m. in place of the normal Advent service. The concert will include special Christmas songs and carols. We will have the 4:30 p.m. Advent service as well as the 5:30 p.m. Soup Supper.

Peanut Butter and Jelly Sunday

November 7

Each year we collect peanut butter and jelly which we then give to three food pantries. A small amount goes to the Collinsville Food Pantry, and this year we are also giving to the pantry in Fairmount City which is part of the Hispanic endeavor led by Vicar Erik Loza from Holy Cross.

The majority of it goes to the Seminary Food Pantry. Last year the volunteers were so delighted when we brought the peanut butter and jelly as they didn't have a single jar of peanut butter on the shelves.

Please place in the red wagon or box marked nearby in the connecting hallway. Your donations to this project are much appreciated. Remember November 7!!!

Mission Guild for Lutheran Women

Monday noon, November 8, the Mission Guild will meet at Zion Lutheran Church in Belleville. The program will be presented by Pastor and Mrs. Douglas Nicely. They will give a report on their trip to Lithuania in August.

All ladies are invited. You need not be a member to attend.

Lutheran World Relief In-Gathering

Each year the LWML ladies assemble dress kits and layettes for the Lutheran World Relief project – "Bundles of Love, a Boxcar Full." This year we put together 72 layettes and 29 dress kits. The quilters also made 107 quilts for LWR. Member donations of fabric and sheets are much appreciated. We also have collected 4 boxes of wrapped soap, and 24 boxes of sweaters and sweatshirts. Thanks to all who contributed to this worthy project.

Grief Support Group Sessions

The last two grief support group sessions will be on November 2 and 9 at 6:30 - 8:00 p.m. in the church Conference Room. The sessions will address the needs of mourning, self-compassionate principles, and nurturing yourself during grief. The final session will address getting through the holidays while mourning the loss of a loved one.

MELHS Craft Fair

The Parents & Friends Group of MELHS is holding a Fall Craft Fair at the High School on Saturday Nov. 6 from 9-4 p.m. & Sunday Nov. 7 from 10-4 p.m... Come enjoy the crafts, food and fellowship by supporting us in this fundraising effort for the high school. For more detail Call MELHS 656-0043.

MELHS Annual Fall Concert

MELHS presents its annual Fall Concert featuring the Concert Choir and the Wind Ensemble under the direction of Mr. Eric C. Hipple on Sunday, October 24, 2004. This year's concert will feature prominent American composers including a celebration of John Philip Sousa's 150th birthday. The concert will be performed at Trinity Lutheran Church, 600 Water Street, Edwardsville beginning at 2:30 p.m. The concert is free to the public and refreshments will be served afterwards. Thank you for supporting YOUR Lutheran High School!

Concordia Publishing House Warehouse Sale

The savings are amazing at the Concordia Publishing House Warehouse Sale! On Saturday, November 6, shop from 8 a.m. to 2 p.m. and save up to 80% on a huge selection of books at great prices. Be sure to stop by and take advantage of the big savings. Questions? Call 1-314-268-1137.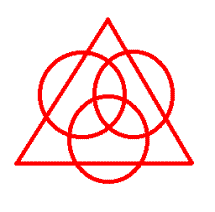 Official Acts
Baptism (Children): Emma Elizabeth Pedersen 10/2
Received Through Transfer: Bradley, Amy & Brady Twyman from Zion, Carlinville, IL; Brian, Linda & Leanne Guthrie from St. John, Maryville, IL; Wendy Mulia, Christian & Faith Johnson from St. Paul, Troy, IL
Profession of Faith: Matthew Guthrie, baptized soul
Marriages: Matthew Joseph Kitzmiller and Mandy Merryelle McQuality; Bryan James Allan Back and Tara Courtney Sminchak; Peter Rasmussen and Kristi Underwood; Joshua Charles Boyer and Sherri Marie Dunlap
Souls: 1,604 Comm.: 1,287
LWML - Lutheran Women in Mission
Saturday, October 30th - Women's Leadership Training at Immanuel in Waterloo. The theme for the day is Here I am Lord. Verse: Then I heard the voice of the Lord saying, "Whom shall I send and who will go for us?" And I said, "Here am I. Send me!" Please contact Terri Blasingame, 344.0831, Blasingame@charter.net, if you are interest in attending.
Thursday, November 4th – Our regular monthly business meeting begins at 7:00 p.m. in the Fellowship Hall. You won't want to miss this exciting evening with Rev. Frederic W. Baue, Classical Guitarist as he'll present to us "The Music of Christmas." Come and let your spirit be filled with the joys of the Christmas season through this inspiring musical program.
All ladies of the church are welcome.
* Special ingathering on November 4th of non-perishable items for the Hispanic Mission Food Pantry in Fairmont City.
Sunday, November 7th is our annual Peanut & Butter Sunday. Your donations may be placed in the little red wagon in the hallway.
Women's Bible Study – Every 3rd Thursday of the month at 7:00 p.m. in the Fellowship Hall. All women of the church are invited to join together for an hour of fellowship and study in God's Word on November 18th.
Sunday, November 21st: Get your taste buds ready for our Fall Soup & Salad Luncheon from 10:30 a.m. – 2:00 p.m. Treat your family to an array of scrumptious homemade soups, salads and breads – and best of all, leave the cooking and clean-up to us.
Looking Ahead - Be sure to mark your calendars to join in the fun and fellowship at our Christmas party on Thursday, December 2nd. All ladies of the church are welcome. Wondering what to bring? If your last name begins with A-K: Cookies / L-Z: Appetizer.
Board of Congregational Life is Planning an Event
Come join us for this joyous event filled with lovely holiday music. On Friday, December 10th we are planning to attend the Christmas Production at the First Baptist Church of Maryville. To be assured of a good seat we need to arrive about 6:30 p.m. for the 7:00 p.m. performance. There is no cost for this event, so bring friends and relatives for an evening that will definitely get you in the Christmas mood by emphasizing the real reason for this season. If you plan to attend, please indicate by signing the sheet in the narthex at Good Shepherd, and we will try to save seats together.
Progressive Dinner
Watch the Church bulletins for details of the Progressive Dinner planned for Sunday, December 5th. The Board of Congregational Life will host the main course at Nottingham Lodge. Other courses will be held in members' homes. Sign-up sheets will be available the last three weekends in November for attendees to bring an appetizer, a salad or a dessert. If you have never attended one of these events, you are in for a real treat! Attendance is limited to 50 people, so sign up early.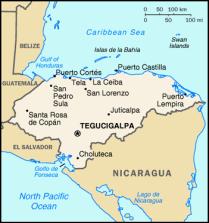 Honduras 2005

Here is your chance to serve along with the team. Items needed include: Hair adornments for very thick hair such as large size covered rubber bands, barrettes, clippies, headbands and scrunchies (colorful items are most popular). Dental items – toothpaste (travel size only) and toothbrushes. No longer needed eyeglasses. Medications – Aspirin (any strength – 81 mg or 325 mg), Ibuprofen products, & "Tylenol" (acetaminophen). Vitamins – any and all varieties from chewable to adult and especially prenatal. Medicines and vitamins can be any size bottles, generic or name brand and cannot expire before March 2005. Hair adornments & dental items may be placed in the collection boxes located in the connecting hallway or outside the school office. Medications and vitamins should be delivered to the school or church offices. We want to thank you in advance for your generous contribution and the people of Honduras thank you as well!

Men's Ministry

The Men's Ministry meets the second and fourth Saturday's of the month in the Lower Level of the Church. Currently we are studying "The Case for Christ." Join us at 8:30 a.m. for breakfast and for Bible study, discussion & prayer.

Fellowship Supper & Prayer Service

On the third Friday of each month you are welcome to come to a potluck dinner beginning at 6:00 p.m. in the Lower Level. At 7:00 p.m. we join together for a special prayer service that includes guitar singing and special prayer requests.