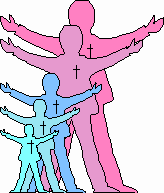 Love in Action

Good Shepherd Lutheran Church

1300 Belt Line Road Collinsville Illinois 62234

618-344-3151 (Church) 618-344-3153 (School) 618-344-3378 (Fax)
Pastors M. Walther & P. Hoft Vol. 25 No. 11 November 2002

_________________________________________________________________________________________

Why Celebrate All Saints Day?

Sometimes we forget about All Saints Day, the other holiday in November. This year it will be

celebrated at Good Shepherd as part of our Sunday worship on Nov. 3, and again that afternoon at 3pm in our "Praise God Through Music" celebration. It will certainly be an uplifting day of worship and praise to our Lord Jesus Christ.

All Saints Day is one of the oldest holidays in the church calendar. It can be one of the most moving days of year, too. The sermons and readings often speak of those who died as saints and continue to serve as examples for us who live today. There is no need to pray for the saints because they are at perfect rest with our Lord. Yet, we still remember them and thank God for their lives of faith and godliness. It is also appropriate on this day to remember members of our congregation who have died during the past year.

So who are the saints? Some Biblical saints immediately come to mind, such as St. Paul, St. John, St. Peter, St. Mary and St. Joseph. Other saints from church history also come to mind, like St. Athanasius, St. Ambrose, and St. Augustine. All of these people lived extraordinary lives and have passed on from this world to the next. Ever since the Reformation times, the exact definition of a saint has been hotly debated. But the Bible clearly teaches that all Christians who trust in Jesus as their only Savior from sin are truly saints. This includes both the dead and the living, the entire "communion of saints" as we say in the Creed. We will always be sinners. Thatís why we still need to be taught the Ten Commandments. But because of Jesusí holy life, His death, and His resurrection, we are also called saints through Baptism and faith.

The great hymn "For All the Saints" says it best:

For all the saints who from their labors rest,
Who Thee by faith before the world confest,
Thy name, O Jesus, be forever blest.
Alleluia! Alleluia!

Scripture Lessons for November

November 3 All Saints
Matthew 5.1-12 and Revelation 21.9-27

November 10 Third to the Last Sunday
Matthew 23.1-12 1 Thessalonians 3.11-13

November 17 Second to the Last Sunday
Matt 25.31-46 and 1 Thessalonians 1.3-10

November 24 Last Sunday of the Church Year
Matt 25.1-13 and 1 Cor 15.20-28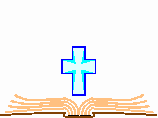 Fall Stewardship

Effort

On Sundays November 10 & 17 we will especially focus on our financial stewardship as Christians. Along with the new offering envelopes for 2003, we will distribute pledge cards to encourage all members to give consideration to their stewardship and their service to God in their lives.

Reformation Celebration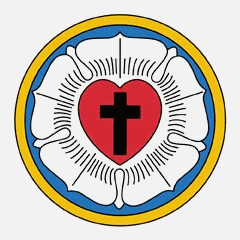 You are invited to "Praise God Through Music", a program sponsored by the Board of Congregational Life to be held in our sanctuary on Sunday, November 3, beginning at 3:00 p.m.
This wonderful gathering of musical talent will include Chris Loemker, noted local organist, the Shepherd Singers and Brass Ensemble, as well as our Adult and Childrenís Choirs. In addition, you will have the opportunity to sing along to some of your favorite hymns. What a true blessing from God - and what an enjoyable way to spend an afternoon praising HIM!
Many area churches are being invited to join us. There is no charge for the program. . . so plan to attend and bring a friend!
What Is Stewardship?
"Christian stewardship is the free and joyous activity of the child of God and God's family, the church, in managing all of life and life's resources for God's purposes."
The above definition of Christian Stewardship has been used in our church for a few decades. It contains only 29 words, but what a mouthful when you consider the application of the various parts of this definition.
"Free and joyous." Many people do not think of stewardship as being free and joyous but it really can be when we have the calm assurance that our God richly provides all that we need for the support and wants of our body and life.
"Child of God." What a beautiful title for God's people! The opening verses of 1 John 3 speak of the lavish love of God resulting in making us His very own children. What great good news and what a powerful reminder of the proper motivation for our stewardship activity Ė love to our God who first loved us.
"God's family, the church." This phrase reminds us that our stewardship is not a solo performance but is done within the Christian community to honor God and benefit others.
"In managing all of life and life's resources." Part of our stewardship struggle is that we think we "own" all those things that surround us when, in truth, we are managers. Another part of our struggle is that we may think that Stewardship is just about money, time and talents. Christian stewardship is about those things and more; Christian stewardship involves our whole life- - everything that God has entrusted to us to manage as faithful stewards.
"For His purposes." Maturing stewards do the right things for the right reasons. All we do as Christian stewards is to be done to the glory of God and for the welfare of others as well as ourselves. Who said stewardship was easy? If it were, everyone would be doing it!

Boarís Head Festival
Free tickets are available to attend the Boarís Head Festival to be held at Immanuel Lutheran Church, St. Charles, MO on Friday, Dec. 13. This is a festive medieval pageant celebrating the birth of Christ. It is sure to be a memorable experience. A reception will follow. The program begins at 7:30 p.m. but it is recommended to get there an hour early to find a seat. Carpooling will be available at 5:30 p.m. Contact the church office to reserve your tickets to this great holiday event.
Every Member Network
Many of the members of GSLC would like to talk to others about their faith, but they find it to be challenging. On Saturday, November 16th, we would like to invite everyone to a special seminar designed to equip members in order to explain the Christian faith to others. The seminar will meet in the Conference Room in the Lower Level from 9:00 a.m. to 12:00 p.m. The morning will include an evangelistic Bible study, a presentation on "What Most People Believe Today," and a practical presentation "How to Tell Others About Jesus." Participants will receive packets of brochures, music CDs, and other helpful items to share with their friends and neighbors as they tell them about Jesus.
Menís Ministry Breakfast
Saturday, November 9
Come join us for our first Menís Ministry Breakfast on the second Saturday of November from 9:00 a.m. to 10:30 a.m. Matt Victor will share his personal experience being only one block from the World Trade Center towers when they were destroyed on 9/11. Also, come find out what we will be doing to address the spiritual needs of men in up-coming meetings!
Youth News
All Senior High Youth are invited to attend our Paintball Trip on Saturday, Nov. 9. Be sure to wear warm clothes and lots of padding. We will meet in the church parking lot that morning. For more details see Pastor Hoft.
Annual Turkey Bowl- Senior and Junior High Youth are invited to play football at 2 pm on Thanksgiving Day. Meet at sports field behind church.
Renew Lutheran Witness Subscriptions
Subscriptions for the Lutheran Witness are $11.20. Please attach check to the note in the Sunday bulletin. The deadline is November 11.
Lutheran Womenís Missionary League

Look! It's coming! Mark your Calendars!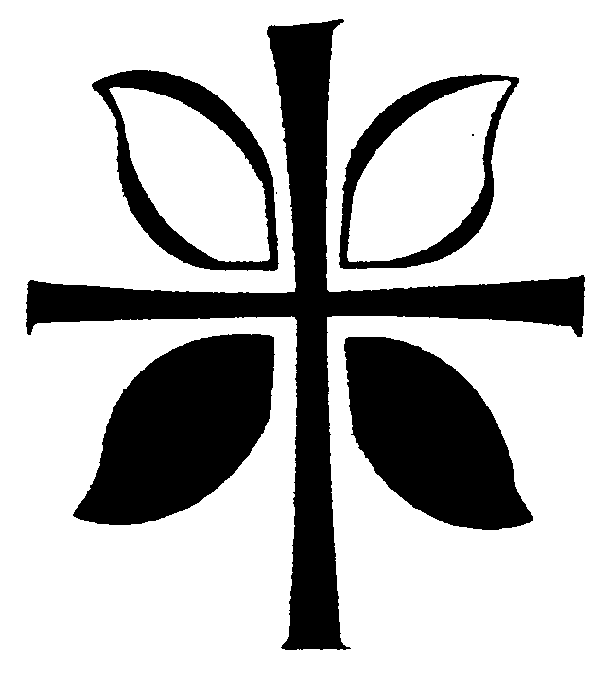 What? - L.W.M.L. Christmas Party

When? - December 5, 2002 - 7:00 p.m.

All ladies of the congregation are invited - watch the bulletins for up-dates.

All ladies of the church are invited to our next LWML meeting to be held on Thursday, November 7th at 7:00 PM in the Fellowship Hall. Pat Schwieder will lead us through the Book of Titus, where God calls on the older women to mentor the young women, giving them the benefit of their wisdom and experience. Through His Word, let us

seek to learn how to be the women God has designed us to be. In addition to this uplifting program, there will be devotions, information on missions our Mite offerings support, a short business meeting and a delicious dessert. Please join us for an evening of Christian fellowship.

Soup and Salad Luncheon - Sunday, November 24th

LWML is sponsoring the fall Soup and Salad Luncheon on Sunday, November 24th, from 10:30 a.m. to 1:00 p.m. in the Fellowship Hall. The menu includes several kinds of soup, a large variety of salads, breads and desserts - ALL HOME MADE! In addition to this wonderful array of food, there will also be a "Country Store" featuring rugs, quilts, craft items, and baked goods - all for sale at reasonable prices.

The "free will" offering for the luncheon will be used for the benefit of:
- Sue H. Missionary in Botswana, Africa

- Quinten Nuttmann Seminary Student

- Nathan Esala LBT Missionary to Ghana,
West Africa

- Sandra Thacker Member of GSLC

Stay after worship service and enjoy a delicious lunch....shop in the Country Store, and help support these mission efforts!

Mission Guild for Lutheran Women

The ladies of Zion Lutheran Church, Belleville will host Mission Guild on Monday, Nov. 11 at 12 noon.

The speaker will be Mrs. Faith Richardson, former Dist. LWML President. She will have recently returned from South Africa with a mission group, including Pres. Herbert Mueller.

No reservations are required. Invite a friend to join you for this special occasion.

Peanut Butter and Jelly Sunday

Sunday, Nov. 3 has been designated as our annual peanut butter and jelly ingathering. However, these items may be brought any time and placed in the red wagon and nearby boxes. Most of it is given to Concordia Seminary Food Pantry, with some donated to Collinsville Food Pantry and East St. Louis Father Center. Last year we collected 169 jars. Do you think we can top that this year?

Fall Festival

Meet me at
FAIR U.S.A.!
Good Shepherd Schoolís 2002 Fall Festival
Let your patriotism shine as we celebrate our Countryís freedom.
Friday, October 25th
5:30 - 7 pm Dinner served by 7th Grade Class
6 - 9 pm Festivities in the Gym
Come dressed in uniform or in red, white & blue!
Eye Glasses and Cards
Your continued support of these projects is much appreciated. Recently another 107 pair of glasses were given to Lutheran Hour Ministries, bringing our total to over 1,650 in 12 yrs. The recent generous donations of cards for prison ministry are also appreciated.
Lutheran World Relief Ingathering
On October 19 items were taken to St. Louis. Our totals this year included 7 boxes of sweaters, 3 boxes of soap, 44 layettes, 28 dress kits, and 113 quilts. Thanks to all who donated items for this worthy project.
Women's Ministry Opportunities
Good Shepherd provides many opportunities for women members to come together for faith building and fellowship with others. The Lutheran Women's Missionary League meets at 7:00 PM in the fellowship hall on the first Thursday of each month except January and July. Each meeting includes devotions, interesting and informative programs and refreshments. LWML'S motto: "Serve the LORD with gladness." from Psalm 100 truly reflects an attitude of gratitude to the LORD through service to Him. See the LWML bulletin board in the lower level hallway for current information.
The Quilters gather every Thursday morning at 8:45 to enjoy fellowship while tying quilts for overseas missions and quilting for individuals. Special projects include sewing cloth book covers for Good Shepherd School children and making quilts for the school auction. A chair waits for you whether you are skilled or desire to learn.
Wednesday Woman, a ladies Bible Study, meets on Wednesday mornings from September to May at 8:45 in the fellowship hall. Seeking God's Word and Will together provides a great opportunity for friendships to be made and cherished. Child Care is available for mothers of little ones. The door is open to join us every Wednesday or on the occasion your schedule allows.
The Women's Day of Renewal, an annual event, featuring guest speakers and special music, refreshes the heart and soul of all who attend. Watch Newsletters and Bulletins for dates and times.
Prayerfully Consider where and when you may take advantage of Good Shepherd's Women's Ministry Opportunities. Participation is open to ALL Good Shepherd Members and Friends. Call the church office, 344-3151, for more information.

November

New Testament

Old Testament

John

2 Peter

Job

Ezekiel

1

7.37-44

1.1-11

1

1-3

2

7.45-53

1.12-21

2

4-8

3

8.1-11

2.1-9

3

9-12

4

8.12-20

2.10-16

4

13-15

5

8.21-30

2.17-22

5

16

6

8.31-47

3.1-9

6

17-19

7

8.48-59

3.10-18

1 John

7

20-21

8

9.1-12

1.1-4

8

22-23

9

9.13-25

1.5-10

9.1-20

24-26

10

9.26-41

2.1-11

9.21-35

27-28

11

10.1-10

2.12-17

10

29-30

12

10.11-21

2.18-23

11

31-32

13

10.22-42

2.24-29

12

33-34

14

11.1-16

3.1-10

13

35-37

15

11.17-37

3.11-18

14

38-39

16

11.38-44

3.19-24

15.1-16

40-41

17

11.45-57

4.1-6

15.17-35

42-44

18

12.1-11

4.7-21

16

45-47

19

12.12-19

5.1-12

17

48

Daniel

20

12.20-36

5.13-21

2 John

18

1-2

21

12.37-50

1-13

3 John

19

3-4

22

13.1-11

1-14

Jude

20

5-6

23

13.12-17

1-7

21.1-21

7-8

24

13.18-30

8-16

21.22-34

9

25

13.31-38

17-25

22

10-12
Thy Word Is a Lamp Unto My Feet and a Light Unto My Path


Psalm 119.105

MELHS High School Auction

Metro East Lutheran High School will host its Annual "Night of Knights" Dinner-Auction on November 2, 2002, at the Gateway Center in Collinsville. Tickets are $40 per person, and may be obtained by calling the school office at 656-0043. Ticket price includes a buffet meal, silent auction from 4-7:30 p.m., "Knight Spot" mini-auction at 6:30 p.m., and Oral Auction, beginning at 7:45 p.m. Please consider attending this worthwhile event to raise funds for our local Lutheran High School. We are blessed to have a Lutheran High School in our midst, and your support is greatly appreciated. Anyone wishing to make a donation to the auction may also do so by calling the school office.

Official Acts

Baptisms (children): Alison Marie Decker, 9/21; Michael James Crowell, Paige Renee Wade, 9/28; Maxwell Archie Stine, 10/6; Cade Samuel Blasingame, 10/20.

Received Through Transfer: Harry & Donna Schlechte from St. James, Glen Carbon, IL; Kathy Simmons from Bethel, Morton, IL; Quentin & Christina Nuttmann from Salem, Affton, MO; Ellen Grischow from Pilgrim, Decatur, IL; Matthew, Susan, Carleigh, Brianne & Luke Victor from Zion, Orange, CT.

Marriages: Brian Dean Winter and Laura Ann Steinwagner, Sidney Frederick Crane and Lillian Carlyene Zweig, Timothy James Goffinet and Michelle Marie Pedersen, Andrew Scott Andert and Laura Michelle Bonn

Souls: 1,643 Comm.: 1,276

Parents Should Guide TV and Video Watching

The

www.screenit.com Web site provides ratings of movies and videos according to 15 different categories: alcohol or drugs, blood or gore, disrespectful or bad attitudes, frightening or terrorizing scenes, guns or weapons, imitative behavior, jump scenes (those meant to startle), scary or tense music, inappropriate music, profanity, sex or nudity, smoking, tense family scenes, topics to talk about and violence.

The site also provides a plot breakdown; tell why children may be attracted to each movie; gives a lengthy listing of the individual scenes that, cumulatively, result in the siteís ratings; explains why the movie received its official rating, such as PG-13 or R; and provides a link to what other reviewers have to say about the same movie.

MELHS Fall Craft Fair

The Parents and Friends group of Metro-East Lutheran High School is holding a Fall Craft Fair at the High School on Saturday Nov. 2, 2002 from 9:00 a.m. to 4:00 p.m. and Sunday, Nov. 3, 2002 from 10:00 to 4:00 p.m. The address is 6305 Center Grove Road, Edwardsville, IL. Come enjoy the crafts, food and fellowship by supporting us in this fundraising effort for the high school. For more details, call MELHS 656-0043.

Reformation Party
Thursday, October 31

Come and enjoy an evening of games, food and fellowship at the annual Reformation Party on October 31 at 6:00 p.m. in the gym. An alternative evening with events for all ages. If youíd like to help or donate candy, please call Peg Rincker at 345-5796 or Carol Walther at 346-1786.

Collecting Old Bibles

At the Reformation Party we will again be collecting old Bibles. Bring your old Bibles no longer in use anytime before October 31, and we will send them on to Concordia Gospel Outreach. The Bibles will be split into the various books and shared with other Christians and churches around the world.

Memorials for Organ Additions

Wicks Organ Company recently sent quotes for possible future additions to our present organ. Please contact the church office if you wish to contribute or designate a memorial toward the purchase of any of these additions. Listed in order of priority and frequency of use:

The Great to Great 4' Coupler ($1,405) This coupler adds a great deal of versatility to the organ's overall specification. It allows the organist to "Solo" stops out by automatically playing stops an octave higher. It can also add some "brilliance" to the full organ for the accompaniment of hymns.

The Chimes ($6,046) The chimes are one of the traditional "percussion" stops on the pipe organ. There are 25 chimes tubes (two octaves) that can solo out hymn melodies for interludes or preludes. There are a lot of compositions in organ literature that call for this particular stop.

Cremation Questions?

Recently we have often been asked about the propriety of cremation. The following article is reprinted from The Lutheran Witness. You may subscribe to the Lutheran Witness for the very reasonable cost of $11.20 / year. If you would like to subscribe, please call the church office at 344-3151.

The Synod does not have an official position on the matter of cremation. Whatís more, itís neither forbidden nor commanded in the Scriptures, so Christians will have different opinions regarding this issue.

Cremation has been the object of renewed concern in recent months because of publicity regarding unethical practices on the part of some establishments responsible for cremation. In some cases, the bodies of the deceased have been dealt with by these firms in a disrespectful manner.

Cremation was at one time viewed very negatively in the church. There were several reasons for this. First, it was often associated with the practices of heathen religions. Second, there were those who chose to be cremated because they believed that they would thereby eliminate the possibility of resurrection. As a result, many Christians considered the practice to be wrong and one that should not be given serious consideration.

As noted above, cremation is not forbidden by Scripture and therefore may be considered. In fact, in some places, space limitations almost require it. A recent news article points out, for example, that in Mexico City, 200 bodies are brought to public cemeteries every day. This situation could be multiplied many times over. Health considerations also are sometimes a factor Ė as are costs, which are greatly reduced when there is no public viewing or need for embalming and use of a "visitation room."

For the Christian, what is most important is that faith we confess and share in the Creeds, where we proclaim our belief in the "Triune God as our Creator, Redeemer and Sanctifier."

Put another way, our confession is that it is God who has created us, who has redeemed us and who will raise us. That means that the body God has created should never be considered as something without value. Rather, it is a precious gift that should be treated with respect.

Yet our confession also recognizes that this body, which has been affected by sin and therefore dies, has also been bought with the blood of Jesus Christ and therefore will also be raised to eternal life by the power of the Holy Spirit.

These are the considerations that ultimately will determine whether one may or should consider cremation for oneself or for loved ones.