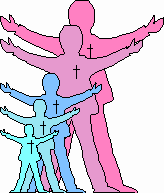 Love in Action
Good Shepherd Lutheran Church
1300 Belt Line Road Collinsville Illinois 62234
618-344-3151 (Church) 618-344-3153 (School) 618-344-3378 (Fax) Pastors M. Walther & P. Hoft Vol. 24 No. 11 November 2001
_________________________________________________________________________________________
"Behold, I Am Coming Soon!" Rev. 22:7
November is a month when we give thanks for God's bountiful goodness to us in times past and present. It's also a time of anticipation for what is to come! The last Sundays of the church year fall on Nov. 11, 18 and 25, and the lessons for these particular Sundays focus on the "end times." They teach us about the coming of the Kingdom of God and our call to be watchful for Christ's return.
Normally during this time of year our attention is drawn to autumn leaves, football, and turkey. Yet the terrible events of September 11, 2001 seem to have redirected our focus on matters more pressing to our lives. Perhaps for the first time in our lives we may have to be suspicious about mail that is delivered to our homes. We are wondering what other acts of terrorism are crouching at our door. What else could happen to our beloved nation?
Now, as always, we need to be watchful and prepared. We need to be like Noah who built his ark even before there was a rain cloud in the sky. But even though the times seem to be doomed, we need not sit in gloom. We can take comfort that when the time comes, whenever that may be, Jesus will come back to take us away from the mess of this world. There's no need to fear. St. John was inspired to write the book of Revelation to be a comfort for people living in such a time as this. Before we even realize it, like a thief in the night, our Lord will return to take His bride (the church) home. At that time, it will hardly seem like the "end" for us Christians, but only "the beginning."
In the meantime, we need to be patient and continue to stay busy preparing hearts for the Kingdom. Right now is a marvelous time of opportunity. Martin Luther once wrote that if he knew Christ was coming tomorrow he'd still plant an apple tree today. Let us plant a seed for the Kingdom!
Fall Stewardship Effort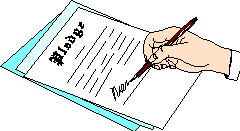 In November we will combine our regular stewardship focus with the special program Our Children's Foundation is in Christ: The Good Shepherd. On Sunday, November 18, we will celebrate our commitments for the building program. We will also make available through the month of November pledge cards for regular giving throughout the coming year. The pledge cards will also be dedicated on November 18. Offering envelopes for 2002 will also be available at Thanksgiving.
Commitment Festival
October 28
Hopefully everyone has had the opportunity to make reservations for the Commitment Festival at the Gateway Center on October 28 beginning at 4:30 p.m. At this festival we will be gathering to celebrate the blessings of our Christian school. We will also encourage everyone to make their personal commitment to the future expansion of the school building. The evening will include singing from our choirs as well as a nice meal. Children are encouraged to participate. If you haven't made reservations, but would still like to come, please call the church office at 344-3151.
Voter's Assembly November 18
Join us Sunday, November 18, following the 10:30 service for our semi-annual Voter's Assembly. The agenda will include a report from the Master Plan Committee, the ad hoc Endowment Committee and annual election of officers. All members are invited and encouraged to attend.
Church Council Appoints
Ad Hoc Endowment Committee
For several months the Church Council has been exploring the possibility of establishing an endowment fund to help cover future expenses especially in the school. In July the Council listened to a special presentation on this subject. A recent gift from a member now makes this a very real possibility.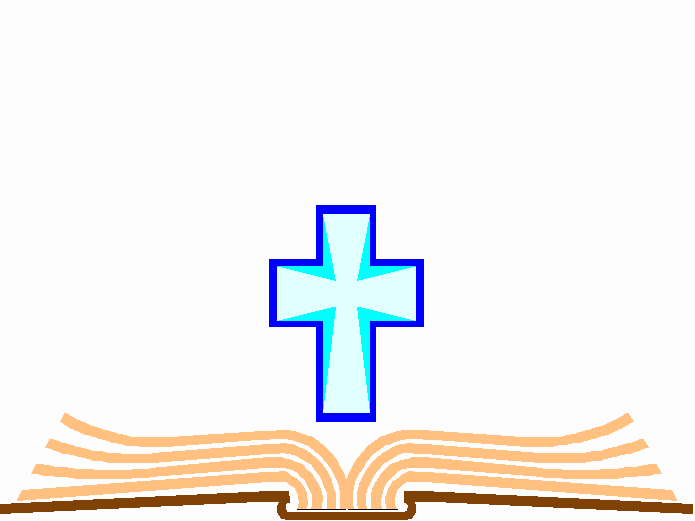 Scripture Lessons for November

November 4 All Saints
Matthew 5.1-12 and Revelation 21.9-27
November 11 Third to the Last Sunday
Luke 17. 20-30 and 2 Thessalonians 3.1-13
November 18 Second to the Last Sunday
Luke 19.11-27 and Isaiah 52.1-6
November 25 Last Sunday of the Church Year
Luke 12.42-48 and Malachi 3.14-18

Youth News

The Jr. High Youth Group (F.I.S.H.) will be attending the "Lost and Found" concert on Tuesday, Nov. 13 at Trinity Lutheran Church, Edwardsville. We will meet at 6:30 p.m. on the GSLC parking lot. We will need some parents to help with carpooling, please.

Sr. High Youth are invited to attend a one-day servant event at Unity Lutheran Church in East St. Louis on Saturday, Nov. 3 for construction and clean-up. Pastor Hoft will be taking this group at 12:30 p.m.

Adopt-a-Highway Cleanup We will need approximately ten Senior Youth to help with the clean up along Belt Line Road. We'll meet at 8

AM on November 10. Contact Pastor Hoft if you are interested.

Palms for Worship Services

The congregation is invited to sponsor Palms in the chancel for 2002. The cost each month will be $40. Palms may be sponsored in memory or in honor of loved ones and will be noted so in the bulletin.

Renew Lutheran Witness Subscriptions

Subscriptions for the Lutheran Witness are $10.25. Please attach check to the note in the Sunday bulletin. The deadline is November 11.

Trivia Night for the Ligon Family

November 2

AAL Trivia Night for the Ligon family will be Friday, November 2, at 7:00 p.m. Reserve a table for up to 10 in advance - $10 per person. Babysitting available. Door prizes. Call the Church Office at 344-3151 for reservations.

Peanut Butter & Jelly Sunday November 4

Now is the time to buy peanut butter and jelly! We are once again collecting these two items, most of which is given to Concordia Seminary Food Pantry. A lesser amount is given to the Collinsville Food Pantry and LCFS Father Center in East St. Louis. These items are to be placed in the red wagon in the connecting walkway. Thank you very much for your generous support of this annual project.

Lutheran World Relief Ingathering

Thanks to all who brought sweaters and/or soap for "Bundles of Love – a Boxcar Full." Eight large boxes of sweaters and 3 boxes of soap were sent. Also, the LWML, at their October meeting, assembled 26 dress kits and 57 layettes. During the past year the Quilters made 125 tied quilts for LWR.

Mitten And Hat Tree

The Christmas tree for mittens and hats will be in the narthex from Nov. 24 through Sunday, December 16. The items collected are given to the Collinsville Head Start Program, the LCFS Father Center, and Otis Woodward's Lutheran Outreach in St. Louis. In recent years we've distributed about 200 items. Can we top this? Your support of this mission project is much appreciated.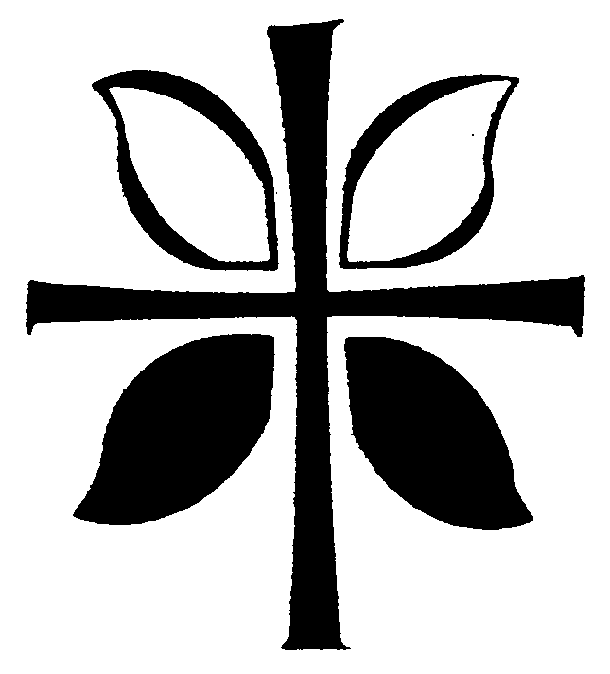 Lutheran Women's Missionary League
Come one, come all!!….to LWML's annual Fall Soup and Salad Luncheon Sunday, November 11th from 10:30 AM to 1:00 PM in the fellowship Hall. (Free will offering.) You will enjoy delicious home made soups, salads and desserts….and this year take-outs will be available. In addition to the luncheon, a bazaar featuring white elephants, crafts and bake goods will be set up in the connector hallway between the church and school. All proceeds will go to the Ligon family and Sue H.
Next LWML meeting is Thursday, November 1st at 7:00 PM in the Fellowship Hall. The program for the evening will be announced in the Church bulletin. There will also be an election of officers for Secretary and First Vice President. All ladies of the church are invited….so come, and bring a friend!
The Young Women in Mission (all girls in the 6th, 7th and 8th grade) will have a gathering in the Fellowship Hall on Sunday, November 4th from 4:00 to 6:00 PM. Their service project will be to write Christmas cards to our shut-in Church members, letting them know how much we care for them, after which there will be a devotion and refreshments. Keep in mind Ephesians 6:7-8, "Serve wholeheartedly, as if you were serving the Lord, not men, because you know that the Lord will reward everyone for whatever good he does….."
Children's Mite Boxes handed out on LWML Sunday, should be returned the weekend of December 1 and 2. Tammy Songer will collect the Mite Box offerings at all 3 services. This will give the children over a month to fill the Mite Boxes with their pennies, nickels and dimes to help further God's work. Their offering will be forwarded to the National LWML, and from there will be disseminated to the various mission projects both in this country and abroad. We thank God every day for the wonderful children we have here at Good Shepherd!
Fall Festival
Hear ye, hear ye!
Official proclamation for the
Knights of the Roundtable Faire!
It is hereby declared, for all who read this proclamation, an evening of fun and frolic will be set forth on the night of November the 9th, in the year of our Lord, Two Thousand and One A.D. All young knights and gentle maidens, no matter what your age, are invited to attend this gala celebration.
Come witness the knights of yesteryear joust to win the love of their lady. Listen to storytellers and musicians as they delight and enchant you. Participate in Elizabethan games and visit the Queen's Castle.
Enjoy food and drink prepared by the skilled lords and ladies of the seventh grade. The banquet includes Royale Roast Beef Sandwiches Au Jus or Friar Chicken Drumsticks (for the children). Adults $4.50 and Children $2.50. (Earnings will go to support their trip to Washington D.C.)
Feasting begins at 5:30 p.m. in the Church Fellowship Hall and faire festivities in the School Gym from 6:00 – 9:00 p.m.
Christmas Concert
The Board of Congregational Life is sponsoring a trip to the St. Louis Symphony "Richard Hayman Holiday" Pops Concert on Sunday, December 9th at 2:00 p.m.
There will be a free lunch and free bus ride provided for concert goers:
Lunch: 11:45 a.m. to 12:45 p.m. in the
Fellowship Hall.

Bus: Board in the Church parking lot at 1:00 p.m.

(Riders will be returned to the Church

parking lot after the concert.)

There are 38 tickets available. The cost is $11.25 per person for seating in the Top Terrace section of Powell Hall. (Please note that there will be steps to climb to get to your seat.) Reservations must be in by November 15th and tickets must be paid for when reservations are made. Stop by the Church office to make reservations for the concert, lunch and bus ride.

You won't want to miss this opportunity to enjoy beautiful Christmas music and good fellowship with other Church members and friends!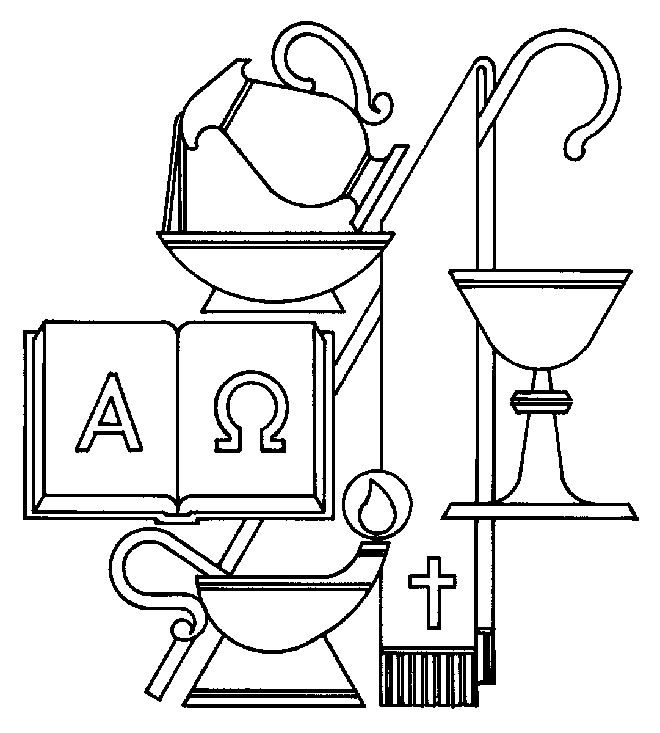 Resolution

Whereas,

the Reverend Michael P. Walther has served as Pastor at Good Shepherd Lutheran Church, Collinsville, Illinois for more than 10 years, nine of those years as the Senior Administrative Pastor, and;

Whereas, the Reverend Michael P. Walther has, during that time, been a dedicated servant of our Lord who has always made the spiritual welfare of members and visitors the primary mission of his ministry, and;

Whereas, the Reverend Michael P. Walther has provided essential guidance and leadership during a period of dynamic growth and activity at Good Shepherd Lutheran Church and School, including the Christ: Our Foundation fund drive and construction of a new sanctuary and the current School Stewardship Emphasis, Our Children's Foundation is Christ The Good Shepherd, and;

Whereas, the Reverend Michael P. Walther has been a constant example of Christian life and stewardship to all with whom he comes in contact;

Now Therefore, the Church Council of Good Shepherd Lutheran Church, Collinsville, Illinois, does hereby thank and praise God for the ministry of the Reverend Michael P. Walther in our midst and extends to him the sincere and heartfelt thanks and appreciation of the entire congregation for his service.

Resolved at Collinsville, Illinois the 15th day of October ,2001

Life Discovery Workshop

November 29

On Thursday, November 29, at 7:00 p.m. Lura Meyer will offer another Life Discovery Workshop titled "7th Inning Stretch." The workshop is primarily designed for baby boomers, ages 35-55. It is designed to help participants look back, live today, and plan for their future. The discovery process will help you discover your preferred future in financial, vocational, physical, educational, relational and spiritual areas of your life. A great resource page of the best books and web sites on mid-life is also included.

What to Watch?

The

www.screenit.com web site provides ratings of movies and videos according to 15 different categories: alcohol or drugs, blood or gore, disrespectful or bad attitudes, frightening or terrorizing scenes, guns or weapons, imitative behavior, jump scenes (those meant to startle), scary or tense music, inappropriate music, profanity, sex or nudity, smoking, tense family scenes, topics to talk about and violence.

The site also provides a plot breakdown; tell why children may be attracted to each movie; gives a lengthy listing of the individual scenes that, cumulatively, result in the site's ratings; explains why the movie received its official rating, such as PG-13 or R; and provides a link to what other reviewers have to say about the same movie.

In addition to telling people in your parish about the site, consider producing a doorknob hangtag that you can distribute in your neighborhood. Educating people about movies their children are seeing is one way you can help do something to effect a change in the types of movies Hollywood is producing.

David vs. Goliath

In August the Indianapolis Star carried a long article how Indiana's citizens defeated the legislative proposal to turn their state's gambling riverboats into permanently-moored dockside casinos. The mismatch in this political battle was amazing. The Indiana Coalition Against Legalized Gambling worked against the efforts of such corporations as Horseshoe Casino, Harrah's Entertainment, Trump Indiana, and seven other major gambling corporations. The Coalition spent $420 to reimburse some expenses of their volunteer lobbyist. The corporations spend nearly $2 million dollars. Despite the mismatch, David won. It's not impossible to stand up to the gambling industry!

If you would like more information on gambling legislation and how you can help to oppose gambling, write to the National Coalition Against Legalized Gambling, 100 Maryland Ave. NE, Rm. 311, Washington, DC 20002 or call 800-664-2680.

Seven Part Evolution Series Challenged by 100 Scientists

The recent PBS series on evolution prompted a response from the Seattle–based Discovery Institute. In a succinct statement the Institute said they are "skeptical of claims for the ability of random mutation and natural selection to account for the complexity of life." The Discovery Institute has produced a 150-page guide to the PBS series, titled "Getting the Facts Straight" which is available via the Internet at www.discovery.org. Although the number of scientists who reject the theory of evolution is a minority, according to the Discovery Institute's director Stephen Meyer, that number is growing. Meyer is a Cambridge-educated philosopher of science. The defenders of Darwinism fiercely oppose any other view. Chemist and five-time Nobel nominee Henry "Fritz" Schaeffer of the University of Georgia is quoted as saying, "Some defenders of Darwinism embrace standards of evidence for evolution that as scientists they would never accept in other circumstances."

What Does It Mean to be a Christian?

A lady had recently been baptized. When she went to work, one of her co-workers asked her what it was like to be a Christian. She was caught off guard and didn't really know how to answer, but when she looked up, she saw a jack-o'-lantern on the desk and answered, "Well, it's a lot like being a pumpkin."

The worker asked her to explain that one. "Well, God picks you from the patch and brings you in and washes off all the dirt on the outside. God removes all that yucky stuff from the inside. He removes all those seeds of doubt, hate, greed, etc. You feel really great. He carves you a new smiling face and then, he puts His light inside you to shine for all to see.

Reformation Party

Wednesday, October 31

Come and enjoy an evening of games, food and fellowship at the annual Reformation Party on October 31 at 6:00 p.m. in the gym. An alternative evening with events for all ages. If you'd like to help or donate candy, please call Peg Rincker at 345-5796 or Carol Walther at 346-1786.

Collecting Old Bibles

At the Reformation Party we will again be collecting old Bibles. Bring your old Bibles no longer in use anytime before October 31, and we will send them on to Concordia Gospel Outreach. The Bibles will be split into the various books and shared with other Christians and churches around the world.

The Aftermath of September 11

Three LCMS parishioners are among the victims at the World Trade Center. Firefighter Matthew Barnes, and businessmen Mark Rasweiler and Brian Thompson are listed among the missing. Many Lutheran churches and schools in the New York City area were affected by the losses of members, friends and acquaintances.

The LCMS withdrew six missionaries from Kyrgystan because of reports of anti-American extremist groups in the area.

Please keep the people of Nigeria in your prayers. Serious clashes between Christians and Muslims have claimed the lives of 165 and have left 928 people injured, according to the Red Cross.

Over $2 million dollars have been donated to LCMS World Relief to assist victims of the tragedy. This is the largest amount of disaster donations ever received in a one month period. Annual donations usually range between $8 and $10 million for disaster relief.

Lutheran World Relief is providing immediate aid to Afgan refugees in Pakistan: water for up to 70,000; tents, tarps and blankets for 5,000; and nearly 10,000 quilts for refugees in Iran.

Contributions can still be made to LCMS World Relief. Just place your offering in a special envelope marked for LCMS World Relief or attach a similar note. Please include your regular envelope number.

Official Acts

Baptism (Children): Ashley Marie Kosten, 10/14.

Received Through Transfer: Brian Garkie from St. James, Quincy, IL; Neal, Roxanne, Jacob, & Hana Michael, from Faith, Flora, IL; William & Isabelle Ackerman from St. Paul, Troy, IL; Brandi, Kristen, & Lillian Byrne from Concordia, Granite City, IL; Gerald, Michelle, Mickey, & Justin Christ & Christopher Rice from St. Paul, Troy, IL

Marriages: Richard Michael Wooldridge and Lindsay Marie Danley, 9/22; Eric Geoffrey O'Donnell and Mindy Renee Buskirk, 10/6

Funeral: David L. Wade, 9/24

Souls: 1,586 Communicants: 1,217