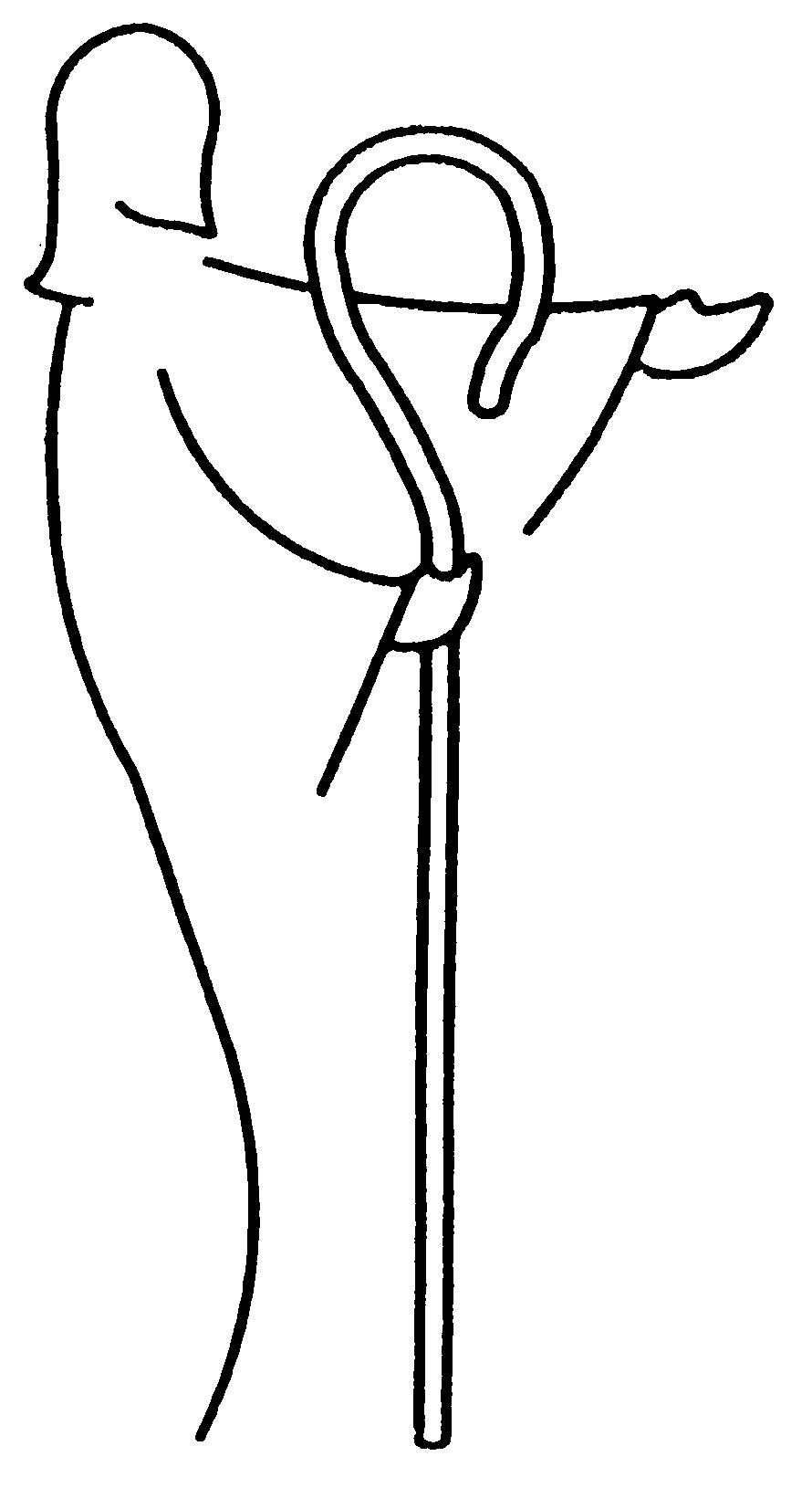 Love in Action
Good Shepherd Lutheran Church
1300 Belt Line Road Collinsville Illinois 62234
618-344-3151 (Church) 618-344-3153 (School) 618-344-3378 (Fax)
Pastors M. Walther & P. Hemenway Vol. 31 No. 5 May 2008
---
The Gift of Organ Donation
The month of May brings us a day on which we celebrate those who bring life into the world, mothers. So to all mothers out there I wish you a blessed Mother's Day.
While it is mothers who carry us and bring us into the world, they are not the only ones who can give the gift of life to others. Unlike mothers, not everyone can give birth, but through the gift of organ donation everyone can give the gift of life to someone in need.
There are currently almost 100,000 people on a waiting list to receive a transplant of some kind. Of these, over 75,000 are waiting for a kidney. This is a gift that anyone can give. Even if being a living donor is not something you think you can do, I urge you to talk to your family and friends about donating organs after death. In comparison to the overwhelming number of people on the waiting list the number of people who donate their organs is very small, only 12,000-14,000 each year. Each day in the U.S., there are about 79 organ transplants taking place and an average of 132 people being added to the nation's organ transplant waiting list.
Death is something we all must face, by being an organ donor something good can come from a tragic situation. Such a situation was brought to light recently in the news with a young girl, Lucy Johnson. Lucy was brought to Saint Louis in January and placed on the waiting list for a lung transplant. Last month Lucy received that transplant and now has a long life ahead of her. This is a gift that she and her parents will never forget. Two Good Shepherd members have received organ donations recently – Amanda Wilson (kidney donated by GSLC member Pam Meister) and Rick Bargiel (kidney).
Organ donation is also something that our Synod encourages as an act of Christian love. In 1981 a resolution was passed by Synod to promote organ donation as such. This is not something that we must do, but it is something that I think everyone should at least prayerfully consider and discuss with family. Vicar Yearyean

Garden of Promises
Mother / Daughter Banquet
Monday, May 12, 2008 6:00 p.m.
Tickets will be available for sale between services April 20th, 27th, and May 4th in the connecting hallway, and will be available at the church office April 21st – May 4th. Please note: there will be no sales at the door. If you have any questions, please contact Valerie Thompson at 346-4837.
Board of Congregational Life
Blood Pressure Screening – 5/03 & 5/04.
Braille Workers –5/08 from 1:00 p.m. to 3:00 p.m..
Good Shepherd Lutheran Church Anniversary Dinner (Sunday, May 4th) sign up sheets are in the narthex and in the church office for the Anniversary Dinner. Sign up yourself or call the church office to sign up. Baked ham, knot rolls, dessert, beverages, and dinnerware will be provided, please bring a salad, vegetable, or casserole to share. The potluck begins about 11:45 a.m. in the fellowship hall. New members are guests, and need not bring a potluck dish. All are welcome; come join the celebration of our church anniversary and welcome those who have joined us at Good Shepherd within the past year.
Lutheran Women in Mission
Thursday, May 1st – Our monthly meeting, beginning at 6: 45 with the social time in the Fellowship Hall. Pastor Jim Rivett will share with us his work as the lead chaplain for the Southern IL District. Please bring a stamped graduation card to be signed by the members at the meeting.
Layette Reminder - as you're hitting the garage sales this spring/summer, be on the lookout for receiving blankets, sleepers, onesies, sweaters, and sweatshirts.
Looking Ahead - You'll definitely want to plan to join us for the June 5th meeting. "Favorite Scripture Night is a great way to enjoy the evening.
The LWML District convention is September 19 & 20 at Good Shepherd. The theme is Witnesses to the Rock of Salvation.
Lunch Bunch
On May 20th we will meet at the church parking lot at 11:15 a.m. to go to Longhorn Steak House in Fairview Heights. Bring a friend & join us. Call Wilma Mitchell at 345-7123 or Mary Preuss at 288-9525 by May 18th so that we may inform the restaurant how many are coming.

Spring Yard Work Day
The Board of Church Property will be hosting the Spring yard work day on Saturday, April 26, starting at 8 a.m. Please come & help spruce up the grounds at Good Shepherd. Any help would be appreciated. For more information, contact Bob Jones at 344-9244 or Marty Hoffman in the church office. Refreshments and supplies will be provided by Thrivent Financial for Lutherans.
Golf Scramble Tournament
Four person benefit golf scramble tournament, Saturday, May 3, at Roland Barkau Memorial Golf Course, Okawville, IL to benefit the S.I.D. Student Aid Endowment Fund. Hole Sponsors are also needed. Forms available in the church office. For more information see bulletin board in the Narthex.
Scholarship Applications
Scholarship Applications for Good Shepherd Lutheran Church Members can be made online by going to www.factstuitionaid.com. For more information about our scholarship program, please see scholarship brochure available in the Church or School offices. Applications need to be completed by May 1st.
Lutheran Summer Camp
Camp Piasa
Lutheran summer camp will be held this summer at Camp Piasa in July. The theme for camp this summer is Lord of the Dance. First week, July 6-11, is for boys & girls currently in grades 5 & 6. Second week, July 13-18, is for boys & girls currently in grades 7 & 8. The total cost is $120, which covers all camp fees; room, board, Lord of the Dance t-shirt, & a store ticket that is good for 15 items of soda &/or candy from the camp store. Camp application are now available in the church office or may be requested by emailing "Aunt" Kathy at the following email address: harrisonkn@charter.net.
F.A.I.T.H. (Sr. High Youth)
Sunday, May 4, 6:00 – 7:30 p.m. @ GSLS Café', Water War!!! Be prepared to get wet….
Saturday, May 10, Girls Nite In! All senior high youth girls & their moms are invited to join us for the Bible study at 7:00 p.m. @ Schnicker's. Then, the teens are welcome to stay the nite! (Make sure to bring clothes for church!)
Sunday, May 18, 6:00 – 7:30 p.m. @ GSLC Gym, Kick-Ball.
Official Acts
Baptisms (Children): Anthony James Yearyean, Leah Rylee Kitzmiller
Confirmation (Adult): Ty James Henrichsmeyer & Sara Elizabeth Pani
Received Through Transfer: Robert, Jennifer & Trevor Pickerell from Trinity, Edwardsville, IL; Rosemary Hesemann from Trinity, Troy, MO;
Profession of Faith: Larry, Deborah & Gabriel LaFond, Linda Claus
Funeral: Pearl Nadine Hawkes
Souls: 1,682 Comm.: 1,380
Hoffmeier's Return from South Africa
Praise the Lord! We returned safely from our 6 months in South Africa on April 1st. In comparison, our home here feels like a mansion! We are again enjoying some of the simple pleasures of living in the US, like walking outside anytime we wish without unlocking a gate; having an oven that works; central heat; familiar faces, neighborhoods, highways, stores, etc.; not needing to exchange money every few days; thinking in miles, feet and pounds rather than kilometers, meters and kilograms; having plenty of electrical outlets, especially in the bathroom (SA law prohibits electrical outlets in bathrooms); unlimited telephone use, and the internet that can be accessed any time of day or night. We do, however, miss the lovely South African flowering shrubs, the entertaining birds, and most of all the wonderful people we met.
It was difficult to say goodbye to the students and staff at the seminary. After working together for 6 months, they were family. And like family, we had many memorable and enjoyable times together. We heard heartbreaking and exciting stories from the students who returned to the seminary after their Christmas holiday, a few at a time, until there were 29 there when we left. We've been in contact with them via E-mail, and they sent us pictures of what they've done since we left. They have also requested prayers for family members they left at home, who are ill or have other serious needs.
If anyone would like to be a prayer partner with and a friend to a student at the Pretoria seminary, let us know. We have pictures and information about each of them. They have a lonely life away from their families and love to get mail (snail or e-mail), particularly from Americans. Since they all speak English, language is not a barrier!
Barbara (Lee's sister-in-law) and I (and several students and friends) worked for more than 6 weeks organizing and cataloguing over 3000 books on the web site librarything.com. It's a site that allows small libraries to catalogue their books and then use the site to search for a book by topic, DDC, author, or title. Our final project was to re-label the books and shelve them for easier access. Barbara brought some unique ideas and experiences to the students. She produced a simple drama for Palm Sunday with costumes and props (can you imagine Judas in a flowered bed sheet?); directed a choir with a variety of new music; made pretzels with them for Easter, and play dough for the Sunday School. Everyone who participated enjoyed trying something they'd never done before.
Will and Lee continued with their many maintenance and repair projects, i.e., putting landscaping edging around flower beds so the dirt won't wash away every time it rains; taking tile out of one bathroom, painting that floor, then using the tile to repair another bathroom floor. One has to be inventive when there are limited resources.
Some notable events which occurred since our last newsletter include:
Meeting the US ambassador to SA;
Seeing an increase in church attendance (sometimes up to 150);
Obtaining 60 new chairs for the chapel
The birth of Ophelia to student Eric and his wife Laura (from Liberia). (She was named after Eric's sister who was kidnapped and never seen again while she and her family were refugees in the Ivory Coast.) Laura stayed with us for 2 weeks when Eric went to his mother's funeral, so we were very close to them;
Equipping the library (for the first time) with 3 computers for student use. Thanks to Barbara and Will's church we left the students with flash drives as a place to save the assignments they completed on the library computers;
And finally, James, a student from Ghana who is also a tailor, made us South African outfits to wear when we tell people about our experiences.
So many people at GSLC prayed for us while we were gone. (Now we know why we were in such good health during our time away and never had any major catastrophes occur.) Thank you all for your prayers – we were truly blessed by them. We thank God for the opportunity to serve Him in SA. It was an amazing experience!
Congratulations
Jeff Bonn, the grandson of Dorothy Bonn, and his wife Kathy recently completed their training to become a pastor and diaconal minister in the Evangelical Lutheran Church in America. Jeff and Kathy both earned their PhDs in mathematics, but felt called to serve in the church. They attended Wartburg Seminary in Dubuque, Iowa. Jeff will be serving Our Savior Lutheran Church and Kathy will be serving as the Director of Pastoral Care at Covenant Health Care in Saginaw, Michigan.
Christian Book Club
For May, June, and July we will read a historical fiction series by Francine Rivers. The Mark of the Lion series includes "A Voice in the Wind", "An Echo in the Darkness", and "As Sure as the Dawn." The book club meets on the 3rd Monday of the month. Location to be announced.
VBS July 14-18
Meet a new buddy at Friendship Trek VBS! Buddy the Porcupine visits VBS each day and helps us learn about Jesus, our Forever Friend. We'll meet four of Buddy's forest friends and lots of new and old friends from our neighborhood too. The trek takes place July 14-18 from 8:30-11:30 A.M. Classes are for children who are 4 by Sept 1st through those who are completing 7th grade. Please pick up a registration form in the church narthex. Take a song CD from the box when you return your registration form.
Many volunteers are needed to take children on the Friendship Trek. Please sign up in the narthex if you can help. Many circle guides are needed to lead the Friendship Circles (a group of 6 children) through the various sites. Please talk to Carol Walther (344-3151) if you have any questions.