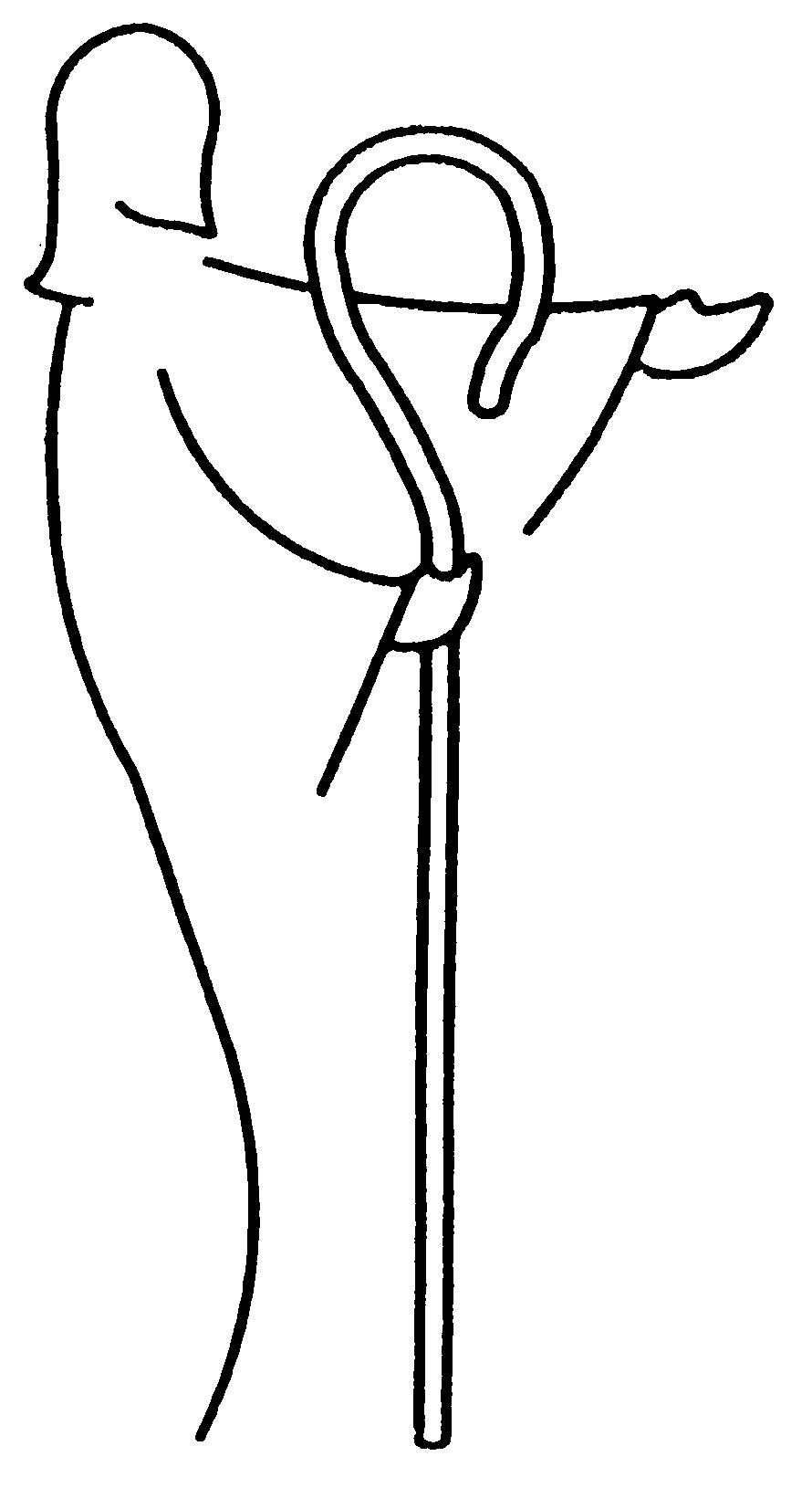 Love in Action
Good Shepherd Lutheran Church
1300 Belt Line Road Collinsville Illinois 62234
618-344-3151 (Church) 618-344-3153 (School) 618-344-3378 (Fax)
Pastors M. Walther Vol. 30 No. 5 May 2007
---
Speak to All the People the Words of This Life!
Yet another terrible tragedy has fallen upon our country. Thirty-three students at Virginia Tech are murdered at the hands of a hate-filled young man. The incident raises numerous questions: Why did it happen? Could it have been prevented? Some say that the availability of guns is to blame. Othe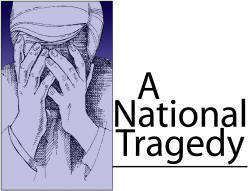 rs site the lack of communication between mental health professionals and police. Still others put part of the blame on the "culture of tolerance" that exists on college campuses today. I think that all of these factors contributed to this rampage.
There is, however, another factor that stands at the center. Brian Rohrbough, who lost his son in the Columbine High School massacre, pointed to the secularization of society, the removal of God from school, and the devaluing of human life. I have to agree. When Cain became jealous of his brother Abel, God tried to intervene. He said, "Sin lies at your door and its desire is for you." Cain didn't listen, and the result was the first of many brutal murders. As long as people live as though God doesn't exist, as long as they ignore His efforts to either curb sin or cure it, sin and its ugly effects are going spill over in society. People can blame certain individuals, but the real blame lies at the feet of all who contribute to a "godless" society.
After Jesus rose from the dead, Peter and the rest of the Apostles began preaching Christ. They were imprisoned, and every attempt was made to silence them. But an angel released Peter from prison and told him: "Speak to all the people the words of this life" (Acts 5.20). The "words of this life" are very clear as we read a little further: "The God of our fathers raised Jesus, whom you killed by hanging him on a tree. God exalted him at his right hand as Leader and Savior, to give repentance to Israel and forgiveness of sins" (Acts 5.30-31).
All people must face the reality of evil that exists in this world and in our own hearts. Some people think they can overcome it with better education, health care, law enforcement, or community involvement. As helpful as these things may be, they are not solutions. Only God can bring life out of a culture of death. He does so with the "words of this life." Thank God that we have and believe these words of life in Christ. Pray that God would help us live by the words of life and share them with all people. Pastor Walther
50th/25th Anniversary Theme
Please send your ideas for a theme for the upcoming anniversaries of our church and school to the church office by the end of April.
Scholarship Applications
Scholarship Applications can be submitted either by paper (forms in School & Church Offices) or online (www.factstuitionaid.com). There is a $20 application fee. Applications need to be submitted by May 1, 2007. See "Scholarship Program" brochure on table in entryway (or at www.goodshepherdcollinsville.org) for more information.
KFUO Broadcasts This Summer
KFUO Will BE Broadcasting the Good Shepherd 10:30 a.m. service this summer (June through August). If you would like to sponsor a broadcast for $160, please call the Church Office at 344-3151. Individuals, families, groups of families, and church groups (such as a Sunday School class) can sponsor a broadcast.
New Hymnal Memorials
You can make a memorial or honorary donation for a new hymnal by calling the Church Office at 344-315. Each memorial is $21.50. Memorials will be recognized in the Memorial Book in the Narthex (not with name plates in the hymnals).
Lunch Bunch
On May 15 we will meet on the parking lot at 11:00 a.m. to go to the Blue Spring Café in Highland. Please call Mary Preuss at 210-6893 (new number) or Wilma Mitchell at 345-7123 before May 13 to make reservations.
Many Thanks
Many Thanks to all my brothers & sisters in Christ for all your prayers, cards, etc. & caring concerns during my recent surgery, convalescence. May God's rich blessings be yours. Joyce Meissner
Mother & Daughter Banquet
The Mother & Daughter Banquet, "Diamonds in the Rough" will be held Monday, May 14th at 6 p.m.
Tickets will be on sale on Fridays, April 27, & May 4 after school as well as between services on Sundays, April 22, 29, & May 6 in the connecting hallway. If you have any questions, please contact Valerie Thompson at 346-4837.
To Members of Good Shepherd
What a blessed week we had with Team #1207 in Honduras. It seems trite to say we became one big family but that is the truth. Although we came from various states, Colorado, Michigan, North Carolina, Illinois, Iowa and Missouri, within a day, we were right at home together. Some of us were first time missionaries and some of us were veterans, some of us came from "different" Lutheran denominations, one of us was even from South America, and some of us were young, (18 years old), and some of us were older, I won't mention their ages but when God calls you to a place like Honduras, he blends your hearts together to accomplish God's will. I think I can say this for the whole group; I've never been hugged and told I was loved as much as I was with this group. We were blessed with a lot of laughter. But also able to see the hearts of our leaders Chris and Lee who showed how God touches their hearts with tears. In fact we are talking about starting a "tear ministry."
The point of the trip, however, was not just about us; it was a chance for us to share Christ with the Honduran people, who are needy in so many ways. What a blessing to put a concrete floor in for a family who has been sleeping on a dirt floor with rocks sticking up. How heart breaking to hear the story of a mother who is living on the streets with her children and does not have milk for her baby because she has no food herself. Through Ulmira's care she was able to get some groceries and get tied in to the church we were serving at. What a gift to be able to give love to the children and have them receive it with open hearts. The saying is true, "We go to serve and end up getting blessed instead."
All this was possible because of the support of our churches. Without you and your prayers we would not have been able to serve these brothers and sisters in Christ. Thanks so much for everything you do to make this possible. We love you, Chris, Meg, Danny, Lynette, Barb and Larry from Friendship Lutheran Church.
F.A.I.T.H. in Action!
This summer, Good Shepherd will be represented by 14 of the F.A.I.T.H. Senior High youth at the Lutheran Church Missouri Synod National Youth Gathering in Orlando, FL. The youth ask that members of our church remember them in prayer as they commit to participate in and spiritually grow from the many exciting opportunities that await them at the Gathering. For a limited time, there is an opportunity for you to become a shareholder in the TAKE STOCK IN YOUTH investment program. More information is on display in the connecting hallway. Questions? Call Lorri at 667-1038.
F.A.I.T.H. – Senior High Youth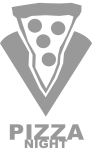 Sunday, May 6, Pizza Challenge!!! Pizza – Pizza – Pizza – Pizza Fans… Come & test your skills at our annual Pizza Challenge! Fellowship Hall 7:00 – 8:30 p.m.
Sunday, May 20, "Fear Factor" Do you have nerves of steel? Stomach of Iron? There's only one way to know… Join us for F.A.I.T.H. Fear Factor! Fellowship Hall 7:00 – 8:30 p.m.
Saturday, May 26, Camp Schnicker 10:00 a.m. – 2:00 p.m. All youth are needed to prepare the camp site & equipment for the upcoming Survivor Weekend! Lunch will be provided. Sign up on the Youth Board by May 20. For more information about these or any other Senior Youth Group events, please contact Cheryl Schnicker at 398-3786.
Lutheran Women in Mission
Thursday, May 3rd –Our monthly meeting, begins at 6: 45 p.m. with social time. Our speaker is Sue Petersen, giving us information on the work going on at New Beginnings. The ingathering is any baby item. Please bring a stamped, graduation card to be signed by the members after the meeting. If you know of a graduating high school or college senior, please give the name and address to the office.
Layette Reminder- as you're hitting the garage sales this spring/summer, be on the lookout for receiving blankets, sleepers, onesies, sweaters, and sweatshirts.
Looking Ahead
You'll definitely want to plan to join us for the June 7th meeting. "Favorite Scripture Night is back by popular demand. The LWML International Convention is June 21-24 at Sioux Falls, SD. See the Lutheran Women's Winter Quarterly for a registration form. The ingathering includes towels, twin sheets, health kits, children's underwear, and quilts.
The LWML District fall retreat is October 19-20 at Lake Williamson, Carlinville. The Rev. Dien Taylor from the Bronx is the keynote Speaker. He uses his musical talents to bring glory to God in an entertaining way! See www.sidlwml.org or Kathleen Bohnet for a registration form. There is a discount for early registration.
Congregational Life
Pictorial Updates - You may still pick up your pictorial directory update in the church office.
Blood Pressure Screening – 5/5 & 5/6.
Braille Workers – 5/10 from 1 to 3.
Anniversary Dinner - Sunday, 5/06/2007 Sign up sheets are in the narthex and in the church office for the Anniversary Dinner. Sign up yourself or call the church office at 344-3151 to sign up. Please indicate the kind of side dish you are bringing, either salad, vegetable or casserole to share. Baked ham, Kruta's knot rolls, dessert, beverages, and dinnerware will be provided. The potluck begins about 11:45 a.m. in the fellowship hall. All are welcome; come join the celebration of our church anniversary and welcome those who have joined us at Good Shepherd within the past year. New members are guests and need not bring a potluck item to share.
Life Line Screening - Thursday, 6/21/2007 The Board of Congregational Life has scheduled these screenings for the Good Shepherd fellowship hall at a cost of $45 each or all three for $109. Life Line provides these non-invasive, completely painless screenings using Doppler technology. The screenings available at that time include stroke screening/carotid artery, abdominal aortic aneurysm screening, peripheral arterial disease screening. An osteoporosis screening is available at $35. All four screenings @ $129. Please check out their website [ www.lifelinescreening.com ] &/or the brochure to be available soon. Call [1-800-324-1851] & schedule your appointment as soon as possible; they book up quickly. Medicare does not yet cover the cost of these services. Life Line does not file insurance claims. These are well person screenings and many insurances will not cover this.
Amazing Technicolor Dreamcoat at SIUE
The Curtain's Up Theater Company will present the popular musical "Joseph and the Amazing Technicolor Dreamcoat" on May 3, 4, 5 & 6 at SIUE's Dunham Hall Theater. Performaces are at 7:30 p.m. except on Sunday, 2:00 p.m. Tickets: $12 ($10 Seniors/Students; $5 Age Five and under) Reservations: 618-363-1477. Ticket Outlets: Once Upon a Toy, Edw Public Library, and Ashmann's Pharmacy (Collinsville). More information may be found at www.curtainsuptheater.com.
Cropping For Newborns
Cropping for Newborns is a scrapbooking event scheduled Friday, May 4 & Saturday, May 5 that will benefit Nures for Newborns. The crop will be hosted by Melanie Wilson, a regular WDR speaker, at Christ Memorial Lutheran Church, 5252 S. Lindberg. Registration fees are $20 for Friday evening (7 p.m. to 12 a.m.), $30 for Saturday (8 a.m. to 3 p.m.) or $40 for both days. The fee includes 4 feet of reserved table space, a St. Louis Bread Company lunch, snacks, drinks, goodie bags, door prize chances & more! Free classes & limited availability Make-and-Takes will be on site as will quality vendors like: For Keeps Sake Scrapbook Store & Creative Memories. Register early to insure you get the classes you want. See http://croppingfornewborns.blogspot.com for registration forms & more information or contact Melanie Wilson at 314-707-6510 or melphd@aol.com.
Official Acts
Baptisms (Children): Skyler Dawn Bruns, Lucas John Robinson, Alexis Renee Frawley, August William Bobby
Confirmation (Children): Santino Antony Arvizu, Victoria Christine Baker, Selena Lynne Bantel, Melanie Rae Bohnstadt, Bailey Renea Boss, Martha Marie Engeling, Erika Leigh Evers, Quinn Frederick Fuhrmann, Christian Samuel Gingrich, Rebecca Lynn Ginter, Heather Renee Hammett, Alexandria Nicole Henke, Angela Bo Rim Javurek, Laura June Kubicek, Brenden Charles Lankford, Nicholas James Ley, Jordan Christopher Luber, Kelly Ann Meredith, Jason Michael Oliver, Erik Thomas Ridgeway, Lauren Ashley Scaggs, Andrew Michael Schack, Cara Christine Schornak, Sydney Amanda Skeel, Katharine Jo Soos, James Benjamin Stevens, Amanda Nicole Trampe, Joshua Paul Trampe, Megan Celeste Turner, Luke Daniel Victor, Sara Margaret Vlasak, Ryan Joseph Voss, Chelsea Nicole Whitehead
Confirmation (Adult): Jasmine Eliza Johanna Aufiero, Diane Elaine Borowy, Vickie Lynn Grissom, David Henderson, Jana Henderson, Robert Louis Herzing, Kay Lynn Kerwin, Brian Marciak
Received Through Transfer: Susan & Bailey Boss from Zion, St. Charles, MO
Profession of Faith: Jean Aleen Marciak
Marriage: Dustin Blain Simaytis and Tallie Nicole Price
Funeral: Randal Kirk Mefford
Souls: 1,690 Comm.: 1,369
Thank You to everyone who helped with the Easter breakfast. Special thanks to Dick and Sue Bold for the eggs and the sausage and to Jim Kruta for the biscuits and the Madison cake.
Vacation Bible School
The truth is . . . Jesus is the way to heaven! At Quest for Truth VBS kids discover the truth about Jesus. Do you know children who would benefit? Grab the form in the narthex and enroll them today for the program on July 2-6! Classes are available for children who will be 4 by Sept 1 through those students just completing 7th grade. We are asking for a $15 donation from those who are able to help with the expenses of the week. Put your form in the registration tin in the narthex by June 3rd and take home a Quest for Truth Truth Trax CD (VBS songs). For more information call 344-3151.
Volunteer Opportunities
VBS this year will again use a site-rotation format. We will need a large number of "Quest Leaders". A Quest Leader leads and supervises a Quest Group of up to six children through the five rotation sites. Please sign up in the narthex or call the church office if you are willing to help. We also need at least one adult to staff the nursery for the volunteers' children. If you are not available to help during the day but would be willing to help prepare and provide snacks (specifics would be given to you) that could also be noted on the sign up sheet.
MOPS
Are you the mother of a preschooler? Do you know a mother of a preschooler who could use some encouragement? MOPS (Mothers Of Preschoolers) will have their last meeting of the year on May 18th from 9-11 AM. Moms have an opportunity to spend adult time with other moms while their children are cared for in a loving environment. Come check it out and see if you would like to be a part of this nurturing group next fall. While official meetings are not held in the summer, regular outings are planned for the moms and children to do together in the summer. Call the church office if you are interested in getting a summer schedule or if you have any questions.