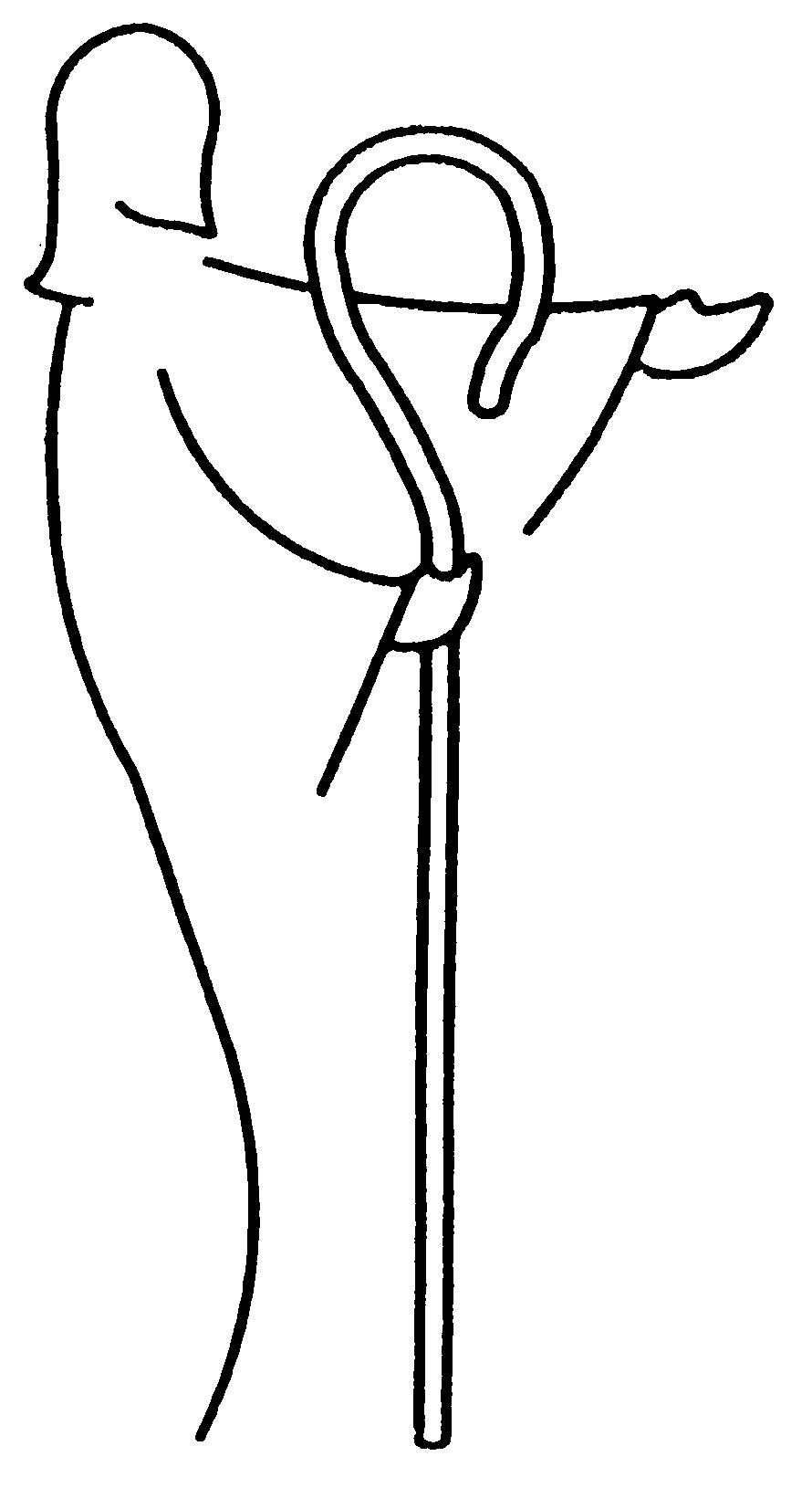 Love in Action
Good Shepherd Lutheran Church
1300 Belt Line Road Collinsville Illinois 62234
618-344-3151 (Church) 618-344-3153 (School) 618-344-3378 (Fax)
Pastors M. Walther & P. Hoft Vol. 29 No. 5 May 2006
---
South to Honduras!
Greetings In the name of the Risen Christ!
By the time you read this a group of people (including myself) from Good Shepherd will be in Honduras on a medical mission trip. If Lee and Pat Hoffmeierís predictions are correct (and I am sure they are) this will be a trip that has quite a positive impact on the lives of those we meet as well as ourselves. Having said that, I have my reservations about going because I donít like to get taken out of my comfort zone and for this trip I am definitely going to be out of that (if you read last months newsletter, you know how poorly I deal with being removed from my comfort zone!). We are leaving the luxuries of life in the richest country in the world to go to a third world country to dispense items that seem like bare essentials to us: vitamins, aspirin, acetaminophen, and penicillin. We will be handing out eye glasses to the visually impaired (not new glasses, mind you, but used glasses!). I have been told that we will also be washing the lice out of childrenís hair, and, of cours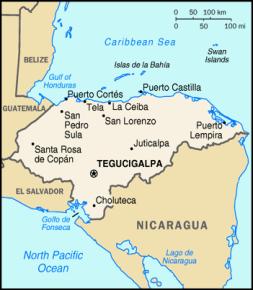 e, while we are there we will be telling people about salvation through Jesus Christ. It will be a week of seeing poverty and intense physical/spiritual need, all the while fighting back the guilt of the realization that it is only by the grace of God I am not in their same exact situation. I enjoy helping my neighbor and, especially, telling others about salvation through Jesus Christ, if I didnít I wouldnít be in this vocation, but if I had to write out my "ideal good time", this is not it!
But that is my sinful, selfish side talking, because nowhere in Scripture does it say that spreading the Gospel of Jesus Christ and being comfortable go hand in hand. As a matter of fact, given that we live in a fallen and sinful world, it is pretty clear that the Good News and being uncomfortable are a greater likelihood. Look at what happened to the "greats" of the early Christian Church as they spread the faith: they were crucified upside down, stoned to death, cut in half, burned, and killed in all kinds of other horrific methods! But see how God used their work. If not for their bold attitudes (driven by the Holy Spirit, of course) Christianity would look very different today. And it makes me realize that if we are doing this whole "Christianity thing" correctly, WE shouldnít be comfortable. Our faith isnít something that we put on for Sunday morning and then take off for the rest of the week. It isnít something that we participate in occasionally when it is convenient. Our faith should be something that is so woven into who we are and our makeup that if it were taken away the people who know us wouldnít be able to recognize who we are anymore. And that faith requires us to do things that take us out of our comfort zone. For some that might mean going to different countries, for others it might mean being a calming influence at your job, the sole voice of love and reason amongst people who like to fight. For others, it might mean being the lone sober influence in a family of addicts. God can use us in any capacity and in any place, but He canít use us if we refuse to be used!
What is ironic to me is how whenever I get taken out of my comfort zone in accordance with the will of God, it ALWAYS works to my long term benefit! If I only did things in life that were comfortable and enjoyable I would not have been able to experience my greatest and most beneficial spiritual growth. I am NOT saying that the reason I am going on this trip is for my own benefit. If that were the case then I would be going for the wrong reason. What I am marveling at is how our gracious and loving God works in our lives. Usually He works in ways that seem strange to our way of thinking. For example, it is in our painful times we often see His love and comfort most clearly. In the uncertain times we can rest on His unwavering strength. In the times where we seem to have lost all control He reminds us that he is running the show. For our eternal life Jesus had to die. These may seem like paradoxes to our way of reasoning but think of the message that is being conveyed through these mysteries: God loves us, God is our strength and refuge, God comforts us, God is in control and promises never to leave us or forsake us, and most importantly, God wants us to spend eternity with Him and secured our salvation from sin, death and the power of the devil through the death and resurrection of His Son Jesus Christ. I would like to think that when we see the message of salvation in this way, and it really is this simple, it is easy to share that with the world we live in! I ask that we all would prayerfully consider what God can do to take us out of our comfort zone to work for Him in His kingdom and when He opens doors for us, that we donít hesitate to answer to His call. God bless you and all of us to be a light to our neighbors, our city, our country and our world. Vicar Hemenway
Scholarship Applications
Scholarship Applications can be submitted either by paper (forms in School & Church Offices) or online at (www.factstuitionaid.com). There is a $20 application fee. Applications need to be submitted by May 1, 2006. See "Scholarship Program" brochure on table in entryway (or at www.goodshepherdcollinsville.org) for more information.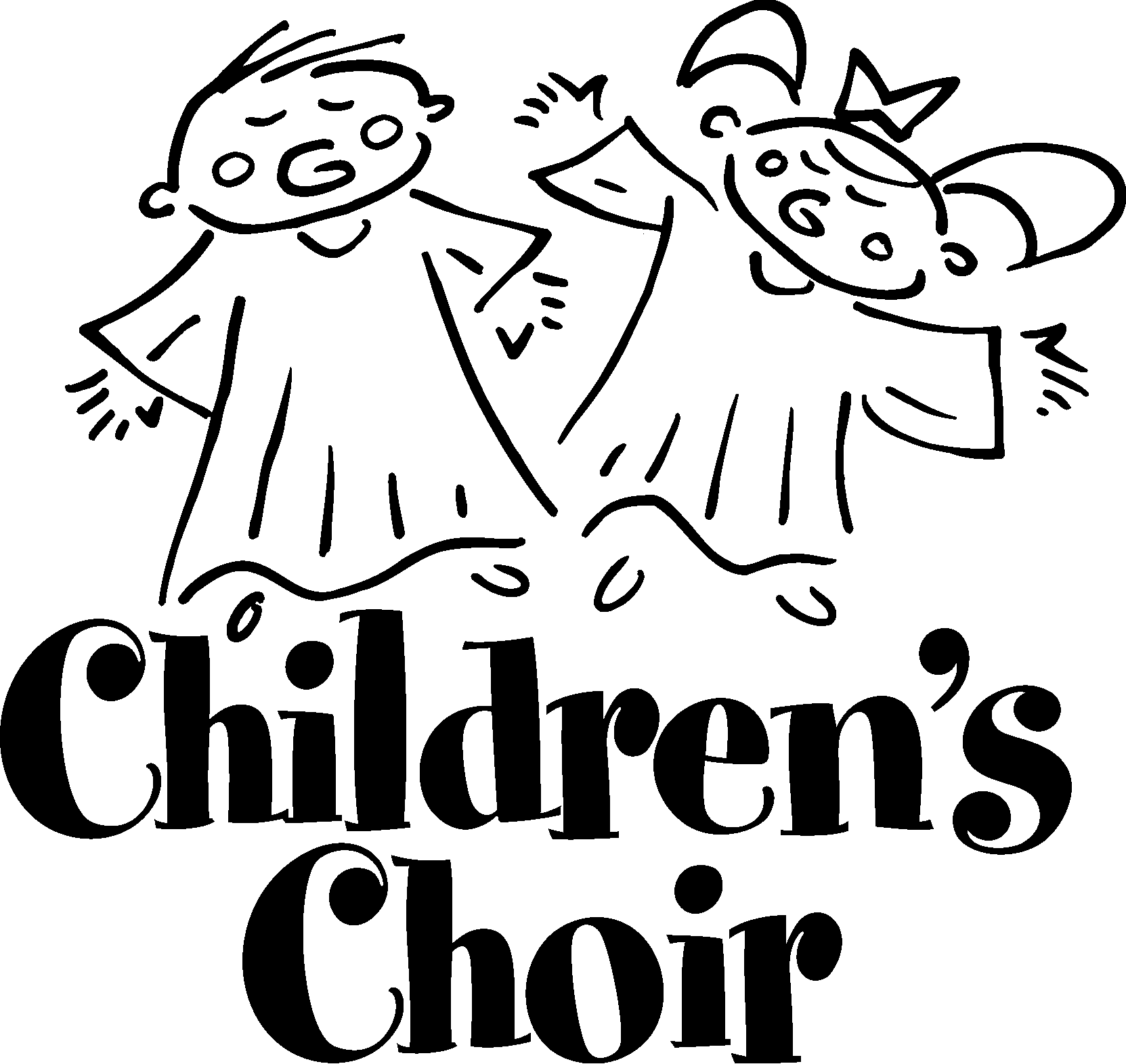 Summer Childrenís Choir
Children who are currently in grades 3-7 are encouraged to join the childrenís choir. They will meet each Tuesday morning from 9:30-10:30 beginning June 6. Miss Jeannine Tiemann will be our director.
Easter Breakfast Thanks
Thank you to everyone who helped with the Easter breakfast. Special thanks to Dick and Sue Bold for the eggs and the sausage and to Jim Kruta for the biscuits.
Vacation Bible School
Want to hunt for treasure? Then join us at Treasure Cove VBS, July 10-14. At Treasure Cove, we travel from site to site and learn that Jesus, our greatest treasure and Godís treasured Son, loves us, serves us, died and rose for us, and treasures us. Registration forms can be found in the church narthex. Be sure and return your form to the treasure box by June 11th to receive your free music CD. VBS classes are for children who are 4 by September 1 through those who are completing 7th grade.
VBS Volunteer opportunities
VBS this year will use a site-rotation format. We will need a large number of "Treasure Seekers". A Treasure Seeker leads and supervises a Search Party of up to six children through the five rotation sites. Please leave your name in the church office if you are willing to help.
Lutheran Women in Mission
Thursday, May 4th Ė Our monthly meeting, beginning at 6: 45 with the social time in the Fellowship Hall, will include a presentation by the children of Unity Lutheran School of East St. Louis. Our ingathering will be for their school. They especially need computer paper. Please bring a stamped graduation card to be signed by the members after the meeting. There will be babysitting.
Layette Reminder - as youíre hitting the garage sales this spring/summer, be on the lookout for receiving blankets, sleepers, onesies, sweaters, and sweatshirts.
Special Events
Monday, May 15th ĖMother & Daughter Banquet
Come and join us for a Medieval Banquet and evening of fun as we put on "The Full Armor of God". If you have any questions, please contact Cheryl Schnicker at 398-3786.
Looking Ahead
Youíll definitely want to plan to join us for the June 1st meeting. "Favorite Scripture Night is back by popular demand.
The LWML District convention is September the 15th & 16th in Evansville.
Congregational Life
Blood Pressure Screening Ė 5/6 and 5/7. Look for the table in the connecting hallway.
New Member/Anniversary Dinner Ė 5/7 about 11:45 a.m. This is a potluck event, with meat, rolls, desserts, and beverages provided. Please sign up on the clipboard near the poster in the narthex. Established members are asked to bring a potluck item (side dish or salad). New members are encouraged to attend, but need not bring a potluck dish. Come join the fun and meet the new members!
Braille Workers Ė 5/11 from 1:00 to 3:00 p.m. If you are interested in participating, call the church office at 344-3151.
Official Acts
Baptisms (Adult): Kelle Lee Green, Michael Gregory Zavaglia
Confirmation (Children): Allison Renee Barrows, Meredith Lea Barthold, Cameron Drew Borri, Andrew Haas Brookshier, Shay August Carter, Allison Nicole Clessa, Svetlana Natalie Cluck, Matthew Douty, Christopher Ryan Edrington, Alexis Suzanne Evers, Victoria Catherine Francis, Allyson Jean Frueh, Kelsey Anne Gardner, Julia Lynn Garland, Cody Ryan Hopkins, Mackenzie Lynn Keiser, Matthew Stephen Kovach, John Michael Lankford, Ashley Marie Martin, Daniel Keefe McGinthy, Ashley Nicole Paskero, Amanda Joy Perez, Jordan Lynn Schneider, Jacob Ryan Simburger, Jordan Wallace Strittmatter, Logan Edward Strittmatter, Jonathon Leland Trampe, Heather Marie Trapani, Jeremy Robert Verbeck, Stephen John Walther, Abbey Breann Wilson
Confirmation (Adult): Jeanice Rose Armintrout, Brent Levaughn Baker, Jennifer Kathleen Bollman, Brandon Grant Easton, Kelle Lee Green, Stephen Rex Hane, Marcella Rose Hawk, Kurtis Thomas Muth, Anna Louis Springs, Matthew Roger Wallace, Tana Marie Grace Wallace, Michael John Welsh, Kimberly Dawn Welsh, Amanda Marie Wilson, Stacy Lynn Woods, Michael Gregory Zavaglia, Brett Nathan Zika
Received Through Transfer: Jeffery Bollman from St. James, Glen Carbon, IL; Kyle, Heather & Jackson Klemp from Trinity, Wahiawa, HI; Jason, Melinda & Elizabeth Sauer from Concordia, Granite City, IL
Profession of Faith: John, Patricia, Rachel & Johnathon Reinheimer, Sandra Hoffman, Rhonda Coe
Marriage: Kelle Lee Green and Kristen Marie Wade
Funerals: Melvin Earl Roedger, Edith M. Szezurek
Souls: 1,718 Comm.: 1,356
Ascension Day Worship
Thursday, May 25th
Mark your calendars for Ascension services at 4:30 and 7:00 p.m. This special service will celebrate the important miracle of Jesusí physical ascension into heaven. Ascension also focuses on Jesusí last words to the disciples urging them to be His witnesses.
Menís Ministry
Meets the Second Saturday
The Menís Ministry group that meets on Saturday mornings will begin a new series of Bible studies on May 14th called "Luther for Men." We will be reading some excerpts from Lutherís writings, drawn from Scripture, that will help us and encourage us to live by faith. The group meets at 8:00 a.m. for breakfast. At 8:30 we begin our study and discussion. We are done at 10:00 a.m.
Ask the Pastor
What About the Gospel of Judas?
In the third and fourth centuries AD there were some very popular religions that had sprouted off of Christianity. Together they are referred to as the Gnostics. They are called Gnostics because they believed that the key to salvation was secret "knowledge" or "gnosis" that only they possessed. They would reveal this knowledge to worthy people who joined their groups.
The basic teachings of the Gnostics went something like this: God is a spirit. He created sub-gods. Sometimes these beings had names such as "aeons, thrones, dominions, rulers, or authorities." The last of the beings was called the Demiurge. This being was so far removed from the original God that he did something very horrible. He created the material world. The Gnostics believed that the material world was inherently evil. In some forms of Gnosticism this Demiurge is said to be the "earthy" God of the Old Testament.
The way of salvation for the Gnostics was to escape from this material world. The escape was finally accomplished at death with the abandonment of the body. The Redeemer was the one who came to explain this. Therefore Jesus for the Gnostics is one who came to teach that the created world and your body are very evil. He was only human in appearance. They totally rejected the teaching that Jesus was God and man at the same time.
Sometimes Gnostics were very ascetic, that is they deprived themselves of sexual activity and food in order not to pollute the spirit. Other groups believed that the body had no effect on the spirit, and so they lived licentiously Ė eating, drinking, etc. to the extreme.
Often they would create writings that reinterpreted Jesus according to their Gnostic beliefs. To give them more legitimacy they would name them after the apostles. The Gospel of Judas probably came from a group of Gnostics known as the "Cainites." They believed that Cain, the son of Adam and Eve who killed his brother Able, was a god. Bishop Ireneaus argued against this perversion of Christianity already in the A.D. 180. Although I havenít been able to read the Gospel of Judas in translation, I suspect that it somehow glorifies Judas. His betrayal of Jesus was probably part of Godís plan to help Jesus get released from the body.
One of the things you need to realize is that most of these Gnostic writings contain some very bizarre ideas. For example the Gospel of Thomas (foundation for the Da Vinci Code) said that women can only be saved if they first turn into men. Most of the television shows that try to present these documents do not tell about these aspects of the writings. They were rejected by the early Christian churches for good reasons. They were perversions of the true Gospel.
| | |
| --- | --- |
| | A Page from the Gospel of Judas |
The Gospel of Judas was written in Coptic, an old version of Egyptian. It was probably a translation of an earlier Greek writing. It was written on papyrus, an early form of paper. The document itself is only 70% intact. Pastor Walther
Lutheran Day at Busch Stadium
Enjoy great Cardinal baseball & support your Lutheran High School, Sunday, May 14 (Motherís Day) at 1:15 p.m., St. Louis Cardinals vs. the Arizona Diamondbacks. Tickets are available at MELHS. Prices range from $16 to $38. Treat Mom to a day at the ballpark on her special day! Thrivent Financial for Lutherans Care Abounds in Communitiesí funds have been applied for through the North & South Madison County Chapters.
Special Promotion: Itís Coca-Cola/Dierbergs Womenís Tote Bag Day Ė First 20,000 women 16 & over will receive one of these tote bags.
Your ticket entitles you to stay after the Cardinal game & enjoy competition between the area Lutheran High Schools. The Metro-East Lutheran baseball team will play another area Lutheran high school team. Call Metro-East Lutheran High School (656-0043) for tickets.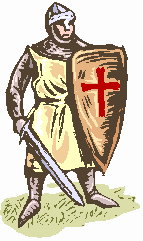 "PUT ON THE FULL ARMOR OF GOD"
Mother & Daughter Banquet!
Monday, May 15th
Itís time for the 45th Annual Mother & Daughter Banquet, hosted by Good Shepherd Lutheran Womenís Missionary League (LWML). All mothers and daughters are invited! Come and join us for a night of knights, castles, and armor, as we "Put on the full armor of God". This yearís theme is a Medieval Banquet and all are invited to come dressed to suit the night! Dinner will be buffet style and will be followed by a great program! Tickets are on sale now!!!!! Adults $8.50, Children (4-12): $6.50, Children under 4 are FREE! Tickets will be available for sale between services starting April 22nd through May 7th in the connecting hallway. Remember SPACE IS LIMITED, so get your tickets as soon as possible! Please note: there will be no sales at the door. If you have any questions, please contact Cheryl Schnicker at 398-3786.