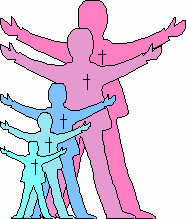 Love in Action
Good Shepherd Lutheran Church
1300 Belt Line Road Collinsville Illinois 62234
618-344-3151 (Church) 618-344-3153 (School) 618-344-3378 (Fax)
Pastors M. Walther & P. Hoft Vol. 26 No. 5 May 2003
_________________________________________________________________________________________
From Death to Life
What wonderful news it was to hear about the rescue of Pfc. Jessica Lynch and seven other American Prisoners of War in Iraq. The Armyís 507th Maintenance Company was ambushed in the city of Nasiriyah. Their overnight trip into Iraq was supposed to be a support mission to help other troops who were doing the actual fighting. But an ambush was waiting for them and before they knew it gun shots from all directions surrounded them. Without working weapons they were forced to surrender. Bound and blindfolded, they were taken to Baghdad to be imprisoned and interrogated. Ordered to wear grungy, unwashed blue or yellow striped prison pajamas, they waited behind dark concrete walls. After some twenty days, the crew worried they would never be found by the U.S. troops and that their Iraqi captors would decide to dispose of them. Spec. Shoshana Johnson remarked, "I was getting to the point where I believed they would have killed us." All of a sudden U.S. Marines kicked in the door to the house where they were held captive. "Get down! Get down!" "If youíre an American, stand up." Before they knew it, the seven men and women were in a helicopter, flown to an airfield and then put on a C-130 to Kuwait.
This great news flash was told one week before an even greater story was proclaimed once again in church. The greatest story ever to be told is the Easter story- the resurrection of Jesus Christ our Lord. Jesus not only was taken as a prisoner into the hands of His enemies to be tortured and interrogated. He was actually put to death, crucified by Roman soldiers. He was buried in a cold, dark tomb. But very early on Sunday morning He rose from the dead. He passed from death to life! Our Lord is no longer a prisoner of war. He won the battle for us by defeating our greatest enemies: sin, death and the devil. The strife is over! The battle is won! He is our Victor, offering us new and eternal life. We also know that Heís not one who is missing in action. Though He has ascended to the Father, He is still right here with us. Present in His Word and Spirit, present in the Sacrament, Jesus lives for us in our everyday lives. Christ is risen! He is risen indeed!
Adult Inquiry Begins April 22
Invite a friend to the next session of Adult Inquiry to learn more about the Christian faith. Classes begin Tuesday, April 22, from 7:00 to 8:45 p.m. Babysitting is provided. The classes are all set up in a presentation format. It is a great introduction to the overall teaching of the Bible centered in Jesus Christ.
Wednesday Night Bible Study
Pastor Hoft will lead an in-depth study on the subject of Law and Gospel beginning April 22 at 7:00 p.m. Come learn why Martin Luther and C.F.W. Walther were so concerned that Christians maintain the proper distinction between these two vital parts of Holy Scripture.
Ascension Service
Thursday May 29th at 7:00 p.m.
In the Book of Acts we read that Jesus appeared to the disciples and spoke of the kingdom of God for forty days following His resurrection. After that He assembled the disciples together and told them to wait for the outpouring of the Holy Spirit and to be His witnesses to the end of the earth. He then ascended bodily from the earth until He was hidden from their sight by a cloud.
Come join us as we celebrate the miracle of the ascension and the continued work of the Holy Spirit to bear witness to Jesus to the end of the earth.
July Mission Opportunity
This opportunity has been presented to Good Shepherd through LAMP Canada (Lutheran Assn. of Missionaries and Pilots) in Sandy Lake, Ontario Canada during the week of July 14-18. Prayerfully six persons will go to teach the Cree children about the Bible and Jesus. There are several fields to be filled with this mission here at home. We will need a supply coordinator, a donation coordinator, a transportation coordinator and of course prayer coordinators!
If you are interested in helping in any way with this mission, please contact Lucy Thompson at 344-5705 or send her an email at Lthompson55@charter.net.

New College Age Group

If you are somewhere between the ages of 18 and 25 and would like to connect with some other people your age, come join us on May 20 at 9:00 p.m. This is a great opportunity for fellowship, growth in Godís Word, and prayer. Some of the issues we discuss are relationships, faith, lifestyles, work, purpose in life, worship, politics, grief/stress, war, music, movies, other religions, and temptations.

New Member Dinner May 4th

"Fruit of the Spirit" is the theme for our annual New Member/Anniversary Dinner on Sunday, May 4th at 11:45 a.m. in the Fellowship Hall. Last day to make your reservations is Sunday, April 27th.

(Sign-up sheets are available in the connecting hallway - or call the church office at 344-3151 - money must accompany reservations.)

There will be a catered meal (+ homemade dessert), delightful entertainment by some of our GSLC children, introduction of new members, and a tour of the new school facilities. What an enjoyable way to make new friends and renew old acquaintances. Come and be a part of this special afternoon of Christian fellowship.

"But the fruit of the Spirit is love, joy, peace, patience, kindness, goodness, faithfulness" . . . (Gal. 5:22)

Maturing Stewards Do the Right Things for the Right Reasons

May is a month of "M's." Mother's Day will be celebrated on May 11. Those in the military will be remembered and recognized on Armed Forces Day, May 17. Memorial Day will be observed on May 26 with the original Memorial Day on May 30. So what do these "M's" have to do with stewardship? Actually, quite a lot.

Many of us probably learned our first lessons about stewardship from our mothers. Mothers are known for their selfless love and devotion to the welfare of their families. Many of the great lessons of life--the use of time, abilities and other resources--were taught and modeled by faithful mothers. They may not have used the term "stewardship" but they were living demonstrations of what stewards are all about.

The men and women who serve in our armed forces are also models of stewardship. Jesus said, "Greater love has no one than this, that one lay down his life for his friends." (John 15:13) Acts of terrorism and war remind again of what a dangerous place this world is because of sin and every kind of evil. Our armed forces stand out as stewards who willingly and courageously put their lives on the line

for others. What an example of selfless stewardship!

Memorial Day reminds us that not only do our armed forces willingly put their lives on the line, thousands upon thousands have already paid the ultimate price by giving their lives for others, even those who protest the military and its activities.

Stewardship is more often caught than taught. Jesus led the way as God's Suffering Servant who was willing to give his all for the salvation of sinful rebels. He demonstrated the greatest love known to the world and commands his followers to "love one another as he has loved us." (John 15:12)

Maturing stewards striving to do the right things for the right reasons show their Christian love through their giving of self, time, money and all of life's resources

Lutheran Womenís Missionary League May 1, 7:00 p.m.

We are privileged to have Pastor Curtis Deterding of Faith Lutheran Church in Godfrey as our speaker for the evening. His topic will center around "Church Career Recruitment." In addition, there will be devotions, dessert, and a short business meeting. Don't miss this opportunity to learn, to worship our Lord, and to enjoy an evening of Christian fellowship. Plan to attend . . . and bring a friend!

(Just a reminder that our May meeting is the last time we will be collecting bath towels/wash cloths as ingathering items for the National Convention in June.) Don't forget our June Meeting is "Favorite Scripture Night."

Sowing and Growing

As you sow and grow your gardens, order Scrip to purchase all your needs - Market Basket, K-Mart, Sam's, Lowe's, or Home Depot. Buy hanging plants and garden ornaments using gift cards from Flower Basket or Cullop Jennings.

Spring cleaning or fixup needs: order gift cards from Merry Maids, Service Master Clean, Amway, or RP Lumber, to name a few.

Graduation gifts and parties: order cards for food from Honey Baked Ham, Schnucks, Shop-N-Save, Mrs. Fields Cookies, Dairy Queen, or Kentucky Fried Chicken. Gift ideas from Bath & Body, Best Buy, Brookstone, Office Max, Radio Shack, Sharper Image, B. Dalton, Borders or gift certificates from many other popular stores any graduate would be happy to receive! Also gasoline, hotel, phone cards and airline certificates can be ordered for your summer travel plans.

There are many advantages to purchasing gift cards through this program. Order yours today. Pick up a green order form in the narthex or school hallways. Every purchase earns money for the school and tuition reimbursement for your family or a family chosen by the Board of Education. You decide, but do so today. It's like free money for children's education! Any questions, call Meta Cathcart 346-1316.

Official Acts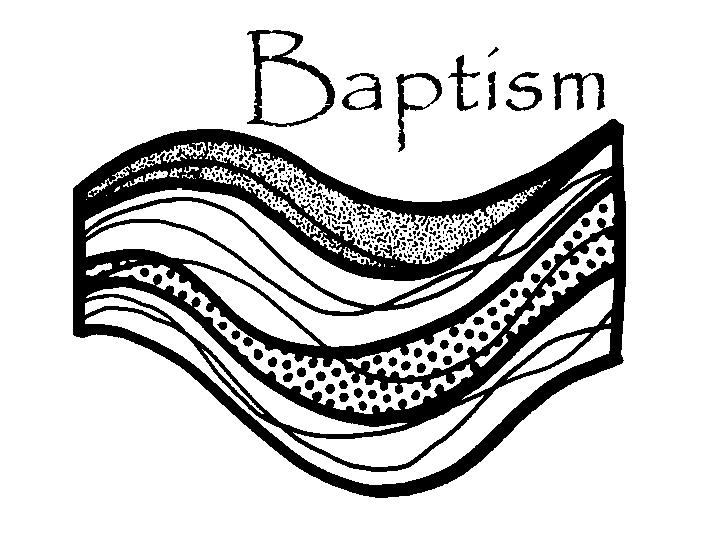 Baptisms (children): Olivia Grace Boone, 3/22; Matthew Dempsey Guthrie, 3/29



Confirmation (children): Justin Lee Audrain, Jordan Michael Begeman, Caitlin Josephine Boatman, Yolanda Nicole Brito, Elizabeth Ann Bruns, Brian Michael Butts, Kristen Lynn Deterding, Bradley Leon Fritsch, Caitlin Elizabeth Ginter, Jessa Brooke Gramenz, Courtney Jo Hafenstein, Megan Lynn Hurford, Maddyline Anne Ligon, David Lee McFarland, Samuel Ward McGinthy, Mark Thomas Meredith, Andrew Joseph Miles, Joseph Thomas Donald Moore, Cayla Alaine Pulley, Melissa Anne Ramsey, Jacob Alan Schneider, Justin Lee Schneider, Angel Christine Scribner, Blake Evans Simburger, Katrina Bliss Simpson, Taylor Renee Storm, Dillon Lee Strittmatter, Tyler Richard Voss, Andrew Thomas West

Confirmation (adult): Ronald Jay Briddell, II, Jason Dean Daenzer, VeRonica Lynn Daniels, Richard Eugene Edmonds, Alicia Marie Rodick, Leanna Jo Rolla

Received Through Transfer: Robert Boehner from Trinity, Springfield, IL

Profession of Faith: Rochelle Meyer, Norman Werner

Marriages: Christopher Allen Waugh and Kristina Lynn Morris, Michael Gregory Zavaglia and June Marie Hopkins

Funeral: Camilla M. Macha 3/24

Souls: 1,674 Comm.: 1,299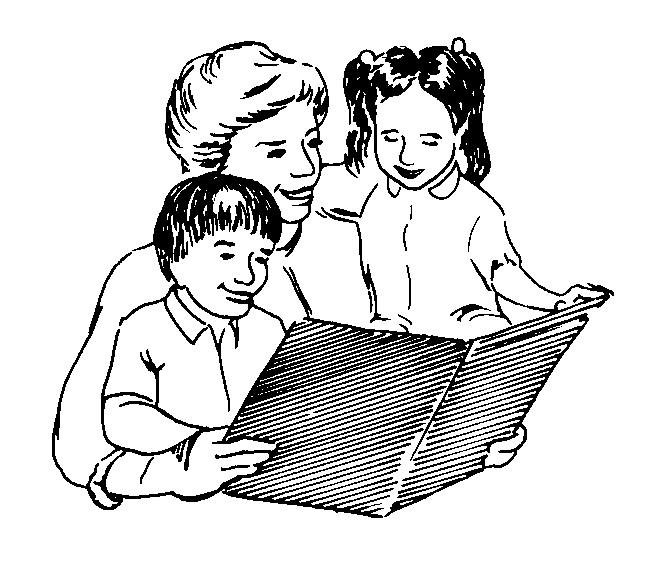 What Can We Do to Ensure Our Childrenís Salvation?
One of the greatest concerns of Christian parents is for their childís salvation. Christian parents know that salvation is a gift from God accomplished by the Holy Spirit through His word. There are two important ways in which parents serve as the instruments of God to bring their children into Godís kingdom. First, parents bring their children to Jesus. This begins with baptism and continues as we teach them about Jesus. Family Bible study and prayer is essential. Sunday school and catechism classes help to build the foundation of faith and the Christian life.
The second thing parents do is even more important. They live and grow in Godís word themselves knowing that their children are always watching and imitating them. When the family worships together, children are learning the habits of Christianity from their parents. When children know their parents are in Bible study, they have a greater eagerness to learn the word of God themselves. Children can learn a lot from their parents as they watch them grow in the faith.
Mother-Daughter Banquet Monday, May 12
Don't miss the Mother and Daughter Banquet - Monday May 12, 2003, at 6:00 p.m. in the Fellowship Hall. Theme: "Moms are Beary Special". The dinner this year will be catered by the Sandwich Shop. Ticket prices are: $7.50/Adults - $5.50/Children 4-12 - Children 3 and under are free.
Tickets will go on sale Sunday, April 27th thru Sunday, May 4th - or call the Church Office for reservations. Reservations are required by May 4th, since seating is limited. Girls - bring your favorite teddy bear along for the Teddy Bear Parade! Invite your mother, daughter or special friend to this evening of fun, food and fellowship . . . WE'LL ALL HAVE A "BEARY" GOOD TIME!