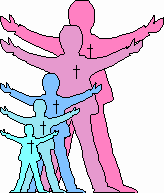 Love in

Action

Good Shepherd Lutheran Church

1300 Belt Line Road Collinsville Illinois 62234
618-344-3151 (Church) 618-344-3153 (School) 618-344-3378 (Fax) Pastors Michael Walther and Peter Hoft Vol. 24 No. 5 May 2001
___________________________________________________________________________________________
Being There
In todayís "Internet Age" we may be led to think that our ability to communicate with one another has never been better. This may be true about our communication with one another, but has it helped our connection with one another? It seems that despite our technological marvels, people today are becoming more and more disconnected with one another. In a past Focus on the Family Magazine issue, John Trent offers some humorous warning signs that you might be out of touch with those around you.
You have a list of 15 phone numbers to reach your family of three.
You call your sonís beeper to let him know itís time to eat. He e-mails back from his bedroom, "Whatís for dinner?"
Your daughter sells Girl Scout cookies via her Web site instead of door to door.
You chat online several times a day with a stranger from South Africa, but you havenít spoken with your next door neighbor in two years.
You didnít have time to get your spouse a real Valentineís Day card, but you saved the day by posting one for him or her on a Web site before leaving the office!
These may bring a smile to your face, but many people feel farther than ever from their families, loved ones, neighbors, and fellow church members. So, how do we make those connections? Answer: By focusing on relationships and the timeless Word of God. First, it is essential that we simply be there for one another. That means being physically present. God created us to be interpersonal. He created us to be relational and interactive. An interesting phenomenon is happening around church these days. Members are encouraged to introduce themselves to unfamiliar faces on Sunday morning. And people actually are doing it! When this is done relationships are made, bonds are formed, and a church is strengthened as a whole through itís love and care. When was the last time you had a chat with someone new?
Secondly, it is essential that we interact with the Word of God. In that living Word, God speaks to us in a very real way. As surely as Jesus walked this earth in the flesh, He continues to be there for us today. He dwells among us in His Gospel and Sacraments. As Christ enlightens us individually with these marvelous gifts, He forms us into His body. He creates among us a fellowship to build each other up in faith, hope and love. God grant that we always remain connected to Christ so that we may be connected to one another!
Master Plan
The Master Plan Committee (approximately 20 attending each evening) has completed eight meetings in the last three months under the guidance of Chairman Mark Richter. The purpose of these meetings has been to study the next phase of a building program to expand our school facilities. Good Shepherd Lutheran School has grown significantly over the years. Of the seventeen current home rooms only seven are held in rooms specifically designed for education. The others have been adapted from the old church and from used portable buildings. These rooms have served us well, but they either need to be replaced or remodeled. Good Shepherd has long been aware of the need for more permanent classroom structures to carry out one of its most important ministries Ė Christian education.
The Master Plan Committee has reviewed architectural plans and will continue to evaluate the needs of the School. The committee would like to share these conceptual plans with the congregation. We are planning several "Informational Meetings" during the month of May for church members and school parents to present the ideas for permanent educational structures. Please watch for further information about these meetings and plan to attend. Also, please keep these efforts in your daily prayers.
Thanks to God for the Gifts
Of Mr. Les Barth
Mr. Les Barth was a faithful follower of the Lord Jesus. Each Sunday the members of Good Shepherd could count on Lesí help as an usher. His friendly smile always encouraged his fellow brothers and sisters in Christ. This was a great gift. Les died May 12, 2000. But before that great day arrived, Les made plans for one more act of faith to follow him on earth as he anticipated the glory of heaven. Les donated his estate to Good Shepherd for the ongoing work of the Gospel. Recently that estate was settled, and Good Shepherd received $141,730. This income has been designated to help fund the new sanctuary. We thank God for both the gifts of Lesí life and faithful service as well as the gift of his estate for the kingdom of God.
Funeral Service Information
One of the best things a Christian can do is to face the reality of their death. In this Easter season, when Christians celebrate Christís victory over death, it is an especially good time to make preparations. Included in this newsletter is a Funeral Planning Form. If youíre interested, please fill it out and mail or drop off to the church office. Weíll keep these forms in our files and be able to refer to them in the future. Or, you may wish to fill out the form and keep it with your personal records. In this case make sure your family members are aware of it.
Adult Inquiry Begins April 24
Invite a friend to the next session of Adult Inquiry to learn more about the Christian faith. Classes begin Tuesday, April 24, from 7:00 to 8:45 p.m. Babysitting is provided. The classes are all set up in a presentation format. It is a great introduction to the overall teaching of the Bible centered in Jesus Christ.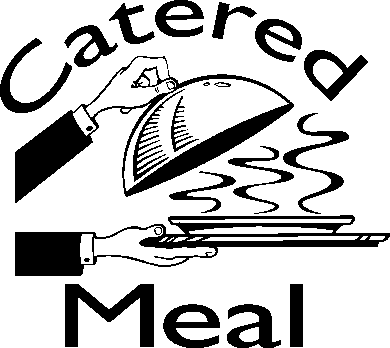 Anniversary/New Member Dinner

Donít miss the Anniversary/New Member Dinner on Sunday, May 6th, beginning at 11:30 a.m. in the school gymnasium. The catered meal will feature chicken, roast beef, and all the trimmings. In addition to introducing the new members who have joined GSLC during the past year, there will be a short program highlighting the history and growth of our church.

Reservations are required and must be paid for in advance. Prices are as follows:

$ 6.50 Ė Adults, $ 4.50 Ė Children 4-12 years of age, and FREE to Children under 4.

Sign-up sheets will be available in the hallway next to the Narthex after church services the last three weekends in April.

This event is a perfect opportunity to get better acquainted with our new members and to celebrate Godís blessings to us

!

Mother Daughter Banquet
Monday, May 14th

Remember reservations are limited so call Gail Mayhew (344-1405) or the Church office (344-3151) as soon as possible. $ 7.50 for adults, $ 5.50 for children 4 Ė 12 years old (under 4 are free). A wonderfully unique program is planned. Donít miss this evening of good food, tons of fun and Christian fellowship! Festivities start at 6:00 PM.

Summer Sunday School

Each summer Good Shepherd Sunday School provides a couple of months off for the regular teachers. During this time we invite other volunteers to come in for a Sunday or two or three! If you would be interested in a short-term Sunday School experience, please call the Church Office (344-3151).

Thank You, Volunteers

The Lord has truly blessed Good Shepherd with many members who so willingly volunteer their time and talents for the good for the church and school. Although it would be impossible to name each person, please know that your individual efforts are recognized and greatly appreciated. God bless you all! Board of Congregational Life

Meals on Wheels Director Needed

Meals on Wheels is looking for a new director. Qualifications for the position include: good communication skills, administrative and computer skills, detail oriented and very patient with people.

The compensation is $250 per month, plus mileage on routes and year-end bonus. The hours are Monday Ė Friday 9:30 a.m. to 12:30 p.m. Applications are available upon request by calling Janelle or Norma at 344-2713.

Lutheran Day at Busch Stadium

Monday, Memorial Day, May 28, attend with other members of Lutheran churches in the St. Louis area the game between the Cardinals and the Brewers beginning at 1:10 p.m. The Terrace Reserved ticket price is $17 (regularly $19). Every child 18 years and younger purchasing a ticket will receive a free pass to Six Flags. Call Sue Koenig at Metro East Lutheran High School at 656-0043. MELHS will play St. Charles Lutheran following the Cardinal game.

Vacation Bible School
July 23-27

"Mystery Mansion" is the theme for this yearís VBS program. If you would like to be involved in any way, please call the church office (344-3151).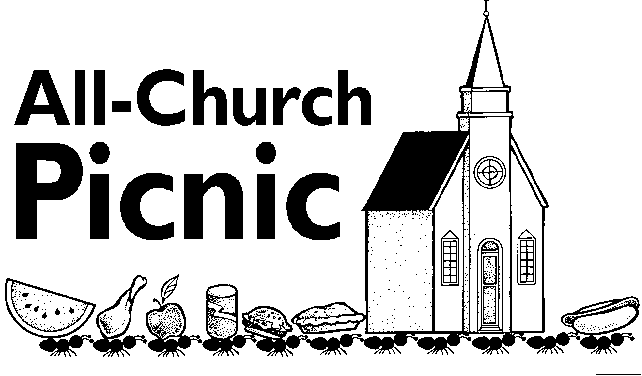 Church Picnic July 29

The Board of Christian Outreach is working now on this summerís picnic. Weíre planning for a lot of good food, great games, fun and enjoyable music. This is an event youíll want to bring the neighbors (or at least the neighborís kids) to. If you would like to help in any way, please call the church office (344-3151).

LWML News

The Zone Rally of the Lutheran Womenís Missionary League will be held at Good Shepherd on April 28. The half day session is entitled "Godís Grace is Real," followed by a catered lunch. Registration is at 8:30 a.m. The cost is $5.50 per person. Please call Gloria Drique (345-5948) to make reservations.

May 3rd Meeting at 7:00 PM in the Fellowship Hall. Our speaker for the evening is Sue Petersen, who will share information about the New Beginnings Pregnancy Care Center and their many success stories. Hear how this Christian based organization helps young women get a new start in life.

Thanks to everyone who supported the LWML Lenten Soup Supper. You donated $340 to help Mission Projects!

LWML Internet Site located at www.lwml.org lists news about various mission projects, convention plans, etc.

Womenís Day of Renewal

The women of Good Shepherd are busy organizing this very special event for Saturday, May 19. Registration is from 8:00 to 8:45 a.m. The program is from 9:00 a.m. to 4:00 p.m. The speakers will include: Dr. Melanie Wilson, Michelle Kafka, Phyllis Wallace and Rhonda Berta. Registration forms are available in the Tract Rack in the Narthex. Registrations need to be in by May 1. They may be placed in the decorated box in the Narthex or e-mailed to pat_schwieder@prodigy.net. Registration form available on the church website at www.goodshepherdcollinsville.org ("News" section) Let your light shine . . . Mind, Body, and Spirit . . . See you there.

New Beginnings Pregnancy Care Centers Banquet

Join us on Thursday, April 26, at the Gateway Center for delicious food, friendship, special music, and important presentations from women who chose not to have abortions this past year. Contact Marty Hoffman at 344-3151 for reservations.

A Very Special Opportunity to Help Fellow Lutherans

During World War II the German city of Dresden was bombed in an infamous raid that brought widespread destruction and death. Two Lutheran churches of the confessional church (in fellowship with the LCMS) were destroyed. The remaining members joined to form one church, and to this day they are confined to worshiping in a private house of one of their members. The Communist authorities never allowed them to build their own facilities. Now this congregation would like to build a church building of their own. Pastor Dennis Kastens (former pastor at GSLC) has agreed to help with this fund raising effort. If you would like to make a special donation to this cause, please make your check to Peace Lutheran Church, and write in the memo "Dresden." Checks may be mailed to Peace Lutheran Church 737 Barracksview Road, St. Louis, Missouri 63125.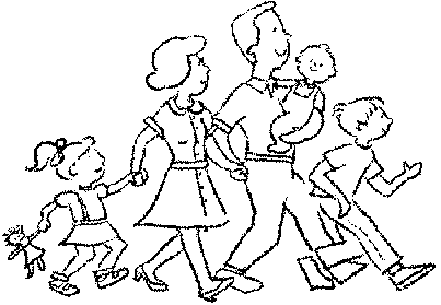 Family Devotions for May

Use the following Scripture lessons for the Sundays in May in your family devotions each week.

May 6 Fourth Sunday of Easter


Revelation 7.9-17 Safely Through the Great Tribulation
John 10.22-30 The Good Shepherd Knows His Sheep

May 13 Fifth Sunday of Easter


Revelation 21.1-5 The New Heaven and the New Earth
John 13.31-35 The New Commandment of Love

May 20 Sixth Sunday of Easter


Acts 15.1-2. 22-29 The Jerusalem Council
John 14.23-29 Assurance of the Holy Spirit

May 27 Seventh Sunday of Easter / Ascension


Acts 1.1-11 Jesus Commends the Disciples to Their Work
Luke 24.44-53 Jesus Ascends Into Heaven

From Our Members

Corey Wudtke graduated Concordia University, River Forest with a Bachelor of Arts Degree in Theology. He received a divine call to be Director of

Christian Education at Redeemer Lutheran Church in Convoy, Ohio. His main responsibilities are planning and directing youth activities, helping with computer presentations and radio broadcasts, and giving childrenís sermons.

Official Acts

Baptisms (Children): Brianna Lyn Kilzer, 2/24; Samuel Joseph Huster, 3/10; Brendan Matthew Sommer, 3/17; Andra Joy De Shon, 3/28; Miriam Abimelech Schlessinger, 4/7; Tyler Logan Cawthon, 4/8.

Baptism (Adult): William Davis Collins, 3/10.

Confirmation (Children): John Joseph Audrain, II, Laura Grace Elizabeth Barnes, Ashley Ann Boatman, Brittany Paige Boatman, Andrew Joseph Cluck, Adam Lee Coombs, James Clark Curtis, Ashley Christine Kerner Daniels, Sarah Jean Farias, Krista Anne Frey, Lindsey Rae Gardner, Kortney Lynn Hogan, Jessica Lynn Holten, Joshua Daniel Hurford, Evan Thomas Williamson Jones, Daniel Bryce Kober, Lyndi Nicole Kuhlman, Ann Louise Meredith, Anthony Joseph Emmett Rampold, Joseph Eric Rincker, Jacob Levi Scribner, Jessica Lauren Sidener, Dustin Jay Simpson, Lindsey Marie Smith, Jennifer Sarah Spatola, Ashley Rae Storm, Edward Michael Szakacsi, II, Jeffrey William Teichgraeber, Jill Elizabeth Terry, Joshua Brian Villhard, Paul Robert Walther, Ian Michael Wilson, Hannah Lane Wooley.

Confirmation (Adult): Kimberly Kay Dyer, Thomas Paul Fenoglio, Clarence Whittacker Harrison, II, Chris Charles Hendricks, Michael James Jeffries, Jr., Jodie Lyn Jeffries, Tamara Elizabeth Kempf, Shari Klaustermeier, Mary Lena Middlecoff, Mary Jo Ostendorf, Garry Evans Simburger, Shawna Faye Thomas, Robert Neale Wingo.

Received Through Transfer: Beth Culver Martin from Trinity, Stewardson, IL

Profession Of Faith: Karlie Lyn & Kelsie Clark Jeffries, Taylor Jane & Jordan Scott Wingo.

Marriages: Mark Ludwig Larson and Tammy Lynn Lane, 2/24; Michael Richard Pinkel and Robin Lynn Watson, 3/31.

Funerals: Edith L. Scaggs, 3/30; William D. Collins, 4/11.

Souls: 1,563 Communicants: 1,170

Good Shepherd Lutheran School News

Mercy Medical Center

The Spring Musical featuring our own 3rd and 4th graders will be "Mercy Medical Center." Join us on Friday, April 27 at 7:30 p.m. and on Sunday, April 29 at 2:00 p.m. Tell your family and friends about this fun and exciting event.

GSLS Summer Day Camp

Enrollment for Summer Day Camp is now closed. All applications received after April 6 have been placed on a waiting list. If you have any questions contact Miss Adams, Camp Director at school from 9:00 a.m. to 6:00 p.m.

Sowing & Growing Together

VENDOR CHANGES! AT&T 60 minute phone cards will now be available for $10 each and will earn discount credits at 20%. A new AT&T 30 minute phone card will also be available for $5 at the same discount. Unlike other prepaid long distance cards, AT&T phone cards never expire! Also, effective April 16th, Hollywood Video certificates will be sold in $5 booklets with a new discount rate of 15%.

Chapel Offering

During the month of April our offerings have supported the mission of the Apple of His Eye Mission Society. There are over sixteen million unsaved Jewish people in the world. Over six million reside in North America. Please pray for the missionary work of the Apple of His Eye Mission Society as they bring the Gospel to the Lost Sheep of Israel and to the nations.
---
Funeral Planning Form


Good Shepherd Lutheran Church, Collinsville, Illinois

Fill in as much information as you wish.

Full Name: ________________________________________________________ Birth Date: _____________

(First) (Middle) (Last)

Place of Birth

: ___________________________ Parents: __________________________________________

Baptismal Date: ____________ Church: ______________________ Pastor: ___________________________

Confirmation Date: ____________ Church: _____________________ Pastor: _________________________

Wedding Date: ___________ Church: ______________________ Pastor: ____________________________

List two or three Scripture passages that are especially meaningful to you and, if you so choose, explain why these passages are important to you.

List two or three hymns you especially appreciate and might like sung at your funeral and, if you so choose, explain why these hymns are important to you.

Share any special experiences from your life in which you remember the grace of God at work preserving and increasing your faith in Jesus Christ.

Personal statement of faith and/or any other information to share with loved ones.

Would you like your obituary read at the service? Yes No (Circle One)

The name of a funeral home with which you have made arrangements: _______________________________

Date Form Was Completed or Updated: _______________