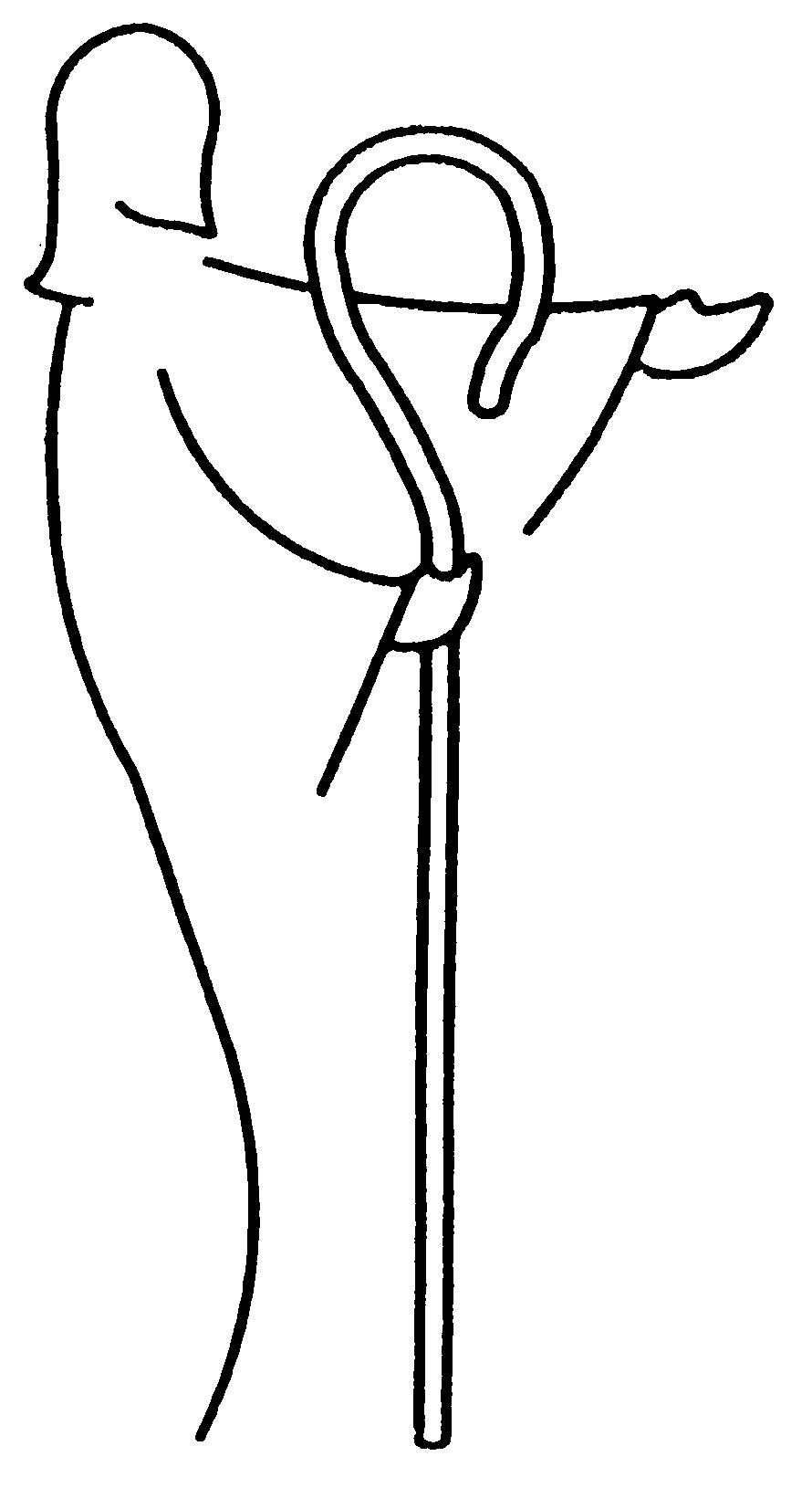 Love in Action
Good Shepherd Lutheran Church
1300 Belt Line Road Collinsville Illinois 62234
618-344-3151 (Church) 618-344-3153 (School) 618-344-3378 (Fax)
Pastors M. Walther & P. Hemenway Vol. 31 No. 3 March 2008
---
Jesus Didn't Die So We Can Sin!
In the movie "Dead Man Walking," a prison chaplain counsels a man on death row to stop denying his crime and to pray for forgiveness. The man quickly spouts off that Jesus died for his sins, so he has nothing to worry about. Sadly, some people think that Jesus' death on the cross means we don't have to repent and that we don't have to struggle against temptation and sin. Once we're baptized we're going to heaven no matter what.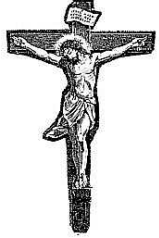 In his letter to the Romans Paul asks, "Shall we continue in sin that grace may abound?" His answer is strong: "Certainly not! How can we who have died to sin live any longer in it?" (Romans 6.1-2).
But pastor, you might ask, "Don't we sin every day?" Doesn't St. John say, "If we say we have no sin we deceive ourselves and the truth is not in us"? (1 John 1.8) In the Lord's prayer we ask "forgive us our trespasses as we forgive those who trespass against us" (Matthew 6.12).
The solution to this paradox is found in Paul's words "continue in sin." Christians sin because they are still living in this sinful world and surrounded by temptation within and without. But they don't "live in those sins." That is, they don't continue doing them over and over again without remorse, sadness, regret and true repentance. They don't repent just because someone tells them to. They hate their sins and are eager to get rid of them through forgiveness.
Christians struggle against sin on a daily basis. In Luther's Morning Prayer he says, "I pray that You would keep me this day from all sin and evil…" In the Evening Prayer he says, "I pray that You would forgive me all my sins where I have done wrong…" This is the cycle of life for the Christian: We set our goal to walk the path of righteousness. We regret and repent of every misstep. We look to Christ, who lived and died for us. We believe that for His sake, our sins are forgiven. We reset our goals and continue to walk with Jesus behind us and before us.
During these forty days of Lent we should think again about the meaning of Jesus' life, death and resurrection. It means forgiveness, and it means living by faith. Pastor Walther
Holy Week and Easter Services
Profession of Faith, Friday March 14, 7:30 p.m.
Regular Palm Sunday Services (March 15 at 5:30 p.m. and March 16 at 8:00 and 10:30 a.m.)
Junior Confirmation March 16th at 11:45 a.m.
Maundy Thursday, March 20th at 4:30 and 7:00 p.m.
Good Friday, March 21st at 4:30 and 7:00 p.m.
Easter Sunrise, March 23rd at 6:30 a.m.
Easter Breakfast, March 23rd 7:30 – 8:30 a.m.
Regular Easter Services (March 22 at 5:30 p.m. and March 23 at 8:00 and 10:30 a.m.)
New Bible Study
How the Bible Came to Us

Have you ever wondered how we got the books of the Old and New Testaments? What about the apocryphal books? Did the church exclude some books from the Bible? We'll be answering these questions and more in a new Bible study beginning Sunday, February 24th in the Lower Level at 9:15 a.m.

Easter Egg Hunt

The Easter Egg Hunt is back! Children 2nd grade or younger can participate in the Good Shepherd Easter Egg Hunt on March 22 at 10 A.M. Donations of individually wrapped candy to stuff in the eggs can be placed in the basket in the connecting hallway. Please call the church office if you would like to help.

Lutheran Women in Mission

All women are invited!

Thursday, March 1st – Our monthly meeting begins with social time at 6:45 p.m. in the Fellowship Hall. Our topic for the evening will be presented by Bobbi Lautenschlager from Trinity in Soulard. She will talk about medical missions and current World Health trends.

Friday, March 14th – The Confirmation Reception is after the Confirmand's questioning in the Fellowship Hall. Members continue to remember your Prayer Friends during this very special time in their life.

Looking ahead: Thursday, April 17th- The Spring Luncheon is being held in the Fellowship Hall from 11:00 a.m. to 3 p.m. The cost is $6.50. Ladies, you are invited to lunch even if you don't want to stay and play cards. There will be a Country Store with many fine items and baked goods for purchase. Call for a reservation to the church office #344-3451 or Kathy Bohnet at 345-5086 by April 10.

Saturday, April 19th The District Spring Retreat is at the Touch of Nature Environmental Center in Makanda, IL. The cost is $25, which is due by April 4th . Registration forms are on the LWML bulletin board or see Kathy Bohnet. Bring a Bible for the Bible study. The ingathering is spaghetti items for the campus ministry projects of SIU-C

Congregational Life

Lenten Soup Suppers Please come & join us for the warm meal & fellowship while, at the same time, contributing to the missions listed. The suppers will be served between the Lenten services [approximately from 5:30 to 6:30 p.m.] in the GSLC Fellowship Hall.

March 5: The Youth will serve the supper & the money will be spent on F.A.I.T.H. missions.

March 12: The M.O.P.S. will prepare the supper with the proceeds going to benefit the Teen Moms Group in the Area.

Braille Workers – 3/13 from 1 to 3 p.m. If you are interested in helping with this effort, please call the church office at 344-3151. More workers are greatly needed.

Spring Adopt-a-Bag - Please return Adopt-a-Bags by 3/15/08. Please leave bags in or near the red wagon in the connecting hallway. Your generosity is greatly appreciated.

Blood Pressure Screening – This will be available on 3/01 & 3/02 after services. Come & take advantage of this opportunity to monitor this important part of your health.

Lunch Bunch

March lunch will be at Bella Milano in Edwardsville. We will meet at church on March 18 at 11:45 to car pool. All members of Good Shepherd and their guest are welcome to join us for a couple of hours of fellowship. Please call Wilma Mitchell (345-7123) or Mary Preuss (288-9525) before March 17 for reservations.

Women's Day of Renewal VIII
March 8th

It's still not too late to reserve a place at the eighth annual Women's Day of Renewal on Saturday, March 8, 2008, from 7:45 a.m. to 3:30 p.m. at Good Shepherd Lutheran Church. Michelle Thompson, the Keynote Speaker, is the strategic leader for the Next Generation Ministries at St. John Lutheran Church in Ellisville, MO. She holds a Master's degree in Children's & Family Ministry & is a frequent speaker at national & regional conferences on a variety of topics, including Christian encouragement & living, as well as ministry leadership. Michelle enjoys taking the simple things of life & turning them into big things for God. Through laughter, practical examples, glimpses of wisdom & scripture, she shares a message of God's overwhelming love & His desire for our lives to be filled with His overflowing joy. In addition to speaking on "The Utterly Amazing Life!" Michelle will also be leading one of the twelve workshops which will be available on this day.

The registration fee is $30, which includes a continental breakfast, catered lunch & two workshops. (Checks must accompany all reservations.)

For registration or more information contact GSLC at (618) 344-3151 or visit the website at www.goodshepherdcollinsville.org.

Come join other Christian women of all ages for an uplifting day of worship, fun & fellowship!

National Lutheran Schools' Week

National Lutheran Schools' week is March 2-8, 2008. This year's theme is "Lutheran Schools – Securing Each Child's Future". Each day there will be an opportunity for students to show their school spirit & dress for the theme of the day. The theme is based on words pulled from the theme verse Jeremi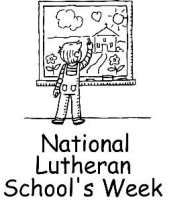 ah 29:11…"For I know the plans I have for you, declares the Lord, plans to prosper you and not to harm you, plans to give you hope and a future."
Sunday, March 2nd, the faculty will sing in the church services.
Monday, March 3rd is "Future" day. Students should dress "Futuristic", such as space, star wars, robots, or however creative you can be.
Tuesday, March 4th "Love" day. Students will enjoy an assembly by the Metro Theatre Company performing "New Kid".
Wednesday, March 5th "Safety day. Grandparents & Special Friends' Day for the 4's preschool.
Thursday, March 6th "Look your best day". Grandparents & Special Friends' Day for the 3's preschool. Talent Show at 7 p.m.
Friday, March 7th "Peace" day. Dress is 60's attire. Grandparents & Special Friends' Day for grades K-8.
Please pray for God's continued blessing on our school ministry during this special week of celebration, & always.
Spring Craft and Vendor Show

Metro East Lutheran High School Spring Craft & Vendor Show, Saturday, March 8th from 9 a.m. – 4 p.m. & Sunday, March 9th , 10 a.m. – 4 p.m. at 6305 Center Grove Road, Edwardsville. Phone: 656-0043. No admission fee! Strollers welcome!

Open House

Metro-East Lutheran High School Open House, Sunday, February 24 from 1:00 p.m. to 3:00 p.m.

You are invited to tour Lutheran High, obtain information about the school; & meet administrators, faculty, & staff as you explore the option of a Christian secondary education for your child. MEL offers an excellent academic program in a Christ-centered environment. It is never too early to consider the high school options available for your child. Enrollment is now open for the 2008-2009 school year & applications are being accepted for all grades, nine through twelve. If you are unable to attend the open house events, but would like more information on MEL, call the high school at 656-0043 to schedule an appointment.

"Give From Your Heart"

The fifth annual Lutheran Elementary School Association (LESA)/Building Blocks Scholarship Fund Dinner – Auction will be held Friday, April 4, 2008, from 5-10 p.m. at the Royale Orleans Banquet Center, 2801 Telegraph Rd. Tickets are $50 each, with tables of 8 available. To make a donation to the auction, purchase tickets or to volunteer, call Sue Nahmensen at 314-268-1520. Proceeds from the auction will be used to provide need-based tuition assistance scholarships to children attending the 38 LESA-member Lutheran elementary schools in the St. Louis metropolitan area. Posted

Christian Fiction Book Club

The Christian Fiction Book Club will read "Crime & Clutter" by Cyndy Salzmann for their March 17th meeting. See Carol Walther for more information.

Church Library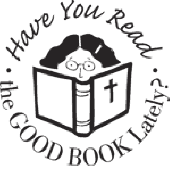 Did you know that the church library (located in the Conference Room) has a good selection of Christian fiction? It's also a great place to find devotional books for your personal devotions or for your family devotions. Do you still have a VCR at your house? Check out an animated movie for a kid-friendly family night. Do you have a pre-teen who is starting to venture into his or her own music world? Introduce them to some Contemporary Christian Artists—also available in the church library. Stop in or call the church office for more information.

The 2 year old through Kindergarten Sunday School classes have a loaning library on Sunday mornings. If you have any "Jesus" books that your children have outgrown, please consider donating them to the Sunday School program. If you discover any books marked Good Shepherd Sunday School (GSSS) during your spring cleaning, they can be returned to the church or Sunday School office at any time. Thanks!

Vacation Bible School

We appreciate your prayers for Friendship Trek, our Vacation Bible School being held on July 14-18. Ask God to bring children to meet Jesus, our Forever Friend! Volunteer recruitment begins NOW. Ask God to provide leaders and helpers for this important mission. Please pray about how you might be able to help in our Friendship Trek. Please talk to Carol Walther if you have any questions.

F.A.I.T.H. (Sr. High Youth)

Sunday, March 2nd, 6:00 p.m. – 7:30 p.m. @ GSLC Fellowship Hall, Summer Mission & Fellowship Trips. Don't miss out on this meeting if you're interested in mission or fellowship trips this summer!! Tonight we'll discuss all the upcoming mission & fellowship trips that will be available to F.A.I.T.H. Parents are encouraged to attend this meeting!

Wednesday, March 5th Lent Soup Supper. Everyone is needed for this fundraiser! Sign up on the Youth Board!!!!

Saturday, March 8th Girls Nite In! All senior high youth girls & their moms are invited to join us for the Bible study at 7:00 @ Schnicker's. Then, the teens are welcome to stay the nite! (Make sure to bring clothes for church!)

Sunday, March 16th, 6:00 p.m. – 7:30 p.m. @ GSLS Cafeteria, All Tied up!

Official Acts

Baptisms (Children): Nicholas Huitt Schueler, Aiden Michael Vogeli, Ava Leigh Italiano

Received Through Transfer: James, Terry, Mark & Hannah Ritter from St. Paul, Milford, IL; Karen & Jacob Brown from Holy Cross, Collinsville, IL; Rebecca Towell from Zion, Litchfield, IL; Adam & Caryn Hill from Hope Evangelical, St. Louis, MO

Souls: 1,677 Comm.: 1,349

Ask the Pastor

I was in Chicago this past weekend and I met a friend of a friend who is working on a PhD in theology. As is always the case when theological nerds get together, we began discussing theology. He asked me who my favorite theologian was. I answered, "Well, I am kind of partial to Jesus", to which he smiled and responded, "Who is your favorite theologian who isn't the Son of God?" I responded by saying, "Luther. Everyone else is a distant second" (despite being a staunch Catholic, he liked my choice). I have been reading a lot of Luther recently and whenever I do I am once more awed at the genius of this guy. God certainly used him to do great things for the kingdom. He was a complex man for sure and one who had many gifts and skills. How much do we really know about him? Historically, socially and theologically speaking, we know a lot. How well do you know him? See how you fare on this quiz about Luther and his life (let's see if you were paying attention in the Vicar's Bible study last fall). Answers will be included in next month's newsletter. Pastor Hemenway

MARTIN LUTHER QUIZ
1. What was the name of the religious movement that Martin Luther started when he posted the 95 Theses on the church door in Wittenberg?

2. What did Luther's father want him to be (what kind of job)?

3. During a thunderstorm Luther promised St. Anne he would become what?

TRUE (+)/FALSE (0)

4. ___ Martin Luther was born before the printing press.

5. ___ Before Luther. Bibles were available to anybody who wanted one.

6. ___ Luther began studying Latin at age four and a half.

7. ___ After reading Romans 1, Luther realized salvation came by faith not works.

8. ___ The Catholic Church taught that people needed to do Penances for their sins.

9. ___ Indulgences were sold by the church in place of doing Penance.

10. ___ The Catholic Church taught that Indulgences would help a person get out of Purgatory.

11. ___ The 95 Theses mainly focused on the error of Indulgences.

12. ___ Luther's main goal was to start a new church.

13. ___ The pope supported Luther and encouraged his ideas.

14. ___ Luther was never in any real danger for his ideas.

15. What was the name of Luther's wife?

16. Luther wrote many hymns. Name one.

17. In order that young children would be taught about salvation in Christ, what book did Luther write especially for them?

18. Where did Luther translate the New Testament into German? ("Germany" is too broad of an answer).

19. After studying Scripture, Luther realized that God is not a God of wrath but a God of what?

20. What is the name of the book that Luther's friends assembled after his death? The book contains many of Luther's teachings and we also call it the "Lutheran Confessions."

Extra Credit: Many people misunderstood Luther and his teachings and started a rebellion. What was the name of the war that they started?
Greetings from Lutheran Theological Seminary in South Africa!
We're writing this during Ash Wednesday week. It's the Seminary's tradition that the morning chapel service on Wednesdays is a confessional service during which the pastor pronounces forgiveness personally to each congregant as he/she kneels at the altar. It is a powerful service that was particularly meaningful this week as we began the Lenten season. In the evening we went to a nearby Anglican church with an outstanding choir which sang most of the liturgy and several anthems. In both services we were reminded that we are sinners as we heard or recited the Ten Commandments and read penitential psalms or heard them sung by the choir. But we also heard God forgives our sins. Praise the Lord!
The seminary students left on November 12 and began returning this week. Classes started on February 4 with only one-fourth of the students here. Some are having problems with their visas, others with transportation, but we hope that all will be back within a week or two. We are expecting 35-40 to event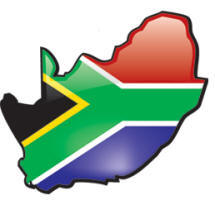 ually start or resume their studies; an increase from last year!
One of our new students is Obed. He is from Ghana, the son of a regional government official. Obed was raised Catholic; when you ask him what Lutheran church he came from, he answers, "none!" He started reading the writings of Luther from the internet and decided that he agreed with Lutheran doctrine. Tuesday he became a Seminary student without even having been confirmed in the Lutheran faith. All that information loaded onto servers does bear fruit.
We've been very busy during the holiday. The "dorms" at the seminary are two old houses (Farenden and Arcadia), both in need of repair, renovation, maintenance, and cleaning. The African students seem to be quite fatalistic. If something doesn't work, it's accepted. When we arrived last October we were told the brand new washing machine didn't work only after the only other washing machine broke down. Recently we learned that the stove in the Farenden house has only one working burner, and it was that way all last year. According to Lee's calculations, a faucet in one room was leaking at the rate of 1000 gals/day before being reported. So, to keep things in operating order one must know how to ask the right questions. Fortunately, these appliances and many other things are now repaired.
Lee's brother Will and his wife Barbara joined us on January 10. Since then the men have finished laying a laminate floor in the hallway and kitchen of the Arcadia house, put in a new countertop, fixed toilets and plumbing leaks, and completed many other repairs. Barbara and Pat have scrubbed and cleaned the dorm houses (including two very dirty kitchens and four bathrooms), two classrooms, the library and a nearby house that was rented to house visiting professors. We also furnished the guest house with borrowed furnishings and items we bought, and prepared dorm rooms to house more students than they did last year.
Because of the SA bureaucracy, not enough electrical power, and other circumstances we cannot work as quickly or efficiently here as we could at home. The following paragraph Lee wrote on 24 January is not the account of the typical day. But every day has some of these frustrations (read this and chuckle):
"Today is probably not the best day to write a newsletter article since it seems that nothing went right as far as making improvements at the Seminary. My brother, Will, and I started out to buy a new countertop for the kitchen in the Arcadia house, bringing with us the PowerPoint projector (which failed just before last Sunday's service) hoping to get it repaired, and taking my passport which was needed to collect a parcel from the post office. Unfortunately, South Africa's power utility chose the southeast part of Pretoria for "load shedding" which meant that there was no power in the shopping centers, traffic lights were out so traffic was very slow, and the post office parcel storage area was dark. Net result: no countertop to bring home since there was no power to cut it to size; stumbling through the mall in near total darkness to not even find the front door of the projector repair shop; and being told that the post office employees would not look for the parcel. Adding to this, the leaking pressure regulator on the "geyser" (hot water heater) we thought had been fixed was leaking worse than ever, it was the eighth straight day of rain, and the house being rented for visiting instructors had a steady leak through the kitchen lighting fixture. Not a very uplifting day!"
Since then most days have been sunny as they usually are in January and everything Lee was trying to accomplish that day has been completed.
Although it is often incompetent and corrupt, the South African government is stable, unlike many in Africa. It was weeks after the conflict began in Kenya before our Kenyan student who stayed here over the holidays learned that his family was safe. Lutheran churches in Kenya have been bombed and the LCMS missionaries have recently been evacuated. We see refugees from Zimbabwe nearly every day. Hundreds of them are camped in Pretoria (in a location with no water or sanitation) near the Human Affairs office hoping to get papers so they can find jobs in SA. In Zimbabwe schools can't open because there are no teachers; there are no groceries on the shelves; food aid from the USA cannot be identified as foreign aid, it is given away as a "gift" from President Mugabe. As we talked to more people we are learning more and more about why democracies are difficult to establish in Africa and why change comes about very slowly. We'll tell you more when we come home!
We have two guest professors here now. Robert Roethemeyer from the Fort Wayne seminary came to re-do the library and teach the students library skills, but he has also spent many hours trying to decide how best classroom and library space can be used. This weekend we'll be rearranging the shelves and learning how to computerize the catalog. Anssi Simojoki is visiting from the Lutheran Heritage Foundation in Kenya. He's teaching Galatians and Church History for the next two weeks. Another professor arrives next week. The Seminary faculty consists of only three permanent professors so we depend on visitors to complete the curriculum.
The funds raised at GSLC paid for student transportation home in November and is now helping to support their families as they return to school for the next ten months. Thank you so much.
We leave for home on March 31 and look forward to sharing more stories with you in person!
Pat and Lee Hoffmeier