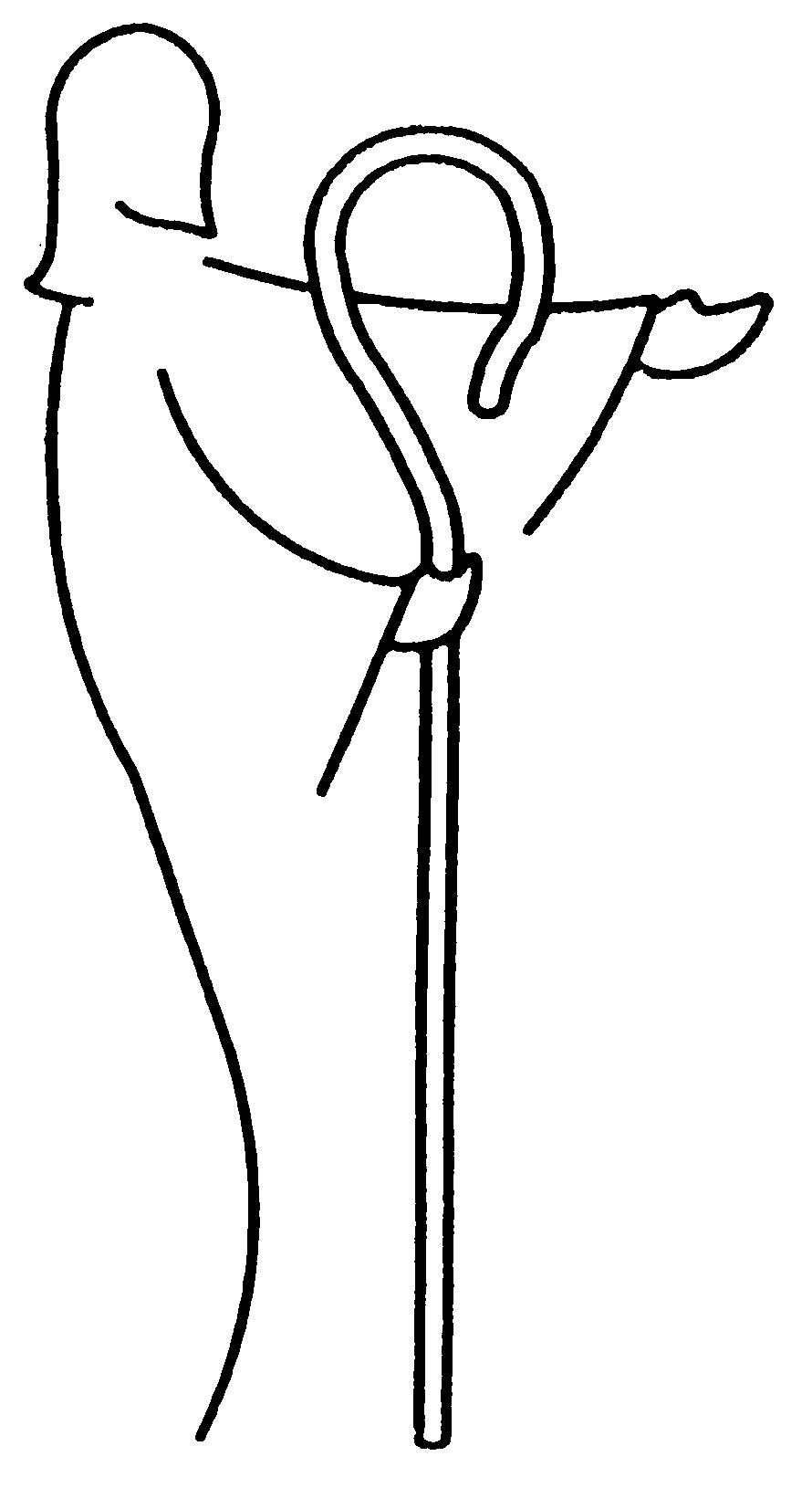 Love in Action
Good Shepherd Lutheran Church
1300 Belt Line Road Collinsville Illinois 62234
618-344-3151 (Church) 618-344-3153 (School) 618-344-3378 (Fax)
Pastors M. Walther Vol. 30 No. 3 March 2007
---
Trivia or Truth
Our world is so overloaded with information today that it is impossible to keep up. Yet we have powerful computers and the internet to look up almost any answer we want. A recent television commercial says "I don't want a million answers. I just want an answer to my one question." During the upcoming season of L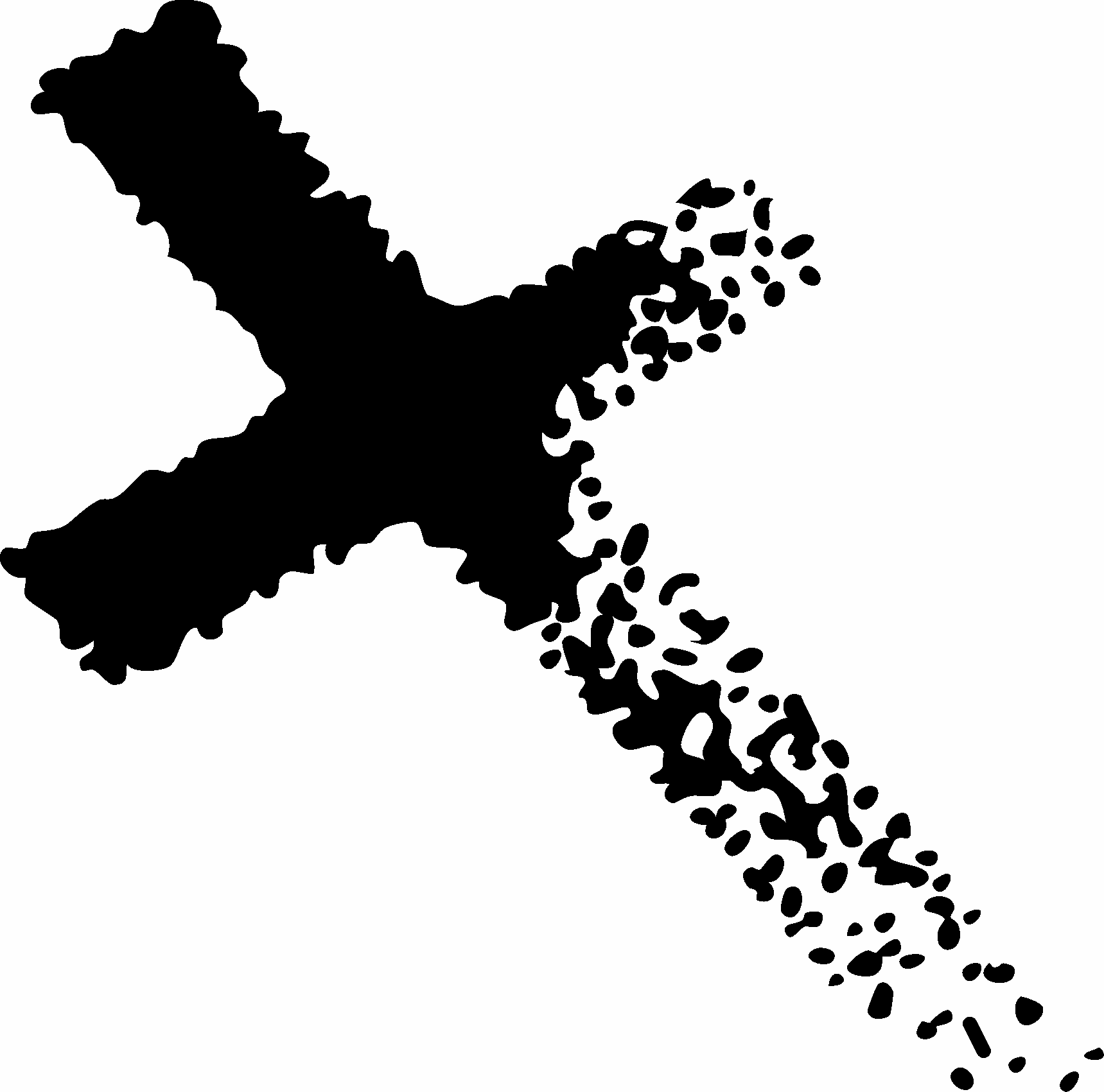 ent we will use our special midweek services to look at some of the important questions of Jesus' passion. To some these questions might seem to be nothing more than trivia… a little bit more information in an otherwise information soaked culture. But we hope that you will find these questions and answers to be more than trivia. They are the bits and pieces of the overall saving truth of Jesus Christ. Amidst all the information floating around today, which information is the most important? Which information will make an eternal difference in my life and in the lives of others? The truth and love of Christ is the answer. He alone shows us how God in His infinite goodness set about to save human beings from the problem of sin. He gave this world the opportunity for forgiveness and renewal through His Son, who came to bear our well deserved punishment through His suffering and death on the cross. Pastor Walther
Pray for Our Junior Confirmands
The junior confirmands in the eighth grade have been walking with Jesus for many years. They have been learning and growing in their faith at home and at church and school. They are getting ready to make a very special public profession of faith. The word "confirmation" means "to affirm – with," that is to affirm the Christian faith along with all the saints living on earth and in heaven. During our upcoming Lenten services they will be sharing a personal testimony. In a few words they will describe how God has been at work in their lives to bring them and keep them in the faith. Please pray for all those who will join with Christians all over the world to confess their faith in Jesus.
National Lutheran Schools' Week
National Lutheran Schools' Week is March 4 - 10, 2007. This year's theme is "Lutheran Schools - A Great Place to Grow - Transforming Lives". Each day there will be an opportunity for students to show their school spirit and dress for the theme of the day. The theme is based on a Bible story or scripture in which lives were transformed.
Sunday, March 4th Two of the children's choirs will sing in the church services.
Monday, March 5th "Blinded by the Light" Day, based on the conversion of Saul in Acts 9. Students will enjoy an assembly by the Christian music group, "Fire by Night".
Tuesday, March 6th "Pajama Day", based on 1 Corinthians 15:51, "We shall not all sleep but shall be transformed"
Wednesday, March 7th Farmer/Gardener Day, based on Matthew 13, The Parable of the Sower. Grandparents' Day for 4's preschool.
Thursday, March 8th Look Your Best Day, based on Luke 19:8, The Story of Zacchaeus. Grandparents' Day for 3's preschool. Talent show at 7 p.m.
Friday, March 9th Career Day, based on Prov. 22:6, "Train a child in the way he should go and when he is old he will not turn from it." Grandparents' Day for grades K-8.
Saturday, March 10th Good Shepherd School Auction at Four Points Sheraton in Fairview Heights.
Please pray for God's continued blessing on our school ministry during this special week of celebration, and always.
Bible Archeology Program
Sunday, March 25th at 7:00 p.m.
Come join us for a special Bible Archeology program led by GSLC member Arny Friend. Arny has been participating in an archeological dig directed by the Zinman Institute of Archeology of the University of Haifa in Israel. The U.S. Coordinator is Dr. Mark Schuler, professor of theology and Greek at Concordia University, St. Paul, Minnesota. Currently this group is excavating the ancient city of Hippos. This is one of the cities that was part of the Decapolis, an area listed along with Galilee and Judea from which some of Jesus disciples came.
Wednesday Lenten Services
Join us for our Lenten Midweek Services at 4:30 and 7:00 p.m. Most of the books of Matthew, Mark, Luke, and John are devoted to the passion of our Lord. During this season these special services give us more time to "fix our eyes on Jesus" and to consider all that He has done and continues to do for us.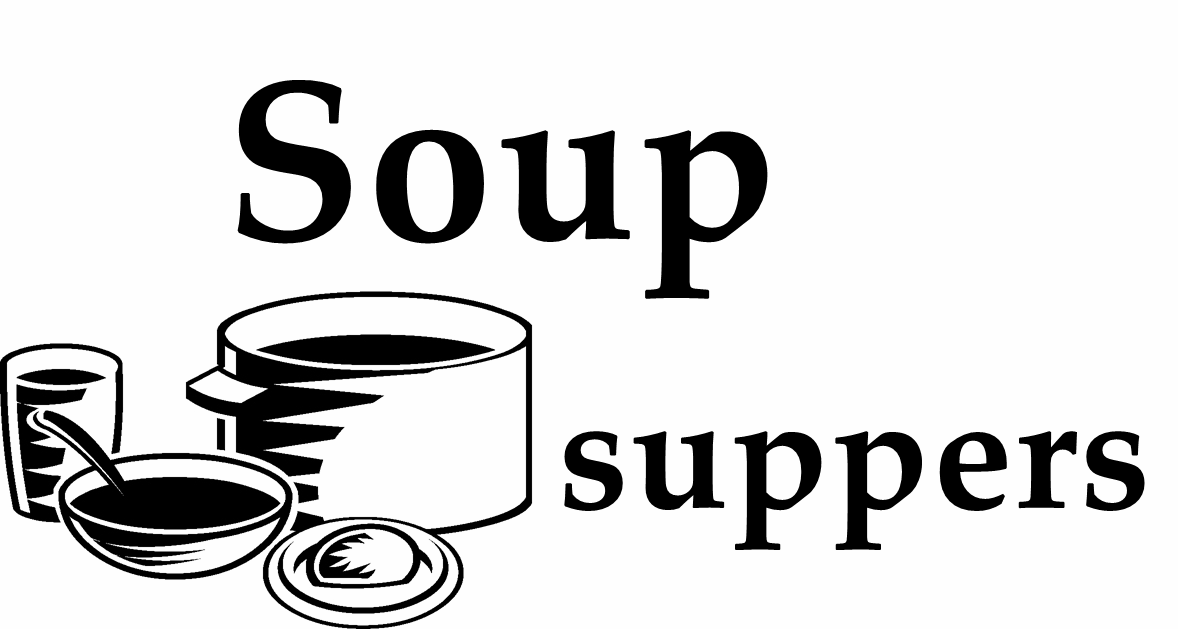 Lenten Soup suppers begin Ash Wednesday, February 21st from 5:30 to 6:30 p.m. Come join us for a simple meal and an opportunity to meet friends and members. Proceeds of the free-will offerings help to benefit various ministries of the congregation.

Lutheran Women in Mission

All women are invited!

Thursday, March 1st – Our monthly meeting begins with social time at 6:45 p.m. in the Fellowship Hall. Our topic for the evening is a wonderful Bible Study led by Pat Hoffmeier, so bring your Bible. We will also be packing pills for the Honduras Mission trip.

Thursday, March 22nd – Spring Salad Luncheon and Card Party in the Fellowship Hall from 11:00 a.m. – 3 p.m. The cost is $6.50. Ladies, you are invited for lunch even if you don't want to stay and play cards. There will be a Country Store as well with many fine items to purchase. The deadline for reservations is March 19th .

Saturday, March 24th – District Spring Retreat at Hidden lake Winery in Aviston, IL. Deadline to register is March 2nd . The registration forms are on the LWML Bulletin Board by the Fellowship Hall. The cost is $20.00.

Friday, March 30th – Confirmation Reception after the Confirmand's questioning.

Looking ahead: The April monthly meeting is moved to April 12.

The Promise

Contemporary Christian Music Ministry presents the 16th annual production of "The Promise" at Zion Lutheran Church in Litchfield IL. Performances for this musical drama based on the Life of Christ will be March 16, 17, 23 & 24 at 7:00 p.m.; March 18 at 2:00 & 6:00 p.m.; & March 25 at 2:00 p.m. March 16 is designated as Youth Group Pizza Night. Admission is free, however, tickets are required. To obtain tickets, visit our website at www.thepromiselitchfield.com or call 217-324-6133. Seating is open on a first come first served basis, & doors will open 45 minutes before the performance.

Marriage Encounter Weekend

"You shall worship the Lord, your God, and him alone shall you serve." Modern society is not supportive of Christ-centered marriage. Receive needed tools to keep your marriage Christ-centered. The next Marriage Encounter Weekend will be March 23-25 at Holiday Inn St. Louis South, Butler Hill & I-55. For more information or to register please contact Tom & Kathy Von Behren at 636-343-9453.

Lunch Bunch

On March 20 we will meet on the parking lot at 11:30 a.m. to go to the Smokey Bones in Fairview Heights. Please call Mary Preuss 210-6893 (new number) or Wilma Mitchell (345-7123) before March 18 to make reservations.

50th/25th Church/School Anniversary Theme

Please send your ideas for a theme for the upcoming anniversaries of our church & school to the church office.

F.A.I.T.H.


Senior High Youth Group

March Action…

Women's Day of Renewal
We will be working with the Kid's Kamp at the Women's Day of Renewal on Saturday, March 3rd. Please stop by the Youth Board and sign up to help!

Amazing Four Way Volleyball
Bring a friend and join us for an evening of crazy fun while we play 4-way volleyball. Sunday, March 4th Good Shepherd School Gym 7:00 -8:30 p.m.
Camp Trinity
All senior youth are invited to join us for a great day of fun and service at Camp Trinity on Saturday, March 10th. Please sign up on the Youth Board no later than March 4th! 6:30 a.m. - ?, Lunch is provided.
Lenten Soup Supper
We are hosting the soup supper on Wednesday, March 14th. Please stop by the youth board and sign up…. Everyone is needed for this event!
Are You on a Roll?


Are you lucky? Or are you just good enough to win? Test your luck and your skill as you toss the dice and find out if you're "on a roll" in life. Sunday, March 18th Good Shepherd Church – Fellowship Hall 7:00 – 8:30 p.m.


National Youth Gathering Team
There will be a team meeting, for all Parents and students on March 4th at 6:00 p.m. in Fellowship Hall. This is a mandatory meeting where we will discuss fundraising, and requirements for participation.
GLSC Members Receive New Testaments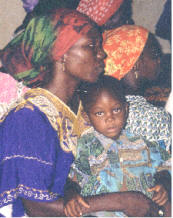 On February 18th Good Shepherd members had the opportunity to pick up a free copy of the New Testament in audio format on computer discs. These audio files can be loaded onto a personal computer or mp3 player. Listening just 28 minutes per day will take you through the entire New Testament. Younger kids received a special disc with Bible stories.

The CDs were provided by Hosanna Ministries. In exchange they ask for our prayers and a free-will donation to help spread God's word in audio format. The cost to produce the New Testament in audio format in a foreign language is $25,596.

In Togo, West Africa, the New Testament is being recorded in the Ewe language. Almost one million people speak this language. Hosanna Ministries has also developed a little device called The Proclaimer. This is a solar powered recorder that contains the Bible recorded in several different languages. Missionaries can use the recorder to share the word of God with people in their own language.

Super Bowl Party

The Junior Youth Groups had a great time on February 4th as they watched the Super Bowl and played in the gym. Approximately 50 kids were in attendance. In the picture above, Vicar Bobby is leading the half-time devotions.

Good Shepherd Receives Unusual Gift


Pastor Walther with the "Jesus Witness Knot Board"

In January we received a "Jesus Witness Knot Board." The board was handcrafted by Bill King of New Mexico. Using various knots he learned to tie in the Coast Guard, Bill explains many of the important articles of the Christian faith. For example: The Sheet Bend – Used aboard ships for joining small, medium, or large lines together. "When we have small, medium or large problems, bring them to Jesus, and He will carry our burdens. Matthew 11.28" Bill also includes various decorations including pictures of Good Shepherd that he found on our website. Bill has crafted hundreds of these boards and has sent them to various people and ministries all around the world. He dedicates this work to the Lord in memory of his wife, Carmela. The Jesus Witness Knot Board will be on display in the Conference Room / Library.

Congregational Life

Blood Pressure Screening – 3/3 & 3/4.

Meals-on-Wheels – 3/5 through 3/9.

Braille Workers – 3/8 from 1 to 3.

Lenten Suppers on 3/7 – Congregational Life, 3/14 – GSLC Youth, 3/21 – Wednesday Woman and 3/28 - MOPS

Official Acts

Baptisms (Children): Douglas William Keene, II, Ryan Edward Springs; Chloe Michele Winter; Alexus Johanna Smith

Funerals: Virginia L. Hayes, Dorothy J. Holley, Darwin Roydon Dill, Robert Lee Marks, Lorene Spurlin

Souls: 1,675 Comm.: 1,332