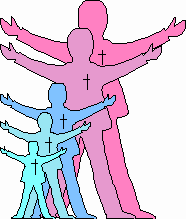 Love in Action
Good Shepherd Lutheran Church
1300 Belt Line Road Collinsville Illinois 62234
618-344-3151 (Church) 618-344-3153 (School) 618-344-3378 (Fax)
Pastors M. Walther and P. Hoft Vol. 26 No. 3 March 2003
___________________________________________________________________________________________
What are Your Plans for Lent?
Lent is a very special season in the church year that begins on March 5th (Ash Wednesday) and ends on April 20th (Easter Sunday). It lasts for 40 days (excluding Sundays). There are many reasons why we observe Lent. It is a time to examine our personal lives, to be renewed spiritually, to deepen our devotional life, and to prepare for Easter. Above all, it is a time to meditate on the Passion of our Lord Jesus Christ- His painful but necessary journey to the cross. Could there be anything more important than to ponder on the deep love of our Savior, who suffered and died for the sins of the world so that we might have eternal life?
The theme for our Lenten Midweek Services this year is "Not Our Plans- His Plan." It is based on the Passion Narrative according to St. Matthewís Gospel. If you would like to prepare for these services in advance you may wish to read Matthew 26:1-28:10. You may also wish to pick up a free devotional booklet called "Journey to Calvary." They are available in the church narthex.
Very often in life, we are preoccupied with our own personal plans. Life is busy. Our families are busy. And, yes, we are busy with worthwhile things. But it is also important that we set aside some of our plans, in favor of Godís plan for us- worship and meditation on His Word. Jesusí first disciples had their own plans, too. But Jesus had to constantly remind them that His plan came first. Nothing was to get in the way of His suffering, death, and resurrection on the third day. After all, this is why He came. We hope that His plans are your plans during this season of Lent. Service times are 4:30 p.m. and 7 p.m. on Wednesday nights.
Adult Bible Studies
New Bible Studies will begin Sunday, March 16th. Pastor Hoft will be teaching "Through the New Testament," a good series that helps new Bible students grow in Godís word. Seminarian Kevin Roop will lead an in-depth class on the "Gospel of John." Pastor Walther will lead a video based class on "Parenting Teenagers."
Master Plan Update
We thank God for all the donations to our School building program. To date we have received $585,689.79. At the last Congregational Assembly on February 9th the congregation approved additional remodeling of parts of the present school building. These improvements will be made with monies collected through previous fund raising.
Scholarship Applications
If youíre interested in applying for financial aid for school tuition, please stop by the School Office to pick up an application form. Good Shepherd will pay the processing fee. Applications need to be mailed by April 15. The Board of Stewardship and Missions carefully considers all applications and provides help to all who have legitimate financial need. Included with the applications is a brochure briefly describing how the scholarships are determined.
Gift Matching Programs
Members of Thrivent Financial Services are receiving new brochures for matching funds. We encourage everyone who qualifies to apply for these matching funds. If you have questions about filling out the forms, please call or leave a message for Marty Hoffman at 344-3151.
Lenten Soup Suppers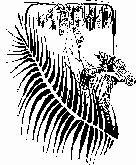 In order to make it a little easier for families to come to midweek worship services during the season of Lent, we will again have Soup Suppers from 5:30 to 6:30 p.m. In the Bible Study Center (Lower Level). The Suppers are sponsored by various groups within the congregation. The donations received will be used by these groups in their ministries.

Womensí Day of Renwal was a Great Success

The registration team warmly greeted over 112 participants. Each participant received a gift bag full of wonderful donated goodies, Women to Women tapes, a box of Celestial Seasonings Wellness Tea, Thrivent pads and pencils, blessing buttons, key-chain angels, candies, and recipes.

The LWML made wonderful, homemade breakfast items. "Lunch for a Bunch" catered the noon meal. The response was overwhelming and the food was delicious. The Menís Ministry did an excellent job of serving breakfast, lunch and cleaning up the fellowship hall and workshop rooms. Diane Asselmeier assisted with the creative decorations.

The music was a true blessing with The Brass Ensemble beginning the day. Ben Blasingame accompanying Bethany Hoft as the song leader and Pastor and Carol Walther brought everyone together in a sing-a-long. Jerry Wudtke worked the sound system and provided peaceful music throughout the day.

Sally Oysterís key note presentations helped many identify hurdles and encouraged everyone with her references to Scripture. Ann Eckertís "Stretch Your Faith" exercises kept everyone moving toward God. Some workshops offered fun; others focused on overcoming specific hurdles. The

workshop moderators assisted the leaders and led the participants in prayer.

Registration forms and speaker information could be found on Good Shepherdís web site set up by David Ulkus. Radio stations KFUO and KJSL ran ads and interviewed several of the workshop leaders promoting the day. The phone brigade team graciously helped with telephone calls. The office teams of Good Shepherd Lutheran Church and School and Metro East Lutheran High School placed numerous ads in their newsletters. Jeanette Simpson and Nancy Cluck helped with bulletin inserts, handled numerous phone calls and requests. Bob Mayhew and Marty Hoffman helped with the facilities. Marty also assisted with the bookkeeping.

Thank you and blessings to all who helped make the Womenís Day of Renewal a rewarding and uplifting day for all the women attending. The Lord brought many people and their wonderful talents together to bring glory to His Name so that we may all have "Hope Through the Hurdles!"

Official Acts

Baptism (children): Sophia Elise Bold, 2/1
Funeral: William Melvin Ackerman, 2/10
Souls: 1,660 Comm.: 1,287

The Board of Congregational Life

The Board of Congregational Life is instituting a new program called "Spread the Sunshine of God's Love". The purpose of this program is to uplift the hearts of those members of our congregation who have health conditions which prevent them from regular attendance at Church services. Once each quarter greeting cards will be placed on a table in the Narthex designated as the "Sunshine Corner" and members will be asked to sign their names or write a few words of encouragement on the cards, which will then be mailed to our special members. In this way we can show God's unending love for them, and bring a little sunshine into the lives of those who are good and faithful servants of our Lord and Savior, Jesus Christ.

Lutheran Women's Missionary League

Sunday, March 2nd

: Zone Service of Prayer and Thanksgiving - 2:00 PM at St. Peter's in Caseyville. Come Celebrate! Praise! Pray!

Thursday, March 6th:

Monthly Meeting at 7:00 PM in the Fellowship Hall. What a wonderful opportunity to hear Paul Miller, Principal of the new Unity Lutheran Christian Elementary School tell us about the mission God has for us and to update us on the plans for the Mission School in East St. Louis.

Saturday, March 15th: Spring Retreat and District Update at St. John Lutheran Church in Red Bud, Illinois from 8:30 AM to 2:30 PM. The theme for the day is from Ephesians 4:12 - "To prepare God's people for works of service, so that the body of Christ may be built up." Speakers will be Rev. John Lukomski, Pastor of St. Paul in New Athens, who is also featured on several KFUO Radio programs; and Rev. Randy Wilken, Pastor of Unity, East St. Louis. Time will be set aside for Bible Study, so bring your Bibles. Cost for the day is $10.00 per person, which includes lunch and a continental breakfast. Registration is due by March 1st. Registration forms are on the LWML bulletin board on the lower level. Ingatherings are non-perishable food items and contributions to the Scholarship Fund. If you need a ride or more information, call Pat Hoffmeier at 288-3684.

Thursday, March 27th: Spring Salad Luncheon and Card Party. This is a pleasant way to spend an afternoon with friends.....playing cards, shopping at the Country Store, and enjoying a delicious lunch! Door prizes will also be awarded.

Time: 12:00 noon to 3:30 PM
Place: Fellowship Hall
Cost: $6.00 per person (pay at the door)

Reservations must be in by Friday, March 21st - Call the Church Office (344-3151) or Shirley Wentzel (344-8205).

April Preview:

Thursday, April 3rd: Monthly Meeting will feature Pastor Michael Walther, who will lead us in a Bible Study on "Forgiveness."

Saturday, April l5th: Spring Rally at St. Paul's Lutheran Church, Hamel, IL.

MELHS Spring Craft Fair

The Parents and Friends group of Metro-East Lutheran High School is holding a Spring Craft Fair at the High School on Saturday March 8, 2003 from 9:00 a.m. to 4:00 p.m. and Sunday, March 9, 2003 from 10:00 to 4:00 p.m. The address is 6305 Center Grove Road, Edwardsville, IL. Come enjoy the crafts, food, and fellowship by supporting us in this fundraising effort for the high school. For more detail, call MELHS 618-656-0043.

Older Adult Retreat

Camp Wartburg and the Older Adult Ministry Advisory committee have joined together to present the fourth Challenge Series Older Adult Retreat. The dates for this event are April 1-2, 2003.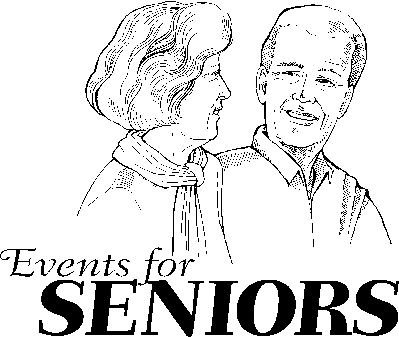 The main presenter at this retreat will be Steve Cohen, founder of The Apple of His Eye Mission Society. There are over sixteen million unsaved Jewish people in the world; over six million reside in North America. Through the Apple of His Eye Mission Society, the Gospel is presented to all who are willing to hear, to the Jew first...

Christ is the Passover, the retreat's theme, is designed to give you an opportunity to know more about Jewish roots of the Christian faith and conveying the Gospel. This unique presentation will enhance your Lenten season.

Participants will have opportunities to enjoy God's creation at beautiful Camp Wartburg, including a nature walk on the second day. Ample time will be available for fellowship, recreation and devotions.

The cost is $55.00, which includes all meals plus overnight lodging (linens provided upon request). If you are unable to attend both days, participation in the Tuesday activities is $35.00 while Wednesday activities are $25.00. Join us at camp and for two wonderful, well-spent days!

For more information, please call Bob Polansky at (618)939-7718 or Deaconess Rosemary (Ro) Williams at (217)942-3692.

Sowing & Growing Together

You may now order on Mondays "Fill It Up!" Gas Cards. These new cards are a division of American Express. You must pay at the cashier but they are accepted at almost every gas station! They come in $25 denominations and a 2% rebate. Also, order Samís in $25 and $100 denominations with the new 2% rebate.

Use the following schedule to read through the Bible in one year. If reading the entire Bible in one year is too difficult at first, consider a customized schedule. For example you could read through the New Testament or certain books of the Old Testament. Try to use a study Bible with a good introduction to each book. The Concordia Study Bible is available for purchase in the Church Office. The cost is $30.

Central Illinois Singles Retreat
March 14-16

"New Life in Christ" is the theme for the retreat at Camp Cilca, at Cantrall, Illinois. The cost $55. For more information contact Lois Hesse at PO Box 197, Stonington, Illinois 62567.

Donations for Pew Bibles

Special donations are now being received for pew Bibles. The approximate cost of the project is $5,000. Donations may be mailed or placed in the offering. Please indicate that it is for the Pew Bible fund.

Crisis Pregnancy Training

Have you ever considered serving as a volunteer at a crisis pregnancy center? If youíre interested, you should plan to attend the New Beginnings Pregnancy Care Centerís Training Seminar beginning Monday, March 10, 11, 13, 17, 18 and 20 from 6:30 to 10:00 p.m. The training will be at Harvest Assembly Church, 4651 Highway 162, in Granite City. The registration fee is $30 per person or $45 per couple. Please call 451-2002 to register.

Healing Broken Hearts:
The Gospel and Post-Abortion Syndrome

Please consider attending this special program on March 22, 2003 from 8:30 to 3:00 p.m. at Concordia Seminary in St. Louis. The registration fee including lunch is $15. The speakers will include: Dr. James Lamb, Executive Director of Lutherans for Life; Linda Bartlett, President of Lutherans for Life; and Diane Schroeder, Coordinator for Lutherans for Lifeís Healing Hearts Program. Millions of women have been imprisoned in the darkness of guilt and despair because of their "choice." Many fathers, grandparents, siblings, friends and even doctors and nurses who performed abortions sit in that same darkness. As pro-life Christians, we are called to reach out through the light of His cross to those who are trapped in the darkness. Questions? Call Keri Llewellyn at 314-645-4201 or e-mail tjllewellyn@msn.com. Also check out the website:

www.csl.edu.