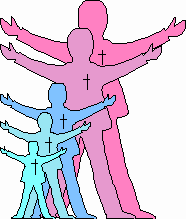 Love in Action
Good Shepherd Lutheran Church
1300 Belt Line Road Collinsville Illinois 62234
618-344-3151 (Church) 618-344-3153 (School) 618-344-3378 (Fax) Pastors M. Walther & P. Hoft Vol. 25 No. 3 March 2002
___________________________________________________________________________________________
The Christian and Stem Cell Research
Last month at Good Shepherd, Dr. Robert Weise, Professor of Bioethics at Concordia Seminary, gave an excellent presentation on the hotly debated stem cell research issue. He discussed the worldís view and the Wordís view of this issue. One of the important points he made was that modern technology is a gift from God, but the use of technology must always remain in the service of Godís Word. For example, in the book of Genesis, we see that the Tower of Babel was constructed to serve sinful manís attempt to be like God. Noahís ark, on the other hand, was an instrument of salvation in service of Godís Word.
The question is: Does the research of embryonic stem cells, for the purpose of "therapeutic" cloning, serve Godís Word? This research may offer hope to those who suffer with Parkinsonís disease, multiple sclerosis, and other disorders, but does it justify the death of thousands of embryos? Weise says, "If you donít believe that the unborn zygote (fertilized egg) embryo and fetus is a human being developing, then you can do with it what you want, i.e. freeze it, destroy it, use it as a means to an unethical end. But if you believe that it is a human being developing till its birth, because of the covenant relationship that the Lord God has brought you into through Holy Baptism, you will love your neighbor as yourself, as St. Paul writes: "love does no harm" (Romans 13:8-14)."
There is no question that this is a difficult issue. But as members of the Christian community we should not step aside, thinking that the issue too technical and complicated. Nor should we be led to think that science is for scientists and not for public debate. We have been given the cross of Jesus Christ to lift high on behalf of all life. This issue raises other issues including abortion, parenting, Godís relationship to the unborn, and the role of technology.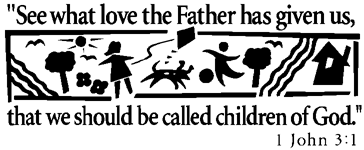 Dr. Weise offers six suggestions for the Christian responding to this issue.
1. Learn from the "other side." Listen to what other people are saying and pay close attention to their inconsistencies.

2. Learn the science of procreation.

3. Learn the theology of procreation.

4. Learn "non-theological" reasons to support that the embryo is a human being, i.e. the Nuremberg Code (this makes the killing or experimentation on the unborn a crime against humanity).

5.Above all, always return to the basics of a developing human beingís life seen through the incarnation of God in the flesh, Jesus Christ. All human beings are created in His image.

6. Plant the seed of the Gospel and water it with love for your neighbor. The Holy Spirit will provide the words that you need to teach a person that, through Christ, all human beings are His and therefore, valued.
Lenten Services Continue

March 6, 13, & 20

During Lent we offer midweek services on Wednesdays at 7:00 p.m. The services are usually a little different from Sunday morning with a special emphasis on Jesusí final days before the cross.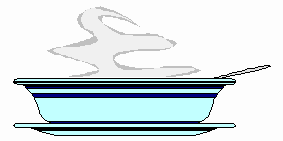 Lenten Soup Suppers

Join us each Wednesday before the Lenten service from 5:30 to 6:30 p.m. for a simple but appetizing meal and fellowship with other Good Shepherd members. The suppers are sponsored by various groups in the congregation in the lower level of the new church. A free-will donation helps support the various groups and their ministry. Come and join us.

Holy Week Services

Palm Sunday, March 24, Dr. Dale Meyer will be preaching. A special service for the Junior Confirmation class will be held at 11:45 a.m.

Maundy Thursday, March 28, at 7:00 p.m. join us for a special communion service in which we especially focus on the institution of the Lordís Supper during Jesusí last Passover celebration. Our guest preacher will be Rev. Dale Skeesick.

Good Friday, March 29, at 7:00 p.m. join us for a service to appreciate the greatest sacrifice of allóJesusí death on the cross.

The Festival of the Resurrection, March 31, with an outdoor sunrise service at 6:30 a.m. and regular services at 8:00 and 10:30 a.m.

Voterís Assembly

The Voterís Assembly will be meeting Sunday, March 17 following the 10:30 a.m. service to consider proposals from the Master Plan Committee regarding the new school addition. All members are encouraged to attend.

New Parenting Bible Class

Offered on Sunday Mornings

Married life and especially parenting is one of the greatest challenges and opportunities of the Christian life. The class will be using a video by Dr. Kevin Lehman. Both new and veteran parents are welcome to come and share their questions and experiences along with the good instructions of Godís word. The class will begin Sunday, April 7th at 9:15 a.m. in the lower level.

This class is part of our core group of classes for Adult Christian Education which we encourage all members to attend: Adult Inquiry, New Testament, Old Testament, Advanced Doctrine, World Religions and Missions, Denominations, Marriage & Family, Christian Discipleship, Church History, and Christian Worship. These classes are offered once every two years.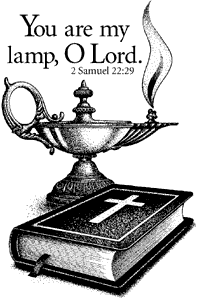 Scriptures for March
Prepare for worship by studying these lessons ahead of time.
March 3 Third Sunday in Lent
John 9.1-41 The Man Born Blind
Isaiah 42.14-21 God Cannot Delay
March 10 Fourth Sunday in Lent
Matt. 20.17-28 The Command for Service
Hosea 5.15-6.2 The Need for Repentance
March 17 Fifth Sunday in Lent
John 11.1-53 The Seventh Sign
Romans 8.11-19 Sharing in Christís Glory
March 24 Palm Sunday
Matt. 21.1-10 The Triumphal Entry
Phil. 2.5-11 The Humiliation and Exaltation
March 31 Festival of the Resurrection
John 20.1-18 The Resurrection
Colossians 3.1-4 Put on the New Self
Use the following schedule to read through the Bible in one year. If reading the entire Bible in one year is too difficult at first, consider a customized schedule. For example you could read through the New Testament or certain books of the Old Testament. Try to use a study Bible with a good introduction to each book. The Concordia Study Bible is available for purchase in the Church Office. The cost is $30. The schedule is designed to give you a few days off each month to catch up on any readings you missed.
March

New Testament

Old Testament

Matthew

Romans

Psalms

Numbers

1

21.23-32

1:1-17

48

1-2

2

21.33-46

1.18-32

49

3-4

3

22.1-14

2

50

5-6

4

22.15-33

3

51

7-8

5

22.34-46

4

52

9-11

6

23.1-12

5.1-11

53

12-14

7

23.13-24

5.12-21

54

15-17

8

23.25-39

6.1-14

55

18-20

9

24.1-14

6.15-23

56

21-22

10

24.15-35

7.1-12

57

23-25

11

24.36-51

7.13-25

58

26-27

12

25.1-13

8.1-17

59

28-30

13

25.14-30

8.18-39

60

31-32

14

25.31-46

9.1-18

61

33-36

15

26.1-16

9.19-33

62

Deuteronomy

1-3

16

26.17-35

10

63

4-5

17

26.36-56

11.1-24

64

6-8

18

26.57-75

11.25-36

65

9-12

19

27.1-10

12.1-8

66

13-17

20

27.11-26

12.9-21

67

18-21

21

27.27-44

13

68

22-26

22

27.45-56

14

69.1-18

27-28

23

27.57-66

15.1-13

69.19-36

29-31

24

28.1-10

15.14-33

70

32

25

28.11-20

16

71

33-34
Get on the MAP!

Are you interested in being involved in Godís mission through prayer, mission trips, Bible studies and support of missionaries? If so, please join MAP Ė Mission Awareness Partners. MAP plans to send one to two teams on a short-term mission trip to Canada this summer. At remote locations, Good Shepherd members can lead VBS for children in areas where LAMP (Lutheran Association of Missionaries and Pilots) intends to plant churches. Please contact Karin Semler for more information at 345-5947 or semler@charter.net. Please look for future meeting times in the church bulletin.

Our Childrenís Foundation is in Christ Ė The Good Shepherd

Our commitments to date are $1,081,627.02. The following important dates should be kept in mind:

March 5 Bids will be opened

March 17 Congregation Meeting

Please remember to keep this in your prayers as we begin to finalize the plans for the school building.

Lutheran Schools in the News

The area Lutheran elementary schools in St. Louis, St. Charles, and Metro East are working jointly with promoting our Lutheran Schools. Ads will run in the Suburban Journals on Wednesdays, February 13th and 20th and March 27th and April 3rd. We are also using radio ads to advertise between February 10th-16th on the following radio stations: WVRV (101.1), KIHT (96.3), KYKY (98.1), WIL (92.3), KEZK (102.5), WSSM (106.5). Now is the time for enrolling your child in a school that offers a "Quality Christian Education". Tell your friends of the importance of a Christian Education.

Lutheran Summer Camp

Camp Piasa, will again be held at Pere Marquette in Grafton, IL. The dates for grades 5 & 6 are July 7th to July 12th, and grades 7 & 8 are July 14th to July 19th. Applications are available in the school office.

Good Shepherd Summer Camp

Again this summer, GSLS will sponsor a summer camp program for children attending the school or

accepted for next school year and entering grades two through eight. This program provides a safe and enjoyable atmosphere for children in need of care during the summer months. Miss Pam Adams has done an excellent job leading this program and will do so again this summer. The Summer Camp will open Tues., May 28th and will end Friday, Aug. 9th. Watch the newsletter for the availability of registration.

Auction 2002

The 18th Annual Good Shepherd Lutheran School Auction will be held on Saturday, March 9, 2002. This year the Benefit Auction will feature a full buffet dinner. The cost for tickets is $17 per person. You can reserve a table for 8 at the cost of $170.00. The auction will start at 6 p.m. Doors will open at 5:45 p.m. Anyone interested in attending may pick up a reservation form in the school office or call the school directly, 344-3153. Proceeds will go to furnish the new building.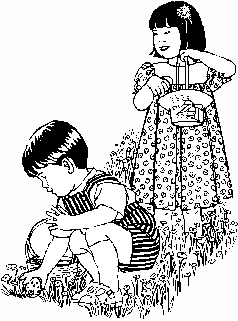 Easter Egg Hunt

Infants through 2nd grade are invited to Good Shepherdís Easter Egg Hunt on Saturday, March 23, 2002. Festivities will begin promptly at 10:00 a.m. in the gym. Dress for the weather as the hunt will be held outdoors. Bring a basket!!

Donations of baked goods and candy are needed. Candy must be small enough to fit inside plastic eggs, i.e. spree eggs, jelly beans, sweet tarts, small tootsie rolls and starburst. Candy can be left in the basket located in the connecting hallway between the church and school or by contacting Janet Bohnstadt at 346-8784.

Call Janet Bohnstadt 346-8784 if you are able to help with the hunt or Kathy Turner at 797-6049 if you are able to donate baked goods.

Baby Shower

A Baby Shower for Pastor and Bethany Hoft is planned for Sunday, April 7, 2-5 P.M. in the fellowship hall. Please RSVP no later than March 31 by way of the sign-up sheet in the church narthex or by calling Donna Baker at 344-2489 or Carlene Wirth at 288-9923. Everyone is invited to attend.

Special Events for All Ladies

Mark you calendars

for the following events . . . all ladies of the church are invited:

March 7th Ė 7 PM in Fellowship Hall - Monthly meeting of the Lutheran Womenís Missionary League. Special speaker, Peggy Sachtleben will present highlights of her trip to Honduras with the Honduras 2000 Mission Team from Trinity Lutheran Church. This Medical Mission team goes to Honduras every year and sets up clinics in churches where they administer medical help to the people of that country and evangelize . . . bringing the good news of Christ's love for them.

March 14th - Noon to 3:30 PM - Annual Salad Luncheon and Card Party to be held in the Fellowship Hall. There will be a delicious array of home-made salads and desserts, along with a Country Store with lots of crafts, baked goods, etc. for sale. Cost is $6.00 per person. Reservations can be made by either calling the Church Office at 344-3151 or Shirley Wentzel at 344-8205. Reservation deadline is March 8th. Plan to come and bring your friends!

National Lutheran Schools Week March 3-9

"Lutheran Schools Shine Like Stars - Leading" is the theme of this year's celebration of Lutheran Schools Week. National Lutheran Schools Week is held annually to call attention to the fine qualities of Lutheran Schools. Special activities planned for this week are:

Tuesday, March 5
Funny Feet Day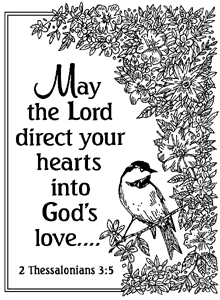 Wednesday, March 6
USA Leaders/Patriotic Day
Teacher Exchange Day
4's Preschool Grandparents and Special Friends Day

Thursday, March 7
Class Color Day
Preschool 3's Grandparents and Special Friends Day
School Talent Show 7 p.m

Friday, March 8
Dress Up Day
Kdg-8 Grandparents and Special Friends Day
A.M. Kdg thru 4 from 8:30 - Lunch period begins
P.M. Kdg and 5-8 from 1:00-3:00

Saturday, March 9
Good Shepherd Auction - Congregation is invited!

Listen to Sermons Online

The Sunday Sermons are available online at www.goodshepherdcollinsville.org. You can also pickup the newsletter, Bible studies and many other helps online. Check out the School webpage for interesting school news. Want to know more about the Lutheran Church-Missouri Synod? Follow the links to all sorts of good information about the Lutheran Church.

Applications for Financial Aid

If youíre interested in applying for financial aid for school tuition, please stop by the School Office to pick up an application form. Good Shepherd will pay the processing fee. Applications need to be mailed by April 15 or an additional processing fee will be assessed. The Board of Stewardship and Missions carefully considers all applications and provides help to all who have legitimate financial need.

Prayer Service

Friday, March 15, 7:00 p.m.

Join us on the third Friday of the month for a special prayer service. In this service we gather to bring our needs and those of others to the Lord. The service includes a time for singing and praise. We also have a fellowship supper before the service at 6:00 p.m.

Official Acts

Baptisms (Children): Jonas Lee Martin, 2/9; Carson Franke Philipps, 2/16.

Marriage: Gregg Michael Argent and Amy Lynn Messick.

Funerals: Carl J. Hueseman, 1/30; Albert L. McDaniel, Sr., 2/6; Mabel I. Sponemann, 2/8.

Souls: 1,593 Comm.: 1,214