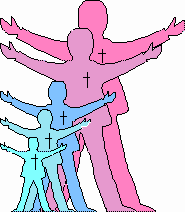 Love in

Action

Good Shepherd Lutheran Church

1300 Belt Line Road Collinsville Illinois 62234
618-344-3151 (Church) 618-344-3153 (School) 618-344-3378 (Fax) Pastors M. Walther & P. Hoft Vol. 24 No. 3 March, 2001
___________________________________________________________________________________________

The Forty Days of Lent

The season of Lent is a 40 day period, beginning on Ash Wednesday and concluding on Good Friday. This is a time in which we prepare for the greatest festival in the church year, Easter. It is a time of repentance, as we reflect on baptism, rebirth and renewal. Sundays are not included in these 40 days because every "Lord's Day" is set apart to celebrate the resurrection of Christ.

The forty days of Lent remind us of the forty days Jesus spent in the wilderness where He was tempted by the devil (Mt. 4:1-11; Mk. 1:12,13; Lk. 4:1-13). He was put to the test three times. First, He was tempted to change stone into bread. Second, (according to Matthew's Gospel) He was tempted to throw Himself down from the high point of the temple. Third, He was tempted to bow down and worship Satan. Ultimately, each of these tests had to do with Jesus' obedience to the Father as the Son of God. In all three cases, Jesus defeated the devil by quoting Scripture from the Book of Deuteronomy.

These tests were not Christ's alone. Long before these temptations were Jesus' temptations -- they were Israel's temptations. Here, Jesus is undergoing precisely the same tests, and in precisely the same sequence, as Israel did in the wilderness. Jesus is tempted first regarding hunger, second regarding putting God to the test, and third regarding false worship. These were the very temptations - and in the same order - experienced by the Israelites in the wilderness after the exodus from slavery in Egypt (Exod. 16; 17 and 19:32). Therefore, Jesus' experience parallels with Israel's experience. The one difference is that whereas Israel failed her test, Jesus passed and demonstrated His perfection as the Son of God.

As we enter the "wilderness" of this Lenten season, all of us will soon realize that these are still our temptations, today. Whenever anything stands in our way before Christ, we are put to the test. All too often we have failed this test with Israel, yet Christ remained faithful for us and now He stands in our place. May His victory be your joy as we journey to the cross once again!

Lenten Services Begin
Ash Wednesday, February 28

During Lent we offer midweek services on Wednesdays at 7:00 p.m. The services are usually a little different from Sunday morning with a special emphasis on Jesus' final days before the cross.

Lenten Soup Suppers

Join us each Wednesday evening between Lenten services from 5:30 to 6:30 p.m. for a simple but appetizing meal and fellowship with other Good Shepherd members. The suppers are sponsored by various groups in the congregation in the lower level of the new church. A free-will donation helps support the various groups and their ministry. Come and join us.

Applications for Financial Aid

If you're interested in applying for financial aid for school tuition, please stop by the School Office to pick up an application form. Good Shepherd will pay the processing fee. Applications need to be mailed by April 16. The Board of Stewardship and Missions carefully considers all applications and provides help to all who have legitimate financial need.

Congregational Life

Thanks to all who turned in the "short-term needs" survey. Additional questionnaires are in the Narthex for those who have not yet had the opportunity to volunteer to help other GSLC members with special needs. Completed forms may be forwarded to the Church office or given to one of the Ushers.

Members are urged to complete another volunteer service survey which will be used to fill various long-term church ministry needs. Survey forms are being distributed at Bible classes, organization meetings, etc. In addition, forms will be available in the Narthex, (yellow form) along with a booklet describing the many volunteer positions in the Church. (Additional booklets are available in the Church office and can be checked out for a day or two if more time is needed to complete the survey form.) Please prayerfully consider where in the church your talents and interests can best be used to serve the Lord; then, complete the questionnaire and forward it to the Church office. Serve the Lord with Gladness!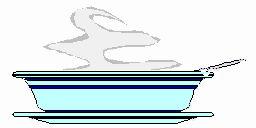 Soup Suppers. As is our tradition a light soup and sandwich supper will be served by various organizations in the church prior to worship service each Wednesday evening during Lent. These suppers give us all an opportunity to support the youth of our congregation, as well as many mission projects, while enjoying tasty home-cooked meals. This hour of fellowship allows time to chat with old friends, meet new friends, and prepare our hearts to hear the Word.

All suppers will be served from 5:30 to 6:30 PM in Fellowship Hall: Feb. 28th, FROG (Sr. High Youth) for 2001 Youth Gathering; March 7th, AAL for Various Mission Projects; March 14th, LWML for Intn'l Mission Projects; March 21st, Jr. High Youth for SID Youth Gathering in September; March 28th, Bd. of Social Ministry for Tape Duplication Machine; April 4th, YAL.

Anniversary/New Member Luncheon is planned for the first Sunday in May. More information on this event will be provided in the April Newsletter.

Advertising Opportunity

In order to help us all know more about our Church and to have an annually updated Church directory, we have contracted with Guide Book Publishing to produce a "Guide Book and Directory". The book will be direct mailed to every household in our Church. The book is being provided at no cost to our Church. Local businesses are being solicited to advertise in the book. If you own or manage a business and would like to find out about advertising in this book, please call the Church Office at 344-3151. Recent survey results by Guide Book Publishing show that 92.1% of families would rather patronize our Guide Book and Directory advertisers over a non-advertiser. It "will pay" to advertise in our new Guide Book and Directory.

Special Needs Service March 10 at 2:00 p.m.

Special Needs Communion Service will be held Saturday, March 10th at 2:00 p.m. A light meal will be provided after the service. If you need transportation or special assistance please call the parish nurse at the church office. Sponsored by the Board of Social Ministry.

More Parish Nurses to Be Trained

RNs interested in Parish Nursing. . .please fill out an application at the church office. Good Shepherd will provide training from Concordia's Parish Nurse Long Distance Learning Program. If you have any questions or for more information, call the parish nurse.

Table Six Fellowship

Currently, our dinner groups are in fellowship until the end of March, but another round of all new TABLE SIX groups will be chosen for an April-June series. Every group will be new, so come join us by signing up by the March 18th deadline.

Registration forms are in the narthex, or you may register by telephoning the church office, 344-3151. If you desire information explaining the program, please see the brochure in the narthex tract rack or call Philip Cawthon, 345-6550.

Scriptures for March

The Bible books of the month will be Lamentations and Ezekiel. Study guides are available in the narthex.
March 4 First Sunday in Lent
Luke 4.1-3 The Temptation of Jesus
Romans 10.1-13 Calling on the Name of the Lord
March 11 The Second Sunday in Lent
Luke 13.31-35 The Unwillingness of Jerusalem
Phil. 3.17-4.1 Our Citizenship is in Heaven
March 18 The Third Sunday in Lent
Luke 13.1-9 Repent or Perish
Exodus 3.1-15 Moses Encounters God
March 25 Fourth Sunday in Lent
Luke 15.11-32 The Prodigal and His Brother
1 Cor. 1.18-25 The Foolishness of the Cross

LWML News

The LWML Spring Salad Luncheon and Card Party is planned for Thursday, March 29th at 12:00 noon in Fellowship Hall. In addition to delicious home-made salads and desserts, there will be a County Store with baked goods, craft items, and rag rugs for sale. It's only $5.00 per person, payable at the door, so come and bring your friends! Please make your reservations no later than March 22nd by calling the Church office (344-3151) or Shirley Wentzel (344-8205).

The next LWML meeting is Thursday, March 1 at 7:00 PM in Fellowship Hall. Rhonda Berta, Parish Nurse, will tell us how the Health Cabinet programs in place now and planned for the future, will minister not only to our "body", but also to our "soul" and "spirit." Hear how the volunteer questionnaires you recently completed will be used to serve members of GSLC with special needs. Come and join us for an evening of enlightenment, inspiration, food, and fellowship.

The Mother and Daughter Banquet is scheduled for May 7th. Look for more news about this event in future Newsletters.

MITES: Did you know that since 1943 the National Lutheran women's Missionary League, through our MITE offerings, has donated over $13 million to further The Kingdom of God throughout the world? These offerings have grown from $15,000 in the 1943-1945 biennium to $1,032,222 (our 1999-2001 goal). There is great concern, however, that the goal for 2001 may not be reached. This means that some of the mission projects may not receive the funds they so desperately need to continue the Lord's work. On Saturday and Sunday, March 17 and 18, the LWML MITE box will be in the Narthex, along with a list of Mission Projects. Please pray that the goal will be met, and if you can contribute toward these mission projects, just drop your offering in the MITE box. Note that the proceeds form the Lenten Soup supper on March 14th, will go toward LWML mission projects.

Dr. Paul Meier

Dr. Paul L. Maier will present a special seminar for the St. Louis area at Resurrection Lutheran Church in Sunset Hills on Saturday, March 24, 2001. The seminar is entitled, "ST. PAUL AND THE SPREAD OF CHRISTIANITY", which covers the life, ministry, and mission journeys of this greatest apostle, as well as his voyage to Rome and his trial there.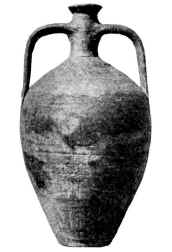 Dr. Maier is Professor of Ancient History at Western Michigan University. He is one of the leading authorities in the U.S. on history around the time of Christ, and is a widely acclaimed author and speaker. His seminars add a fresh dimension to the study of Scriptures, illuminating them with important evidence from archaeology and secular history. Dr. Maier is a graduate of Harvard (M.A.'54), and Concordia Seminary in St. Louis (MDiv., '55). In 1995, Concordia Seminary awarded him the honorary degree of Doctor of Letters.
Resurrection Lutheran Church is located in Sunset Hills at 9907 Sappington Road, St. Louis, MO 63128. The Seminar will be held from 9:30 a.m. to 3:30 p.m. Doors open at 9:00 a.m. for registration and refreshments. Tickets are $10 ($5 for students 18 & younger), and includes lunch. You may reserve tickets by calling the church office, 314-843-6633, Ext. 101. For further information, you may call the Rev. Dr. Melvin E. Witt at 314-892-2951.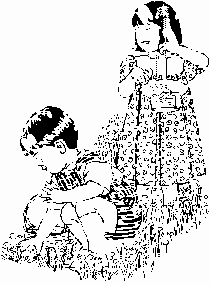 Easter Egg Hunt
Infants through 2nd grade are invited to the Good Shepherd Church Easter Egg Hunt on Saturday, April 14th, 2001. Festivities will begin promptly at 10:00 a.m. in the gym. Dress for the weather as the hunt will be held outdoors. Bring a basket!! Donations of baked goods and candy are needed. Candy must be small enough to fit inside plastic eggs, i.e. spree eggs, jelly beans, sweet tarts, small tootsie rolls and starburst. Candy can be left in the basket located in the connecting hallway between the church and school or by contacting Kathy Turner 797-6049.
Call Sandy Hammett 344-2579; Kathy Turner 797-6049 or Janet Bohnstadt 346-8784 if you are able to help with the hunt or donate baked goods.
"The Witness"
Trinity Lutheran Church - Edwardsville would like to invite you to an inspirational message, presented through music, by the Carrollton Community Chorus at our church on Sunday, March 18th at 7:00 p.m.
"The Witness" is a story of Jesus, told and sung by Peter, "The Witness", and the other men and women who knew the Master best. The presentation is performed entirely from memory with appropriate lighting props, and stereophonic taped accompaniment. The cast is clad in Biblical attire and features a live crucifixion and resurrection scene.
Join us during this Lenten season and experience this unforgettable time in the life of Jesus Christ. There is no admission charge, but a free-will offering will be accepted from those who wish to contribute.
Marriage Versus Cohabitation
The number of "unmarried-couple households" has increased from 523,000 in 1970 to 4,236,000 in 1998. Professor Roger Rubin, a University of Maryland specialist in family studies, says, "We estimate that by the year 2000, half of all American adults will have had a cohabiting experience by the age of 30."
The Houston Chronicle reports that couples who live together have an 80 percent greater chance of divorce that those who don't cohabit.
A Washington State researcher discovered that women who cohabit are twice as likely to experience domestic violence as married women. The National Center for Mental Health revealed that cohabiting women's incidence of depression is four times greater than that of married women, and two times greater than unmarried women.
In a survey of over 100 couples who lived together, 71 percent of the women said they would not live-in again. (The Christian Single, 1999)
Bruce Kintz Promoted

Elder Bruce Kintz was recently promoted to the position of Vice President of Operations at Concordia Publishing House in St. Louis. A St. Louis native, Kintz attended Lutheran grade schools in the city before attending Southwest High School in a college preparatory program. His inner-city experiences coupled with the values of his Lutheran heritage helped to formulate his intense desire to serve CPH and St. Louis.

Kintz received a Bachelor of Science degree from Maryville University in St. Louis, MO, and a Masters of Business Administration from Fontbonne College, also in St. Louis. Kintz currently resides in Collinsville, IL, with his wife, Kimberly, and children, Joshua and Rachel, and they are members of Good Shepherd Lutheran Church in Collinsville.

Concordia Publishing House employs more than 350 people. It is the publishing arm of The Lutheran Church-Missouri Synod.

Good Shepherd Polling Place
April 3

GSLC will again be a polling place on Tuesday, April 3. Please take extra care if you are driving onto the parking lot that day for the increased number of pedestrians. Serving as a polling place is a good opportunity to show support for our community and to allow community members to see our church.

New Web Address

All you internet buffs are invited to take a look at the new Good Shepherd web page at www.goodshepherdcollinsville.org. David Ulkus, Secretary of the Congregation has been working hard to develop this site. We hope it will continue to develop and provide many resources for our members.

Older Adult Retreat

Growing in Christ VI will be held at Pere Marquette State Park April 25-26. The keynote speaker will be Dr. Robert King, 2nd Vice President of the Lutheran Church Missouri Synod. The banquet speaker is Dr. Oswald Hoffmann. Registration fee is $75. Lavender brochures are available in the Narthex.

Official Acts

Baptisms (children): Kayleigh Nicole Wallace, Dalton Riley Wallace, 1/28; Tanner Christopher Trollard, 2/4.

Received Through Transfer: John, Mary, Adam, Jonathan, Lyndi & Emily Kuhlman from St. Paul, Rockford, IL; Daniel & Bonnie Cobb from Mt. Calvary, Cahokia, IL.

Marriages: Eric James LaMarr and Lorri Ann Tanksfey, 1/27; John Steven Brombolich and Miranda Renee Dawkins, 2/11.

Souls: 1,552 Communicants: 1,165

Good Shepherd School News


National Lutheran Schools Week
March 4-10

"Lutheran Schools: Shine Like Stars, Loving" is the theme of this year's celebration of Lutheran Schools Week.

National Lutheran Schools Week is held annually to call attention to the fine qualities of Lutheran schools.

Special activities planned for this week are:

Saturday and Sunday, March 3 and 4
Faculty will sing during each worship service

Monday, March 5
No School-Casmir Pulaski Day

Tuesday, March 6
St. Louis Day

Wednesday, March 7
Pajama Day
Teacher Exchange Day (teachers trade classes for part of the day)
4's Preschool Grandparents and Special Friends Day

Thursday, March 8
Dress up Day
Hat Day (after chapel)
3's Preschool Grandparents and Special Friends Day
School Talent Show at 7:00 p.m.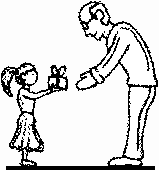 Friday, March 9
School Colors Day
K-8 Grandparents and Special Friends Day
A.M. Kdg.-4 from 8:30-Lunch Period Begins
P.M. Kdg.& 5-8 from 1:00 p.m. to 3:00 p.m.
Saturday, March 10
Good Shepherd's School Auction at 6:00 p.m.
(Congregation is invited!)
Mark Your Calendars now for Saturday, March 10! Plan to attend the Good Shepherd Lutheran School Auction. Doors open at 6:00 p.m. Mini-Oral Auction at 7:00 p.m. Oral Auction at 8:15 p.m. Contact the school office for ticket information 344-3153. Please consider donating something to support your school!
Pray for God's continuing guidance and blessing on our school!
GOOD SHEPHERD LUTHERAN CHURCH
1300 Belt Line Road
Collinsville, IL 62234