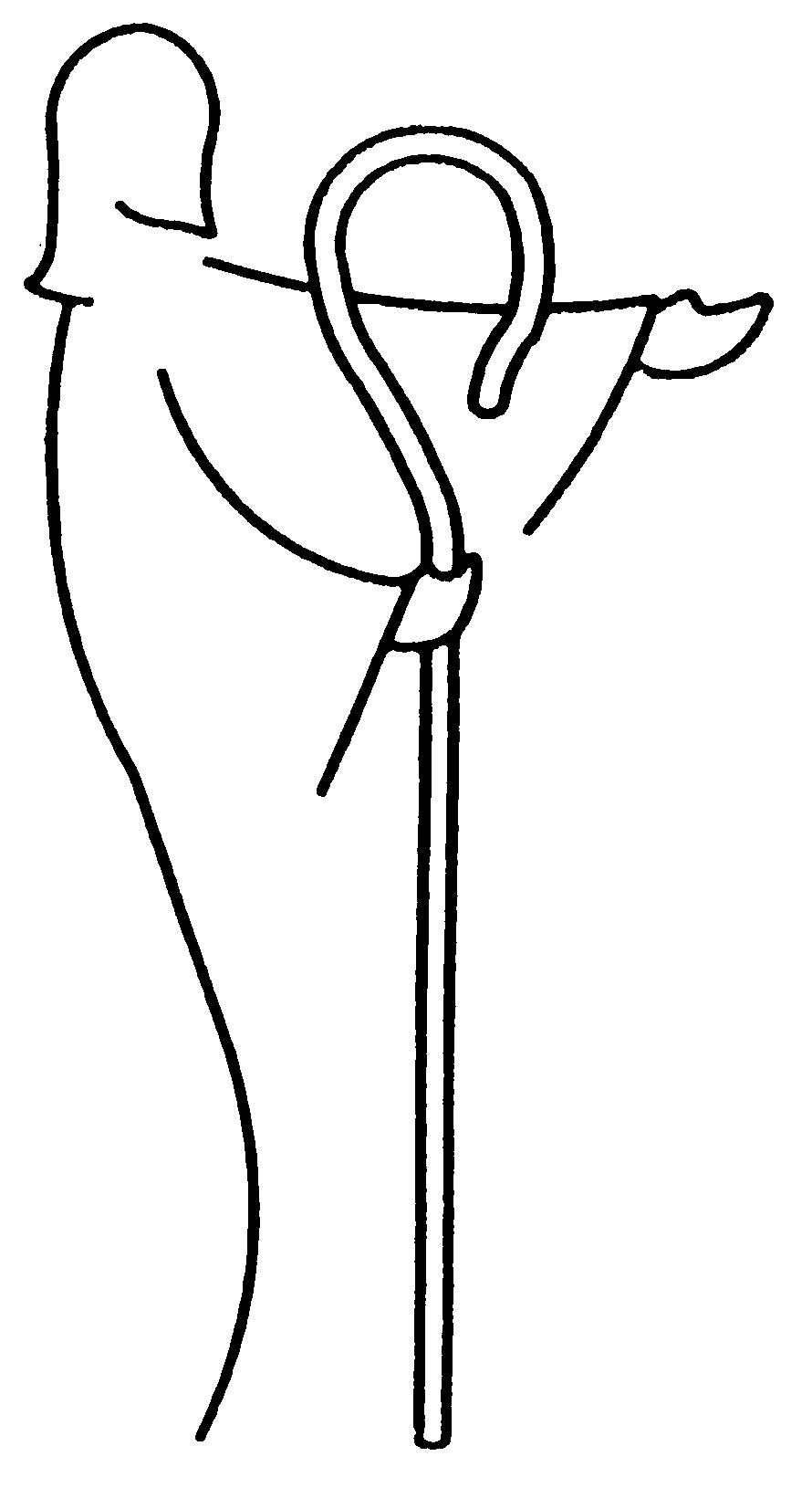 Love in Action
Good Shepherd Lutheran Church
1300 Belt Line Road Collinsville Illinois 62234
618-344-3151 (Church) 618-344-3153 (School) 618-344-3378 (Fax)
Pastors M. Walther & P. Hemenway Vol. 32 No. 6 June 2009
---
Changes in the Celebration of Communion Considered
For many years now in Bible classes and at other times I have talked about the importance of the Sacrament of Holy Communion. Our Lord gave us His word to read and study knowing that this would transform our minds in faith. But God's Word is more than "information." At the beginning of the world God spoke not to educate but to create. When Jesus cast out demons, He wasn't teaching as much as He was using His word in power to drive evil spirits away. In God's word we have both truth and power. The sacraments of Baptism and Holy Communion especially deliver to us the power of God's word.
We may know all sorts of things about the devil. But when it finally comes down to a confrontation with the evil one, it is not just a matter of knowing who he is and what he does. It becomes a matter of the presence and the power of God. The name of Jesus suddenly becomes more than name. It is the power of God to defeat evil. In the Lord's Supper Christ comes to us for forgiveness, life, and salvation. This is truly the power of God for faith. We should all be blessed with that power at work in our lives.
That is why I would like to encourage our congregation to return to the Biblical and Lutheran practice of every Sunday communion. In 1995 the Lutheran Church Missouri Synod passed a resolution that encouraged pastors and congregations to study the scriptural, confessional, and historical witness to every Sunday communion with a view toward recovering the opportunity for receiving the Lord's Supper each Lord's Day (Acts 2.42; 20.7; 1 Corinthians 11.20,23).
It was with that goal in mind that the Board of Elders began to examine our practice of Holy Communion. We wanted to consider a new distribution procedure that would allow us to celebrate Communion and still have time for all the other important aspects of worship that we love: baptisms, confirmations, installations, choirs, etc. In preparation for the June Voter's Assembly, we would like to invite everyone in the congregation to two Discussion Meetings on Sunday, June 7th at 6:00 p.m. and Wednesday, June 10th at 7:00 p.m. The purpose will be to consider both the value of every Sunday Communion and good procedures that will make the distribution of Communion good and wholesome for the congregation.
Lutheran Women In Mission
The Lutheran women's Missionary League is scheduled to meet on Thursday, June 4, at 6:45 p.m. in the Fellowship Hall. Our program for the evening is a Bible Study lead by Pastor Paul Hemenway. After the business meeting we will work on materials to be used for Vacation Bible School.
Consider this an invitation to all ladies of the church to come & enjoy an evening of devotions, Christian fellowship, & a delicious dessert!
The National LWML Convention will be held June 25 thru 28 in Portland, Oregon. Brenda Schoenbeck will report on convention activities at our August 6th meeting. The convention representatives will be voting on the various mission projects we will be supporting with our Mite offerings.
Congregational Life
Blood pressure screening: June 6 & 7
Braille Workers: June 4 @ 8:30 a.m.
Social: June 5
Congregational Life meeting: June 8 @ 7 p.m.
Save the Date:
Pictures for the upcoming Pictorial Directory will be taken Aug 11-15, September 8-12, and September 16-19. additional information will follow in the next newsletter.
Relay For Life
Mark your calendars for June 19th!! That is the day for Relay for Life, Collinsville, sponsored by the American Cancer Society. The weekend-long event will be held on the grounds near Splash City. Grab a few friends and form a team! Registration will be held up to 4:30 on the 19th. Doors open at 4:30. The Survivor Dinner begins at 5:00, followed by the Survivor Ceremony/Lap at 7:00. Event T-shirts may be ordered ahead of time. For more information, forms, or to order T-shirts, contact Jenny Oates at jenny.oates@cancer.org; or go to www.relayforlifecollinsville.com
Lunch Bunch
Lunch Bunch will meet June 16 on the church parking lot at 11: 30 a.m. and go to Fischer's in Belleville. Everyone is welcome to join us for fun and fellowship as we support each other in our growing faith. Please call Wilma Mitchell (345-7123) or Ruth Rankin (288-2807) before June 14 for reservations.
High School Youth
June Theme: ADOREable- Freed to Worship
Church is not meant to be a bore, but to ADORE. Too often we don't know how to get past the distractions of everyday life and see into the blessings of worship. This month we will be exploring ways to worship included in our regular youth group meetings. We also have a busy month of activities! Because of this we will be meeting on different nights than usual for youth group and "The Deepend". Make sure to check the calendar below.
*June 7-11 Camp Cilca Servant Event- Handicamp
*June 12-13 District Youth Gathering- Speakers, Games, Music, New friends
June 14 Youth Group 6-8pm
June 15-19 VBS
June 23 The Deepend
June 28 Youth Group 6-8pm
*Both the Camp Cilca Servant Event and the District Gathering will be low/no-cost activities. Please call Jaime Brinkmann ASAP to get involved as we have already had to submit registration for each of these!
More on the Sr. High District Youth Gathering- This year the gathering, for graduated 8th grade through 12th grade, is again being held at the Lake Williamson Retreat Center in Carlinville, IL. This is a great place to gather with groups, friends, and brothers and sisters in Christ. We will be focusing on the Bible verse 1 John 3:19, "This then is how we know that we belong to the truth". Each participant is asked to consider giving up to $50 for their registration. The rest of the funds will be covered. We will leave from church at 4:30 on Friday evening, and return around 6:30 Saturday evening. Dinner Saturday is not included. You can find forms online at http://sidlcms.org/forms.aspx or pick one up next to the youth board. Please turn in your forms and checks to Jaime (Checks made out to Good Shepherd Lutheran Church). She will turn them in to the District Office.
Float Trip- July 21-23 will be our second annual Float Trip! We will have a sign up on the youth board starting in June. This year will be some of the same from last year and some new things. This is open to High School and College students. Stay tuned to announcements, newsletters and facebook for updated info!
5th & 6th Grade Youth
The swim party for the 5th & 6th grade youth has been moved up to June 7th. We will meet at Jeff and Donna Baker's house at 4210 Rodin Ave in Swansea. Please make arrangements with your friends to carpool. Let Mrs. Walther know if you are having trouble finding a ride. Supper will be provided and pick up time from the Baker's will be moved back to 8 p.m.
On June 21st we will be in the gym for a game of Dodge Ball from 6-7:30 p.m.
Calling All Writers!
If you enjoy creating poetry, short stories and other forms of writing, this workshop may be for you. Faith and Creative Writing, will delve into various kinds of creative writing—poetry, storytelling (for "page" and "stage") and creative nonfiction—and what it means to write in these genres as a person of faith. What role does faith play in the creative process? What makes a piece of writing religious? How is faith expressed through creativity? Questions like these will be explored through presentations, close readings, conversation and creative exercises. Although not required, participants are encouraged to bring their own work, as well as favorite works by others. The presenter will be Rev. Travis Scholl, managing editor of theological publications and Concordia Journal at Concordia Seminary, St. Louis. The workshop will be held at Concordia Seminary July 27-29, and registration is $125. For more information visit www.csl.edu or call Linda at 314-505-4786. Registration deadline is July 7.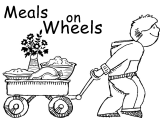 Meals on Wheels

We are experiencing a shortage of volunteers for Meals on Wheels. We are currently searching for one or two volunteers to deliver on Wednesday or Thursday. It usually takes about 1 ½ hours & mileage is reimbursed. Please call Al Artimisi at the Collinsville Township Senior Citizens Center (344-7787) if you can be of assistance. Thank you.

It's A Fiesta and You Need to be Here!

One of the most common questions asked around Good Shepherd is "How can I get to know more people from our church?" We'd like to present a great opportunity for you to meet and hang out with various members of GSLC from all walks of life and different generations. The Board of Congregational Life would like to invite you to an evening of food, fun and games on Friday evening, June 5, beginning at 6:30 p.m.! We will begin the night with a taco and burrito bar catered by Qdoba Mexican Grill, which will be followed by a banana split bar for dessert. We will also be playing a couple of games for some good natured competition (and prizes, too). Babysitting will be provided. You may make reservations by contacting the church office or look for the sign up sheet in the connecting hallway outside the church lobby. We'd ask that you make your reservations by May 31 (we need to get a count for ordering the food). This is an excellent opportunity to get to know some people from our church that you may not have known before. We'd love to see you there!

How dangerous is "sexting" to our kids?

In the past year, a phenomenon of sorts has occurred amongst America's youth. Called "sexting" (a mash-up of the words "sex" and "text messaging"), it is when teenagers (or people younger and older) electronically send or post nude or semi-nude photos or videos of themselves via their cell phones. A recent survey conducted by the National Campaign to Prevent Teen and Unplanned Pregnancy and Cosmogirl.com has revealed that 20 per cent of teens—22 per cent of girls and 18 per cent of boys engage in this activity. Other surveys indicate that number might be significantly higher since it is assumed that many of the teens polled didn't want to answer honestly for fear of punishment. As Christians, we are opposed to anything that falls into the realm of pornography. Scripture teaches that we are not to 1) lust after one another (which our Lord equates with the act of sex in Matthew 5) and that 2) sex between a man and a woman is a wonderful, God-given gift meant to be confined to those who are married. So, of course there are God mandated moral grounds for discouraging the practice of sexting. However, the ramifications of this problem have stretched beyond the areas of spirituality and morality into the areas of personal safety, self-esteem, sexual identity, and even life itself.

We live in a world in which pornography has gone from being relegated to the "special section" of the magazine rack behind the convenience store counter, to a part of everyday life. As this recent article from USA Today puts it:

Hugh Hefner's girlfriends have become TV's "The Girls Next Door." Porn stars have MySpace pages and do voiceovers for video games. And while "porn on demand" is standard for hotel TVs and upgraded cable packages, it's even easier to find it with a few clicks on the computer. In April, more than a third of the U.S. Internet audience visited sites that fit into the online "adult" category, according to comScore Media Metrix. So the message is clear: In today's world, sex doesn't just sell. The pervasiveness of porn has made sexiness — from subtle to raunchy — a much-sought-after attribute online, at school and even at work.

This has had a damaging affect on how young people (for that matter, most people) view their worth in society. If we praise and elevate the status of those who are involved in this world of "selling skin", why shouldn't it follow that young people will see that praise and try to emulate the actions which led to it? Even the secular psychologists look at this new phenomenon and warn of the dangers this can cause to the minds and values of young America, warning "[Sexting] really warps your sense of [healthy sexuality]." (Yvonne K. Fulbright, sexologist and author). (Note, as Christians we would say this is a mark of a far deeper spiritual problem, but we must take note when the secular sciences, which are normally so permissive of counter-Biblical morality, warn of a particular practice as being morally damaging).

Recently the practice of sexting has actually resulted in a couple of well publicized suicides, after some teenagers mistakenly sent nude photos of themselves to the wrong place and ended up with the photos online for any and everyone to see. The resulting fallout drove them into a depression deep enough to cause them to take their own lives. A recent article on this issue in the 'Times of India' (proof of how widespread this problem has become) speaks to another area of trouble to which this practice has led.

"Mary Muscari, an Associate Professor in the Decker School of Nursing, says that sexting can result in young lives being lost to suicide or shattered by the collateral consequences of felony convictions. Mary points out that teens often cannot see the long-term consequences of their behavior: sexting may not only invite legal troubles but cause chaos also, if obscene pictures leaked in cyberspace are recognized by other people. She says that guilt and shame can result in emotional issues like depression and suicidal ideation, and colleges may forfeit scholarships or refuse admission. She further warns that sex offenders may use the photos to blackmail the sender into victimization."

So, not only is this practice forbidden by God, but it also can do irreparable damage to many different areas of our earthly lives. God's Laws are put into place to help us avoid pitfalls such as these. The practice of sexting is just one more reminder that when we follow His will and His way, we won't have to battle the problems which result from breaking His Laws. I realize that in such a short space we can't really get into the heart of this issue, but this is an opportunity that will hopefully lead to further discussion. My hope is that the parents who read this would please talk to your children about this issue. If you are uncomfortable discussing sexting (or other issues for that matter), please call the church office. Pastor Walther or I would be happy to help facilitate some family discussion regarding these matters. May God bless all of us, and our families, that we might follow His commands for our lives. Pastor Hemenway

Official Acts

Baptisms (Children): Madyson Sue Ritchie

Funeral: John C. Lunk

Souls: 1,703 Comm.: 1,399

Master Calendar Meeting

Facility Use Scheduling Meeting Wednesday, June 3 at 9:00 a.m. in the conference Room. All organizations & boards should have representatives or written requests for the building usage in order to plan the Master Calendar. Please contact Marty Hoffman at 344-3151 if you have questions.

VBS Volunteers Still Needed!

We need you! Through the dedication of our members and friends who volunteer at VBS, we minister to over 200 children each year with the Gospel of Jesus Christ. If you aren't part of VBS yet, why not volunteer? If you can help some days, just one day, every day, or in advance, we have many levels of involvement to suit your schedule and interests. The site rotation program that we use needs one "Group Guide" for every 6 students. Many group guides are needed! Sign up in the church narthex or talk with Carol Walther for more information.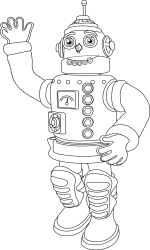 VBS Training Meeting

Training for all VBS volunteers will take place on June 5th at 9 A.M. in the fellowship hall.

God's Always Doing Great, Exciting Things at Gadget's Garage. Join us on June 15-19 from 9 A.M. to noon. Kids meet friends, explore Bible stories, do fun activities, sing great songs, make crafts, play games, and eat snacks. Please register early! Registration forms are on the table in the narthex. When you return your registration form in the Gadget's Garage tin on the table, be sure and take out a CD of all the great songs! Classes are for children who are 4 by Sept 1 through those who have completed 7th grade.

Help support VBS

While we ask families for a $15 suggested donation to cover our VBS expenses, many families in the community cannot make that contribution. If you would like to help support VBS with a financial contribution, donations can be placed in the VBS tin on the table in the narthex.