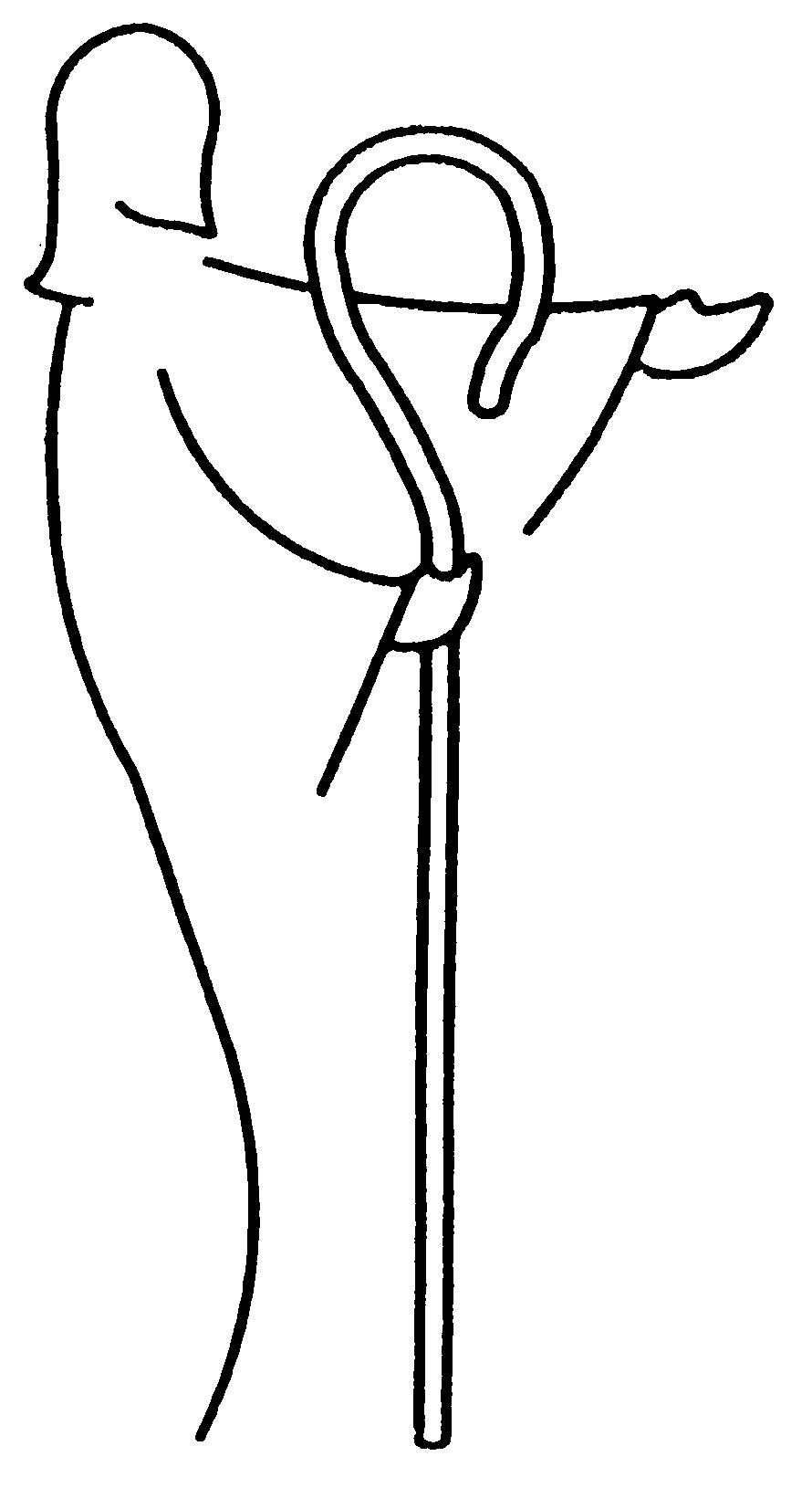 Love in Action
Good Shepherd Lutheran Church
1300 Belt Line Road Collinsville Illinois 62234
618-344-3151 (Church) 618-344-3153 (School) 618-344-3378 (Fax)
Pastors M. Walther Vol. 30 No. 6 June 2007
---
Christians in a Convictionless World
Jesus scolded the Pharisees for teaching the "commandments of men" as though they were the doctrines of God (Matthew 15.9). It's really hard for me to imagine a world like that. There are a lot of important doctrines in the Bible. They keep me pretty focused on what to believe and how I should live my life. I find it hard to believe that people would want to add to those commandments.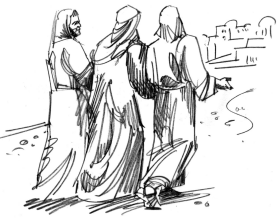 Today we live in the opposite kind of climate. People today treat the doctrines of God as though they were the commandments of men. Did you get that? They take the doctrines of the Bible and consider them to be the opinions of men. Slowly but surely we've come to the point where there are hardly any real doctrines left. Everything is up for grabs. People think that "as long as you believe in Jesus nothing else really matters?" Whoa! Come again! I thought believing in Jesus meant that you believed everything He taught. Jesus didn't tell the disciples: "Teach them a few things I taught you." He said, "Teach them everything I have commanded you" (Matthew 28.20).
Welcome to the convenient world of "convictionless Christianity." In this world you can (pretend) to be a Christian and think, say, and do just about whatever you want. You're going to be OK because no one wants to be caught dead saying "That's a false teaching."
Jesus commended those people who took the Bible seriously. He said to Nathanael, "an Israelite indeed, in whom there is no deceit" (John 1.47). Jesus wants all of us to take His word seriously. That means that we listen carefully to the whole Bible. We wrestle with God's word and ask Him to help us believe and live according to it. We're not comfortable saying, "as long as you believe this or do that…" We would rather say, "I want to stand with God." We want to be like the people in the Bible who were told: "For this reason we also thank God without ceasing, because when you received the word of God which you heard from us, you welcomed it not as the word of men, but as it is in truth, the word of God, which also effectively works in you who believe" (1 Thessalonians 2.13). Pastor Walther
Vacation Bible School
Uncover evidence and learn the truth about Jesus at Quest for Truth VBS. As we explore Holy Land sites kids will hear amazing Bible stories, take Bible challenges, make artifacts, eat yummy snacks, play fun games, sing awesome songs, and more! Fill out the registration form in the narthex and place it in the Quest for Truth tin. VBS will be held July 2-6 from 8:30-11:30 A.M. Classes are available for children who will be 4 by Sept 1 through those students just completing 7th grade.
Help Advertise VBS
If you have or know a business that would be willing to post a VBS flier, please pick one up from the narthex. We will also have door hangers available the first of June to pass out in your neighborhood. The best advertisement is a personal invitation to a friend or neighbor!
Volunteer opportunities
VBS this year will again use a site-rotation format. We will need a large number of "Quest Leaders". A Quest Leader leads and supervises a Quest Group of up to six children through the five rotation sites. Please sign up in the narthex or call the church office if you are willing to help. If you are not available to help during the day but would be willing to help prepare and provide snacks (specifics would be given to you) that could also be noted on the sign up sheet.
Welcome to Our New Vicar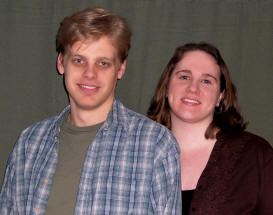 Our new vicar for 2007-2008 will be Paul Yearyean. He is 24 years old and grew up in Riverside, California. He attended Concordia University in Irvine and graduated with a BA in "Theological Studies." His parents and two brothers still reside in Southern California. He grew up in the Lutheran Church and always has had a passion for God's Word. It is that passion and willingness to help at his home congregation, Faith Lutheran in Riverside, that encouraged him to study to become a pastor. Paul is married to Donna, who was also raised in Southern California. When she was twelve, her family moved to Knoxville, Tennessee. He and Donna enjoy friends, reading, watching movies and playing games (video, card, board games, etc.) They also enjoy outdoor activities like camping and scuba diving! Paul will begin his vicarage in August as Vicar Bobby and Erica will be transitioning back to the seminary. We're thankful that Paul will be able to serve here, and we pray for a good year of ministry.

Church Picnic

Food, Games and Entertainment are just a few of the things you'll enjoy at the annual Church Picnic July 8th. The festivities begin at 3 P.M and continue until 7 P.M. The picnic provides an opportunity to get to know more Good Shepherd members as well as to become better acquainted with the many ministries of Good Shepherd. It is also another easy opportunity to invite your friends and neighbors to see Good Shepherd.

In Appreciation

Each time we gather for Worship, we are – through Christ – privileged "to offer up a sacrifice of praise" Heb. 13:15 to our Good and Gracious God.

Upon entering the sanctuary, (God's House) the meditative or majestic music moves us to prepare for worship. Our time now belongs to Him.

It is the opinion of many here at GSLC that we have been blessed to overflowing with dedicated worship leaders. Our pastor/vicars consistently and in all sincerity lead us in confession and absolution; they read to us God's Holy Word; and then in depth, yet with simplicity, expound on that Word so meaningfully.

Interspersed during the service (and especially throughout this Easter season) our praises have been greatly edified by the resplendent sounds of the organ and numerous instrumentalists. For this, we thank our organist, Barbara Rattelmuller. She, along with Eric Hipple (Adult Choir and Brass Director) expend much effort calling people, arranging and re-arranging parts for all involved, extra practices, etc., etc. The motive? - Humble dedication and love for Jesus.

Thank you Pastor and Vicars, instrumentalists and choirs, Barbara and Eric for your "sacrifice of praise", which in turn, raises up our songs of prayer and praise. To God be the Glory! Anonymous

F.A.I.T.H. – Sr. High Youth

For Anything I Trust Him

Sunday, June 3, GSLS Gym 6:30 – 8:30 p.m. Softball!!!! Make sure to bring your friends! NO gloves required.

Sunday, June 17, Movie Night, 7:30 p.m. Fellowship Hall. Bring your favorite movie (PG-13 or lower), and a pillow/bean bag, etc. and we'll vote on which to watch! Popcorn & Pop Provided!!

Survivor Campout, Friday-Saturday, June 22-23. Are you a survivor? Come test your skills and find out if you will be the last one standing with your torch! Watch for details and sign up on the Youth Board by June 3. Direction on Youth Board.

5th and 6th Grade Youth Swim Party

The 5th and 6th grade youth will have a pool party at Katie Goetter's house on June 17th from 6-8 P.M. Supper will be provided! Directions will be in the narthex.

Youth Groups (5th-12th grade)

All families of youth should mark their calendar for August 19th. This will be our annual Youth "Move Up" event. The "new" 5th graders will begin attending at that time and the current 6th and 8th graders will "move up" to a new group. Parents are especially encouraged to attend with their child(ren) to learn more about the youth groups and the ways that they can help.

Lunch Bunch

On June 19 we will meet on the parking lot at 11:00 a.m. to go to Putter's in Maryville. Please call Mary Preuss at 210-6893 (new number) or Wilma Mitchell at 345-7123 before June 17 to make reservations.

Official Acts

Baptisms (Children): James Ryan Settle, Taegan Clara Benson, Jacob Andrew Kober

Marriages: Gregg Allen Lindsey and Jennifer Irene Callico, Richard Allen Bargiel and Rhonda Lynn Coe

Souls: 1,672 Comm.: 1,354

Vicar Loza farewell

All members of the congregation are invited to a potluck in the church fellowship hall on June 10th following the late service to bid Vicar Loza and his family farewell and wish him God's blessings as he begins his ministry at First Lutheran Church in Van Nuys, CA. Dessert will be provided. Everyone is asked to bring a dish or two to share.

Congregational Life

Blood Pressure Screening – 6/2 & 6/3.

Braille Workers – 6/14 from 1 to 3

Life Line Screening – Thursday, 6/21/2007 The Board of Congregational Life has scheduled these screenings for the Good Shepherd fellowship hall at a cost of $45 each or all three for $109. Life Line provides these non-invasive, completely painless screenings using Doppler technology. The screenings available at that time include stroke screening/carotid artery, abdominal aortic aneurysm screening, peripheral arterial disease screening. An osteoporosis screening is available at $35. All four screenings @ $129. Please check out their website [www.lifelinescreening.com] &/or the brochure to be available in June. Call [1-800-324-1851] & schedule your appointment as soon as possible; they book up quickly. Medicare does not yet cover the cost of these services. Life Line does not file insurance claims. These are well person screenings and many insurances will not cover this.

Home Bible Study Picnic – Saturday, 6/23/2007 (new date). The Home Bible Study picnic will be held at the home of Bill and Kathy Hanke at 12:00 noon. We are in Fox Creek @ 5313 Fox Crest Drive, Edwardsville. Bring a side dish or dessert and beverage. The pool is open, so bring your swim suit and towel. Call 618-692-1912 if you have questions.

Adult Bible Study Opportunity

Anyone high school age and over is invited to join us the 5 Friday mornings in June at 9 A.M. to study the 5 lessons for VBS this year. This would be especially helpful for those helping with VBS but everyone is welcome to attend. Vicar Bobby will be leading the study.

Lutheran Women in Mission

Our meeting begins at 6:45 on June 7th. The program is a Bible/Scripture evening. It will be great fun while learning things about Scripture and enjoying the friendship of many ladies. This would be a great way to begin your summer! The ingathering will be items for the ladies to take to the International Convention. Check the LWML website or the winter Quarterly for ideas. www.sidlwml.org.

No LWML Meeting in July, but join us at the Church Picnic to see our Mission Projects. There will also be games for the children.

Looking Ahead

Are you ready to be "Lifted Up" in Christ Jesus? The Fall Retreat for SID and CID LWML ladies will be October 19-20, 2007.

Mission Guild

Mission Guild for Lutheran Women will meet at Good Shepherd on July 9, 9:30 a.m. Speakers will be Lee and Pat Hoffmeier – showing slides and telling of the Honduras trip. All are invited.

Ask the Pastor

What's A Synodical Convention?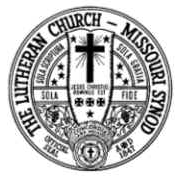 The Lutheran Church believes that the most important part of the "church" is the local church where Christians and their pastors receive the Gospel and Sacraments and carry out their life of worship, education, service, outreach and fellowship. The Lutheran Church-Missouri Synod is an organization of 6,000 such congregations which preach and teach according to the Lutheran Confessions. The word "synod" means "to walk together." Hence the churches of the Missouri Synod "walk" and work together in one faith to carry out the goals which Christ gives to His church. Every three years the Synod churches send delegates to a convention to study God's will and organize our pooled efforts for maintaining pure doctrine and practice, preparing church workers, sending missionaries, and other activities which further the work of the Kingdom of God. Pastor Walther is a delegate to the convention this year in July. We will be praying for the wisdom of all the delegates and God's blessings upon our Synod.