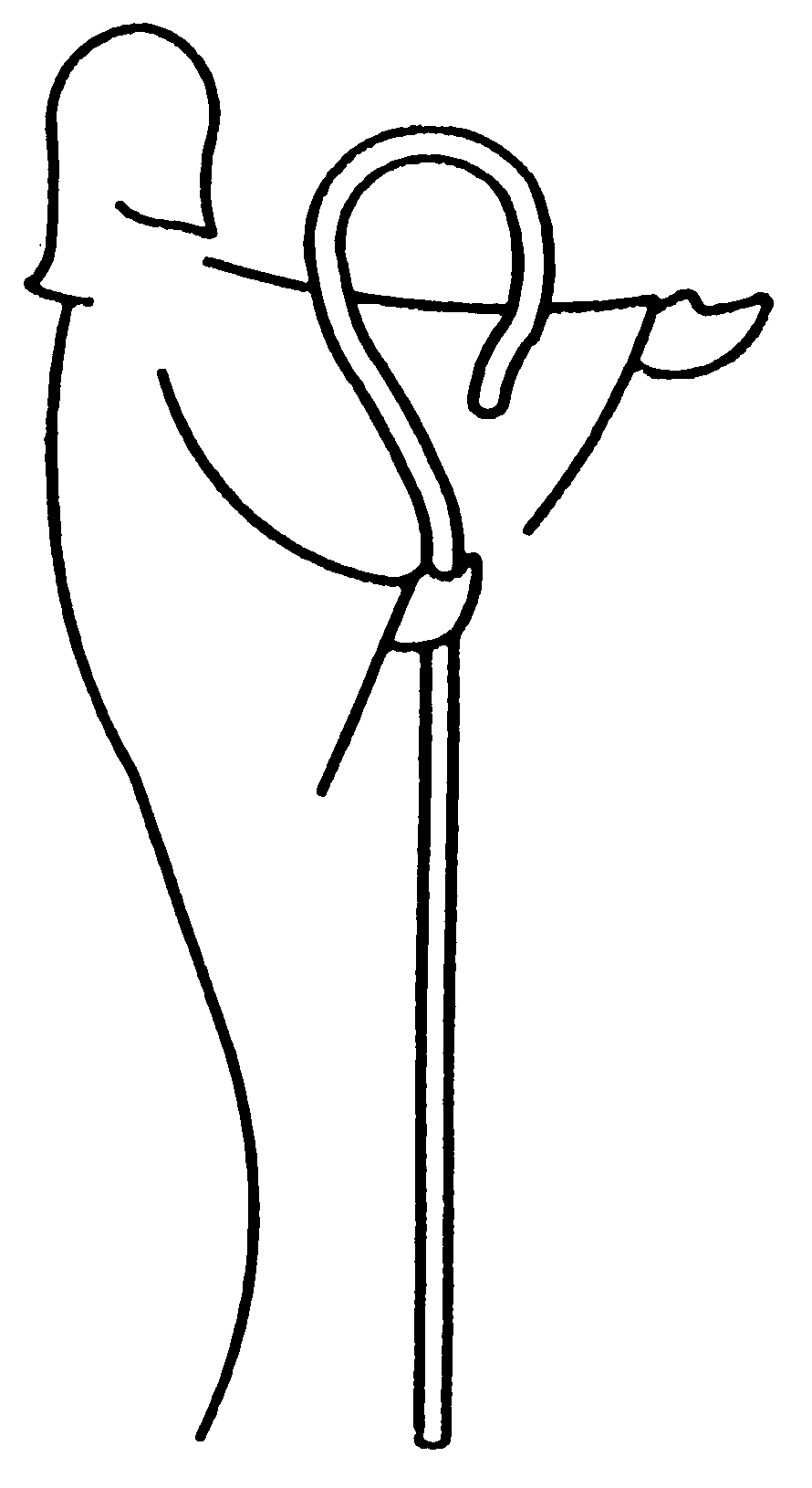 Love in Action
Good Shepherd Lutheran Church
1300 Belt Line Road Collinsville Illinois 62234
618-344-3151 (Church) 618-344-3153 (School) 618-344-3378 (Fax)
Pastors M. Walther & P. Hoft Vol. 28 No. 6 June 2005
---
A Good Year
School is out and summer has come, and another academic year has passed. The winter has given way to the flowers of spring and now goes into the lush, green (and humid) summertime. This is the last month of my vicarage here at Good Shepherd, and it has been a good year.
I have grown considerably in my understanding of ministry and in my own spiritual walk while here, and as I begin to pack up my books and papers, I am realizing that I am leaving with much more than I brought. I am speaking of more than extra Bible studies, a catechism curriculum, and experience in the pulpit—I mean the relationships I now have with the people of this congregation; how so many of you have given to me of your time and love, your patience and nurture, that you might help me to become a good tool for the Lord's work. And I rejoice even more that I see you do these things for one another. This is the core of the church: that we build one another in Christ and enable each other to spread the good news of our salvation to all we meet. Thank you for letting me and my wife be a part of your lives. We have certainly been blessed by the Lord to have such a positive vicarage experience.
I rejoice for your next vicar, Paul Hemenway, and his wife, knowing the good people with whom they will come in contact and the mentoring of pastors who know the heart of what it means to be under-shepherds of our Savior. But for myself, I now understand Paul's words to the Philippians: "I thank my God in all my remembrance of you, always in every prayer of mine for you all, making my prayer with joy because of your partnership in the gospel from the first day until now. And I am sure of this, that He who began a good work in you will bring it to completion at the day of Jesus Christ."
May the blessings and peace of our salvation in Christ Jesus abide with you all. Vicar Furgeson
Lutheran Women in Mission
Thursday, June 2nd – Favorite Scripture Night! This event as become quite popular… so be sure to mark your calendar to attend! Meeting begins at 7:00 p.m. in the Fellowship Hall. Babysitting will be available.
Women's Bible Study will not meet during the months of June and July.
Layette Reminder – as you're hitting the garage sales this spring/summer, be on the lookout for receiving blankets, sleepers, onesies, sweaters & sweatshirts.
LWML Convention – Nine months of planning are over… it's time to pack your bags and set sail for Tampa, Florida. Please remember the Convention Host Committee and Convention Programming Committee in your prayers as they put the final touches in place, and pray safe travel for all convention attendees as they come to Tampa and share how to Live Joyfully as Salt and Light! You will find that your Christian witness will take on a whole new meaning!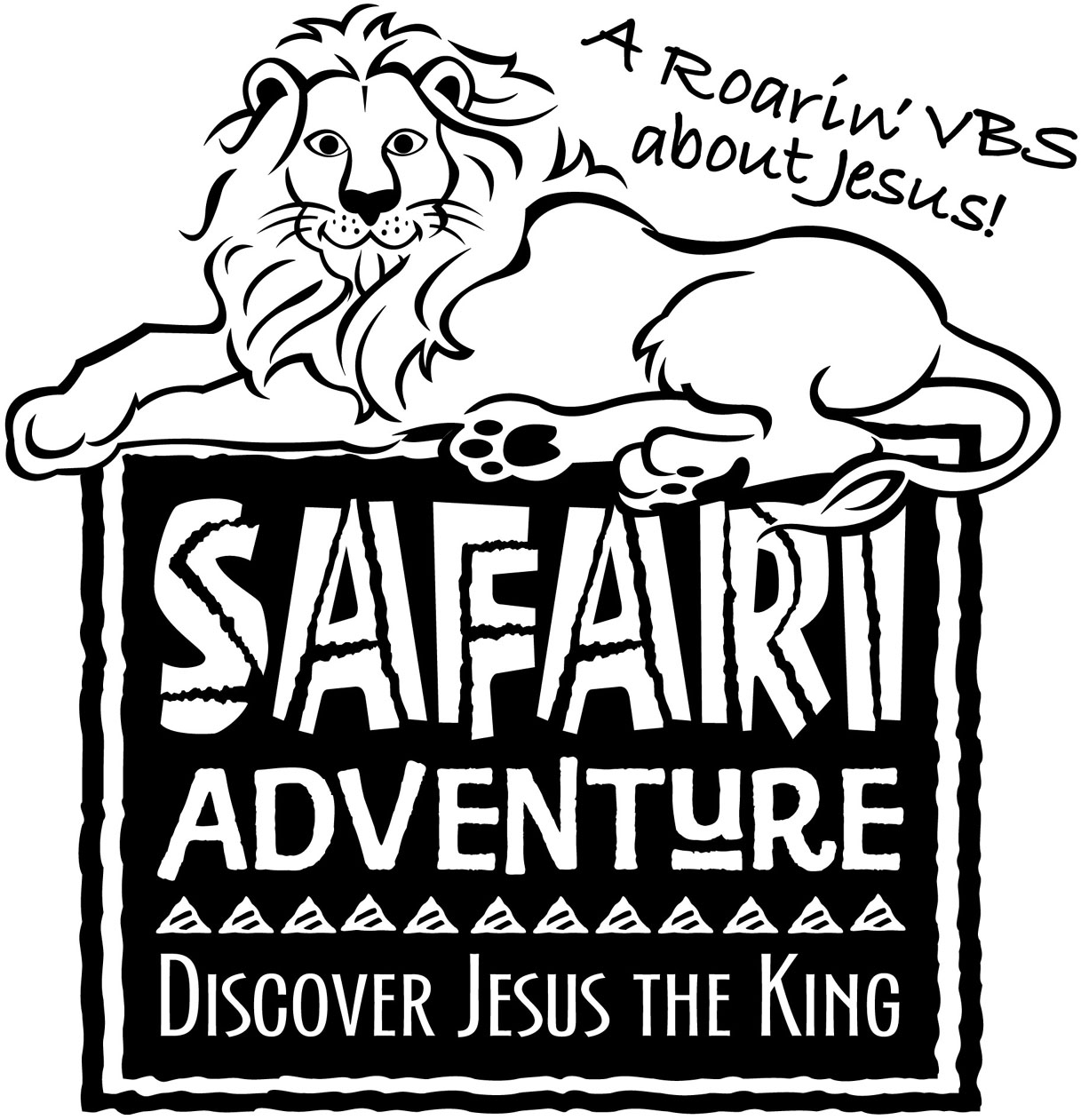 VBS Safari Adventure – Discover Jesus the King
Come on a grrrreat Safari! Join us July 11 to 15 learning about our King, meet new friends, work on crafts, have fun and snacks from 8:30 to 11:30 a.m. at Good Shepherd Lutheran Church, 1300 Belt Line Road, Collinsville, IL. All children 4 years of age by September 1 through those who just completed 7th grade are welcome. For registration or more information visit our Website (www.goodshepherdcollinsville.org) or call Good Shepherd at 344-3151. Note: A suggested donation of $10 to cover the cost of materials will help to support the VBS program for everyone. Those turning in their registrations by Sunday, June 12 will receive a free VBS music CD.
Lost and Found
Numerous jackets and coats have been left in the narthex for several months. Please check to see if they belong to you. Items not claimed by June 30th will be donated to Concordia Seminary.
Junior Youth Trip to Seminary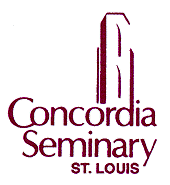 Attention Junior High Youth and Parents! The Junior High youth off-site activity for June is to go into Saint Louis and take a tour of the LCMS Seminary, followed by a trip to nearby Ted Drewes Frozen Custard. This trip is on June 5th, and will start earlier than the normal Sunday youth group and end later. We will prepare to depart for the Seminary at 6:30pm and expect to return by 9:00pm. The youth will need to provide their own money for frozen custard. We need parent drivers for this outing. Please let Pastor Walther know if you are available to drive and help out.

Participation forms will be handed out to students and available in the narthex of the church. These are to record emergency information for participating students. We look forward to having you there!

Change for Life

New Beginnings Pregnancy Care Centers raised $252,474 from 93 churches with 3,446 baby bottles this year! Good Shepherd contributed $1,387.55 toward that total. NBPCC had a total of 1,279 client visits and answered over 7,000 phone calls last year to help girls faced with crisis pregnancies. Continue to keep this ministry in your prayers.

18th International Lutheran Single Adult Conference

This year's conference will be held at Concordia University in River Forest, Illinois (Chicago) June 30-July 3. The keynote speaker will be Dr. Rich Bimler, President Wheatridge Ministries. There will also be 24 workshops on topics like, "The Successful Single Life," or "Cooking for One," or "The Single Traveler." For more information call 414-299-9127, e-mail ilsalcms@wi.rr.com or visit www.ilsalcms.org.

People's Bible Commentary

Have you considered this great Bible study resource? The PBC is a 41 volume set of excellent commentaries on the Bible. They range in price from $12-$16 dollars. While supplies last you can subscribe to this series and receive the Gospel of John commentary for free. You can cancel the subscription at any time. See display and sign-up sheet in the Narthex.

Sunday School

Do you love children? We are in need of Sunday School Teachers. We have positions open starting with our summer session that begins June 5th. If you are interested or have questions please feel free to call Nathan Reese 667-1380.

Congregational Life

Blood Pressure Screenings will be available after the service on 6/4 and between and after services on 6/5.

Meals-on-Wheels will be working from June 6th through the 10th.

Braille Workers will be working from 1 p.m. to 3 p.m. on June 9th.

Pie Baking contest – Who wants to be the first official pie baking champion of Good Shepherd Lutheran Church? Come to the church picnic on July 17th. The pie recipe must accompany the entry. We will be searching for judges later.

Trivia Night

Trivia Night Friday, June 10th at 7:00 p.m. in the Fellowship Hall. It is to support Steve Petersen & Rachel Clayton's mission trip to Bethlehem. For more information, or to reserve a table Call Rachel Clayton 343-3092 or Sue Petersen 345-7522.

Official Acts

Baptisms (Children): Jacob Paul Brunworth, Jakob Matthew Fiudo, Margaret Elizabeth Schlotter, Tyler Lee Whitworth, Samantha Paige Whitworth, Paige Elizabeth Hawkes, Abigail Grace Goetter

Received Through Transfer: Bethany O'Brien from Living Word, Woodlands, TX; Steven, Marla, Noah & Molly Hendry from St. Paul, Ann Arbor, MI; Sarah & Colin Hoef from Trinity, Red Bud (Prairie), IL; Edward, Linda, Jonathan & Christopher Self from St. Jaames, Glen Carbon, IL

Souls: 1,666 Comm.: 1,324

Jamaican Mission Trip

Members of the upcoming mission trip to Kingston, Jamaica (first week of August) have been preparing with regular meetings led by veteran missionary Sue H. Preparations have included spiritual training, cross-cultural awareness, and the nuts and bolts of passports, fund-raising, travel arrangements, etc. Members are paying their own way, but they also benefit from the help of family, friends and church members who are moved to offer their prayers and financial support.

During the trip we will be leading a Vacation Bible School for 60-100 Jamaican children. Half of these children will not be affiliated with a church. Kingston is a very impoverished area in contrast to some of the resort areas of Jamaica. One of the most important aspects of the trip is to offer a spiritual "lift" through God's Word that will have a continuing benefit to St. Andrew's Lutheran Church and its missionary efforts in Kingston. We would appreciate your prayers for this and for the protection and welfare of all the participants.
---
2005 VACATION BIBLE SCHOOL REGISTRATION
Vacation Bible School Date: July 11-15 Hours: 8:30 - 11:30 A.M. Monday B Friday
Classes are for children who will be 4 by Sept 1 through those just completing 7th grade.
_____I will be a teacher _____I will help with crafts
_____I wish to serve as a teacher's helper _____I will assist with registration
_____I will help with refreshments _____I will donate cookies
_____I am willing to baby sit (the nursery is for the children of VBS teachers and helpers)
_____I will donate $_____to defray expenses
ADVANCE ENROLLMENT FORM
NAME AGE GRADE COMPLETED THIS SPRING
1. ________________________________________ ____ ____________________
2. ________________________________________ ____ ____________________
3. ________________________________________ ____ ____________________
Parent's Name:___________________________ Address:_____________________________________
Work or Emergency Phone:____________________ Home Phone:_____________________________
Family Church:______________________________ To be brought by:__________________________
Note: A suggested donation of $10 to cover cost of materials will help to support the Vacation Bible School program for everyone.
Those turning in their registrations by Sun., June 12, will receive a free VBS music CD.