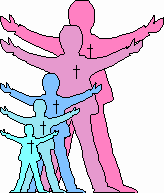 Love in Action
Good Shepherd Lutheran Church
1300 Belt Line Road Collinsville Illinois 62234
618-344-3151 (Church) 618-344-3153 (School) 618-344-3378 (Fax) Pastor Michael Walther & Pastor Peter Hoft Vol. 25 No. 6 June 2002
___________________________________________________________________________________________

Modern? Post-Modern? What's Going On?

Many members have at least heard of the terms "modern" and "post-modern." Whether you've done some reading on these topics or not, you are probably all aware that there are some major shifts in thinking taking place in our society. What are they, and what do they have to do with Christianity?

The "modern" era usually refers to the 19th and 20th centuries when people looked for basic truths that applied to all. People argued a lot about what was the truth. There were heated debates between those who believed in the truth of the Bible and those who claimed other versions of the truth. Some of you still remember the "Battle for the Bible." Politically people argued over democracy or Marxism. The bottom line was that both sides believed there were foundational truths. However some people began to wonder whether there would ever be any final solution to these debates. They doubted whether there was any truth except what you might believe in your own heart. The fall of the Berlin Wall gave a tremendous impetus to this way of thinking. Marxist socialism was for some the last great hope for the world. Thus came the "post-modern" idea that truth is whatever you want it to be. People began to question all claims to truth.

Post modernism tends to be both a blessing and a bane to the Christian church. It can be seen as a blessing because many of the dominating worldviews that oppose Christianity (such as secularism) have been dethroned from their seats of power. They are still around, and they still have a powerful affect on our culture, but other worldviews are not so easily discounted. Christians can speak up for their beliefs more and more without being ostracized. On the other hand, the bane of post modernism is that the culture will tolerate virtually anyone's claim for truth—whether that is the truth of the resurrection of Christ or the person who claims to have fairies in their kitchen. Many people will accept totally contradictory claims of truth. Surveys have shown that Christians will say that Jesus is the only way of salvation. But they will also say in the very same survey that other, non-Christian religions, can save those who sincerely believe. In the end the great danger of post modernism is that truth can be whatever we want it to be.

In whatever way people are thinking, Christianity has something wonderful to offer. The post-modern approach is like the popular thinking during the first centuries of the church. St. Paul expressed the wonderful offer to the confusing options of the world with these words:

As you have therefore received Christ Jesus the Lord, so walk in Him, rooted and built up in Him and established in the faith, as you have been taught, abounding in it with thanksgiving. Beware lest anyone cheat you through philosophy and empty deceit, according to the tradition of men, according to the basic principles of the world, and not according to Christ. (Colossians 1.6-8)

Summer Adult Inquiry Class Beginning June 11

A number of people have expressed interest in a special summer adult inquiry class. The class will begin on Tuesday, June 11, at 7:00 p.m. These classes cover the basic teachings of the Bible. Everyone is invited to attend. Anyone especially interested in the teachings of the Lutheran church or who would like to become a member of Good Shepherd should attend. All materials are provided.

July 22-26
Mark your calendars for VBS this summer. Children won't want to miss the Godzwerkus Circus School, where we will learn that "with God all things are possible" (Matt. 19:26). Come and hear how God worked through people like David, Deborah, Shadrach, Meshach & Abednego, Bartimaeus, and Ananias. God even works through you and me, today. If you would like your child to attend this fun event, please fill out the attached registration form and return it to the church office.
Church Picnic Sunday, July 28
Vacation Bible School will conclude with a Church Picnic on July 28th. The picnic will include food, games and fun for kids of all ages, and music from various guests. If you would like to help with the picnic planning, please call the church office (344-3151).

June

New Testament

Old Testament

Luke

Ephesians

Psalms

1 Kings

1

1.1-25

1.1-14

119.1-8

1

2

1.26-38

1.15-23

119:9-16

2-3

3

1.39-56

2.1-10

119.17-24

4-5

4

1.57-66

2.11-22

119.25-32

6-7

5

1.67-80

3.1-13

119.33-40

8

6

2.1-20

3.14-21

119.41-48

9-10

7

2.21-40

4.1-16

119.49-56

11

8

2.41-52

4.17-24

119.57-64

12

9

3.1-20

4.25-32

119.65-72

13-14

10

3.21-38

5.1-21

119.73-80

15-16

11

4.1-12

5.22-33

119.81-88

17-18

12

4.13-30

6.1-9

119.89-96

19-20

13

4.31-37

6.10-24 Philippians

119.97-104

21-22 2 Kings

14

4.38-44

1.1-11

119.105-112

1-3

15

5.1-11

1.12-20

119.113-120

4-5

16

5.12-16

1.21-30

119.121-128

6-7

17

5.17-26

2.1-11

119.129-136

8-9

18

5.27-32

2.12-18

119.137-144

10-11

19

5.33-39

2.19-30

119.145-152

12-13

20

6.1-16

3.1-9

119.153-160

14-15

21

6.17-26

3.10-14

119.161-168

16-17

22

6.27-36

3.15-21

119.169-176

18-19

23

6.37-42

4.1-7

120

20-21

24

6.43-49

4.8-13

121

22-23

25

7.1-10

4.14-23

122

24-25
AAL Blood Drive June 15
AAL Blood Drive in association with the American Red Cross will host a blood drive on Saturday, June 15 from 10:00 a.m. to 2:00 p.m. in the Fellowship Hall. During this time, the Youth will also be having a car wash in the church parking lot. Mark your calendars!
Muny Opera
AAL is sponsoring a trip to the Muny Opera to see Peter Pan on Friday, July 19. Tickets are $12. Plans are to picnic in the park before the performance. Call Donna Kober for more information: 344-3342.
Our Children's Foundation
As you can see the building program is progressing. The back portable building is gone. Renovations are underway in the back of the old sanctuary basement. Thanks to everyone who continues to support this effort with prayer and offerings.
How Can I Serve God in Worship?
This month we highlight the opportunities for God's people to serve our Lord in worship. The primary and most important aspect of worship is to simply hear God's Word of life and salvation and receive Jesus' body and blood in Holy Communion, "given and shed for you." In response to His great love and forgiveness, we sing hymns of praise, pray, offer our gifts, and confess our common faith. There are some other ways that we may respond to God's goodness here at Good Shepherd. Here are some examples:
Acolyte
Altar Guild Worker
Baptismal Banner helper
Bible Class Host/Hostess
Christmas Decorating
Greeter
Nursery Worker
Offering Counter
Sound System Technician
Usher
If you have an interest to serve God in any of these areas, please let us know in the church office.
Lutheran Women's Missionary League
June 6 at 7:00 p.m.
Which "HAT" suits you best? You may find the answer at our next LWML meeting on Thursday, June 6, at 7:00 p.m. in the Fellowship Hall.
LWML's mission is to equip and encourage women of the church to use their God-given gifts to serve God and others through this society. Our June meeting is an opportunity to enjoy some fun and refreshments as we explore the various "hats of opportunity" for service to the Lord. You'll also receive some spiritual nourishment through a Bible study on scriptural head coverings.
Bring or wear a hat to the meeting decorated to reflect your role in LWML today, in the past, or what you would like it to be -- or you could just bring a favorite hat or a hat "with a history" (and perhaps share this history with the group). Christian fellowship is another blessing of LWML - sooo . . . please plan to come and . . .
Tell a friend where it's at . . . please don't keep it under your hat!
Is God Calling You to Serve in the Church?
In August, Concordia Seminary will be hosting two great events for high school youth interested in a church work career. August 3-6, 2002 is the date for the Exploring Church Careers Event. This is an opportunity for high school youth (male or female) to participate in Bible study, worship, prayer, discussion and visit with those who are currently serving in a variety of church work vocations. On August 6-9, the Seminary will also have an opportunity for high school young men to study theology, pray, worship, meet and talk with Seminary professors and hear pastors discuss the joys and challenges of serving in the pastoral ministry. It is called Exploring the Pastoral Ministry. It is designed to provide a sense of Seminary life for those who think God might be directing them to the pastoral ministry. If you would like to nominate someone or yourself to attend this special event, please pick up a nomination form from Pastor Hoft.
Silver Street Project on June 15
Unity Lutheran Church in East St. Louis and Christ Our Savior Lutheran High School in Evansville are sponsoring a day of service and a block party in East St. Louis. Rev. Randy Wilken explains the project's name, "We are coming together to improve the conditions around Unity. We're calling the project 'Silver Street,' because the streets of heaven will be paved in gold, but while we are still here on earth at least we can pave them in silver." The city of ESL will supply BBQ grills and the ESL Fire Dept. will bring fire trucks. Plans are underway to block off the streets for the block party, which will include local church and community choirs, an African dance troop and more. Come and meet the community around Unity and help clean up the streets and revitalize a nearby playground. Free lunch and dinner for those who participate in the service projects. 8-8:45 a.m. registration, 9 a.m. - 4 p.m. service project with block party to follow. Please call Rev. Randy Wilken to RSVP 618-874-6600.
Official Acts
Baptisms (children): Maxwell Alan Meseke, 4/6; Billy Cole Perrin, Chloe Michelle Stirling, 4/20; Spencer Michael Vlasak, 4/27; Daniel Jack Higgins, 5/4.
Received Through Transfer: Brandy Kruta from St. Paul, Hamel, IL; Ahnna Chabot from Grace Lutheran, Winter Haven, FL; Norman & Dorothy Oberdieck from St. James, Glen Carbon, IL; Frank & Delores Provaznik from St. James, Glen Carbon, IL; Ted Preuss from Holy Cross, Collinsville, IL; Wesley Settle from Peace, St. Louis, MO.
Profession of Faith: John & Carolyn Blasingame.
Marriages: Matthew Aaron Ferguson and Stephanie Ann Dill, 5/4; Benjamin Caleb Szedlar and Elaine Dawn Eritreo, 5/17.
Funerals: Eleanor A. Schiller, Eva Laura Ashcraft, 3/29.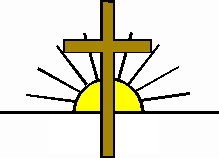 Souls: 1,618 Comm.: 1,262
2002 VACATION BIBLE SCHOOL REGISTRATION
Vacation Bible School Date: July 22-26 Hours: 8:30 - 11:30 AM Monday - Friday
_____I will be a teacher _____I can play piano or organ
_____I wish to serve as a teacher's helper _____I will assist with enrolling
_____I will help with refreshments _____I will assist with transportation
_____I will help with crafts _____I am willing to baby-sit
_____I will donate $_____to defray expenses _____I will donate Kool-aide, juice, cookies, etc.
ADVANCE ENROLLMENT FORM
NAME AGE GRADE COMPLETED THIS SPRING
1. ___________________________________ ____ __________________________________
2. ___________________________________ ____ ___________________________________
3. ___________________________________ ____ ___________________________________
Parent's Name:______________________________ Address:___________________________________
Work or Emergency Phone:____________________ Home Phone:_______________________________
Family Church:______________________________ To be brought by:____________________________
Note: A suggested donation of $10 to cover the cost of materials will help to support the Vacation Bible School program for everyone.