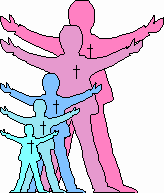 Love in

Action

Good Shepherd Lutheran Church

1300 Belt Line Road Collinsville Illinois 62234
618-344-3151 (Church) 618-344-3153 (School) 618-344-3378 (Fax) Pastor Michael Walther Pastor Peter Hoft Vol. 24 No. 6 June 2001
__________________________________________________________________________________________

I Donít Believe in the "Organized Church"?

From time to time I hear people say this. They imply that their opposition to the "organized church" is a noble attitude for which they should be commended. They see themselves as "pure" Christians untainted by the corruption of the "organized church." They have nothing to do with church politics and hypocritical behaviors. They canít be blamed for the problems that sometimes erupt within the organized church.

When I meet a person with this outlook, I often ask them, "Would you show me the Ďunorganized churchí? Iíve never seen such a thing, and I would like to see how it operates. Iíd like to see what it has accomplished for the Lord. Perhaps I can learn something. Perhaps I can help to clean up that dirty old Ďorganized churchí if I could just learn more about the Ďunorganizedí version." Most people are stunned by the question. Theyíve never really thought about what the "organized church" is. They usually realize that their outlook is nothing more than wimpy ploy to avoid doing anything for Christ. Theyíve conceded to the old flesh and to the devil who is very happy for their criticism and avoidance of the "organized church." They may be Christians, but just barely.

The organized church is nothing more than Christians in action. I try to explain it in this way: Imagine that you have relocated to a foreign country in which there are no Christian churches. You can try to be a solo Christian, but you know that youíre vulnerable this way. You long for the company of other believers. You appreciate Jesusí saying, "Where two or three are gathered together in My name, there I am in the midst of them." Now it just happens that one day you meet another Christian. You suggest that you meet together at a regular place at a regular time. Look out! Youíve just begun to organize! After awhile you meet more Christians who join your group. Gloriously some of those who did not believe in Jesus have come to faith and they are joining your group. After a while someone suggests the group start a Sunday School. And then it happens. . . Someone suggests the group buy a copy machine! Your group appoints a small committee to see to the purchase. You are definitely organized now.

Action of any kind needs direction and organization. Even a large church and school is nothing more than a group of Christians who want to get together and do what Christians do. They want to worship, teach, promote Christian love, send missionaries around the world. Are these people perfect? No! Do they make mistakes? Occasionally, yes. Should we avoid them because we donít agree with everything they decide to do? No, not at all. Jesus calls us all to action. The new life He gives us by the forgiveness of sins is a powerful force thatís chomping at the bit to go to work. We roll up our sleeves. We mark our calendars. We become part of the action and the organization! Donít fall for the foolishness of "I donít believe in the organized church." Pitch in and move forward with us as we endeavor to serve the Lord.

Stained Glass Windows Proposed

A proposal for stained glass windows in the narthex will be presented at the June 24th Voter's Assembly. The cost of the windows is approximately $3,200 each. Frey Studios (artist Steve Erspamer), who made the sanctuary windows, has prepared sketches of the windows based on the days of creation and the four apostles. Memorial donations have already been offered to pay for seven of the ten windows.

KFUO Sunday, June 17

Rev. Todd Wilken will be our special guest preacher. Rev. Wilken is the host for the Issues Etc. radio program heard Monday to Friday from 3:00 to 6:00 p.m. on KFUO AM 850.

Master Plan Committee

Work continues in the Master Plan Committee. Approximately 200 people attended one of the four informational meetings presented in May. Feedback from the meetings will be discussed at the next committee meeting on Wednesday, June 6, at 7:00 p.m. Everyone is invited to attend. Proposals will be discussed for the next steps in the building program for the school. If you were not able to attend one of the informational meetings, you can view the main points of the presentation at the Good Shepherd website starting at the "news" section:

www.goodshepherdcollinsville.org.

AAL Blood Drive June 30,
10:00 a.m. to 1:00 p.m.

AAL will sponsor a BLOOD DRIVE on June 30 from 10-2 in the church basement. Volunteers are needed to provide cookies, to help with registration and to work in the kitchen. Volunteers are especially needed to donate blood at that time of 4th of July celebrations. Sign up in the church basement on Sun. morning or call Donna Kober (344-3342) if you can help.

Other Notes From AAL

The Wizard of Oz will be playing at the Muny when AAL plans its annual outing on Friday, July 20. Tickets are $12. Please let Donna Kober (344-3342) know if you would like to attend so we can be sure to order enough tickets.

The flowers in the triangle at the intersection of 159 and Beltline road were planted by volunteers from AAL branch 4811. Thanks to the volunteers who helped provide this service for our community.

Congratulations to Derek Oakley and Andy Gimbel for being 2001 AAL scholarship winners. From more than 6,000 applicants, Andrew and Derek were two of the 1,700 chosen to receive a four year scholarship. As part of its fraternal commitment, AAL awards nearly $5 million annually to more than 3,000 members. Andy will graduate from Metro East Lutheran High School and Derek will graduate from Edwardsville High School.

1st Place for Womenís Bowling Team

Congratulations to the Good Shepherd womenís bowling team who took 1st place in the Lutheran Womenís Bowling League for the past year. The league makes charitable contributions in honor of the 1st and 2nd place teams. The Good Shepherd team , consisting of Kathy Bohnet, Karen Dartt, Sue Helm, Vikki Pfaff, Carol Walther, and Julie Williams, designated their donation be given to New Beginnings Pregnancy Care Center in Granite City. The Lutheran Womenís Bowling League bowls approximately every other Sat night. Teams consist of 5 women but a sixth team member can be carried on the roster. Good Shepherd would like to get another team of women. Anyone interested in bowling next fall please call Carol Walther (346-1786). Anyone interested in bowling on a team for the menís league should contact Brad Williams (345-7934). Itís a great way to meet Lutherans from other churches in the area.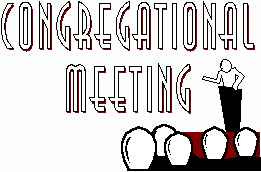 Voterís Assembly June 24

All members 18 and older are invited to participate in the next Voterís Assembly the last Sunday in June. In this meeting we will be reviewing the annual budget as well as listening to reports on various projects which are in progress. An important item will be a decision regarding the Master Plan Committeeís recommendations for the school building program. Another important decision is in regard to stained glass windows for the narthex.

The Voterís Assembly is an opportunity to hear important information and provide vital feedback about the work of the church. Decisions are usually developed and researched by various boards, the church council and sometimes special subcommittees. Once an important decision is ready to be made it is presented to the Voterís Assembly. Sometimes the decision or one of the options presented is approved. At other times the decision is returned to the board, council or committee to be re-worked. No matter what conclusions we come to as a congregation we pray that the Holy Spirit would grant us good wisdom in making these important decisions regarding the ministry here at Good Shepherd.

VBS has been scheduled for the fourth week of July 23-27. If you are interested in helping in anyway, please call the church office (344-3151) VBS is a great change of pace from the summer doldrums. It is an exciting opportunity to make a difference in a childís life. Watch the bulletin for upcoming VBS planning meetings.

Church Picnic Sunday, July 29

Vacation Bible School will conclude with a Church Picnic on July 29th. The picnic will include food, games and fun for kids of all ages, and music from various guests. If you would like to help with the picnic planning, please call the church office (344-3151).

Lutheran Womenís Missionary League

LWML June Meeting Ö June 7th at 7:00 p.m. in the Fellowship Hall is our third annual "Get Acquainted Night"Ö.and many special events are planned. We will honor our Young Women in Missions for their service events during this past year, and award perfect attendance prizes. The highlight of the evening will be a presentation by Christian artist, Peggy Nickles, on finding creative uses for vintage linens and collectibles. She states, "My re-creations are inspired by the Master Creator who is known for taking broken, battered and sometimes discarded fragments and transforming them into something beautiful and useful for His glory." All women of the church are invited to join us for this very special meeting. If you plan to come, please call Mary Jane Wade (344-3217) and leave a message. This will insure that there is ample seating and refreshments.

Special ThanksÖto Bohnís Nursery who donated the plants used for the Motherís Day floral pieces created and sold by LWMLís Young Women in Missions to support the Blind Ministry. Special thanks also to members of the congregation who purchased the plantsÖa total of $173 was raised.

As the LWML District Young Woman Representative to the National Convention in San Jose, California, Debbie Wudtke is opening up one of the mission projects to members of Good Shepherd Lutheran Church. She will be collecting new panty hose (larger sizes please) for unskilled women who are being trained to get into the work force. Starting June 2nd through June 24th, there will be a box in the hallway next to the Narthex to collect contributions of panty hose. Your generosity will be very much appreciated!

You wonít want to miss stopping by two of the booths at the Church Picnic on July 29th. LWML will sponsor a Cake Walk, featuring delicious homemade creations by its members. The Board of Congregational Life will have a White Elephant Sale, where items will be sold at one low price.

The Board of Congregational Life extends a HEARTY THANK YOU!! To all those members who helped make the New Member/Anniversary Dinner a success. The fellowship , program and food were outstanding.

Faith in Action

Do you wish to connect with a neighbor in need? Make a new friend? Faith In Action is putting calls out for volunteers. We are in need of caring individuals who have an extra couple of hours during the week. We graciously accept volunteers who are willing to help out once a month or as frequently as once a week.

Faith in Action is a program sponsored by Collinsville area congregations and headquartered at St. Johnís United Church of Christ.

Glasses And Cards

Another 70 pair of eyeglasses were recently given to Lutheran Hour Ministries for distribution to 3rd world people in need. Thank you to all who donate to this worthwhile project. A big bundle of unused greeting cards were also recently given for use by people in Southern Illinois prisons. Glasses and cards can still be delivered to the box in the old church narthex. Thank you!

Lutheran Brotherhood Congregational Matching Funds

Each year our congregation is eligible to receive $700 from Lutheran Brotherhood, matching a "fund raiser" within the congregation. The LWML applied for these monies after our annual salad luncheon. This year the monies were shared equally by two funds, the Sylvia Mueller Hand Bell Fund and the church parament fund. Have you noticed the Pastors new white stoles? They will be wearing new green ones when Trinity Season comes.

Madison Branch 8614 of Lutheran Brotherhood is also doing "Friends in Deed" projects at Good Shepherd. The first is a $250 grant to purchase educational supplies for our kindergarten classroom. The second is $200 to purchase diapers and other items for Lutheran World Relief layettes and fabric, needles, thread and other items for dress kits. These kits will be assembled by the LWML at their August meeting.

Host Families for New Members

The Board of Congregational Life would like to recruit families to help new members become acclimated to Good Shepherd. These families would meet new members after they have joined the church and assist them, visiting them, worshiping with them, calling to their attention church activities, and otherwise helping them to become familiar with Good Shepherd. If you would like to help, please call or leave a message at the church office (344-3151).

Two Students From MELHS Receive Honors

Metro East Lutheran High School student Chris Schelp, member of St. Peterís in Prairetown, has been selected as a Merit Scholar. Chris will be attending Concordia University in River Forest (Chicago, Ill). Anna Moore, member of Holy Cross in Collinsville, achieved a perfect score of 36 on the April 2001 ACT. Anna will also be attending Concordia University in River Forest.

Vitae Society Pro-Life Benefit

You are invited to a Pro-Life Benefit dinner on June 28 at 6:30 p.m. at Fischerís Restaurant in Belleville. The Vitae Society endeavors to educate people regarding the problems of abortion through television commercials. The guest speaker is Steve Arterburn.

Stephen Arterburn is the Founder and Chairman of New Life Clinics which provide Christian counseling and treatment throughout the United States and Canada. He is the host of the daily New Life Live! National radio program. He is the creator of the Women of Faith Conferences attended by 500,000 women across America.

His May 1996 article in New Man magazine entitled "Face to Face with Myself" describes Steveís personal experience with abortion. Steve speaks openly and honestly in sharing his story of abortion, the shame and guilt that he experienced, and how he finally received forgiveness and healing.

He has appeared on numerous nationally-televised talk shows and radio programs including Focus on the Family and The 700 Club. He has been featured in national publications such as USA Today and is also co-host of the Josh McDowell Television Show.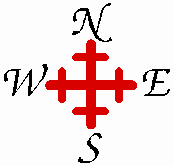 Official Acts

Baptisms (Children): Ashley Christine Kerner Daniels, 4/8; Grace Shelton Hauch, 5/27.
Baptism (Adult): Mary Lena Middlecoff, 3/25.
Received Through Transfer: Robert and Janet Hunter from St. John, Granite City, IL.
Profession Of Faith: Lyle Fink
Marriages: Kenneth Wayne Grosskreutz and Karen Diane Douglas, 5/24; Jeremy Klahr Wells and Kerri Kay Latch, 5/26.
Funeral: Michael Joseph William Mooney, Jr., 5/16.
Souls: 1,568 Communicants: 1,204

The Prayer of Jabez

The Prayer of Jabez is a popular little book. It is based on 1 Chronicles 4.9-10. But it applies the Scripture in a way unrelated to the Gospel of Jesus. The following response was written by Dr. Daniel Gard, dean of the graduate school at Concordia Theological Seminary, Fort Wayne, Indiana.

"Jabez was more honorable than his brothers. His mother had named him Jabez, saying, 'I gave birth to him in pain.' Jabez cried out to the God of Israel, 'Oh, that you would bless me and enlarge my territory! Let your hand be with me, and keep me from harm so that I will be free from pain.' And God granted his request" (1 Chronicles 4:9-10).

A great deal of attention has been focused recently on a brief prayer found in 1 Chronicles 4:9-10. Coming within a lengthy genealogical section of the book (chapters 1-9), this prayer interrupts the naming of different branches of the tribe of Judah in what appears to be disconnected ancient genealogical fragments preserved by the post-exilic author of Chronicles. Specifically, the prayer of Jabez involves an individual who is, in some unspecified way, related to the Judahites. In all likelihood, this prayer was preserved along with genealogical fragments as part of the heritage of this branch of the children of Israel.

Popularized in a short, best-selling book by Bruce Wilkinson, THE PRAYER OF JABEZ: BREAKING THROUGH TO THE BLESSED LIFE, this recent movement has spawned a website and a growing audience. Unfortunately, the attention being focused on the prayer is largely misdirected from the perspective of historic Christian teaching on prayer.

THE PRAYER OF JABEZ advances several troubling theological propositions. Among these is the assumption that it is always the will of God that the believer should prosper in the things of earth. It is held that whatever your desire is, it is God's will from eternity that you should have it.

The Christian faith, on the other hand, has never understood the will of God in such a way except in the "health, wealth and prosperity" movements of modern (Jim Bakker, Jimmy Swaggert and others) and ancient times. This contradicts not only the call of Jesus to take up our crosses and follow him, but His own example in the Garden before His crucifixion as He pleaded, "Father, if you are willing, take this cup from me; yet not my will, but yours be done" (Luke 22:42). In THE PRAYER OF JABEZ, we are instructed to presume that God's will is going to conform to our own.

Second, THE PRAYER OF JABEZ is based on a faulty reading of the Biblical text and, as a result, radically alters the basis of Christian prayer. Specifically, the book assumes that the man Jabez was "more honorable" than his brothers and, for this reason, God heard his prayer and gave him what he desired. Though many English translations use the wording "more honorable," this is in fact not an adequate treatment of the Hebrew text. The English translation that accurately reflects the Hebrew text is, "Jabez was more HONORED than his brothers."

This simple mistranslation is foundational to the book's radical departure from the Christian teaching on prayer. For author Wilkinson, it is the character of the one who offers the prayer (being honorable) that assures one of God's hearing and answering. The Christian tradition, on the other hand, has clearly understood that God hears and answers prayer not on the basis of any merit on the part of the one who prays, but solely on the basis of the merit of Jesus.

Third, the book presents prayer as being essentially disconnected from our relationship to God through Jesus Christ. Christ's name is invoked only a handful of times in the entire book and then primarily in descriptive, historical ways. When sin is mentioned as a barrier to God, it is discussed only as something that the sinner himself can make right (Page 85). This truly borders on the ancient heresy known as Pelagianism, in which sin is seen as a mere habit that a person himself can break rather than as a condition of the soul that can be cured only by Jesus Christ.

Fourth, the book understands prayer as having particular virtue if it is repeated often enough. Certain rituals are suggested (praying the prayer daily, rereading the Wilkinson book weekly, taping the prayer on something so that you will see it often, etc). Those familiar with the warnings of Jesus about repetitious prayer and reliance on rituals of our own devising will immediately see the contradiction of the Wilkinson method.

In summary, THE PRAYER OF JABEZ is a particularly dangerous work from a Christian theological perspective. It arises from a thoroughly anthropocentric (human-centered) rather than a Christocentric (Christ-centered) worldview. Although a call to take seriously the power of prayer

is always welcome, that call must also take seriously the theological realities of prayer.

School News

Volunteers needed Saturday, June 2, at 10:00 a.m. to put mulch at both play grounds (Day Care and Main Campus). Contact Marty Hoffman (344-3151) if you can help.

Sowing and Growing Orders will be processed each month in June and July. Orders will be received no later than 9:00 a.m. on Monday, June 4th, June 18th, July 16th, and July 30th. Orders will be available for pick-up (as well as walk-up sales) on Friday, June 8th and June 22 from 11:00 to 11:50 a.m. and on Friday July 20th and August 3 from 11:00 to 12:00 noon. Orders can also be turned in and picked up between services on Sundays. Walk-up sales will be available on most Sundays throughout the summer.

2001 VACATION BIBLE SCHOOL REGISTRATION

Vacation Bible School Date: July 23-27 Hours: 8:30 - 11:30 AM Monday - Friday

_____I will be a teacher _____I can play piano or organ

_____I wish to serve as a teacher's helper _____I will assist with enrolling

_____I will help with refreshments _____I will assist with transportation

_____I will help with crafts _____I am willing to babysit

_____I will donate $_____to defray expenses _____I will donate Kool-aide, juice, cookies, etc.

ADVANCE ENROLLMENT FORM

NAME AGE GRADE COMPLETED THIS SPRING

1. __________________________________ ____ __________________________________

2. __________________________________ ____ ___________________________________

3. __________________________________ ____ ___________________________________

Parent's Name:______________________________ Address:__________________________________

Work or Emergency Phone:____________________ Home Phone:_______________________________

Family Church:______________________________ To be brought by: _________________________

Note: A suggested donation of $10 to cover the cost of materials will help to support the Vacation Bible School program for everyone.