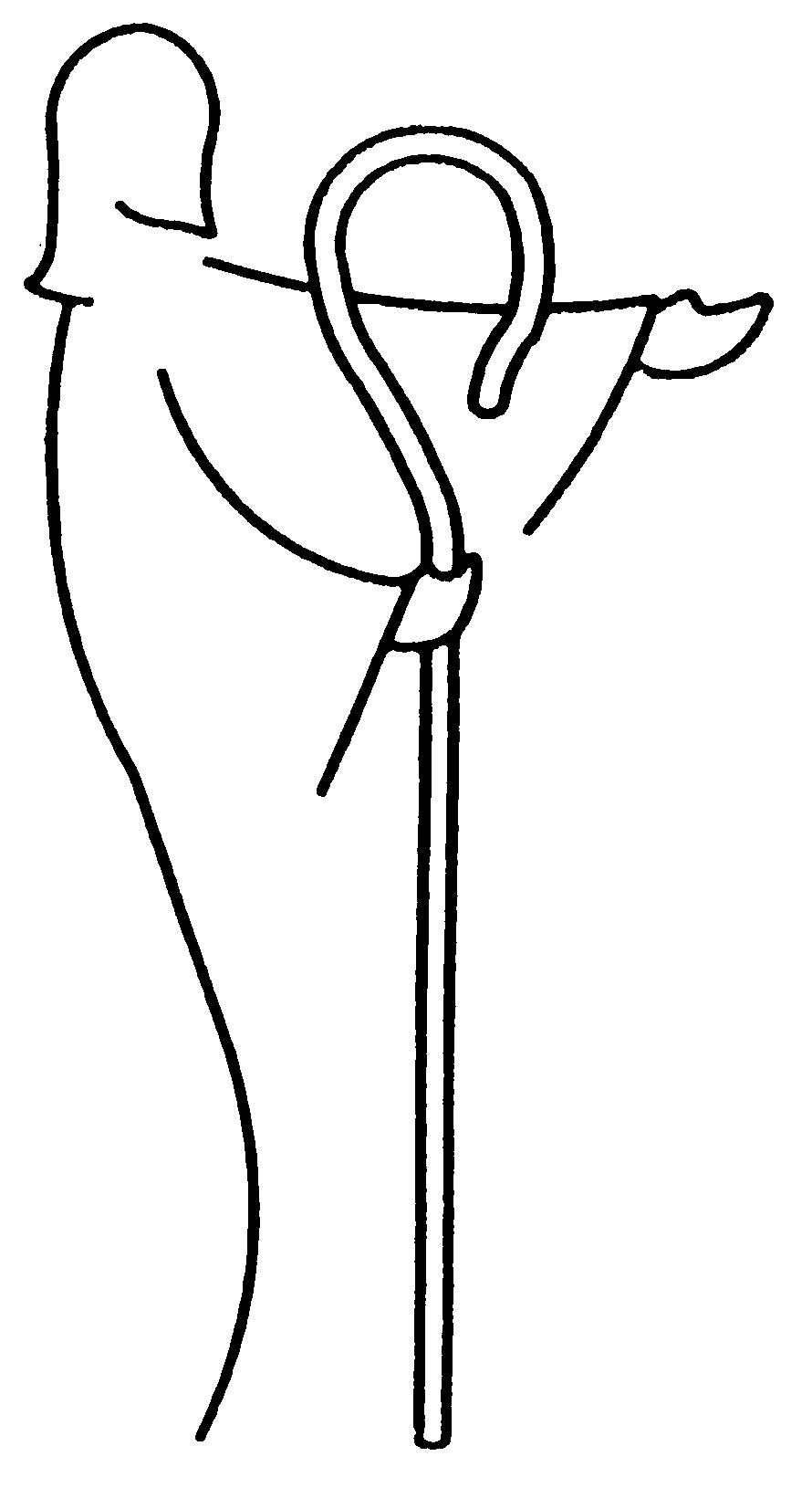 Love in Action
Good Shepherd Lutheran Church
1300 Belt Line Road Collinsville Illinois 62234
618-344-3151 (Church) 618-344-3153 (School) 618-344-3378 (Fax)
Pastors M. Walther & P. Hemenway Vol. 31 No. 7 July 2008
---
Help in Times of Trouble

In our lives, we will have trouble and pain, but Jesus Christ promises us that He will never leave us or forsake us. During times of trouble and pain, nothing is more comforting than God and His Word. Here are some Bible verses that have been a tremendous help to me in some of the most troubling times in my life, and I'd like to share them with you. Pastor Hemenway

20 Bible Verses for the Sick, Anxious or Depressed

1. James 5:14-15

14 Is any one of you sick? He should call the elders of the church to pray over him and anoint him with oil in the name of the Lord. 15And the prayer offered in faith will make the sick person well; the Lord will raise him up. If he has sinned, he will be forgiven.

2. Romans 8: 37-39

37 No, in all these things we are more than conquerors through him who loved us. 38For I am convinced that neither death nor life, neither angels nor demons, [a] neither the present nor the future, nor any powers, 39neither height nor depth, nor anything else in all creation, will be able to separate us from the love of God that is in Christ Jesus our Lord.

3. Psalm 46:1

God is our refuge and strength, an ever-present help in trouble.

4. Psalm 42:11

11 Why are you downcast, O my soul?
Why so disturbed within me?
Put your hope in God,
for I will yet praise him,
my Savior and my God.

5. Psalm 50:15

15 and call upon me in the day of trouble;
I will deliver you, and you will honor me."

6. Psalm 55:22

22 Cast your cares on the LORD
and he will sustain you;
he will never let the righteous fall.

7. Psalm 73:23-26

23 Yet I am always with you;
you hold me by my right hand.
24 You guide me with your counsel,
and afterward you will take me into glory.
25 Whom have I in heaven but you?
And earth has nothing I desire besides you.
26 My flesh and my heart may fail,
but God is the strength of my heart
and my portion forever.
9 If you make the Most High your dwelling—

8. Psalm 91:9-11

even the LORD, who is my refuge—
10 then no harm will befall you, no disaster will come near your tent.
11 For he will command his angels concerning you
to guard you in all your ways;

9. Psalm 103:8-10, 13-14

8 The LORD is compassionate and gracious,
slow to anger, abounding in love.
9 He will not always accuse,
nor will he harbor his anger forever;
10 he does not treat us as our sins deserve
or repay us according to our iniquities.
13 As a father has compassion on his children,
so the LORD has compassion on those who fear him;
14 for he knows how we are formed,
he remembers that we are dust.

10. Psalm 23

1 The LORD is my shepherd, I shall not be in want.

2 He makes me lie down in green pastures,
he leads me beside quiet waters,
3 he restores my soul.
He guides me in paths of righteousness
for his name's sake.
4 Even though I walk
through the valley of the shadow of death, [a]
I will fear no evil,
for you are with me;
your rod and your staff,
they comfort me.
5 You prepare a table before me
in the presence of my enemies.
You anoint my head with oil;
my cup overflows.
6 Surely goodness and love will follow me
all the days of my life,
and I will dwell in the house of the LORD forever.

11. Isaiah 55:8-9

8 "For my thoughts are not your thoughts,
neither are your ways my ways,"
declares the LORD.
9 "As the heavens are higher than the earth,
so are my ways higher than your ways
and my thoughts than your thoughts.

12. Isaiah 41:13

13 For I am the LORD, your God,
who takes hold of your right hand
and says to you, Do not fear;
I will help you

13. Isaiah 59:1

Surely the arm of the LORD is not too short to save,
nor his ear too dull to hear.

14. Romans 5:5

5 And hope does not disappoint us, because God has poured out his love into our hearts by the Holy Spirit, whom he has given us.

15. Luke 5:13

13 Jesus reached out his hand and touched the man. "I am willing," he said. "Be clean!" And immediately the leprosy left him.

16. Matthew 6:25

25 Therefore I tell you, do not worry about your life, what you will eat or drink; or about your body, what you will wear. Is not life more important than food, and the body more important than clothes?

17. Matthew 8:16-17

16 When evening came, many who were demon-possessed were brought to him, and he drove out the spirits with a word and healed all the sick. 17 This was to fulfill what was spoken through the prophet Isaiah:
"He took up our infirmities and carried our diseases."

18. 2nd Corinthians 1:3-4

3 Praise be to the God and Father of our Lord Jesus Christ, the Father of compassion and the God of all comfort, 4 who comforts us in all our troubles, so that we can comfort those in any trouble with the comfort we ourselves have received from God.

19. 2nd Thessalonians 3:3

3 But the Lord is faithful, and he will strengthen and protect you from the evil one.

20. 1st Peter 5:10

10 And the God of all grace, who called you to his eternal glory in Christ, after you have suffered a little while, will himself restore you and make you strong, firm and steadfast.

Board of Congregational Life

Blood Pressure Screening – 7/5 & 7/6 after services

Braille Workers – 7/10 from 1 to 3 p.m.

GSLC Picnic – 7/20 from 3:00 p.m. to 7:00 p.m.

Farewell Luncheon for Vicar Yearyean – 7/27 from 11:45 a.m. in the GS Fellowship Hall.

Volunteer Opportunity – Helping Hands

Looking for a great way to meet more people at Good Shepherd as well as help others? Helping Hands is looking for someone to organize and update current lists of volunteers. Want to take the opportunity even farther? If you like "working the phones" and coordinating details we are also looking for someone to spearhead coordination of short-term volunteers for rides, meals, lawn care, etc. This is a perfect way to grow your service in Christ's vineyard. Please contact Pam Meister at 618-799-9348, if interested.

Lutheran Women in Mission

Ladies remember to bring your favorite pie to the Church picnic on July 20 for the congregation to enjoy. Please no cream pies since we'll be serving the pies outdoors.

Our next meeting is August 7th. Peggy Sachtleben from Holy Cross will share her experiences from her mission trip to China last year Social time begins at 6:45 p.m. and the meeting is at 7:00 p.m. Invite a friend to enjoy the evening!

Looking Ahead

Are you ready to be a Witness for the ROCK? The S. Illinois District LWML Convention will be held at Good Shepherd on September 19-20. Plan now to attend.

Mission Guild for Lutheran Women

Mission Guild will be here at Good Shepherd on Monday, July 7, at 9:30 a.m. Our speakers will be Lee & Pat Hoffmeier, telling of their 6 months in Pretoria, South Africa, working at the Seminary and with the Seminarians. All are welcome to attend.

Lunch Bunch

On July 15 the Lunch Bunch will meet at Han's Buffet at noon. Bring a friend & join us. Call Wilma Mitchell (345-7123) or Ruth Rankin (288-2807) before July 13, so we can inform the restaurant how many are coming.

MOPS

MOPS summer fun continues! Join us for the following fantastic Friday outings in July and August: 7/11 (St. Louis Science Center, front entrance, 9-12), 7/18 (Joe Glik Park, 710 East Lake Drive, Edwardsville, 9-12), 7/25 (Madison County Fair, time and meeting information will be updated in weekly bulletin or call the Church office that week), 8/1 (Grant's Farm, front of Grant's Farm parking lot, 9-12, bring lunch and check weekly bulletin for carpool information). ALL Good Shepherd moms are invited - if you do not currently own a preschooler, one can be rented for the day (only kidding). Check the weekly bulletin for updated information and please join us for summer fun and fellowship! Call Krissy Reese (667-1380) or Jennifer Maine (980-4158) for more information.

Church Picnic

Invite your friends and neighbors to our annual church picnic on July 20th from 3-7 P.M. You can eat your way through hot dogs and hamburgers, snow cones, nachos, pie and cookies while listening to entertainment, learning about opportunities and organizations at Good Shepherd and enjoying Christian fellowship. This provides an easy outreach opportunity! Because we want this to be open and free to visitors, there are no donations taken at the picnic. A free will basket will be in the narthex on the Sundays in July if anyone would like to contribute to the picnic expenses. Checks should have "church picnic" on the memo line. The water slide is back this year! Children can come dressed to get wet! If you don't have a modest (one-piece) swimsuit, please consider adding a t-shirt. Don't forget sunscreen!

All youth are invited to attend the church picnic on July 20th as our 3rd Sunday of the month activity!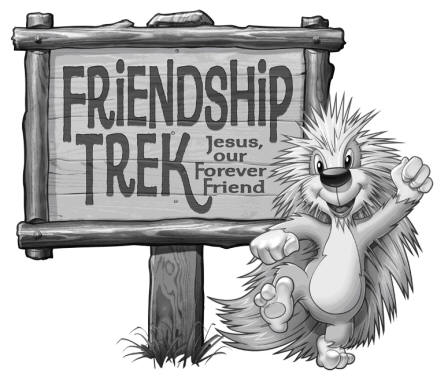 Vacation Bible School
Join the fun at Friendship Trek! At Friendship Trek, we explore Bible stories in many creative ways. We talk about qualities of good friends and discover how Jesus is our best friend ever! VBS will be July 14-18 from 8:30-11:30 A.M. Classes are for children who are 4 yrs of age through those who just completed 7th grade. Registration forms can be found in the church narthex or on the website at www.goodshepherdcollinsville.org. When completed registrations are placed in the VBS tin on the card table in the narthex, take a VBS song CD out of the box and begin enjoying this year's songs!
Anyone wishing to make a donation to help defray the expenses of VBS can place their donation in the Friendship Trek tin on the VBS card table in the narthex. If you choose to write a check, please put VBS on the memo line.
Help spread the word about VBS! Please pick up flyers (they have registrations forms on the back) from the VBS table in the narthex to share with all your friends and neighbors. If you know a business willing to display an 81/2 x 11 poster, please take one from the table.
Volunteers are still needed for VBS. We need a minimum of 30 circle guides! They lead small groups to each of the stations. We also need some tech savvy people to help with power point needs. No interaction with children necessary! Please sign the volunteer sheet on the VBS table in the narthex or call Carol Walther.
Christian Book Club
The Christian Fiction Book Club continues the Mark of the Lion trilogy by Francine Rivers. This month we are reading the third book, "As Sure as the Dawn." New readers are always welcome to join us. We meet on July 21st at 7 P.M. at St. Louis Bread Company in Collinsville. For August we will "The Angels of Morgan Hill" by Donna VanLiere.
Summer Children's Choir
Summer Children's Choir will meet each Tuesday morning in July (except for July 15). Children who have just completed 5th-8th grades will practice from 10:30-11:00. Children who have just completed 1st-4th grades will practice from 11:00-11:30. The children will get an opportunity to sing in church on August 3rd as well as to entertain at the church picnic on July 20th.
Woman to Woman Radio
Woman to Woman can be heard of KFUO AM 850 at 9:30 a.m. on Saturdays or go to womantowomanradio.com to listen at your leisure or to sign up to receive the show titles each month automatically. July 5 Be the Mom by Julie Barnhill, July 12 Hollywood Stories and Yours by Producer Ken Wales, July 19 STD's: One Women's Return From Shame, Learning to Breathe Again by Tammy Trent.
GSLS Class Openings
Good Shepherd Lutheran School has been offering a "quality Christian education" and will be celebrating its 25th anniversary next year. We have openings in the Kindergarten classes and other grades. If you are interested or know of someone who would be, please contact the school office for more information about a Christian education. 344-3153.
Booster Basketball Booklet
The Booster Basketball booklet, an annual fund raiser for the Athletic Department, has room for ads until September 1. The rates are full page $80, half page $40, fourth page $25. Businesses, individuals or families may participate. Call Mr. Kyle Klemp at 334-6627 or at school 344-3153.
GSLS Projector Project
Good Shepherd Lutheran School is trying to raise funds to put multimedia systems in all our classrooms. Each system costs around $2,000 and we have 20 classrooms to equip. Please consider donating to our Projector Project. We need to raise $40,000 and anything you can give will help us get closer to that goal. See the attachment.
Thank you again to those who donated to the Good Shepherd Projector Project during the school auction. Your support is always greatly appreciated.
Recycling
Thank you to all who have been recycling their Aluminum cans and newspapers at Good Shepherd. During the last school year, 75 tons of paper and 1,305 pounds of aluminum cans were recycled raising in excess of $1200.00. Your support is greatly appreciated. Questions about our recycling program can be directed to Marty Hoffman (344-3151) in the church office.
Ushers Needed!

We are in need of ushers for our 10:30 worship services. If interested, please contact Paul Lauber at 344-3717 or Marty Hoffman in the church office at 344-3151.
Official Acts
Marriage: Donald Frank Gray and Sheri Lynn Eckert
Funerals: Christopher Michael Daniels, Harold Raymond Mandeville, Mark V. Martinez, Pamela Conrath
Souls: 1,683 Comm.: 1,379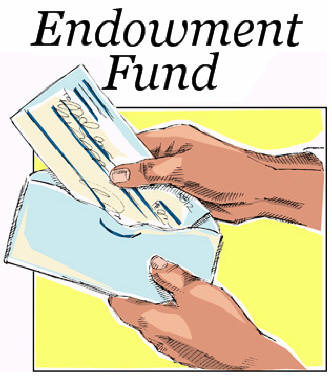 Good Shepherd Endowment Fund
"Fulfilling God's Mission"
God has given only one Great Commission to His church………"Therefore go and make disciples of all nations, baptizing them in the name of the Father and of the Son and of the Holy Spirit. And teaching them to obey everything I have commanded you. And surely I am with you always to the very end of the age." Matthew 28:19-20
Good Shepherd Lutheran Church was established for the purpose of expanding God's kingdom through the Sacraments and by religious instruction of youth and
adults. In 2005 the GSLC Endowment Fund was established as a capital resource to provide financial support to help meet this purpose, not only today but for years to come.
The Endowment Fund was created when our church received two large bequests from the estates of Good Shepherd members, and at the approval of the congregation. Since then it has grown through prudent investments and additional bequests and contributions. The goal is to preserve the principal and expend the income from the Fund to help fulfill God's mission at GSLC.
The Fund is administered by two committees who work cooperatively to insure that it is managed within the parameters of the approved By-laws. One committee is responsible for the investment of the funds and the other for the distribution of income based on requests from members and approval of the congregation. Thus far distributions have been made as follows: $ 24,552 in 2006 and $ 32,817 in 2007. This year the fund will have approximately $ 34,400 available for distribution.
Guidelines for distributing these funds are as follows:
5% - Metro Area Missions
5% - World Wide Missions
20% - Good Shepherd School
50% - Future Church Workers Education
10% - Current Good Shepherd workers for advanced education
10% - Reserve for emergency needs.
Requests for distribution in 2008 are now being received and will be accepted through August 1, 2008. To obtain forms or more detailed information on the Fund's purpose, management, giving opportunities, etc., you may call the church office at 344-3151.
There is such an urgent and growing need to spread the good news of salvation through Jesus Christ. In order to continue to help meet this need through the Endowment Fund, it will also need to grow. There are many ways members may want to prayerfully consider giving a tax-deductible or tax-advantaged contribution to the Fund. For example, donating real estate or securities, designating the Fund as a beneficiary to life insurance policies, establishing charitable living trusts, or naming the Endowment Fund for memorial gifts to celebrate the memory of a loved one, just to name a few. Envelopes can also be provided to those who may want to make a regular donation, as a part of their mission stewardship. Booklets explaining the various giving opportunities are available in the Tract Rack located in the Narthex.
Supporting Good Shepherd's Endowment Fund is one way we can help fulfill God's great commission to His church……….To God be the glory!