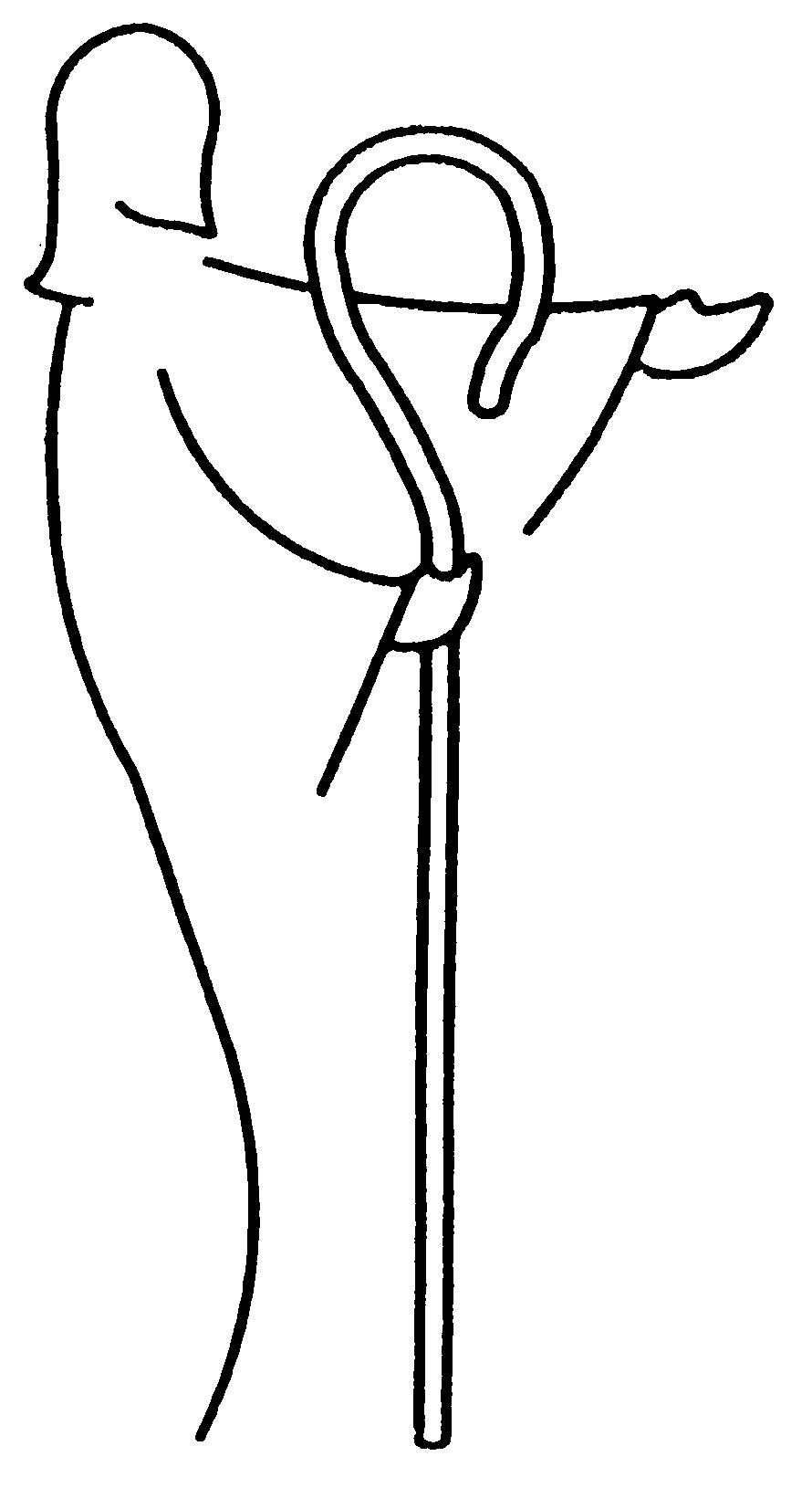 Love in Action
Good Shepherd Lutheran Church
1300 Belt Line Road Collinsville Illinois 62234
618-344-3151 (Church) 618-344-3153 (School) 618-344-3378 (Fax)
Pastors M. Walther & P. Hoft Vol. 29 No. 7 July 2006
---
A Hard Good Bye
Words cannot express how grateful I am to have served as your Associate Pastor for the last six years. As I think back to all of the memories in this short time it astounds me. So much has happened in these years that have shaped my life as a pastor, husband, father, and Christian. It all began on July 2, 2000 when I was ordained and installed at Good Shepherd. To be honest I was quite overwhelmed and scared about starting out in a congregation of Good Shepherd's size. It didn't help much either that my first sermon would be broadcast over the radio on KFUO that Sunday for the whole metro area to hear. Dr. Dale Meyer, the speaker of the Lutheran Hour (and now president of Concordia Seminary) was in attendance that Sunday also. That also didn't help my nerves one bit. I don't really know how I sounded that morning from the pulpit but you were all so gracious and accepting. Thank you for your encouragement along the way.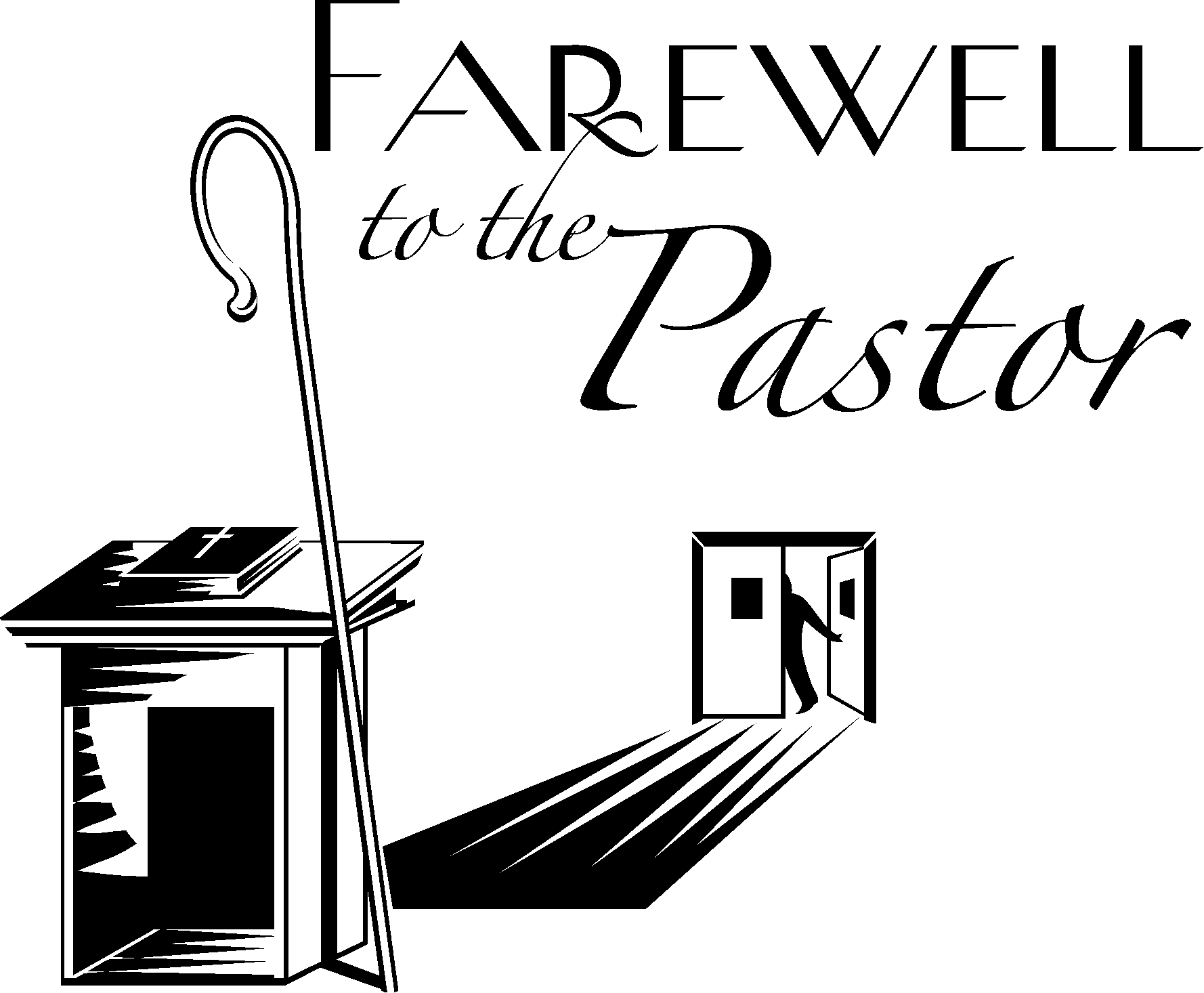 Good Shepherd in Collinsville, Illinois will always be a special place for my wife, Bethany, and me. Our two beautiful children, Nathan and Gretchen, were baptized into Christ Jesus in this church. We have made so many friends here. That's the hardest thing about leaving. But we hope that those friendships will continue on. They will certainly live on into eternity because of our Savior. I can't tell you how much we will miss Pastor and Carol Walther. They have been so wonderful to us. We will miss them as partners in ministry and as neighbors in "Lutheran Heights." Pastor Walther in particular has been the best mentor a young pastor could ask for. Everyone in the church office has been so good to us, especially Marty Hoffman and Jeanette Simpson. I regret not being able to spend next year with our two new vicars, Sam Bobby and Erik Loza. Hanging out with Jon Furgeson and Paul Hemenway these past two years has been a blast. Most of all I am going to miss worshipping our Lord with all of you Sunday after Sunday as part of the body of Christ.

Please pray for us as our family begins a new life in Eldridge, Iowa. I have no idea what lies in the future for us at this new congregation called Park View Lutheran Church. I only know that in all things God works for the good of those who love Him, who have been called according to His purpose. I intend to conduct my ministry up there just as I have always tried to do here: preach Christ crucified and care for people. If you ever pass through the Quad Cities for any particular reason, by all means, please stop by to say hello.

Yours in Christ, Pastor Peter Hoft

Farewell Luncheon for Pastor Hoft

July 23 will be Pastor Hoft's last service here at Good Shepherd. Following the 10:30 service, we will have a special pot-luck dinner and reception. Each family is asked to bring a side dish to share. Meat and drinks will be provided. Also, please sign up on the sheet in the narthex if you are planning to attend. A special envelope will be mailed for a love offering. If you have any other questions about the farewell, please call the Church Office (344-3151).


Farewell Luncheon for Vicar Hemenway

All members are invited to a luncheon on Sunday, July 30th, right after the 10:30 a.m. worship service. A table will be set aside to gather any monetary or written expressions of thanks and good wishes to the Hemenway's. Come and celebrate God's Blessings with Paul and Karen. Please sign up on the sheet in the narthex if you are planning to attend.

Good Shepherd 50th Anniversary Committee

If you would like to serve on the Good Shepherd 50th Anniversary Committee, please call the church office at 344-3151.

Lutheran Women in Mission

Ladies remember to bring your favorite pie to the Church picnic on July 16 for the congregation to enjoy. Please no cream pies since we'll be serving the pies outdoors.

We invite everyone to stop by our booth to see the mission projects our society is currently supporting. Also there will be fun activities for the children.

Our next meeting is August 3rd. We will be hearing about some past mission trips our group helped sponsor. Social time begins at 6:45 p.m. and the meeting is at 7:00 p.m. Invite a friend to enjoy the evening! We will need to sign up for the District Convention which is on September 16 at Evansville.

Mission Guild for Lutheran Women

The Mission Guild for Lutheran Women will meet at Good Shepherd Lutheran Church at 9:30 a.m. on July 17th. Please note that we will be meeting at 9:30 in the morning rather than at noon.

Miss Rachel Clayton, one of our 4th grade teachers, will relate her experiences in Indonesia, where she will also spend some time teaching Bible School. She will also be spending some time with the Semlers. All are welcome to attend – you need not be a member to enjoy.

Tom and Jackie Bruns Family Thank You

Wednesday Women, thank you for the many meals that were brought to our house during Tom's hospitalization. We have been overwhelmed by your generosity & kindness.

Church, words cannot express our gratitude for the kindness shown our family during Tom's illness & hospitalization. Thank you so much for the love offering, it meant so much to our family & made a difficult time easier. Most importantly we are so thankful for all the prayers on our behalf & visits from the pastors.

Entertainment Coupon Books

Back by popular demand…their back! Entertainment Coupon Books will be here in August. The coupon books do have coupons for $25.00 of free groceries at SHOP'N' SAVE, Papa Johns, The Melting Pot, Walgreen's, Target, Quizno's, all Pasta House locations, American Airlines, Bed Bath and Beyond, and many more. The price is $25.00 and the proceeds go to the eighth grade class trip to Washington, DC.

Official Acts

Baptisms (Children): Jim Gregory Kruta, Matthew Robert Brokaw, Jada Anne Bruns

Received Through Transfer: John, Gloria & Oliver Small from Trinity –Edwardsville

Profession of Faith: Richard, Bargiel, Amber & Jacob Brunworth, Bill, Susie, Daniel & Christine Cunningham

Marriage: Justin Colman Wilson and Amanda Jean Day

Funerals: Bernice Leona Adamove, Carol Diane Cook

Souls: 1,728 Comm.: 1,383

Semlers Return For Visit

Eric & Karin Semler were sent by the LCMS to Indonesia in July, 2005. Eric is now the Head Master at Sekolah Pelita Harapan (School of Light & Hope) in Cikarang, east of Jakarta on the Island of Java. Karin continues to write mission education materials for LCMS World Missions. They have two children: Gavin (3 ½) & Elena (1).

The Semler family will be in Collinsville from June 26 to July 6 & will be worshiping with us on Sunday, July 2. Eric will speak at Bible class that day regarding the work thy are doing in Indonesia

To give more people here at Good Shepherd the opportunity to visit with them, all church members are invited to a luncheon right after the second worship service on July 2nd. Lasagna, bread & drinks will be provided. If you wish to attend, please use the sign-up sheets in the Narthex to advise the number of people in your family that will attend, & if you can bring a salad or a dessert. This will insure that there will be ample food for all.

We are all excited at the prospect of seeing the Semlers again & having this wonderful opportunity to show our love & support for them & their work.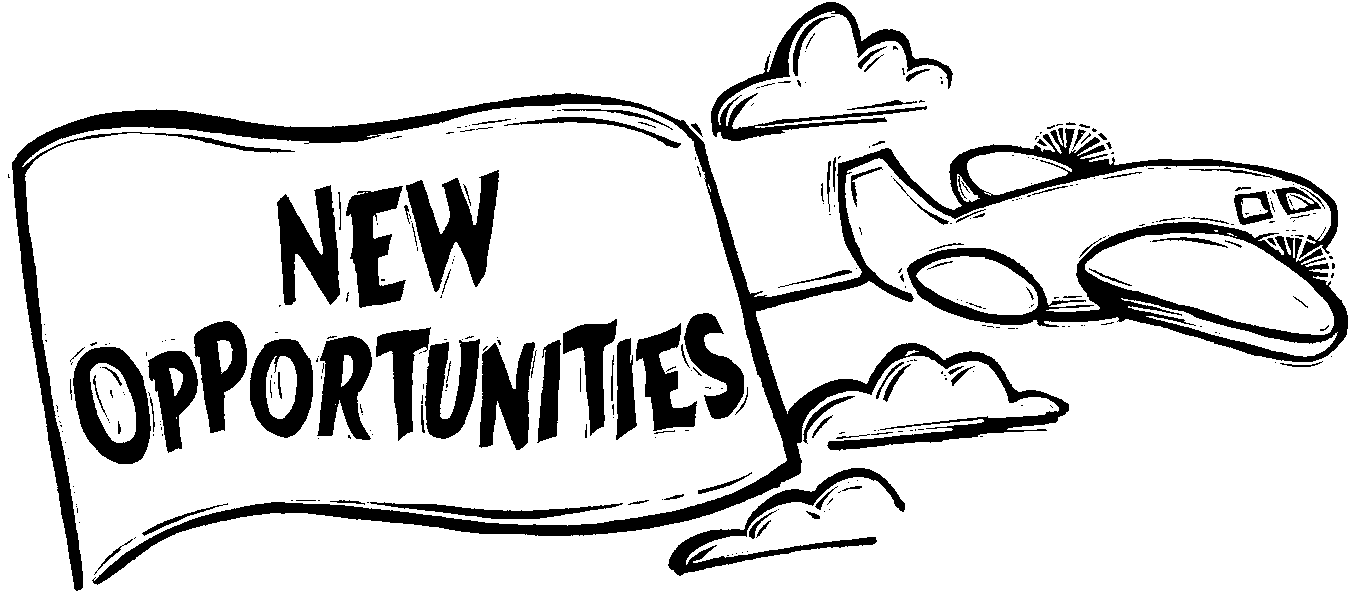 There are many opportunities for the members of Good Shepherd to participate in activities sponsored by the Board of Congregational Life (which includes Social Ministry). Most of these activities will provide a means for becoming better acquainted with other members of the congregation through the sharing of ideas, by working shoulder to shoulder with fellow Christians, & by using your particular talents or skills to serve the Lord.
Following is a list of some of the activities the Board is responsible for:
The Food Pantry & distribution of food baskets to members, Meals-on-Wheels, Braille Ministry, Shepherd's Hands, Every-Member-in-Ministry inventory, Blood Drives, Blood Pressure Screening, Sunshine Corner (Cards of encouragement for shut-ins), Confirmand Reception, School Teacher Reception, New Member/Anniversary Dinner, Lent & Advent Soup Supper planning, Progressive Dinner, New Member information packets, Church Pictorial Directory, Social activities such as concerts, Muny Opera, participation in Church Picnic & special dinners (as called upon).
Please prayerfully consider putting your name on a "volunteer" list under the activities in which you might like to participate. With this information the Board will be able to contact you when an event is being scheduled to determine your availability & interest at that time. Over the next several weeks there will be sign-up sheets in the Narthex for you to indicate your preference & provide the necessary contact information.
We hope you will see this as a great opportunity to get involved in the activities of the church & meet new friends in the process. Board of Congregational Life
Vacation Bible School
Want to hunt for treasure? Then join us at Treasure Cove VBS, July 10-14. At Treasure Cove, we travel from site to site and learn that Jesus, our greatest treasure and God's treasured Son, loves us, serves us, died and rose for us, and treasures us. Registration forms can be found in the church narthex. VBS classes are for children who are 4 by September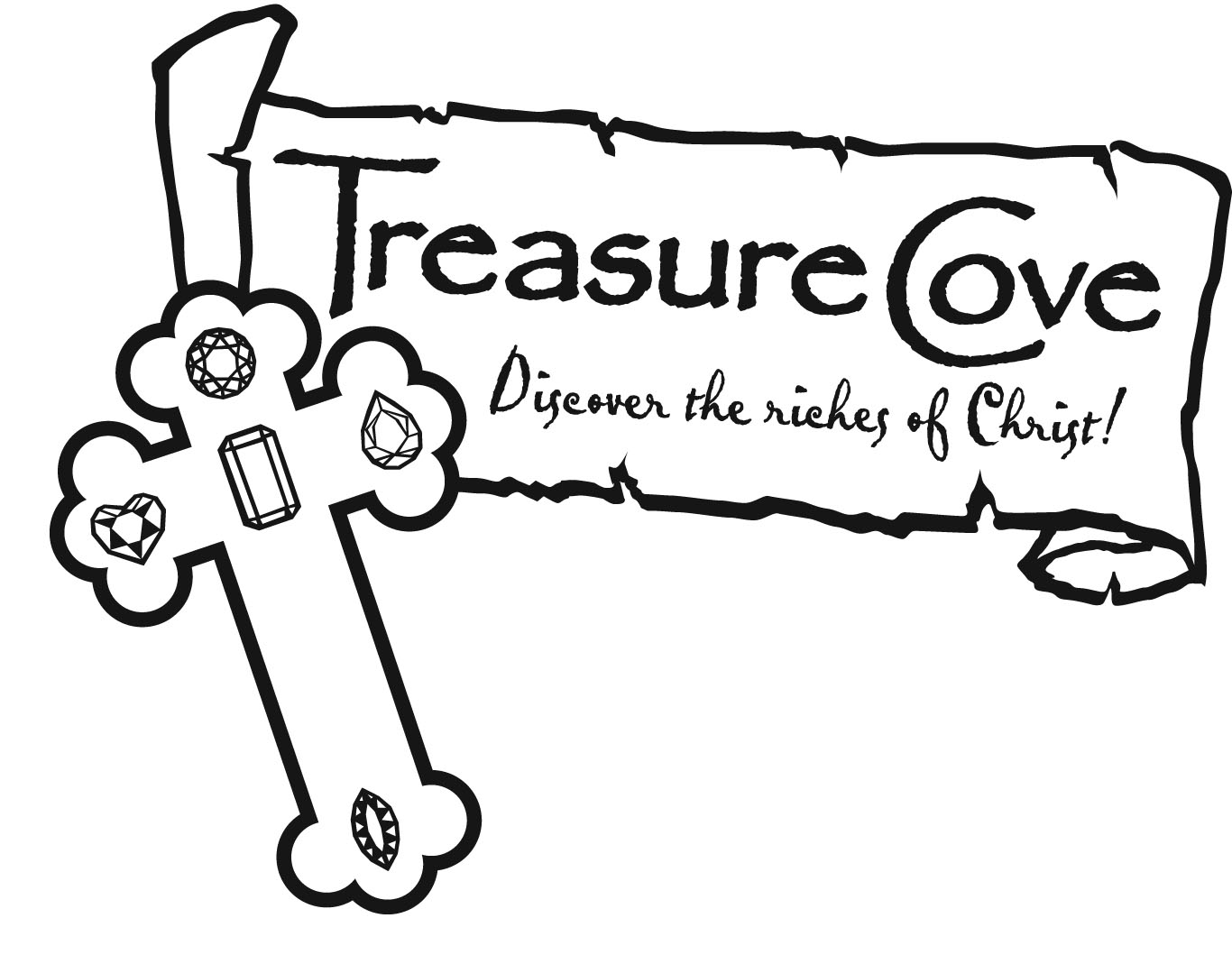 1 through those who completed 7th grade. A suggested donation of $15 will help cover the expenses for the week.
Do you have a friend or neighbor with a child you could invite to Vacation Bible School? Please pick up a registration form in the church narthex. It will provide a perfect opportunity for you to begin sharing your faith with them through this easy evangelism tool.
Volunteer opportunities
VBS this year will use a site-rotation format. We will need a large number of "Treasure Seekers". A Treasure Seeker leads and supervises a Search Party of up to six children through the five rotation sites. Treasure Seekers are needed for Preschool through 6th grade. Confirmed youth could also be Treasure Seekers. Please leave your name in the church office if you are willing to help.
Volunteers are also needed to staff the nursery for our volunteers and to help with the stations: games, snacks, and crafts. Each station has a leader guide and will coordinate with the theme of the day. Talk to Carol Walther if you have any questions.
Church Picnic - July 16th
Food, Games, Entertainment & an Inflatable Water Slide are just a few of the things you'll enjoy at the annual Church Picnic July 16th. The festivities begin at 3 P.M. The picnic provides an opportunity to get to know more Good Shepherd members as well as to become better acquainted with the many ministries of Good Shepherd. It is also another easy opportunity to invite your friends and neighbors to see Good Shepherd.
Sue H. Commissioned for Work in Asia
Good Shepherd congregation will commission Sue for her work with Wycliffe Bible Translators at all services on July 8 and 9. Just a few weeks after that, she hopes to leave for her new assignment in Asia as a sociolinguistics consultant!
What will she do in Asia? Well, many of Asia's 1800 languages have never been written so the Bible has not been written in them. Can you imagine not having the Bible in your language? As teams start to work on developing alphabets for the languages, teaching people to read, and translating God's Word, Sue will be available as a consultant to help them think through the impact that things like dialect differences, language attitudes and bilingualism have on their work. Sue will be based in the Philippines, but will serve teams working throughout Asia. You probably have not seen Sue at church much the last several months because she has been visiting other churches in the greater St. Louis area to tell them about her new assignment.
Sue's salary, benefits, and work expenses are covered by contributions to Wycliffe Bible Translators designated for her ministry. Each month, her salary is based on what God's people have given. Wycliffe has developed a budget for Sue based on estimated expenses. To date, pledges made by individuals and groups are adequate to cover about 50% of that budget. If you would like to join those who support Sue's ministry, write a check payable to Wycliffe Bible Translators. Include 'Account 270002' on the memo line. Add a separate note indicating how frequently you hope to give. Send it to WBT, PO Box 628200, Orlando FL 32862-8200. Or give on-line at wycliffe.org Monthly or quarterly gifts are especially appreciated.

If you would like to know more about Sue's ministry, please read her newsletter which is posted in the connecting hall or pick up a copy from the bottom slot of the tract rack by the main doors. She would be glad to send it to you by mail or email. sueletter@juno.com
News from Adefris MeKasha
Adefris MeKasha came to Good Shepherd when he began his studies at Concordia Seminary in St. Louis. His home country is Ethiopia. We have supported him financially and have served as his field work congregation. Now Adefris begins a new service as vicar at Our Redeemer Lutheran Church in St. Louis. Continue to pray for Adefris as he begins this work!
Ask the Vicar
Can Christianity Be Trusted? (Or The Da Vinci Code and the guy who thinks the government is sending secret messages to aliens via the fillings in his teeth).
What if someone adamantly told you that in 2004 the Cardinals beat the Red Sox in the World Series? How would you respond? There are some season ticket holders in our congregation who attended the games that would have to disagree. There are far more of us who saw the series played out on television and witnessed the terrible results that way. In other words we all saw with our own eyes what really happened and the Cardinals did NOT win the World Series in 2004.
In recent history there have been few events that have rattled the collective faith of the American people the way Dan Brown's book "The Da Vinci Code" has. In it he proposes the idea that Christianity is just a big hoax that has been perpetuated over the course of history on the part of the Church in order to run the world the way they wanted to. So, is there any truth to the claims he makes? I can wholeheartedly answer a definitive 'NO!' to that question.
Brown uses the names of real places and figures in history and then twists the truth about these people and events to promote his own agenda (disproving orthodox/traditional Christianity). A big problem occurs in the sources he uses as his "evidence." The sources he cites have the same evidence/authority as believing that guy who says the Cardinals won the World Series in 2004. Never mind the fact that millions and millions of people saw the results with their own eyes, in an effort to go against the grain Brown relies on that one guy who insists he is right and everyone else is deluded.
The evidence that we have to back up our orthodox Christian beliefs is very similar to the scenario above. Orthodox Christianity is like the 50 million people who saw the World Series and its true outcome with their own eyes. The Da Vinci Code and its sources are like the guy who claims the Red Sox lost. We have thousands upon thousands of copies of the New Testament and the Bible from antiquity written in numerous languages that read the exact same way as the Bible we have today. And that same unaltered New Testament is the testimony of people who witnessed or were instructed by those who did witness the death and resurrection of our Lord Jesus Christ. We have massive amounts of both secular and religious historical testimony that there was a group of believers in the first century that believed Jesus Christ was not only the Son of God but that He was and is God. And that the early church held the very same beliefs that we hold to some 2,000 years later. We can trace our beliefs directly back to the people who knew and hung out with Jesus Christ! Vicar Hemenway