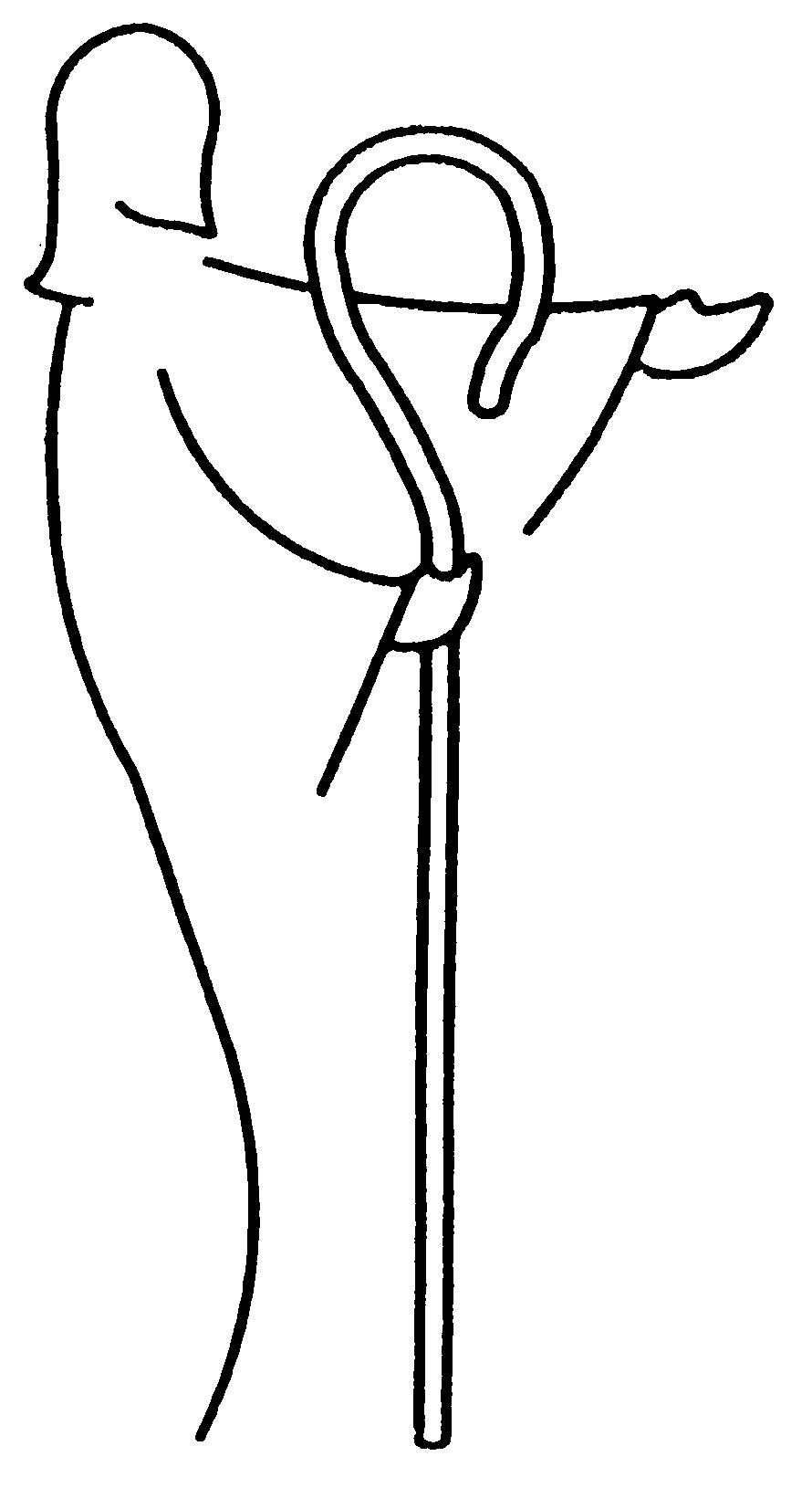 Love in Action
Good Shepherd Lutheran Church
1300 Belt Line Road Collinsville Illinois 62234
618-344-3151 (Church) 618-344-3153 (School) 618-344-3378 (Fax)
Pastors M. Walther & P. Hoft Vol. 28 No. 7 July 2005
---
The Importance of God's Word
A couple of weeks ago I received an e-mail from a man in Poland. He had read an article on our website titled "The Similarities and Differences Between the Lutheran and Catholic Churches." (Click here to read the article.) He noticed that one of the differences between the two churches has to do with the emphasis on God's Word. The Lutheran Church believes that the Bible is the source and the standard for all that we teach in the Christian church. This was the practice of the apostles and has continued throughout the history of the church. However not everyone agrees with this. Other teachings (often called traditions) are sometimes upheld with the same authority as the Bible.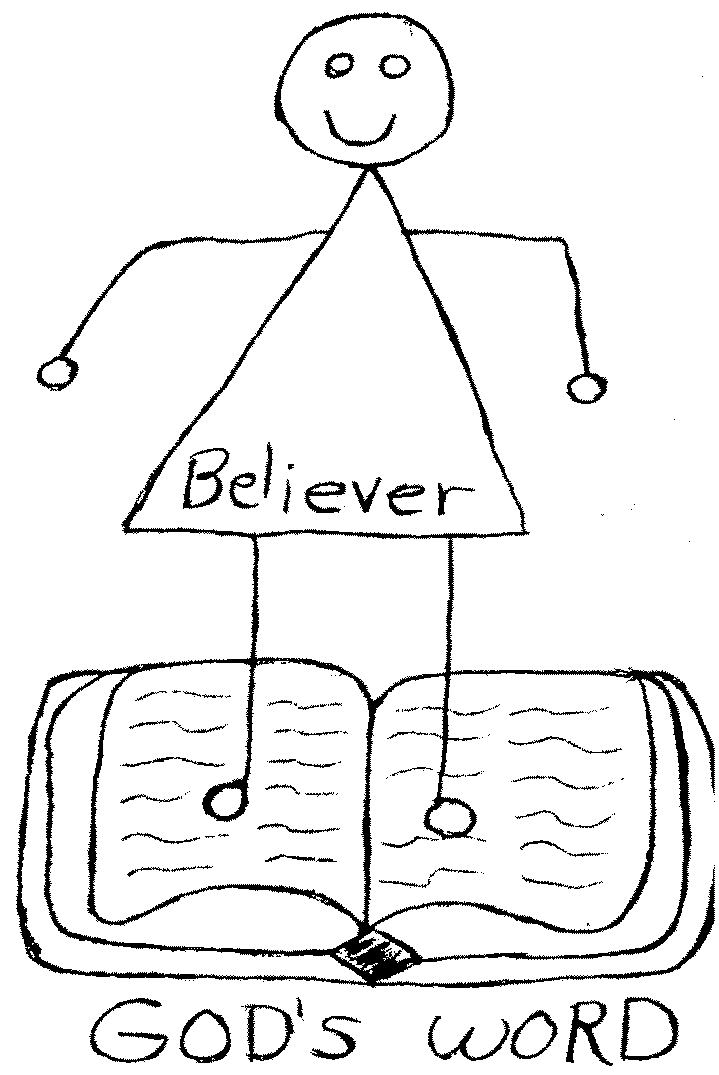 The argument for tradition usually goes like this: Which came first, the Bible or the church? The answer of course is that the church produced the first Bibles. Therefore it appears that the church should be the final teaching authority and should be able to promote other teachings in addition to those in the Bible. However, there is another more important question: "Which came first, the Word of God or the church?" The answer is the Word of God. First comes God's Word, then comes creation. First comes God's Word in Jesus, then come the apostles and the Christian Church. If the Bible is the Word of God, then the Bible is not really the "production" of the church. It comes from God, and we cannot take away from it or add to it. It must be our source and standard for all teaching.

The Bible tells us that people are generally indifferent and uninterested in God's Word (see the Parable of the Sower in Matthew 13.3ff). This indifference showed itself centuries ago when people started focusing on tradition. The indifference continues today when people read all kinds of secular or even religious books but never spend much time reading and meditating on the Bible. But Jesus said, "He who is of God hears God's words" (John 8.47). It is for this reason that we put so much emphasis on God's Word. We urge everyone to meditate daily on God's Word, to receive it in Divine Worship and Bible Classes, and to share it as far and wide as possible. St. Paul said, "Faith comes by hearing, and hearing by the Word of God" (Romans 10.17). We look to God to keep His Word alive in our hearts and in our church.

God's Word is our great heritage / And shall be ours forever; To spread light from age to age / Shall be our chief endeavor. Through life it guides our way, In death it is our stay. Lord, grant, while worlds endure, We keep its teachings pure. Throughout all generations. (Hymn by Nikolai Grundtvig, 1817) Pastor Walther

Vacation Bible School

Come on a grrrreat Safari! Join us July 11 to 15 learning about our King, meet new friends, work on crafts, have fun and snacks from 8:30 to 11:30 am at Good Shepherd Lutheran Church,1300 Belt Line Road, Collinsville, IL 62234. All children 4 years of age by September 1 through those who just completed 7th grade are welcome. For registration or more information visit our Website (www.goodshepherdcollinsville.org) or call Good Shepherd at 618/344-3151.

Note: A suggested donation of $10 to cover the cost of materials will help to support the VBS program for everyone.

Music CDs for those turning in their registrations before June 12th are on the table in the narthex marked with your name. Extra CDs are also on the table for those wanting to pick one up for a small donation.

The offerings collected each day at Vacation Bible School will be used to purchase the VBS materials for the children attending VBS in Kingston, Jamaica.

The Jamaica mission team will also be collecting school supplies to take to Jamaica. Donations of crayons, glue, pencils, construction paper, etc. can be placed in a box in the connecting hallway. Items not used during the week of VBS will be left for the church in Jamaica to use in their Sunday School program.

Church Picnic July 17

Come one and all to the annual church picnic on July 17 from noon until 5 pm. Hamburgers, hot dogs, cotton candy, snow cones, nachos and drinks will be available from 12-5. Games and booths will begin at 1 pm. The inflatable water slide will begin at 2 pm. Please call the church office if you would like to help with any of the activities. Invite your friends and neighbors to enjoy a cost free day of fun and fellowship!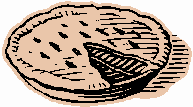 Can You Bake a Cherry Pie, Billy Boy, Billy Boy…
All you pie bakers…..here's your chance to show off your stuff!! The Board of Congregational Life is sponsoring a Pie Baking Contest at the Church Picnic on July 17th. Just bring your pie to the Fellowship Hall on the day of the picnic, along with a copy of your recipe (and name of course), and a "distinguished" (and hungry) panel of pie-eating experts will judge to see who is the "best pie baker at Good Shepherd!" Prizes will be awarded! Any kind of fruit, cream (or any other) pie may be entered. Come join the fun!
Cupcake Decorating Contest…
for Kids
There will be a cupcake decorating contest at the Church Picnic on July 17th for any child within the age ranges listed to participate. Cupcakes and decorations will be provided. Children will be divided into 3 groups: Ages 3 -5; 6-8; and 9-12. You can decorate two cupcakes….one for eating and one for judging. Prizes will be awarded to every child who participates. Be sure to look for the signs and tables when you get to the picnic…..assistance will be available for the little ones.
Upcoming Events
Blood Pressure Screening will be available in the connecting hallway on Saturday Night and Sunday morning, August 6 & 7.
Braille Workers needed for August 11 from 1:00 – 3:00 pm Meet in the Church Parking lot at 12:30 pm, or call Doris Ulkus at 344-7677 for details.
Night at the Muny….There are 20 tickets available for the "Sound of Music" on Friday, August 12th. Performance starts at 8:15 pm. For all who would like to join the group for a picnic supper before the show, meet on the church parking lot at 5:15 pm so the group can go together to choose a "spot" in the park. Please bring your own picnic supper (including drinks). Call the Church office at 344-3151 to make a reservation. Tickets are $13 each, and money must accompany reservation. Don't delay….tickets go fast!
Garden Bounty: If you have an abundance of garden produce and would like to donate it to raise money for the food pantry, please bring it to the Narthex on Saturdays or Sunday mornings. There will be a table to display the fruits/vegetables and a "good will" offering basket for those who wish to purchase the produce. (If you have a very large amount of produce to donate, please notify the Church Office before delivering it.)
Sunshine Corner – Stop by the Sunshine Corner on Saturday or Sunday, July 30 or 31st, and sign a card for our shut-in members. A little note of encouragement, or just your name, on the card will help us show God's love for them.
Youth Groups
Because of the holiday, youth groups will meet on the 2nd and 4th Sundays during the month of July. 5th and 6th grade youth will have a swim party and hot dog supper at Jared Blasingame's house on July 24th from 5-8 pm.
Booster Basketball Booklet
The Booster Basketball Booklet, an annual fund raiser for the Athletic Department, has room for ads until September 15th. The rates are full page $80, half page $40, fourth page $25. Businesses, individuals or families may participate. Call Mr. Bob Mayhew at 345-1405 or at school 344-3153.
Thank You, Vicar Furgeson
Our first Vicarage Program is coming to a close, and we are so thankful to God for sending us Jon Furgeson this year. Jon has been a dedicated servant of the Lord, fulfilling his responsibilities with enthusiasm and dedication. We have all been blessed by his presence among us. He and Alice have been a wonderful addition to our church family.
To show our appreciation for Jon's service and to wish he and Alice much success and happiness in their future endeavors (including a new baby), we are planning a little celebration. The congregation is invited to attend a luncheon on Sunday, July 3rd, in the Fellowship Hall, right after the 10:30 am worship service. There will be a table set aside to gather any monetary or written expressions of thanks and good wishes to the Furgesons. Come and celebrate God's Blessings with Jon and Alice!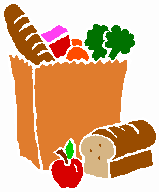 Collinsville Area Ministerial Association
Seeks New Food Pantry Administrator

We are looking for a very special person who would be able to take a leading role overseeing the work of our food pantry. This rewarding work would involve managing the food pantry budget, training volunteers, and raising awareness and financial support. If you know of anyone who might be interested in a position like this, please encourage them to send a resume to Good Shepherd Lutheran Church in Collinsville. They can also contact GLSC for a complete job description.

A Note From the Semlers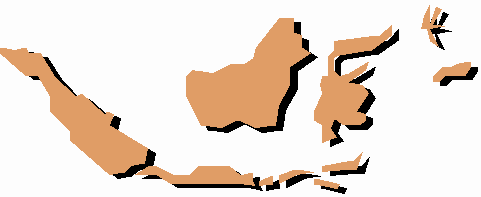 Thank you for the outpouring of love and friendship that we have received during the past eight years—and especially in these last months. We moved to Collinsville after serving as volunteer missionaries in Japan; it is bittersweet to leave so many treasured friends. God has blessed us greatly, and we are thankful to have served here with you.
As we move to Indonesia, we would like to stay in touch through personal correspondence and a regular electronic newsletter. Please send us an e-mail message if you'd like to be on our newsletter list. We ask that you remember us in your prayers, as well as the people we will work among in eastern Jakarta. Many people have asked about our financial support—donations may be made to "LCMS World Mission" and note "Semler support, #50124" on the memo line.
Through our baptism God has given us all the privilege to introduce others to Jesus their Savior. There are many ways that you can partner with us in God's mission in Indonesia—and we are grateful for your partnership in the Gospel. We look forward to worshiping with you next summer when we return during the school break.
Sincerely in Christ,
Eric, Karin, Gavin, and Elena Semler
Semler c/o Sekolah Pelita Harapan
JL. Dago Permai No. 1
Komplek Dago Villas
Lippo Cikarang, Bekasi, 17055
INDONESIA
Does God Still Discipline?
Those who read the Bible may wonder if God still disciplines His people like He did in the Old and New Testaments. We may wonder if He still punishes disobedience like He did in Egypt sending the ten plagues or when He destroyed Sodom for their sinful rebellion.
God certainly continues to discipline, chastise, instruct, correct, teach, and point us back to Him and His goodness and salvation. As one writer puts it, "He may use a display of His unsurpassed wisdom and power in the comet, eclipse, thunder storm, earthquake, tornado, volcano eruption, and other disasters, to call us to recognize that He is Creator, Almighty God, to clearly see His "eternal power and divine nature" (Rom. 1:20), and that we are His weak, sinful creatures dependent upon His grace, mercy and help. We are to see that He is an awesome God from the universe, the stars, sun, moon, the seasons and how that all works together (Psalm 19). God also allows illness and disease to humble us, turn our attention to Him and to the eternal things He has prepared for those who love Him. (Rom. 8:28). As a father disciplines his children for good, so our God disciplines us for our good (Heb. 12).
Yet, it is also important to know that hardships and trials are not necessarily penalties of past sins. Our Lutheran Confessions make this profound and beautiful statement:
When in the midst of troubles terrified consciences see only God's punishment and wrath, they should not feel that God has rejected them but they should be taught that troubles have other and more important purposes. They should look at these other and more important purposes, that God is doing his alien work in order to do his proper work [i.e. applying the law to drive us to the gospel!], as Isaiah teaches (Is. 28:21)... Therefore troubles are not always penalties for certain past deeds, but works of God, intended for our profit, that the power of God might be made more manifest in our weaknesses..." (Ap. XII.158-60).
The greatest work of God, of course, is the cross of Jesus. The Son was sent by the Father, to take on our flesh, suffer and die, for us. What appeared to be the greatest evil (the Son of God dying on the cross), is in fact the greatest good (eternal life won for all).

Why does God allows tragedies and difficulties in our life? This is hard to know. But we do know that everything is purposeful. And God works through suffering for our good. We see that in Jesus. All afflictions ought to drive us to Jesus. When they come upon others, we as Christians are filled with compassion to assist those in need. Pastor Hoft
Official Acts
Baptisms (Children): Elena Sandra Semler, Andrew Timothy Goffinet
Confirmation (Adults): Brandy Sue Allard, Jeffrey Thomas Moeller, Tanya Suzanne Potter
Profession of Faith: Kevin Austin & Gayle Louise Keiser
Received Through Transfer: Sarah Stock from Trinity, Cape Girardeau, MO
Marriages: Nicholas Scott Daniels and Jessica Marie Jones; Aaron Stanley Gingrich and Kacy Lynn Mullen; Paul Andrew Hudzik and Kelly Ann Griffith
Funerals: Clarence W. West, Dorothy F. Vogt
Souls: 1,666 Comm.: 1,324
---
2005 VACATION BIBLE SCHOOL REGISTRATION
Vacation Bible School Date: July 11-15 Hours: 8:30 - 11:30 A.M. Monday B Friday
Classes are for children who will be 4 by Sept 1 through those just completing 7th grade.
_____I will be a teacher _____I will help with crafts
_____I wish to serve as a teacher's helper _____I will assist with registration
_____I will help with refreshments _____I will donate cookies
_____I am willing to baby sit (the nursery is for the children of VBS teachers and helpers)
_____I will donate $_____to defray expenses
ADVANCE ENROLLMENT FORM
NAME AGE GRADE COMPLETED THIS SPRING
1. ________________________________________ ____ ____________________
2. ________________________________________ ____ ____________________
3. ________________________________________ ____ ____________________
Parent's Name:___________________________ Address:_____________________________________
Work or Emergency Phone:____________________ Home Phone:_____________________________
Family Church:______________________________ To be brought by:__________________________
Note: A suggested donation of $10 to cover cost of materials will help to support the Vacation Bible School program for everyone.
Those turning in their registrations by Sun., June 12, will receive a free VBS music CD.