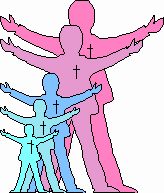 Love in Action
Good Shepherd Lutheran Church
1300 Belt Line Road Collinsville Illinois 62234
618-344-3151 (Church) 618-344-3153 (School) 618-344-3378 (Fax)
Pastors M. Walther & P. Hoft Vol. 27 No. 7 July 2004
---
Pray for the Lutheran Church-Missouri Synod
Every three years our church denomination, the Lutheran Church- Missouri Synod, has a national convention. It's a time for worship, nurture, inspiration, fellowship and the communication of vital information. It's also a time when the church turns to the Lord for direction and guidance for the future. Important decisions for ministry and mission are made based on the prayerful study of God's Word.
The 2004 convention takes place this month in St. Louis. Therefore, I thought I'd share with you in a general way some of the key issues that may be discussed at this gathering of pastors and laypeople. These are issues that are certainly worth praying about in your personal devotions as the time of the convention draws near.
1. Faithfulness to the Word of God
Pray that our church body would continue to uphold the prophetic and apostolic Scriptures as the sole rule and norm for doctrine and practice. Lutheran pastors and congregations must be serious about studying the entirety of Scripture whose center is Jesus Christ. God's unchanging Word cannot be compromised in this ever changing world.
2. Working for Peace and Unity
Pray that all servants of God would work toward peace and unity under our one Lord Jesus Christ, the Prince of Peace. Because the church is made up of sinners in need of grace, the struggle for unity has always been a challenge. As conflicts arise, pray that differences may be resolved in a God pleasing way and that people might have the courage to talk to one another openly and honestly on the basis of God's Word. God's people must make use of the precious gifts of confession and forgiveness.
3. Valuing the Gift of Worship
Pray that the church would recognize the rich blessings of worship. Worship is not primarily what we do but what God does for us through His Word and Sacraments. Therefore, the message that is proclaimed and the words that are sung must contain rich Gospel substance that is not watered down.
4. Commitment to Solid Lutheran Education
Pray that the Synod would continue to uphold its great heritage of solid Lutheran education in its grade schools, high schools, universities, and seminaries. Our Lutheran educators need our prayers and encouragement as they teach our children. False teachings such as evolution must be refuted in our schools with the truth of the Bible.
5. Passion for Evangelism and World Mission
Finally, pray that all people of the church would be intent on the salvation of souls. Sincere zeal for the lost, however, cannot be separated from our commitment to Lutheran doctrine. We are called to support the work of missions with our God-given resources and with our Christian witness. Pray that the Light of Christ would break through the darkness of unbelief.

Men's Morning Bible Study
Join us each Monday morning for men's Bible study from 6:30 to 7:30 a.m. We are currently studying the Book of Romans.
Good Shepherd Website
Have you looked at the Good Shepherd website located at www.goodshepherdcollinsville.org? Here you can find the electronic versions of the newsletters, news and information from the bulletins, sermons, Bible studies, and links to other good websites.
Vacation Bible School
July 19-23
Special Evening Session
This year's Vacation Bible School will include an evening session beginning Sunday, July 18th. At this session the parents will have an opportunity to go over the lessons and themes that the kids will be learning the next day. We will also be learning the VBS music. Make VBS an uplifting spiritual experience for your whole family this year! A registration form is included in this newsletter.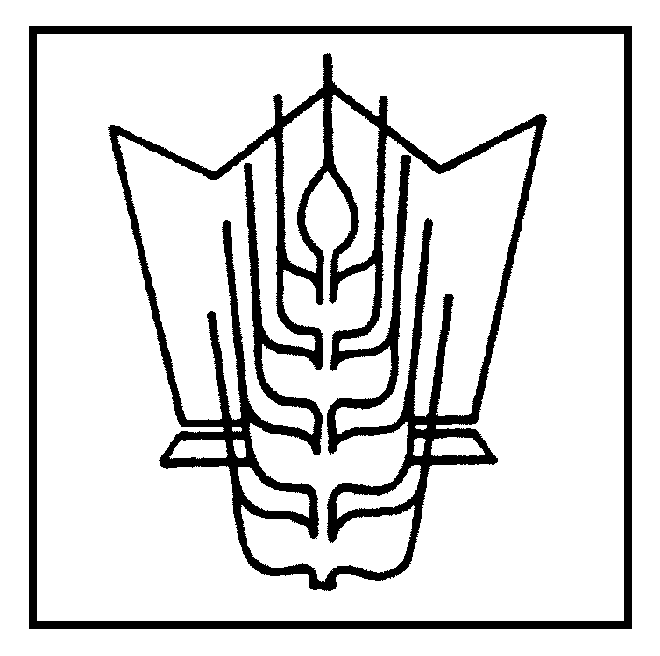 What is "Simply Giving"?
A Program by Thrivent Financial for Lutherans
"Simply Giving" is an automated giving program designed to help conveniently and consistently giving to Good Shepherd's general fund through a preauthorized transfer from your bank account directly to Good Shepherd's bank account.
Your giving is strictly confidential.
Your giving will be transferred on the date you designate and as frequently as you designate.
You can change the amount or transfer date of your giving at any time.
Especially during the summer months our level of giving traditionally drops off. "Simply Giving" helps keep up giving through this time of travel, vacation and other activities.
"Simply Giving" applications are available in the Narthex and in the Church Office. If you have questions please contact Parish Administrator, Marty Hoffman in the Church Office 344-3151.
Women's Day of Renewal - 2005
Is the Lord tugging on your heart to get involved? Do you want to serve the Lord in some way but don't know how or what to do? Or, if you have attended a WDR in the past and want to help? There are many jobs and tasks that are completed throughout the year. Some tasks require a great deal of time; some only require a few hours. If you answered yes to only one or all of the above questions and are interested in helping with the 5th Annual Women's Day of Renewal, please contact Terri Blasingame, home: 618.344.0831, e-mail: blasingame@charter.net.
Youth News
Due to the many activities this month, the youth groups will only meet on Sunday, July 11 at its regular time of 7-8:30 p.m.
For those attending the National Youth Gathering in Orlando, mark your calendars for these important dates:
Wednesday, July 7 is a special meeting for the youth and their parents. Parents need to bring medical insurance cards and important information in order to complete forms. (7-8:30 p.m.)
Sunday, July 11 is a regular youth night. Following this meeting the youth going on the gathering will stay for pre-gathering Bible study which will conclude at 9 p.m.
Thursday, July 22-29 is the Gathering in Orlando, Florida. We depart around 11 p.m. on July 22 and return around sunrise on July 29.
Thursday, August 5 the youth will give a presentation to the LWML meeting at 7 p.m. in gratefulness for their financial support toward the trip.
Pictorial Directory
The time is now!……to sign up for you or your family's photo session for the new 2004 Church Pictorial Directory!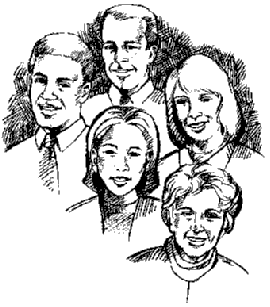 Photo Sessions will be held on the following dates/times:
August 2, 3 and 4th (Monday, Tuesday, Wednesday)………….3:00 p.m. – 9:00 p.m.
August 16 thru August 20 (Monday thru Friday)………….…... 3:00 p.m. – 9:00 p.m.
August 21 (Saturday)………………………………………… 10:00 a.m. – 4:00 p.m.
August 30, 31st (Monday and Tuesday)…………………..…. .3:00 p.m. – 9:00 p.m.
September 1 (Wednesday)………………………………..….. 3:00 p.m. – 9:00 p.m.
September 20, 21st (Monday and Tuesday)………………..….3:00 p.m. – 9:00 p.m.
Check your calendars, choose a date best suited for your family, and sign up as soon as possible to insure that you have a convenient time set aside for your portrait.
Sign-up sheets will be available in the connecting hallway, next to the Narthex, on the following dates:
June 26, 27; July 3, 4; July 10,11; July 17,18; and July 24, 25.
Families with college students will want to set an early August date before they return to school.
Families with members who are active in the Armed Services:
A special page will be set aside in the Pictorial Directory to honor our members who are in the Armed Services. Please provide a uniformed picture of your family member to be included on this page. You may drop it off in the church office by September 1, 2004.
Brochures explaining the photo session process will be available at the time of sign-up, which should answer most questions. If additional information is needed, you may contact Kathy Bohnet (345-5086), Pat Hoffmeier (288-3684) or Mary Jane Wade (344-3217).
Remember that each family will receive a complimentary directory PLUS an 8 x 10 portrait of their family!
A pictorial directory helps preserve this special time in the life and ministry of our church. It introduces our church to new members, to friends, and to the community. Come help celebrate our church family and strengthen the bond within our congregation by making a commitment to be a part of this directory.
Official Acts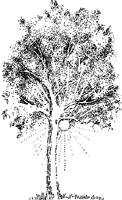 Baptisms (Children): Evelyn Faith McGlasson, 6/12; Ashley Lorraine King, Elizabeth Kay King, Sydney Lynn King, 6/13
Baptism (Adult): Pearl Nadine Hawkes
Received Through Transfer: Jon & Georgia Lostutter from St. John, Granite City; IL; Jennifer Harbaugh from Friendship Lutheran Church of Joy, Champaign IL; Paul, Kimberly, Kara, Shelby & Gideon Stark from Epiphany, Pearland, TX
Marriages: Matthew Arthur Parker and Jami Michelle Struble; Harry Richard Anson, Jr. and Carlene Lela Wirth; Robert Adam Boehner and Heather Kathleen McCubbins; Harold Joseph Schmeling and Deborah Ann Daniels; Chad Steven Asprooth and Erin Lisabeth Zukosky
Funeral: Jean L. Vesper
Souls: 1,582 Comm.: 1,275
Prayer Service Friday, July 16
We invite you to a special prayer service on Friday, July 16, at 7:00 p.m. for those suffering various illnesses and difficulties in their life. Just as we highlight the names of those who are ill in our Divine Service, so in this service we give special attention to these needs with Scripture and prayer. We look to God's many promises of healing and restoration as well as to His support to endure tribulation and affliction as it serves His purpose in His kingdom.
We also have a potluck fellowship meal at 6:00 p.m. Everyone is invited to attend.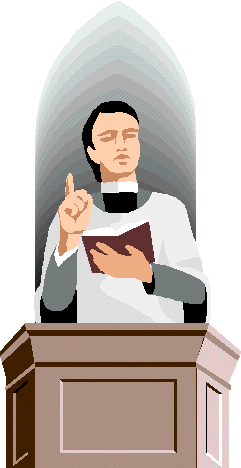 What To Do During A Sermon
What can we do to get more out of the Sunday sermon? Here are a few tips on how to really listen to a sermon.
Pray for the preacher and for yourself. Ask that the Holy Spirit use God's Word to help both of you grow up into Christ.
Listen for both Law and Gospel. What sins do you need to confess in connection with this text? What assurances does God give here and in other places in the Bible?
Open your Bible and follow along with the text. Note the precise words and concepts in the verses as the pastor points them out.
Jot notes about the two or three main points of the sermon. Occasionally you may want to respond in writing to the pastor with questions for further clarification, thanks, or criticism.
Share Your Heart and Home
The SHARE! High School Exchange Program needs local volunteer families to host an International exchange student for the 2004/2005 school year. Students from over 25 countries will live with these host families and attend local high schools for either one semester or the full school year. Host families provide a bed, meals, as well as friendship, understanding and a genuine desire to share the American way of life with a youngster from overseas. There is no "ideal" family. All families - those with small children or teens, "empty nest" families or those with no children, retired couples, and single-parent families - are encouraged to open their home. The students will arrive in early August. They speak English, are covered by medical insurance and have spending money for their personal expenses. Families are able to review student applications and select the student they feel will best match their own interests. The SHARE! High School Exchange Program is sponsored by Educational Resource Development Trust (ERDT). For more information about hosting, please call Terese Galey at 800-772-3738.
(This could be a good way to share your Christian faith and life with someone! - Pastor Walther)
Prayer Chain
"What a privilege to carry everything to God in prayer," to follow His command: "Be faithful in prayer" (Rom. 12:12). Good Shepherd's Prayer Chain is in its 21st year and it includes 33 families who receive and make phone calls and PRAY when a special need arises. Prayer is trusting God, putting our cares, concerns and sins into His divine hands and accepting the peace and forgiveness He alone provides. He is faithful to hear and to answer our prayers. Be a part of the Prayer Chain or request a prayer by phoning the church office at 344-3151 or Carolyn Ashcraft at 345-4260.
Mission Guild July 12
Alaska Mission Trip
Mission Guild for Lutheran Women meets at Good Shepherd at noon on Monday, July 12. The program will be presented by Elizabeth Rincker and seminarian Matthew Wurm. They were participants in the Concordia University Irvine mission trip to Alaska in January.
Anyone interested in attending is invited--you need not be a member to attend. A luncheon will be served by the Good Shepherd Ladies.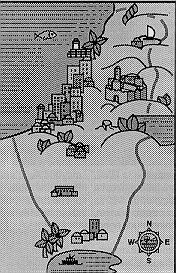 Trip to Israel
Pastor Walther is preparing to lead a group of interested people on a trip to Israel November 11-21. This trip will include visits to Caesarea where Pontius Pilate was headquartered… Galilee where Jesus did so much of His teaching… The Dead Sea where you can experience the Judean wilderness… and Jerusalem where Jesus completed His work of salvation for us. The cost of the trip is $2029 per person. This includes airfare (leaving from St. Louis), all hotels and service charges, and two meals a day. If you would like more information, call the Church Office at 344-3151.
Vacation Bible School Registration

Most of the major building construction is completed around Good Shepherd. This summer during Vacation Bible School we will learn about how God builds His church in Christ Jesus. This year Good Shepherd is offering two opportunities to attend Vacation Bible School. You are encouraged to register for both if possible. If not, we hope to see you at either one. Just as the children are encouraged to invite their friends and neighbors, the adults are encouraged to do the same!

2004 Vacation Bible School Registration

Vacation Bible School Date: July 19-23 Hours: 8:30-11:00 AM Monday-Friday

Classes are for children who will be 4 by Sept 1 through those just completing 7th grade.

____I will be a teacher ____I will be a classroom helper ____I will help with crafts

____I will assist with registration

____I will help with refreshments ____I will donate cookies

____I will donate $____to defray expenses

____I am willing to baby sit (the nursery is for the children of VBS teachers and helpers)

Name Age Grade Completed this Spring




1. ___________________________________________________________________________________

2. __________________________________________________________________________________

3. __________________________________________________________________________________

Parent's Name: _________________________________

Address: ____________________________________________________________________________

Home Phone: ________________________ Work or Emergency Phone:_____________________

Family Church: ______________________ To be brought by:_____________________________

Note: A suggested donation of $10 to cover the cost of materials will help to support the Vacation Bible School program for everyone.

EVENING FAMILY VACATION BIBLE SCHOOL REGISTRATION

Date: July 18-22 Hours: 7:00-8:30 PM Sunday-Thursday

The entire family will meet in the church for the first 30 minutes. The children will then go downstairs and outside to play and do activities in a very informal setting. The adults (High School on up) will continue with a Bible study. The children will study the same story more in-depth at our traditional VBS time the following morning.

Names of adults attending:_______________________________________________________________

Address: ___________________________________________________________________________

Names and ages of children attending: _____________________________________________________