Love in Action
Good Shepherd Lutheran Church
1300 Belt Line Road Collinsville Illinois 62234
618-344-3151 (Church) 618-344-3153 (School) 618-344-3378 (Fax) Pastor Michael Walther Pastor Peter Hoft Vol. 26 No. 7 July 2003
_____________________________________________________________________________________________

Ministry in the Armed Forces

On June 29th we honored one of our long-time members, Chaplain Ernest Wentzel, for his 50th anniversary in the Pastoral Ministry. Shortly after his ordination in 1953 he entered the United States Army Chaplaincy at Fort Benning, Georgia. For the next twenty years his overseas tours have included two years in England, one year in Germany, one year in Korea, one year in Vietnam, three months in the Dominican Republic, and three more years in Germany. In 1973 he returned to the U.S. where he served as Division Chaplain of the 3rd Infantry Division and Staff Chaplain of the 7th Signal Brigade. When Chaplain Wentzel completed his military service in 1973 he continued to serve his country and church through various programs in the Armed Forces Commission of the Lutheran Church- Missouri Synod.

There are more than 200 Lutheran (LCMS) chaplains who minister to nearly 1.5 million young men and women on active duty in our Armed Forces. Chaplain Rodger R. Venzke, Director of LCMS Ministry to the Armed Forces writes, "Theyíre enjoying a unique ministry thatís quite different from that of a civilian parish pastor. Although often physically demanding, the military chaplaincy offers tremendous opportunities for one-on-one ministry among our nationís youth. Itís one of the few ministries in which a pastor literally works, eats and sleeps alongside his parishioners." He continues, " Since the days of the Civil War, The Lutheran Church- Missouri Synod has recognized the unique opportunities to bring the comfort and assurance of the Gospel of Jesus Christ to those who serve in our nationís military. Like St. Peterís ministry to the Roman army officer, Cornelius, in Acts 10, the military chaplaincy is a ministry "outside the box." What a rewarding and far-reaching ministry it is!"

If you have ever thought about serving God as a military chaplain or would just like to learn more about this vocation you may visit this website on the internet. http://mission.lcms.org/armedforces/

Menís Morning Bible Study

Join us each Monday morning for menís Bible study from 6:30 to 7:30 a.m. We are following the "Through the Bible" reading program which covers about 10 chapters of the Bible each week.

Good Shepherd Website

Have you looked at the Good Shepherd website located at www.goodshepherdcollinsville.org? Here you can find the electronic versions of the newsletters, news and information from the bulletins, sermons, Bible studies, and links to other good websites.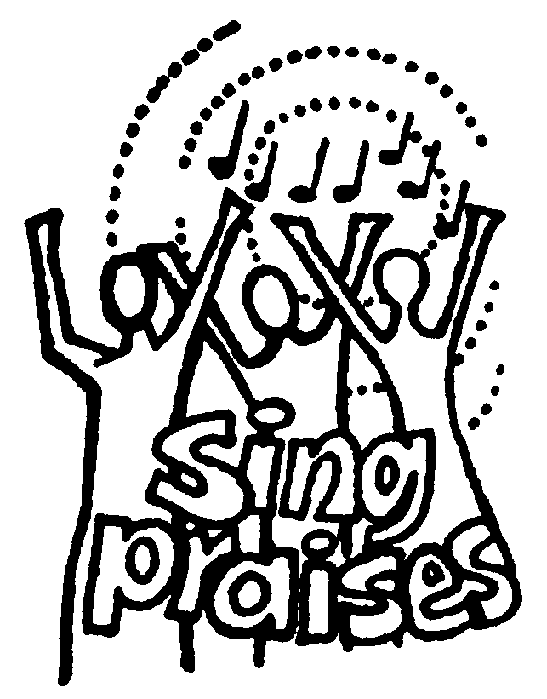 Vacation Bible School
July 7-11
Mark your calendars for VBS this summer. This is a great opportunity for kids to learn about Jesus in a fun and loving setting. There will be special music, Chapel services, Bible lessons, crafts, games, and of course Ė snacks!
Items Needed for VBS Mission Trip
During the week of July 14, a team from Good Shepherd will teach Vacation Bible School to children of the Cree nation in Sandy Lake, Ontario Canada. Please keep this mission effort in your prayers:
∑

Pray that the Holy Spirit will continue to work in the hearts of the Cree children and that God would work through the children to witness to their families.

∑

Ask God to guide the ongoing preparations for the VBS.

∑

Pray for safety for the team as it drives up to Red Lake, Ontario and flies into Sandy Lake.
Following is a list of items that are needed for teaching VBS and for the team. All items should be dropped off no later than July 6.
∑

Craft supplies: 1 roll of streamers (500 ft.) of each-red, orange, yellow, green, blue, purple, 2 hole-punchers, Construction paper-red, orange, yellow, green, light blue, purple, black, 200 small safety pins, cotton balls, 9 inch paper plates and small paper plates, clear contact paper, craft feathers, crayons, rulers

∑

Food: Instant oatmeal, Cup of soup, Bags of tuna, Ramen noodles, Boxes of Macaroni and cheese, Tea bags, coffee bags, Plastic jars of peanut butter and jelly
Mission Guild for Lutheran Women
Good Shepherd will host Mission Guild at Noon on July 14. You need not be a member to attend. A free will offering is collected for the luncheon.
Pastor Walther will speak about his recent trip to Israel. Come and hear this informative, interesting talk. A short business meeting will follow.
Eye Glasses
Thank you for the continuing donations of eye glasses. Sixty-five pair were recently sent to Lutheran Hour Ministries to be distributed in foreign countries. Please also continue to save greeting cards for prison ministry and wrapped soap to be sent overseas by Lutheran World Relief. Your help with these projects is much appreciated.
Use the following schedule to read through the Bible in one year. Try to use a study Bible with a good introduction to each book. The Concordia Study Bible is available for purchase in the Church Office. The cost is $30.

Lutheran Womenís Missionary League
July Meeting - July 17th, 7:00 p.m. in Fellowship Hall - "So What Happened at the National Convention??" ..........Come and find out! There were several members who attended the Convention this year, and they want to share the "happenings" with not only members, but all women of the church. They have put together a slide presentation showing their participation in many of the events. They also want to pass along the plans being made to carry out HIS work in the coming year....and share with each of us the spiritual uplifting they received as a part of this group of Christian women who gathered to praise GOD. (The presentation will last approximately one hour....and there will be no refreshments.)
Let us Hear From You - Planning will begin soon on our own LWML meeting programs for the 2004-2005 year. Please prayerfully consider what you would like to have included.....even if it is something we have done before.....and pass these ideas along to either Terri Blasingame or Mary Jane Wade.
August Preview - We are blessed to have Quinten Nuttmann, Seminarian, to lead a Bible Study at our August 7th meeting. Hostesses are: Karen Rust, Lucy Thompson and Sue Peterson. Carolyn Ashcraft will give the opening devotion, and Donna Kober the Mite Box devotion. You won't want to miss Quinten's message.....so plan to come, and bring a friend!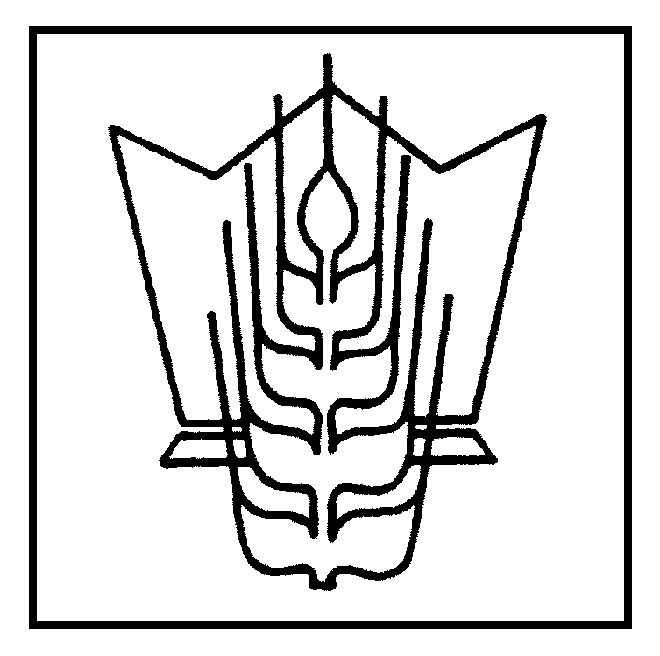 What is "Simply Giving"?
A Program by Thrivent Financial for Lutherans
"Simply Giving" is an automated giving program designed to help conveniently and consistently giving to Good Shepherd's general fund through a preauthorized transfer from your bank account directly to Good Shepherd's bank account.
Your giving is strictly confidential.
Your giving will be transferred on the date you designate and as frequently as you designate.
You can change the amount or transfer date of your giving at any time.
Especially during the summer months our level of giving traditionally drops off. "Simply Giving" helps keep up giving through this time of travel, vacation and other activities.
"Simply Giving" applications are available in the Narthex and in the Church Office. If you have questions please contact Parish Administrator, Marty Hoffman in the Church Office 344-3151.
Stewardship
"God's Stewards Are Uniquely Singular, Yet Profoundly Plural" is the fourth of eight Biblical Stewardship Principles currently in use in The Lutheran Church--Missouri Synod. What does this principle mean? It means that God's stewards recognize that their lives are not solo performances but are personal responses to God, lived out within the community of faith to benefit the whole world.
Some stewards like to think that whatever they do, whether it's the giving of money, time, or energy, is just between them and their Lord. Maturing stewards know better. Maturing stewards recognize that what they do is a personal response to God, but it's more than that. It is living out the Christian faith within a community of believers to benefit others, including those who are not part of that community of believers. Therefore, maturing stewards are willing to generously contribute their money, time and energy to their congregations and the communities where they live, work and play. With St. Paul (Romans 12:4-5) they affirm that "just as each of us has one body with many members, and these members do not all have the same function, so in Christ we who are many form one body, and each member belongs to all the others."
Special Thanks
Among the many responsibilities of the Board of Church Property is the maintenance of the church and school grounds. Each year it takes a lot of hard work by a lot of faithful members to keep the lawn, flowers, shrubs, and trees in tip-top shape. Although these people work diligently in the background, we would like to say a "special thanks" to this year's volunteers for helping to make our church a beautiful place of worship.
Archie Schoenbeck Don Brune
Cliff Meissner Fritz Mirly
Mike Scaggs Jim Taylor
Fred Schmedeman Harold Ulkus
Shirley Wentzel
There are others who also give of their time to help out with the gardening and grounds keeping as the need arises, and to those members we also express our gratitude.
If others in the church would like to be included on this volunteer list, please call either Archie Schoenbeck at 288-6373 or Jerry Wudtke (Chairman Board of Church Property) at 345-0338.
Official Acts
Baptisms (children): Anna Elise Hendricks, 5/24; Tyler Jacob Klaustermeier, 6/22
Received Through Transfer: Gina Kalika from Trinity, Edwardsville, IL; James, Pamela & Matt Parker from St. Paul, Troy, IL; Scott, Tiffani & Braden Dyer from Our Redeemer, Carrollton, IL; Mark & Kristy Bridges from Grace, Fairbury, NE
Marriages: Jeffery Allen Cain and Rita Ione Roedger
Souls: 1,660 Comm.: 1,302
2003 VACATION BIBLE SCHOOL REGISTRATION
Vacation Bible School Date: July 7-11 Hours: 8:30 - 10:30 AM Monday - Friday
_____I will be a teacher _____I can play piano or organ
_____I wish to serve as a teacher's helper _____I will assist with enrolling
_____I will help with refreshments _____I will assist with transportation
_____I will help with crafts _____I am willing to babysit
_____I will donate $_____to defray expenses _____I will donate Kool-aide, juice, cookies, etc.
ADVANCE ENROLLMENT FORM
NAME AGE GRADE COMPLETED THIS SPRING
1. ________________________________________ ____ ___________________________________
2. ________________________________________ ____ ___________________________________
3. ________________________________________ ____ ___________________________________
Parent's Name:______________________________ Address:__________________________________
Work or Emergency Phone:____________________ Home Phone:_______________________________
Family Church:______________________________ To be brought by:___________________________
Note: A suggested donation of $10 to cover the cost of materials will help to support the Vacation Bible School program for everyone.