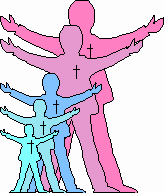 Love in

Action

Good Shepherd Lutheran Church

1300 Belt Line Road Collinsville Illinois 62234
618-344-3151 (Church) 618-344-3153 (School) 618-344-3378 (Fax) Pastors M. Walther & P. Hoft Vol. 24 No. 7 July 2001
___________________________________________________________________________________________

Headed for Higher Ground

What do the words "jambalaya," "French Quarter," and "The Big Easy" all have in common? If you thought of the city of New Orleans then you are correct. New Orleans (properly pronounced "Níawlins"), is the site of the National LCMS Youth Gathering which is being held at the end of this month. For the last year now, many of our senior high youth have been preparing for this big event. They have been washing cars on Saturday mornings, selling Sunday lunches after church, having a trivia contest, and doing many other fundraising efforts, and now the event is almost here. A special thanks goes out to all who have helped us make this possible!

The theme for this gathering, "Higher Ground," is inspired by the levees that surround the city of New Orleans and protect the city located below sea level from flooding from the Mississippi River on one side to Lake Pontchartrain on the other. Similarly, we as Christians look to Godís higher ground. We do not hang our heads low as if we were hopelessly trapped by the pitfalls of this world. Instead, we lift them up, fixing our eyes on Jesus. His love, grace, forgiveness and mercy keeps us dry from the flooding effects of sin, death and the devil. St. Paul writes in his letter to the people at Colossae,

"Since then you have been raised with Christ, set your hearts on things above where Christ is seated at the right hand of God." (Col. 3:1)

This month, please pray for the safety and spiritual growth of our 38 youth and 6 adult chaperones who will be venturing down to the gathering on July 27. This will surely be a memorable experience for them all.

Vacation Bible School
July 23-27

Each summer our church dedicates an exciting, faith-filled week to our youth and the children of our community. Each day, from 8:30-11:30 a.m., kids from Pre-school age to 7th grade, experience several activities: Gospel-centered lessons, singing in chapel, creative drama, crafts, games, and snacks.

This year the theme is "Mystery Mansion: Unlocking Godís Truth." This all-new VBS will lead kids from one puzzling mystery to the next as they learn that they are Godís heirs through Jesus. Along the way, they will unlock Bible-based clues and stumble upon a surprise ending!

This special program depends upon the Christian service of our church family. If you would like help out this year, July 23-27, as a teacher, teacher-aide, craft-helper, kitchen-helper, please contact the church office.

Empty cereal boxes & 16-20 oz. soda or water bottles with lids are needed for a craft project for Vacation Bible School. Please place the boxes & bottles in the designated container located in the hallway next to the Narthex. Any questions, call Vicki Pfaff - 346-1022. One of this year's craft projects for 6-8th graders is tie-dying. Please plan to bring a laundered, (no fabric softner), white T-shirt to class. Thank you.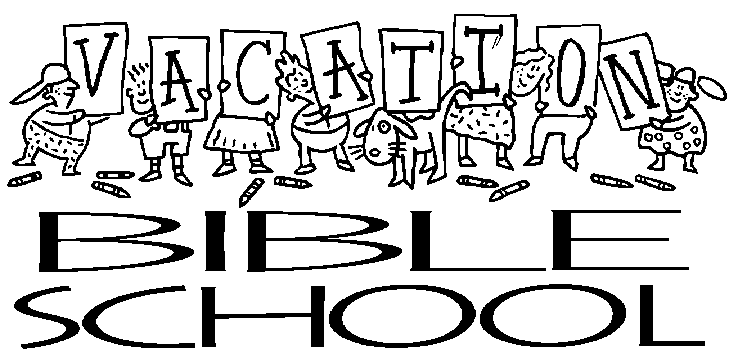 Menís Morning Bible Study
Join us each Monday morning for menís Bible study from 6:30 to 7:30 a.m. We are following the "Through the Bible" reading program which covers about 10 chapters of the Bible each week.

Good Shepherd Website
Have you looked at the Good Shepherd website located at www.goodshepherdcollinsville.org? Donít assume that because you are a member there is no reason to visit the site. One of the primary purposes of the site is to provide information for people who may be moving to the community or are otherwise looking for a church home, so there is a lot of general information about Good Shepherd and many photographs. In this sense it is an outreach tool. But we also want the website to be a valuable continuing resource for Good Shepherd members. Are you at the office and canít remember what time or whether or not you have a meeting? Check the website, the monthly Calendar is there. Maybe you were out-of-town or otherwise unable to attend church; the Bulletin announcements from that weekend are on the website. (Look for the link on the News page) Our monthly newsletter, Love In Action, is on the website and we will keep the back issues available beginning with January, 2001. We have also added The Meyer Minute to the site. This is a Real Audio devotional by former Lutheran Hour speaker Dr. Dale Meyer who is a frequent guest preacher at Good Shepherd. It is a short, topical, scriptural devotion which is new every Monday, Wednesday and Friday. There are many sermon texts of recent sermons if you want to more closely consider a message that you have heard. Look on the Education page for other articles by Pastor Walther which can help you to deepen your knowledge of the Bible and our Christian faith. Check the News page frequently for information about important events at Good Shepherd and links to new things on the website. Also, please feel free to give us your suggestions about things we could do to make the website more interesting and useful for you.
Care Notes
Care notes are now available in the rack in the connecting hallway. Please feel free to take these as needed or share with others. We ask that as good stewards, you recycle those notes you no longer wish to keep. Please place them in the Care Notes Box on the counter in the connecting hallway.
Ladies of the Congregation: BLESSED EXPECTATIONS will be starting this fall. Watch for more information.
Youth Gathering
Members of the Senior High Youth Group will be attending the National Lutheran Youth Gathering in New Orleans, LA July 27-August 1. They would like to thank all who supported the fundraising for this trip and ask that you keep them in your prayers during this time. Upon their return on Sunday, August 5, the congregation, family and friends are invited to join the participants as they celebrate and share their experiences. Please plan on joining them at 3:00 p.m. in the Fellowship Hall. Dessert and punch will be served. There will be no F.R.O.G. meeting that evening.
Mission Guild for Lutheran Women July 9 at Good Shepherd
Pastor Wally Hischke, guest speaker, will share some of his experiences during his recent three months in South Africa. All ladies are invited to this noon luncheon. Reservations are not required. Invite a friend to join you for this interesting presentation.
Quilters Need Fabric
If you have used sheets, drapes, or other large pieces of fabric, the quilters are in need of them for backing material for Lutheran World Relief quilts. About 100 tied quilts are made for Lutheran World Relief each year. Materials may be taken to the church office or directly to the quilters in the fellowship hall on Thursday mornings. Thank you for sharing for this worthwhile project!
Good Shepherd Cookbooks
In 1999 the LWML ladies produced a great cookbook to commemorate the 40th anniversary of Good Shepherd. The cookbook was a reproduction of the famous cookbook of 1959 which was noted for its great recipes. New recipes were also added. Each portion has a separate index - two cookbooks in one! Several copies are left and are being offered at a reduced price of $10.00 or two for $15.00. These cookbooks make excellent gifts. They are available in the church office or ask one of the LWML ladies on Sunday morning.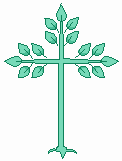 Sowing and Growing
Please join the Board of Christian Day School in thanking the Sowing and Growing Core Committee: Vikki Pfaff, Meta Cathcart and Cherlyn Fuhrmann and their volunteers for implementing this program and their continued hard work. Congratulations on a very successful first year! If you would like to learn more about Sowing and Growing and how a percentage of your household purchases can be applied toward tuition or the schoolís general operating fund, please ask these wonderful ladies in the hall outside the Narthex on Sunday mornings.
Academic Opportunities for all MELHS Students
Metro-East Lutheran High School was designed as a parish-based high school to serve students from the association congregations as well as any family interested in providing a Christ-centered program for their children. Devotions, chapel, Christian counseling and emphasis on applying Godís Word to all parts of school life are a primary focus.
Lutheran High provides a challenging academic program for the aggressive student and also makes provision for the student of general ability. The school is recognized by the State of Illinois and is accredited by the North Central Association of Colleges and Schools. The core curricular disciplines include the following courses:
Religion: Old Testament, New Testament, Christian Doctrine & Comparative Religions, Family Life, Ethics and Morals are the offerings of the Religion program.
English: Regular and Honors sections are offered at all grade levels. Grammar,Writing, Thinking, Speaking Literature and Research Papers are emphasized.
Science: Biology, Honors Biology, Advanced Biology (Anatomy, Physiology, DNA/Bio-Tech/Micro-Bio), Chemistry, Honors Chemistry, Honors Chemistry II (Inorganic and Organic) and Physics (II) are offered.
Mathematics: Algebra I, Geometry, Algebra II, Pre-Calculus and Calculus are offered. Business Math is also offered through the business curriculum. (Pre-Calculus and Calculus are designated honors courses.)
Social Studies: Civics, Geography, U.S. History, Ancient History, Modern History and Psychology are offered. Economics is offered through the business curriculum.
The curriculum also includes Fine Arts, Business, Foreign Language, (up to four years), and Physical Education. Twenty-four credits are required for graduation. The schedule provides opportunity for completing twenty-eight credits. Band is offered during a "0-hour" period to avoid scheduling conflicts for students interested in band participation.
Collinsville Area Ministerial Association Prayer Breakfast
September 4
Tickets are available for the second CAMA prayer breakfast featuring recording artist Jim Weber. The breakfast is held at the Gateway Center from 6:30 to 8:00 a.m. Breakfast will be served starting at 6:15 a.m. The cost is $8.00. Tickets are available at the church office (344-3151).
2001 VACATION BIBLE SCHOOL REGISTRATION
Vacation Bible School Date: July 23-27 Hours: 8:30 - 11:30 AM Monday - Friday
Children need to be 4-years-old by September 1st up to and including students entering eighth grade this fall.
_____I will be a teacher _____I can play piano or organ
_____I wish to serve as a teacher's helper _____I will assist with enrolling
_____I will help with refreshments _____I will assist with transportation
_____I will help with crafts _____I am willing to babysit
_____I will donate $_____to defray expenses _____I will donate Kool-aide, juice, cookies, etc.
ADVANCE ENROLLMENT FORM
NAME AGE GRADE COMPLETED THIS SPRING
1. __________________________________ ____ __________________________________
2. __________________________________ ____ ___________________________________
3. __________________________________ ____ ___________________________________
Parent's Name:______________________________ Address:__________________________________
Work or Emergency Phone:____________________ Home Phone:_______________________________
Family Church:______________________________ To be brought by: _________________________
Note: A suggested donation of $10 to cover the cost of materials will help to support the Vacation Bible School program for everyone.