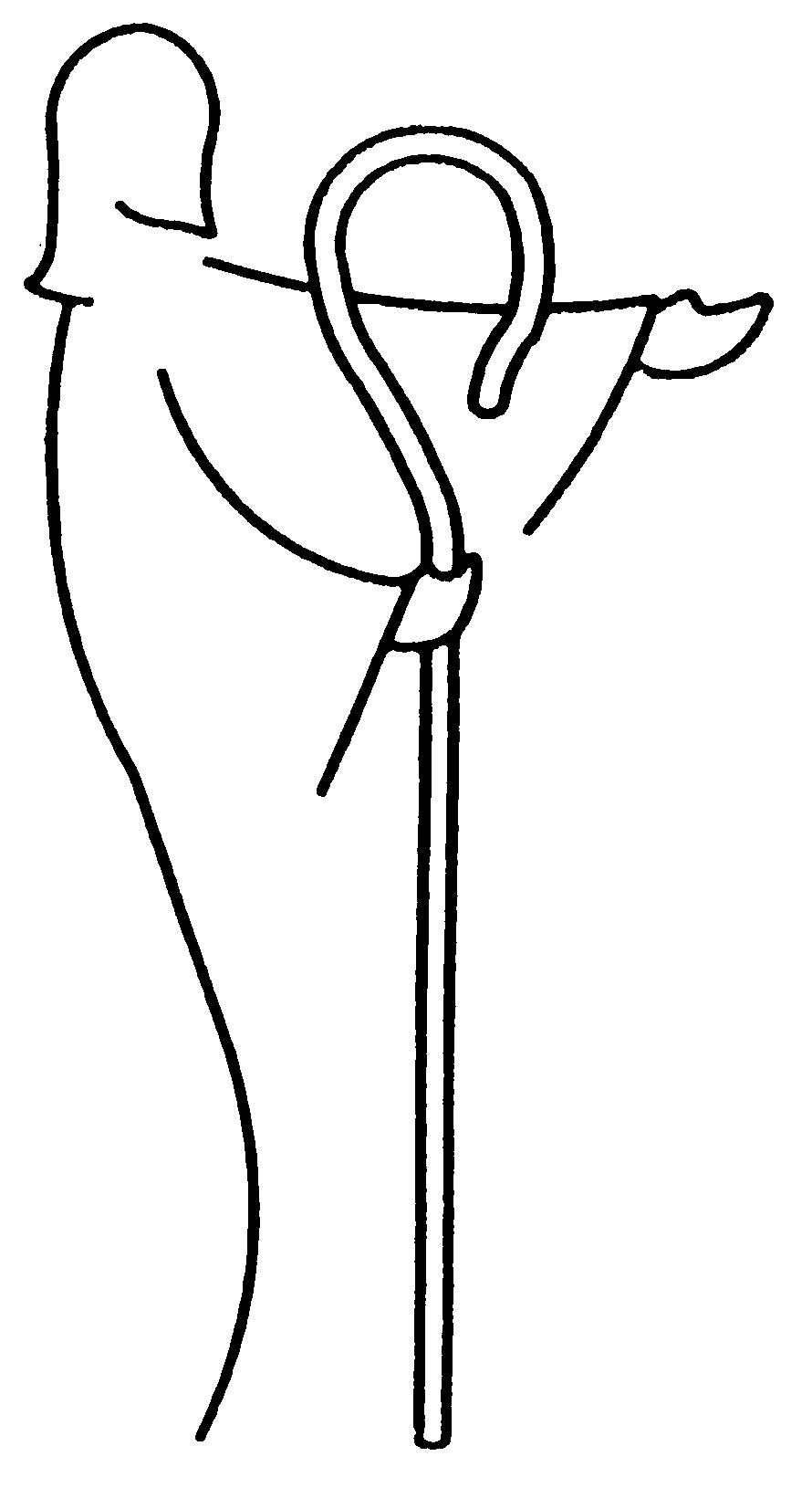 Love in Action
Good Shepherd Lutheran Church
1300 Belt Line Road Collinsville Illinois 62234
618-344-3151 (Church) 618-344-3153 (School) 618-344-3378 (Fax)
Pastors M. Walther & P. Hemenway Vol. 32 No. 1 January 2009
---
A Truly Happy New Year
Rejoice Always. 1 Thessalonians 5:16
Happy New Year! Happiness seems to be a fleeting concept these days, doesnít it? With all of the serious problems facing us our society (economic problems, rising unemployment, political leaders involved in criminal activity, etc., etc., etc.) who can be happy in times like these? We can! As Christians we have every reason in the world (and beyond, for that matter) to be the happiest people on earth. And that is what St. Paul is getting at in this passage quoted above. Paul was writing to a world very similar to the one we live in today; where Christians were under political, physical and spiritual persecution for their beliefs and lived in very uncertain times. It would seem to anyone looking in that this ragtag group of people calling themselves followers of Christ should be the most miserable people around. Not so! Paul calls them to rejoice. Always. Why? Because the faith they had in Jesus Christ as their Lord and Savior is the same faith which gave them a complete and total victory over the world that was persecuting them! I love the way Paul speaks to them in this letter because it is one of such encouragement for people living in uncertain times. Just like us. And I know I sound like a broken record (or should I say, given the time we live in, skipped c.d?) when I say that the Word of God isnít just some crusty old Jewish fable that has no bearing on our lives today, but that statement canít be said enough. His promises are applicable to our lives no matter where and when we live. And so that is my prayer for us this year. That we would take hold of the salvation we have in Jesus Christ as if our lives depend on it (because they do) and live in a way that reflects the reality of eternal life that we have in Jesus Christ. Through faith and the eternal life that we possess right now, we can live a life of joyfully knowing that what God has promised us is far greater than any difficulty we might be facing here on earth! We might experience financial poverty here on earth but in Christ, we have riches that Bill Gates doesnít have enough money to buy! Even though we live in an uncertain present, through faith our eternal future is absolutely guaranteed! If our salvation isnít reason enough to have a Happy New Year, I donít know what is! God bless and keep us all in a joyful frame of mind in 2009 and always! Pastor Hemenway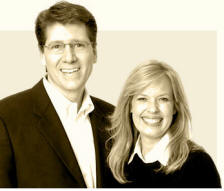 New Bible Study: Making Marriage Work
Pastor Walther will be leading this important study that helps us to find the happiness in our marriages that God desires. Topics include: Myths, Pressure, Conflict and Faith. We will be using DVDs produced by Drs. Les & Leslie Parrott. They are also co-creators of eHarmony Marriage, an innovative online program for couples. The Parrotts have been featured on Oprah, CBS This Morning, CNN, and The View, and in USA Today and the New York Times. They are also frequent guest speakers and have written for a variety of magazines. The Parrottsí radio program, Love Talk, can be heard on stations throughout North America. Their website, RealRelationships.com features more than 1,000 free video on demand pieces answering relationship questions.
Womenís Day of Renewal IX
Please join us at Womenís Day of Renewal IX on Saturday, March 7, 2009 from 7:45 a.m. to 3:30 p.m.. The theme will be Faith in the Midst of the Jungle. Our Keynote Speaker, Elaine Bickel, uses Scripture, laughter and real life applications to share Godís message of encouragement with her audience. Women will be able to personalize their experience with two workshops. A continental breakfast and catered lunch will be included at the cost of $25.00. After the registration deadline of February 22 the registration fee will be $30. For registration forms, or more information see the poster in the narthex or on the LWML bulletin board, or contact GSLC at 618/344-3151 or visit the website at www.goodshepherdcollinsville.org.
Blood Drive
The American Red Cross will be at Good Shepherd for a blood drive on Friday, January 30, from 2:00 p.m. to 6:00 p.m. Please consider donating for this worthy cause.
High School and Young Adult Ski Trip
A great way to grow together is to play in the snow together! Join Good Shepherd Youth Ministries as we drive to Devil's Head Mountain Resort on January 17-19 (Martin Luther King Weekend). We will leave at 1pm Saturday and return around 5pm Monday. We will lodge and attend service at St. Peter Lutheran School in Reedsburg, Wisconsin, ski on Sunday and return Monday. The cost for the trip which includes food, gas and van rental, gear rental, lift ticket, and an offering to the church is $135. If you have concerns or questions please direct them to Jaime Brinkmann. Also, a sign up sheet and information packets are in the Narthex of the church.
High School Youth Group
We will start meeting more often and for more time this new year on Sunday evenings. We will have youth group on January 4th and 11th, with the ski trip the following weekend. In February we will meet every Sunday. We also are extending our time from 6-8pm. Please feel free to bring a friend or bring yourself for a change. Get to see some of the new plans and ideas for Youth Ministry!
MOPS
Preschool moms Ė ever feel like your life is a 3-ring circus? At the January 16th MOPS meeting. We will share our stories of household craziness & get advice about how to juggle all of the responsibilities that come with being a mother. We will meet from 9-11 in the Church basement Ė breakfast will be served & the MOPPETS team will watch your little ones. MOPS welcomes all mother of preschoolers, so bring yourself & a friend. For more information call the Church office at 344-3151.
Lunch Bunch
On January 20th the Lunch bunch will meet at B.S. boogies for lunch. The time is at noon. Bring a friend & enjoy some fellowship. Please call Wilma Mitchell (345-7123) or Mary Preuss (288-9525)
Managing Your Illness Symptoms
How do you know when to go to the doctor?
How do you know when to notify others?
What if you get hurt at home?

Although these are questions everyone asks, they can be especially challenging if you live alone or are a caregiver.

Come hear a registered nurse from Anderson Hospital address these topics at good Shepherd Lutheran Church, 1300 Belt Lin Road, Collinsville on January 20th from 10:30 Ė 11:30 a.m.

Donít forget! Lunch Bunch leaves for their monthly outing at 11:30 Ė right after! What a great day of information & fellowship!

Woman to Woman

Listen to Woman to Woman on KFUO AM 850 at 9:30 a.m. on Saturday with GSLC member Phyllis Wallace: Jan. 3, Stress: Itís all in Your Head by Dr. Joel Robertson; Jan. 10, Stress: Get Over It! By Dr. Joel Robertson; Jan. 17, Say goodbye to Your PDI by Dr. Stan Kapuchinski; Jan. 24, Setting Boundaries with Adult children by Allison Bottke; Jan. 31, Secrets of Confident Women by Pam Farrel. Listen online at www.womantowomanradio.com.

Recycle

Please remember to recycle your gift wrapping paper & aluminum cans at Good Shepherd during this Christmas season. Your support is appreciated.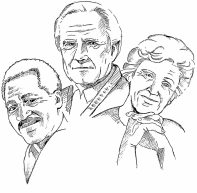 Opportunity for Seniors
The federal government funds a program that allows men & women 60 years of age or older to supplement their income by volunteering as a classroom mentor for school children. Volunteers are paid a tax-free, hourly stipend for each hour they volunteer in a school classroom. They also receive a daily meal at the school & free door-to-door transportation. There are no education requirements. Activities include interacting with children in a school setting, listening to children read, being a positive role model, reinforcing values, encouraging good study habits and sharing your talents. The Foster Grandparent Program is funded by the Corporation for National & Community Service & the Illinois Department on Aging. Volunteer opportunities are given on a first come, first served basis. For more information please call 618-463-0067.
Thank You
Thank you to everyone for their prayers, cards & well wishes during my surgery. I am doing very well & starting therapy. Betty Bertulis
Thank you for the Christmas card & wonderful words from the Good Shepherd members. It was very touching & much appreciated. Melvin & Evelyn Heinicke
Christian Fiction Book Club
In January we will be discussing "The Brides of Lancaster County" by Wanda Brunstetter. Enter the close-knit Amish community of Lancaster, Pennsylvania, through the lives of four women who are facing some of life's hardest challenges. It is possible to get all four stories in one volume.
In February we will discuss "Wednesday Letters" by Jason Wright. In March we will read "The Note" by Angela Hunt. In April we will return to another novel by Francine Rivers, "Leotaís Garden."
Anyone is welcome to join us. We meet the 3rd Monday of the month at 7 P.M. at St. Louis Bread Company.
5th and 6th Grade Youth
January 4th is our regular meeting night. We meet in the cafeteria & will play a different dice game this time!
The 5th & 6th grade youth group will have a mini-retreat on Sunday, Jan. 18. We begin at 6 P.M. & end at 11 P.M. There is no school on Monday because of the Martin Luther King, Jr. holiday. Look for the registration forms in the church narthex after Christmas. There is a $5 fee to cover the cost of food.
Official Acts
Baptisms (Children): Mason Gary Whitehead, Ava Grace Nelson, Karley Nicole Hildenbrand
Baptism (Adult): Jamie Diane Chenault
Confirmation (Adult): Matthew R. Chenault, Jamie Diane Chenault, Lawrence Bell Fuller, Susan Katherine Fuller, Joseph Lee Halbrooks, Ronald Scott Hartmann, Debra Lynn Hartmann, Carrie Anne Johnson, Rick Lee King, Jayne Marie Knoebel
Profession of Faith: Diana Lynn Call
Funeral: Donald C. Lehnhoff
Souls: 1,682 Comm.: 1,375
Thrivent Giving Plus - 2009
Thanks to the generosity of Thrivent Financial for Lutherans, Good Shepherd has received $13,708.00 in matching funds through the Giving Plus program for the first 5 months of the fiscal year. This was applied to our building debt. Thank you to Good Shepherd members for participating in this program. We should be able to double our matching funds if those eligible participate in this effort.
Please see Marty Hoffman in the church office with any questions.
How can we make this work at Good Shepherd?
These contributions must be made to an educational institution, i.e. Good Shepherd Lutheran School.
Instead of making your checks payable to the church, we ask you to make your checks payable to Good Shepherd Lutheran School.
Make your first $600 annual contribution(s) to the school using the yellow envelopes available in the church narthex or the school office.
Any Thrivent member age 16 or older may make an annual $600 contribution.
Each individual family member must complete a Giving Plus gift matching form which is available in the church office or narthex or the school office.
Once you have made your annual $600 maximum contribution to the school, return to using your regular (white) church offering envelopes & make your checks payable to the church.
Whose Bible Is It?
Last week, Pastor Hemenway referenced Lisa Miller's headlining Newsweek article in which she tried to create a Biblical case for approving gay marriage. By taking certain passages out of context, she manages to do just that. But I have a few questions.
First of all, if they believe that God approves of Gay Marriage, why would state laws deter them from acting on it? The gay community can create their own "church," their own certificates of marriage, their own procedures for doing things, etc. They don't need approval or recognition from the United States government (or any individual state's government, for that matter) to do what they're already doing.
Second, why do they need our Bible? Give me enough room to interpret, and I could condone murder, adultery, theft, lying, and any number of other sins from the pages of our scriptures. But God says what He says, regardless of my interpretation. Let them write their own scriptures, rather than trying to make a mockery of ours.
Each book of the Bible is intended to give us God's good news of our salvation in Christ. It is not there to tell us we were just fine to begin with. So anybody who doesn't believe that salvation is in the hands of our God has already forfeited the right to interpret the Bible with authority. They were written to help in building up the Church in faith in Jesus while we await His return. It molds us to Christ's image. Anybody who would do such terrible violence to the Biblical texts does not deserve to have them. But even more, the Bible does not really belong to them. It was not written for them, and they have pretty much thrown it out anyway.
Over the next several years, we will probably be subject to a lot of these different new interpretations of Scripture whose aim is to make some kind of sinful behavior seem more "right" (I think a concerted effort to destigmatize pedophilia may be just around the corner, so look out). Jesus tells us to love them and train them in the truth, but when they fit God's word into their agendas, remember that you have every right to ignore them. Vicar Rodgers