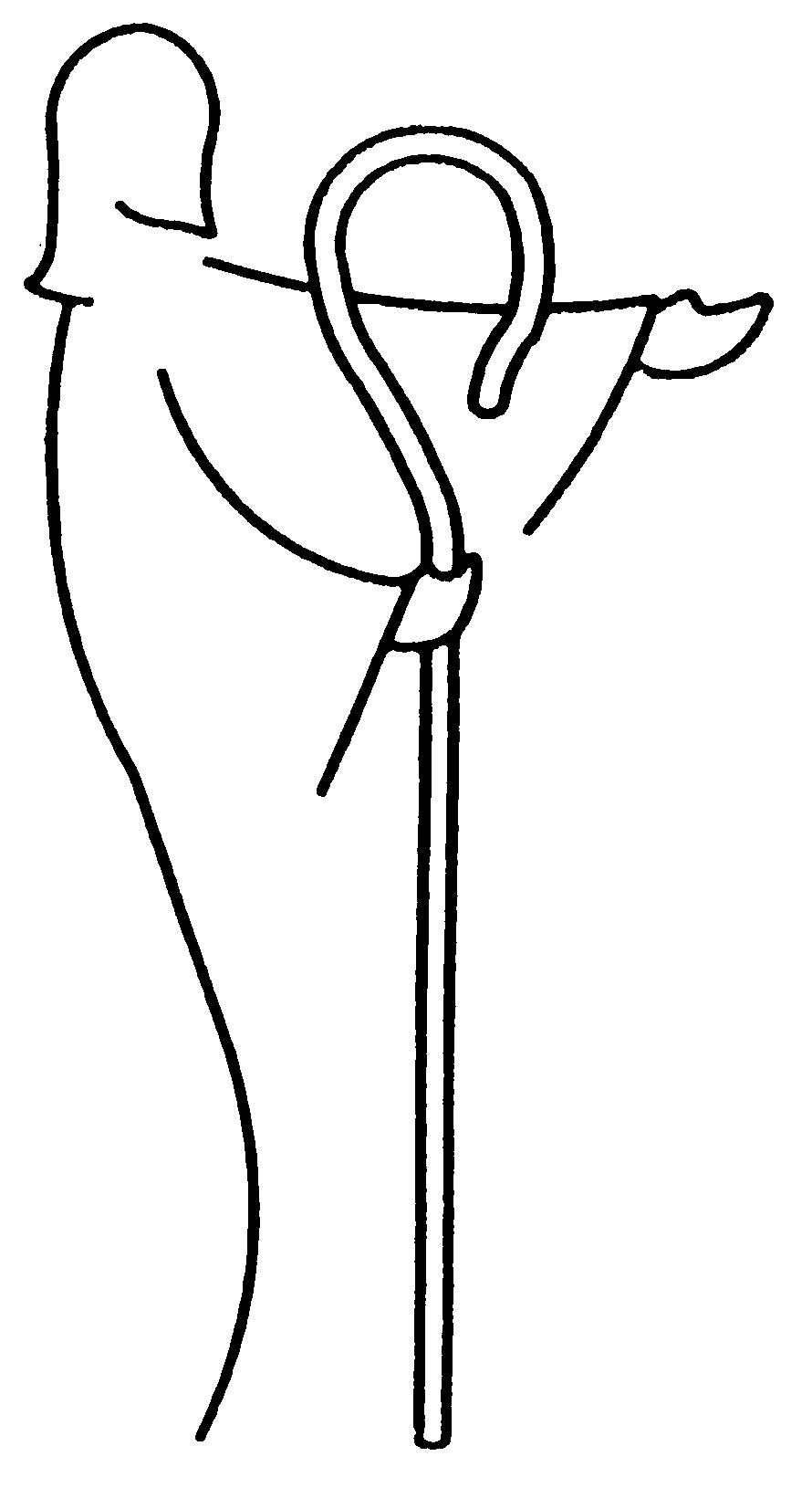 Love in Action
Good Shepherd Lutheran Church
1300 Belt Line Road Collinsville Illinois 62234
618-344-3151 (Church) 618-344-3153 (School) 618-344-3378 (Fax)
Pastors M. Walther Vol. 31 No. 1 January 2008
---
Devoted People Make a Difference
There is one thing that will bring about good and lasting change in this world Ė Devoted People.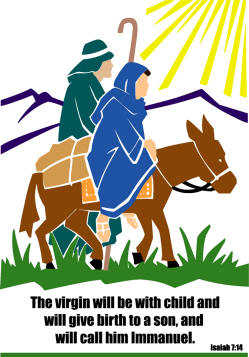 Joseph was a devoted man. He listened to the angel that told him not to divorce his fiancť. He faithfully protected her and the special child she was bringing into the world.
Mary was a devoted woman. She believed the angelís message that her Son would be the Son of the Highest. She quietly endured one hardship after another without complaining. She pondered the deep mystery of His conception and birth in her heart.
The shepherds were devoted men. They went to Bethlehem to see the infant Jesus, and they told many other people about Jesus.
The magi were devoted men. They followed the star and the prophetís word to Bethlehem. They brought their birthday gifts to Jesus and worshiped Him.
All of these were very devoted people who made a difference. But the most devoted of all was Jesus, who unwaveringly followed His Fatherís will to destroy sin, death and the devil by living righteously, dying innocently, and rising gloriously.
In our baptisms and in Godís word that continues to come into our lives we have also been called and energized to devoted service. Every effort to live by faith and to share the faith will make a vital impact on this world for good.
Have a blessed Christmas and a devoted life in the New Year! Pastor Walther
New Bible Study Explores the Age of the Universe
Beginning Sunday, January 6th Pastor Walther will lead a Bible study that explores both the Biblical and physical evidence of creation. How well do they fit together? Did God use evolution to create the world? Join us in the Lower Level at 9:15 a.m.
Journey of Faith / Adult Confirmation
A new series of Adult Confirmation classes will begin on Thursday, January 3rd at 7:00 p.m. This is the first of our Adult Bible Classes designed to give an overview of all the main teachings of the Bible. This class is required for those who would like to become members of Good Shepherd. We have babysitting available each night. The class is taught by Pastor Walther and meets in the Conference Room.
Womenís Day of Renewal VIII
"The Utterly Amazing Life!"
Women of all ages are invited to the eighth annual Womenís Day of Renewal on Saturday, March 8, 2008, from 7:45 a.m. to 3:30 p.m. at Good Shepherd Lutheran Church. Michelle Thompson, the Keynote Speaker, is the strategic leader for the Next Generation Ministries at St. John Lutheran church in Ellisville, MO. She holds a Masterís degree in Childrenís & Family Ministry & is a frequent speaker at national & regional conferences on a variety of topics, including Christian encouragement & living, as well as ministry leadership. Michelle enjoys taking the simple things of life & turning them into big things for God. Through laughter, practical examples, glimpses of wisdom & scripture, she shares a message of Godís overwhelming love & His desire for our lives to be filled with His overflowing joy. In addition to speaking on "The Utterly Amazing Life!" Michelle will also be leading one of the twelve workshops, which will be available on this day.
The registration fee is $25 if paid by February 24, & $30 thereafter. This fee will include a continental breakfast, catered lunch & two workshops. (Checks must accompany all reservations.)
For registration or more information contact GSLC at (618) 344-3151 or visit the website at www.goodshepherdcollinsville.org.
Come join other Christian women for an uplifting day of worship, fun & fellowship.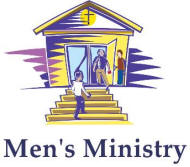 Kudos to the Menís Ministry

Each year the members of the Menís Ministry step up to the task of serving breakfast & lunch to over 200 ladies attending the Womenís Day of Renewal here at Good Shepherd. Not only are they efficient, they also carry out these duties with happy hearts & smiling faces. When the comment surveys are reviewed, the great job the men do is always one of the highlights of the day. We sincerely appreciate all their efforts to make each Womenís Day of Renewal a great success! Thanks & God Bless you all!

M.O.P.S.

Mothers of preschoolers Ė if one of your aims for 2008 is to set aside a few minutes each day for family devotion time, you do not want to miss the Good Shepherd MOPS meeting on January 18th when Mr. and Mrs. Kutzner (Krissy Reeseís parents) will tell us how to plan simple and meaningful devotion time with our children and spouses. Join us at 9:00 a.m. for breakfast and fellowship before the program, and bring your kids. The MOPPETS childcare team will provide activities and snacks while you take a break with other moms. We will also reconvene at the church that night with our spouses at 6:30 p.m. for appetizers, additional insights from the Kutzners, and a trivia battle royale between the sexes. If you have not attended a MOPS meeting before, it is not too late to start. For more information, please call the Church office at 344-3151. Hope to see you there!

Yearyean Baby Shower

All ladies of the congregation are invited to stop by the Fellowship Hall on Sunday, January 6th from 2-4 p.m. for a Baby Shower celebrating the arrival of Vicar & Donna Yearyeanís first baby a boy due February 1st. (They are registered at Babies R Us.

Meals On Wheels

Good Shepherd Lutheran Church serves Meals On ls the first full week of every March, June, September & December. Last month the following people delivered the meals for us, Tammy Lindsey, Ralph Schneider, Charles Clark, Cliff Meissner, Elmer Burstadt, Del & Doris Wolf, & Roger Drique. Thank you for sharing Godís love in this manner. Mary Preuss

Lunch Bunch

On Jan. 15th, 2008 we will meet at B.S. Boogies in Maryville at 11:30 a.m. Please join us for a couple of hours of fellowship. To make reservations call Wilma Mitchell at 345-7123 or Mary Preuss at 288-9525 by Jan. 13th.

Trivia Night Fundraiser

Trivia night, Saturday January 5th at 6:30 p.m. at Trinity Lutheran School Gym, 600 Water Street, Edwardsville to help send Emily Gunther & Allison Clessa to the Miss Illinois Drill Team Association Dance Competion in California. Both are Metro East Lutheran High School students and members of the Dancer Knights. The cost is $5 per person or $50 per table of 10. You may sign up at MELHSís office or at Heavenly Rhythm Dance Studio in Collinsville at 2229 Vandalia (Rt. 159). Come with a number of how many people with your party & the appropriate amount of money. If writing a check make payable to Metro East Lutheran Dancer Knights. Baked goods will be for sale, but you are welcome to bring snacks & drinks for yourselves.

Youth News

F.A.I.T.H. (Sr. High)

Sunday, Jan. 6th 6:00 - &:30 p.m. @ GSLSC Fellowship Hall, Out of Control Ice Cream!!! Are you in control? Or are you under the influence? Make sure to Dress for a Mess as we learn about gods plan for our lives!!!

Sunday, Jan. 20th 6:00 p.m. Ė 7:30 p.m. @ GSLS Cafeteria, Blind Faith. Are you scared of the dark? Should you be? Bring your friends & find out how lost you are when you canít see the way.

Jan. 27th Winter Jam 2008 Sign up on the Youth Board for Winter Jamí08. Ticket Price is $10, due by Jan. 20th. We will leave the church promptly at 1:00 p.m.

Junior High Youth

Jan 6 - Extreme Makeover: Cardboard Box Edition. Test your skills at making the "model" cardboard home!

Jan 20 - Amoeba Race Can you run, jump & crawl as a team? Find out at the Amoeba Obstacle Course.

5th and 6th Grade Youth

4th Annual 5th and 6th grade min-retreat

The 5th and 6th grade youth will once again have a mini-retreat. We will meet in the gym on January 20th from 6-11 P.M. Watch for the registration forms in the church narthex after Christmas. Please continue to give me email addresses of parents or youth who want to receive the latest reminders for all our activities.

Official Acts

Baptisms (Adult): Jerri Lynn Allen, Dominique Ann Marie Davis

Confirmation (Adult): Jerri Lynn Allen, Jacquelyn Jane Ashcroft, Thomas Matthew Ashcroft, Lucinda Lee Badalamenti, Dominique Ann Marie Davis, Tinah Marie Edwards, Jessica Lauren Nations, Todd Andrew Sine, Bobbi Jean Sine, Kimberly Ladora summers, Andrew John Zabala, Mary Elizabeth Zabala, Jordan Scott Zavaglia

Received Through Transfer: Richard, Truday & Jack Grimm from St. Paul, Des Peres, MO

Marriages: Ty James Henrichsmeyer and Sara Elizabeth Pani, George August Schank and Ashley Nicole Buckhanan

Funerals: Joseph a. Sazama, Ann Gnaegy

Souls: 1,679 Comm.: 1,356

Menís Basketball on Wednesday Nights

Looking for a good way to stay in shape during the cold winter months? Join us for Menís Basketball on Wednesday nights starting at 8:00 p.m. Players need to be high school graduates. Enter the gymnasium through the side door.

Investing

Financial Management Series

Visit our website to read the past articles in this series: www.goodshepherdcollinsville.org

Investing begins by determining financial goals. The following are some factors that will influence these goals: How long can we leave our money in an investment? What kind of return do we expect? How much risk should we take? How is investing affected by tax laws?

In a previous article we talked about the 80/20 rule. Live on 80% of your income. Give 10% of your income as an offering of thanks to God. Save 10% of your income. As your savings increase, you have options that enable your savings to grow. These include certified deposits, mutual funds, stocks, bonds, and other investments.

A wise investor should become educated about the many different options. There are many websites that can help. It is also helpful to talk to trusted friends and trustworthy financial counselors. Perhaps the most important advice is to realize that investing is the last step in a series of important choices that Christians make in regard to their financial blessings. Many financial counselors will tell you that some of the best investors are not those who fell into a great amount of money and then began investing. Often they are people of very average incomes who work steadily, control their spending, and save some of their earnings. Above all investing is an opportunity to practice good stewardship that can benefit many other people.