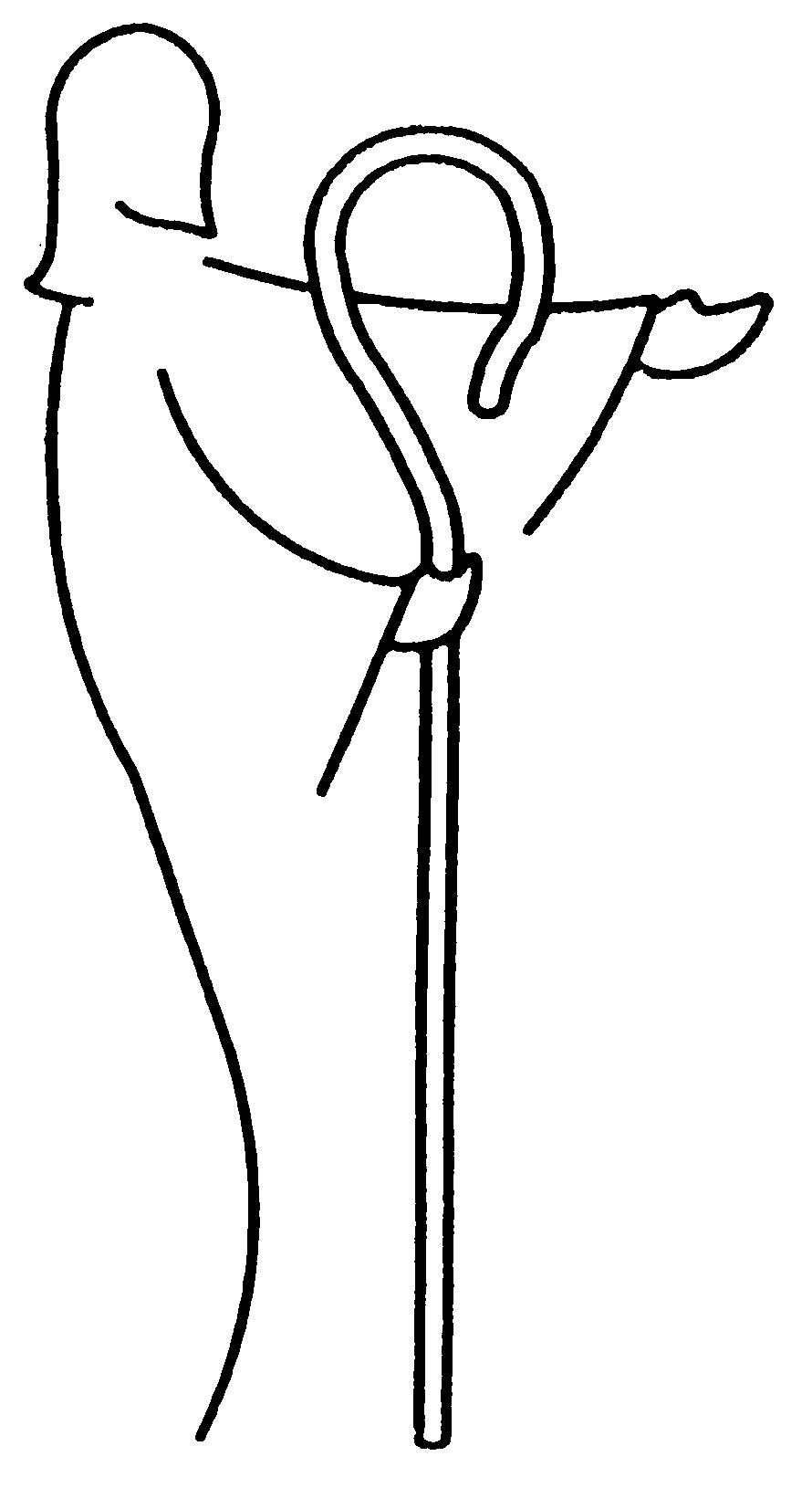 Love in Action
Good Shepherd Lutheran Church
1300 Belt Line Road Collinsville Illinois 62234
618-344-3151 (Church) 618-344-3153 (School) 618-344-3378 (Fax)
Pastors M. Walther & P. Hoft Vol. 29 No. 1 January 2006
---
IN LIFE, IN DEATH Ö ABIDE WITH ME
Life Sunday this year is January 22. This month we will be giving special attention to Godís precious gift of life. From the moment of conception to our last dying breath all life is precious and sacred. This date also happens to be the anniversary of Roe vs. Wade, that fateful Supreme Court decision in 1974 to legalize abortion in America. It is fitting, therefore, to observe Life Sunday on this day, and be reminded that all human life has intrinsic value.
I was privileged to attend the Lutherans for Life conference in November. As I listened to the speakers I was struck by the many ways in which human life is trivialized in our world today. Itís not just about abortion these days. Christians are confronted with a whole host of moral issues such as euthanasia and assisted suicide. The sad story of Terri Schievo is still fresh in our memory. Embryonic stem cell research and cloning are among other moral issues that Christians need to respond to. Dr. Gilbert Meilander said in his speech that we should have a sense of wonder about the mystery of the embryo. The destruction of human embryos should make us shudder! Another speaker talked about some of the emerging ideas of the biotech industry. Some of these things sounded like things youíd see in a bizarre science-fiction movie! All of these challenges are providing Christians new opportunities to witness to the gift of life. If you would like to learn more about our Christian response to these issues, be sure to attend our special Life Bible class on Sunday, January 4.
The theme of the conference was "In Life, in Death, Ö, Abide with Me," familiar words from a favorite hymn. St. Paul wrote in Philippians 1:20, "Christ will be exalted in my body whether by life or by death." It wasnít Paulís circumstances that gave him assurance and hope. It was the abiding presence of Christ in his circumstances. People who struggle with issues of life and death can be assured that they are not alone. Jesus is at work in all circumstances of our life. Pastor Hoft
New Bible Classes Begin January 8th
A new series of Sunday morning adult Bible classes will begin the second Sunday of January. This is a great time to make a new start by committing yourself to gain a better understanding of Godís Word. The classes offered are:
The Book of Proverbs with Pastor Hoft (meeting in the Lower Level)
Presenting Godís Truth and Love to Generation X with Pastor Walther (meeting in the School Cafeteria)
Our Life in Christ-Sunday School Lessons for Adults with Seminarian Paul Elliott (meeting in the School Library)
The Book of Hebrews with Jim Francis (Conference Room)
The Message of Christ in the Chronicles of Narnia with Vicar Hemenway (meeting in the Lower Level).
Journey of Faith / Adult Confirmation
A new series of Adult Confirmation classes will begin on Thursday, January 19, at 7:00 p.m. This is the first of our Adult Bible Classes designed to give an overview of all the main teachings of the Bible. This class is required for those who would like to become members of Good Shepherd. We have babysitting available each night. The class is taught by Pastor Walther and Pastor Hoft and meets in the Conference Room.
Church Council Finalizing Endowment Committee
With the approval of the Endowment Fund at the November Congregational Assembly, the Church Council is finalizing the Endowment Committeeís members and guidelines. The Committee will be composed of two groups. One will oversee the investments, and the other will oversee the disbursements. Currently the fund is generating approximately $26,000 annually to be used in various mission and ministry projects. Such projects will probably include: metro area missions, world missions, Good Shepherd School, financial assistance for members going into church work, etc.
The Endowment Fund began with donations from the estates of Emma Kraap and Bertha Martin.
Ask the Vicar
Does it Really Matter That Jesus was Both God and Man?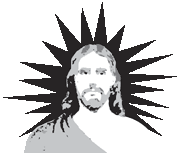 Another holiday season has come and gone. If you are like me you probably spent your fair share of time running around like a chicken without a head trying to get ready for Christmas and New Yearís celebrations. Itís pretty much a clichť for a member of the clergy to propose the idea that maybe in all the hustle preparing for the holidays we might have overlooked or lost some of the real meaning of why we celebrate Christmas. But there really is a good reason for asking that question of ourselves during the holidays. As fallen and sinful people we donít always place our focus where it should be (the Triune God) whether that is during the holiday season or the rest of the year for that matter.
Recently during a confirmation class I was asked by one of the students if it really was that big of a deal that Jesus Christ was both man and God. In case you yourself have ever wondered about that question, I will respond the same way I did in class; YES!!!!!!!!
It matters greatly! I cannot explain it any better than the great Lutheran (the "other" Martin) theologian, Martin Chemnitz does in his book the "Two Natures of Christ." He states (and I am paraphrasing here) that: it was human nature that was doomed to eternal punishment as a result of Adamís sin; it was human nature that was subject to Godís wrath and damnation, so the Mediator (Christ) had to be human to satisfy God; by condemning sin and death in the human nature Christ restored human nature to righteousness, life and salvation; Christ assumed human nature so that He might share His offices and duties of the kingdom so that we might be able to have access to Him in those roles (High Priest and King).
On the flip side, Christ had to be God because; no human could be an adequate ransom; no human could bear the HUGE burden of Godís wrath toward mankind; no human could remove sin and overcome the wrath of God and death or crush the serpents head. That requires divine power; no human could restore righteousness, life and salvation; (I love this one) no human could enter into the recesses of the Trinity to plead our cause before God in His innermost council.
So you see Christ had to be both God and man in order to pay the full ransom for yours and my sins. What really drops me to my knees is that Christ did all of this willingly for us. Not because He had to but because He wanted to. I donít know about you but I think that is a pretty high note to start 2006 on, understanding that we have a God who is willing to do that much for us! I pray that we can take that understanding into the New Year as we face the challenges and trials to come. Because, as it states in Romans 8:31b, "If God is for us, who can be against us?" Vicar Hemenway
Sue Hasselbring to Work with Wycliffe Bible Translators
GSLC member Sue Hasselbring was called two years ago to serve as a mission consultant with Good Shepherd as her home congregation. During this time she has been working on a doctorate in linguistics. Recently she has been offered a position with Wycliffe Bible Translators to serve as a Sociolinguistic Consultant to Bible translators in Asia.
Those who have been offering financial support for Sue can still do so by sending their offerings to Wycliffe Bible Translators, P.O. Box 628200, Orlando, FL 32862-8200. Please make your check payable to: Wycliffe Bible Translators. Do not write Sueís name on the check. Rather include a separate note stating that the gift is for the ministry of Sue Hasselbring. If you want to give online, go to www.wycliffe.org click on "give now" in the left hand column of buttons. Then choose "missionary ministries". Fill in the last name as Hasselbring the first name as Sue and the amount blank as you wish, then click "add to cart". On the new screen you will see "Checkout" near the top. Click that, and you go to step two at which you will enter all your information related to credit card or electronic check.
Please continue to keep Sue in your prayers as she begins this new work.
What Does the Indwelling of the Spirit in Christ Mean to You?
Dr. Leopoldo A. Sanchez M. will lead the Lay Bible Institute at Concordia Seminary this year. The classes will be held on Wednesday evenings January 25, February 1, 8, and 15 from 7:00 to 9:00 p.m. in Sieck Hall, Room 202. To register please call 314-505-7123 or e-mail ce@csl.edu. The cost is $25 per person. Dr. Sanchez M. is assistant professor of systematic theology at Concordia Seminary. He also teaches in the Seminaryís Hispanic Institute of Theology.
2nd Annual 5th and 6th Grade Mini-Retreat
The 5th and 6th grade youth will once again have a mini-retreat. We will meet in the gym on January 15th from 7-11 P.M. Watch for the registration forms in the church narthex after Christmas.
Parent volunteers are needed to help with the 5th and 6th grade youth group. Volunteers are needed to help supervise the evenings and also to provide refreshments. Your ideas for games and activities are always welcome. Please call the church office if you are able to help.
Bible Study Opportunity
Wednesday Woman will resume their Bible Study on January 11th. Phyllis Wallace will lead a three week series entitled "Christ, My Shelter in the Storm." All ladies (including non members) are welcome to attend. We meet in the church basement on Wednesday mornings from 8:45 until 11 A.M. Thereís always fun, food and fellowship centered on Godís Word. Babysitting is provided.
Official Acts
Baptisms (Children): Gabriel Paul Stuckey, Samuel Bryce Stuckey, Logan Tyler Anson, Justin Thomas Anson, Gunner Frank Gnaegy
Received Through Transfer: Ellie Corder from Immanuel, Altamont, IL; Rev. W. F. & Anita Hischke from Holy Cross, Collinsville, IL; Jerry, Janette, & Brooke Bolandis from Concordia, Granite City, IL
Profession of Faith: Jon Hartke & Erma Hartke
Funeral: Bessie Flach
Souls: 1,658 Comm.: 1,312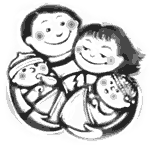 Creative Ways to Build Family Rest
The following list ó excerpts from Little House on the Freeway by Tim Kimmel ó may provide some cloud-seeding for a brainstorm or two of your own for creative ways to build inner confidence and calm.
Pay off your credit cards.

Take off ten pounds or accept where you are without any more complaints.

Eat dinner together as a family for seven days in a row.

Take your wife on a dialogue date (no movie, guys).

Read your kids a classic book (Twainís a good start).

Memorize the Twenty-third Psalm as a family.

Give each family member a hug for twenty-one days in a row (thatís how long the experts say it takes to develop a habit).

Pick a night of the week in which the television will remain unplugged.

Go out for a non-fast-food dinner as a family.

Pray for your spouse and children.
Newly Elected Officers
Voterís Assembly elected for new terms in 2006 are Ken Kober, Chairman; Lorri Ruckman, Christian Day School; Bob Jones, Church Property; Tim Evers, Finance; Ralph Schneider, Stewardship & Missions; Pam Hoffman, Metro East Lutheran High School Representative.
2005 Offering Contributions
Please remember that December 31, 2005 is the last day you can make an offering and have it credited to 2005. This is especially important this year because January 1st is a Sunday.
2006 Flower Chart & Palms
The Flower Chart for 2006 is on the bulletin board. The cost for flowers is $30/vase. The cost for palms is $40/month. February, April, May, August, September, November & December are available. Call the church office at 344-3151 to sign up for palms.
Portals of Prayer for January Ė March are available in the tract rack.