Love in Action

Good Shepherd Lutheran Church

1300 Belt Line Road Collinsville Illinois 62234

618-344-3151 (Church) 618-344-3153 (School) 618-344-3378 (Fax)
Pastors M. Walther & P. Hoft Vol. 2

8 No. 1 January 2005
---
The Epiphany Star and the Wise Men
In Matthew chapter two we read the account of the wise men who journeyed from the East to worship Jesus. The Bible tells us they followed a star. Many people have wondered about that star. Was it a miraculous star created by God just for the purpose of leading the wise men? Others have looked for astrological evidence of such a star at the time of Jesus' birth. We know that close to the time of Jesus' birth there were some unusual astrological occurrences. For example Jupiter came into conjunction with Regulus, the star of kingship, the brightest star of the constellation of Leo. Leo was the co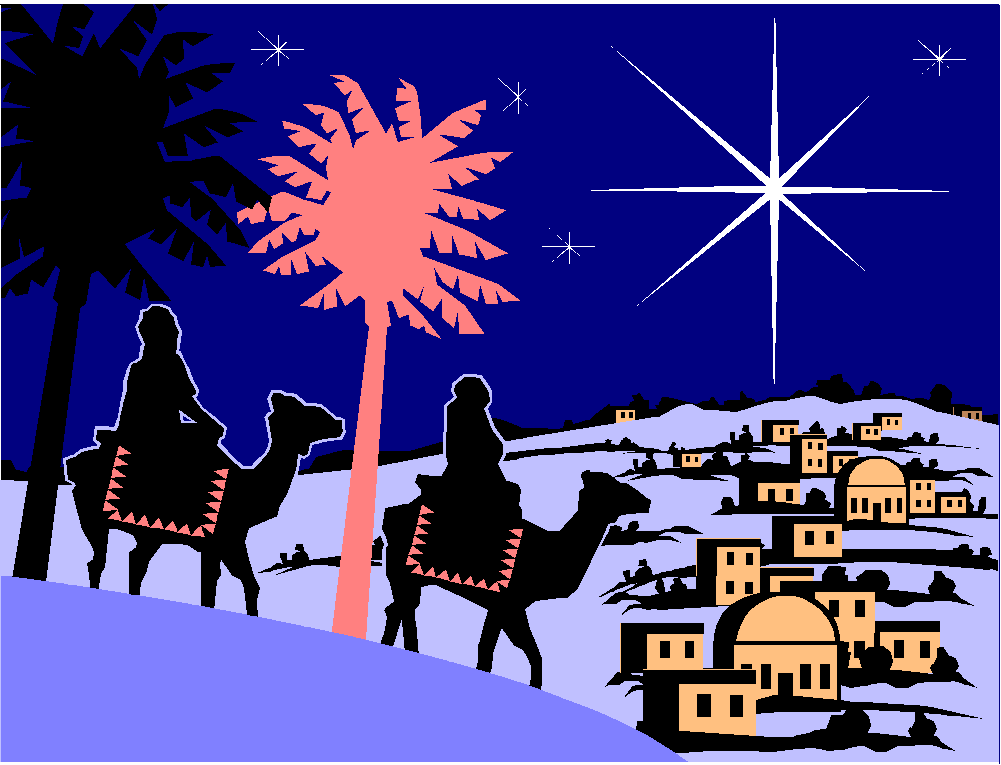 nstellation of kings, and it was associated with the Lion of Judah. Later there was a conjunction of Jupiter and Venus, the two brightest objects in the sky save the sun and moon. Predictions of these conjunctions were made 400 years prior to the birth of Christ.
Whether this was a miraculous star or an unusual astrological phenomenon, we know that God used these events to serve the purposes of His plan of salvation. The wise men must have had some Biblical knowledge of the coming King of Judah. Along with other scientific observations, they were led by God to Jesus. No one really knows how many wise men there were. Many people assume there were three because of the three kinds of gifts the brought. But there may have only been two or many more than three.
One thing we do know for certain is that they looked upon Jesus as a new born king. That's amazing when you consider the poverty and the low class into which Jesus was born. Yet the wise men looked beyond the outward circumstances to the realities of God's revelation. Oh how much we need that same view today. It is very easy to see the chaos and the degradation that grows stronger and stronger in our world. It would be very easy to lose hope that God is real and that He is coming again in glory. Nevertheless, like the wise men, we can see reality in the promises of God. Just as the wise men searched the Scriptures and followed the star, so we are called to follow Christ in His word and look beyond all the outward circumstances. Pastor Walther
Adult Inquiry Class January 6
Interested in becoming a member at Good Shepherd? Please join us for the next series of Adult Inquiry Classes beginning Thursday, January 6 at 7:00 p.m. In these Bible studies we review all the important teachings of the Christian faith. Come and be a part of that long and important tradition of being "instructed in the way of the Lord." (Acts 18.25)
Men's Ministry
The Men's Ministry meets the second and fourth Saturday's of the month in the Lower Level of the Church. Our next meeting will be Saturday, January 9th. We meet at 8:00 for breakfast, followed by a special topic of interest and discussion. Please come and invite a friend.
Attention All Retirees
Who: All retired members of Good Shepherd Lutheran Church

What: Lunch Bunch

When: January 18, 2005 (Snow date January 25)

Where: Meet on the church parking lot at 11:15 a.m.

We will then go to Bandana's Barbecue

Why: For food, fun, and fellowship (no cooking, no dishes to wash!)
In order to reserve space at the restaurant we will need to know how many are planning to come. Please call Mary Preuss at 667-6513 by January 16.
A Board of Congregational Life Event
Honduras 2005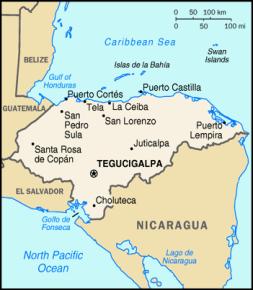 Here is your chance to serve along with the team. Items needed include: Hair adornments for very thick hair such as large size covered rubber bands, barrettes, clippies, headbands and scrunchies (colorful items are most popular). Dental items – toothpaste (travel size only) and toothbrushes. No longer needed eyeglasses. Medications – Aspirin (any strength – 81 mg or 325 mg), Ibuprofen products, & "Tylenol" (acetaminophen). Vitamins – any and all varieties from chewable to adult and especially prenatal. Medicines and vitamins can be any size bottles, generic or name brand and cannot expire before March 2005. Hair adornments & dental items may be placed in the collection boxes located in the connecting hallway or outside the school office. Medications and vitamins should be delivered to the school or church offices. We want to thank you in advance for your generous contribution and the people of Honduras thank you as well!
Adult Education Computer Classes
The Adult Education Computer Classes will start up again in January, this time focusing on Microsoft Excel (a spreadsheet program) and Microsoft PowerPoint (for presentations). The Excel class will meet Monday evenings in January from 7:00 pm to 8:30 pm. The PowerPoint class will follow the sameschedule on Thursday evenings. Each class is limited to an enrollment of 28 and will cost $40 per person for the month. For more information or to sign up, call Mr. Kogler at 344-3153. To find out more about the Adult Ed program, visit the school website and click on "Information/Projects".
Lutheran Women in Mission
When it's time to undecorate your home from all the holiday festivities, remember to set aside your favorite Christmas card. You know… the one that was especially meaningful to you—the one that really touched your heart. Bring it to the February meeting (to be included in next years Christmas program).
The regular monthly business meeting will not be held during the month of January – we'll resume with our first meeting of the New Year on February 3rd. Remember to mark you calendars.
Women's Bible Study – Every 3rd Thursday of the month at 7:00 p.m. in the Fellowship Hall. All women of the church are invited to join together for an hour of fellowship and study in God's Word on January 20th.
Official Acts
Baptism (Children): Brody Patrick Keeney, Brandi Reed
Baptism (Adult): Mark V. Martinez, Andrea Christine Reed
Confirmation (Adult): Ryan Freeman, Bob S. Gaskill, Kelly Christine Gaskill, Jiniffer Suzanne Konuch, Mark V. Martinez, Jessica Fritz Martinez, Richard Scott Olcott, Holly Margaret Olcott, Kenneth Wayne Provencher, Raye Ellen Provencher, Andrea Christine Reed, Jonathan Brad Rider, Brandon Christopher Schack, Angela Maria Schack

Profession of Faith: Michael J. Konuch

Marriage: Michael Dean Maske and Kathy Elizabeth Simmons

Funerals: William J. "Bill" Koontz, Dorothy Ella Mirly

Souls: 1,608 Comm.: 1,282

A Women's Day of Renewal

Ladies, experience Friendship – God's Extravagant Gift, a special Women's Day of Renewal on Saturday, February 26, 2005 from 8:00 a.m. to 3:30 p.m. at Good Shepherd Lutheran Church in Collinsville, Illinois. Dr. Jean Garton, author and lecturer on issues related to education, family, social issues and Christian life, will be the keynote speaker.

Women will be able to personalize their experience with two workshops. A continental breakfast and delicious catered lunch will be included at the cost of $20.00 if paid before January 31 or $25.00 if paid after January 31. Bring a friend! For registration, childcare, or more information contact GSLC at 618/344-3151 or visit the website at www.goodshepherdcollinsville.org.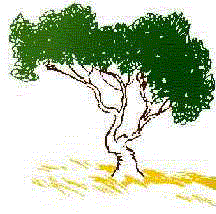 Bible Study on the Song of Songs

A new class on Solomon's love song will be offered on Thursday nights at 7 p.m. beginning January 6. This inspired book of the Bible is unique in that it contains eight chapters of love poetry. It tells of the joys and heartaches of wedded love. In our current culture that cheapens the blessings of romance and sexuality, the Song of Songs expresses the beauty of God's gift of love. On a deeper level this book celebrates God's love in Christ for His people. This class will be taught by Pastor Hoft in the fellowship hall.

5th & 6th Grade Mini-Retreat

The 5th and 6th grade youth will have a mini-retreat on Sunday night, January 16th from 6:00 to 11:00 p.m. The cost will be $5. We would like the children to pre-register. Forms are available in the church narthex (entryway).

Sr. High Winter Lock-In
Jan. 14-15, 2005

Sr. High youth are invited to the "The Abominable- Arctic- Frozen-Tundra- very, very cold- where are my earmuffs?- Retreat!" It will take place in the Good Shepherd Gym from 8 p.m. on Friday night to 8 a.m, Saturday morning. Cost is $2/person and a canned good to donate to our food pantry. Come enjoy an overnight event of winter games, Christian friends, and devotion to God's Word.

Can War Be Just?

Early in the history of the church Christians debated whether they should participate as soldiers in armies and engage in warfare. St. Augustine argued that war can be waged in a just way. Sometimes violence is necessary to protect the innocent and to fulfill the commandment to love one's neighbor. But any who engage in war must take care to operate within the following guidelines: 1. Just Cause – A just war must be fought for defensive purposes or to come to the defense of someone else. 2. Right Authority – A just war must not be a private revolution. Armies serve nations not themselves or private interests. 3. Proportionality – Any conflict must be evaluated as to the costs and benefits. 4. The Goal of Peace – From the beginning peace must be the aim. 5. Last Resort – Before engaging in war reasonable efforts to negotiate peace must be attempted. For more on this topic see the article "Onward Christian Soldiers" by Michael McKenzie at www.equip.org/free/DE233.pdf.

An Additional Reason to Worship as a Family!

In this newsletter we have often stressed the spiritual reasons for worshiping as a family. Jesus said, "If you continue in My word you are my disciples indeed, and you will know the truth, and the truth will set you free" (John 8.31-32). The Apostle Paul said, "faith comes by hearing" (Romans 10.17). Worship is an essential part of being a disciple.

But it is also true that we often find physical blessings along with spiritual blessings. A study by the Center for Research on Religion and Urban Civil Society showed that children who are active in a local congregation thrive at school and beyond. For more information see: www.christianitytoday.com/ct/2002/006/8.60.html

What Does Scott Peterson's Trial Say About the Rights of the Unborn?

Juror Richelle Nice said that the most important factor in her decision to impose the death penalty on Scott Peterson was the killing of Conner. "That was his daddy that did that to him," she said. Conner was the unborn child of Laci and Scott Peterson. He was 7 1/2 months gestation when he was killed along with his mother.

The Scott Peterson trial illustrates the confusion that our country is in regarding abortion. It is legal for an abortion doctor to kill a child up to the point of birth. At the same time many states recognize that the killing of an unborn child is murder. In the past pro-abortion rights advocates have attempted to use language that dehumanizes the fetus such as "clump of tissue" or, "product of conception." But in actual cases it is difficult to avoid using the terms "son," "child," or "baby." For more on this topic go to www.lutheransforlife.org and read the article "Scott Peterson's Trial Gave Massive Exposure to Humanity of Unborn Child."

Fellowship Supper & Prayer Service

On the third Friday of each month you are welcome to come to a potluck dinner beginning at 6:00 p.m. in the Lower Level. At 7:00 p.m. we join together for a special prayer service that includes guitar singing and special prayer requests.