Love in Action

Good Shepherd Lutheran Church

1300 Belt Line Road Collinsville Illinois 62234

618-344-3151 (Church) 618-344-3153 (School) 618-344-3378 (Fax)
Pastors M. Walther & P. Hoft Vol. 27 No. 1 January 2004
---
In the Beginning
"In the beginning God created the heavens and the earth." – Genesis 1:1
Such a simple statement and yet such a profound truth! As we begin a new year, 2004, it is good to think about the very beginning of all things. This month we are excited about hosting a special presentation by Dr. David Menton, former professor of anatomy at Washington University. Here is an excerpt from his testimony on the Answers in Genesis website (www.answersingenesis.org).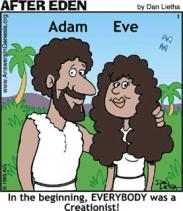 Shortly after retiring from Washington University, I was asked to join Answers in Genesis as a seminar speaker. This great organization has given me the opportunity to speak throughout the United States as well as in many foreign countries. I have developed nearly 20 different computer illustrated talks covering diverse topics from the history of the Scopes trial to the profound implications of evolution for the Christian. I particularly enjoy drawing on my personal experience in the laboratory and employing pictures I have taken with both the light and electron microscope to give laymen a better appreciation of the marvelous complexity of our body.

Whether examining the marvelous complexity of the human eye or something as seemingly simple as a human hair, I seek to show the sovereign and awesome power of our Creator and contrast it with the total inadequacy of man in attempting to explain such things without Him. This was essentially the lesson that God gave to Job (Job 38-42). Let us then join Job in confessing: 'I know that You can do everything, and that no purpose of Yours can be withheld from You' (Job 42:2).

We hope you can join us for this free event on January 18. A free-will offering will be taken for the meal that will be provided.

Women's Day of Renewal

Are you looking for a meaningful Christmas gift for a special lady in your life? Send her to the Women's Day of Renewal – Joy in the Journey. This public event offers fun, fellowship and spiritual growth. For more information look for the poster and registration forms in the Narthex.

Adult Inquiry Classes

Beginning Thursday, January 22

Everyone is invited to the next Adult Inquiry series beginning Thursday, January 22nd at 7:00 p.m. These classes are designed to introduce people to the basic teachings of the Christian faith. Those who are interested in becoming members are especially encouraged to come.

New Bible Study on

the Parables of Jesus

A new class will be offered on Thursday nights beginning January 22 from 7-8:30 p.m. Pastor Hoft will lead this study, helping participants get a more personal look at Jesus and the parables He used to teach His disciples. Some of these parables include The Prodigal Son, The Rich Fool, The Good Samaritan, and the Workers in the Vineyard. This is a great opportunity to strengthen your walk with the Lord and get to know some new friendly faces. There will be a time for fellowship and refreshments each week.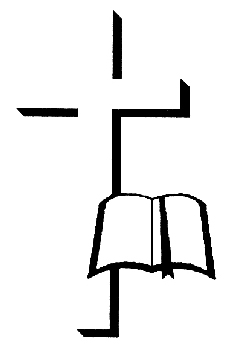 Through the Bible in 2004
Use this little reading guide to take you through the Scriptures in one year. We have an excellent study Bible on hand for $30. Just call the Church Office to order (344-315)
January Scripture Readings

Sunday Lessons

January 4
Christmas 2
Isaiah 61.10-62.3
Ephesians 1.3-18
John 1.1-18

January 6
Epiphany
Isaiah 60.1-6
Ephesians 3.2-12
Matthew 2.1-12

January 11
Baptism of Jesus
Isaiah 42.1-7
Acts 10.34-38
Luke 3.15-22

January 18
Confession of Peter
Acts 4.8-13
1 Corinthians 10.1-5
Matthew 16.13-19

January 25
Conversion of Paul
Acts 9.1-22
Galatians 1.11-24
Luke 21.10-19
Depressed?
Turn to Scripture to see what God's Word says when you're feeling depressed.
Psalm 116.11 Proverbs 19.23
Psalm 34 Ecclesiastes 4.6
Psalm 42.5 Isaiah 53.4-5
Psalm 43 Matthew 11.28
Psalm 55 Matthew 14.27
Psalm 62 Romans 8
Psalm 138.7 1 Corinthians 10.1-13
Psalm 139 2 Corinthians 4.8-9
Proverbs 3.5-6 Galatians 2.20
Proverbs 15.13 Colossians 1.3-27
1 Peter 1.13-16
Should I Apply For A Scholarship?
Good Shepherd has always abided by the Biblical principle of tithing. If your tuition exceeds a tenth of your adjusted gross income, or if you have special circumstances which make it very difficult to afford the tuition costs, you should certainly apply for a scholarship. We make every effort to even the burden and sacrifice for Christian education, and we especially thank all who give from their blessings to make the Scholarship Program possible.
Scholarship Forms Available For '03-'04 Please Mail By April 15
School Scholarship Forms are available in the School Office. Please Note:
1. Good Shepherd will pay the application fee. Do not send money.

2. Forms must be mailed by April 15 to ensure speedy processing.

3. Forms mailed after April 15 may be subject to reduced scholarship. Please send forms in on time.

4. Applicants must be active members of Good Shepherd.
Prayer Service January 16 at 7:00 p.m.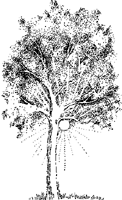 You are invited on the third Friday of the month to join us for a special prayer service. The service is very informal and includes singing with guitar of favorite hymns. Just as we highlight the names of those who are ill in our Divine Service, so in this service we give special attention to these needs with Scripture and prayer. We look to God's many promises of healing and restoration as well as to His support to endure tribulation and affliction as it serves His purpose in His kingdom.
We also have a potluck supper beforehand at 6:00 p.m. for anyone who wants to attend. Just bring your favorite dish to share.
Call upon Me in the day of trouble, I will deliver you and you shall glorify Me. Psalm 50.15
Am I Worthy to Receive Holy Communion?
The following two paragraphs are taken from the Book of Concord. This book was presented in 1580 by the leaders of the Lutheran Reformation to explain the Christian faith. The following paragraphs are taken from a section that explains the meaning of the Lord's Supper.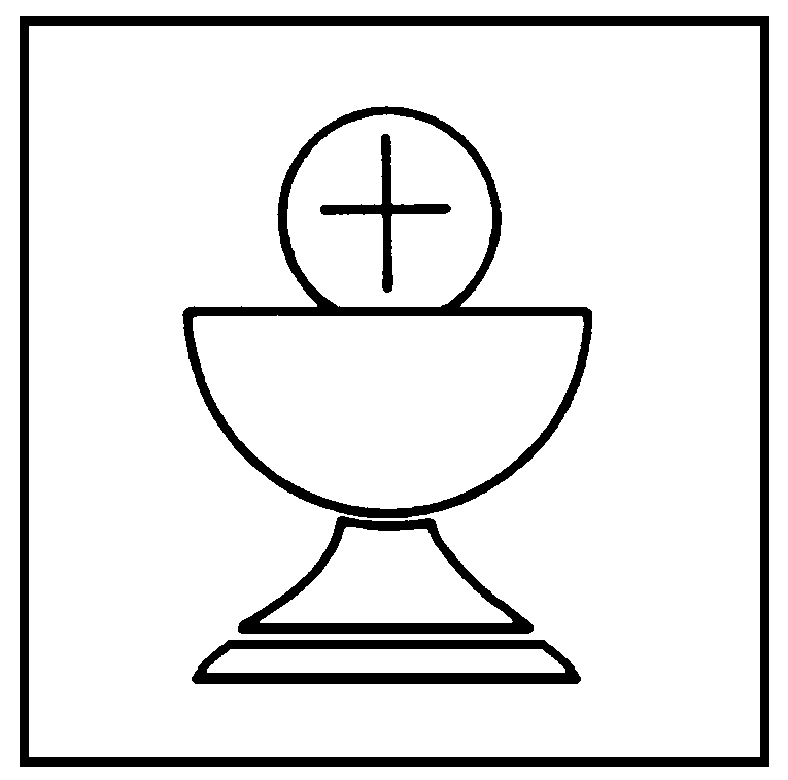 It is essential to explain with great diligence who the unworthy guests at this Supper are, namely, those who go to this sacrament without true contrition and sorrow for their sins, without true faith, and without a good intention to improve their life and who by their unworthy oral eating of the body of Christ burden themselves with judgment (that is, temporal and eternal punishments) and profane the body and blood of Christ.
True and worthy communicants, on the other hand, are those timid, perturbed Christians, weak in faith, who are heartily terrified because of their many and great sins, who consider themselves unworthy of this noble treasure and the benefits of Christ because of their great impurity, and who perceive their weakness in faith, deplore it, and heartily wish that they might serve God with a stronger and more cheerful faith and a purer obedience. This most venerable sacrament was instituted and ordained primarily for communicants like this, as Christ says, "Come unto me, all who labor and are heavy laden, and I will give you rest" (Matt. 11:28). Likewise, "Those who are well have no need of a physician, but those who are sick" (Matt. 9:12). Likewise, "The power of God is made perfect in weakness" (2 Cor. 12:9). Likewise, "As for a man who is weak in faith, welcome him, for God has welcomed him" (Rom. 14:1, 3). For whoever believes on the Son of God, be his faith strong or weak, has eternal life (John 3:16). And worthiness does not consist in the weakness or certainty of faith, be it greater or smaller, but solely in the merits of Christ, of which the distressed father of weak faith (Mark 9:24) partook no less than Abraham, Paul, and others who had a cheerful and strong faith. (Formula of Concord, SD VII, 68-71)
2004 Flower Chart & Palms
The Flower Chart for 2004 is on the bulletin board to sign up for donating Chancel flowers. The cost for each vase is $30.
The congregation is also invited to sponsor Palms in the Chancel for 2004. The cost each month will be $40. Palms may be sponsored in memory of or in honor of loved ones and will be so noted in the bulletin.
Lutheran Women's Missionary League
Women's Bible Study – Thursday, January 15th at 7:00 p.m. in the Fellowship Hall. Study will be taken from the Women's Quarterly. All women of the church are invited to join together for an hour of studying God's Word.
February 5 – Monthly Meeting, at 7:00 p.m. in the Fellowship Hall. Mrs. Phyllis Wallace, our speaker for the evening, will ask a key question …."Who Holds the Strings of Your Heart"?! Phyllis, a free lance writer and broadcaster, is currently a Network Facilitator with Robertson Research Institute out of Saginaw/Grand Rapids, Michigan. In this position she helps individuals achieve peak performance through brain optimization skills. Mark your calendars….you won't want to miss an evening of inspiration and Christian fellowship!
Looking Ahead… beginning in March, 2004 through February, 2005, we have many exciting programs planned. Among our speakers will be Pastors Steve Hughey, Mark Wiesner, Warren Huffines, and Michael Walther. Rev. Frederic Baue, pastor and classical guitarist will provide inspiration through music and the Word. Our senior high Youth Group, led by Pastor Peter Hoft, will relate their experiences from the National Youth Gathering in Orlando. Karen Shimkus will talk with us about "How to Witness for Christ in the Political Arena"…plus we will again have "Favorite Scripture Night." You can learn more about each of these programs in the Church's monthly newsletters. An open invitation is extended to all women of the church, so please plan to attend…….and bring a friend!
Toddlin' to Jesus Donations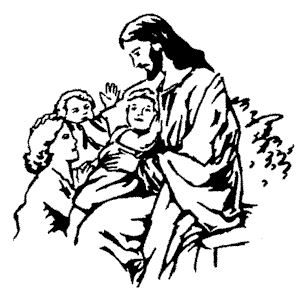 Toddlin' to Jesus is a Sunday School class for kids ages 1-2 (birthdays 9/1/01-8/31/02). Since this program was new this fall, we are still looking for donations to equip our classroom. We are looking for the following items in new or gently used condition: hand puppets, wood puzzles (with pegs for little hands about 4-10 pieces), musical instruments (bells, tambourines, rattles, etc.), coloring books (Christian themes), plastic coloring mat (can be used on floor and wipes off easily), and small portable CD/cassette player. If you can make a donation, please contact Bethany Hoft (343-1815) or Cyndi Voss (345-9103). Monetary donations are also welcome so that we might purchase classroom supplies.
Excellence in Stewardship
Many people make resolutions as they enter into a new calendar year. These resolutions are probably made with sincere intentions, but they are often broken within weeks, days, or even hours. Christian stewards strive for excellence when it comes to making and keeping resolutions.
Chapters one and two of the Book of Genesis record the story of a perfect and beautiful creation. It was so good that God looked down on all he had made and declared it very good! When God says that something is very good, he means it is perfect. But the third chapter of Genesis records the tragic account of Adam and Eve giving in to the temptations of the devil, rebelling against the clear word of God and falling into sin. They were told in advance that sin carried with it a death sentence. A just and holy God would have to execute that sentence. He drove Adam and Eve out of the previously perfect garden, but he did not leave them hopelessly alone to fend for themselves until the sentence of death was carried out. He could have exterminated them and remained just and holy in doing so. But then sin would have the last word. God loved his human creatures so much that he would not let sin have the last word. He resolved from eternity to provide a way of escape from eternal death. That resolve was first recorded in Genesis 3:15 with these words: I will put enmity between you [Satan] and the woman, and between your offspring and hers; he will crush your head and you will strike his heel.
We look back on this and other promises and recognize that God resolved to save helpless sinners through his own Son. When the time had fully come, God sent his Son, born of a woman, born under law, to redeem those under law, that we might receive the full rights of sons. (Galatians 4:4-5)
Last month when we celebrated Christmas we had the opportunity to reflect on the first installment of God fulfilling his resolution to save sinners. With St. Paul we affirm: No matter how many promises God has made, they are 'Yes' in Christ. And so through him the 'Amen' is spoken by us to the glory of God! (2 Cor. 1:20)
An important part of our Amen to God is resolving, by the power of the Holy Spirit working within us through God's Word and the blessed sacraments, to will and to do that which is pleasing to God and beneficial to those around us. We carry out our resolutions within our homes, congregation and community with joyful and generous hearts because Christian stewards strive for excellence!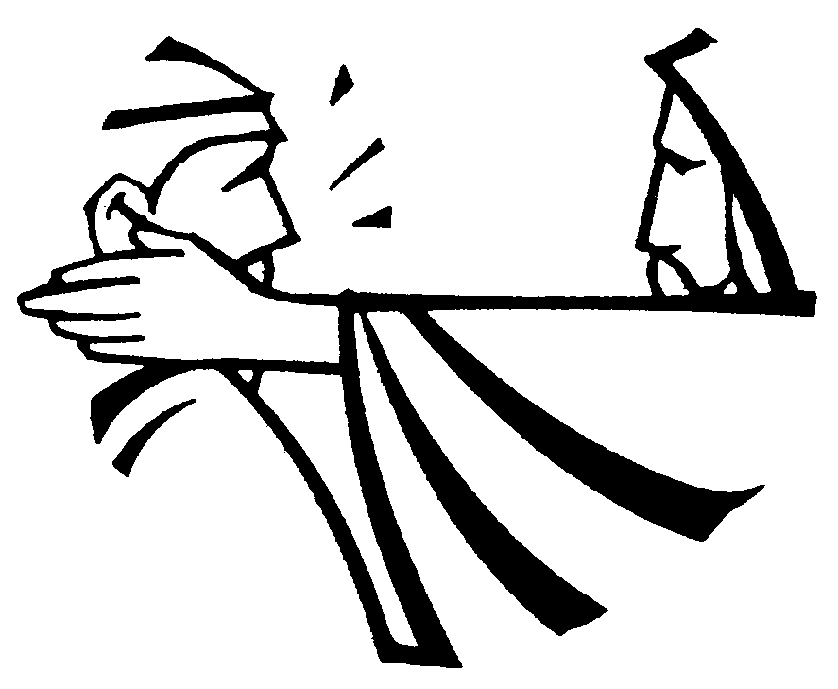 Good Shepherd Recognized by LCEF
At the annual LCEF (Lutheran Church Extension Fund) meeting in Miami, November 21-23, Good Shepherd Lutheran Church was recognized with a beautiful plaque as one of 42 congregations which reached 1 million dollars in investments in LCEF. As of the June 1 cut-off date, Good Shepherd had $1,401,104.61 in investments in LCEF. While this included building fund money and other bequests, Good Shepherd had 72 individual investors with a total of $310,557.95 in investments.
The LCEF has as its mission to provide space and place for the preaching and teaching of the Gospel. In June 2003 LCEF celebrated its 25th anniversary as an incorporated entity of the LCMS. While Church Extension has been a ministry of the LCMS for more than 100 years, the Synod created LCEF as a separate corporation in 1978. With more than 78,000 investors, LCEF currently has assets of 1.359 billion dollars with $1,023,637,000 in loans to congregations, high schools, childcare centers, seminaries, new mission starts, urban and ethnic ministries, churches abroad and other organizations of the LCMS. The Southern Illinois District has total assets of $25,819,739 with $15,160,832 available for distribution.
LCEF provides many services to the church. In addition to providing funds for facilities, LCEF, through its Capital Funding, assists congregations in their own fund raising endeavors. Good Shepherd utilized Capital Funding prior to building both its new sanctuary and school addition. Laborers for Christ, which assist small congregations in their construction of facilities is a part of LCEF. LCEF provides low interest loans to church workers and assists many entities in the church.
LCEF provides many opportunities for investments ranging from Dedicated Savings (many Good Shepherd children are participating in the K.I.D.S. Savings stamp program) to the Steward Account (offers limited check writing ability, ATM/VISA check cards, direct deposits, automated payments, church contributions, school tuition - all payable electronically) to fixed and floating term notes and growth certificates. The Steward Account has been especially valuable for children attending youth gatherings offering check cashing and fund withdrawals.
For further information on how you can become a part of the ministry of Lutheran Church Extension Fund, see the tract rack in the narthex or Chaplain Wentzel, Good Shepherd LCEF Representative.
2004 Offering Envelopes
Offering envelopes for the new year are in the Narthex. Envelopes may be picked up at anytime (please do not use till January). 2004 Offering pledges may still be placed in the offering plate. Praise to God for your commitment to His kingdom.
2003 Offerings
All offerings must be received by December 31, 2003 to be recorded as 2003 contributions. Offerings received on or after January 1 will be recorded as 2004 contributions.
Official Acts
Baptisms (children): Sydney Violet Sommer, 11/29; Ashton Klahr Wells, 11/30; Samuel Warner Beeman, Luke Allen Beeman, 12/13
Confirmation (adult): Ginger Key Biggs, Daniel Robert Crivello, James Henry Francis, Jr., Mary Melissa Francis, Matthew John Kitzmiller, Catherine Lynn Lange, Richard James Mersinger, Ronald Wayne Vinnedge, 11/23
Received Through Transfer: Jeremy Ryan & Emily Ryann Lange from Holy Cross, Vandalia, IL
Profession of Faith: Louise Brune, Joshua Jon Rother, Amy Laura Rother; Victoria Francis & Holden Scott Vinnedge, baptized souls, 11/23
Marriages: Richard James Mersinger and Lisa M. Henke, 11/29; Richard Theodore Porter, III and Carrie Lynn Cook, 12/6
Funeral: Theodore "Ted" Preuss, 12/5
Souls: 1,623 Comm.: 1,283
Church Pictorial Directory
Periodically an updated Pictorial Directory of Good Shepherd Lutheran Church members is produced. Now that our new school addition is operational, and because so many new members have been added to our rolls since the last directory in 1999, this year seemed to be the right time to issue a new directory. Thus, the Board of Congregational Life will begin the planning stage of this project in mid January by meeting with the photographers. The Board will keep you informed of the progress being made, and will ask for your cooperation in making you and/or your family available for pictures when the dates and times are determined. It is so much easier to get better acquainted with fellow church members when you can actually "put a face with a name." So, please watch future issues of this Newsletter for more details.