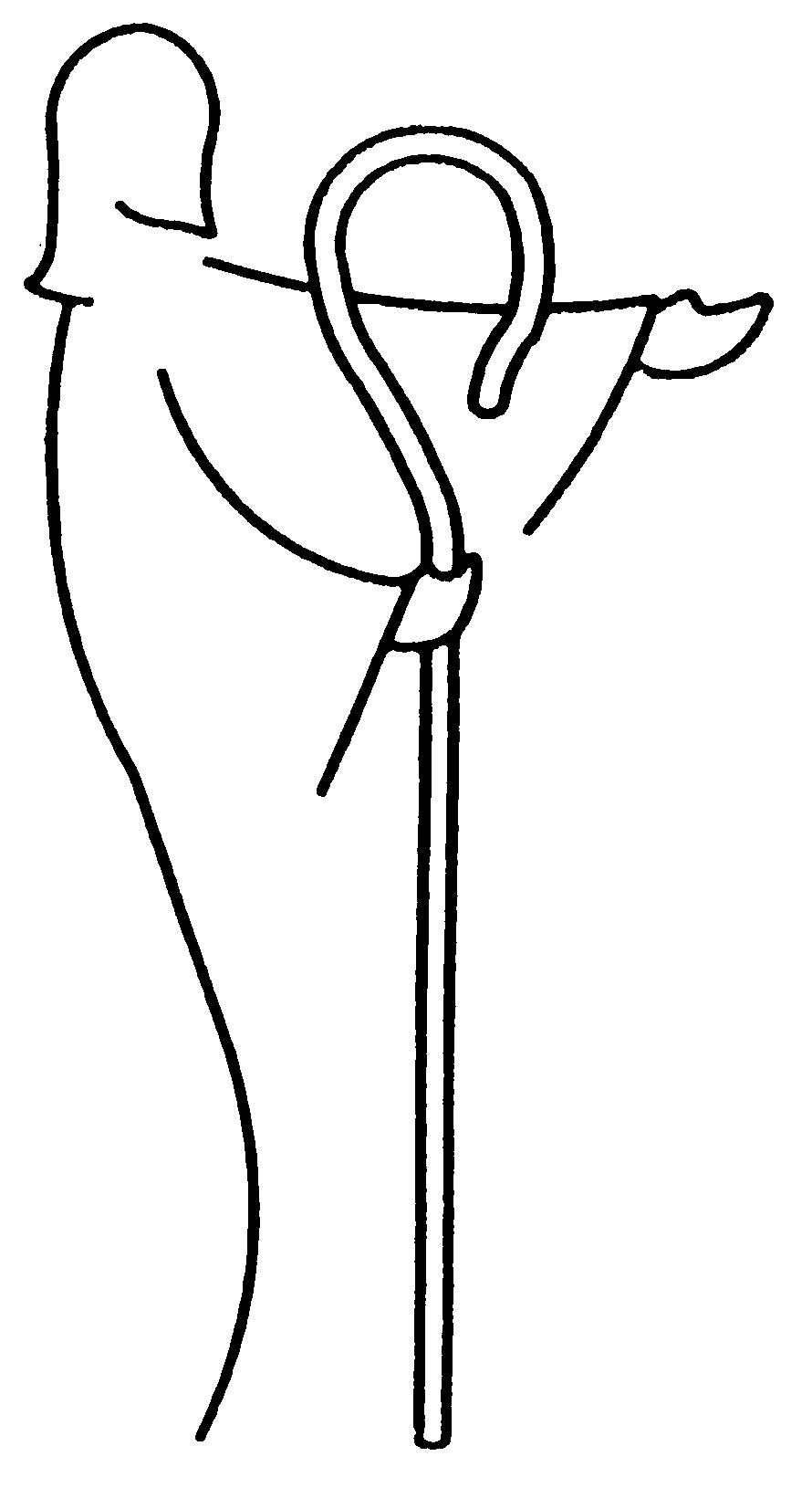 Love in Action
Good Shepherd Lutheran Church
1300 Belt Line Road Collinsville Illinois 62234
618-344-3151 (Church) 618-344-3153 (School) 618-344-3378 (Fax)
Pastors M. Walther & P. Hemenway Vol. 31 No. 2 February 2008
---
Does is Really Matter that Jesus was Both God and Man?

Another holiday season has come and gone. Of course this is being read long after the holidays are over, but if you are like me you probably spent your fair share of time running around like a chicken without a head trying to get ready for Christmas and New Year's celebrations and with all the build-up to the holidays comes the post holiday comedown which takes about a month around our house (I refer to it as "holiday de-toxing"). It's pretty much a cliché for a member of the clergy to propose the idea that maybe in all the hustle preparing for the holidays we might have overlooked or lost some of the real meaning of why we celebrate Christmas. But there really is a good reason for asking that question of ourselves; as fallen and sinful people we don't always place our focus where it should be (the Triune God) regardless of the time of year.

Recently during a confirmation class I was asked by one of the students if it really was that big of a deal that Jesus Christ was both man and God. In case you yourself have ever wondered about that question, I will respond the same way I did in class; YES!!!!!!!!

It matters greatly! I cannot explain it any better than the great Lutheran theologian, Martin Chemnitz (also known as "the other Martin") does in his book the "Two Natures of Christ." He states (and I am paraphrasing here) that: since it was humanity that sinned against God in the Garden of Eden, it was humanity that was subject to God's wrath and damnation, so the Mediator (Christ) had to be human to make things right with God; by condemning sin and death in the human nature Christ restored human nature to righteousness, life and salvation; Christ assumed human nature so that He might share His offices and duties of the kingdom so that we might be able to have access to Him in those roles (High Priest and King).

On the flip side, Christ had to be God because; no human could be an adequate ransom; no human could bear the HUGE burden of God's wrath toward mankind; no human could remove sin and overcome the wrath of God, defeat death or crush the serpents (satan's) head (Genesis 3); no human could restore righteousness, life and salvation; and (I love this one) no human could enter into the recesses of the Trinity to plead our cause before God in His innermost council. All of the aforementioned required divine power, power no man on earth has ever had; except one.

So you see Christ had to be both God and man in order to pay the full ransom for yours and my sins. What really drops me to my knees is that Christ did all of this willingly for us. Not because He had to but because He wanted to! I don't know about you but I think that is a pretty high note to start 2008 on and to carry with us throughout the rest of the year and, for that matter, the rest of our lives! We have a God who is willing to do that much for us! I pray that we can take this understanding of Christ into the New Year as we face the challenges and trials to come. Because, as it states in Romans 8:31b, "If God is for us, who can be against us?" Pastor Hemenway

Women's Day of Renewal VIII
"The Utterly Amazing Life!"

Women of all ages are invited to the eighth annual Women's Day of Renewal on Saturday, March 8, from 7:45 a.m. to 3:30 p.m. at Good Shepherd Lutheran church. Michelle Thompson, the Keynote Speaker, is the strategic leader for the Next Generation Ministries at St. John Lutheran Church in Ellisville, MO. She holds a Master's degree in Children's & Family Ministry & is a frequent speaker at national & regional conferences on a variety of topics, including Christian encouragement & living, as well as ministry leadership. Michelle enjoys taking the simple things of life & turning them into big things for God. Through laughter, practical examples, glimpses of wisdom & scripture, she shares a message of God's overwhelming love & His desire for our lives to be filled with His overflowing joy. In addition to speaking on "The Utterly Amazing Life!" Michelle will also be leading one of the twelve workshops which will be available on this day.

The registration fee is $25 if paid by February 24, & $30 thereafter. This fee will include a continental breakfast, catered lunch & two workshops. (Checks must accompany all reservations.)

For registration or more information contact GSLC at (618) 344-3151 or visit the website at www.goodshepherdcollinsville.org.

Lutheran Women in Mission

All ladies, young and old are invited!!

Thursday, February 7th — Our monthly meeting, beginning with refreshments, starts at 6:45 p.m. in the Fellowship Hall. Join us as we sing some of our favorite hymns. Carol Walther will share the origins and history of them, so that we might better appreciate our rich musical heritage.

Service project—We will be writing notes of encouragement and including tracts in valentines for the college students. Bring your valentine with a stamped envelope.

Looking ahead—

February 3-Prayer Service at St. Peter's Caseyville
February 20-serve Lenten Supper
March 6-monthly meeting
March 8-Women's Day of Renewal

Lunch Bunch

In February we will have lunch at the Red Apple in Maryville. We will meet at the restaurant at noon on Feb. 19. Members of Good Shepherd are encouraged to bring a guest for a couple of hours of fellowship. Please call Wilma Mitchell (345-7123) or Mary Preuss (288-9525) before Feb. 17 for reservations.

Congregational Life

Blood Pressure Screening – 2/02 & 2/03 after services.

Lenten Soup Suppers begin soon. Please come & join us for the warm meal & fellowship while, at the same time, contributing to the missions listed. The suppers will be served between the Lenten services [approximately from 5:30 to 6:30 p.m.]

February 6: The Wednesday Woman group will prepare the supper with the proceeds going to the Good Shepherd Lutheran Church nursery renovation.

February 13: The Board of Congregational Life will serve the supper with the proceeds going to missions.

February 20: L.W.M.L. will serve the supper with the money going to missions.

February 27: The youth going on the M.E.L.H.S. Mexico Mission Trip will prepare the supper with the proceeds helping to finance that mission trip.

March 5: The Youth will serve the supper & the money will be spent on F.A.I.T.H. missions.

March 12: The M.O.P.S. will prepare the supper with the proceeds going to benefit the Teen Moms Group in the Area.

Braille Workers – 2/14 from 1 to 3 p.m.

Spring Adopt-a-Bag – Pick up a bag on 2/03/08, fill it, & return it by 3/15/08.

Yearyean's Thank You

Thank you to all for your generosity & for all the gifts & cards from the baby shower. The baby shower was a wonderful blessing for us. Again, thank you for this kindness that you have shown us. Vicar & Donna Yearyean

Offering Envelopes

Please dispose of any 2007 offering envelopes you may have. The numbers change each year, to get correct credit you need to use your 2008 offering envelopes. Thank you!

Flower Chart

Flower chart openings for the 1st half of 2008: Jan. 27, Feb. 17, Mar. 2, April 6, 13; May 18, 25; & June 8.

Youth News

F.A.I.T.H. (Sr. High)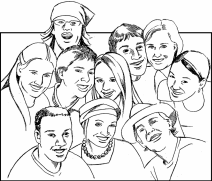 Sunday, Feb. 3rd 6:00 – 7:30 p.m. @ GSLS Gym Superbowl Party Big screen football!!! Football "games" Lots of food!!!
Saturday, Feb. 9th Joint Service Project Join us for a service project with Unity Senior Youth! We will do roll-up-your-shirtsleeves work, no skills necessary. Meet at GSLC at 8:00 a.m. We will return at approx 5:00 p.m. Sign up on the youth board by Feb. 6th!!!!!
Wednesday, Feb. 13th Lent Service Ushering This is a great opportunity to serve our church family! All F.A.I.T.H. members are needed to Usher for the 7:00 p.m. service! Please sign-up on the Youth Board.
Sunday, Feb. 17th 6:00 p.m. – 7:30 p.m. @ GSLS Gym Amoeba Race!! The body is a unit, though it is made up of many parts; & though all its parts are many, they form one body. So it is with Christ. 1 Cor. 12:12.
Super Bowl Party
All 5th -12th graders and their families are invited to watch the Super Bowl at Good Shepherd on February 3rd. The game will be set up on a screen in the concession area of the gym. Teams will tally the different plays during the 2nd quarter for a special half-time challenge following devotions. The gym will be available for open play during the second half of the ball game. We do need adult volunteers to take turns monitoring the gym. Chili, hot dogs, nachos, hot wings and soda will be provided. We ask for a $2 per child or $5 per family donation to help pay for the food. Please do not leave younger siblings (under 5th grade) unless a parent is staying.
Vacation Bible School
You're invited to go on a "Friendship Trek" with "Jesus, our Forever Friend." The planning is just beginning. Watch next month's newsletter for the exact July date and time. We will once again need many small group leaders. We are also looking for someone to help with publicity. This could be a person who is not available during the day but could help with fliers, posters, and announcements. Start praying now about the children you can invite to attend.

Christian Fiction Book Club
"Dying to Decorate" by Cyndy Salzmann is the book we will be discussing on Feb. 18. In March we will read her other book in this series, "Crime and Clutter." You can visit Cyndy's website at www.cyndysalzmann.com to learn more about this author and her books. Talk to Carol Walther for more information.
Trivia Contest, Friday, February 8
The Lutheran High School Music Department and Fine Arts Boosters will be hosting its annual Trivia Contest on Friday, February 8 starting at 7:00 pm in the LHS gymnasium. Proceeds from the contest will help off-set the cost for the band and choir students to attend their Spring Music Tour to Florida and purchase needed items for the Fine Arts programs.
Monetary 1st and 2nd place prizes will be awarded. Door prizes will be given to all Trivia Contest players. Popcorn and soda are free and other food will be available for purchase. There will also be themed baskets on a silent auction.
Cost is $10 per player with a maximum of eight (8) players per table. If a team wishes to play with less than eight players, a table may be reserved for $80. Get your team together today and call the LHS office at 618-656-0043.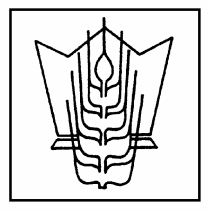 What is "Simply Giving"?
A Program by Thrivent Financial for Lutherans
"Simply Giving" is an automated giving program designed to help conveniently and consistently give to Good Shepherd's general fund through a preauthorized transfer from your bank account directly to Good Shepherd's bank account.
Your giving is strictly confidential.
Your giving will be transferred on the date you designate and as frequently as you designate.
You can change the amount or transfer date of your giving at any time.
Especially during the summer months our level of giving traditionally drops off. "Simply Giving" helps keep up giving through this time of travel, vacation and other activities.

"Simply Giving" applications are available in the Narthex and in the Church Office. If you have questions please contact Parish Administrator, Marty Hoffman in the Church Office 344-3151.

We'd Like Your Help

Thrivent Financial for Lutherans has earmarked $27.5 million for the Giving Plus program. Using those funds, Thrivent will donate $1 for every $2 a Thrivent member contributes to Good Shepherd Lutheran School. If a Good Shepherd Lutheran Church Thrivent member contributes the maximum of $600 annually, Good Shepherd will receive an additional $300 from Thrivent.

How can we make this work at Good Shepherd?

These contributions must be made to an educational institution, i.e. Good Shepherd Lutheran School.
Instead of making your checks payable to the church, we ask you to make your checks payable to Good Shepherd Lutheran School.
Make your first $600 annual contribution(s) to the school using the yellow envelopes available in the church narthex or the school office.
Any Thrivent member age 16 or older may make an annual $600 contribution.
Each individual family member must complete a Giving Plus gift matching form which is available in the church office or narthex or the school office.
Once you have made your annual $600 maximum contribution to the school, return to using your regular (white) church offering envelopes & make you checks payable to the church.
Official Acts
Baptisms (Children): Emylee Marie Martin
Baptisms (Adult): Timothy Wayne Martin, Rebecca Lynn Martin
Received Through Transfer: Brett Grebing from St. Paul's, San Diego, CA; G. William, Sandra & Erica Winter from Zion, Belleville, IL; Warren Leimer from Concordia, Granite City, IL
Marriage: Jeremy Scott McCormick and Dominique AnnMarie Davis
Funerals: Ann Gnaegy, Loretta Mae Turner, Willard Glenn Herzing
Souls: 1,669 Comm.: 1,346