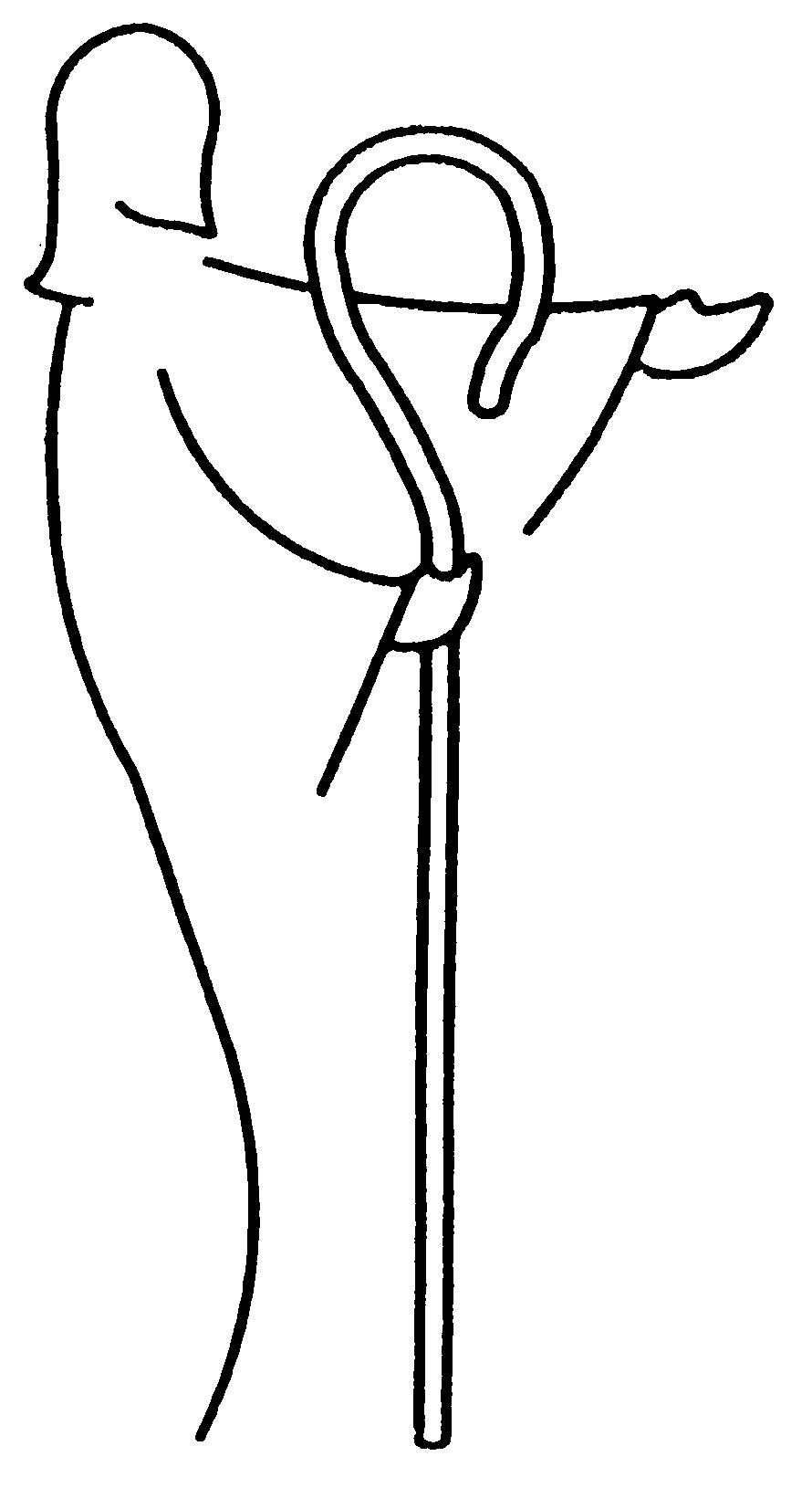 Love in Action
Good Shepherd Lutheran Church
1300 Belt Line Road Collinsville Illinois 62234
618-344-3151 (Church) 618-344-3153 (School) 618-344-3378 (Fax)
Pastors M. Walther Vol. 30 No. 2 February 2007
---
The Slippery Slope of Contemporary Christianity
Public Television's News Hour program is currently presenting a series of broadcasts about Generation Next. This is the newest group of young people who are in their college age years. One of the programs looked at the religious views of Generation Next. Using surveys from Baylor University, The Pew Research Institute, and The Barna Research Group this program tries to evaluate the religious trends among this age group. Some of the trends should be of great concern to church leaders. There are an increasing number of young people do not see any important connection with the organized Christian church. Worship attendance continues to decline. Perhaps most alarming are the changing attitudes regarding such matters as abortion and alternate sexual lifestyles. More and more young people are accepting these cultural changes even though they clearly contradict the Bible.
We are now reaping the rewards of those pastors who refused to speak on controversial issues and who instead focused more on meeting people's social needs. In many contemporary churches both the worship and the preaching are soft on sin and weak on the message of salvation. Good theology and great hymns are traded out for motivational speeches and hymns in which one has to look hard to find a remnant the Triune God. This approach may have kept the pews full, but the people in those pews are increasingly resistant to important Christian values. People want choices. They don't want challenges.
The contemporary Christian church needs to ramp up its efforts to respond to these trends. On the one hand we have to pray for strength and courage. It's never been easy to challenge the culture. People who hold fast to Biblical values must be ready to accept the belittling comments that come their way. We must have the courage to say that certain beliefs and lifestyles are just wrong no matter how many other people think they are right. "Let God be true and every man a liar" (Romans 3.4). We need to pray for wisdom and guidance. We aren't dealing with a trend that is outside the church and easy to see. It's inside. It's sometimes hard to see. It develops very slowly. Above all we need to pray for the love of Christ. It's easy to argue. Christians can't afford just to argue. We have to discuss. We have to pray. We have to work patiently and support one another in the faith. We have to recognize the tremendous value of the human soul and pay the price that it takes to carry the water of life to them.
These are some of the challenges that the Christian church faces. Culture always presents us with a slippery slope and tells us to run or get left behind. But Jesus Christ is the same, "yesterday, today, and forever" (Hebrews 13.8). We don't have to be carried away by "various and strange doctrines" (Hebrews 13.9). Instead our hearts are established by grace (Hebrews 13.9). God makes us complete in Christ to work His will and to do what is pleasing in His sight (Hebrews 13.21). We can walk steadily even on the top of a slippery slope with Jesus by our side.
Call Process
The Call Committee has had 11 meetings and a 24 hour prayer vigil. Over 200 people participated in the prayer vigil. We have interviewed five pastors and would like to gather more information on at least two. In the mean time the Call Committee will now set up interviews with candidates from the seminary. When those interviews are finished, the Committee will prepare its recommendations to the Congregational Assembly. The recommendations could include placing an application for a candidate from the seminary or calling one of the pastors from our call list. Please continue to keep the work of the Call Committee in your prayers.
Congregational Life
Blood Pressure Screening – 2/03 & 2/04.
Braille Workers –2/08 from 1 to 3.
Progressive Dinner Re-scheduled – 2/11 beginning 5:30 p.m. Please check the Progressive Dinner poster for detail, and to sign up for a dish. Maps will be available again near the poster the week prior to the event. If you have the December maps, they are the same.
If you are attending the Sunday Morning Bible Class on Marriage, we recommend that you check the Church Library in the Conference Room for reading material on the topic.
Lutheran Single Adult Conference
Branson, MO. July 5-8, 2007
Rejoice & Sing is the theme for the 20th Anniversary International Lutheran Single Adult Conferenceto be held July 5 - 8, 2007 at Radisson Inn, in Branson Mo. Single adults from all over the United States will be gathering for fellowship, learning, outreach, worship and service in the summer of 2007. The keynote speaker for the weekend is Rev. John Nunes, of Wheatridge Ministries. In addition to the keynote addresses, participants will be able to choose from different workshops to attend on topics that include: Singles Seeking, Connecting Singles Virtually by Lutherans Online; "Single Traveler": "Singles Group Training": and Open Forums for the special interests of divorced singles, never been married singles, widow/widowers will highlight the weekend. Our Bible Studies will be presented by Dr. Paul Maier.
Registration is $250 per person (which includes lunch each day, conference fees, and entertainment). An early bird rate of $225 is available if paid by March 1, 2007. Daily rates available as well. Brochures are available for download at www.ilsalcms.org; or contacting an ILSA member, or leave a message at 414-299-9127 with your name and address or fax at 240-238-6697 or email president@ilsalcms.org.
ILSA is a non-profit network of single adults that exists to reach out to all single adults with the message of salvation in Jesus Christ; to provide resources for spiritual growth; and to promote the activities of single adults across the United States.
Senior Youth
The F.A.I.T.H. Senior High Youth Group is proud to announce the election of Josh Kintz as President, & Amber Biggs as Vice President of our youth group. Josh is a junior at Metro East Lutheran High School & Amber is a sophomore at Edwardsville High School. We invite you to take an opportunity to congratulate them on their election to office, & ask that the congregation please pray for our group as we are working to grow our youth ministry & follow God's will for us as "We live by faith, not by sight." 2 Cor. 5:7 NIV
Girls Night In, Saturday 7:00 p.m., February 10th - All girls are invited to Girls Night in! Join us as we continue in our "Girls of Grace" series. And, of course, there will be a Movie, Munchies, & Music. Bring your sleeping bag/blankets & a pillow, along with your church clothes for Sunday.
Digital Scavenger Hunt, February 18th - 6:00 P.M. Don't miss out on the great hunt!!! You never know what you're next stop will be…. Will your team serenade in K-Mart, or breakdance at Taco Bell??? Only the brave… or crazy will know! Meet at GSLS Cafeteria.
7th and 8th Grade Youth Group
"Mini Lock-In" – February 18th, 4 p.m. – 11 p.m. As the day of confirmation draws nigh, we will have this time to watch movies, play games, & jog our memories. What are the 6 chief parts of the catechism anyway? Have fun while you gear up for confirmation with your fellow students.
All Youth Groups Super Bowl Party
4:30 P.M. February 4th
Root for your favorite team as they compete for the title of Super Bowl Champion! At half time we'll have our own game where we explore the role of competition in the Christian life. Come & watch the big game, eat some food, & have fun participating in gym activities. All family members are encouraged to join us. We ask that no one under 5th grade stay without a parent. $2 per person or $5 per family requested donation.
Lutheran Women in Mission
All ladies, young and old are invited!!
Thursday, February 1st— Our monthly meeting, beginning with refreshments, starts at 6:45 p.m. in the Fellowship Hall. The presenter will be Sandy Bowers who will talk about the Prison Ministry for Women.
Service project—We will be writing notes of encouragement and including tracts in valentines for the college students. Bring your valentine with a stamped envelope.
Looking ahead—
February 18 & 25- Mission Box in the narthex
February 28-serve Lenten Supper.
March 1-monthly meeting
March 3-Women's Day of Renewal
March 24-Spring Retreat
Confirmation Pictures:
We are still looking for confirmation class pictures for the church archives. We are missing pictures from the following years: 1991, and 1997. If you have a picture from any of those years, please leave them with the office. We will make a copy and then return the picture. It would be helpful if you could also identify the students in the picture.
Lunch Bunch
On February 20th we will meet at Alfonzo's in Maryville at noon. Please call Mary Preuss at 210-6893 (new number) or Wilma Mitchell at 345-7123 before February 18th to make reservations.
Women's Day of Renewal VII
It's not too late to register for the Women's Day of Renewal VII planned for Saturday, March 3, 2007 from 7:45 a.m. to 3:30 p.m.. The theme will be God's Original Masterpiece – You! The registration fee is $25 until February 7. After that date the registration fee is $30; registration deadline is February 21. For registration, Kids' Kamp forms, or more information see the poster in the narthex or on the LWML bulletin board, or contact GSLC at 618/344-3151 or visit the website at www.goodshepherdcollinsville.org.
Metro East Lutherans for Life
All interested individuals in our Metro-East Lutheran churches are invited to join us for our first meeting in 2007 at Zion Lutheran Church, Belleville, Illinois, on Monday, February 5th at 7:30 p.m. in the church basement parish hall. We've changed our name recently to help make the promotion of our Pro-Life message available to all LCMS members in the Metro-East Area, so we welcome any interested persons to join us at this meeting. May the Lord continue to bless all Pro-Life programs.