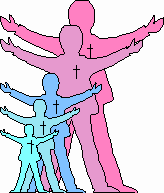 Love in Action

Good Shepherd Lutheran Church

1300 Belt Line Road Collinsville Illinois 62234

618-344-3151 (Church) 618-344-3153 (School) 618-344-3378 (Fax)
Pastors M. Walther & P. Hoft Vol. 2

8 No. 2 February 2005
---
Love is a Person

Valentineís Day, February 14th, is upon us once again. For some this is a day of joy and romance. For others the day means nothing. And for some people it may bring back painful memories of broken love. Valentineís Day is not exactly a Christian holiday, but it does give us the opportunity to think about the true meaning of love.

One of the first questions I ask couples in pre-marital counseling is, "So, why do you want to get married?" The answer I almost always get is, "Because we love each other." Obviously! But thatís a loaded word that could mean one of many things. And so my job as a pastor is to help them unpack the full meaning of that little word. Does it mean affection, friendship, commitment or what? I suppose love is all of these things and more wrapped up together. But what I try to stress above all else is that love is more than just a feeling. Itís even more than an action. Itís a person.

Our Bible study group on Thursday nights has been reading through the Song of Songs (also known as Song of Solomon). This is an intriguing book of Scripture that is made up of ancient love poetry- a dialogue between King Solomon and his bride, the Shulammite woman. This beautiful exchange has much to say about the gift of love between a man and a woman within the context of marriage. However, on a deeper level it expresses Godís perfect love in Christ for His bride the Church. A key passage in this book is 8:6-7 which says, "Set me as a seal upon your heart, as a seal upon your arm, for Love is as strong as death, and ardor is as fierce as Sheol. Its flames are flames of fire, the very flame of the Lord." The gift of love has its origin in Godís Son whose love is as strong as His death on the cross and His resurrection from the grave. As we get closer to the season of Lent may the flame of Godís love burn strong in all of our hearts by faith. Pastor Hoft

Lenten Midweek Worship

and Soup Suppers

The theme for our midweek services this year in Lent will be "Revelation for Lent." Each week, beginning on Ash Wednesday (Feb.9), the focus will be on Godís Word to the seven churches in the Book of Revelation. You may wish to read ahead in Revelation 2:1-3:22 to prepare for this series.

Soup and sandwiches will be available from 5:30 till 6:30 between the 4:30 and 7:00 Lenten services.

The suppers will be hosted by:
LWML on 02/09,

5th-8th Grade Youth on 02/16

Congregational Life Committee on 02/23

High School Youth on 03/02

Adult Choir on 03/09

Board of Evangelism on 03/16
The Retired "Lunch Bunch"
This new group met at Bandanaís on January 18 with 18 attending. We will meet again on February 15 at 11:00 in church parking lot and then will drive to the Innkeeper in Hamel Ė thereís room for you! Call Mary Preuss at 667-6513 or Duane and Ruth Rankin at 288-2807 no later than February 13.
Day-Care Items Needed
Due to water damage at the Day-Care the following items are needed; books for 3, 4, & 5 olds, picture books, big story books, small bookcases, shelves for rooms, activity rugs (small at Wal-Mart), board games up to age 5 yr., dress-up clothes (child size), wooden puzzles & toys such as weebles, chucky toys no McDonald toys please.
Lutheran Women in Mission
Thursday, February 3rd Ė Our monthly meeting, beginning at 7:00 p.m. in the Fellowship Hall, will include a Musical Bible Study led by Reverend Warren L. Huffines of St. John Lutheran in Granite City. Babysitting will be available. Remember to bring along that extra special Christmas card to be included in the program at next yearís Christmas party.
ALSO INCLUDED:
Special ingathering and service project of packing Valentine boxes for our college students. Items needed include cardboard boxes (approximately 12" x 8" x 5" deep), candy, popcorn, hot chocolate mix, cheese crackers, gum, post-its, pens, pencils, etc.)
Ash Wednesday, February 9th - LWML will be kicking off the Lenten Soup Suppers. Volunteers may sign-up at our February 3rd meeting.
Exciting Opportunities are just around the cornerÖ at the Womenís Day of Renewal on February 26th & again at the March 3rd meeting.
Support the Lutheran World Relief Handcraft Project by purchasing handmade items such as: toys & games, musical instruments, desk accessories, housewares & baskets, jewelry & accessories, and Christmas & religious items.

Concordia Publishing House will host a bookstore to include books of interest to women and children.
Looking Ahead Ė Mark your calendars now to join us for the March 3rd meeting where Missionary, Sue H. will highlight the evening.
Wednesday Women
Our Wednesday morning womenís Bible Study will take a break from studying different women of the Bible. During the month of February Phyllis Wallace will lead a study based on the book "Telling Yourself the Truth" by William Backus and Marie Chapman. The study will help you find a way out of depression, anxiety, fear, anger, and other common problems. All ladies are invited to join us each Wednesday morning at 8:45. Babysitting is provided.
Menís Ministry
What is the Menís Ministry? In harmony with the Pastors, men from our congregation gather to discuss problems and help each other with our experiences in the Christian faith. We learn from Godís word regarding important menís issues. We foster service activities that benefit the congregation and church. We encourage friendly relationships between men in the congregation and between families.\
Whoís invited? Open to all adult men in the congregation.
What are the meeting times and where? We meet for sure every second Saturday of the month in the Lower Level. A continental breakfast is served starting at 8:00 AM followed by any pending men issues, a lesson from one of the Pastors and then ending with prayers around 9:45 AM. There is no charge for this. Sometimes we have a volunteer that makes a special breakfast. This is the case for the February 12th meeting. Wally Streuter is grilling pancakes!
The fourth Saturday is dedicated to a service project for the congregation, school or community. We donít always have a service project every month. It so happens that on the fourth Saturday of February, we have volunteered to aid the special Womanís Day of Renewal. Two teams of men are needed. One group will work the 7:00 to 10:00 AM shift. The second group will be needed from 11:00 AM to 3:00 PM. Please call or e-mail Tom Wehmeyer if you can help.
Any questions? - Contact Tom Wehmeyer during the day at (618) 407-2422, evening and weekends at (618) 344-0734, and e-mail - tomweh@yahoo.com.

Super Bowl Bash
Super Bowl XXXIX is Sunday, February 6 at 5 p.m. Youth from all three youth groups (5th and 6th, Jr. High, Sr. High) are invited to watch the big game at Good Shepherd. Family members are welcome to come, too. The gym will be open for free-play and some organized games. We will have a devotion at half-time. Food will include chili and hot dogs. Each family should bring a 2 liter of soda and a dessert/snack.
Recycling Challenge
Did you know that you could recycle aluminum beverage containers 24 hours a day/7 days a week at our school? Through the Recycle Challenge program, your children will not only learn the importance of recycling as a natural cycle of the environment, but our school also earns money that will be used for a school project.
In an effort to achieve maximum participation, we plan to make the collection of the aluminum cans as easy as possible. Cans collected should be drained, crushed and put together in large bags and emptied into our school aluminum bin. If each family contributes, we will reach our goal. Encourage your neighbors to participate too!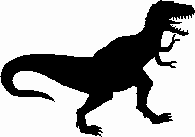 Christian Family Night

at the St. Louis Science Center

Dr. "Dino" Kent Hovind will be live along with Rams player Grant Williams at the St. Louis Science Center on Tuesday, February 8th from 4:30 to 9:00 p.m. Tickets are $8 per person, but that includes the Omnimax Theater, Planetarium, Discovery Room, and Special Exhibitions. Tickets are on sale at: One Way Books, Kingdom Treasures, Latte Da, Cafť Hebron, Solid Rock Kaffee Haus, Sonshine Unlimited, and Reconciliation Books.

Souper Bowl Offering

Donít forget our annual "Souper Bowl" offering on Super Bowl Sunday weekend, February 5 and 6. We invite each family to bring a dollar to put in the kettle in the Narthex. These donations will be forwarded to the Collinsville Area Ministerial Associationís Food Pantry.

If you would like to get more involved in our social ministry efforts, please consider joining us on February 7 at 7:00 p.m. for our Congregational Life meeting.

Other Social Ministry Efforts

Blood Drive - On Saturday, February 5, Good Shepherd will be hosting a blood drive from 10:00 am until 2:00 pm. All the blood donated will stay in the metro-east region so please come out and share the gift of life.

Adopt-a-Bags - Bags will be available for you to take on February 13. Food needs to be brought back by March 13. The baskets will be handed out to the needy on March, 19.

Ask the Pastor:
Is the Mormon Church a Christian Church?

The Mormon Church, also known as The Church of Jesus Christ of the Latter-Day Saints, may at first appear to be a Christian denomination. They have Jesus in the name of their group. If you ask them if they believe in Jesus, they will say ĎYes!í They seem to have families that get along and are wholesome.

While there are things visually appealing about the Mormon church, they do not believe in Christian teaching, but instead have warped the truths of the Bible to glorify humanity. The founder of the Mormon Church, Joseph Smith, Jr., supposedly received a visit from the angel Moroni and was given golden tablets from which he translated the Book of Mormon. Which is considered inspired by God and equal to The Bible.

One of the central teachings of the Mormon church is: "As Man is, God once was, as God is, man can become." Jesus came to earth to show us that we, too, can become gods, and are actually the spirit children of God the Father and God the Mother, sent to earth as a right of passage to earn our way to godhood. If we do our best, and are a part of the Mormon church, we might be able to also become just like God and have our own planets to inhabit with our spirit children.

In Galatians 1:8 the Apostle Paul says, "But even if we or an angel from heaven should preach to you a gospel contrary to the one we preached to you, let him be accursed." The Mormon teaching is a non-Biblical doctrine of salvation based on works and one where Jesus is merely first among those who get to become gods.

The Mormon Church incorporates itself into all aspects of a personís and familyís life, in their personal life and often in their work place. Speaking to Mormons can be difficult, because they have been taught selective Bible passages to support their claims, and are trained intensively to recruit people into their church. One other difficulty is that Mormons do not always know all of their doctrine, because some doctrines are saved for full study by long-standing Mormons rather than those who are new. They need to hear the good news of salvation in Christ, apart from works to help free them of the bondage they have to their laws and their church. Such evangelism can be done by anyone, but it takes time, study, prayer, and most of all love in and through Jesus Christ.

Click here for an essay by former LCMS President A. L. Barry that explains the basics of Mormonism, how it deviates from and distorts scriptural truth and how the Christian should witness to Mormons.