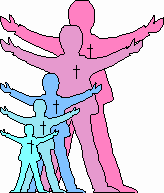 Love in Action
Good Shepherd Lutheran Church
1300 Belt Line Road Collinsville Illinois 62234
618-344-3151 (Church) 618-344-3153 (School) 618-344-3378 (Fax)
Pastors M. Walther & P. Hoft Vol. 27 No. 2 February 2004
---
The Darkness of the Da Vinci Code

Many people are becoming interested in a popular fictional book called The Da Vinci Code by Dan Brown. In the book a Harvard professor and an enchanting French cryptographer begin a harrowing search for the Holy Grail. However instead of finding the chalice from which our Lord first communed the apostles, these two researchers discover the truth of the Christian church that has been kept suppressed by the Catholic Church for centuries. Their number one piece of evidence is the famous mural The Last Supper by Leonardo Da Vinci. The book suggests that the feminine looking person to the right of Jesus is not the disciple John, but is in fact Mary Magdalene. Mary is said to have been the wife of Jesus, and the Holy Grail is the royal blood line of Jesus that Mary carries in her womb. Through this child France's Merovingian dynasty is said to have been formed.

Now all of this could be understood as nonsense had it not been for Brown's prefatory note. There he claims that all "descriptions of artwork, architecture, documents, and secret rituals in this novel are accurate." This statement, that many people are buying, has the potential to be very dangerous. It doesn't take much to get people to doubt the truth and believe a lie – especially when those truths challenge us to the core with the reality of sin and the complete and perfect salvation of Jesus that the Bible proclaims. One of the real problems with this book is the suggestion that the Bible is a concoction of men rather than the inspired word of God. How would you determine whether this is true or not? There are two ways: 1. Read, study and meditate on the Bible. The Bible is self-authenticating. This is to say that Bible rings true when compared to other books. But you have to give it a little more than a few minutes of cursory reading. Come to the Adult Bible classes. Start reading the Bible regularly at home! 2. Look into the history of the Bible. The first class in our Adult Inquiry series provides a good introduction to the Bible. What about the ancient manuscripts of the Bible? What about the translations? Come and learn. Remain ignorant and you just might fall prey to the next foolish novelist with a new idea about Jesus.

Late one night Jesus met with a Pharisee named Nicodemus. In the course of their conversation Jesus said something very true: "And this is the condemnation, that the light has come into the world, and men loved darkness rather than light, because their deeds were evil" (John 3.19). People don't really want a Savior when they don't really think they have sin. For this reason people are constantly trying to create a different Jesus and a different Gospel. The interesting thing is that the Bible and is never defeated. Burn it, twist it, undermine it if you will – but it's not going away. "The grass withers, the flower fades, But the word of our God stands forever" (Isaiah 40.7). If you would like to investigate more of the errors of the Da Vinci Code, I would suggest visiting the Answers in Action website (www.answers.org) and read the article titled "Not InDavincible."

Adult Inquiry Classes

Beginning Thursday, January 22

Everyone is invited to the next Adult Inquiry series beginning Thursday, January 22nd at 7:00 p.m. These classes are designed to introduce people to the basic teachings of the Christian faith. Those who are interested in becoming members are especially encouraged to come. Members who have not attended in the last ten years are urged to come for a good refresher. If you need babysitting, please call to let us knows how many children will be coming.

New Bible Study on

the Parables of Jesus

A new class will be offered on Thursday nights beginning January 22 from 7-8:30 p.m. Pastor Hoft will lead this study, helping participants get a more personal look at Jesus and the parables He used to teach His disciples. Some of these parables include The Prodigal Son, The Rich Fool, The Good Samaritan, and the Workers in the Vineyard. This is a great opportunity to strengthen your walk with the Lord and get to know some new friendly faces. There will be a time for fellowship and refreshments each week.

Women's Day of Renewal

Women from all around the area are invited on Saturday, February 21st, 2004, for a day to put aside everyday problems, chores and the winter doldrums – a day to get off of the tired, beaten path. Come experience a refreshing, relaxing and spiritually renewing journey!
This energizing day will begin at 8 a.m. with a continental breakfast and a special keynote speaker, Eliza Arndt of Troy, Michigan. Elise is the author of A Mother's Touch and A Mother's Time. Elise is Director of the Michigan – Hearts At Home Conference, a national organization designed to encourage mothers and former host of the radio program Common Sense Living.

You will also be able to personalize your Day of Renewal with two workshops from a selection of 12. These workshops focus on nurturing yourself and others, spiritual renewal and growth, and crafts for the creative side. A delicious catered lunch will be provided and the program will conclude at 3:30 p.m. The cost, which includes the continental breakfast and catered lunch, is $20. Consider bringing a friend and enjoy the day together! Register early to guarantee your workshop selections! Registration forms may be found in the Narthex, by contacting the church office at 344.3151 or by visiting Good Shepherd's website at www.goodshepherdcollinsville.org. Registration forms may be turned in to the church office or place in the travel case located in the Narthex.

From the Parish Nurse:

According to the 2004 American Heart Association Heart Disease and Stroke Statistics, cardiovascular disease still ranks as the number 1 cause of death in our country. One in four adults has high blood pressure (greater than 120/80). It is estimated that 700,000 of them will have a heart attack or stroke this year, and 500,000 will have a recurrent attack. Since February is "American Heart Health Month", look for opportunities in the community to check out how YOUR heart is working. In the past, screenings for cholesterol and blood pressure have been held as well as programs to get you athletically fit, nutritionally competent and /or smoke-free. Join me in the challenge this year to make this a priority in your life. (Either that, or move to Minnesota---that state has had the greatest decrease in cardiovascular disease last year.) Have a good year!

Ash Wednesday

The end of February will bring us into the season of Lent. February 25th is Ash Wednesday, the 40th day until Easter (not counting Sundays). Special midweek services will help us prepare for the celebration of Easter.

Through the Bible in 2004
Use this little reading guide to take you through the Scriptures in one year. We have an excellent study Bible on hand for $30. Just call the Church Office to order (344-315).
Scripture Readings for February

Sunday Scripture Readings

February 1


Jeremiah 1.4-10
1 Cor 12.27-13.13
Luke 4.21-32

February 8
Isaiah 6.1-13
1 Cor 14.12b-20
Luke 5.1-22

February 15
Jeremiah 17.5-8
1 Cor 15.12-20
Luke 6.17-26

February 22
Deuteronomy 34.1-12
2 Cor 4.3-6
Luke 9:28-36

February 29
Deuteronomy 25.5-10
Romans 10.8-13
Luke 4.1-13
Encore Marriage Enrichment
February 27-28
Many couples would like to strengthen their marriage relationship. No one should take marriage for granted. Satan does not want happy marriages. Good Shepherd will sponsor a special weekend for couples to get together to discover God-pleasing ways they can improve their marriage. Ken and Donna Kober, along with assistance from the Pastors, will lead the weekend. We will be discussing such questions as: How can we maintain the joy and excitement of our marriage? How can we deal more constructively with our differences? How can we continue growing closer together?
The group will meet at Good Shepherd on Friday, February 27, from 7:00 to 10:00 p.m. and on Saturday, February 28, from 8:00 a.m. to 5:30 p.m. Two Saturday meals are planned. The cost is $10 per couple. Please call the Church Office (344-3151) to reserve your spot. The program is limited to ten couples.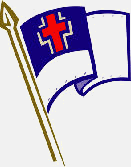 Can I Tell Others?
The Body of Christ – Good Shepherd branch has been given a command by Jesus Christ to spread the Gospel, to tell the Good News of His death and resurrection [Matthew 28:19-20]. The execution of that commission is not one that our Savior intended to limit to pastors, elders, or deacons. It is a task that we each must take up as a part of our daily walk if we are to reach the world with the message of the only Source of true hope.
Yet there are many of us who don't seem to be up to that challenge. Why not? Some of us may feel that we don't have a special story to tell while others are afraid of not knowing the right words to say. We may fear rejection. The first of these should challenge us to revisit the Cross while the latter two challenge us to consider the true Source of our strength and courage.
For those of us who do not feel that we have a special story, is it possible that what Jesus did on the Cross needs to be made "more real" to me? Have I ever really tried to picture the nails in His hands and feet; the crown of thorns pounded into His skull; His back with its flesh torn to pieces through a savage beating and further shredded by the splinters of a rough, wooden Cross; His side torn open by a spear - all of this done for me, a filthy rag of a sinner? I deserved to be there on that Cross, not Him. Do I really, really cherish what Jesus did by taking my place? If I do, then I have a story to tell. It is the simple story of what He has already done for me.
Suppose I don't have the right words to say? He promised us in Matthew 28:20b [NIV] "I am with you always, to the very end of the age." He has already fulfilled this promise by sending His Holy Spirit to these first disciples and also to us to give us the strength to endure in faith and to be effective witnesses. His Holy Spirit will give us the courage and the right words to say if we will only ask Him and trust.
But what if I am afraid that the person I'm talking to won't listen to me? That's okay also. Paul tells us in Romans, "that if you confess with your mouth 'Jesus is Lord' and believe in your heart that God raised Him from the dead, you will be saved" [Romans 10:9, NIV]. He also tells us in 1 Corinthians 12:3b [NIV], "no one can say 'Jesus is Lord,' except by the Holy Spirit." It is not our job to make them listen or to convert them. That is the job of the Holy Spirit. We simply obey through His strength.
If you would like to learn more about telling others the story of Jesus, come join our Evangelism group that meets each fourth Monday of the month at 7:00 p.m. The next meeting is February 23rd.
Should I Apply For A Scholarship?
Good Shepherd has always abided by the Biblical principle of tithing. If your tuition exceeds a tenth of your adjusted gross income, or if you have special circumstances which make it very difficult to afford the tuition costs, you should certainly apply for a scholarship. We make every effort to even the burden and sacrifice for Christian education, and we especially thank all who give from their blessings to make the Scholarship Program possible.
Scholarship Forms Available For '03-'04 Please Mail By April 15
School Scholarship Forms are available in the School Office. Please Note:
Good Shepherd will pay the application fee. Do not send money.

Forms must be mailed by April 15 to ensure speedy processing.

Forms mailed after April 15 may be subject to reduced scholarship. Please send forms in on time.

Applicants must be active members of Good Shepherd.
Revealing Jesus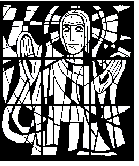 Good Shepherd is blessed to have a lot of talented members. One of them is Shirley Wentzel, who quilted the beautiful banner currently hanging in the Narthex, "Revealing Jesus." The banner was originally created for the Southern Illinois District Convention in 2003.

Shirley also leads our Quilting Group that meets every Thursday morning in the Lower Level. This group crafts quilts that are sold as well as quilts that are sent to other countries through Lutheran World Relief. If you're interested in quilting, come and find out how you can get involved.

The Processional Cross

Another big thank you goes to Larry Hawkins, who recently adapted our processional cross so that the artwork on both sides can be seen. On one side of the cross you will see the depiction of Jesus as the Lamb of God. This side of the cross also has four prisms representing the wounds of Christ. On the other side of the cross are the Greek letters Alpha and Omega. These letters were used by the Apostle John in the Book of Revelation to designate Jesus as true God. He is the "beginning and the end."

Lutheran Women's

Missionary League

Women's Bible Study – Every 3rd Thursday of the month at 7 p.m. in the Fellowship Hall. All women of the church are invited to join together for an hour of fellowship in God's Word. The Bible Studies are topical: February 19th, Fruit of the Spirit – Self Control; March 18th, When Christians Disagree.

Thursday, February 5th – Monthly meeting at 7 p.m. in the Fellowship Hall. The program speaker is Phyllis Wallace asking the key question . . . "Who Holds the Strings to Your Heart"? Ingathering and Service Event: Packing Valentine Boxes for our college students. Items needed include cardboard boxes (approximately 12" x 8" x 5" deep), candy, popcorn, hot chocolate mix, cheese crackers, gum, post-its, pens, pencils, etc.)

Sunday, February 22nd – God's Mission Heart! Celebrate! Pray! Praise! An LWML Zone Service of Prayer and Thanksgiving held at 2 p.m., at St. John's, Granite City. This service focuses on the power of the Gospel and the new hearts God has given us. God has not only saved us by grace, through faith, but He has called us by the Gospel to join Him in His mission to seek and to save other lost people. So let's celebrate our new relationship with God as we focus on God's mission heart—the same heart He wants us to have!

Wednesday, February 25th – Ash Wednesday. The LWML will be kicking off the Lent Soup Suppers. LWML volunteers may sign-up at February's monthly meeting or contact Terri Blasingame, 344.0831.

Thursday, March 4th – Monthly meeting at 7 p.m. in the Fellowship Hall. Rev. Steve Hughey, Director for Mission Responsibilities & Involvement for LCMS World Missions, will speak on "Short-Term Mission Opportunities." Everyone in the congregation is invited to attend!! Men, women, youth, families -- come and find out about opportunities to share the Gospel!

Saturday, March 13th – District Spring Retreat at the Fountains Convention Center, Fairview Heights. Watch for more information!

Thursday, March 25th – Spring Soup & Salad Luncheon / Card Party. A wonderful way to spend a pleasant afternoon with friends . . . playing cards, visiting, enjoying a delicious lunch, and shopping at the Country Store. Time: Noon to 3:30 p.m.; Cost: $6 per person; Place: Fellowship Hall. Reservations must be in by Friday, March 19th – call the Church Office, 344.3151 or Shirley Wentzel, 344.8205.

Belleville Nice Twice Resale Shop

The Belleville Nice Twice Resale Shop, a ministry of Lutheran Child and Family Services of Illinois, is celebrating 15 years of serving the community and supporting local programs of LCFS. Thanks to all who have volunteered or donated items over the years. There is always a need for gently used clothing, furniture and house wares. Pick-ups of furniture or other large donations can now be arranged with Belleville's van. Volunteers are needed to help sort, price, stock shelves and work at the front desk. Flexible hours, Monday-Saturdays, 8:30 - 4:00, 116 East Main St. To learn about how you can volunteer, call Bill Kneitinger, Manager, at 233-9895. More information about all the Nice Twice shops (Belleville, Mt. Vernon, Sparta, Vandalia and Waterloo) is posted on the LCFS website, www.lcfs.org/community/nice_home.html.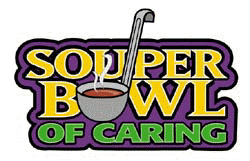 Souper Bowl Offering
Don't forget our annual "Souper Bowl" offering on Super Bowl Sunday, February 1st. We invite each family to bring a dollar to put in the kettle in the Narthex. These donations will be forwarded to the Collinsville Area Ministerial Association's Food Pantry.
If you would like to get more involved in our social ministry efforts, please consider joining us on February 24 at 7:00 p.m. for our Social Ministry Group meeting. Social ministry runs our own Good Shepherd food pantry. We provide some financial assistance and micro-loans to families in need. Through our Parish Nurse, Vickie Ridgeway, we try to promote good health- physically, mentally, and spiritually in the congregation. Currently we are working to start a special prayer / Bible study / support group for those who have battled depression.
Official Acts
Baptisms (children): Bennett Persson Schueler, 12/20/03
Received Through Transfer: Clarice Paulsen from St. Peter, Prairietown, IL; Mandy McQuality from Pilgrim, Decatur, IL
Marriage: Brett Nathan Zika and Amanda Dawn Leezy, 12/27
Souls: 1,607 Comm.: 1,270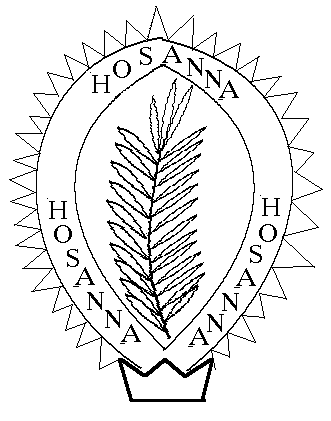 2004 Flower Chart & Palms
The Flower Chart for 2004 is on the bulletin board to sign up for donating Chancel flowers. The cost for each vase is $30.
The congregation is also invited to sponsor Palms in the Chancel for 2004. The cost each month will be $40. Palms may be sponsored in memory of or in honor of loved ones and will be so noted in the bulletin. May, Aug., Sept., & Dec. are left.
Toddlin to Jesus Donations
Toddlin' to Jesus is a Sunday School class for kids ages 1-2 (birthdays 9/1/01-8/31/02). Since this program was new this fall, we are still looking for donations to equip our classroom. We are looking for the following items in new or gently used condition: hand puppets, wood puzzles (with pegs for little hands about 4-10 pieces), musical instruments (bells, tambourines, rattles, etc.), coloring books (Christian themes), plastic coloring mat (can be used on floor and wipes off easily), and small portable CD/cassette player. If you can make a donation, please contact Bethany Hoft (343-1815) or Cyndi Voss (345-9103). Monetary donations are also welcome so that we might purchase classroom supplies.
Pledges Dedicated in Prayer
In January we dedicated the stewardship pledges made for the upcoming year. We are grateful for all who prayerfully consider how God can use their life and their livelihood for the purposes of His kingdom. May God grant everyone His wisdom and strength to live our lives for Him!
Metro East Lutheran High School
Sunday, February 8
The Choir and Band of Metro East Lutheran High School will be here on Sunday, February 8th, to add their musical praises with ours in worship. There will also be a Pancake Breakfast served. Free-will offerings will help support the school.
How Do You Know What God's Will Is?
(The Following Article is By Rev. Dave Mulder, Director of Adult Ministry for the Lutheran Church-Missouri Synod.)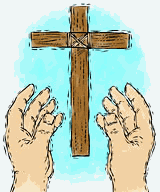 Your question is an excellent one and not easy to answer. God's will on some topics is quite clear. When the Bible has clearly spoken on something, we know what God wants. The Bible says that God wants all people to be saved. God wants people to love Him and serve Him. God wants us to serve others and be like Christ who went around doing good.
There are other issues in our personal lives that are not so easy to determine regarding God's will. When we are called upon to make a decision, it is good to begin with prayer and Bible study. In James we are told to pray for wisdom and God will give it.
Some general principles can apply to making a decision that is God-pleasing. When I am trying to decide what to do, I ask myself the following questions:
1. Has God, in the Bible, forbidden this action: Then I try not to do it. Example: one of the Ten Commandments.

2. Has God, in the Bible, ordered us to do this? Then I try to do it. Example: worshiping the Triune God.

3. Would this action make me a better witness?

4. Would this action be something that Christ would do?

5. Would this action hurt someone?
Sometimes we face decisions that could go either way. It would not be wrong, but the question still remains: "What would God have me do?" Sometimes the five questions do not help because our choices are neither commanded nor forbidden.
Reflect on your life and determine what kind of person God has made you. Go with your strengths. Your past experiences are not just random things. I believe the baptized child of God is prepared for each step in life. As long as you know that you are not doing something contrary to God's Word--go with your instincts, and most often you will do the thing God wants you to do.
I hope and pray that this will help you. May the blessings of God be with you and yours.